Fun day doing what I believe was the first full descent of the Elkhorn Mountain Falls drainage. Still 3-4 feet of snow on the road above the drainage, which provides for a nice (cold) water flow. Literally a brain-freeze on rap-6. Out of 9-water falls, we got in 11-rappels. Strong team of 6 today….Karl, Keith, Kevin, Kaitlin, Wim, and Rebecca.
Was actually snowing a bit when we left the truck…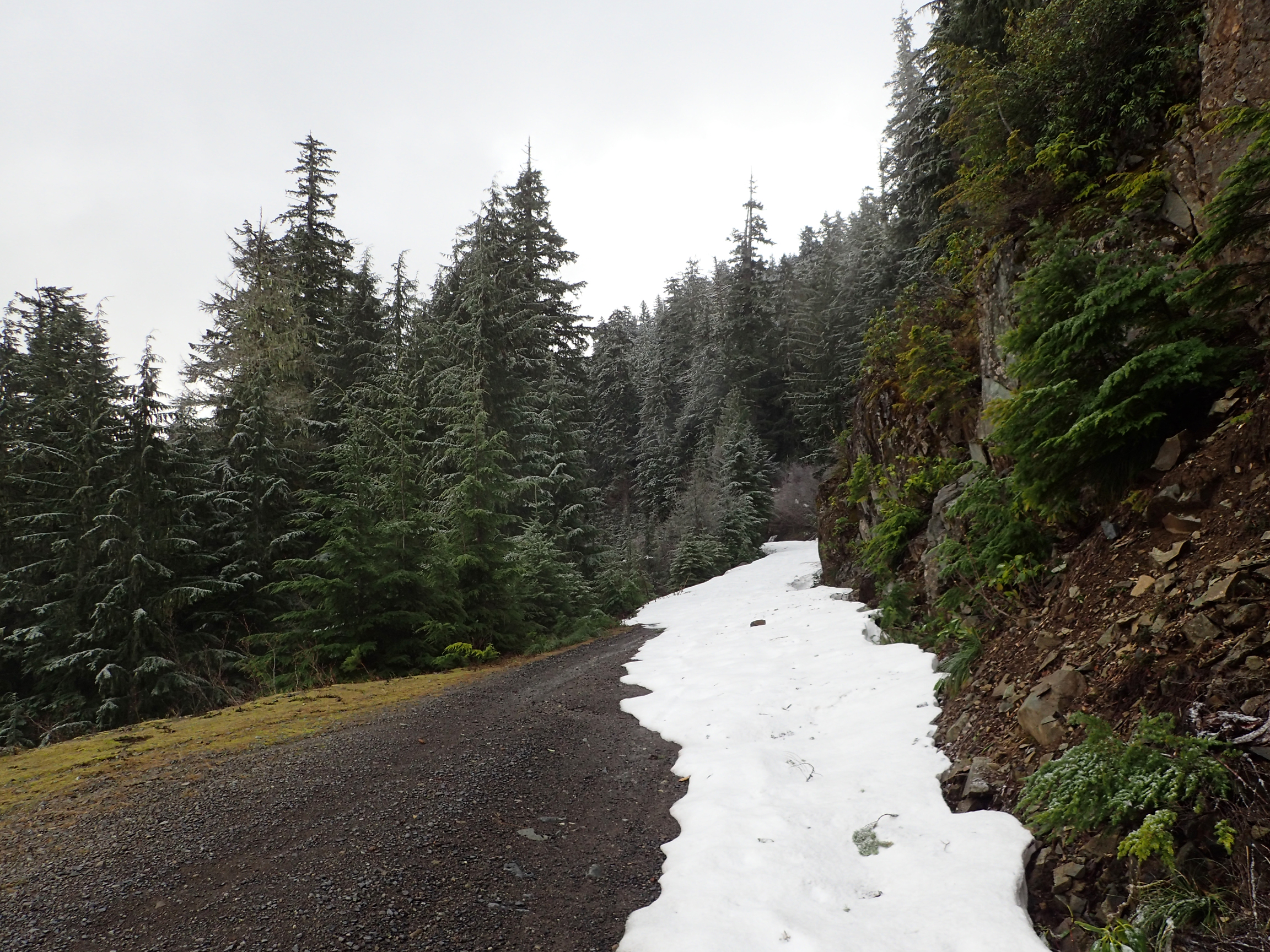 The snow was still 3-4 feet deep on the road…

The team in the moat…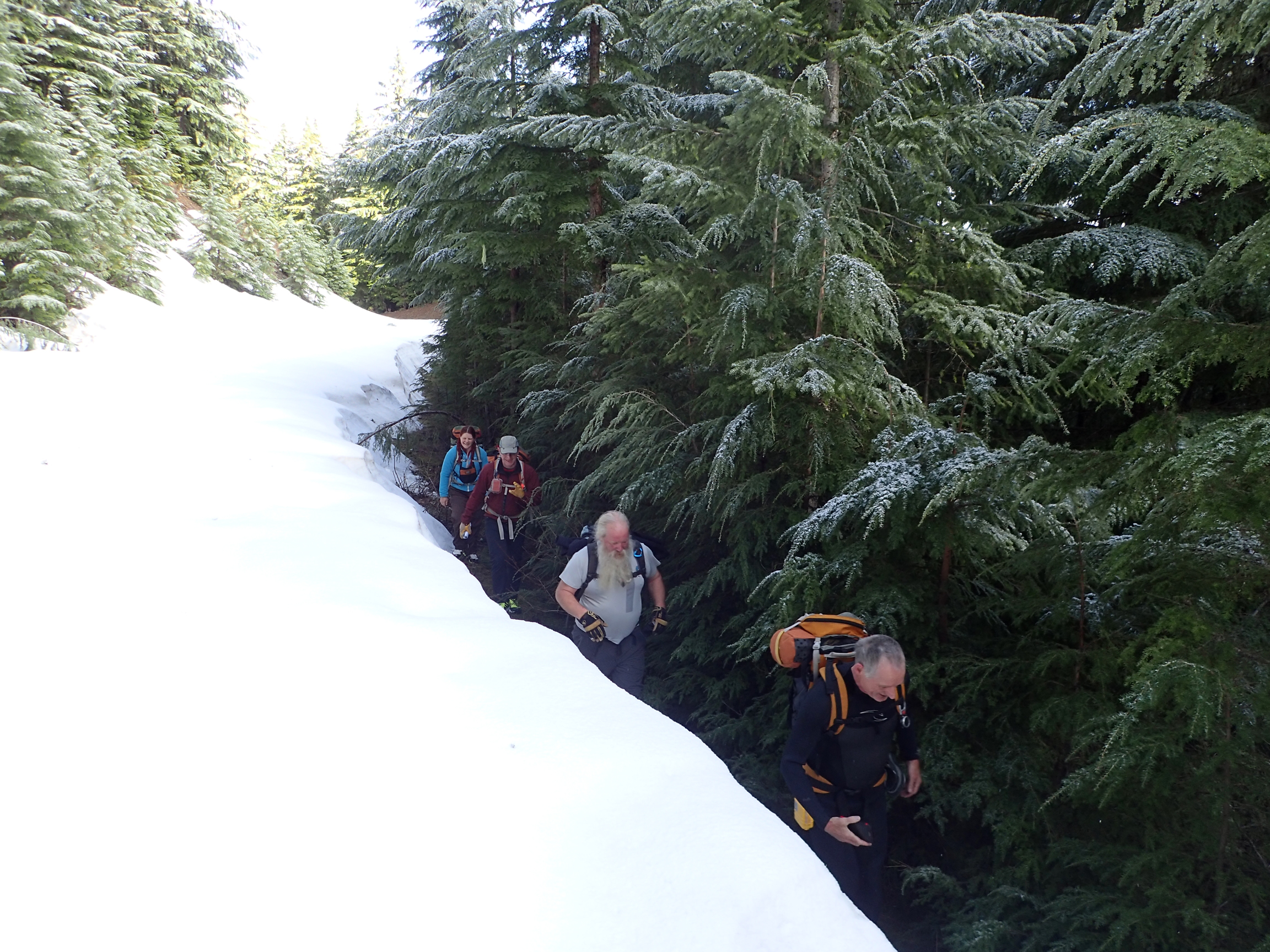 After leaving the road we had a clear forest approach to the drainage…No thrashing 🙁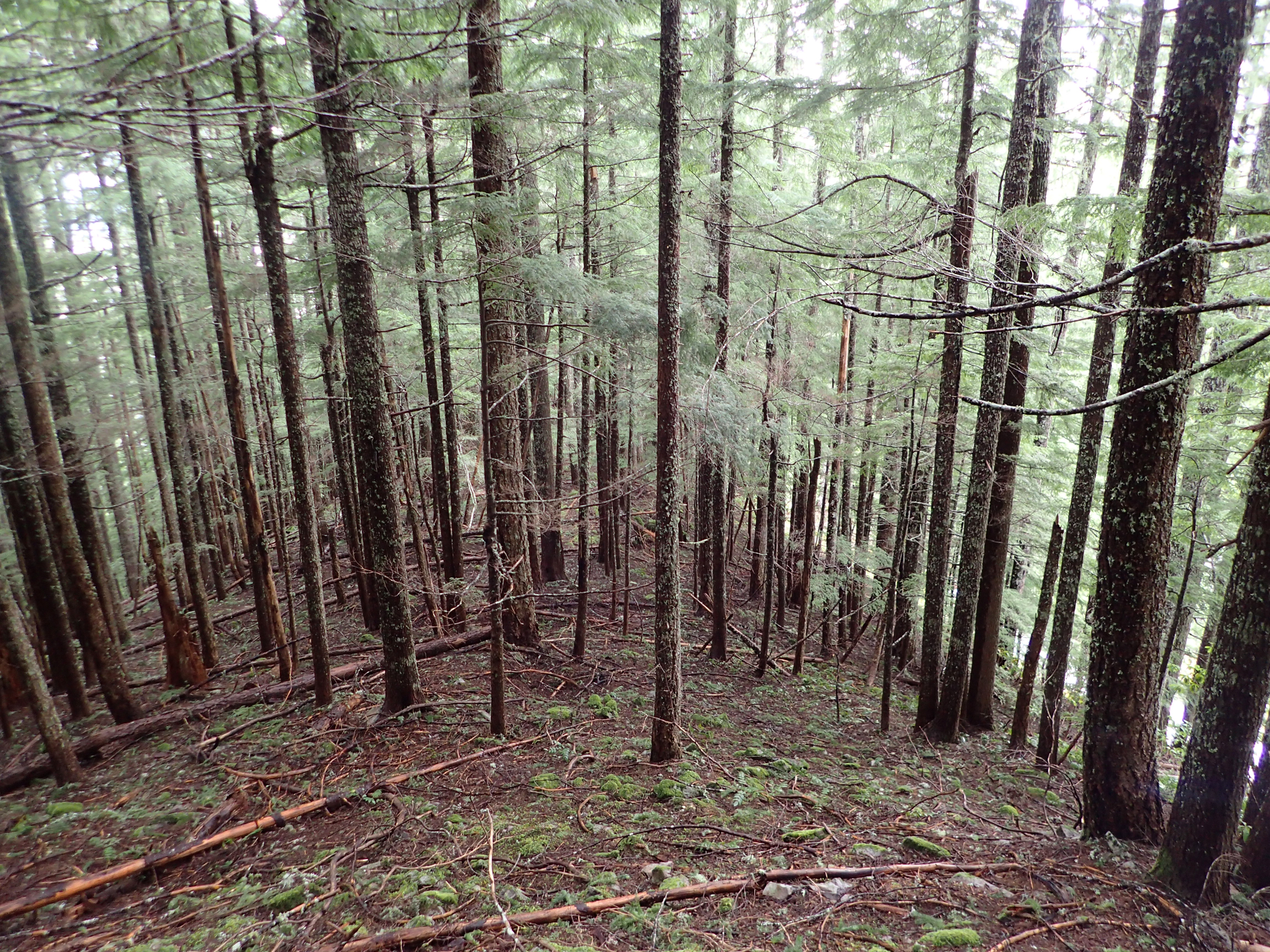 This is where we get our feet wet…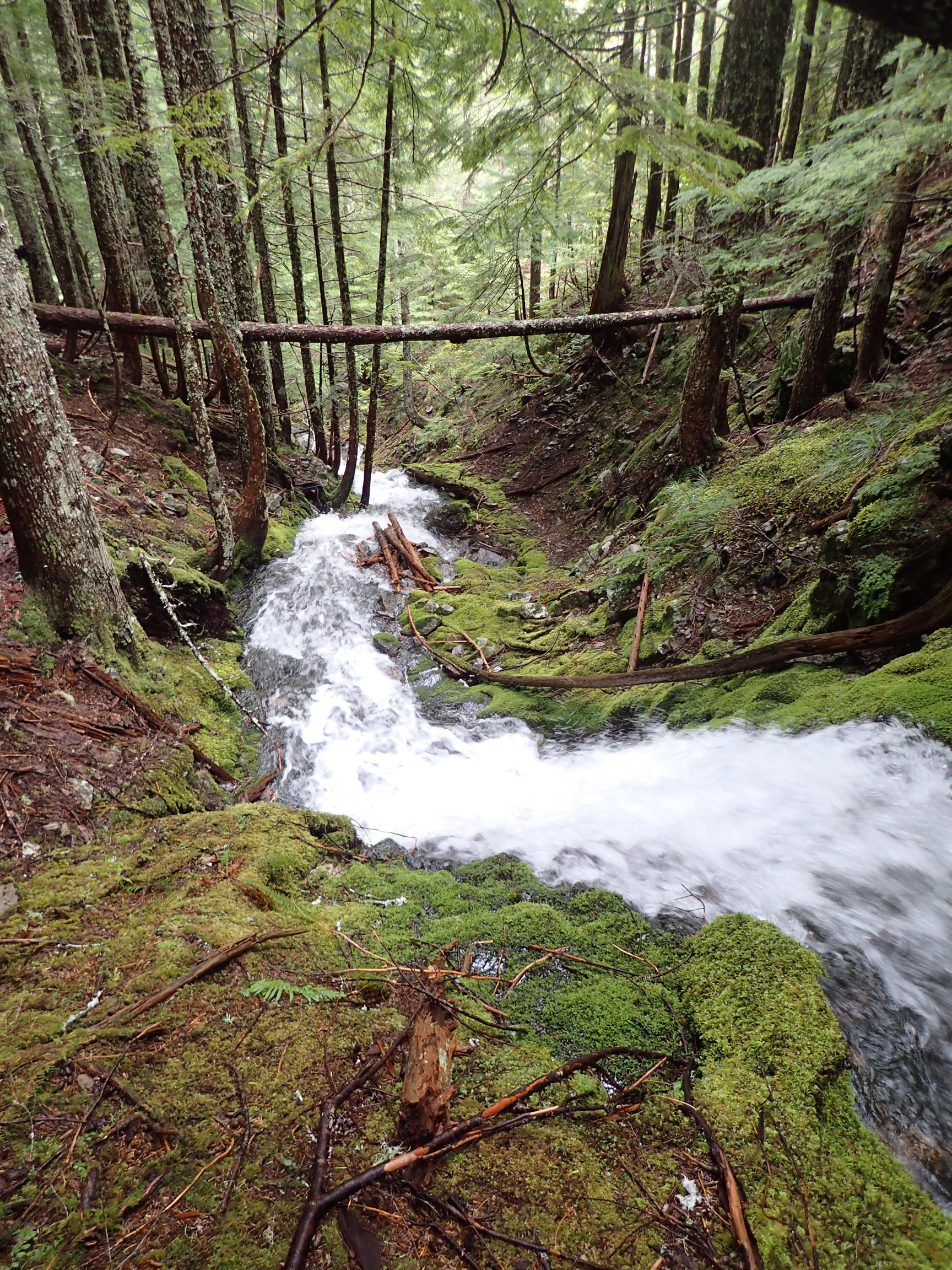 Keith in the flow in today's rap-2…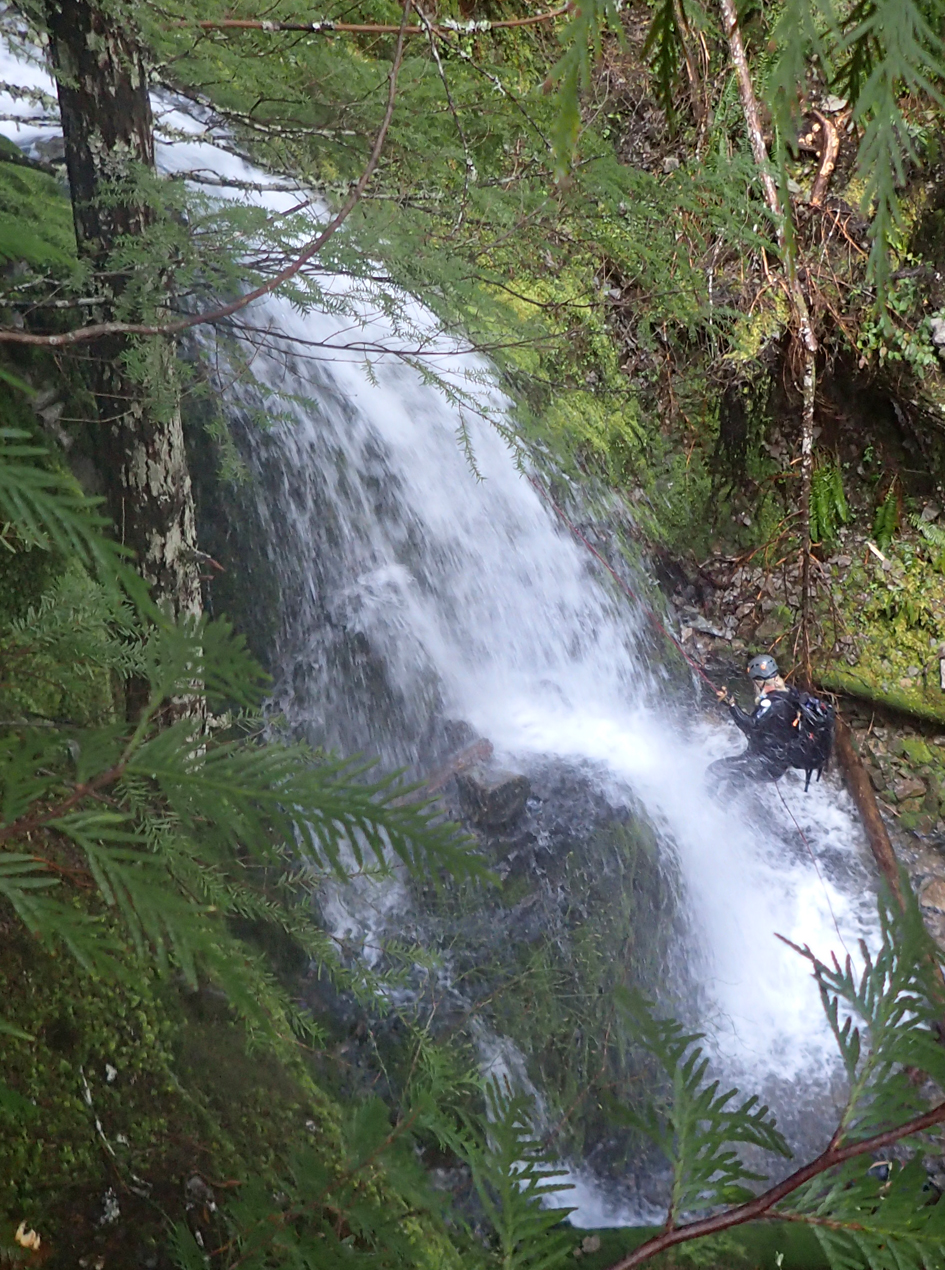 Rebecca on rap-2…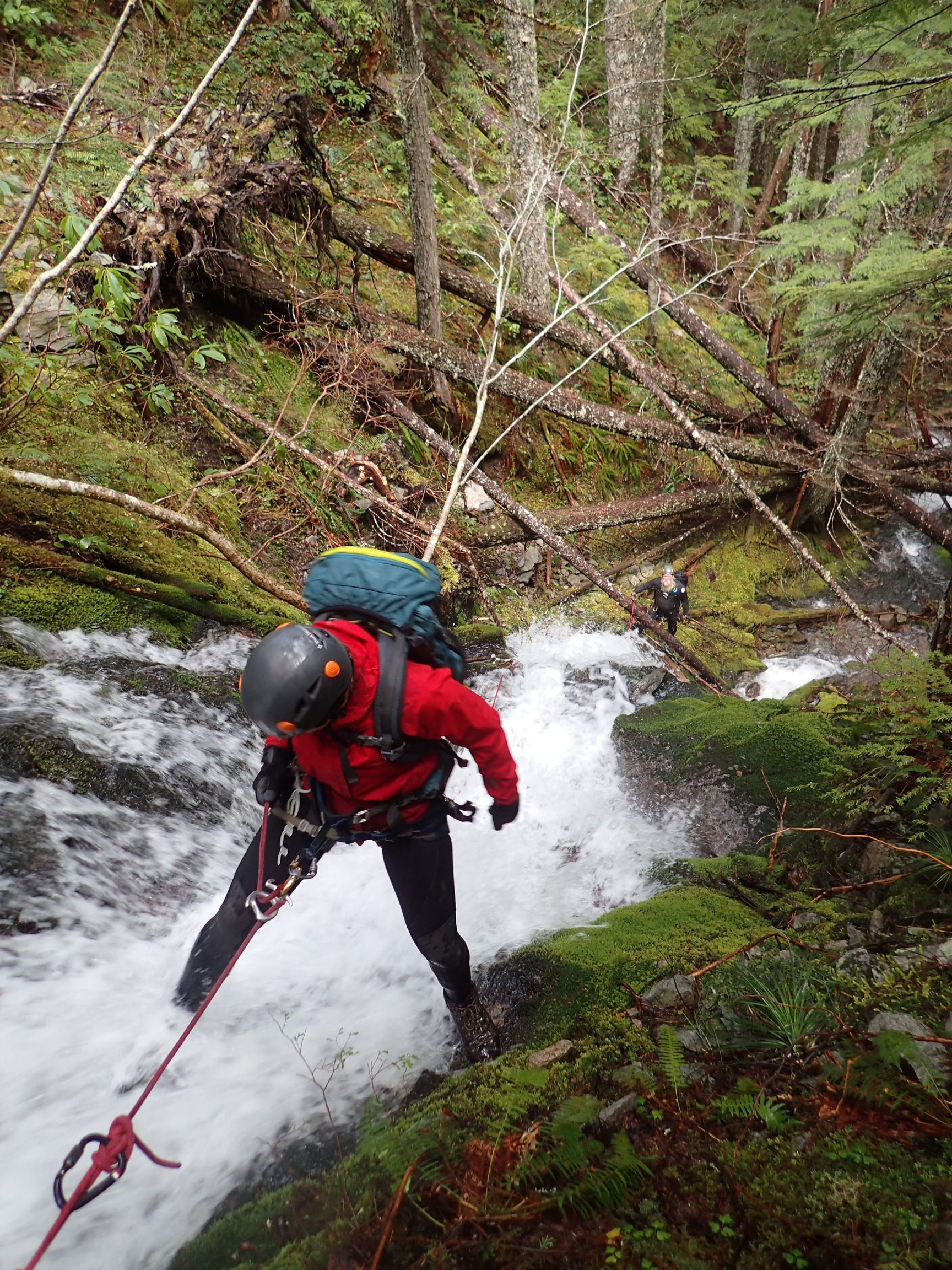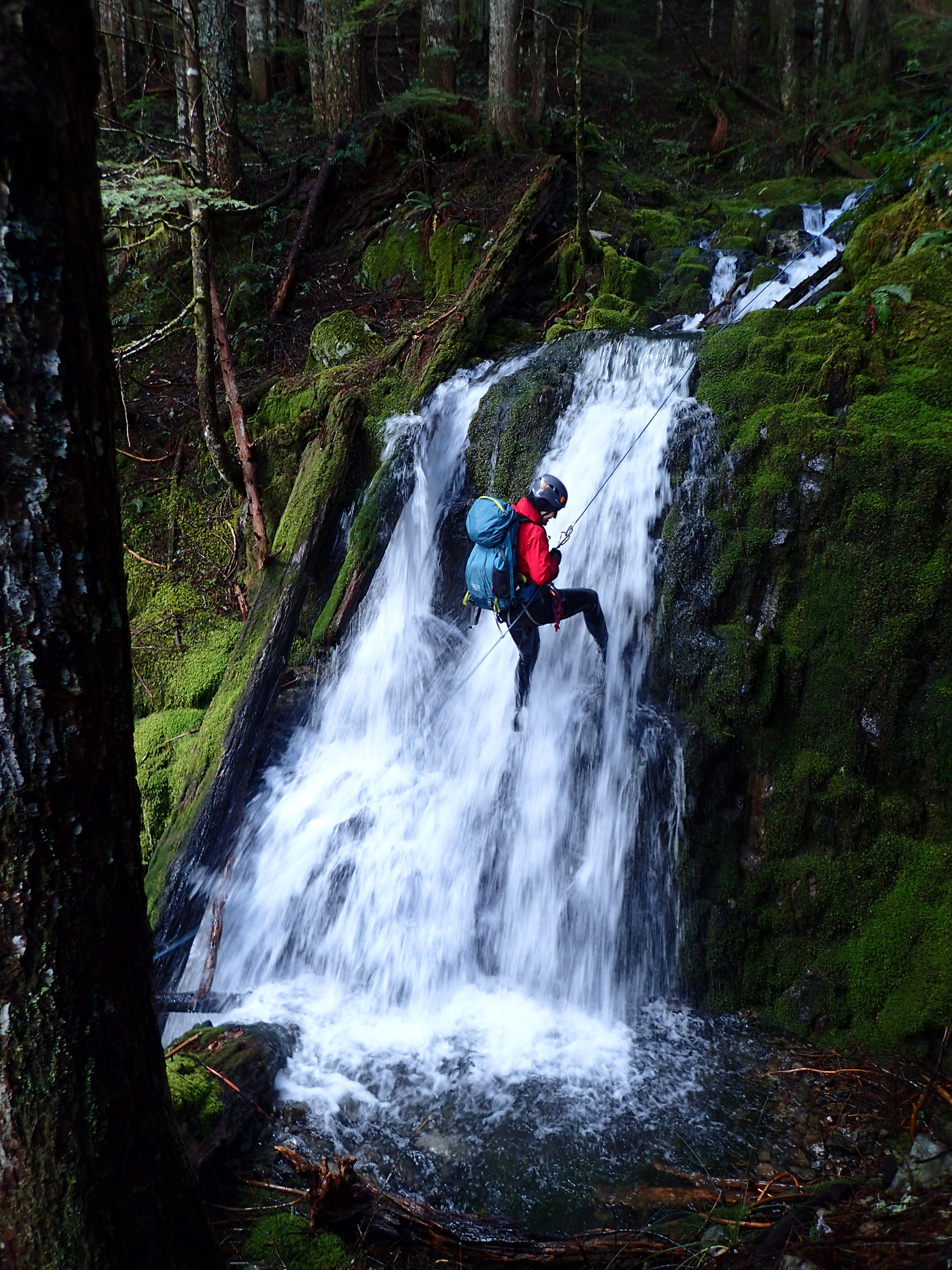 Keith testing the flow in the trough…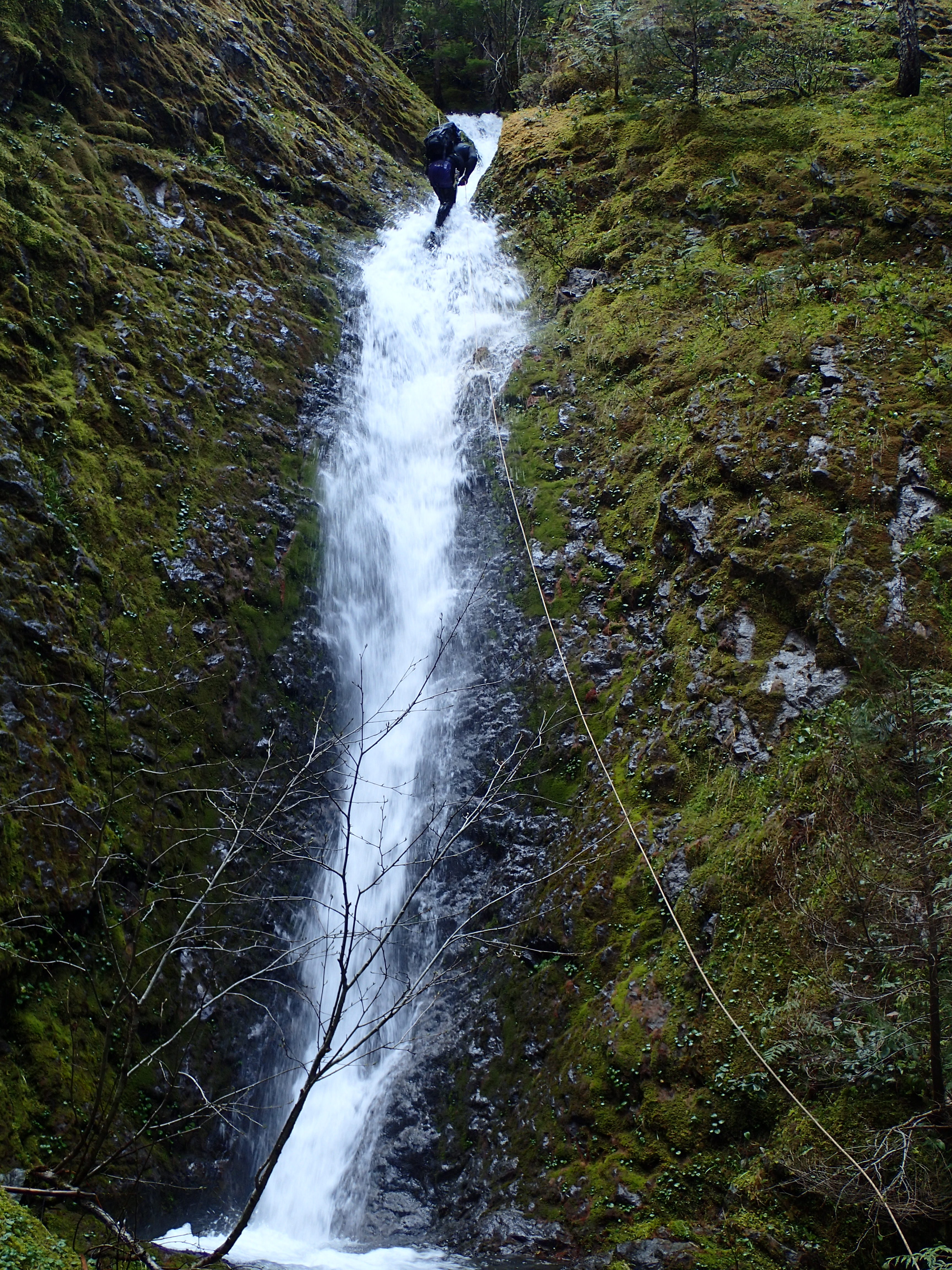 …easier to stem this one…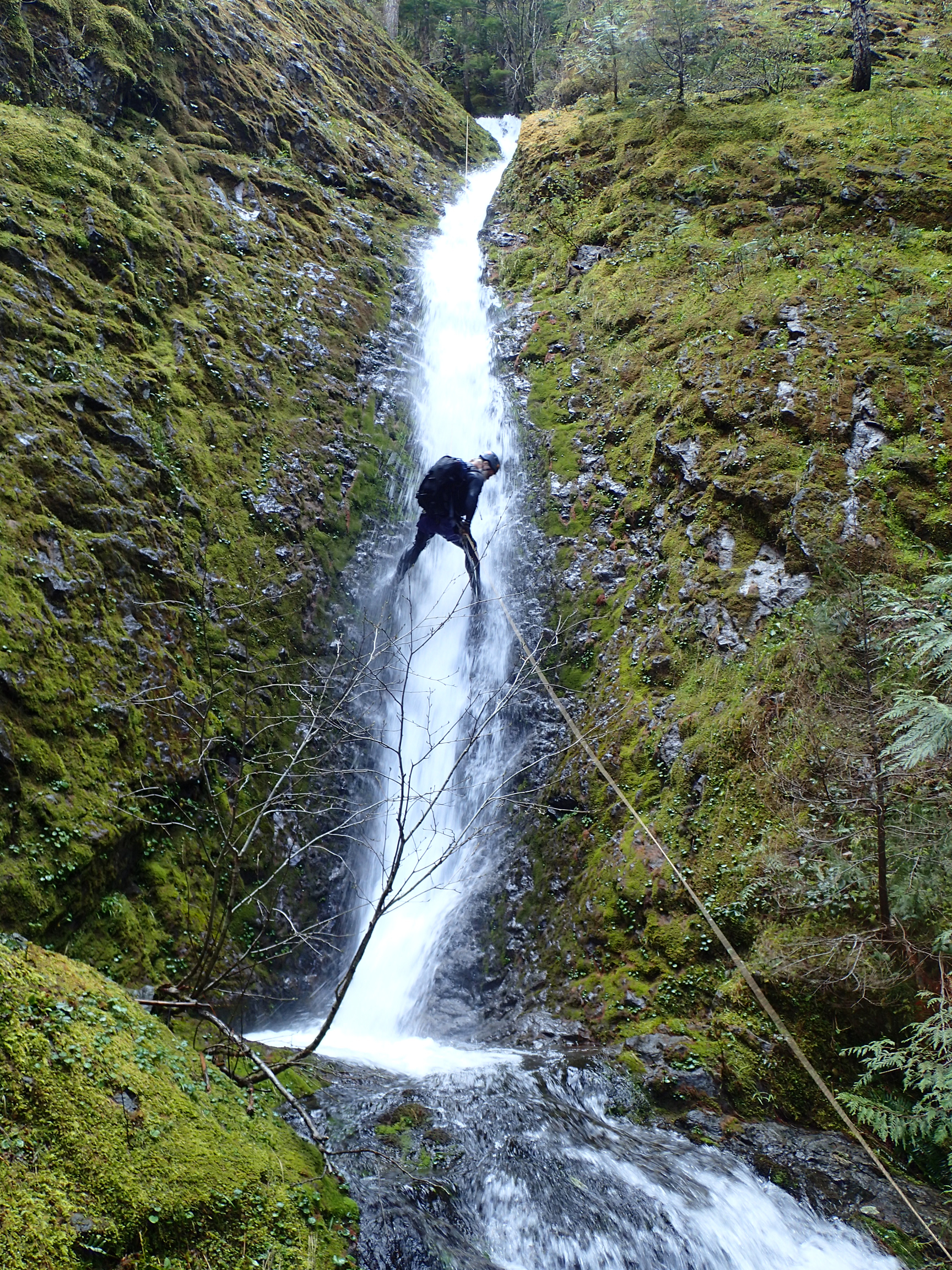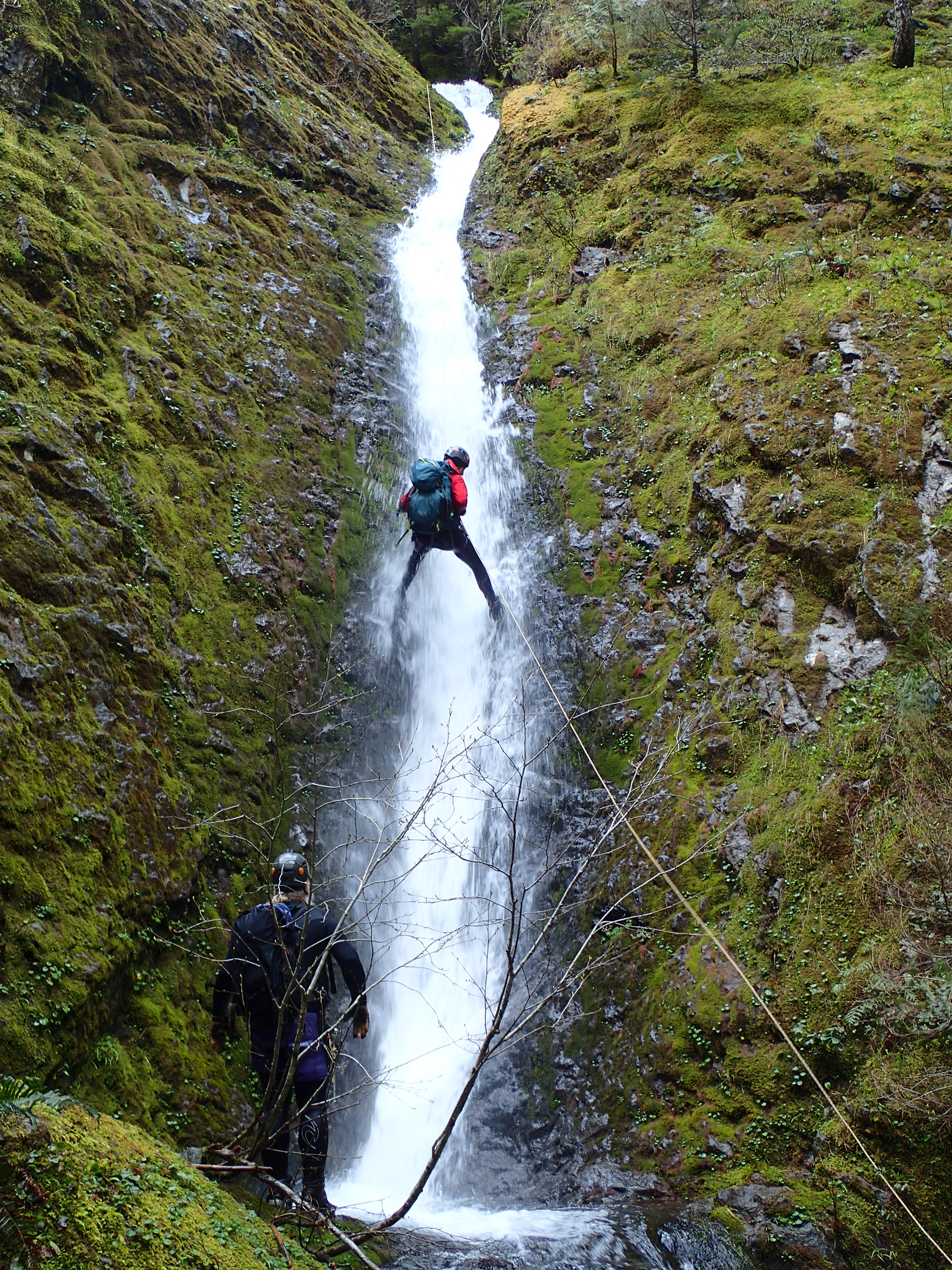 And the winner is…..!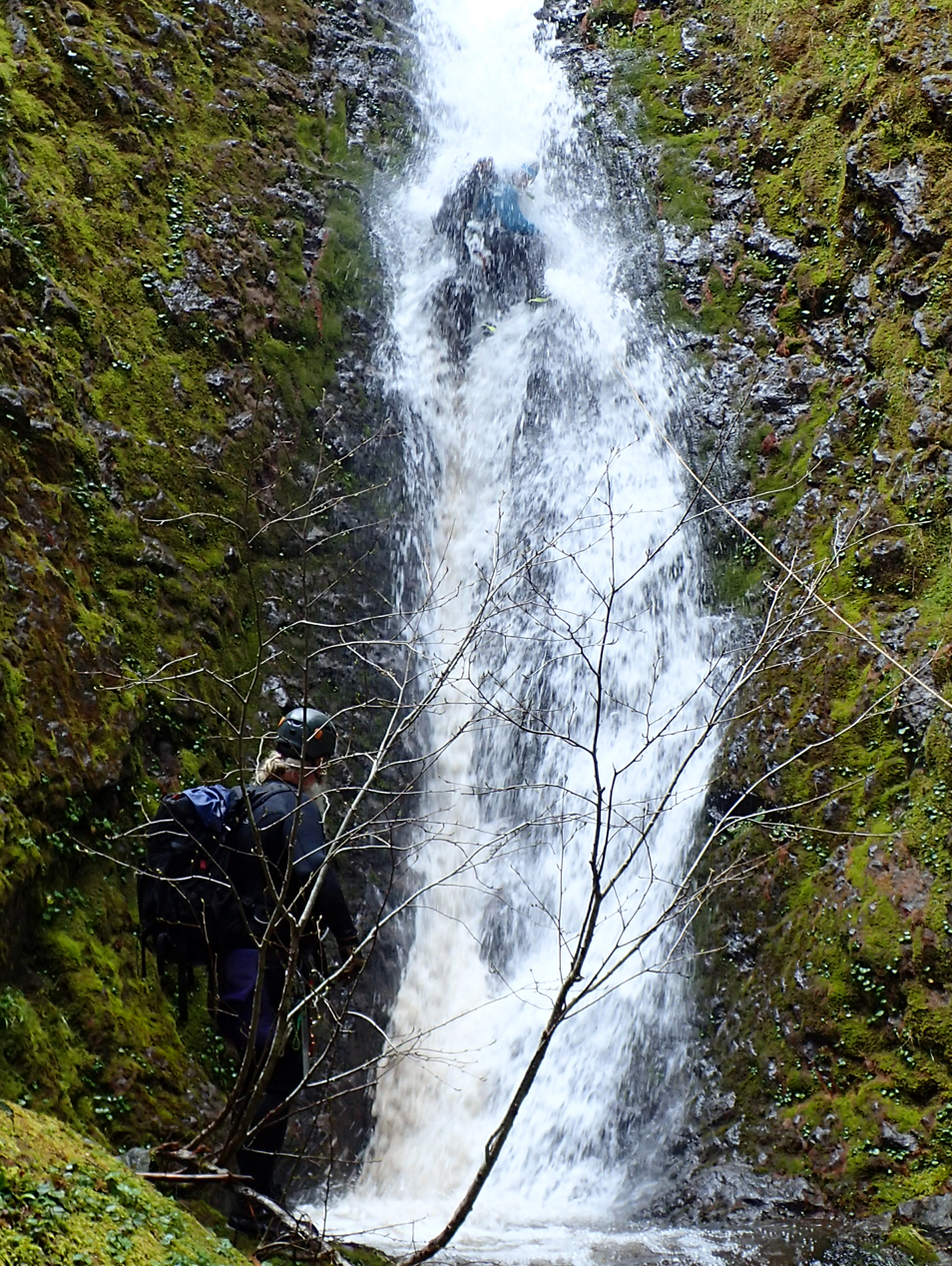 Wim style…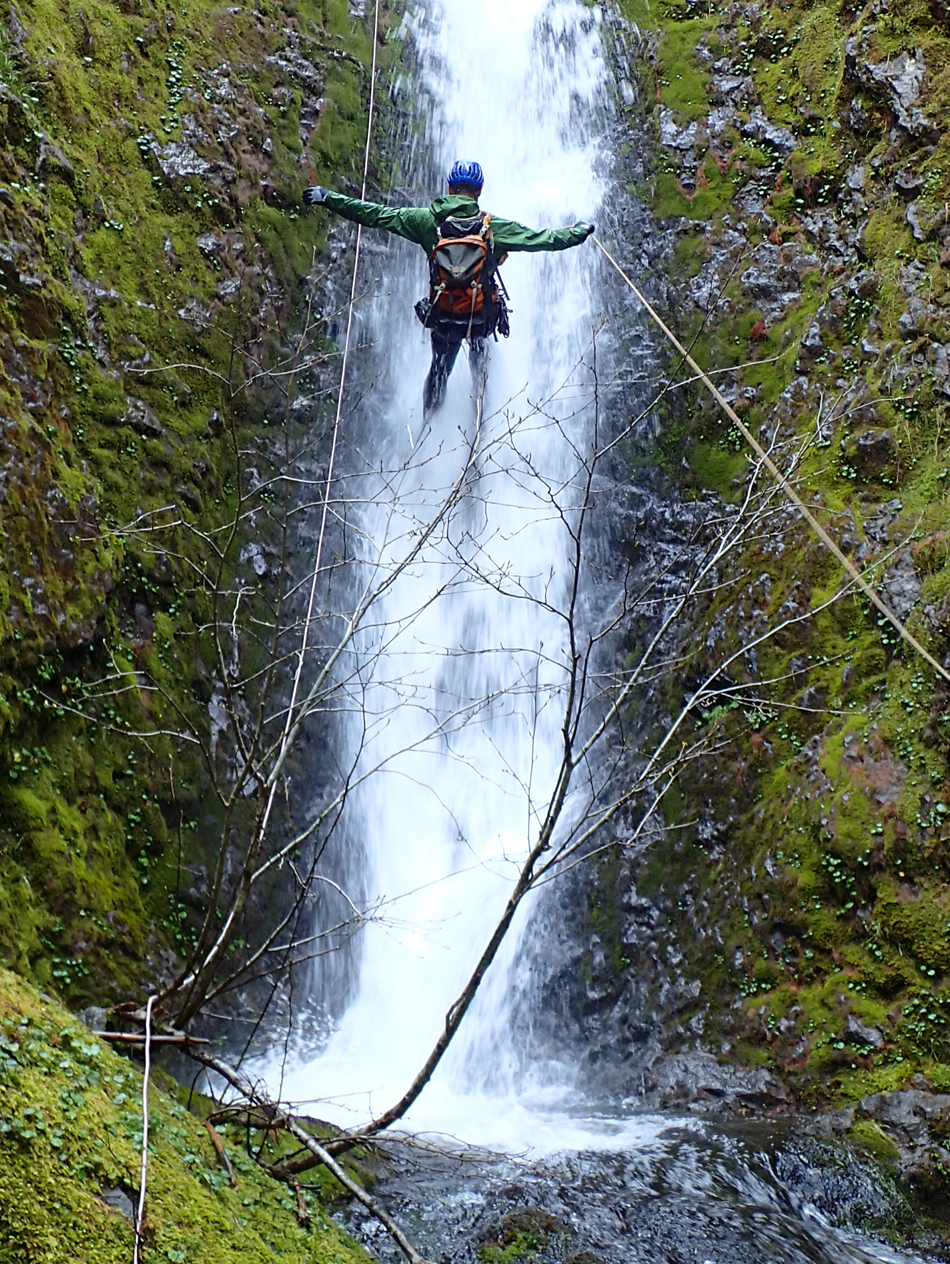 Fun shit!!!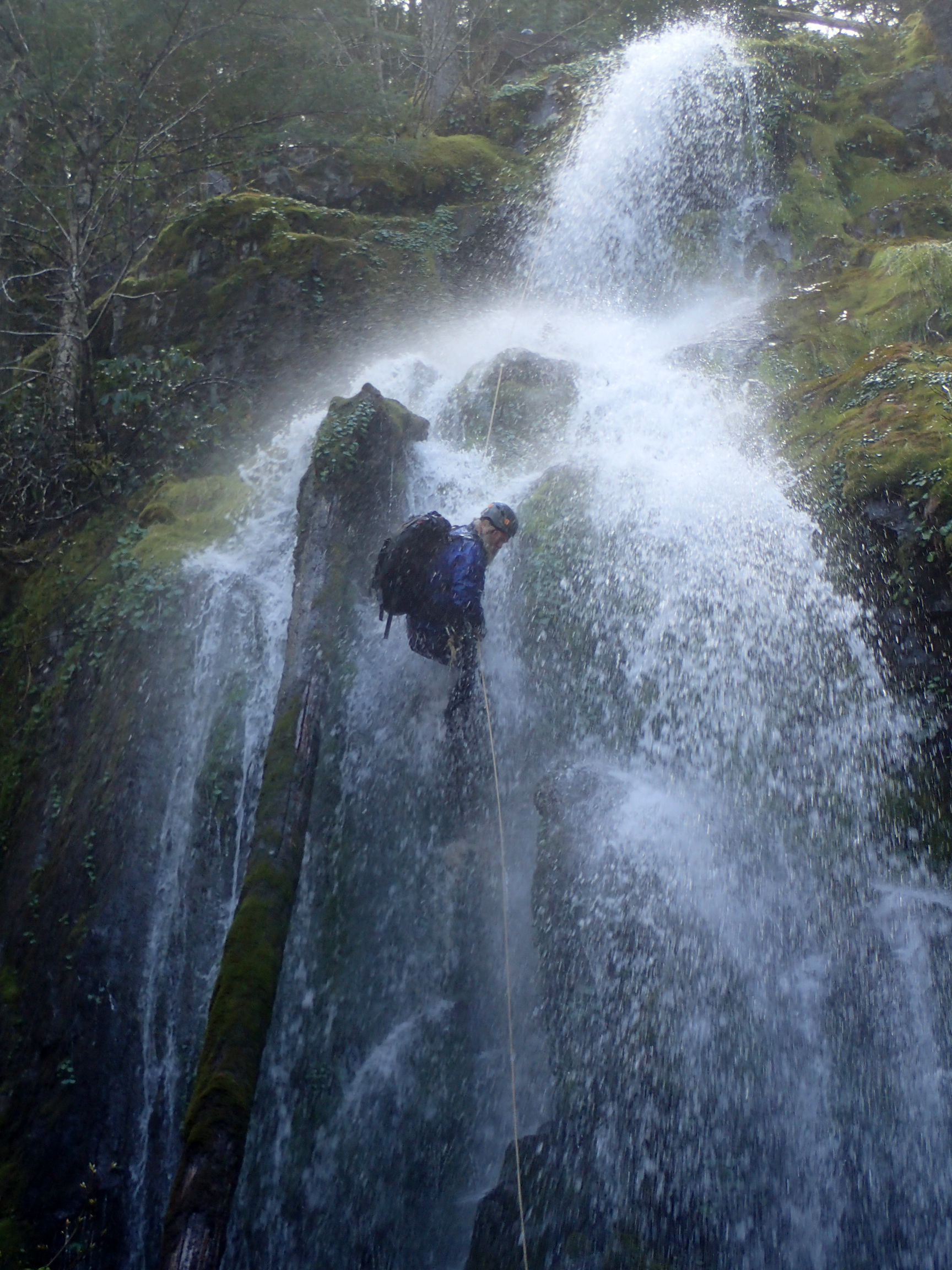 Nature break…This is a Lipstick Lichen, try not to step on. See the little mushroom standing tall (lower left)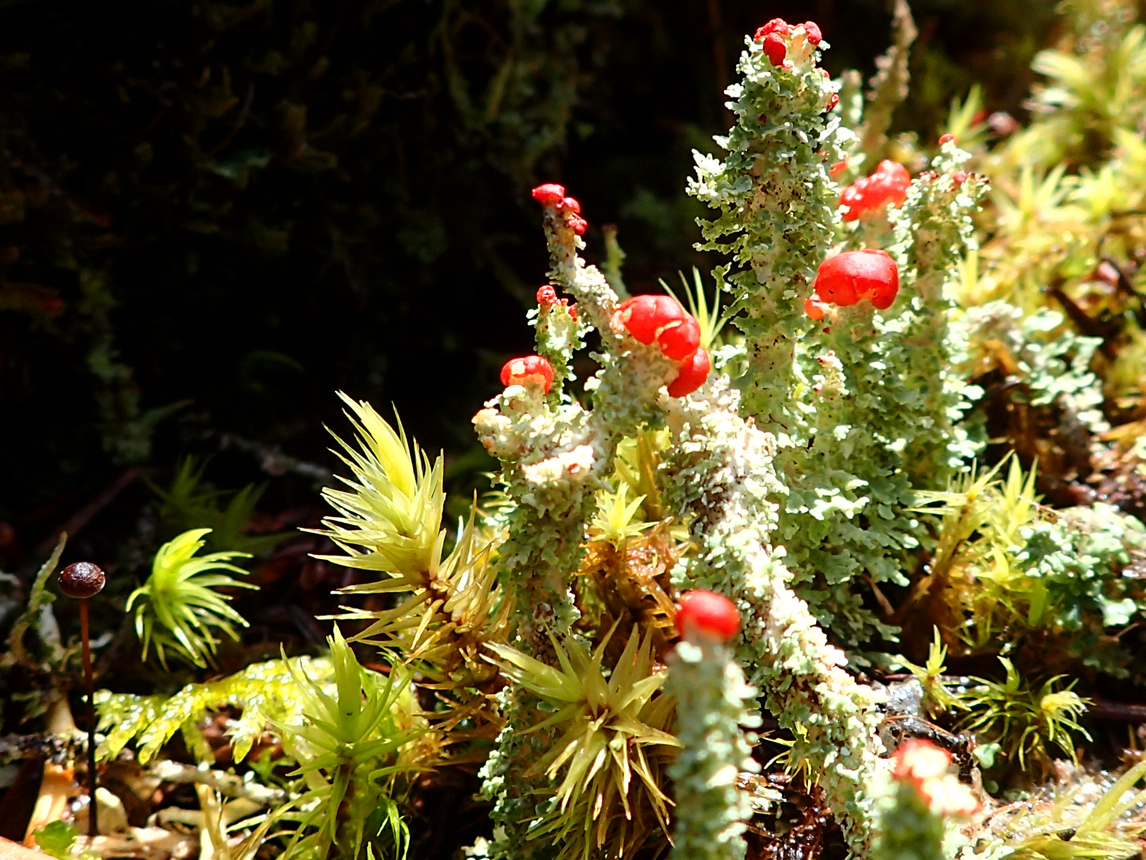 Kevin in the flow…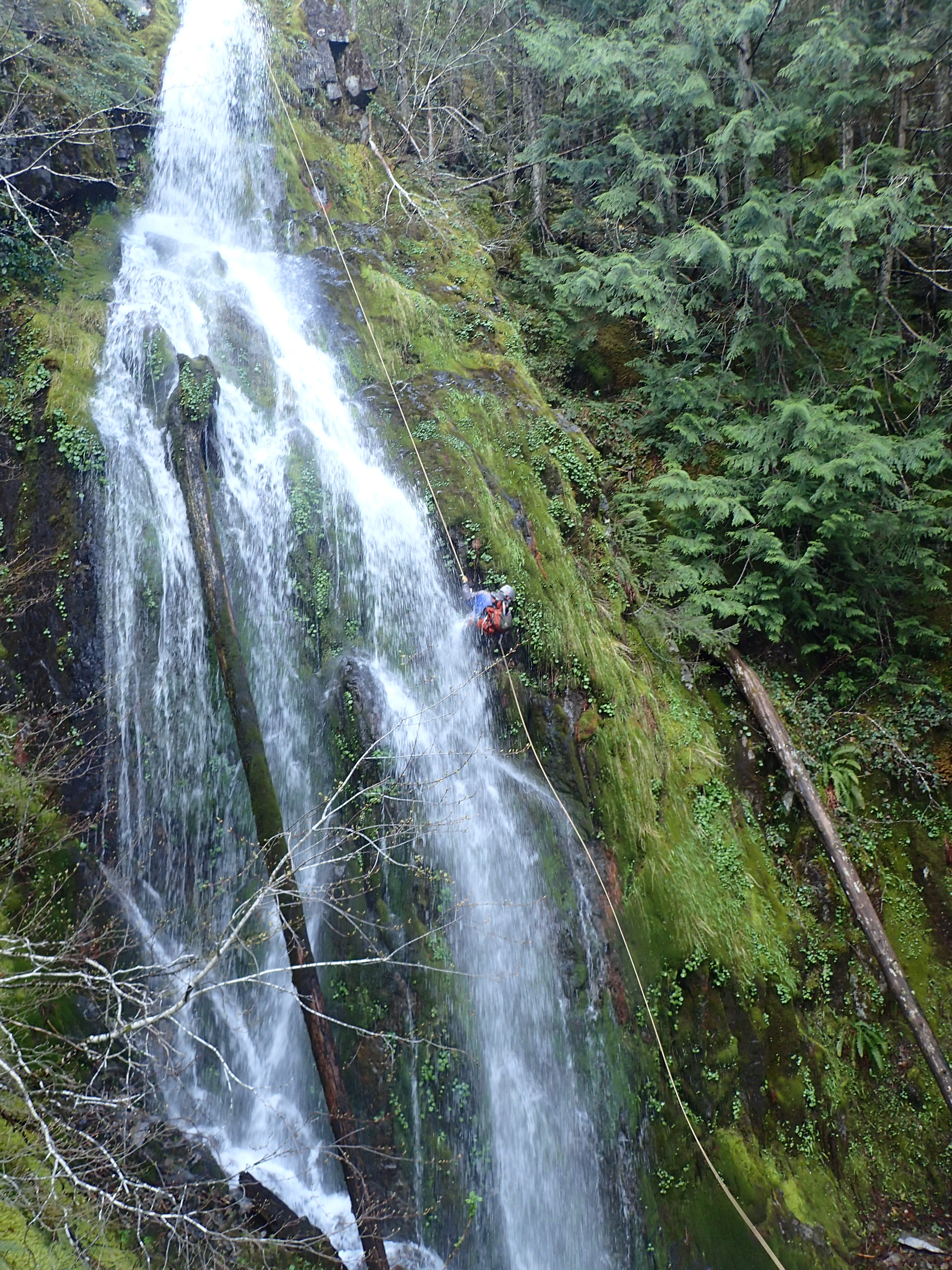 Wim…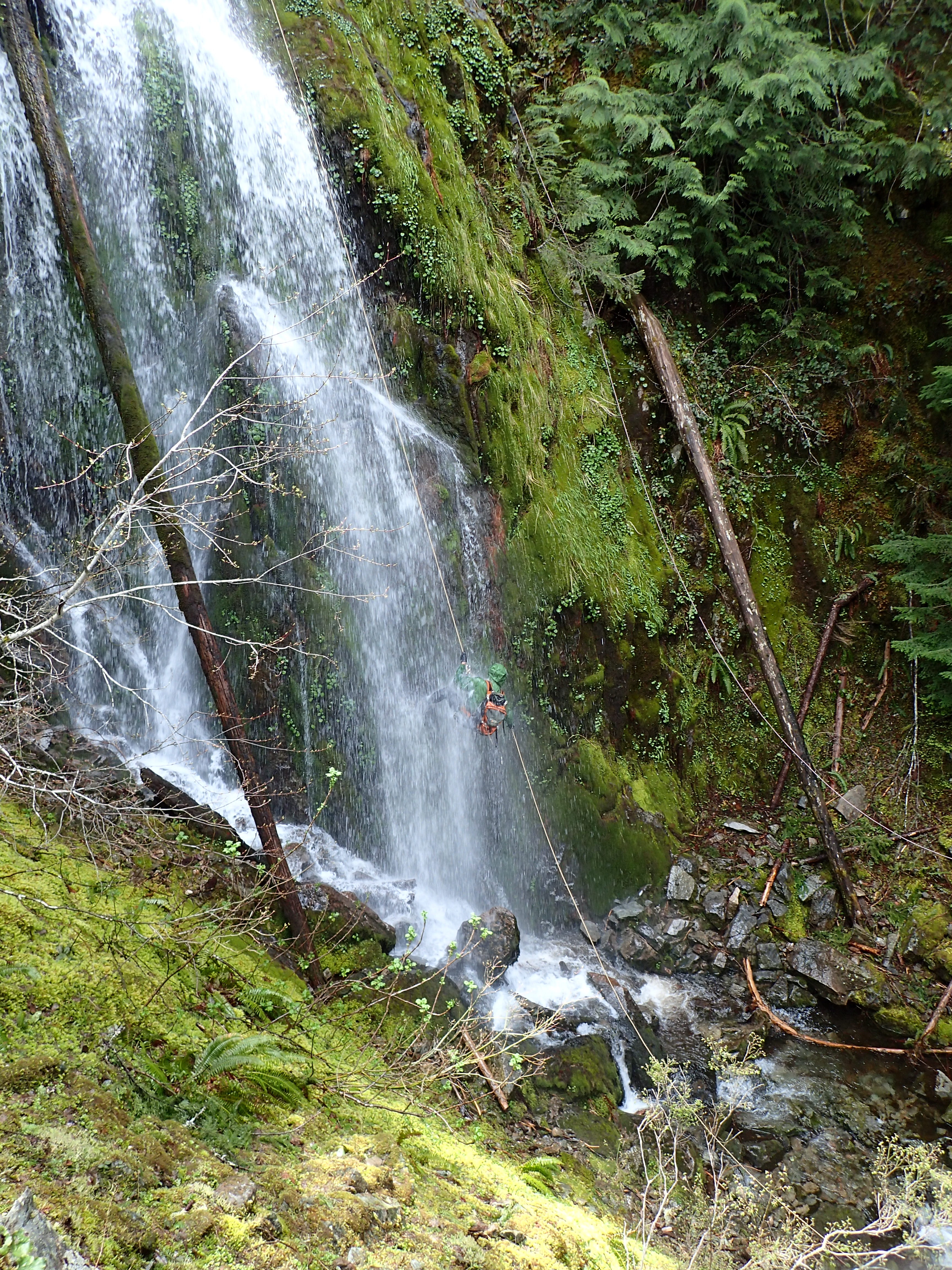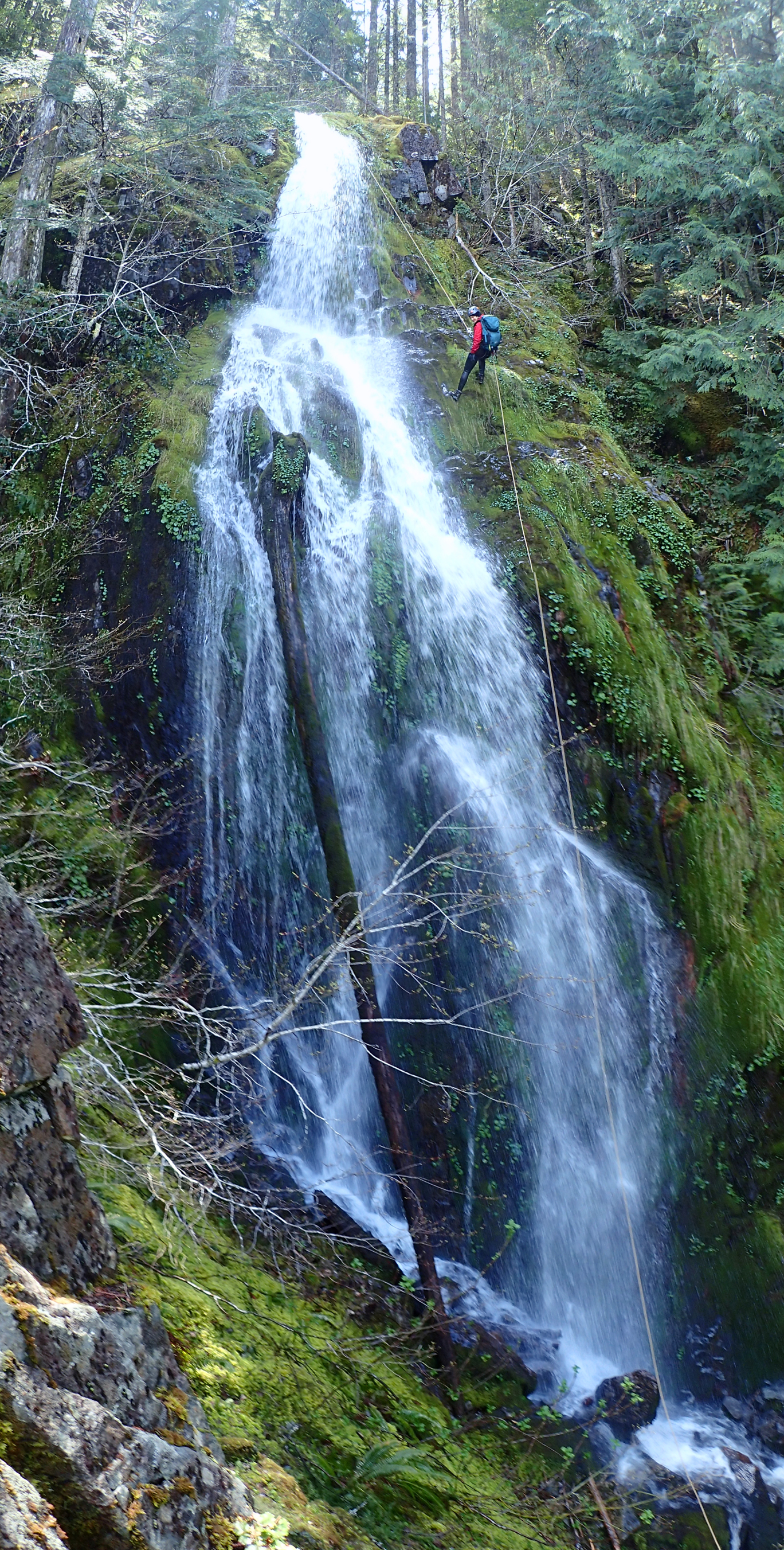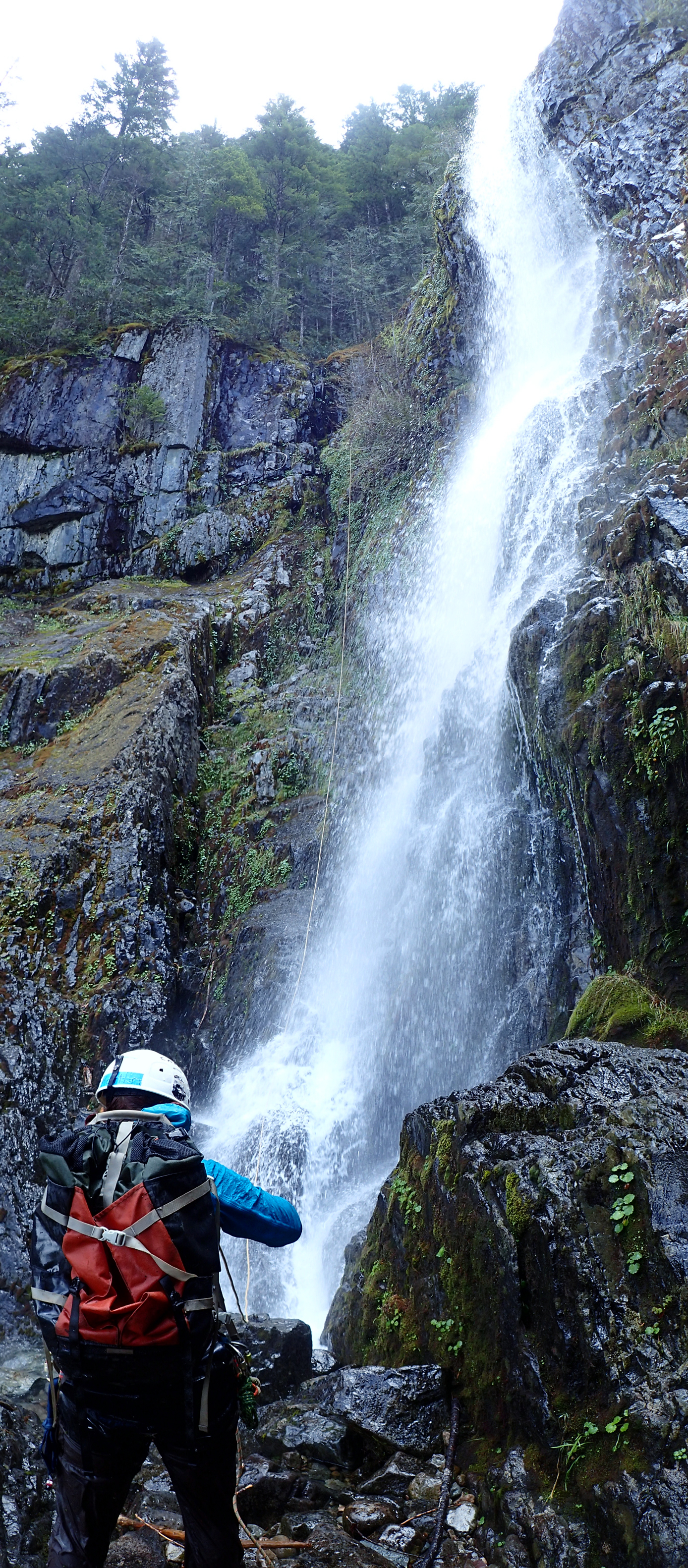 At the bottom of Falls #7, a four tier, 350'+ fall. We did it in 3-rappels…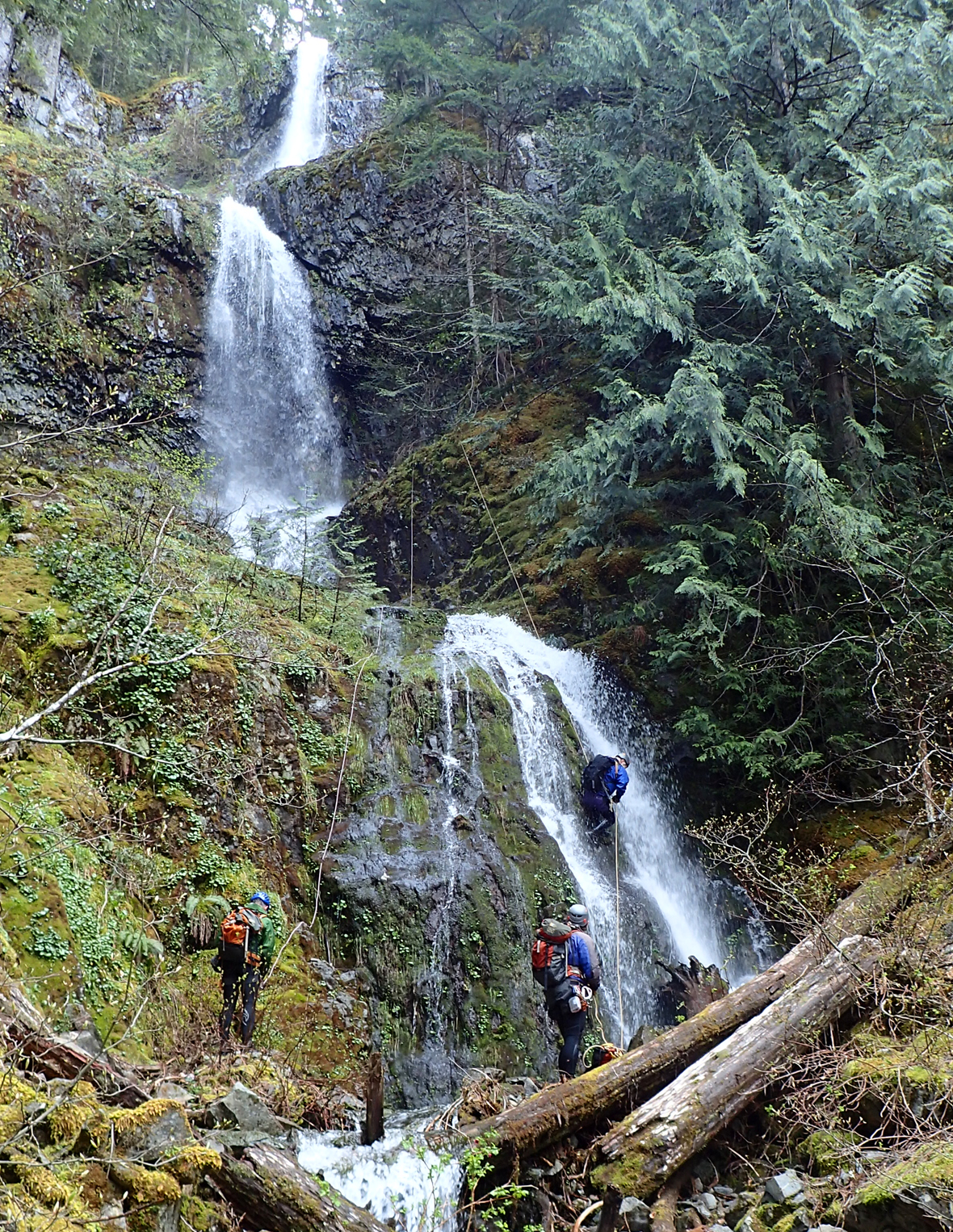 Keith on the final rap-11, the purdy one…not Keith, the falls 🙂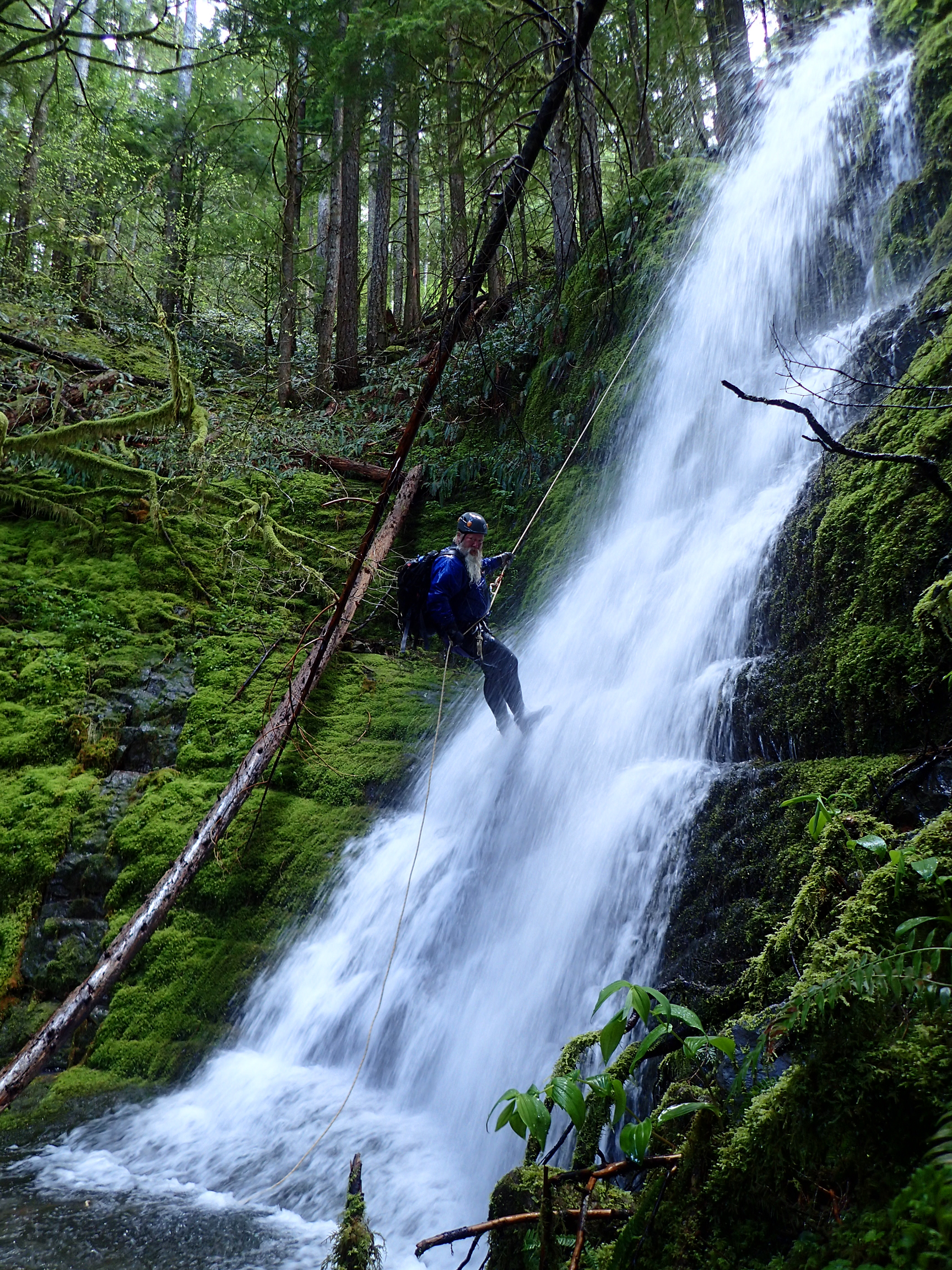 Brought this pic back for Deb, since she couldn't join us today…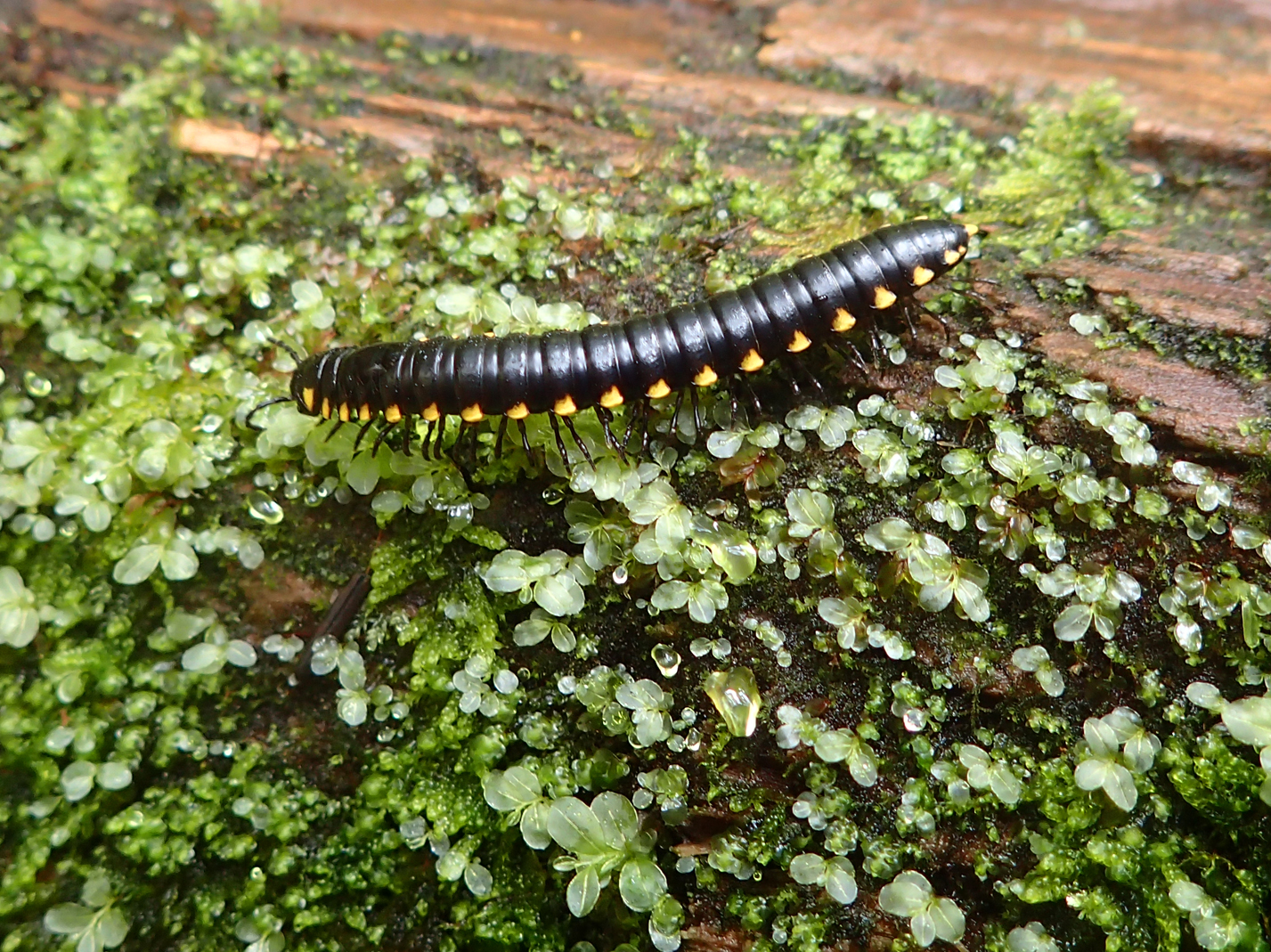 Today's route…