Deb and I decided to take a relaxing trip into the Monte Cristo area. We hiked in Sunday PM and set up camp at Foggy Lake. The next day, Monday, we scrambled up Del Campo Peak, then over to Gothic Peak…another easy scramble. Tuesday we had our sights on Sheep Gap Mountain but made it only to Weden Pass due to following a poor route description…fun day none the less. Wednesday we lounged around camp until leaving at 2:00pm. We did manage to get in a quick swim in the frigid Foggy Lake. A very relaxing trip…with my love, Deb.
Arriving at camp, first look at Del Campo Peak…through the thick smoke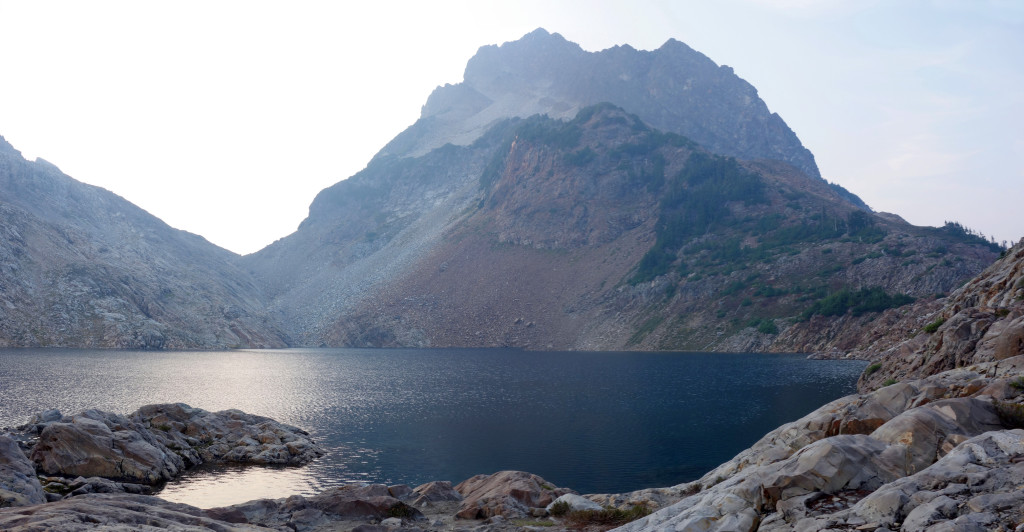 From the side of Del Campo, a great view of the Gothic Basin…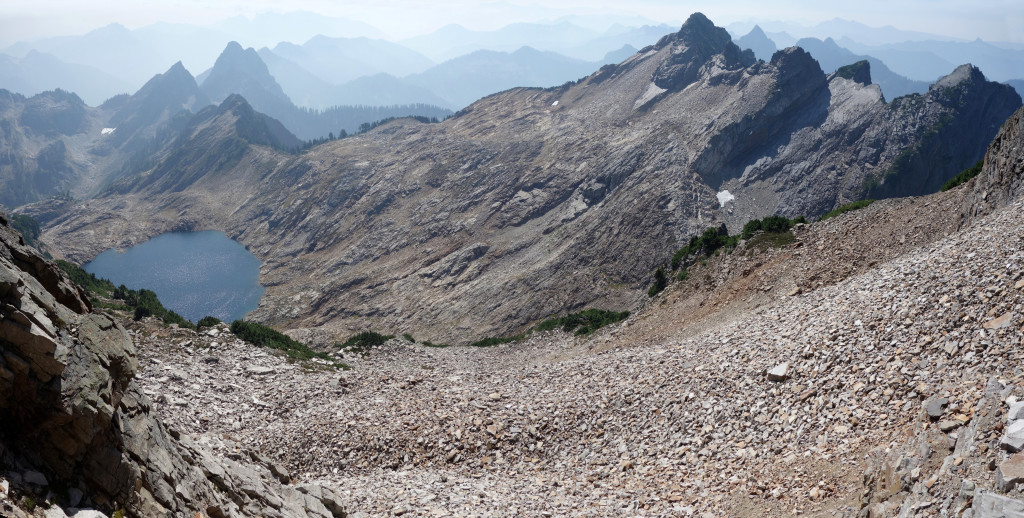 From Del Campo, looking at the route we'll take to Gothic Peak…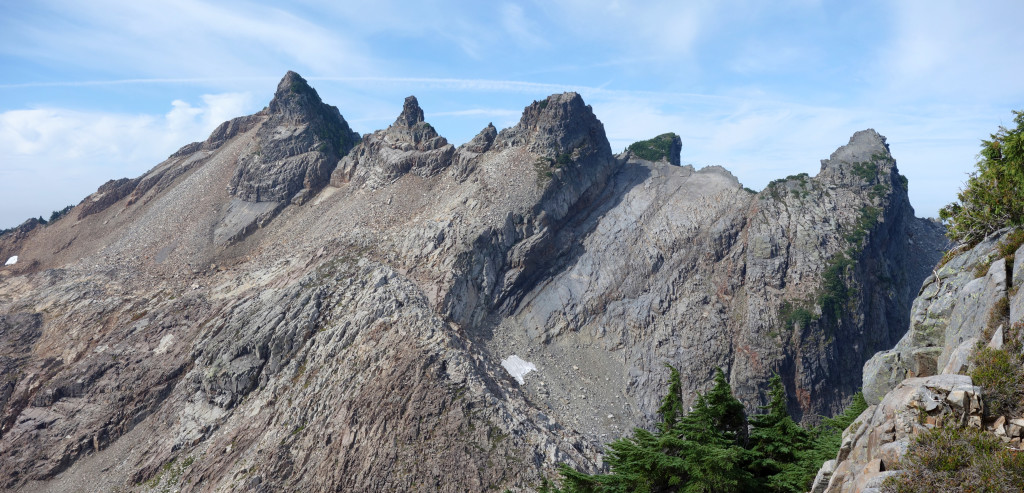 From Foggy Pass looking down at Foggy Lake..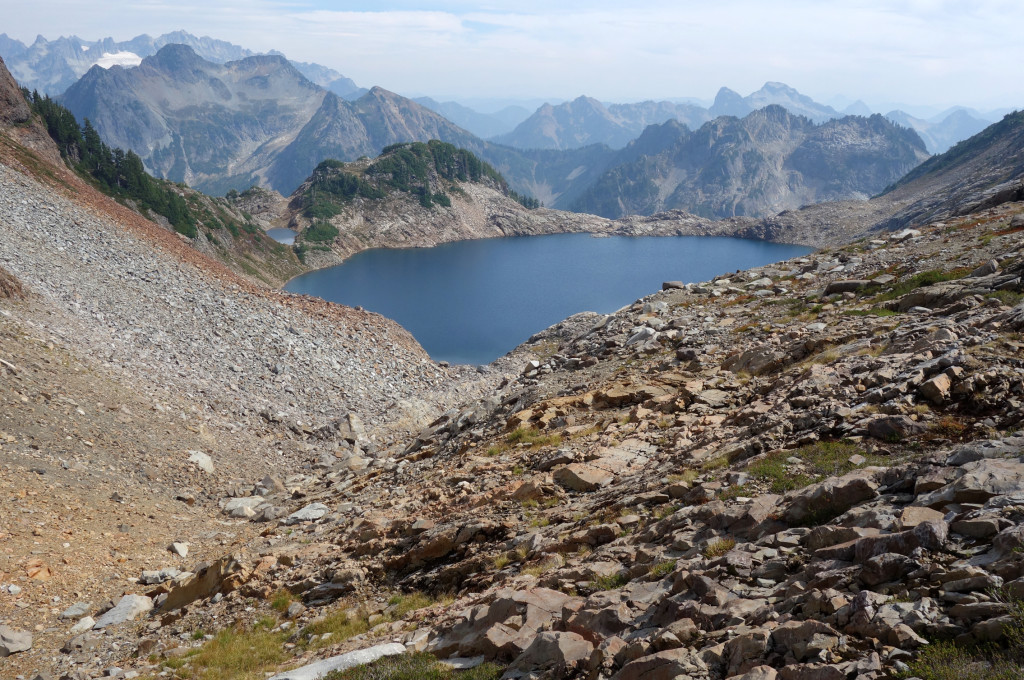 Happy on the summit of Gothic Peak…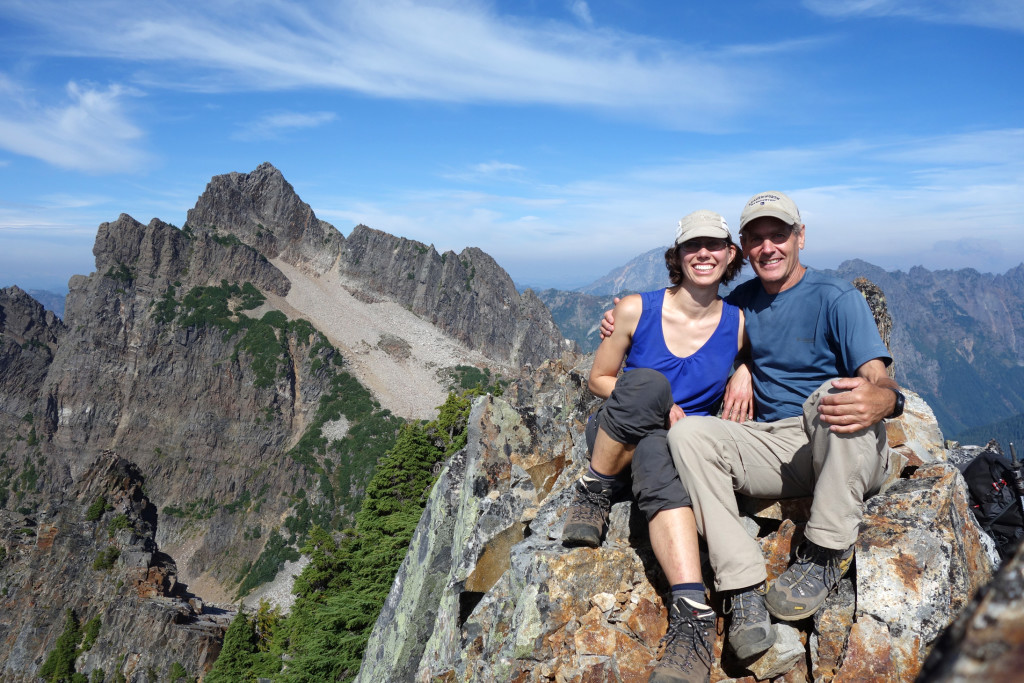 Our route up Del Campo, over to Gothic Peak…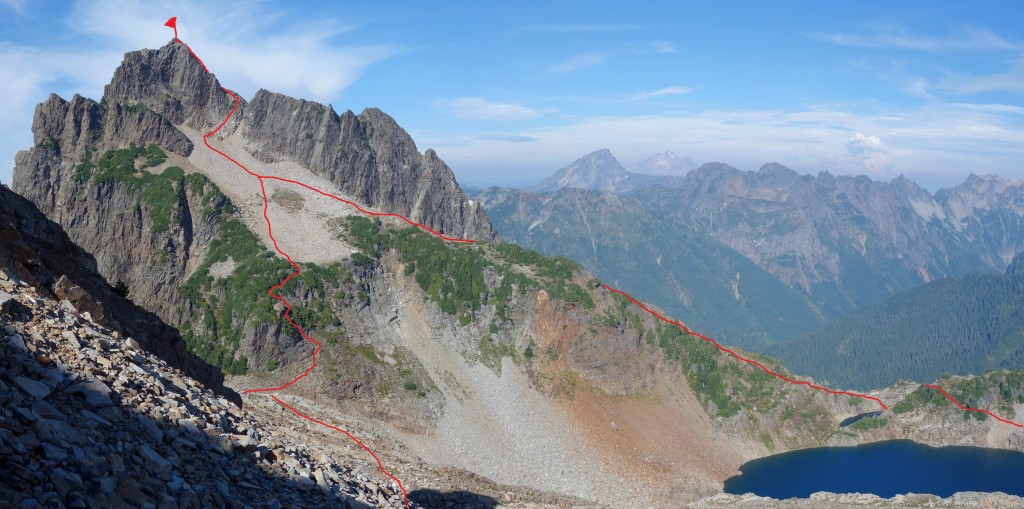 Alpenglow south…on Sheep Gap Mountain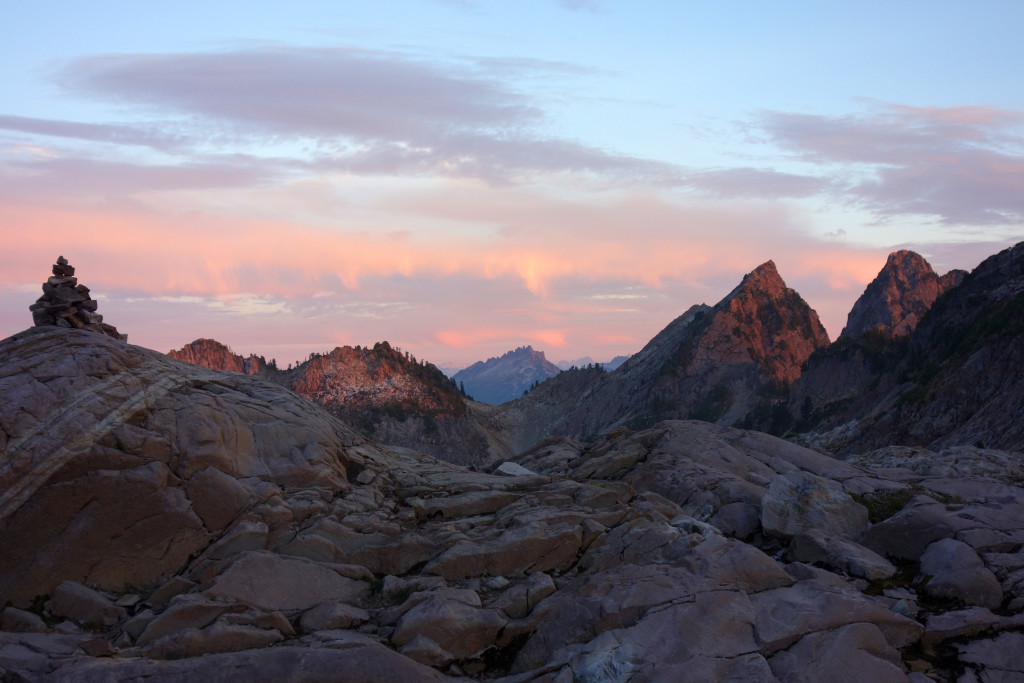 From Weden Pass, looking north at Del Campo Peak and Gothic Peak…

More pics in my Picasa Album…