Granite Peak… Second time up this peak. First time back in 2007. It all came back to me as soon as we popped out at Mystic Lake.
We could see bad weather up on the Froze to Death (FTD) Plateau, from the lake. Hoping it would blow by before tomorrow's climb to the summit. Camp was 10-miles in x about 5100' gain. After may switchbacks, and miles of granite boulder hopping, we made it to camp. We were greeted by a heard of nine mountain goat, that pretty much stayed at camp for the next two+ days. That night the wind blew, and thunder, lightning, and hail were thrown at us. And to think we were worried about the goats….
Climb day came an hour late the next morning due to the storm, but by the time the sun rose, the sky was clear, and would stay clear all day, making the climb conditions perfect. The climb went well with only a couple of nav challenges. We made the summit in 4.5 hours after leaving camp, and about the same back to camp…making it a 9-hour camp to camp climb.
The next morning we were back at the car in 4.5 hours….
Beautiful climb!!
Trip's team… My partner and love Deb, myself, Chris, and Marty
Mystic Lake – 3 miles in…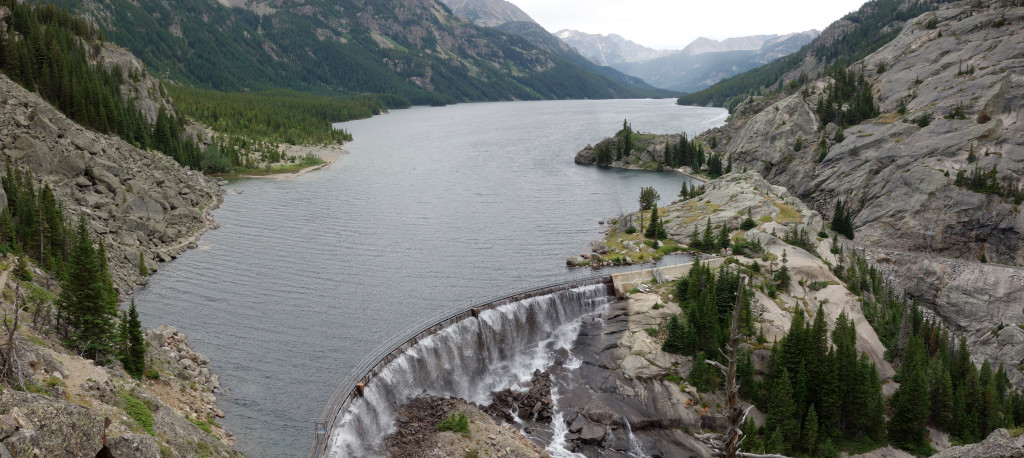 On the Froze to Death Plateau…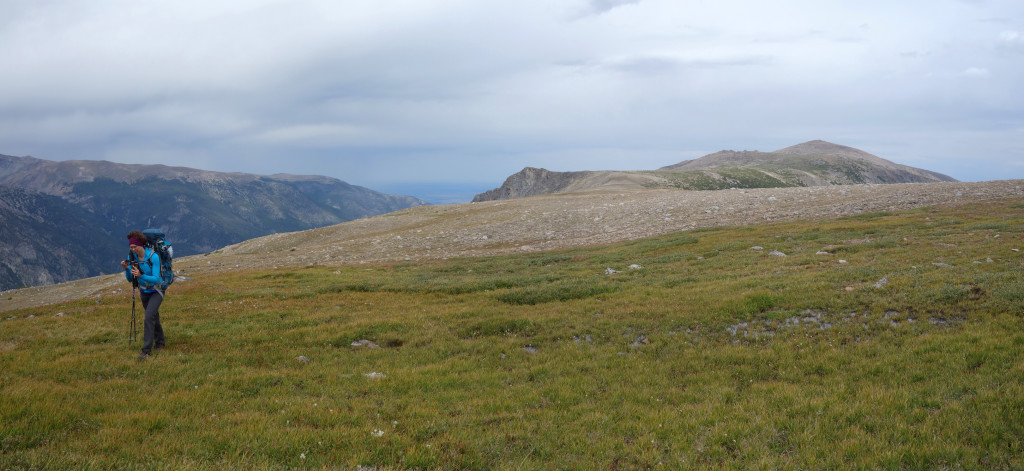 First sign of goat…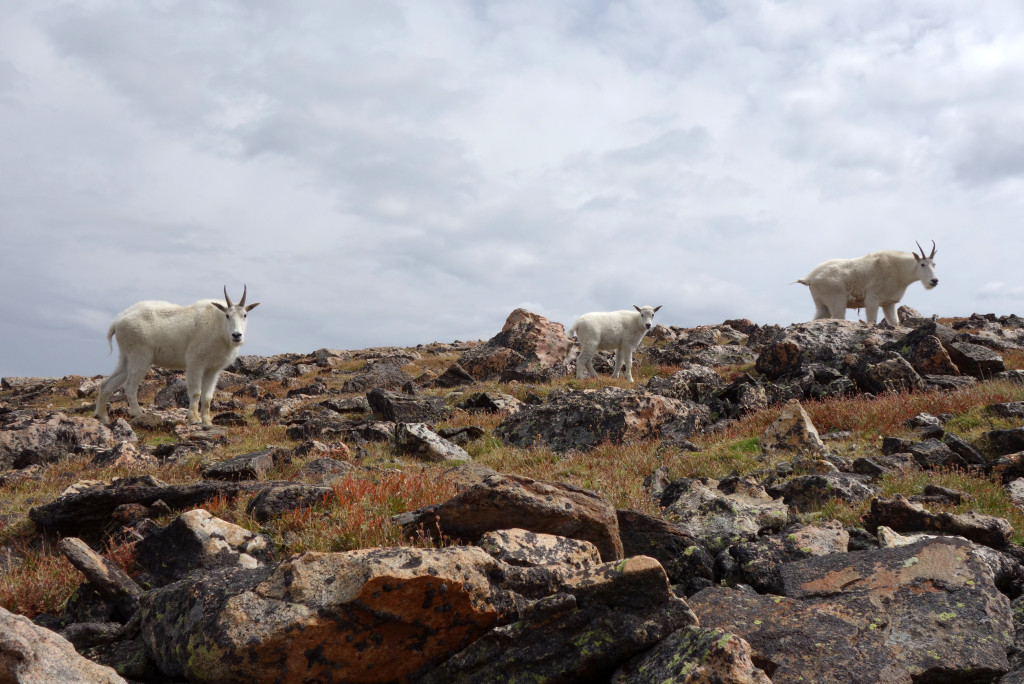 The big male was a poser…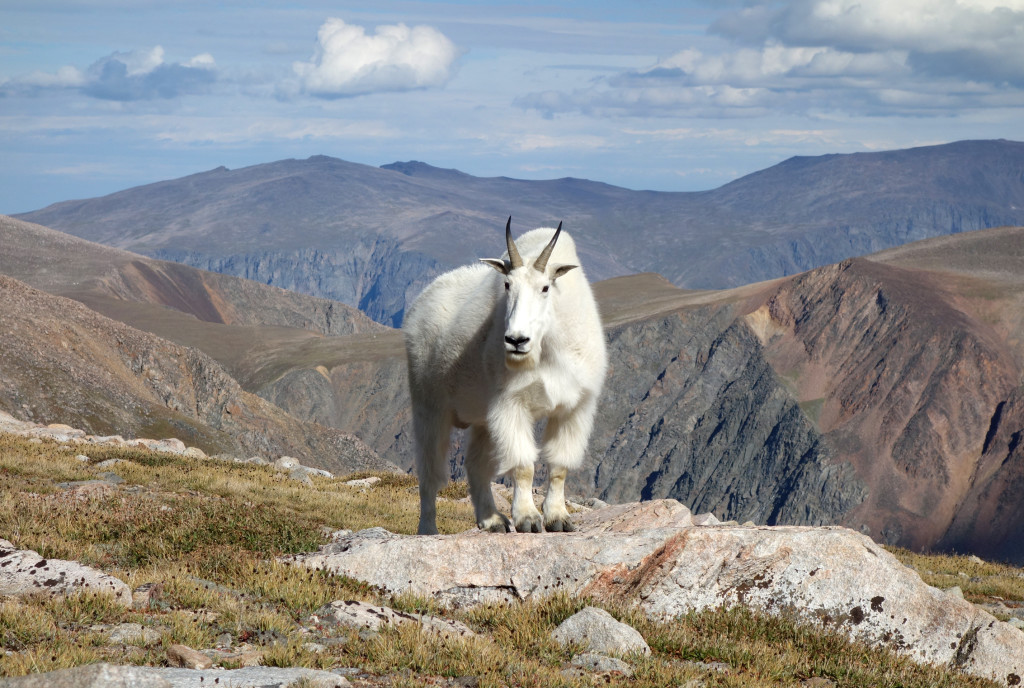 First light on Granite Peak (left), climb day…

At the base of Tempest Mountain, dropping to the saddle between Tempest and Granite…

Near the snow bridge saddle…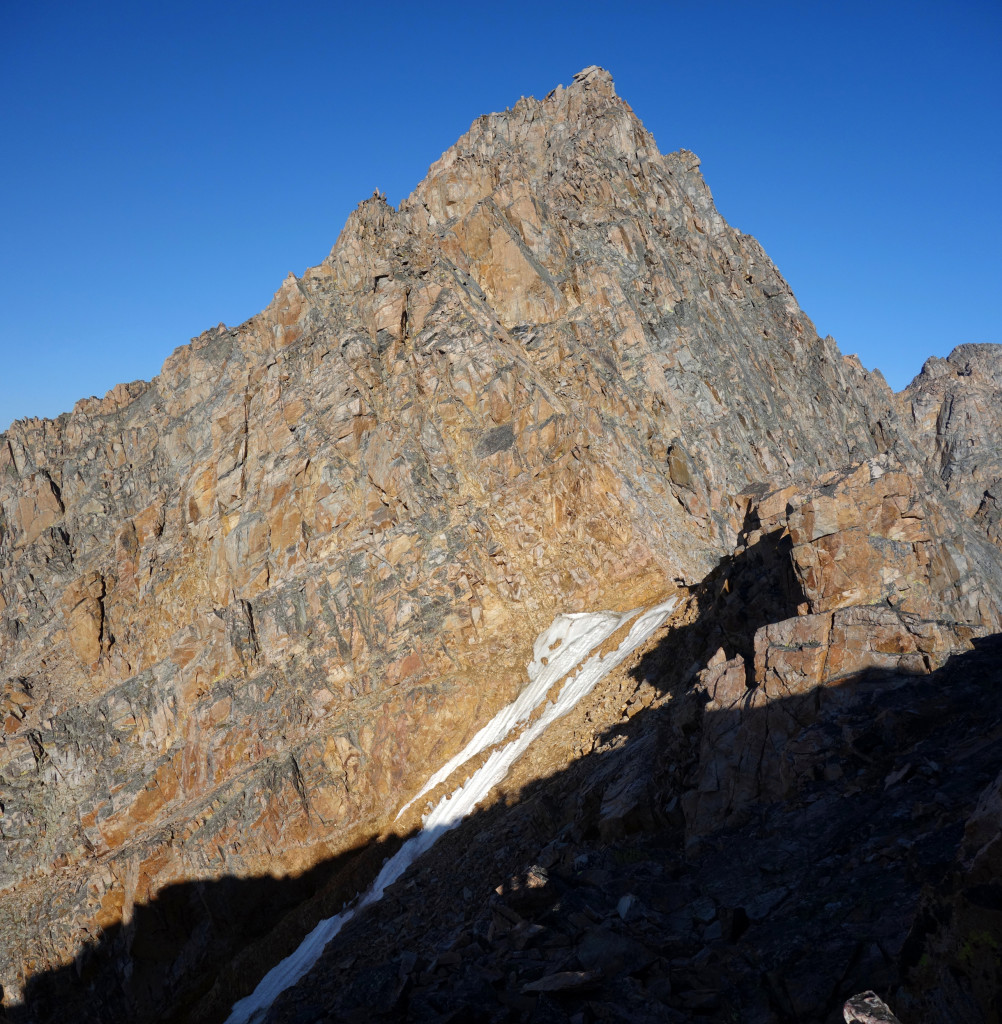 Busy and happy climbers…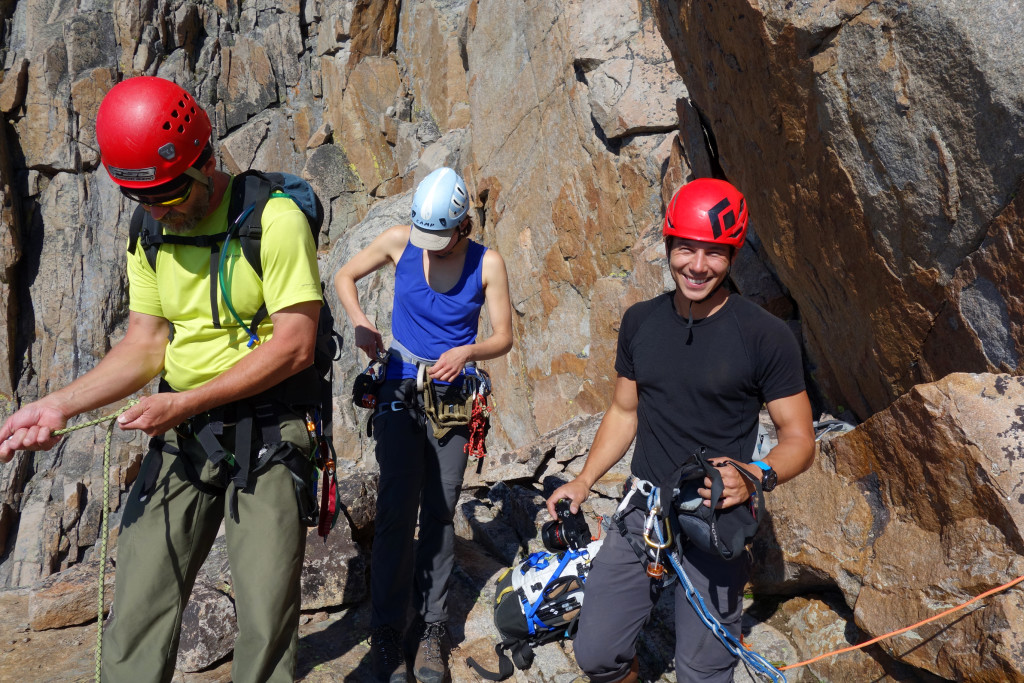 Summit shot…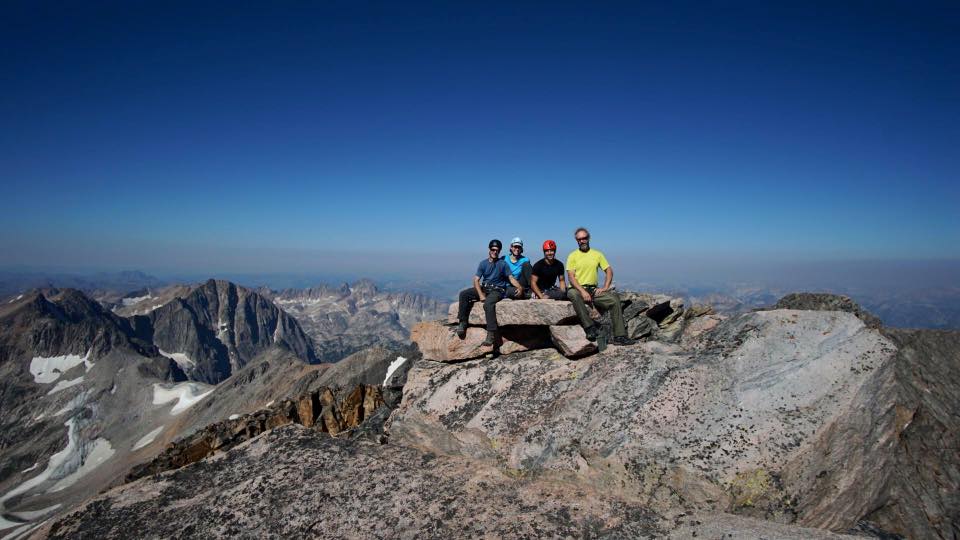 Summit register…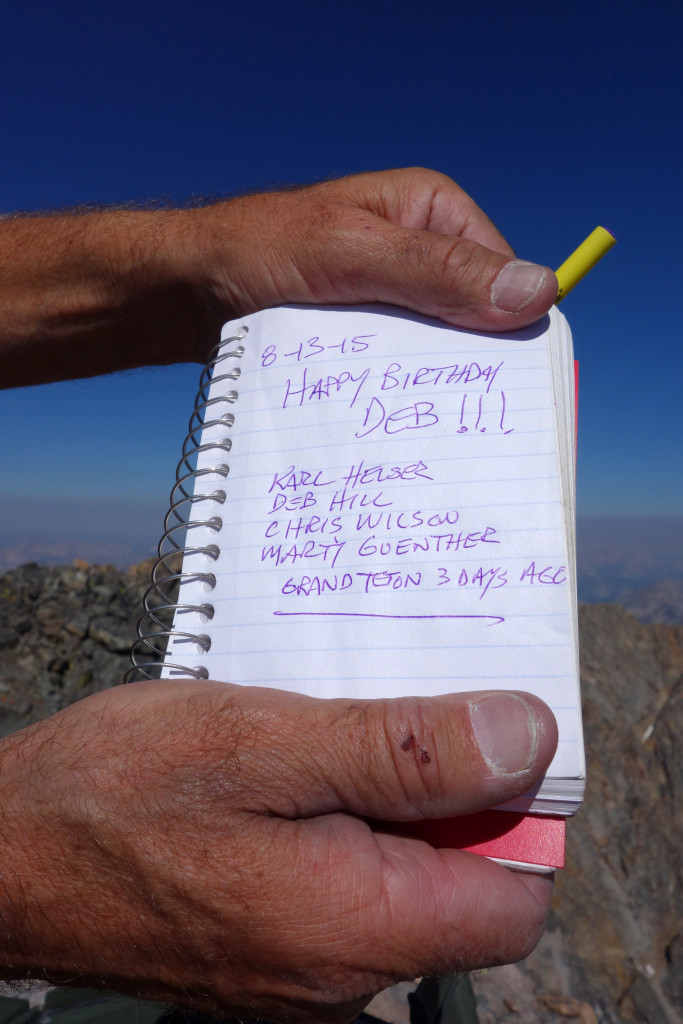 Making our way back…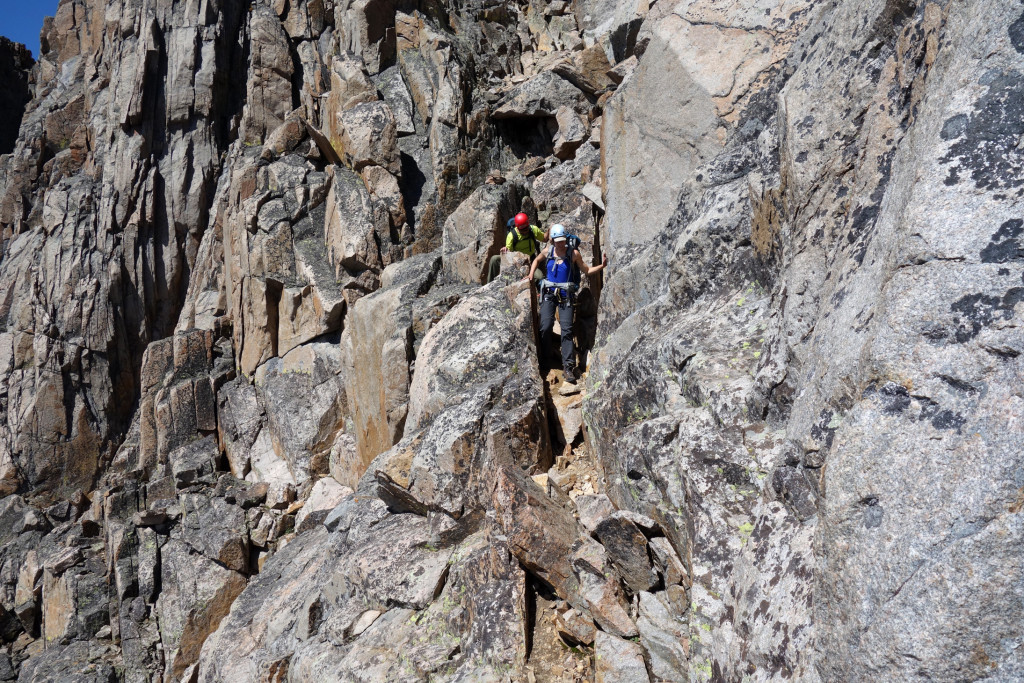 Picking our way down over large granite boulders, then back up to the FTD plateau…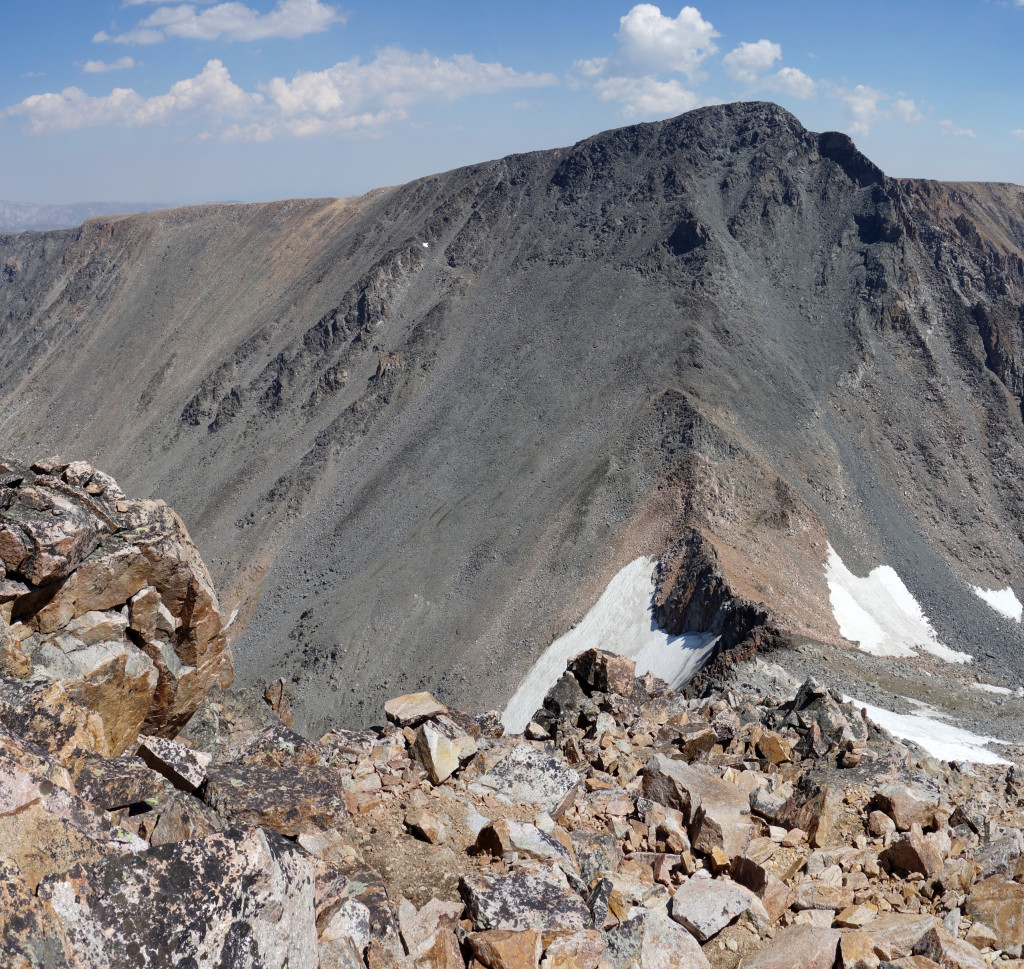 Next morning, first light. Granite Peak on the horizon…


Beautiful morning to walk out…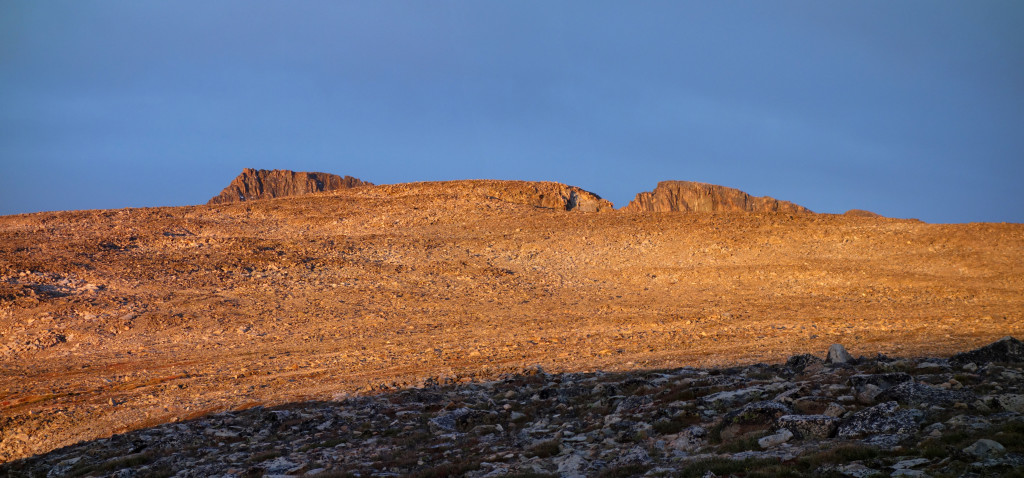 Back on trail…