Day one of our mini vacation to Phoenix, AZ. We set out to do two short canyons, although we were only able to complete one…due to this time of year the days are so short…
Had a fun time in Minnow Canyon. Only one 130' rappel, and lots of down climbing around and through the large boulder maze.
The beginning of the drainage…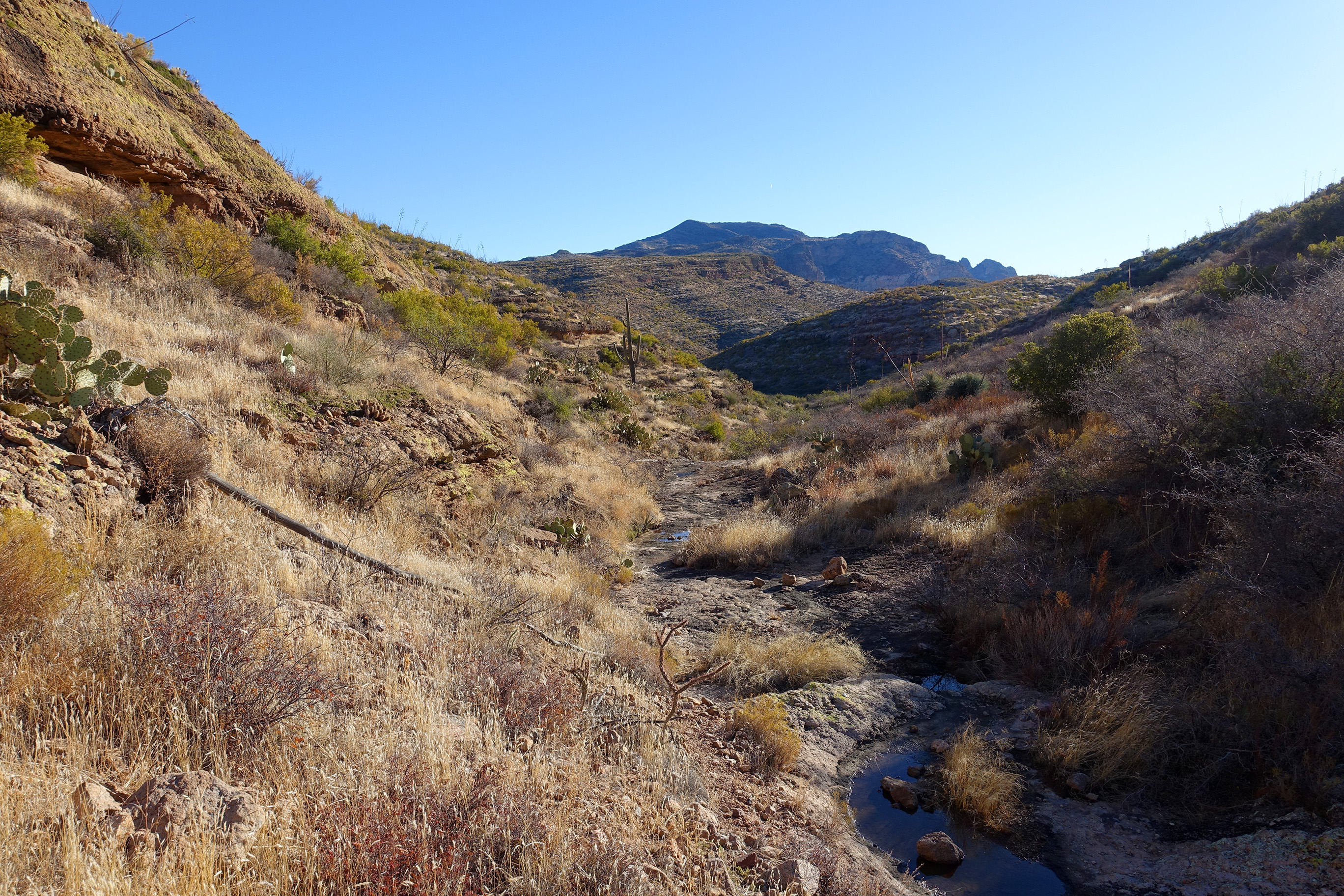 Typical stickery vegetation in these parts…makes cross-country travel a bit more challenging…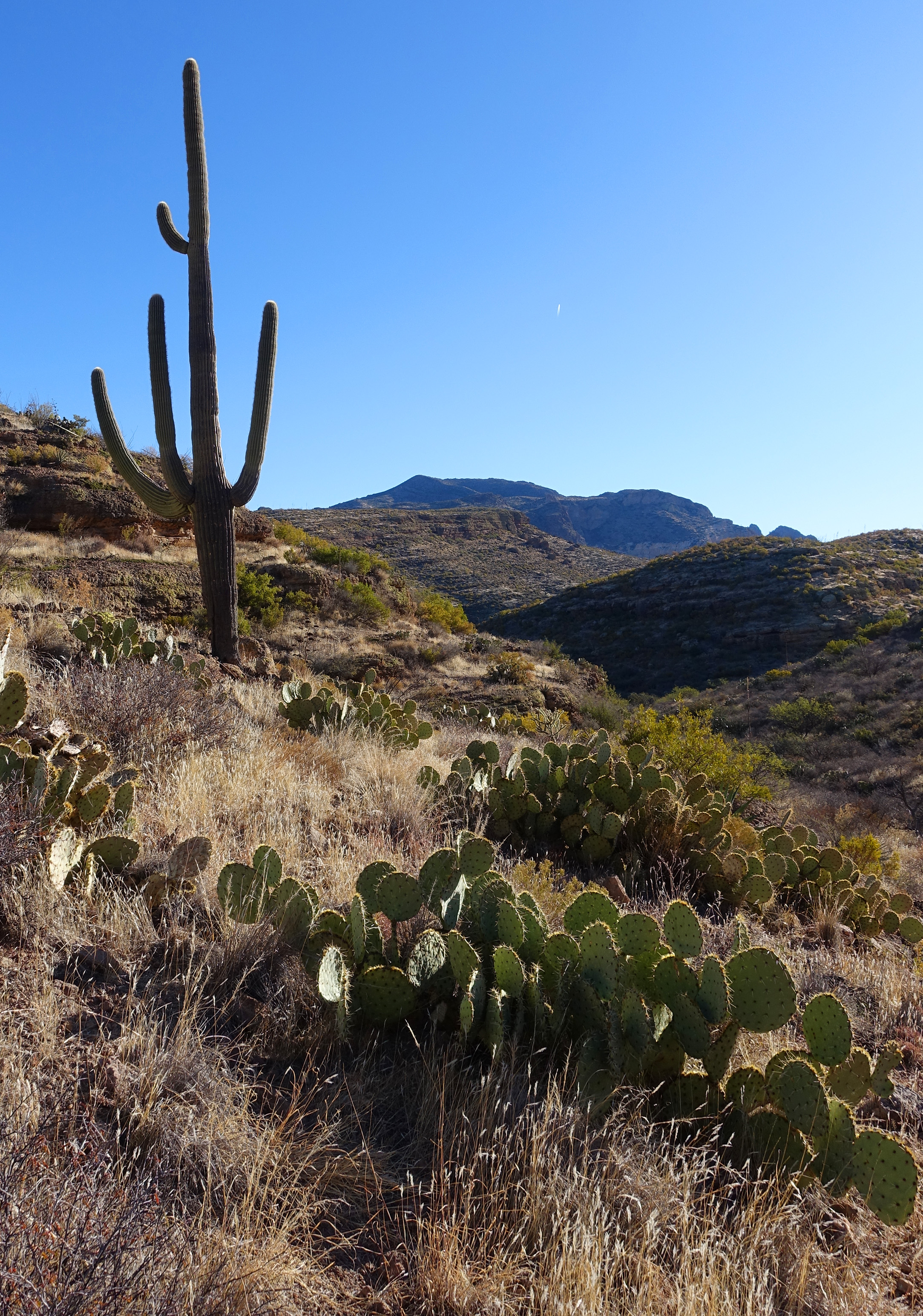 Soon the drainage deepens…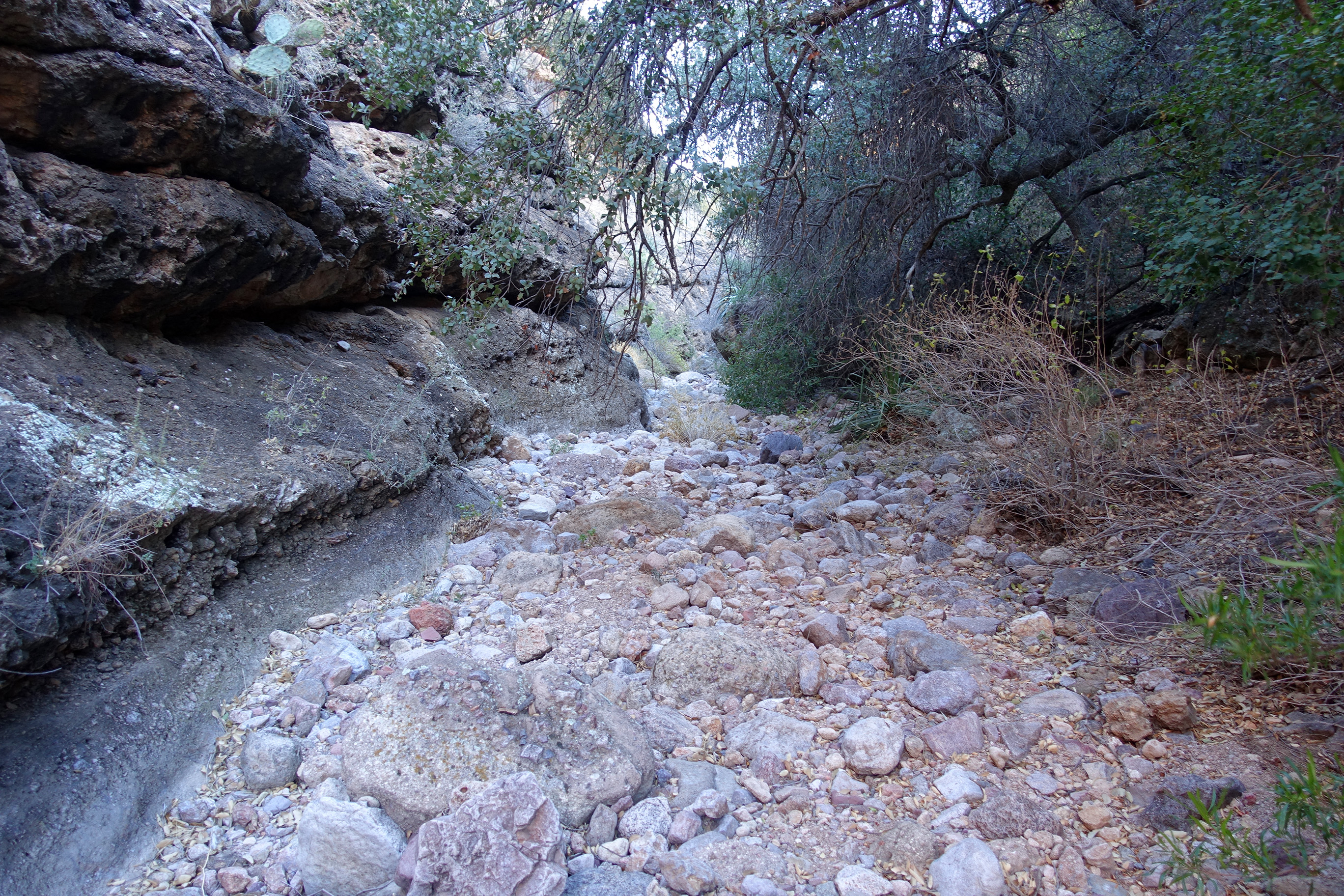 …then turns into a boulder maze of tunnels and down-climbs…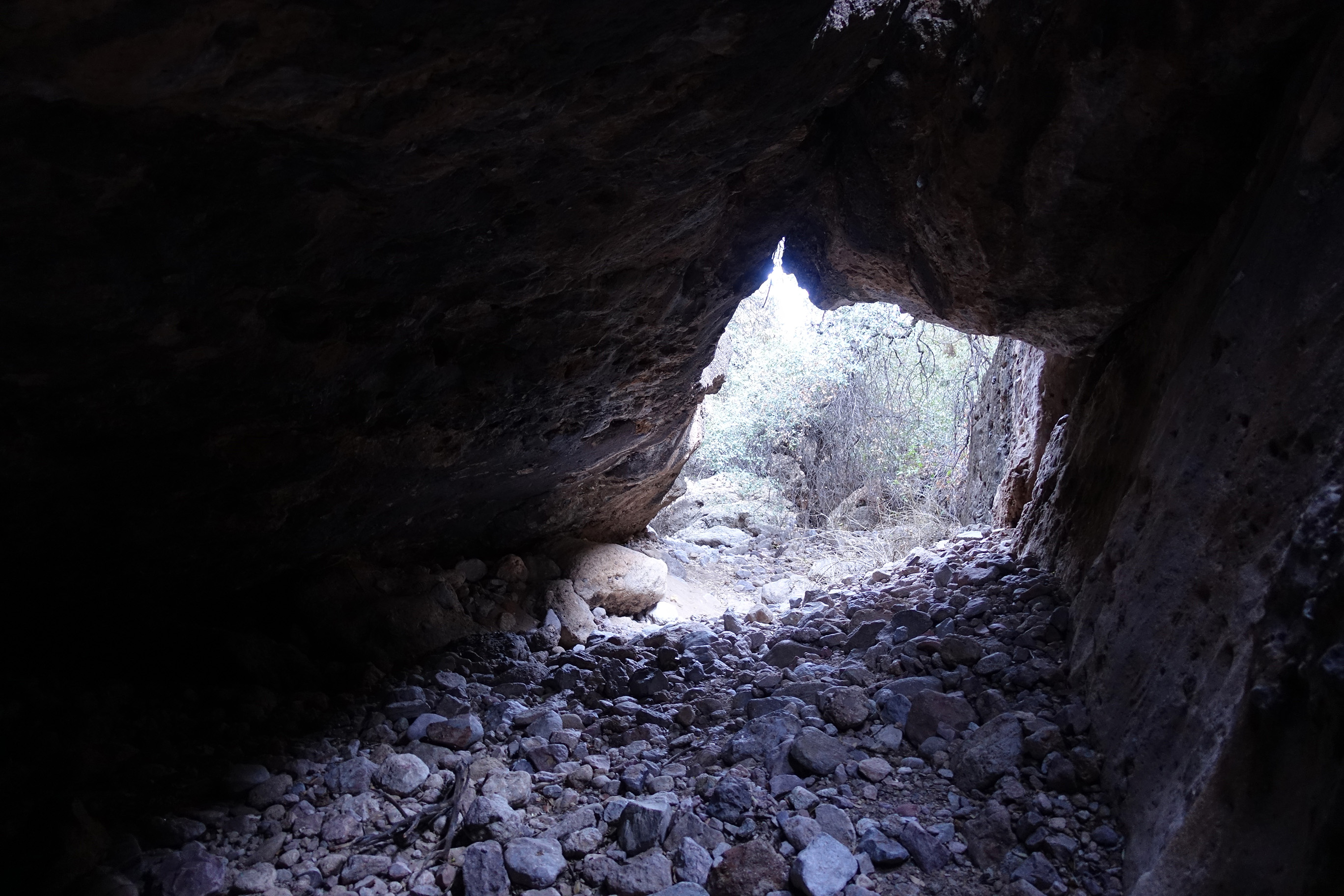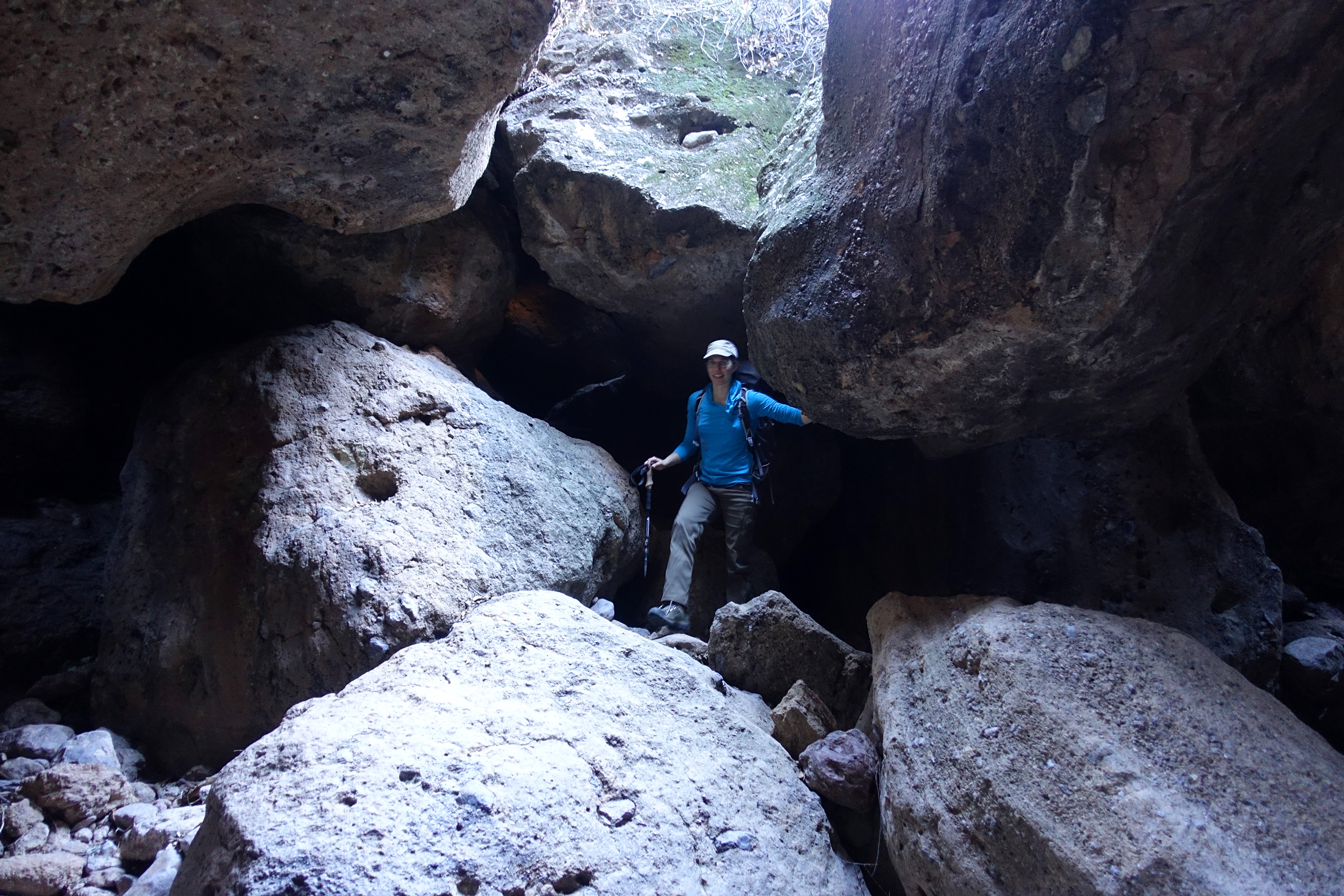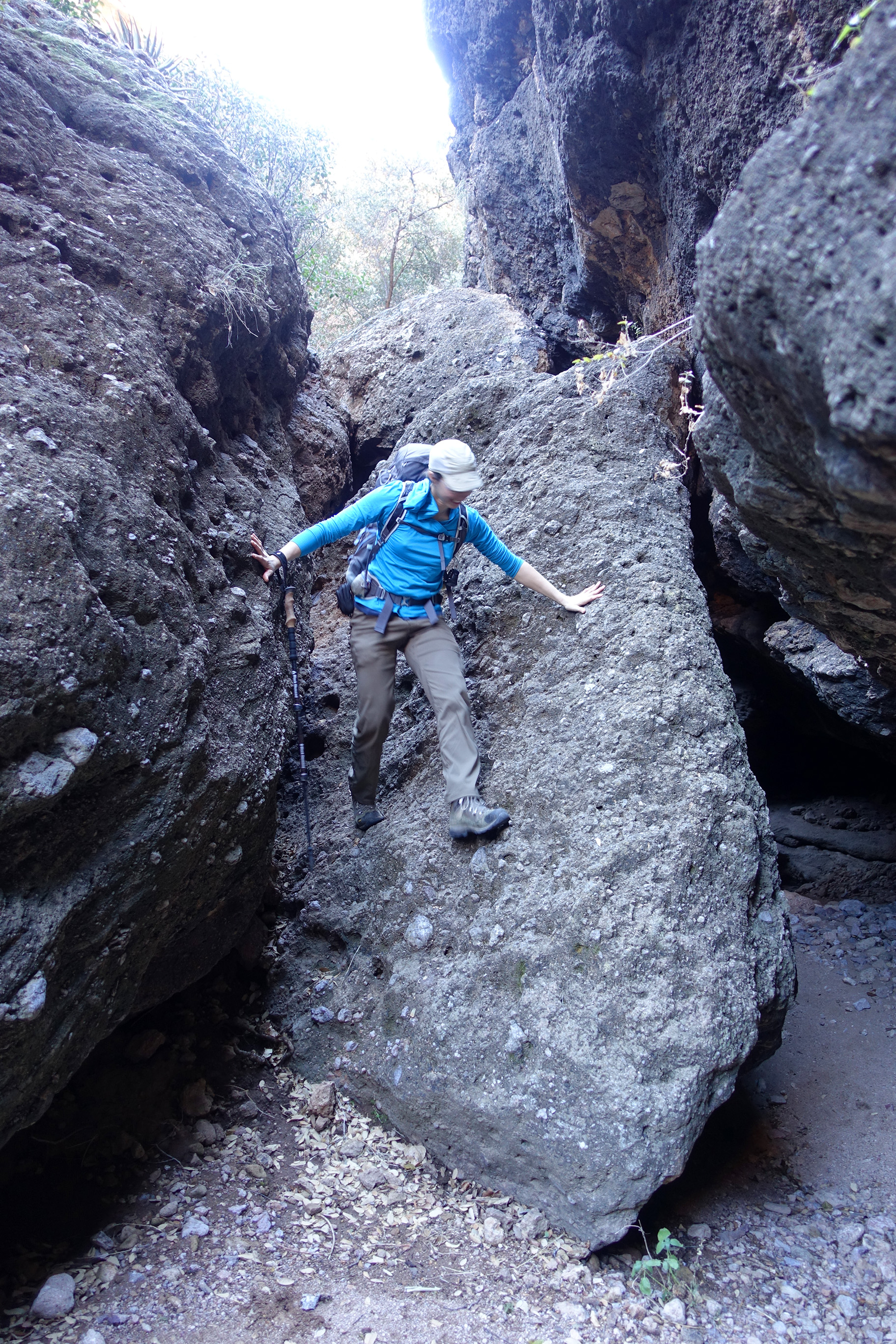 Dried up pot-holes…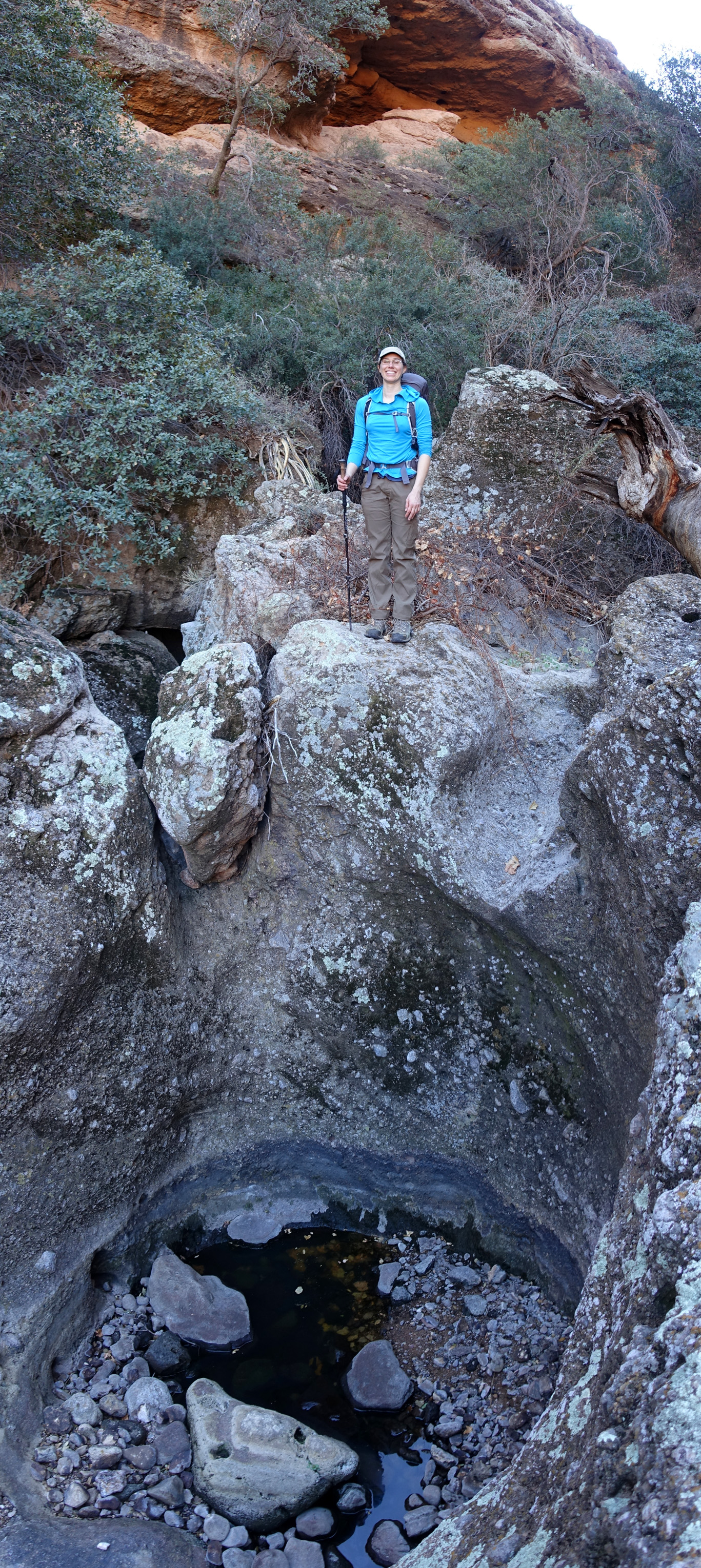 …to the only rap in this canyon, a fun dry 130′ drop.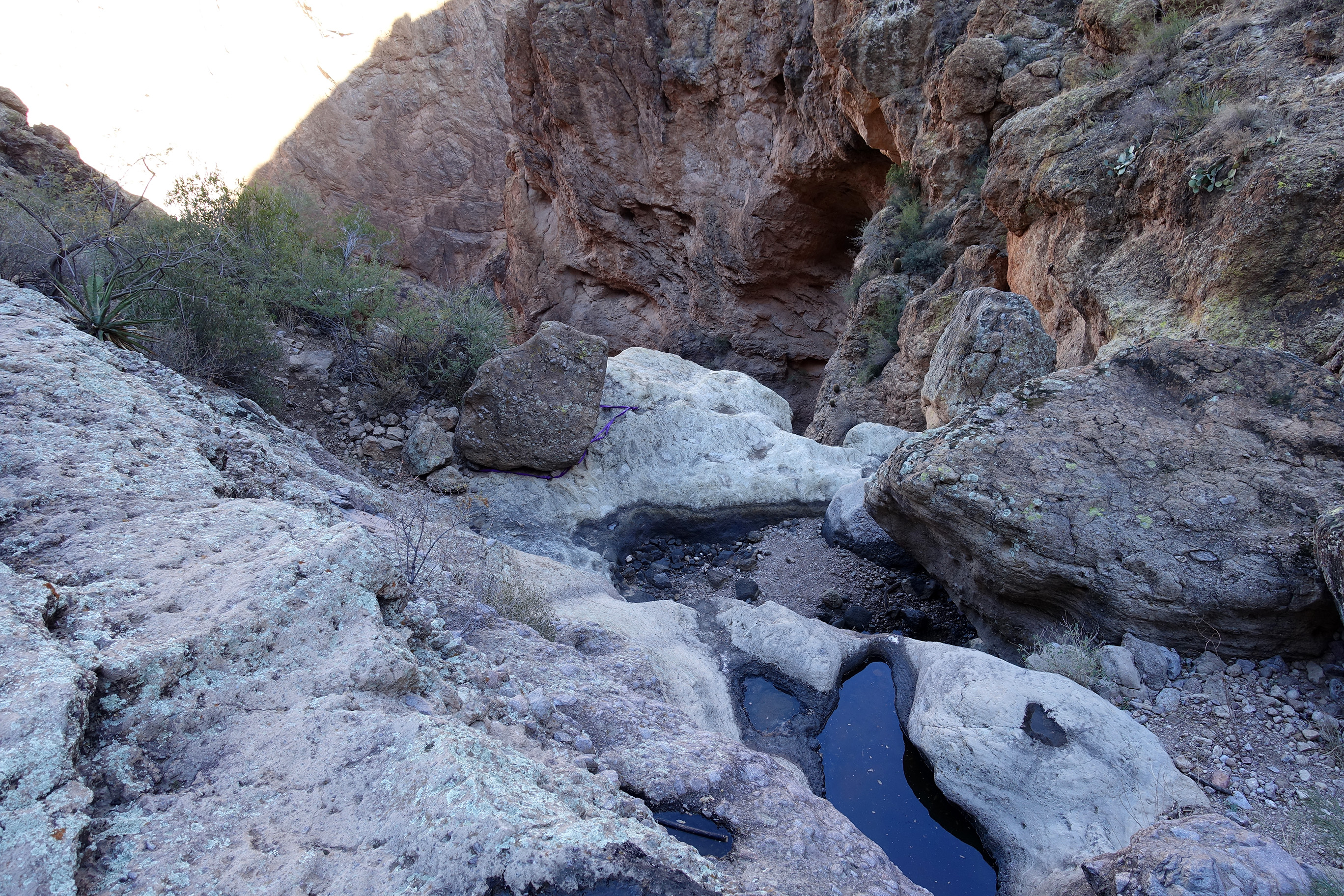 Fairly new anchor in excellent condition. We redirected it to where we wanted to drop…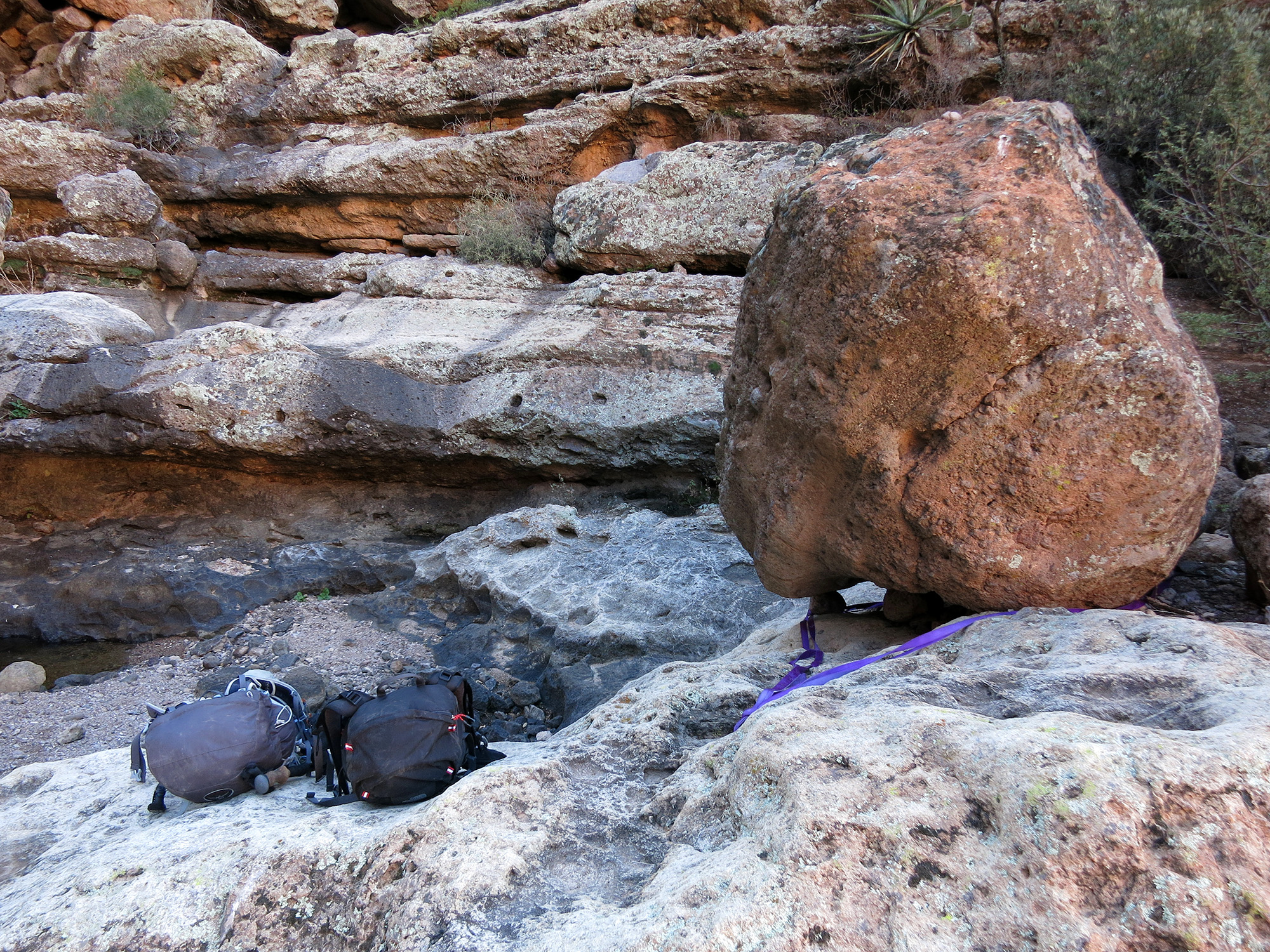 Fun drop, once over this lip it was free hanging for about 50'…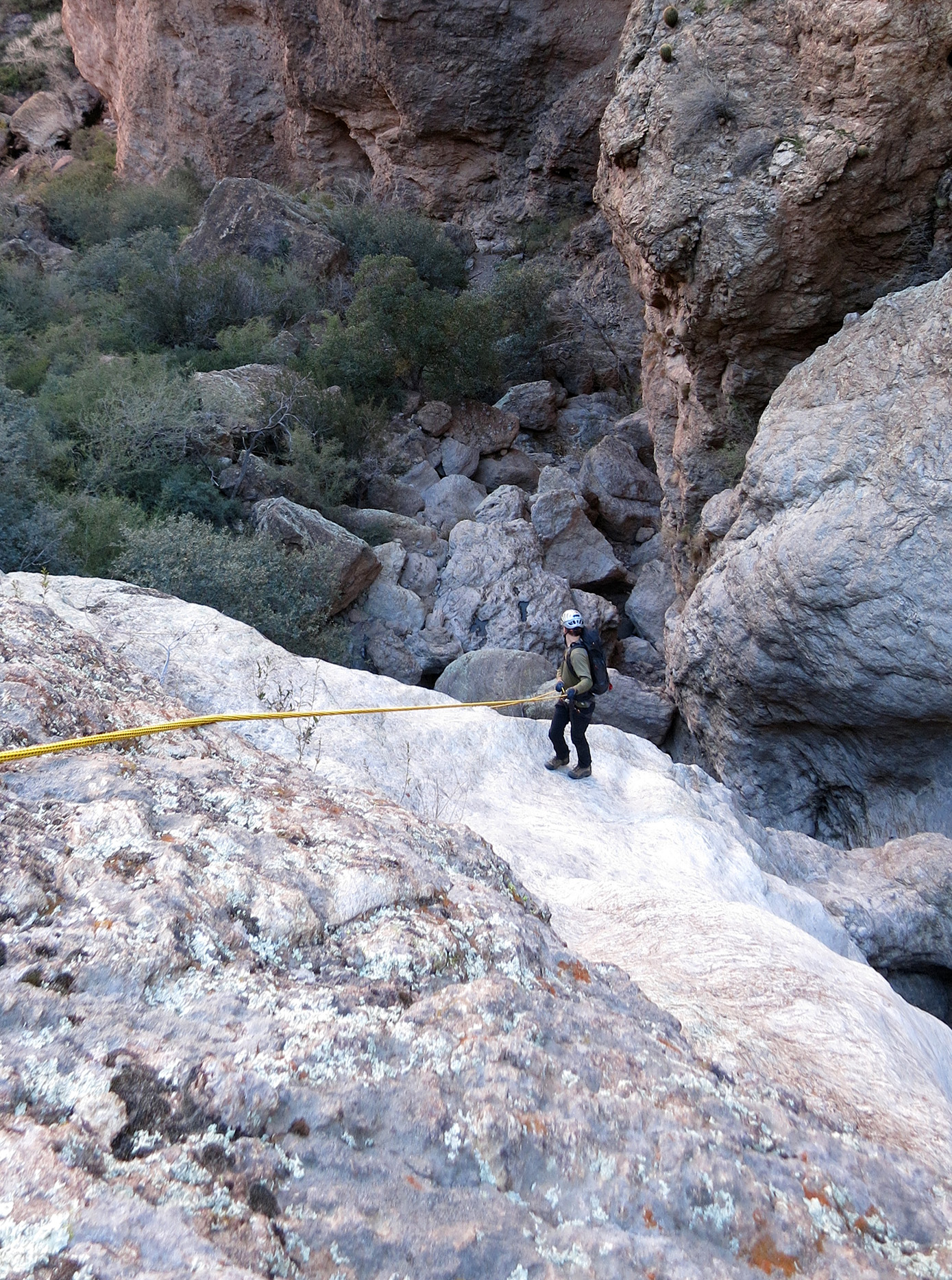 Deb nearing the lip…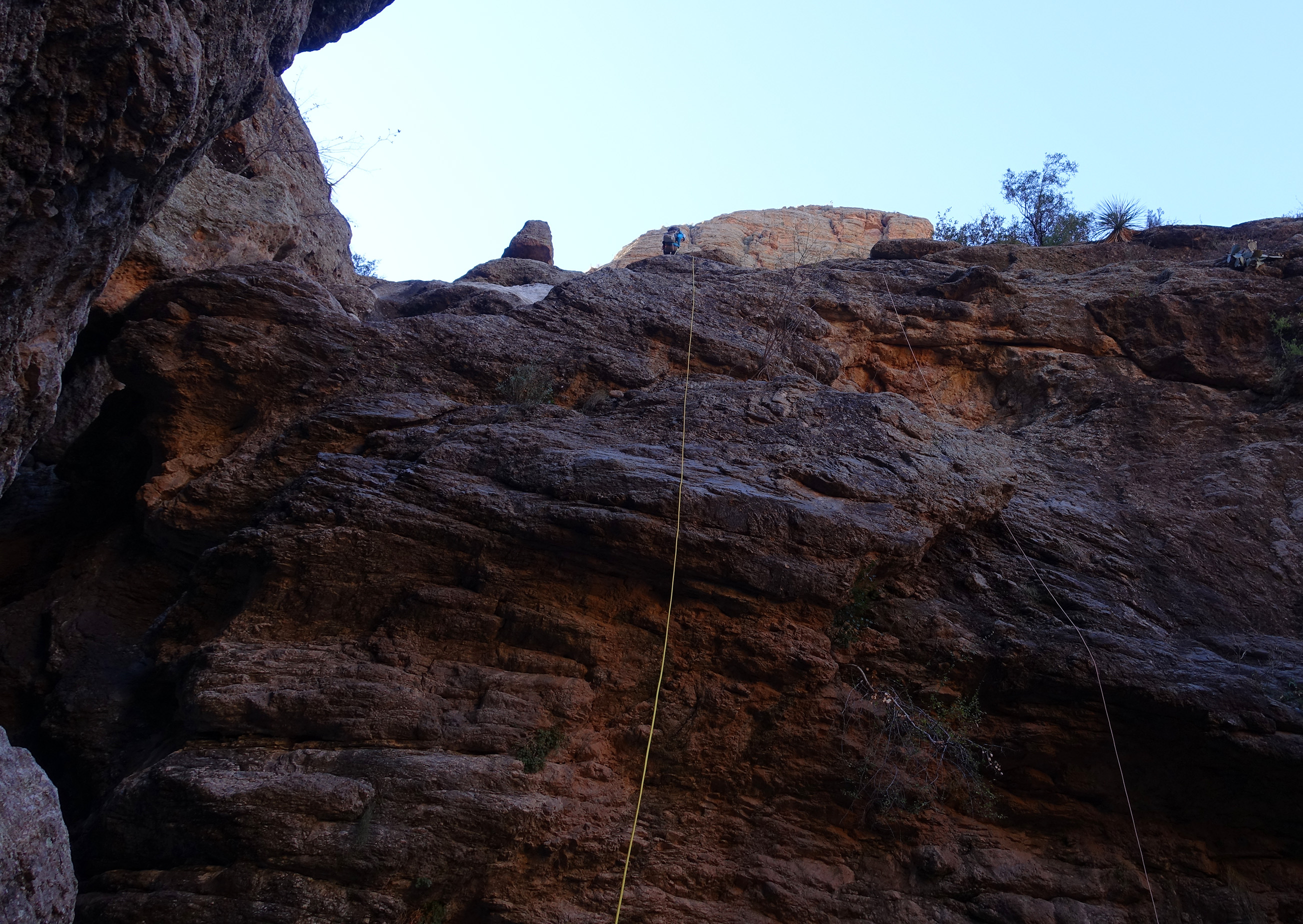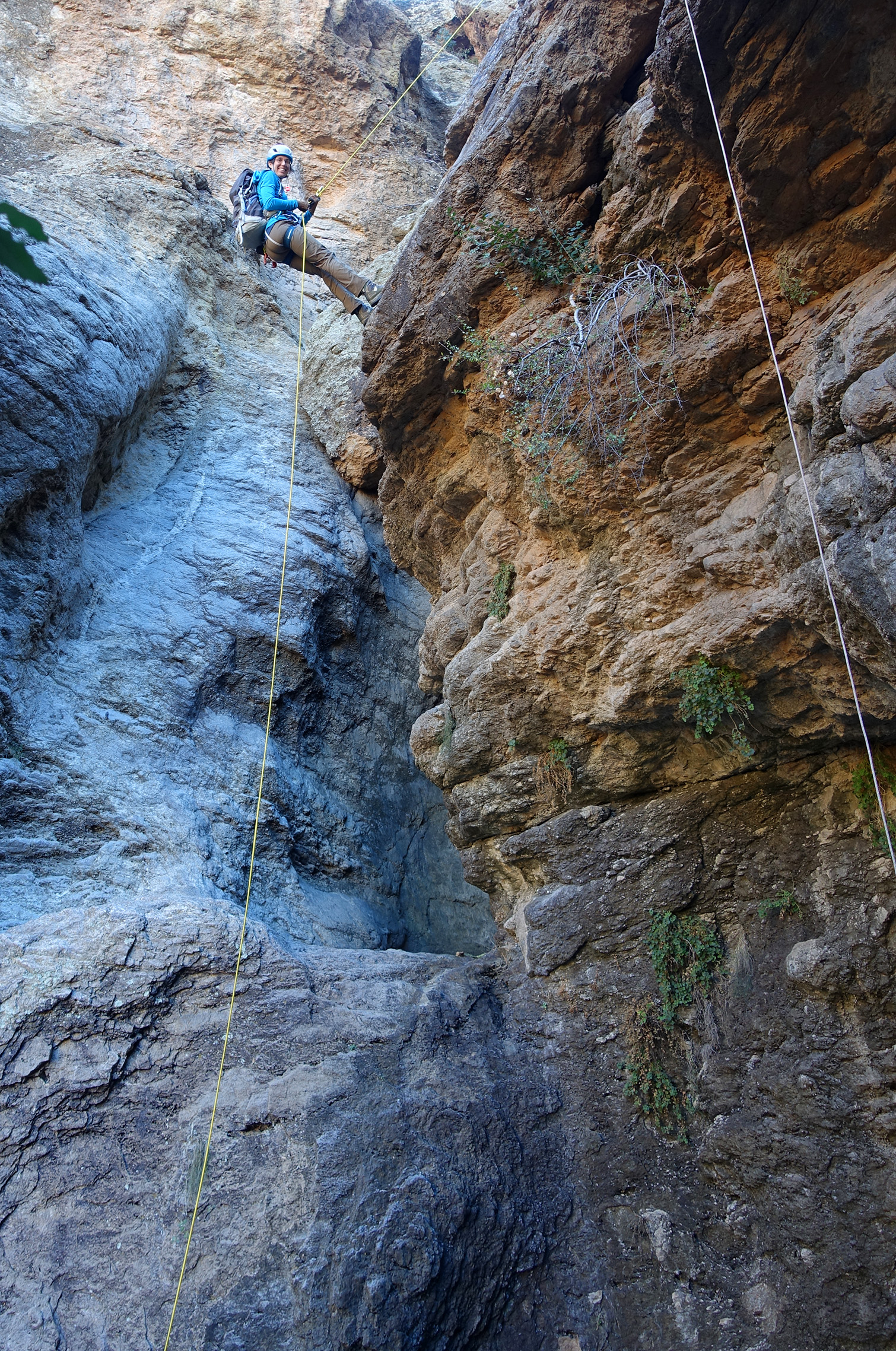 The occasional down-climb…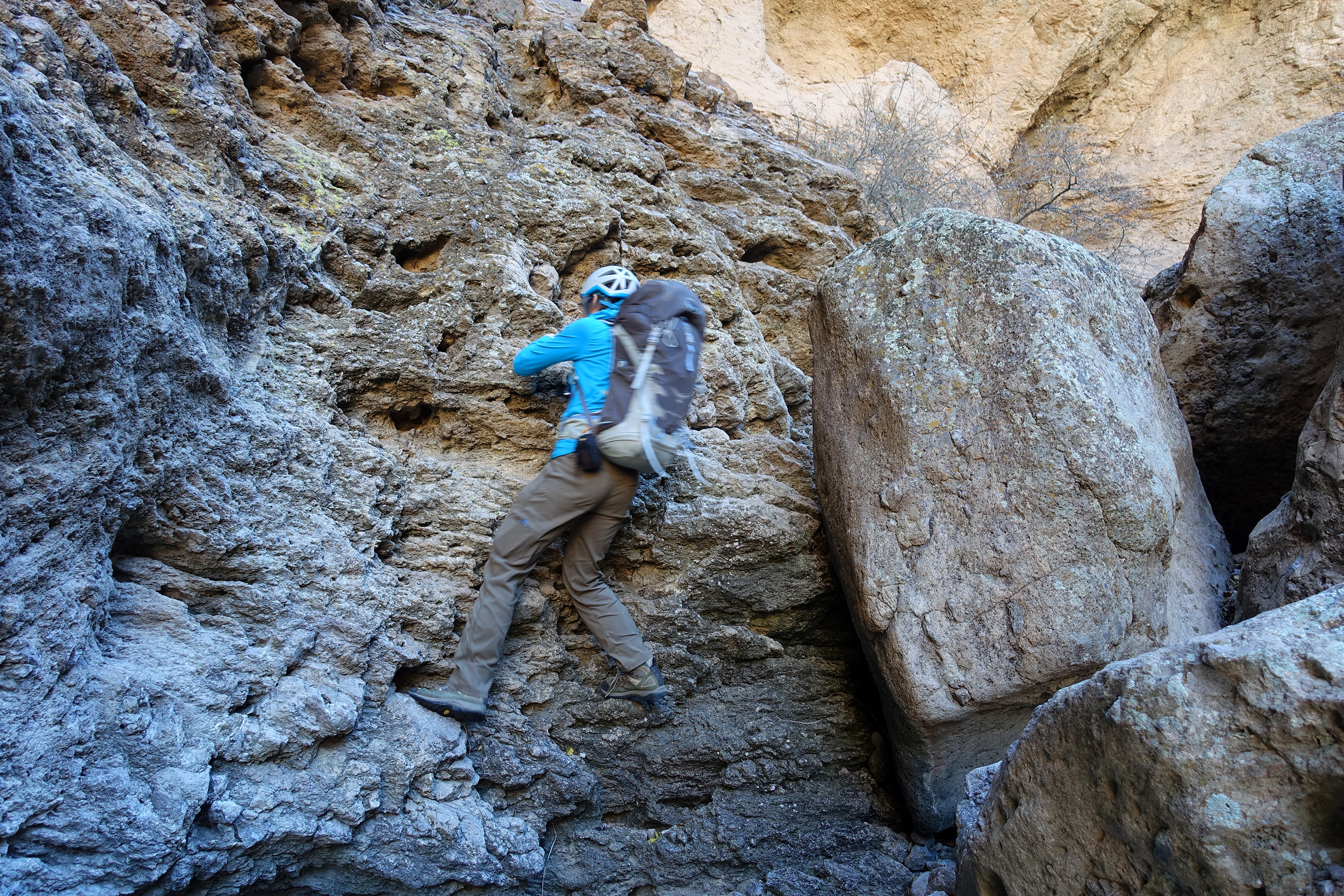 Nearing the bridge where our shuttle is parked…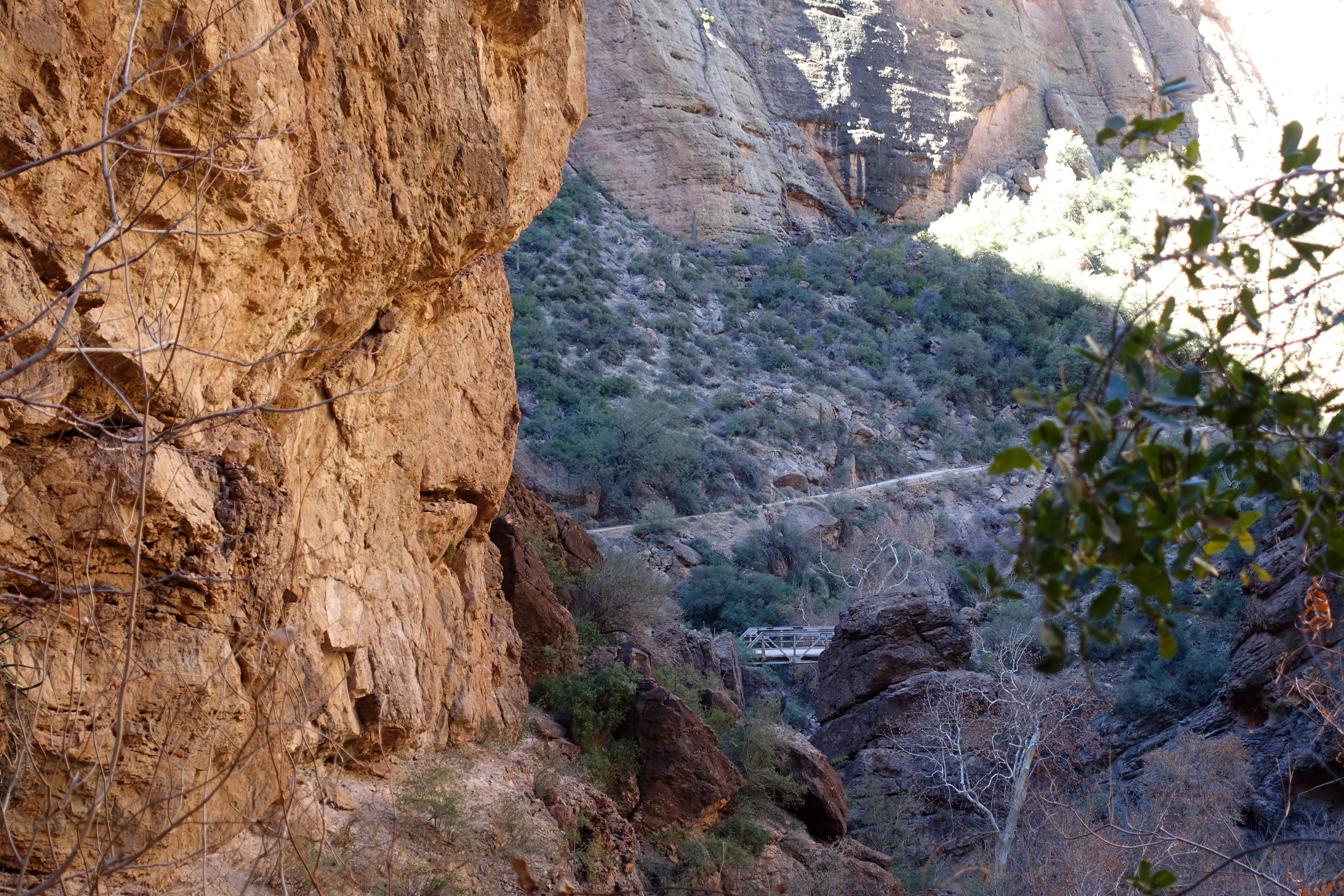 The confluence of Fish Creek Canyon and Minnow Canyon…