Had three days to play this past weekend…so we decided to do the Fisher Chimneys route on Mount Shuksan, although the weather had different plans for us. With a weather system coming Sunday, we changed our plans for a two day trip up Mount Daniel, in the Alpine Lakes Wilderness.
What a cool area! Saturday we hiked in and set up camp at Peggy's Pond. Bugs were as bad as expected, but not as bad as I've seen them. Sunday am started out at 6:00am and hit the true summit at 9:00am. The route was snow free and very easy to follow. It's a pretty good huff right out of camp to the base of the false summit, then a steep loose traverse below the false summit, then a very pleasant hike along a long ridge to the base of the true summit…with a quick scramble up to tag the true summit. On the way back down the weather system started moving in, covering us in thick fog from time to time, adding to the dramatic views. Back down to camp at 11:30am, we packed up and were back at the truck by 3:00pm, and home by 9:30pm….which included a stop in Roslyn for a burger and beers at the Brick Saloon.
Great weekend with my love Deb, and good friends, Chris and JJ.
First open view from the road in….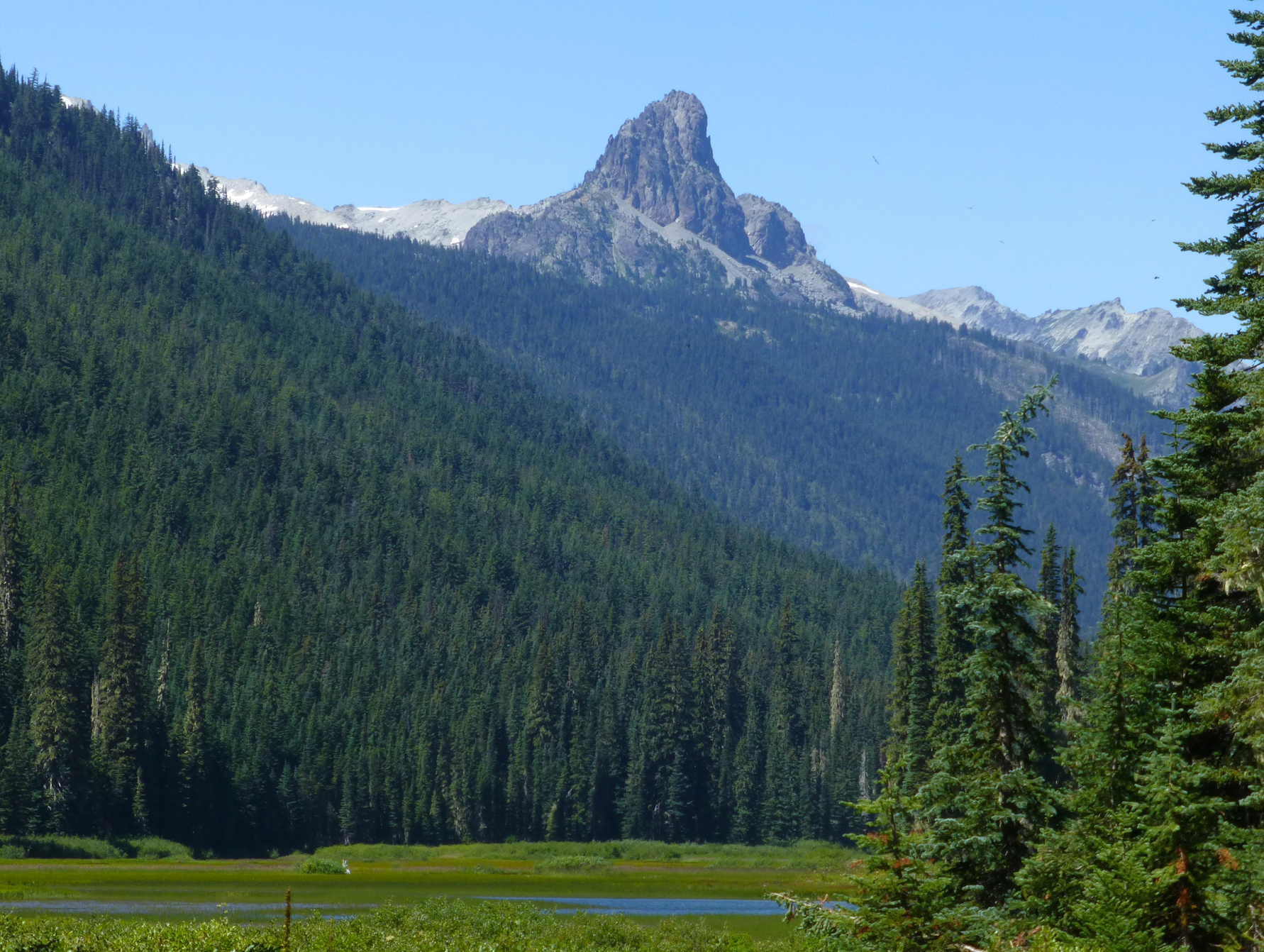 Paperwork…BAH!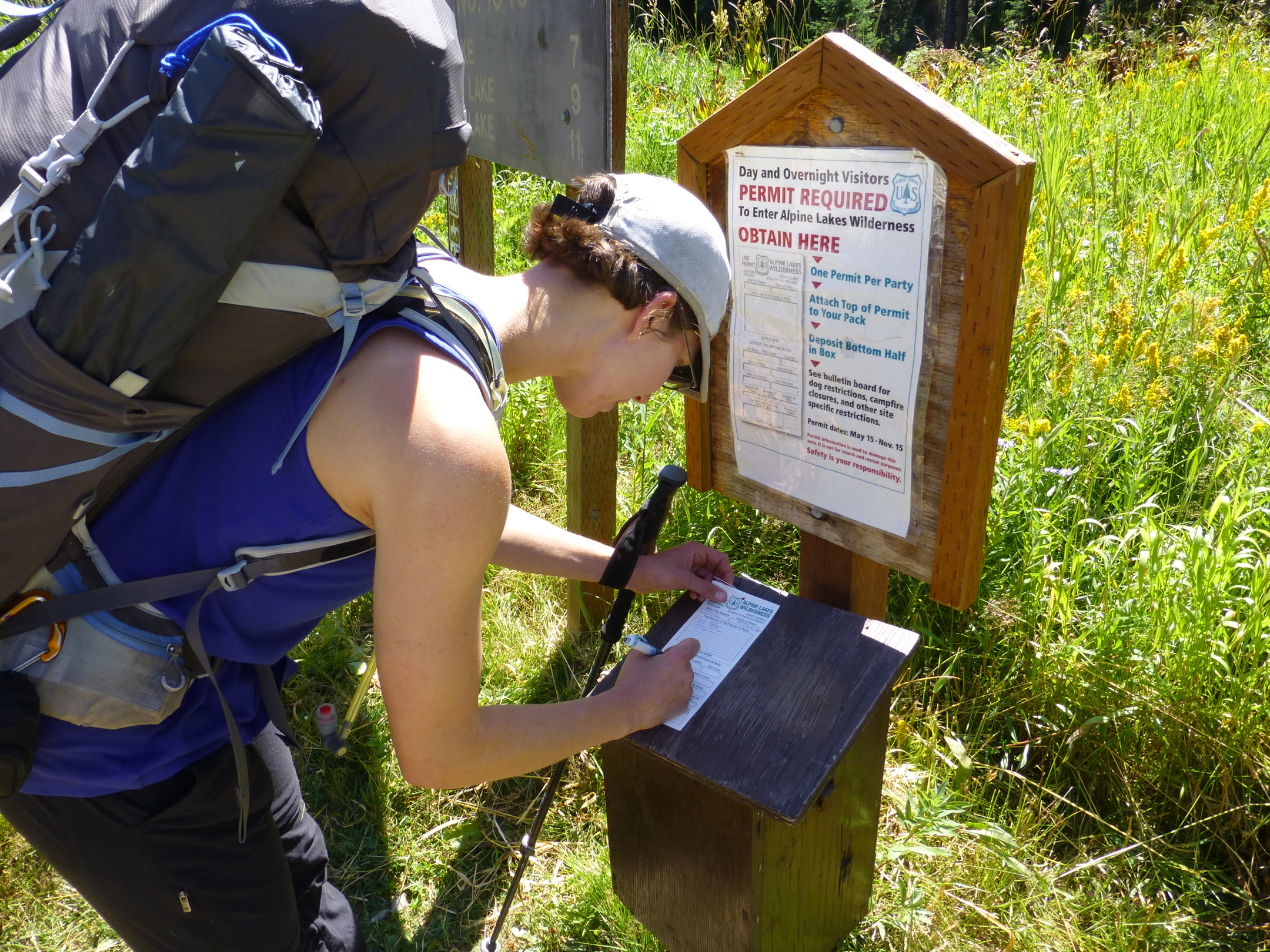 First open view along the trail in…Cathedral Rock…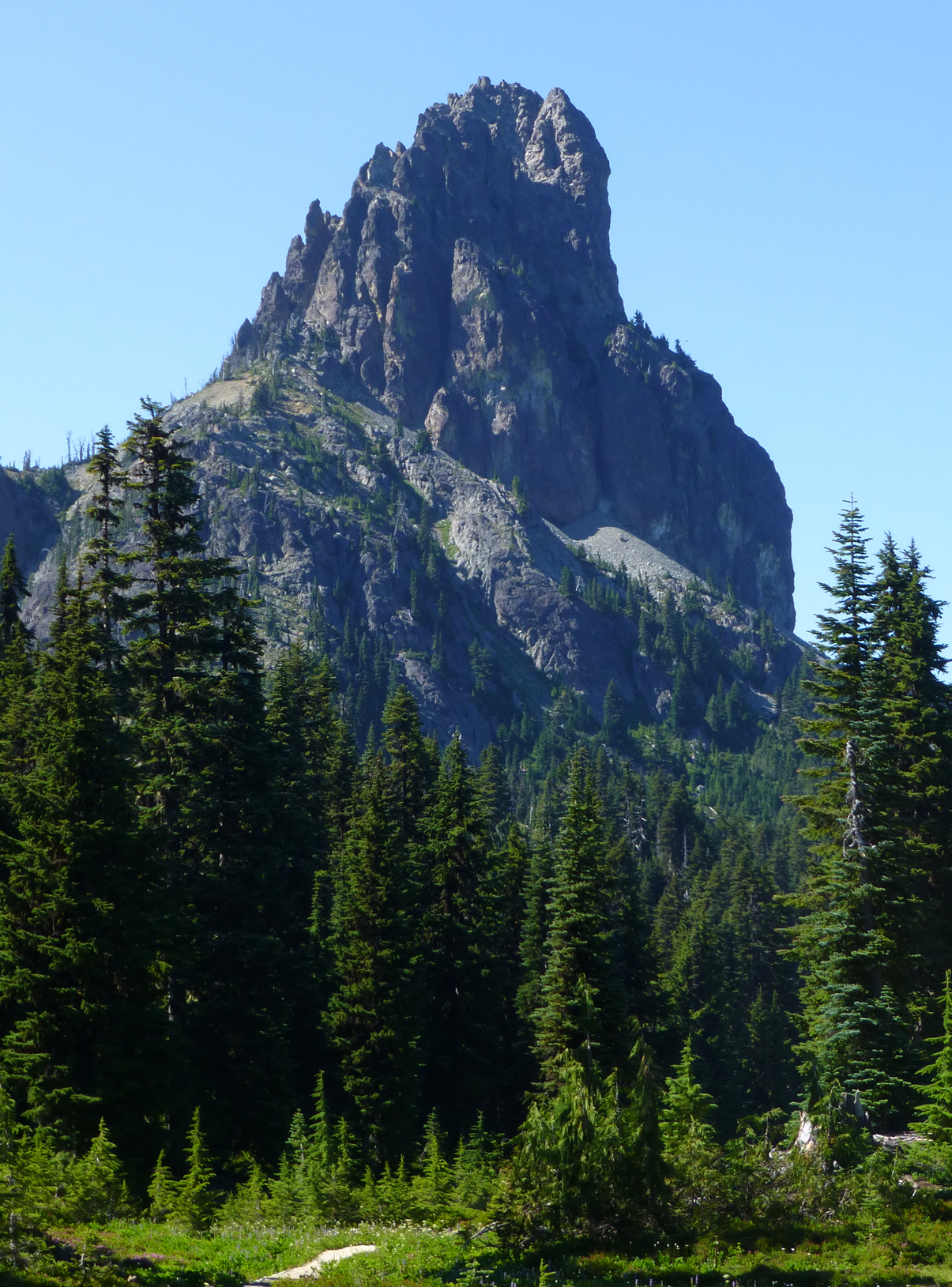 Arriving at Peggy's Pond…now we look for a good camp spot.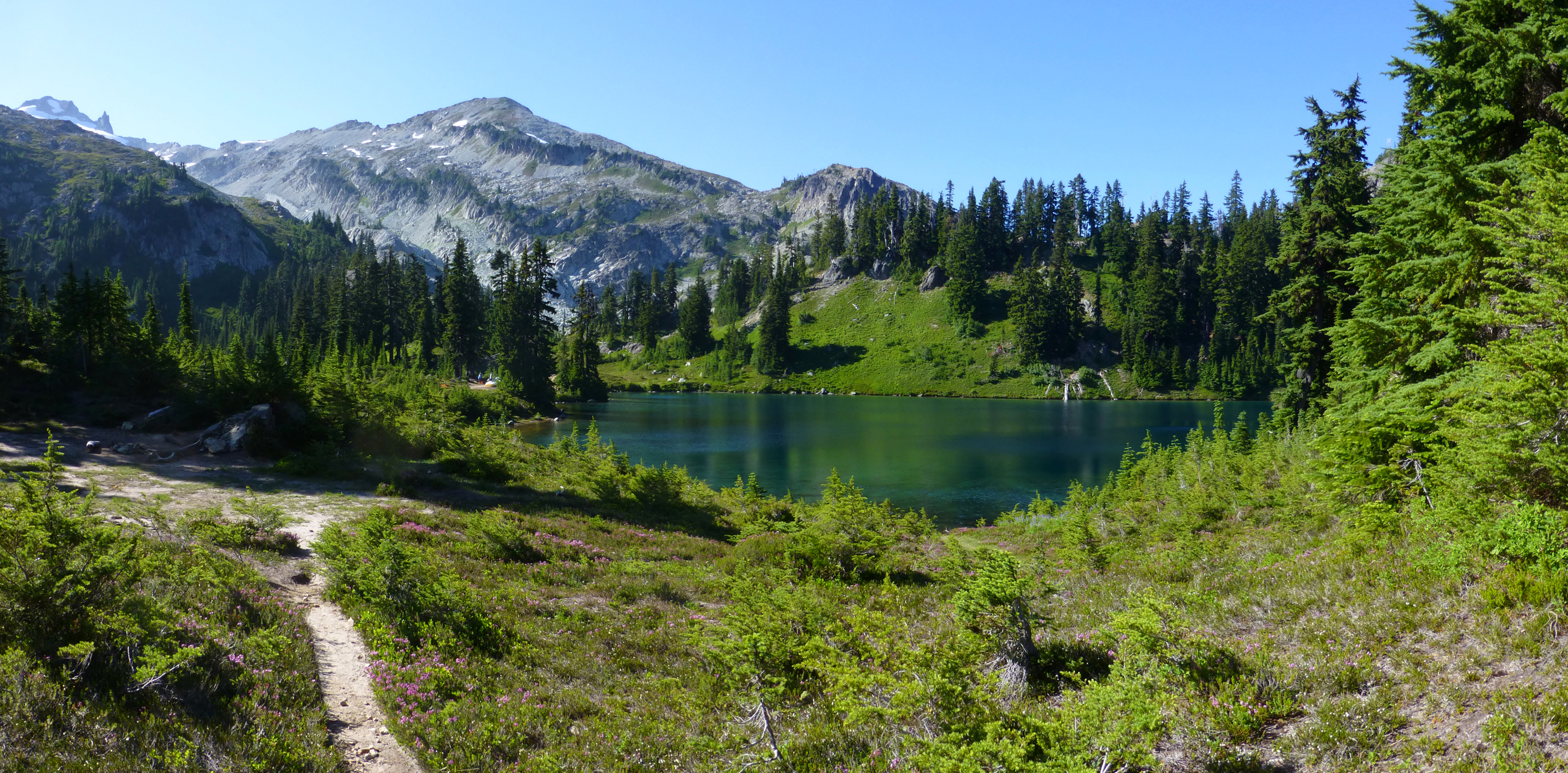 …found one, with a great view of Cathedral Rock…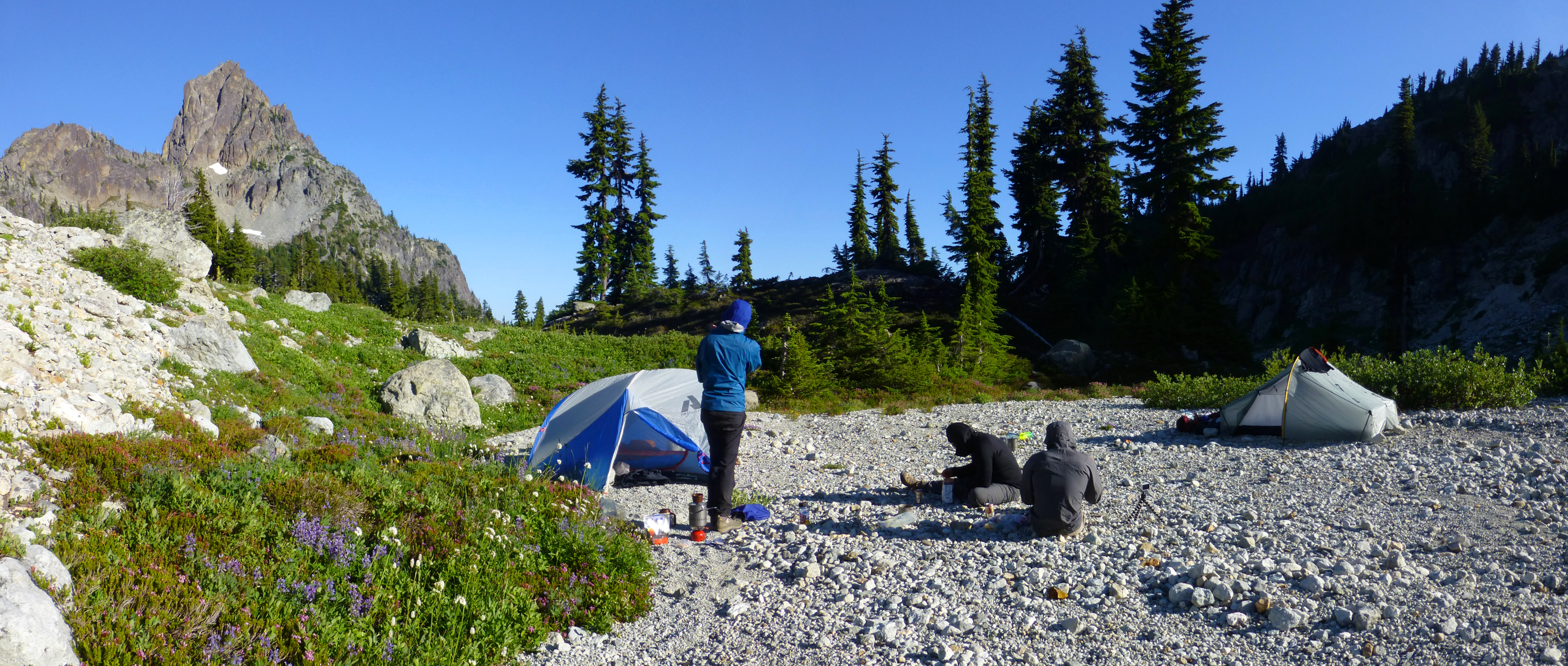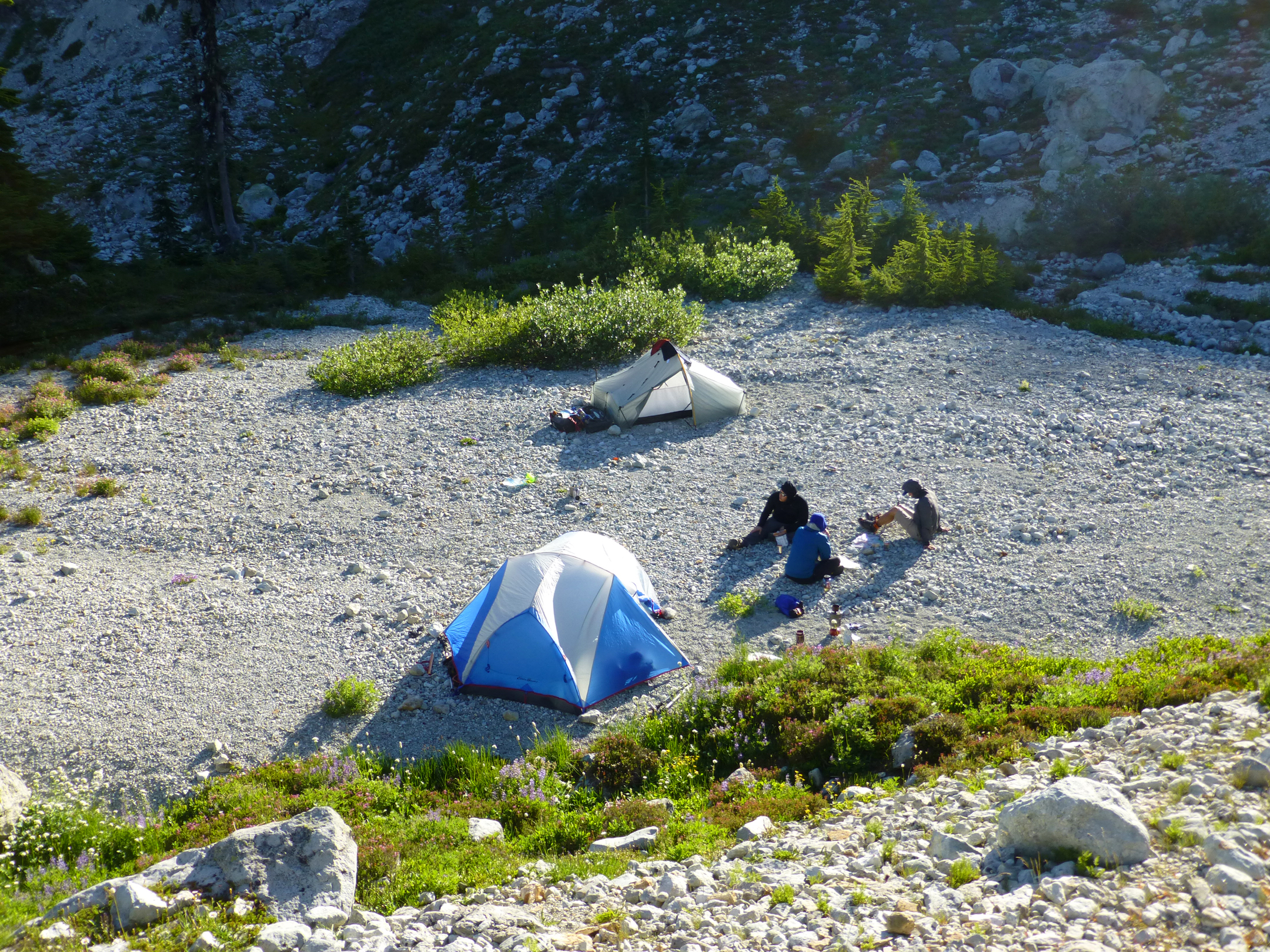 Wildflowers and Cathedral Rock…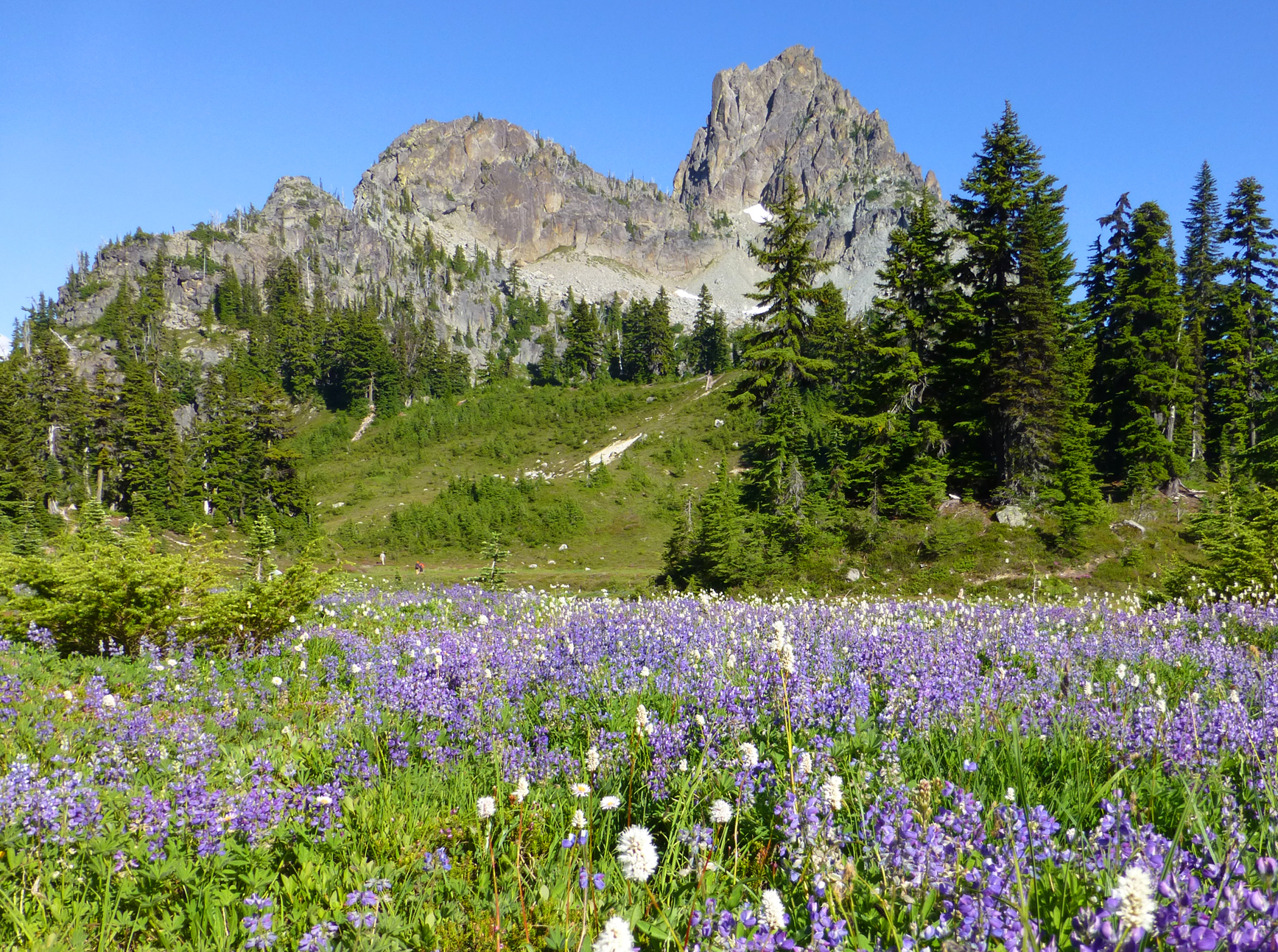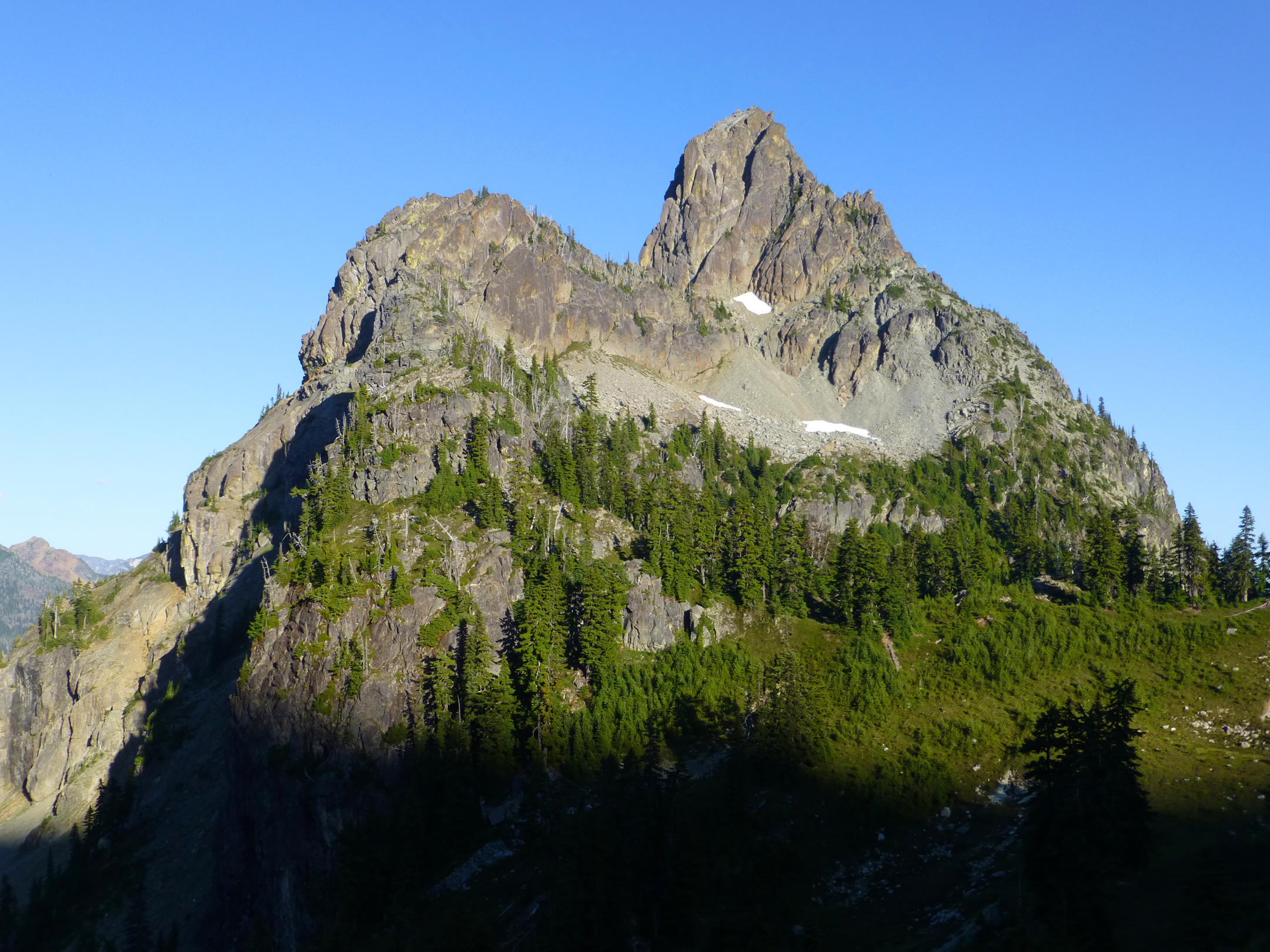 Ahhh…the thing that went bump in the night….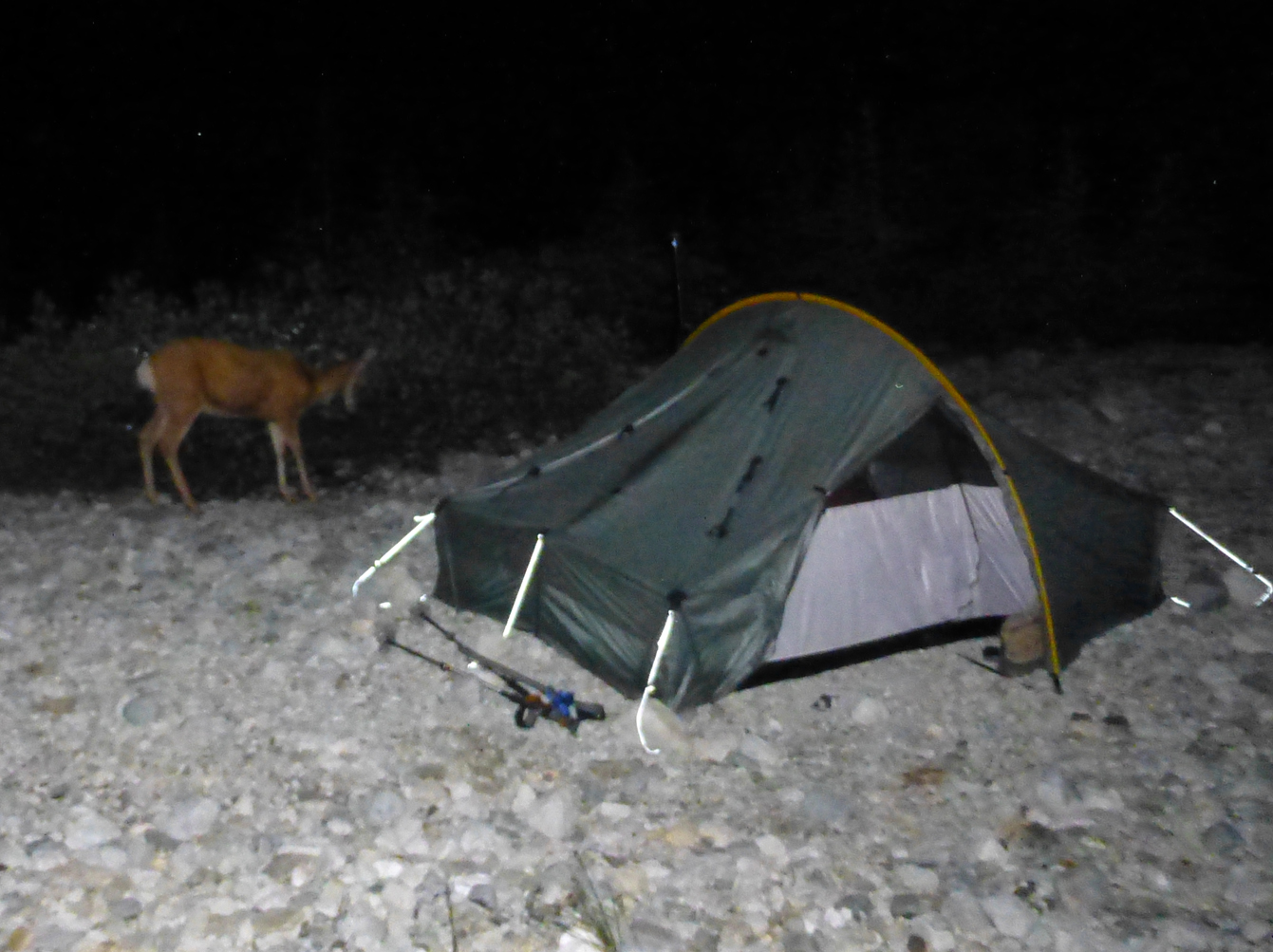 Sunrise the next morning…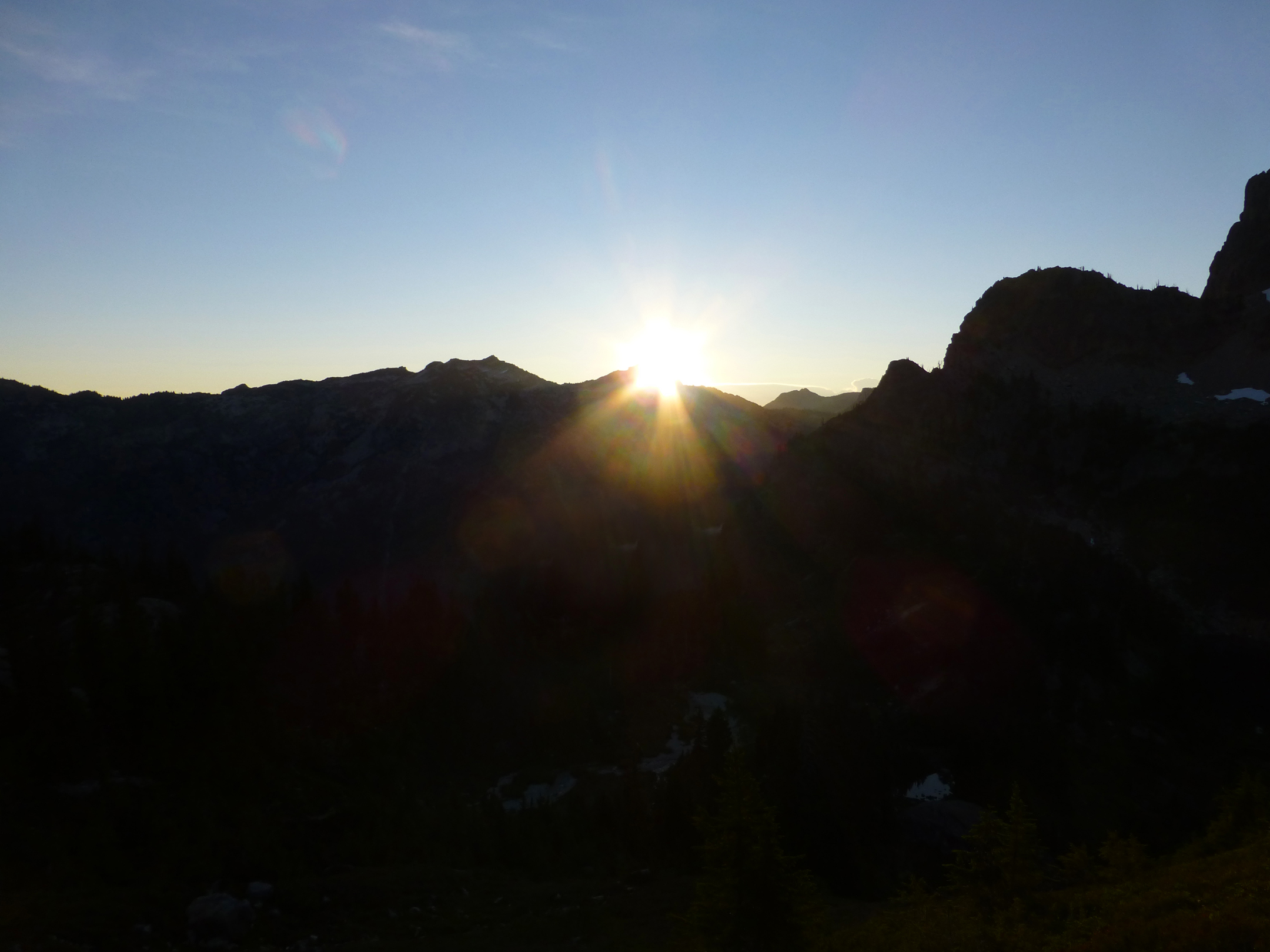 First sun on us as we are gaining the crest of the ridge….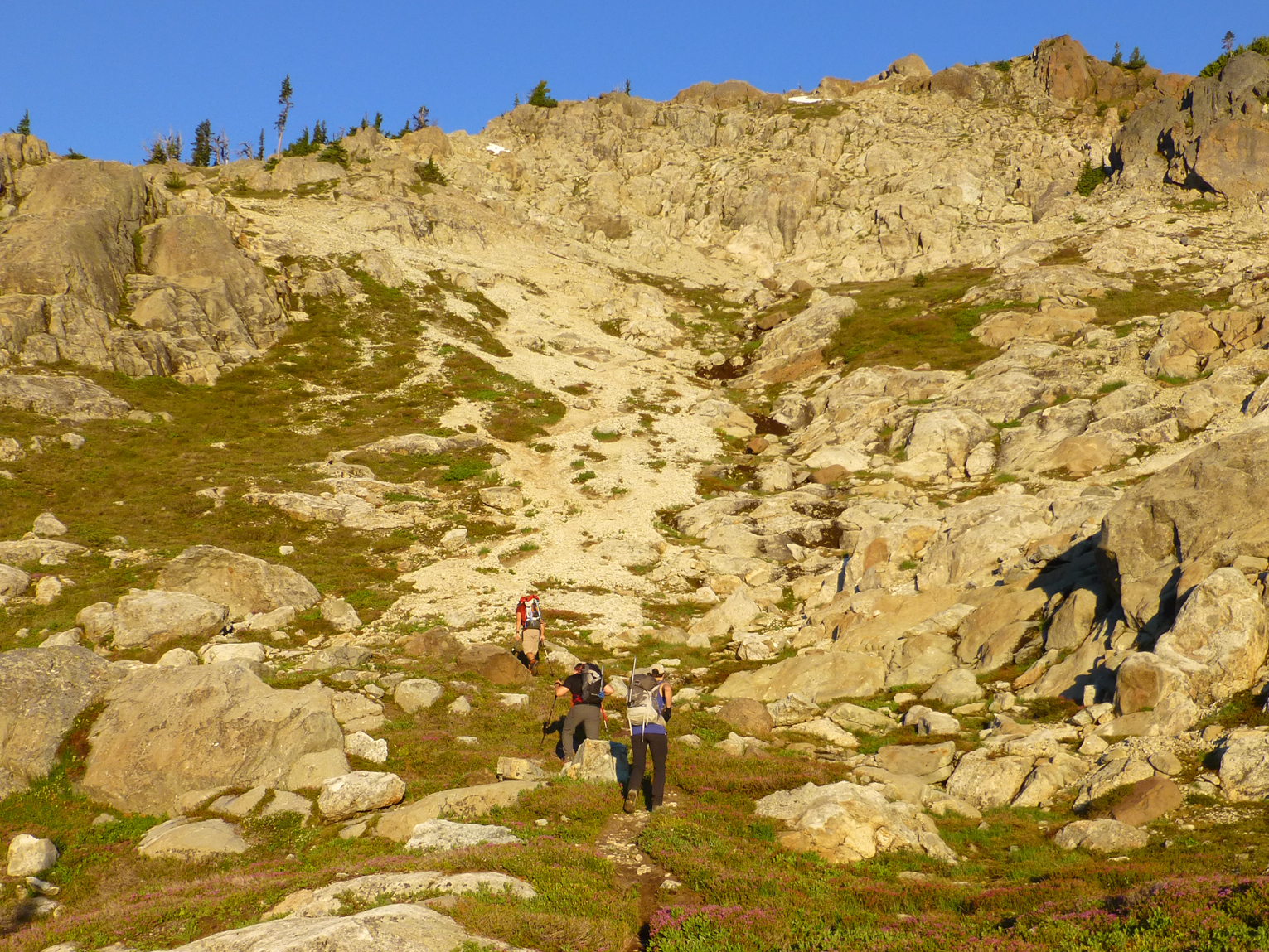 My proposed route up to The Citadel…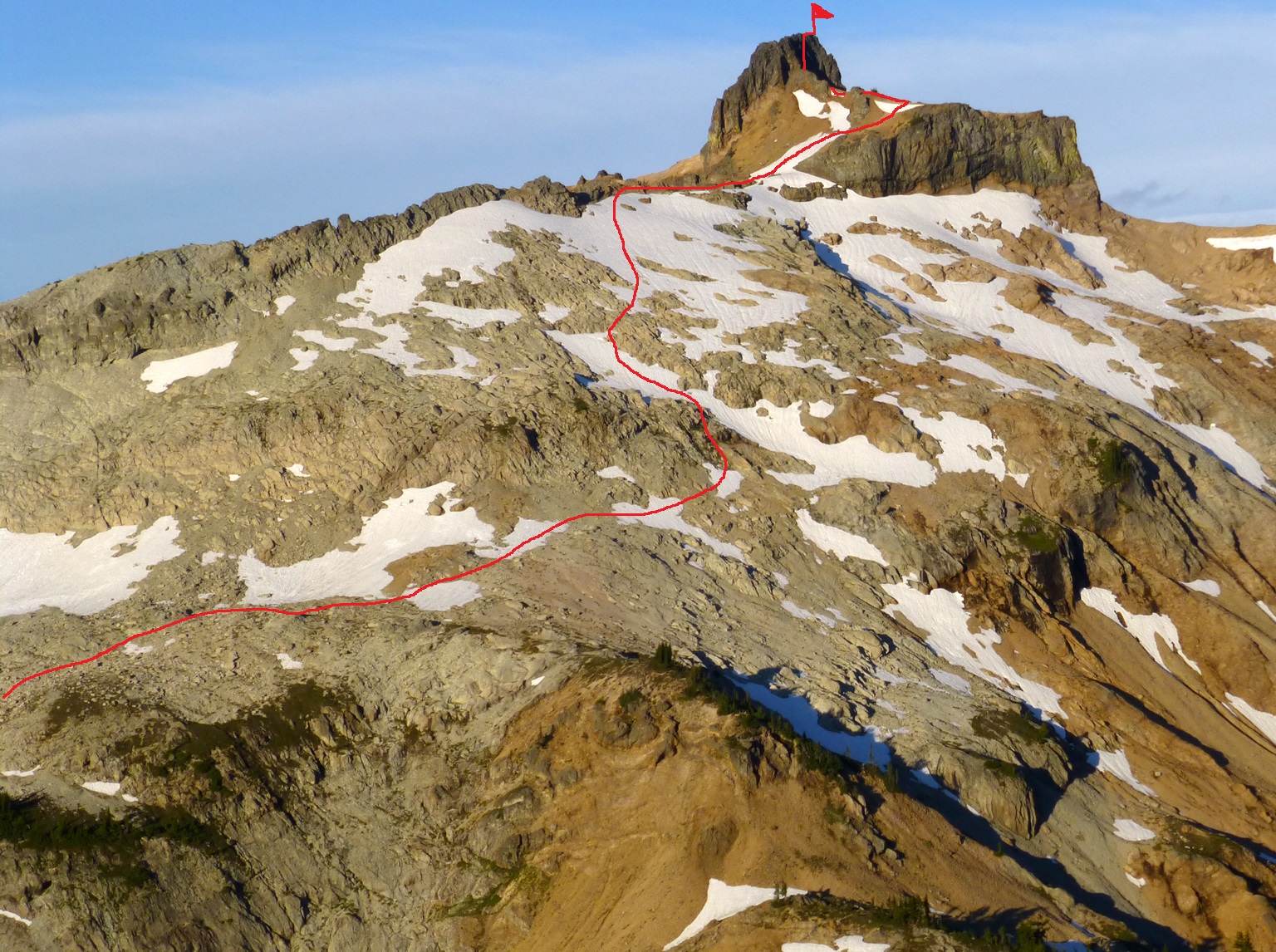 Chris's pose for most of the day….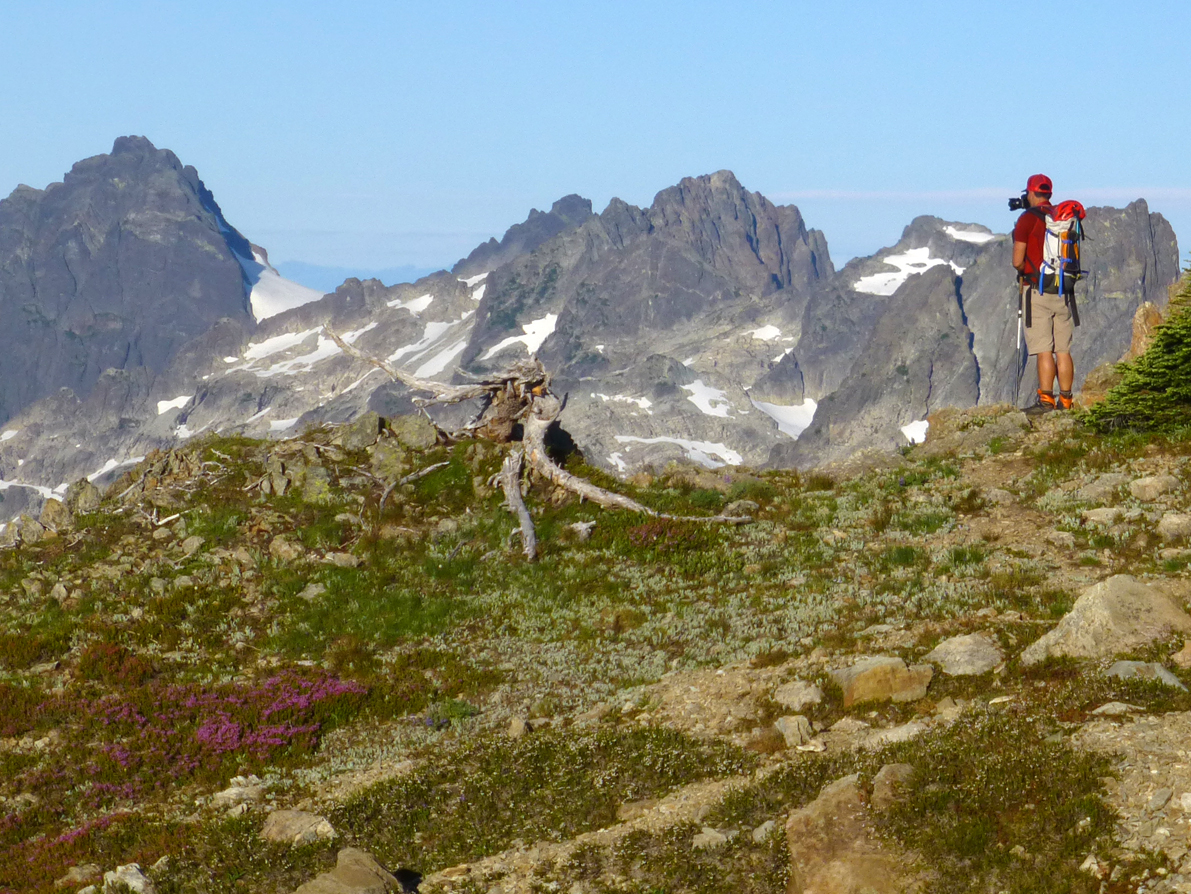 The Citadel, above Circle Lake…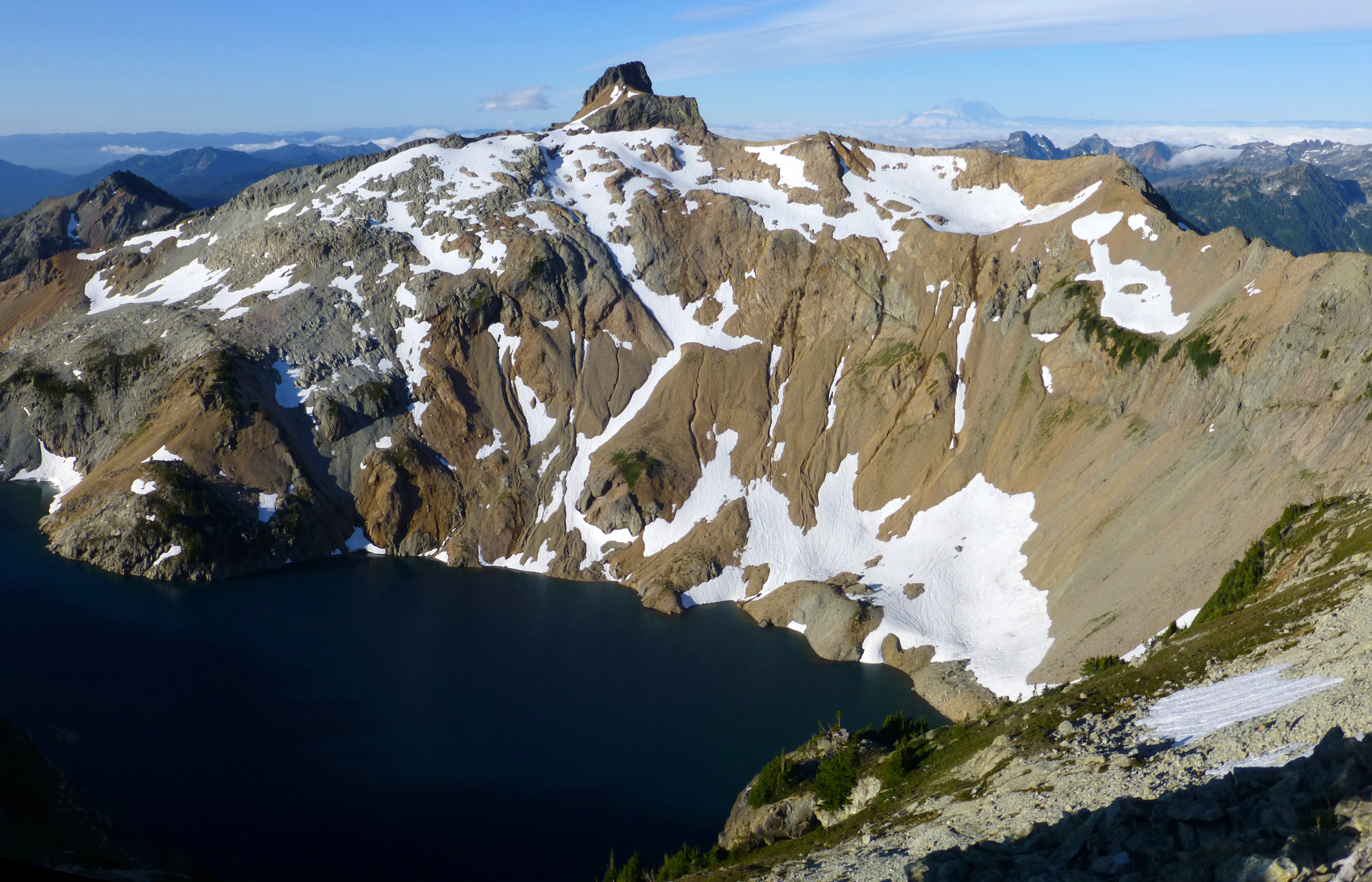 Staying on the crest of the ridge….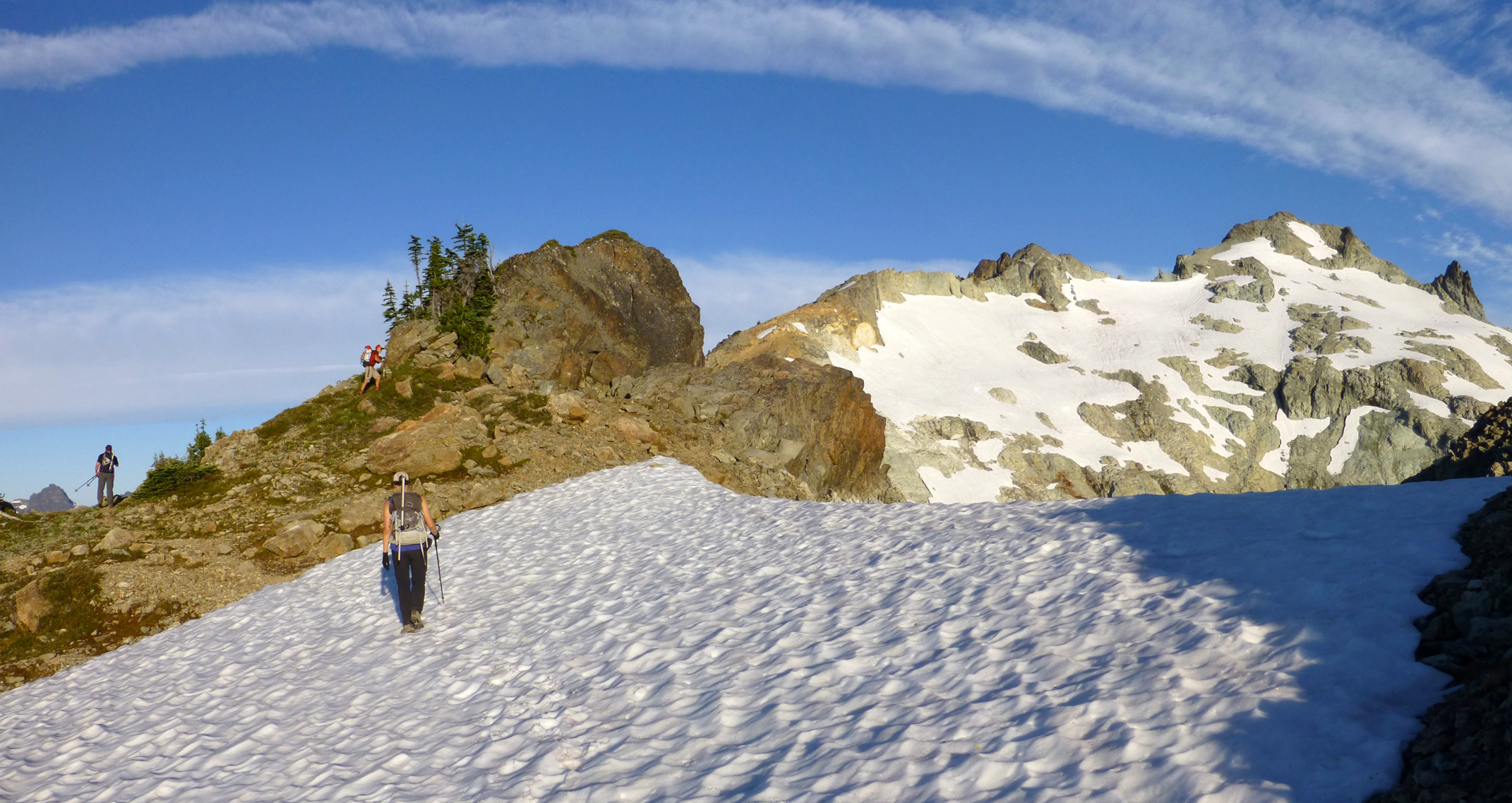 Fun shit….!!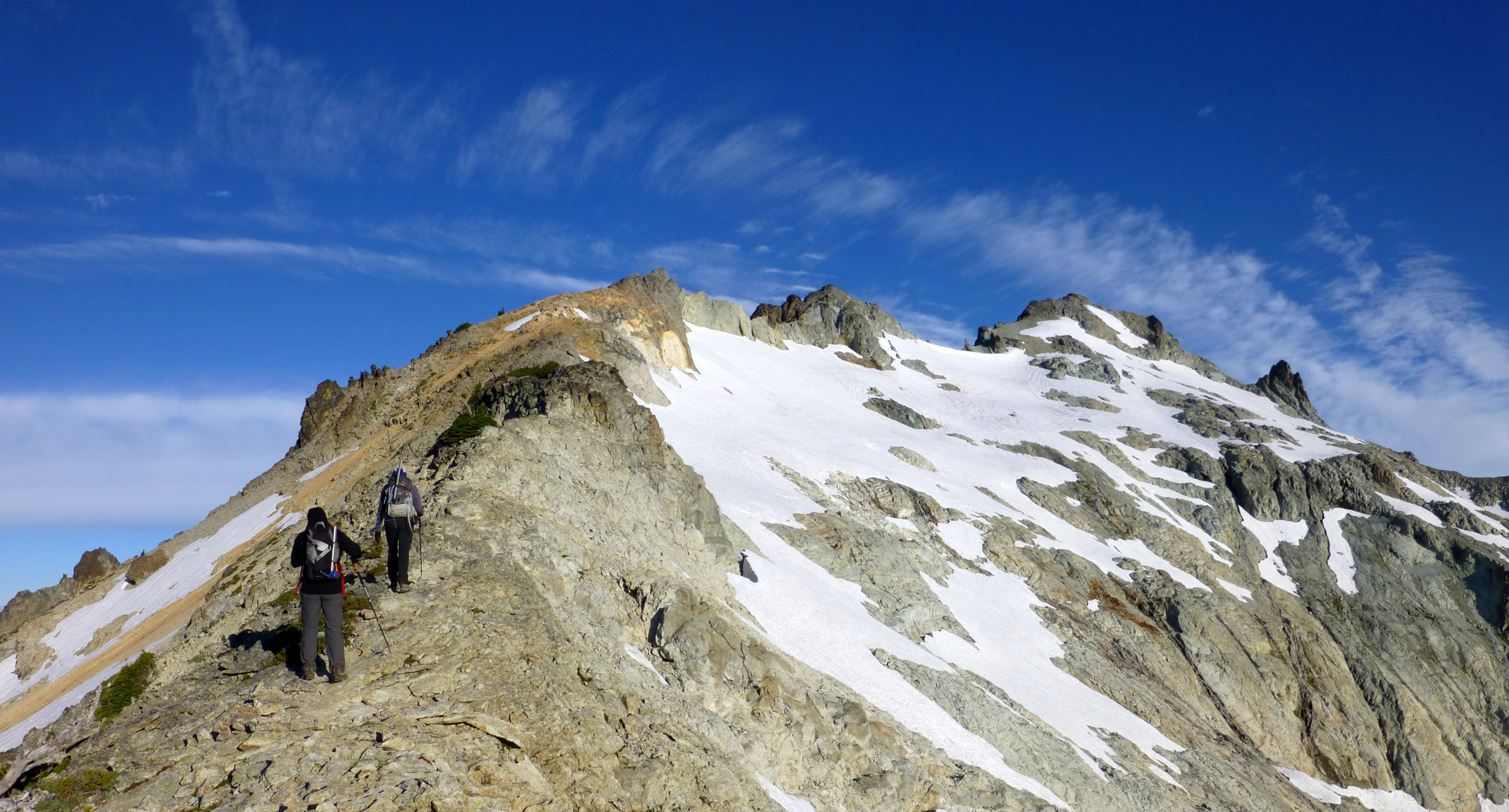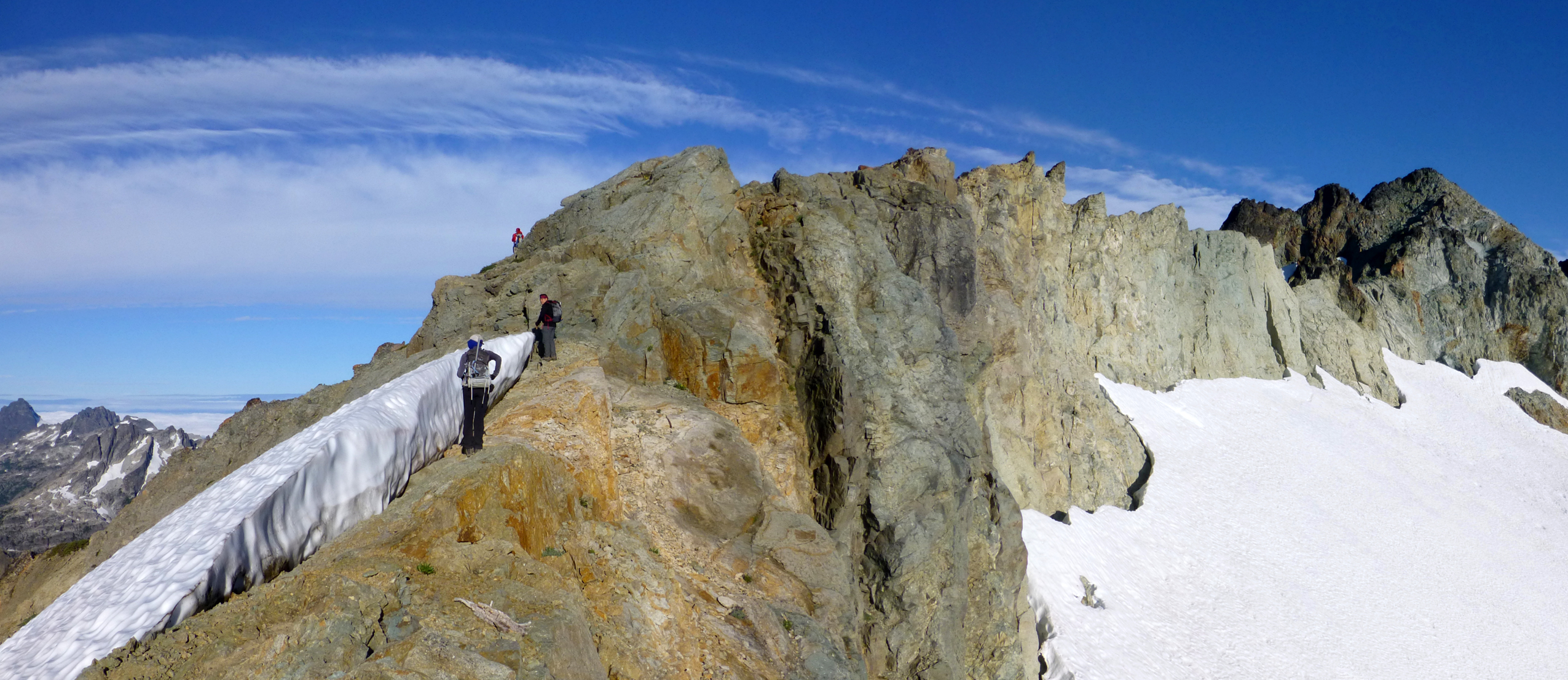 Now on the back side, in the shade, on loose junk…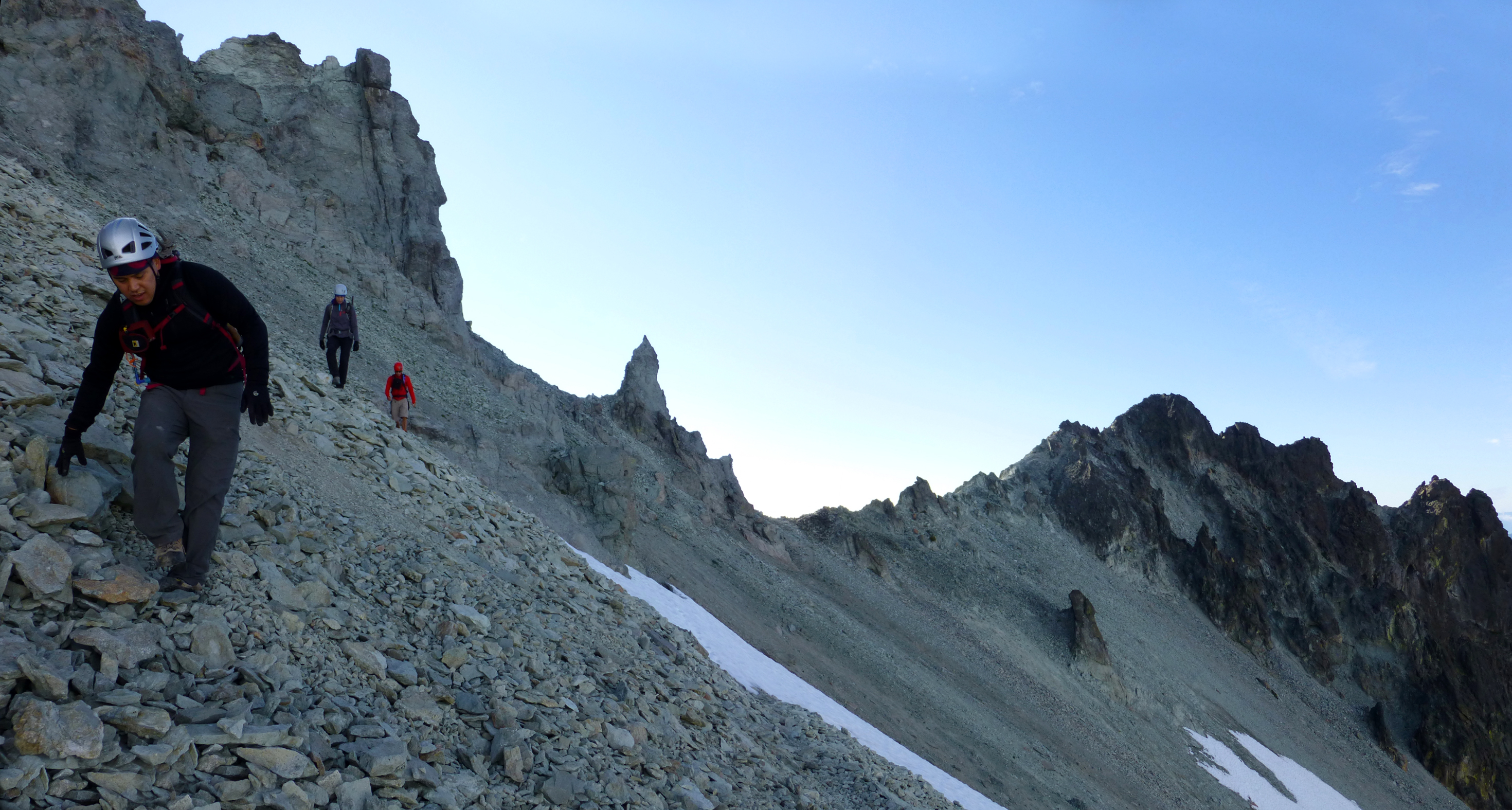 JJ, Deb, and Chris….and The Citadel in the distance.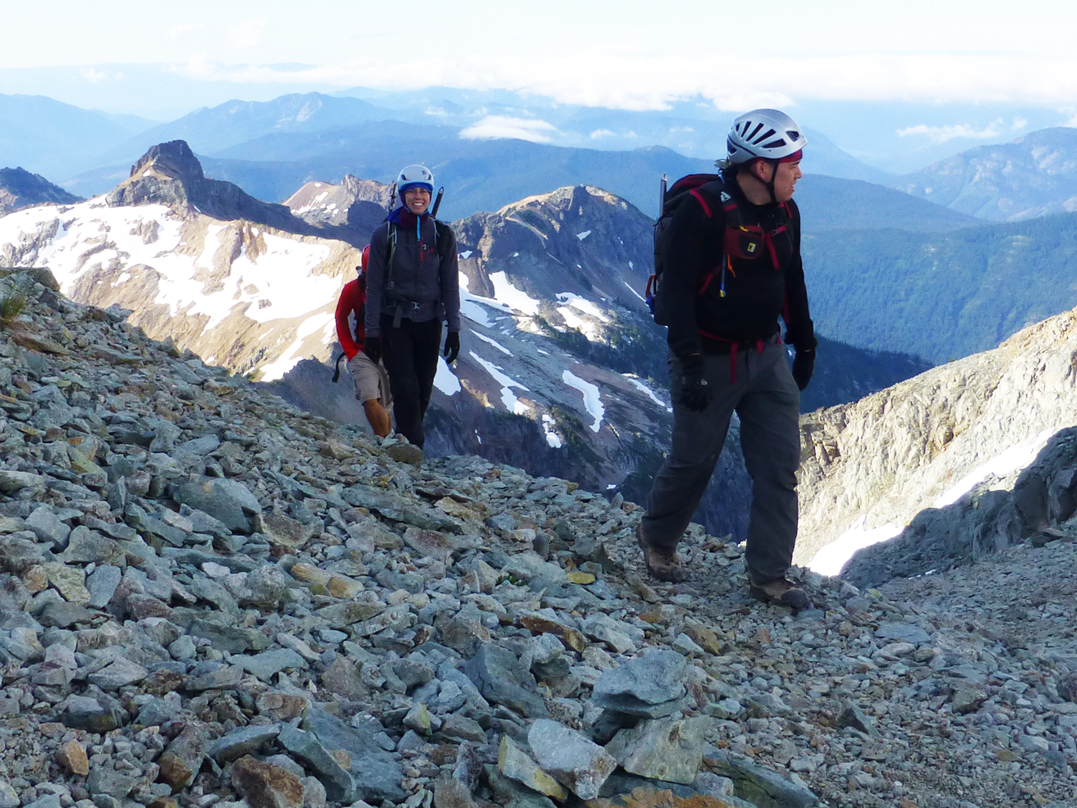 Zoomed in shot of The Citadel's summit block…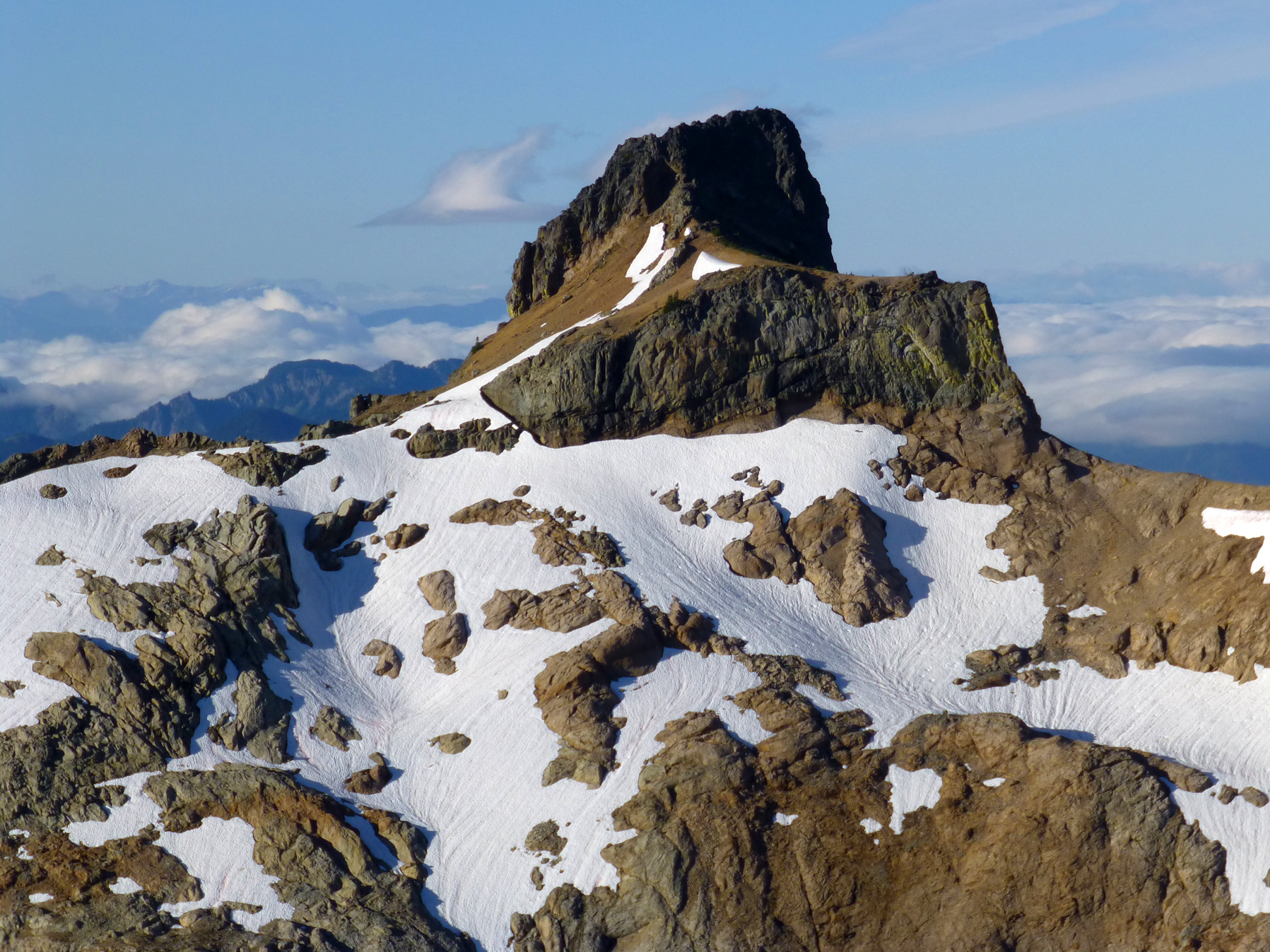 Nearing the summit of Mount Daniel…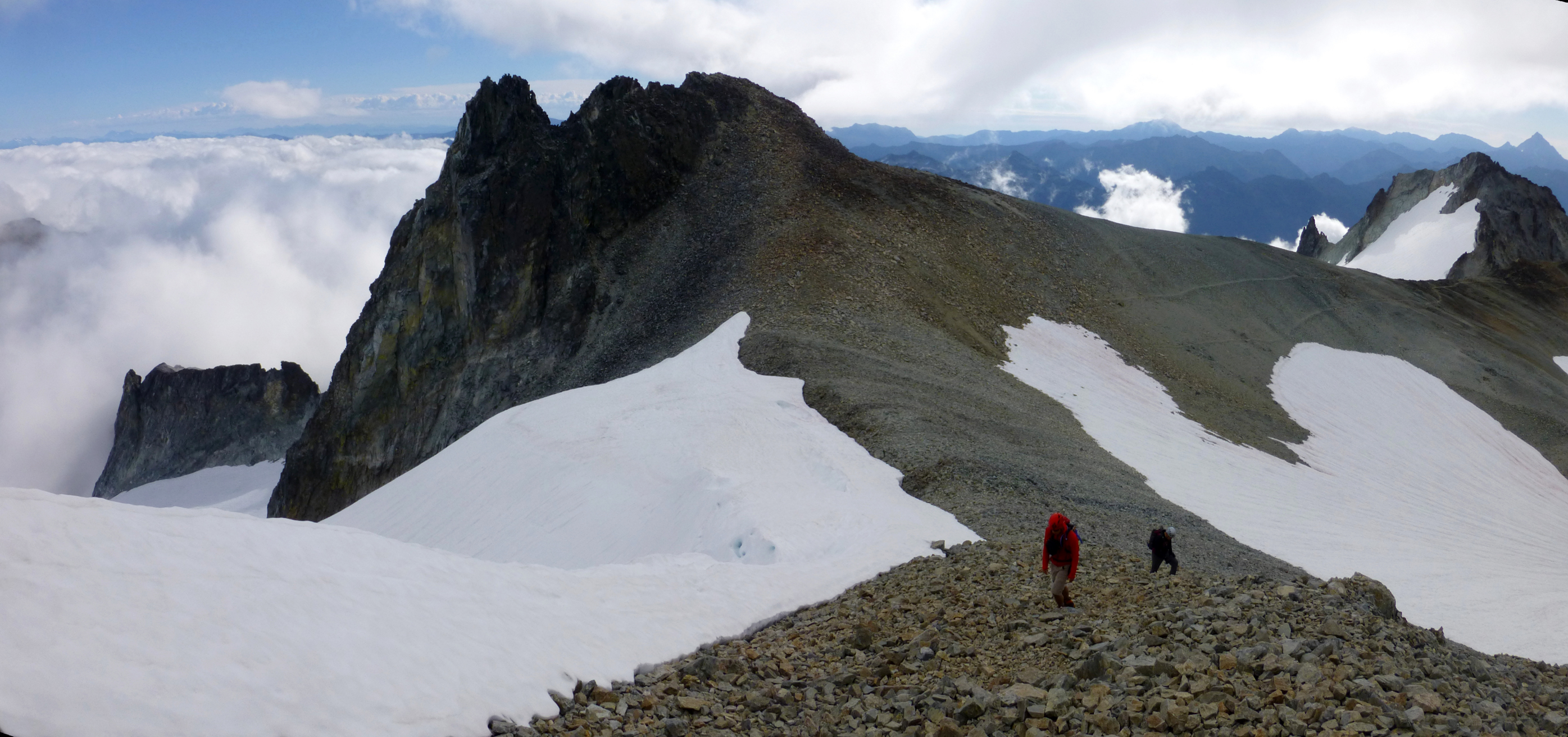 JJ scrambling up the true summit of Mount Daniel 7960′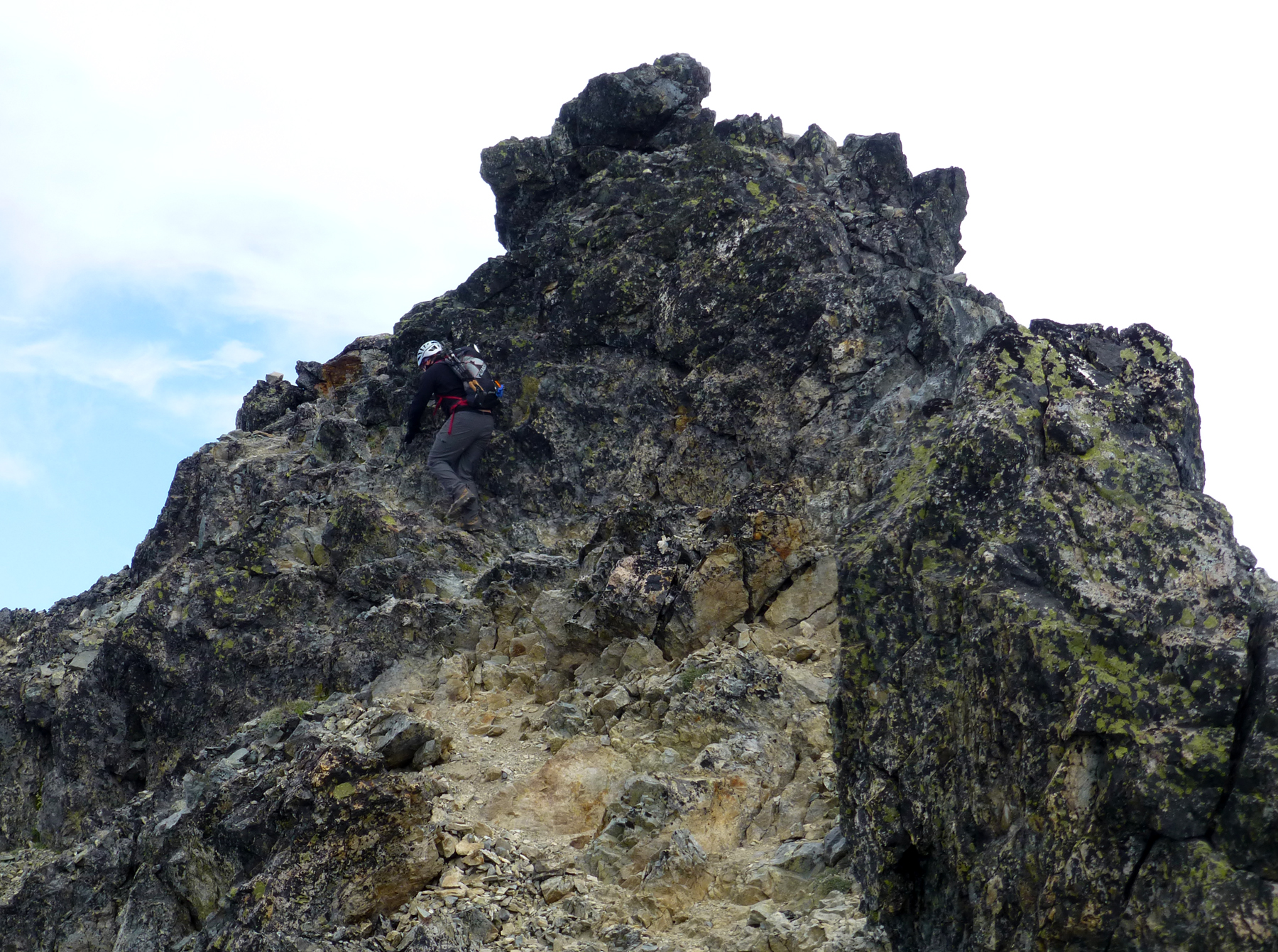 Posers on the summit of Mount Daniel…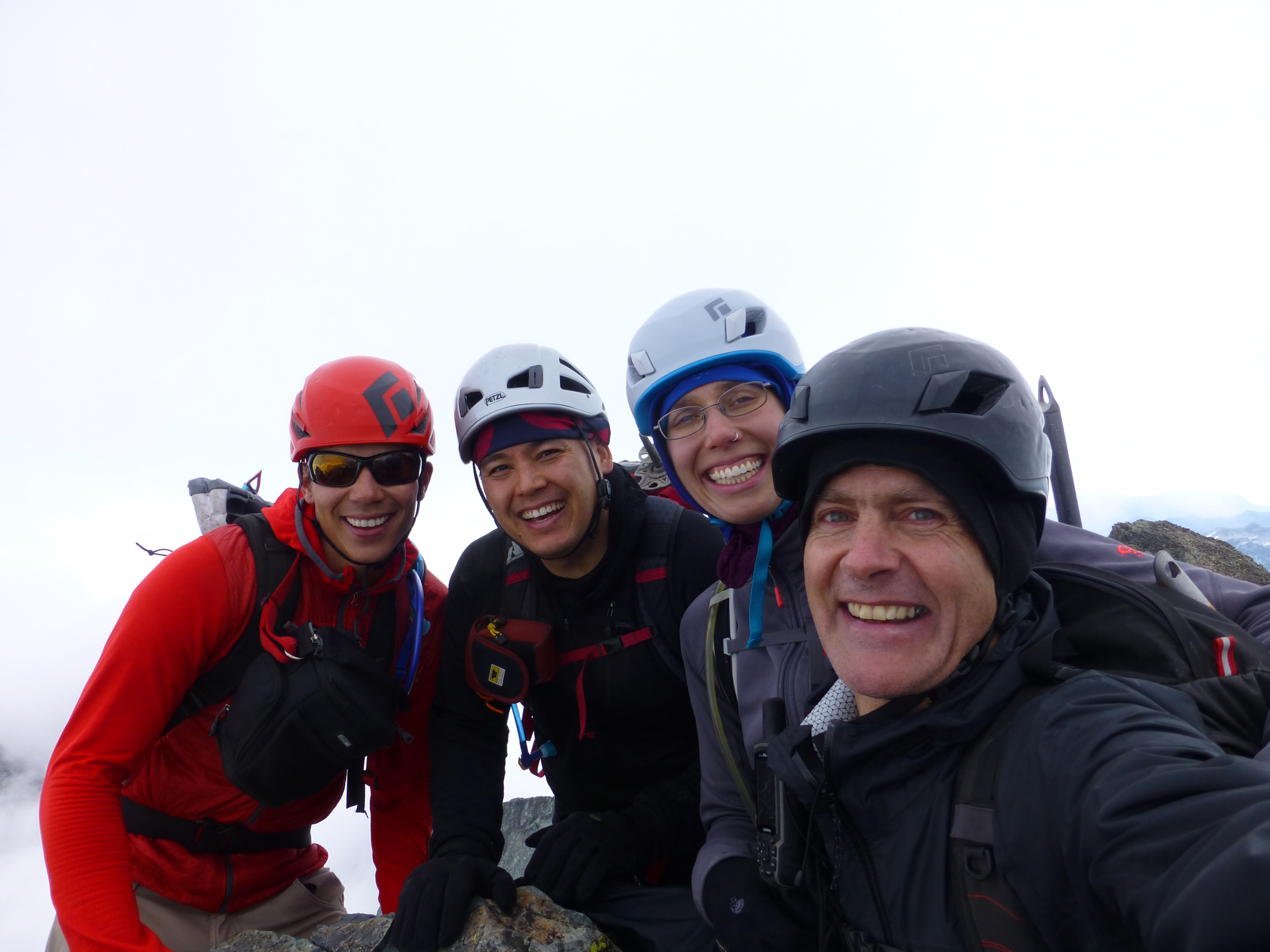 Heading back to camp…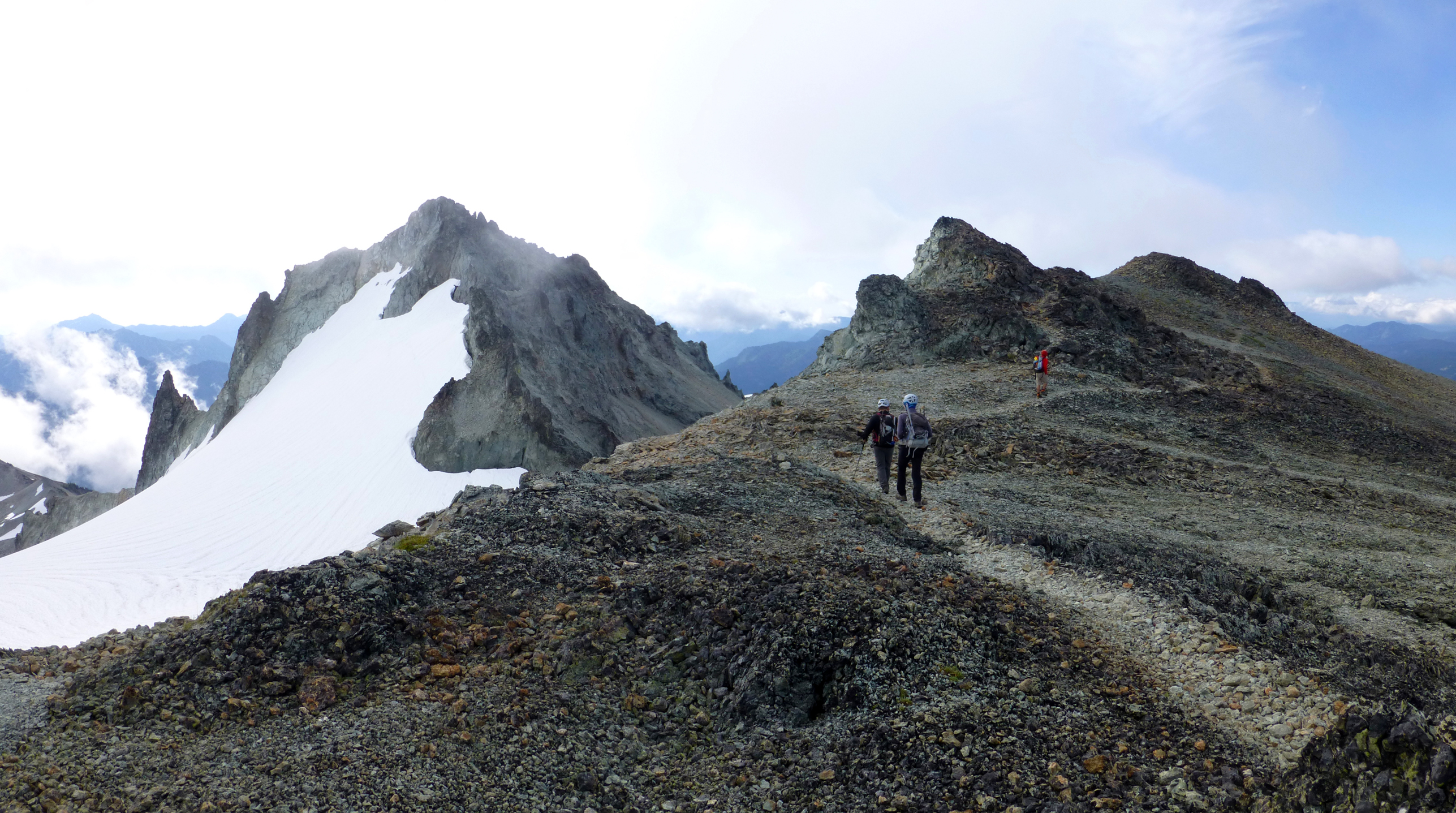 Looking back at the middle summit, and the True Summit of Mount Daniel (left)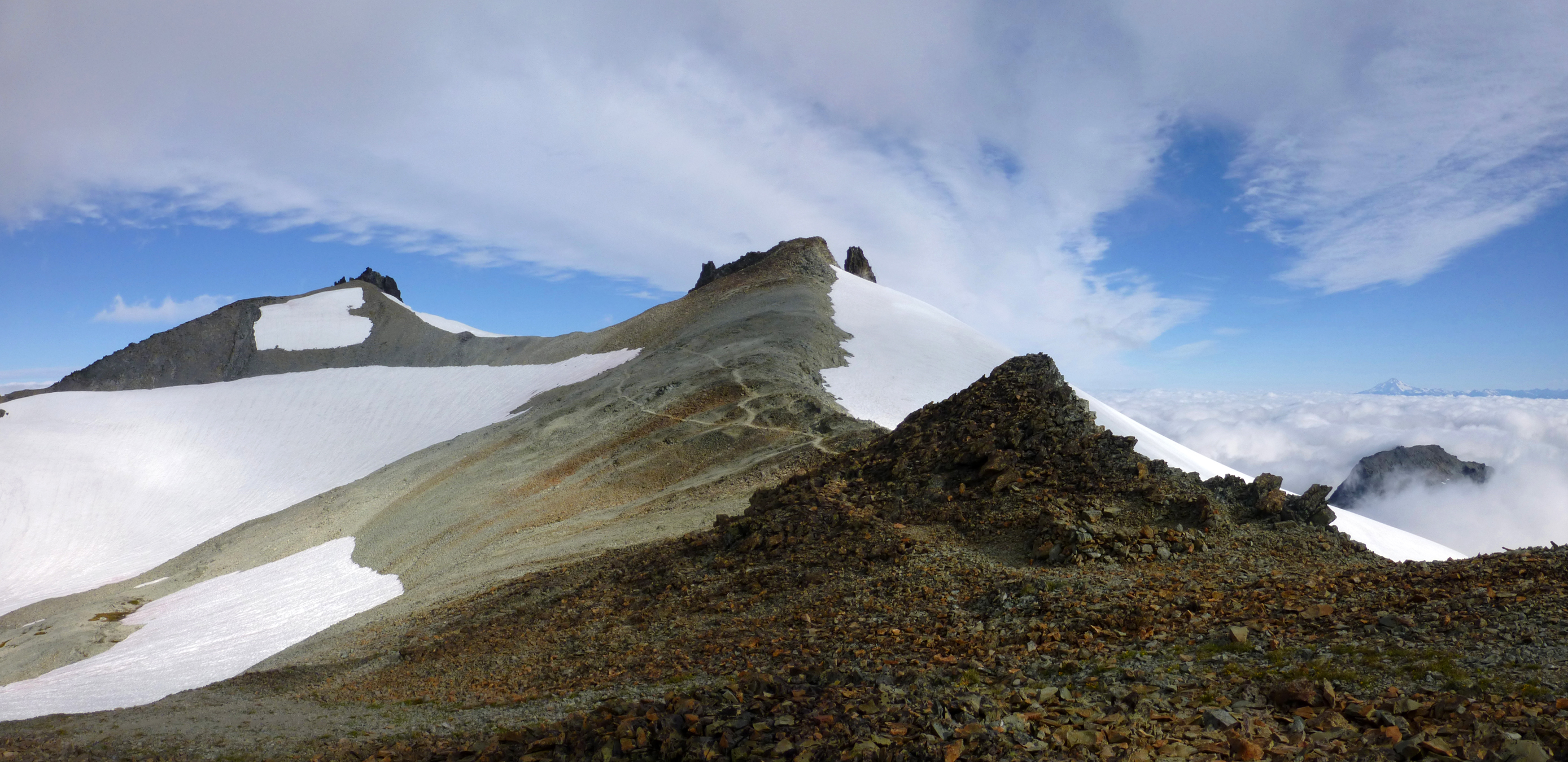 Heading down, then across the long sketchy traverse below the east summit of Daniel…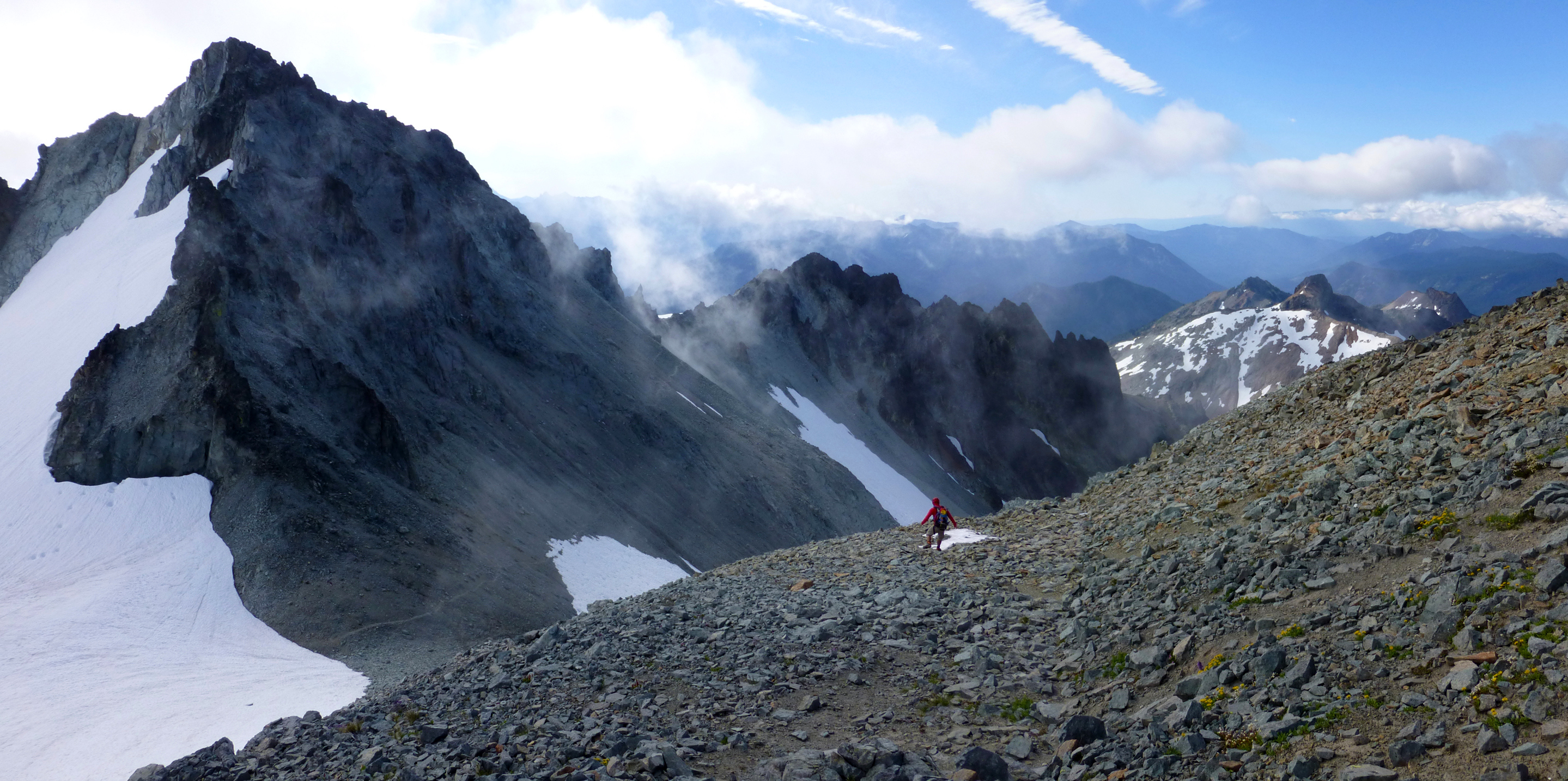 Thick fog rolled in and out during the descent…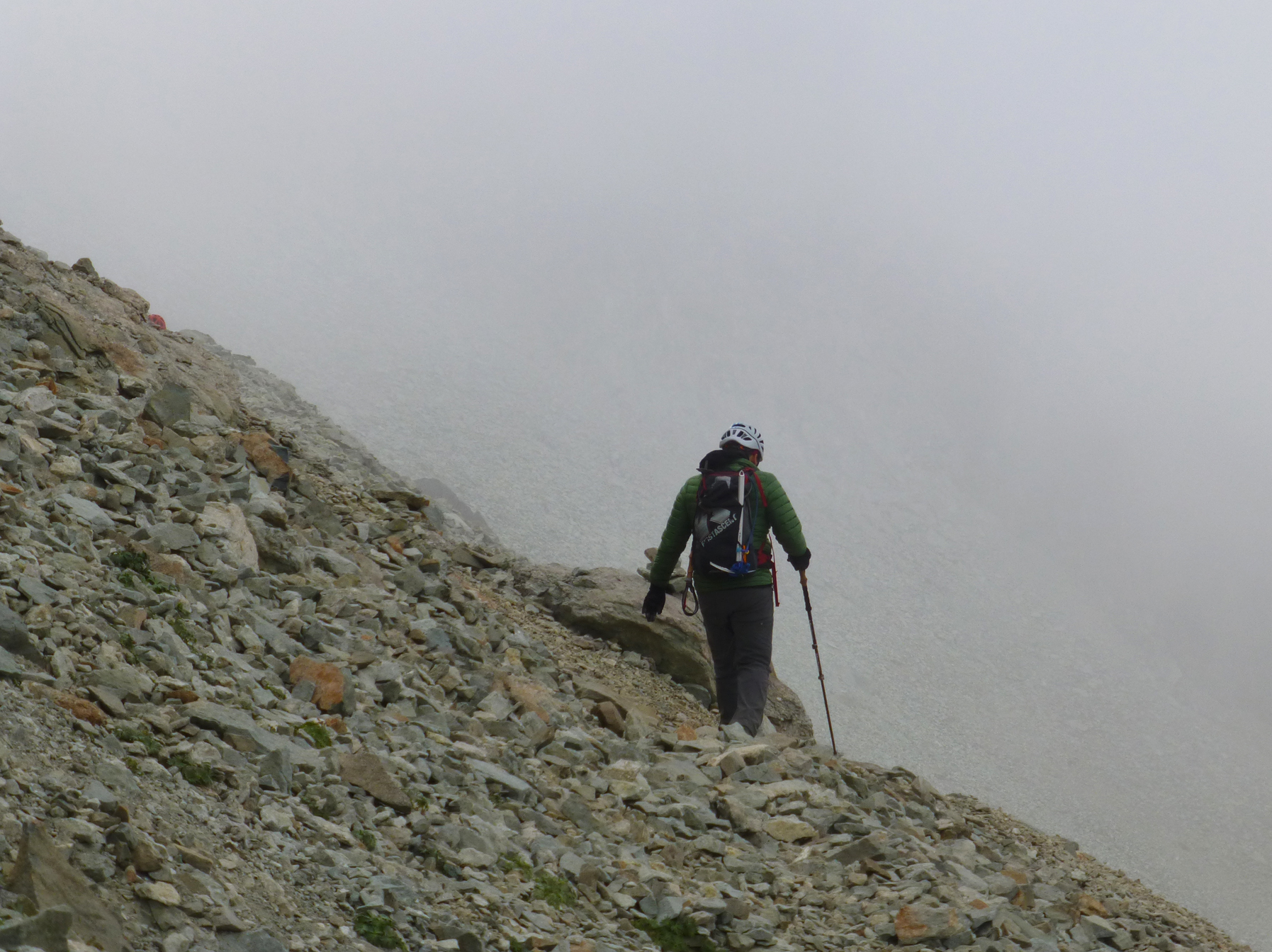 Looking down at Peggy's Pond (camp), backed up by Cathedral Rock…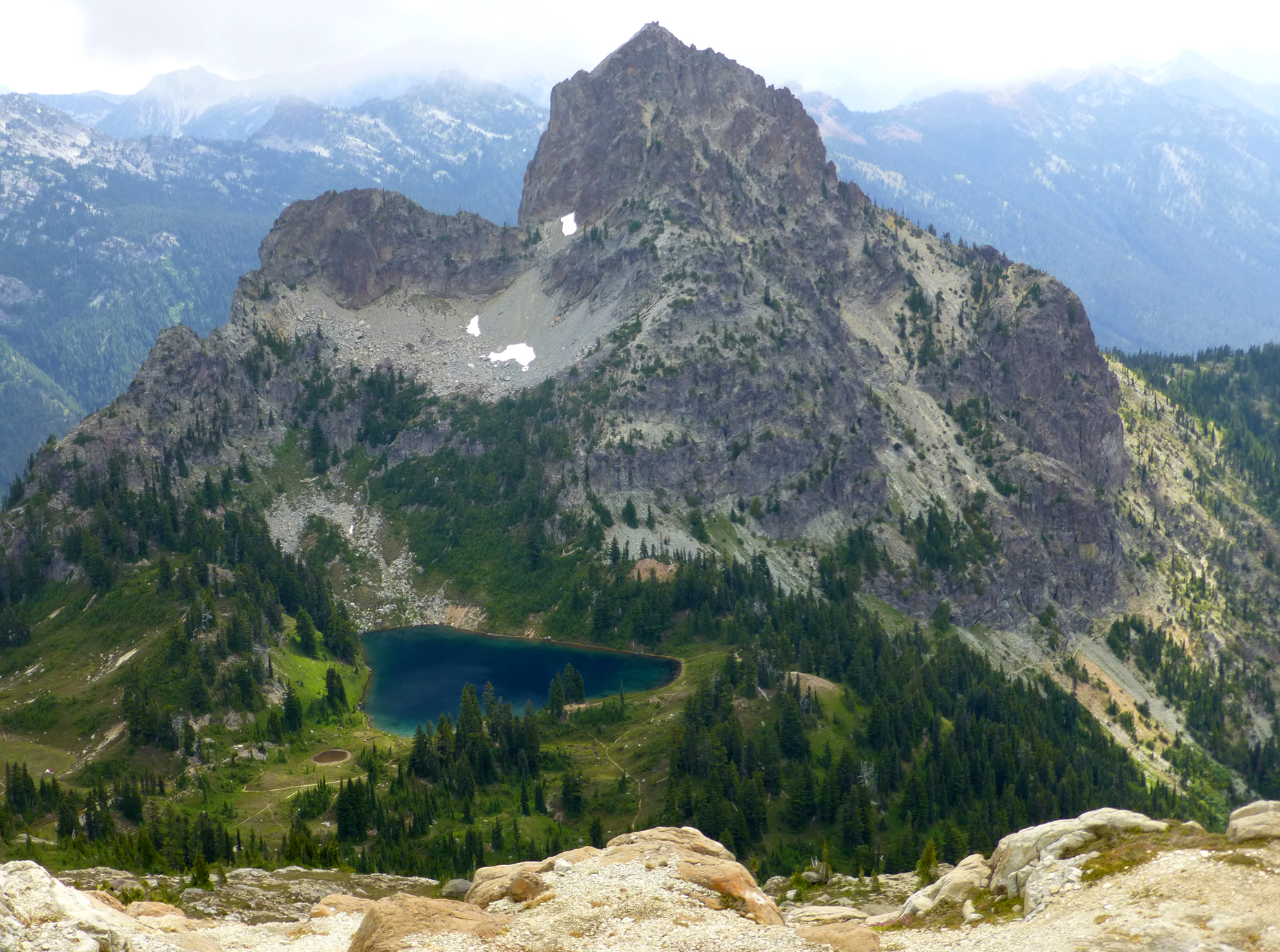 Hiking back to the trailhead, last look at The Citadel…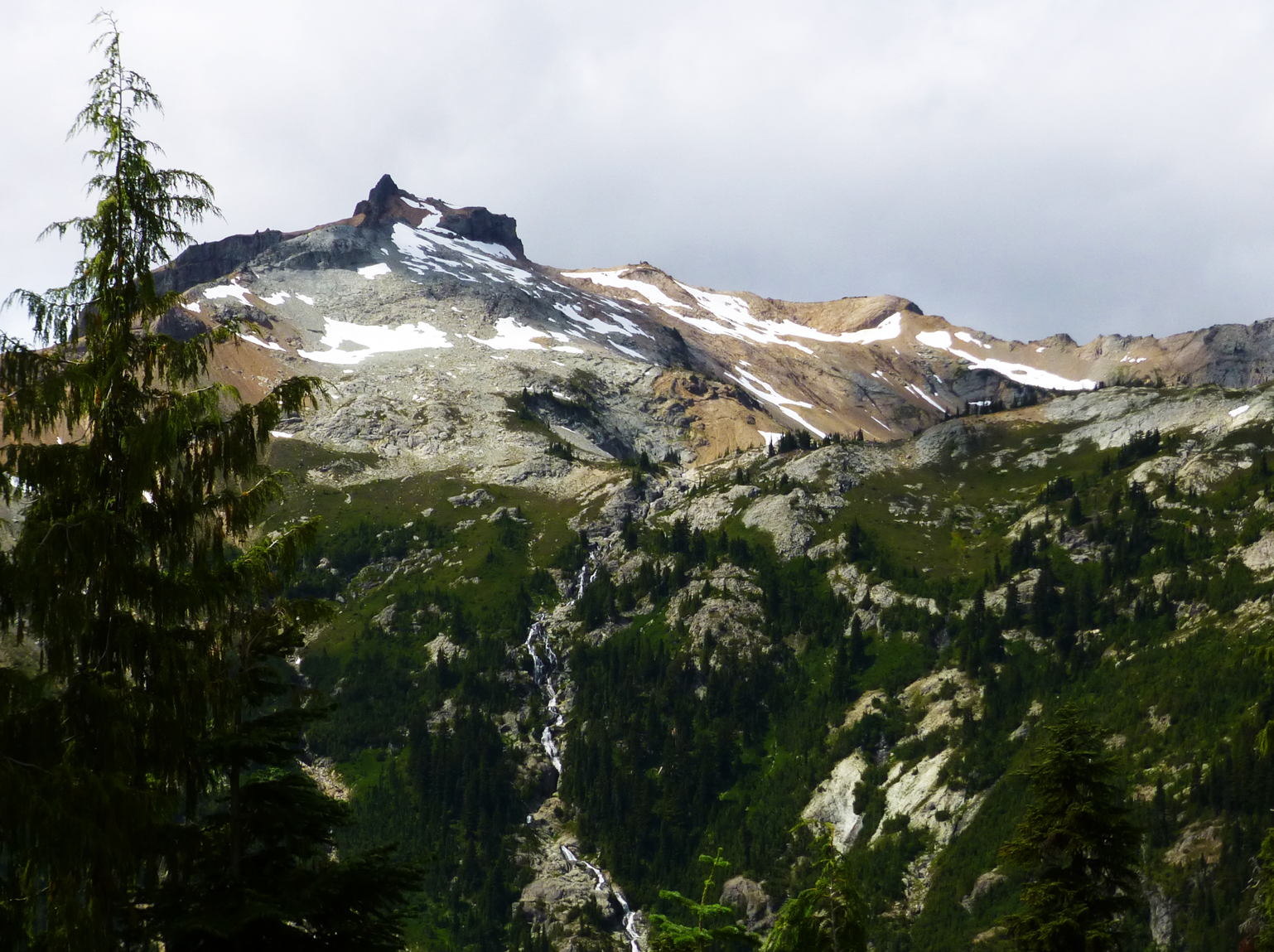 …and Cathedral Rock.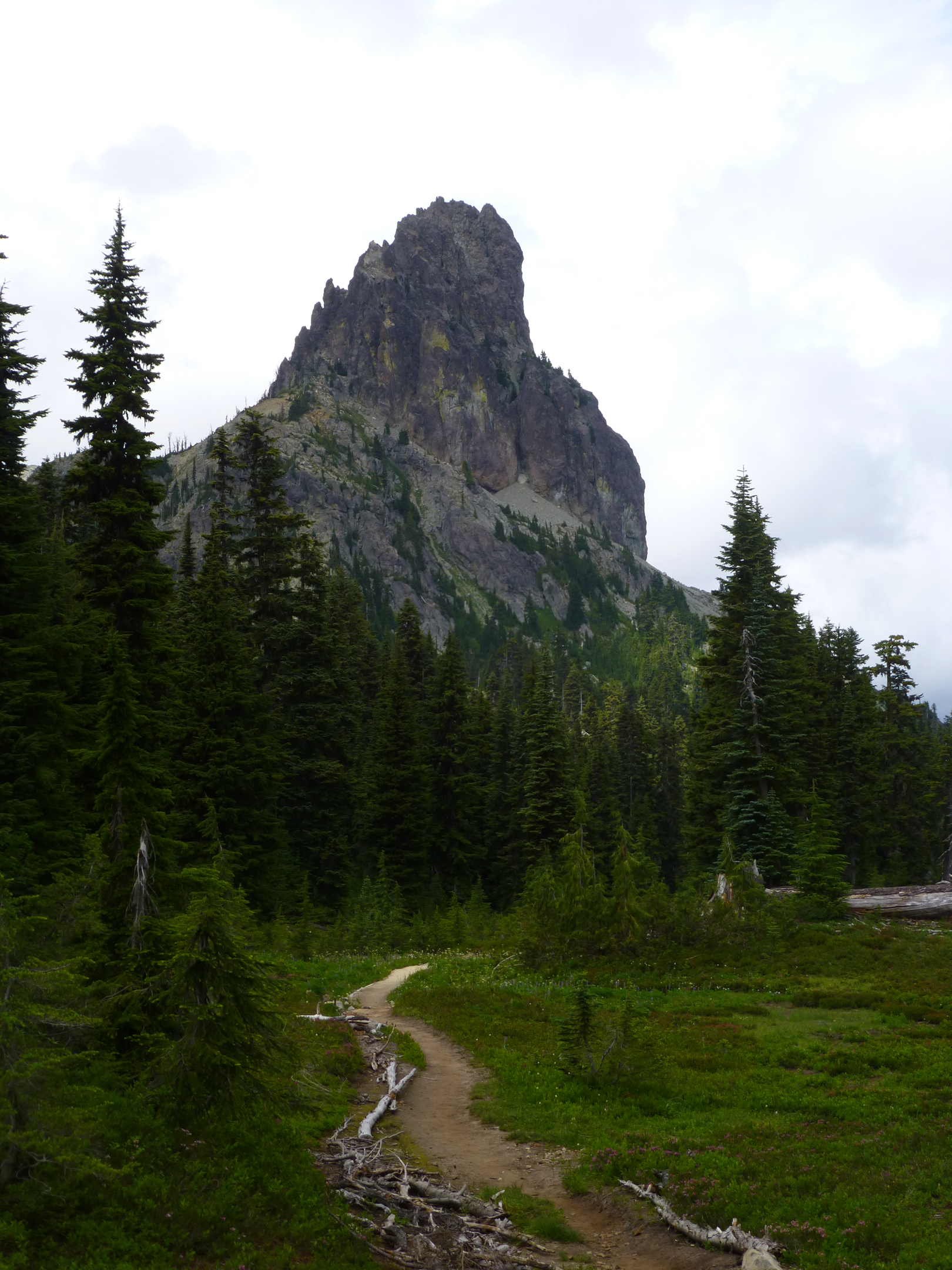 A short video of the trip, shot and edited by Chris Wilson…Thanks Chris!