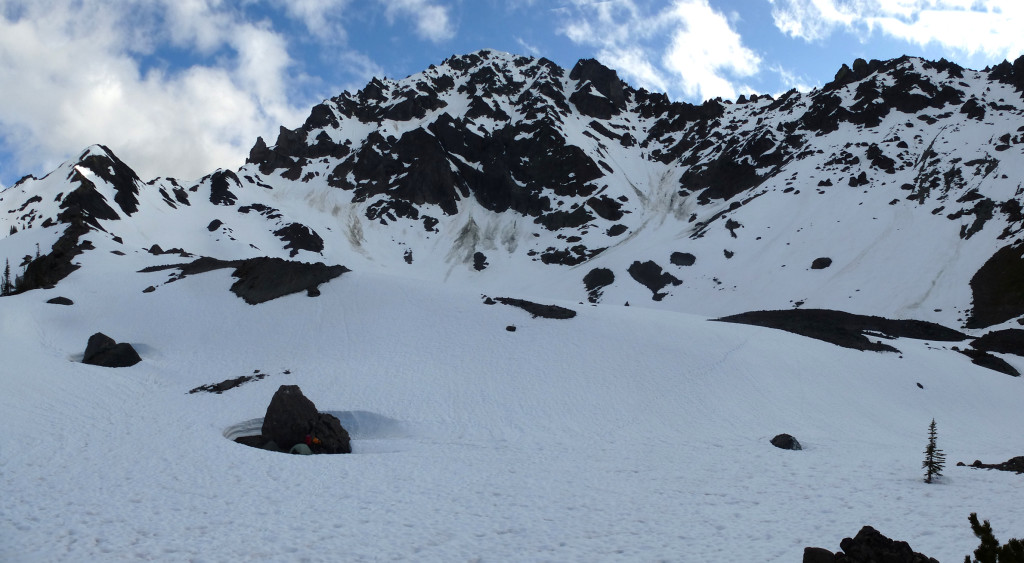 We've been talking about Mount Deception for a few weeks…and this weekend worked for three of us. Ron Jenkins, Sue Giordano, and I, took advantage of a good weather weekend and climbed Mount Deception.
This climb is best done while there is still snow on the steep slopes, otherwise it's a dangerous steep loose scree, very exposed huff up the east face. We were lucky, and had snow for most of the way up. The down climb of the east face was a bit soft, but taking our time and making sure each step was firm…it was all good.
The total for this climb is 19-miles round trip x 6000' total gain. 8-miles to the upper basin camp with about 3500' of gain.
From camp to camp on summit day, it took about 6.5 hour's total, and that included a couple of long breaks.
I was amazed at the views…I'm fairly new to the Olympic Mountains, and had no idea there was so many peaks out there…WOW!
Camp 5700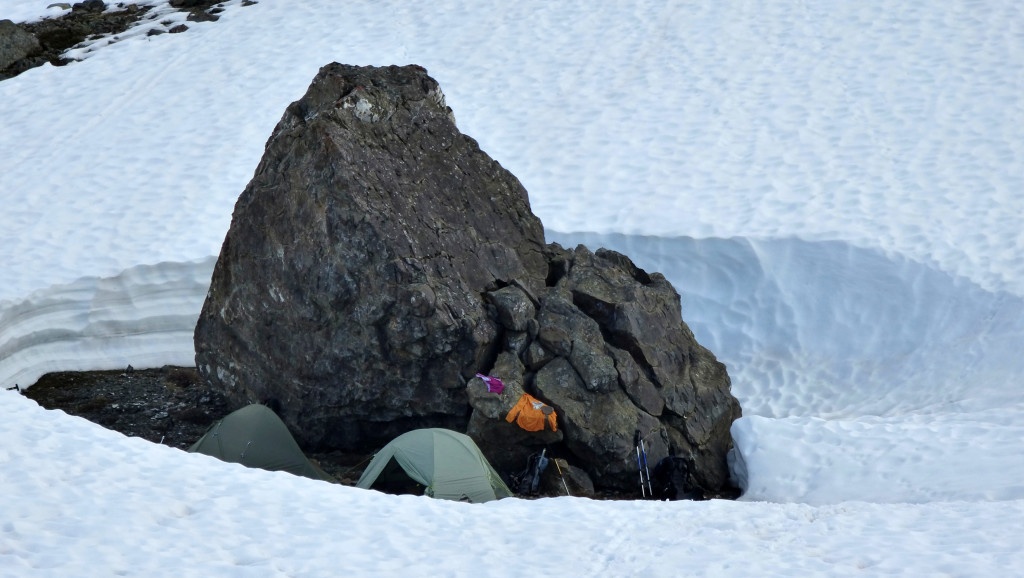 Gilhooley Tower – We skirted around the far right side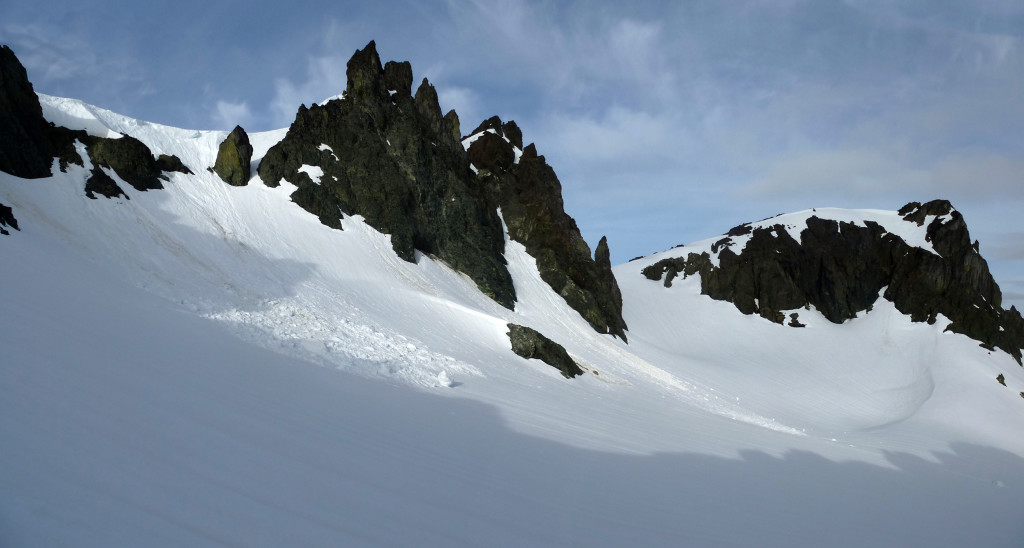 From the summit, looking at The Needles and Mount Clark

Summit Posers…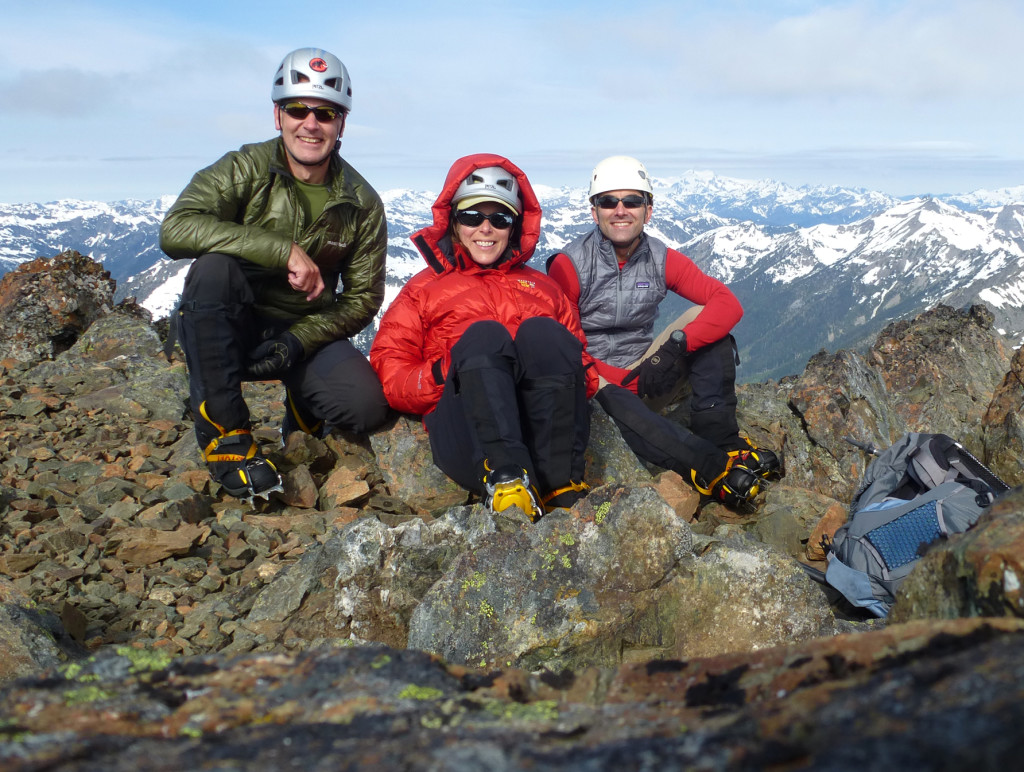 The descent off the summit