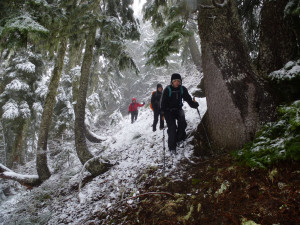 Today we made a run up to both Nasty Rocks, for a Nasty Rock Twofer. A good conditioner that gains 2200' in the first two miles, then an additional 2000' of up's and down's along the ridge.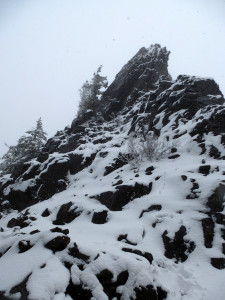 The first Nasty Rock is called the Chemeketan Nasty Rock…a jagged rock outcropping that has a great scramble route to the summit on the back side.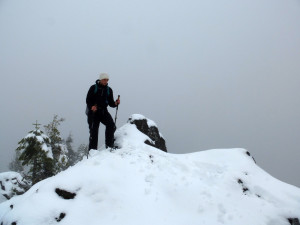 The second Nasty Rock is the USGS Nasty Rock (on the map)…a bald rock outcropping that offers an awesome 360 degree view, although not this day, it was fogged. We had about 3"-4" of fresh snow along the ridge that made it like a winter wonderland…in May. Snow fell up high, and snow melt fell from the trees down low. Great hike!