WHOA!!
A large group of 10 of us dropped the Parkett Creek Canyon on Sunday. Wow! What a blast! 6-waterfall rappels, several swims, a couple of water slides, and even a jump (for those who wanted). It took us three hours to go .4 of a mile….and that was fast for a group of ten. 5-hours truck to truck including the approach and final scramble. The longest rappel was 150'…with lots of water, and no way to stay out of it…all the way down. Inside the canyon doesn't see much sun, so it was very cold…good thing we wore wetsuits, although we were shivering by the time we were at the bottom of the final rap.
Super Fun Shit!
Approach thrash…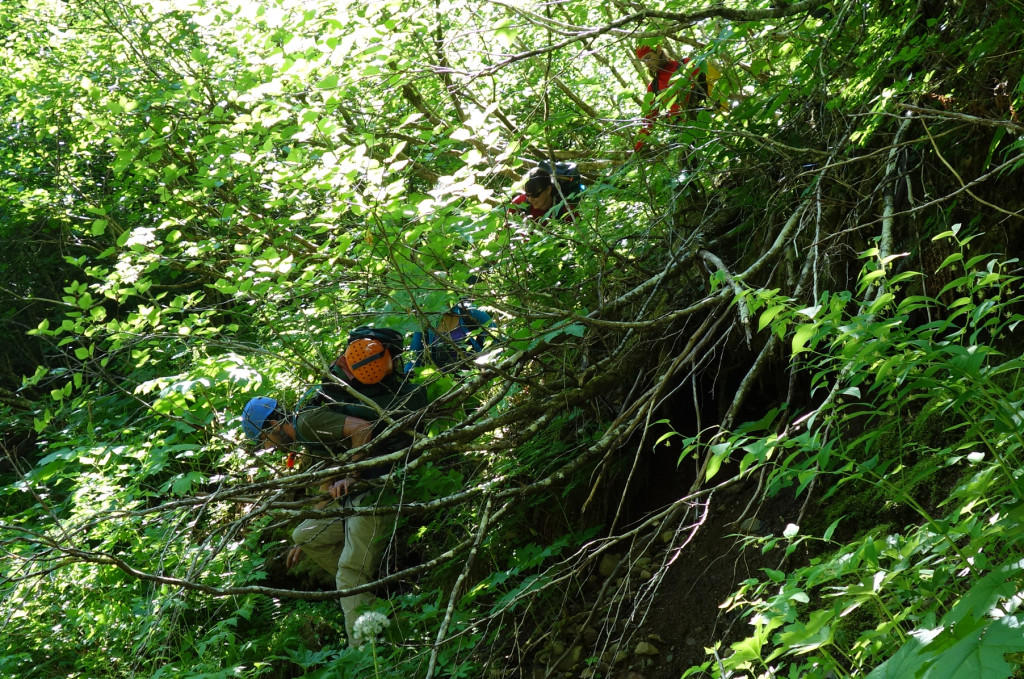 First rappel…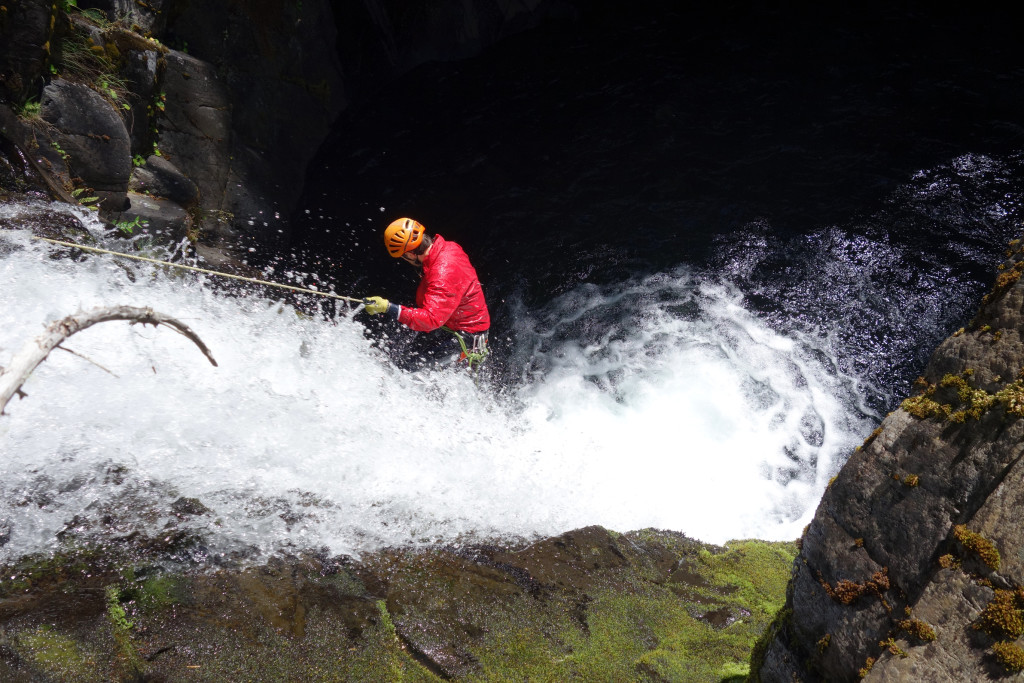 Beautiful canyon walk…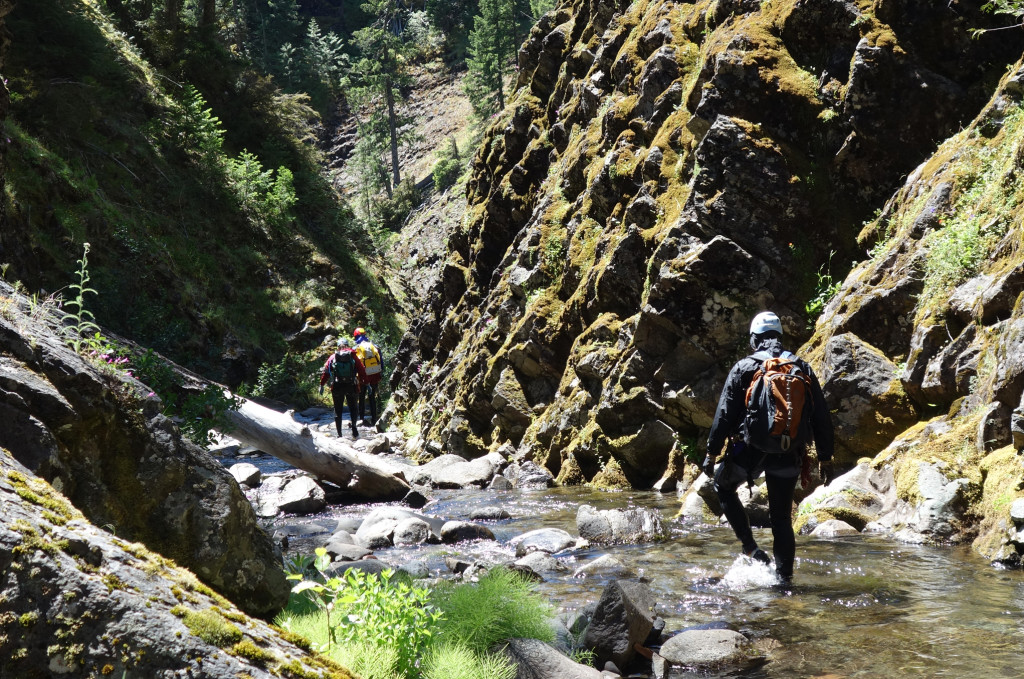 A down-climb with a short slide into an icy pool…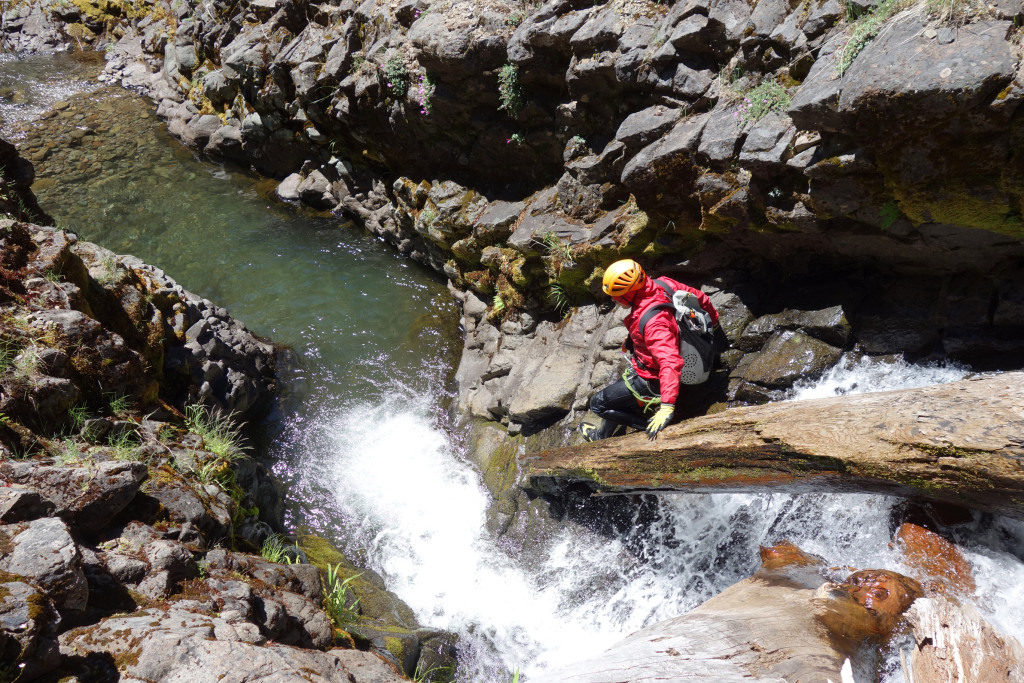 At the edge of a two tier set of falls…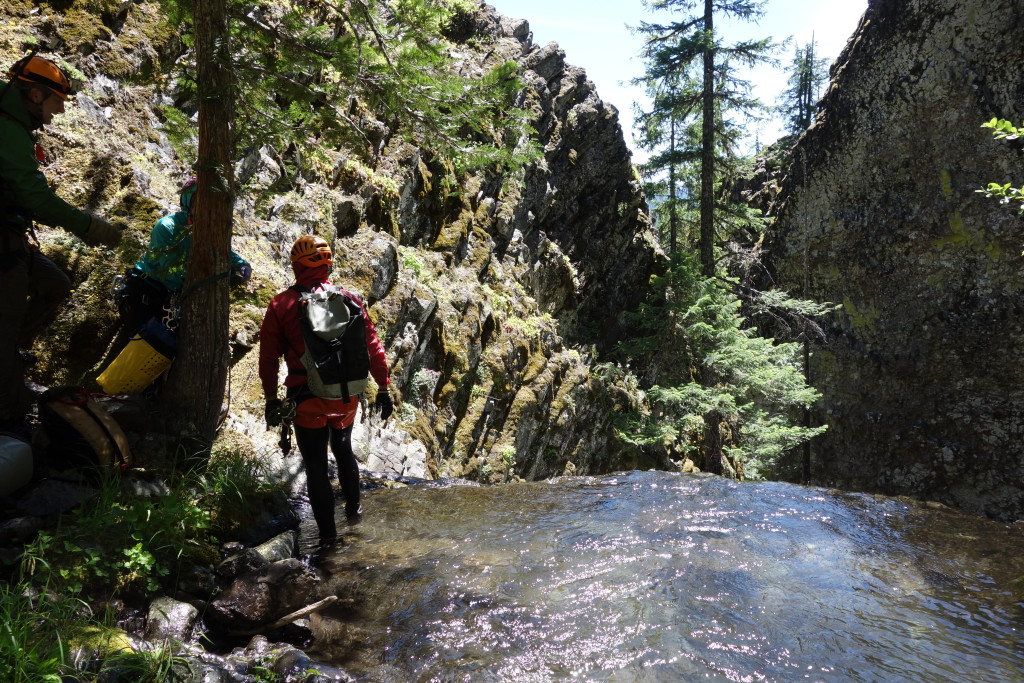 Looking down on the approach falls to the top of the final 150′ falls. Notice Eric in the swift water flow…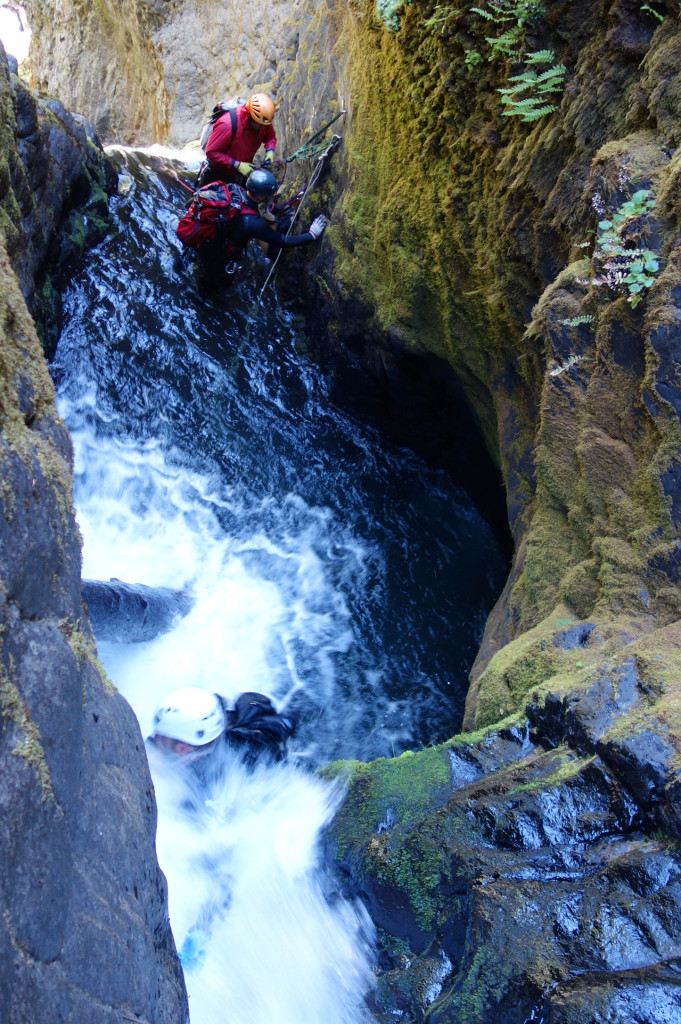 Looking up at Deb coming down the approach falls, stepping around the hazard hole…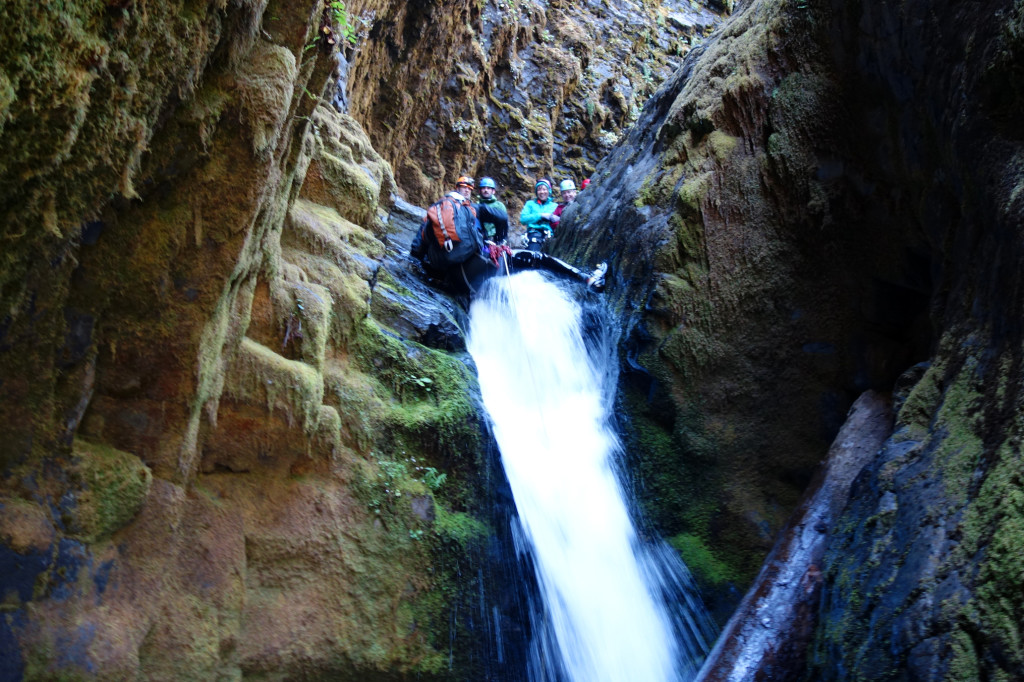 After dropping the falls, looking back up at Deb half way down…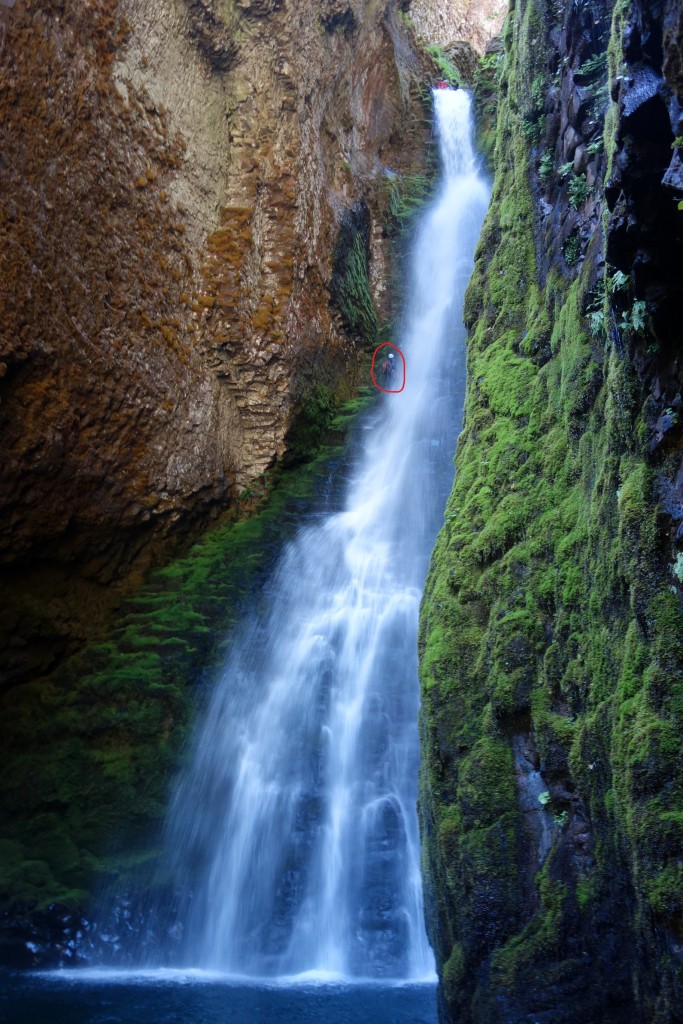 Deb in the full force of the water flow….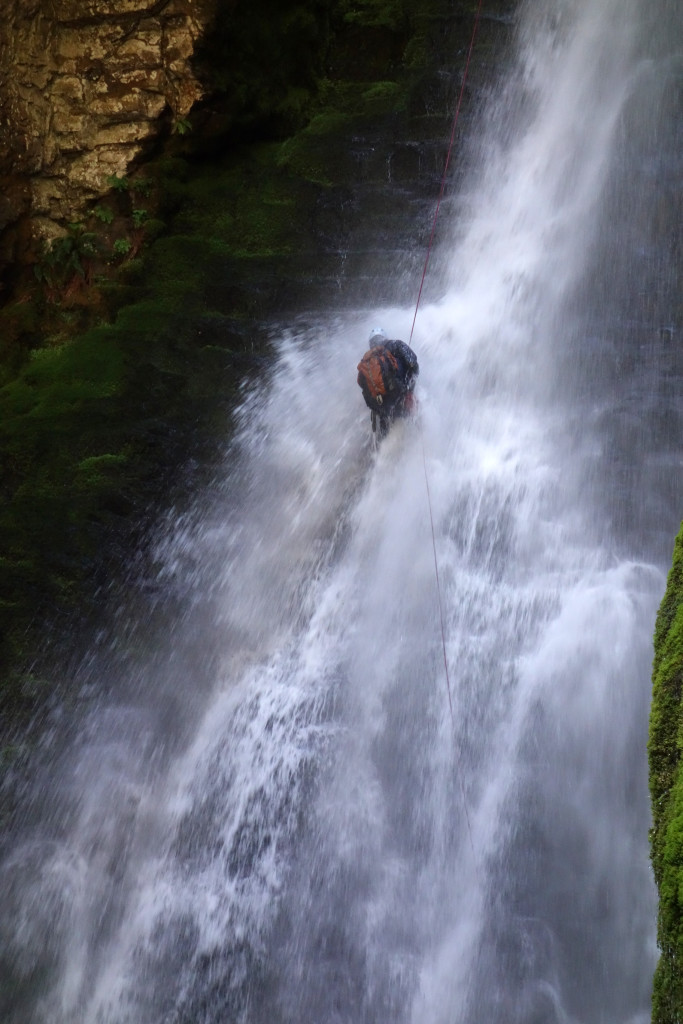 Wow!…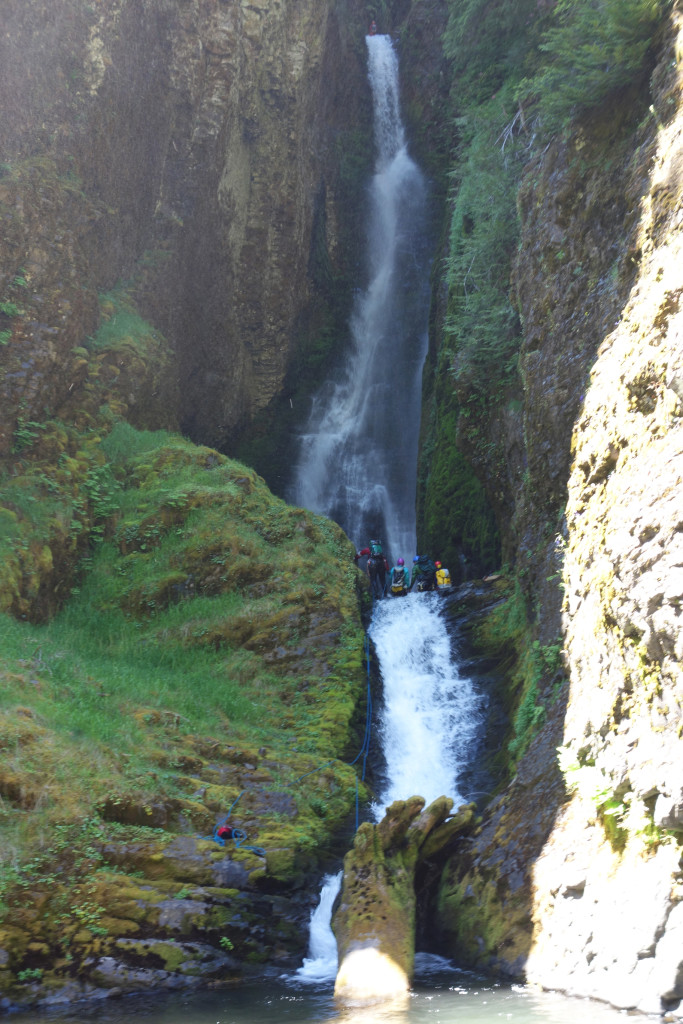 After warming up in the sun, we move on down stream…

Picasa Album with more pics….