Fun climb! A notch or two above Rooster Rock…
Fairly clean, definitely have to test holds and steps. I didn't use much protection but never really felt exposed. I think I used (2) #2 BD cams, (1) #9 BD nut, and (3) 4′ sewn runners.
I like the tree at the end of the traverse…
The anchor at the top… That anchor really isn't around the bush, it's actually around a rock bump on the summit, so even if that patch of shuddery withers away some day, that cable wrapped around the bump will suffice as an acceptable anchor…although I still think some day I'll go back and sink a few bomber bolts.
In my opinion, I really don't think there is a need for any fixed protection on the east route…it's all there.
The rap…is only about 110′. I bet with a 60m rope and the stretch, you'd come really close to the ground. One 70m rope is perfect for this climb and rap…eliminating the need to bring a second rope…
A great after work adventure…
The East route…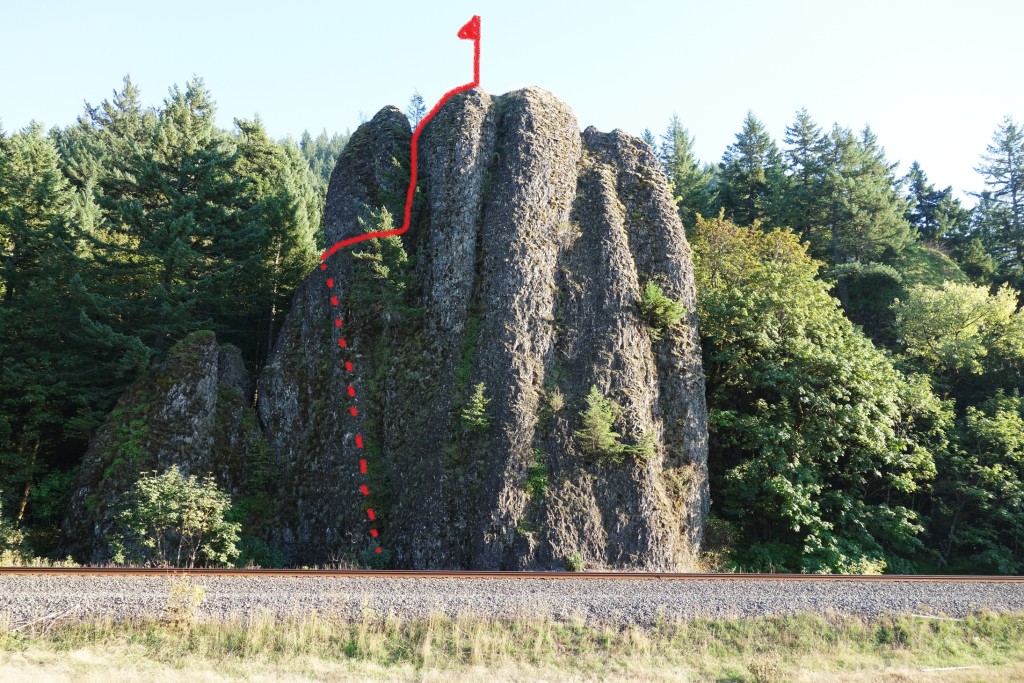 Looking up the first section…20′-30′ to the first protection…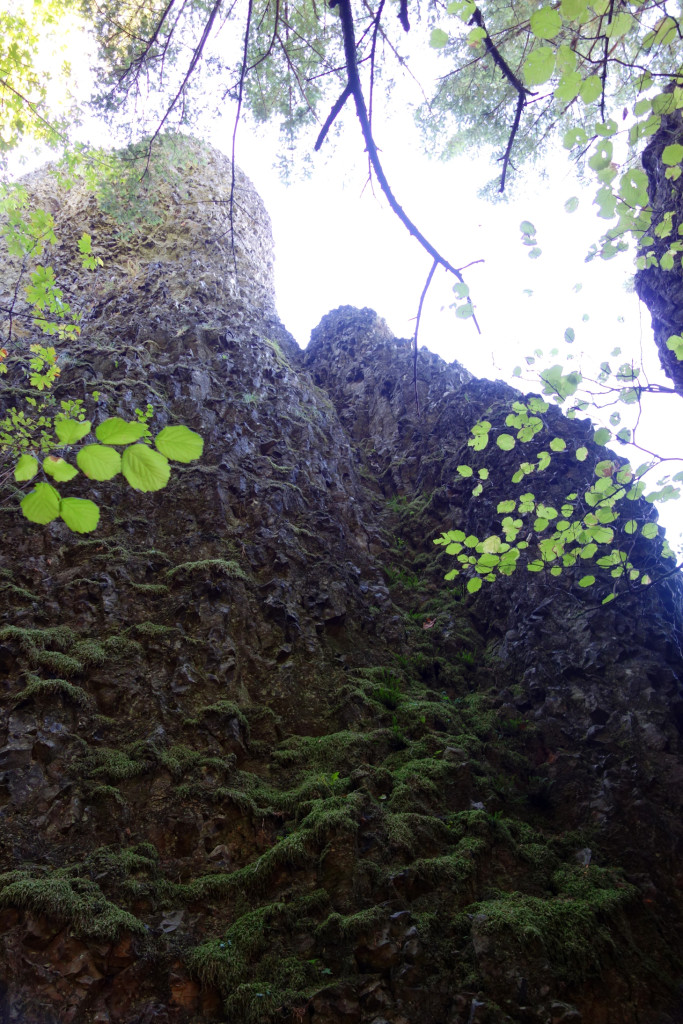 Looking down at Hugh…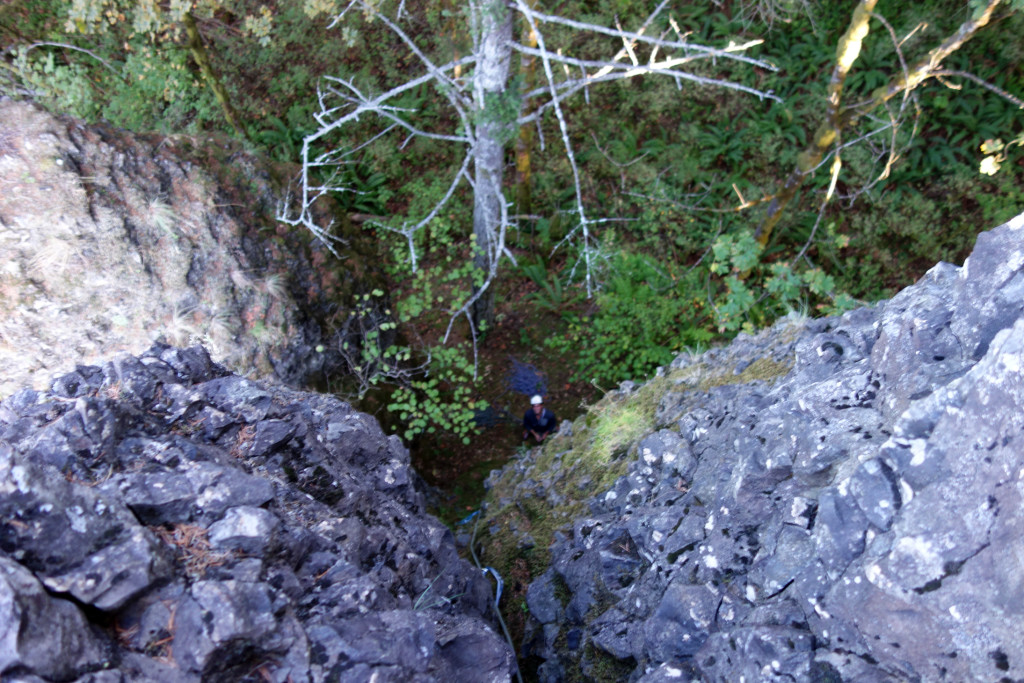 The beginning of the traverse on the north side…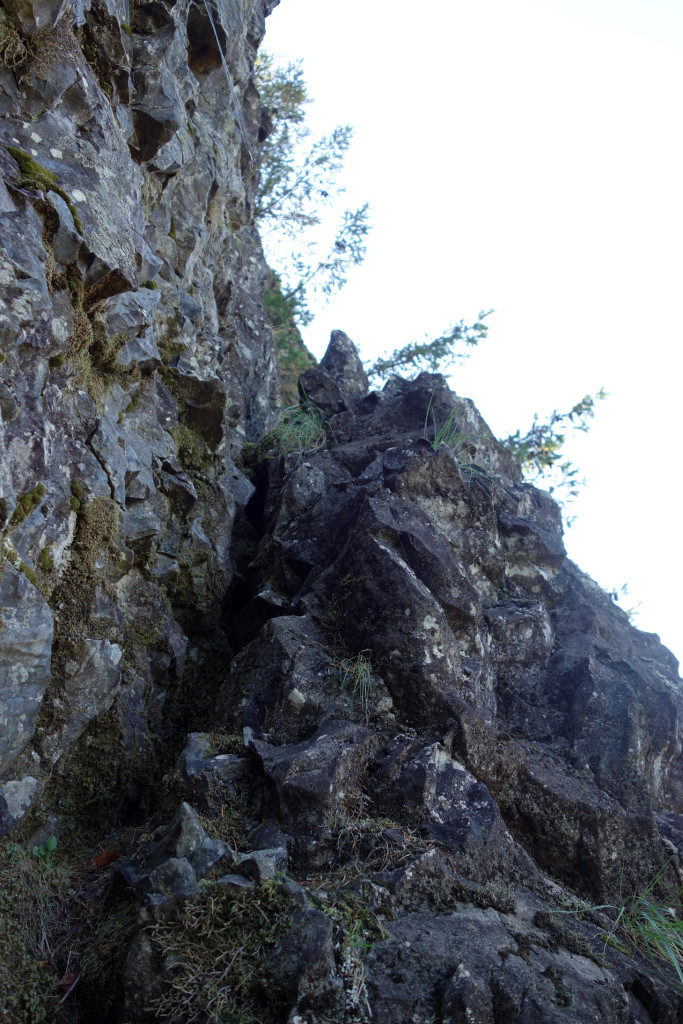 Legal or not, can't beat the approach…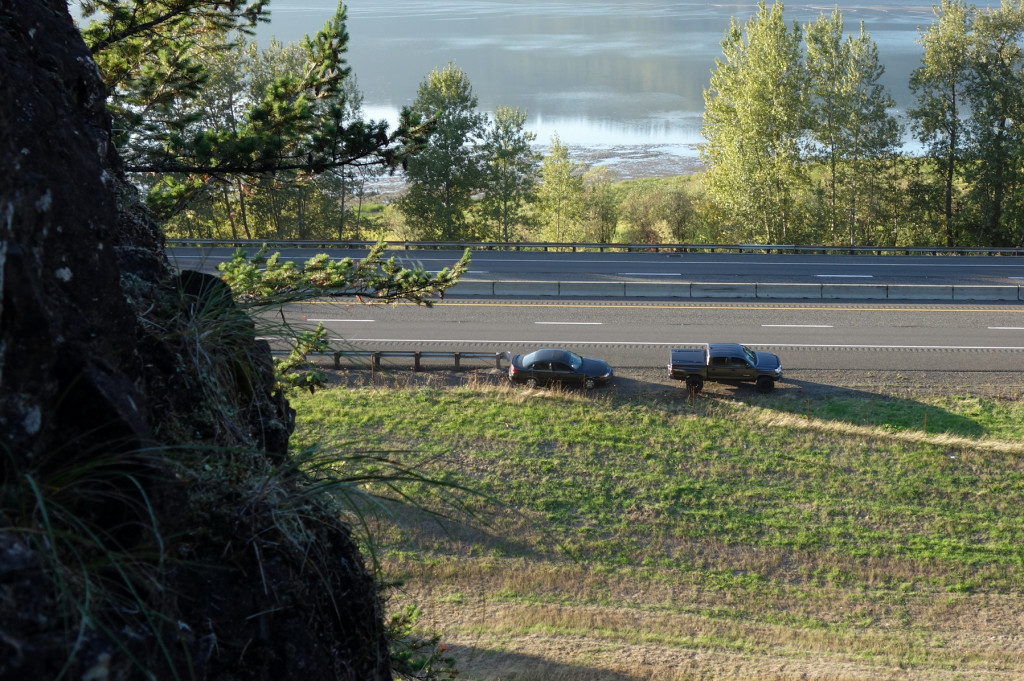 From the summit, looking west…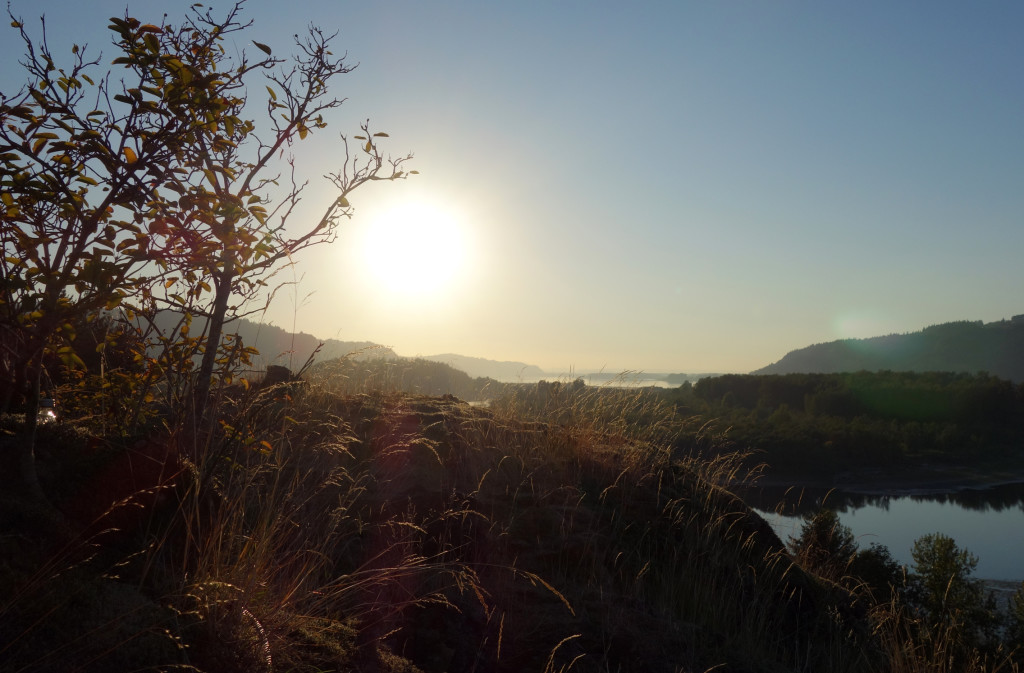 Looking east…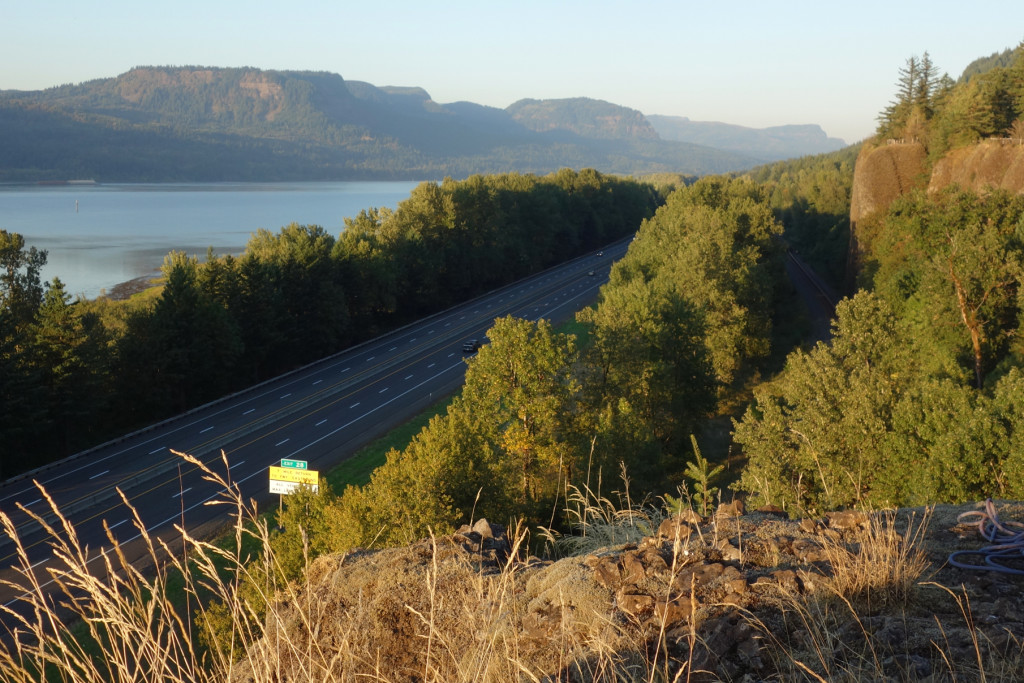 The belay / rappel anchor at the top…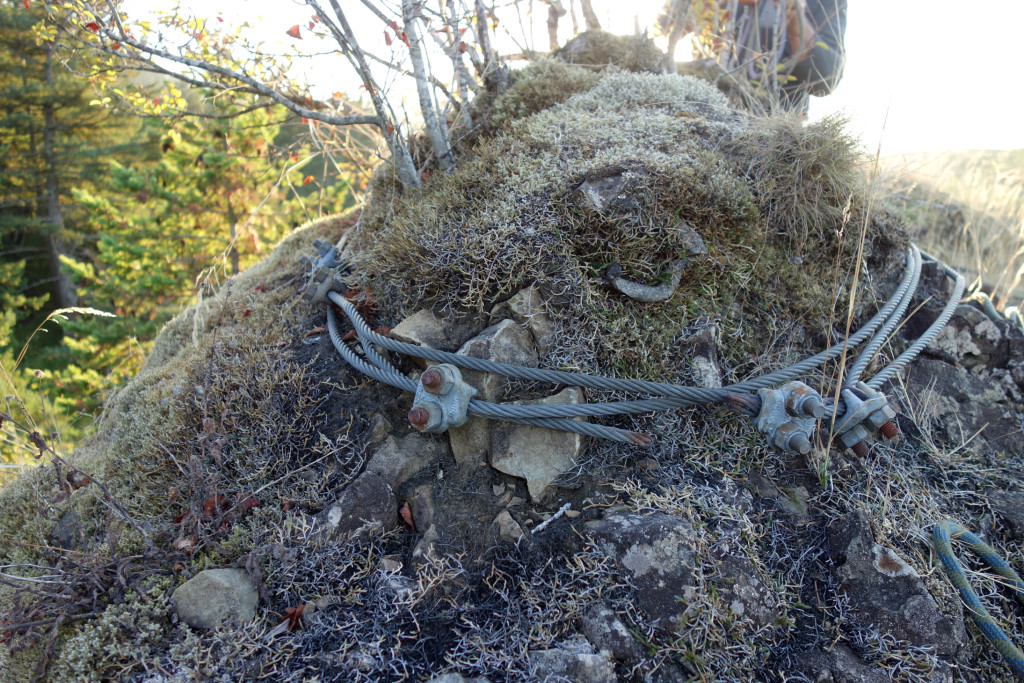 The 110′ rappel off the south side…