I've had my eye on this rock I named Sasquatch Rock (SR) for a couple of years now…ever since logging has exposed it. From a distance I could never tell whether it is an outcropping, pinnacle, or a large chunk of cliff face from above… Saturday I left the gate at 10:10am (late) and was at the Hermit View at 11:30. Since I was solo, I decided to only pack the 100' x 8 mil, and the 100' pull cord. After I took a short break at the Hermit View, I wandered up to the top of the ridge where I planned to start my drop…. No good! I'm going to need at least a 200' rope and pull cord. So I wandered back along the western edge of the ridge looking for a good spot to start my descent. Not coming up with much due to the density of the vegetation, I finally just went for it. From the first rap, to the last touch down was about 800' of elevation loss. I lost track of the number of raps, but it had to be around 8-9 raps…which included two 100' raps. Most of the other raps were 50'. Fun day, although would have been much more efficient with an additional person or two… I landed about .2 of a mile north of SR, I then traversed the hillside south, arriving a SR at about 4:00pm. As far as I can tell SR is most likely a chunk of the cliff face above…rolled down the hill and landed the way it sits now. The downhill side probably measures about 50' and the uphill side is about 20'. It's made of the same land mass as all the other rock in the Northern Coastal Range…conglomerated junk. The west face might make a fun high-grade Top Rope route.
This was a fun thrash, and looking forward to going back with a longer rope to drop straight down from the top of the ridge.
My route…the hard way to Sasquatch Rock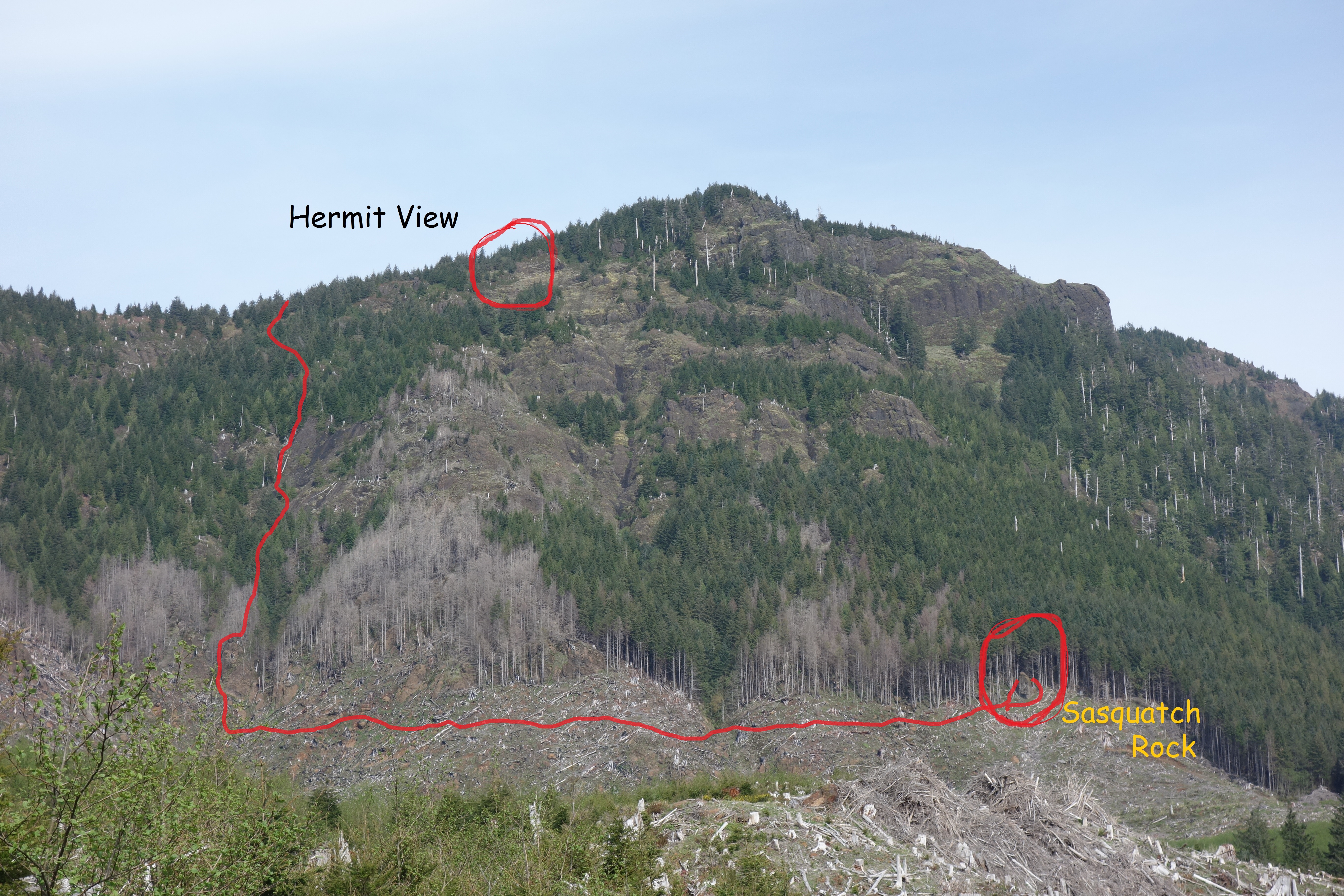 Gonna be a beautiful day….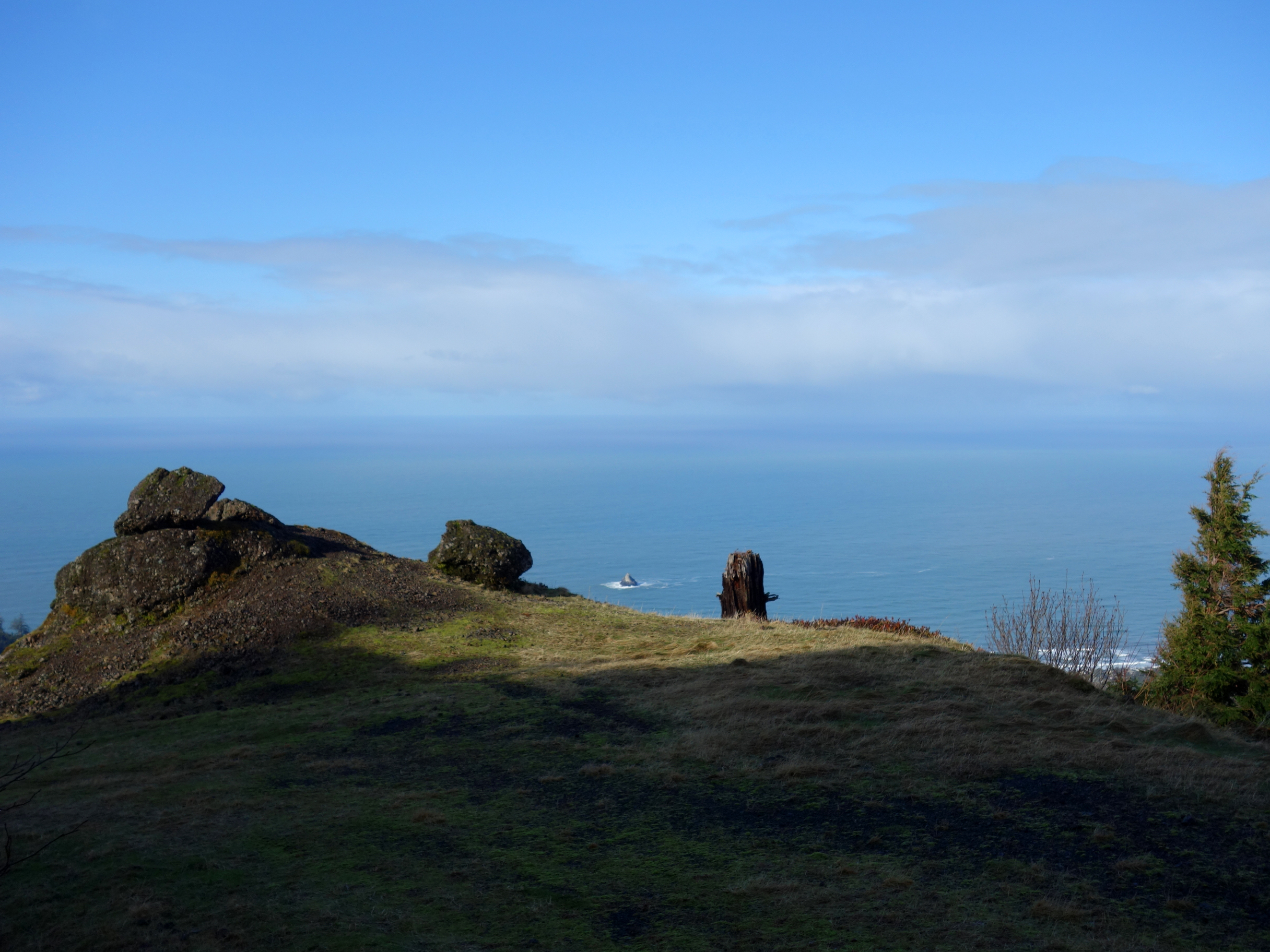 Dang, should have brought a longer rope…..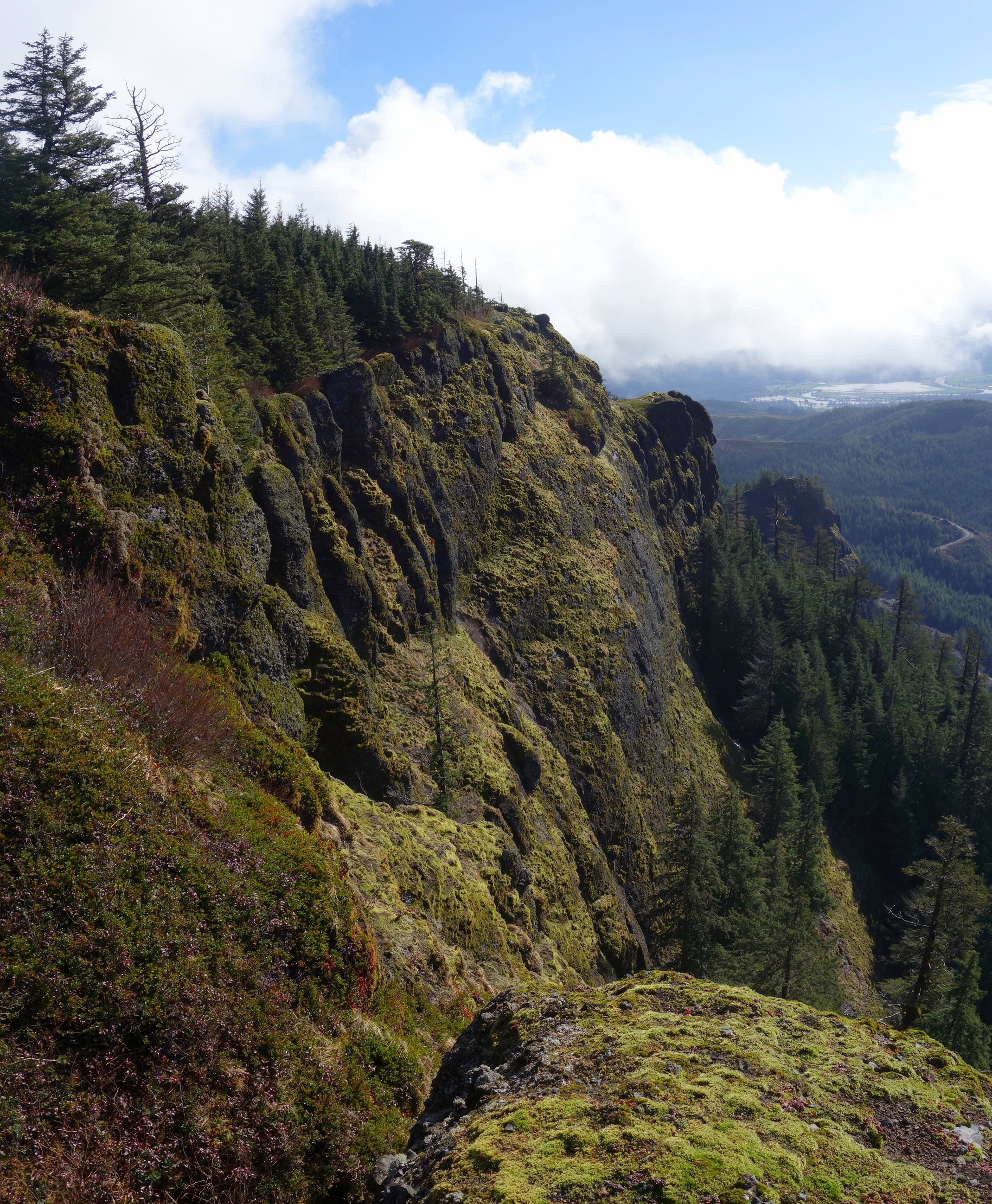 Looking down about a thousand feet, Sasquatch is directly below at the edge of the cut timber…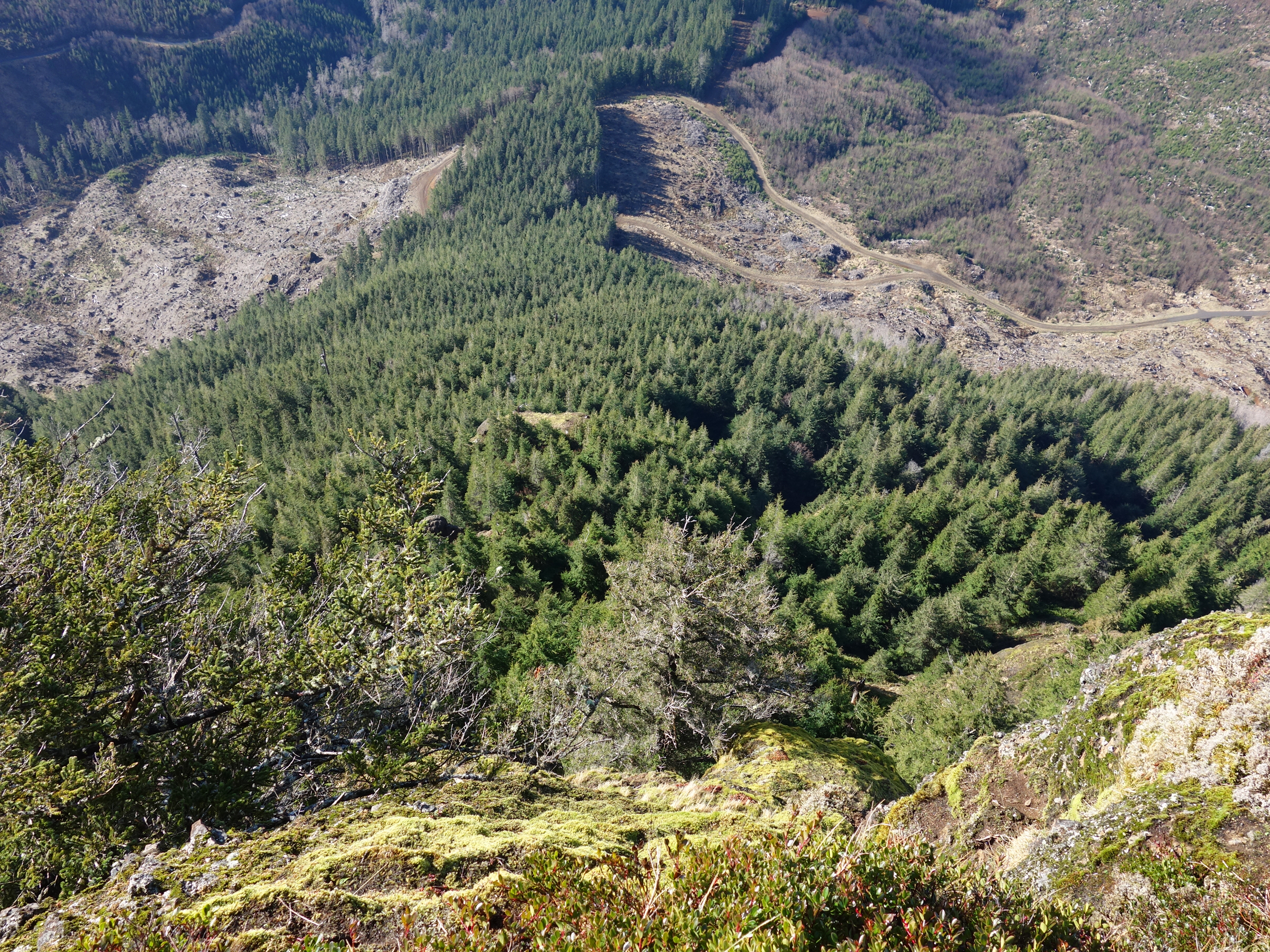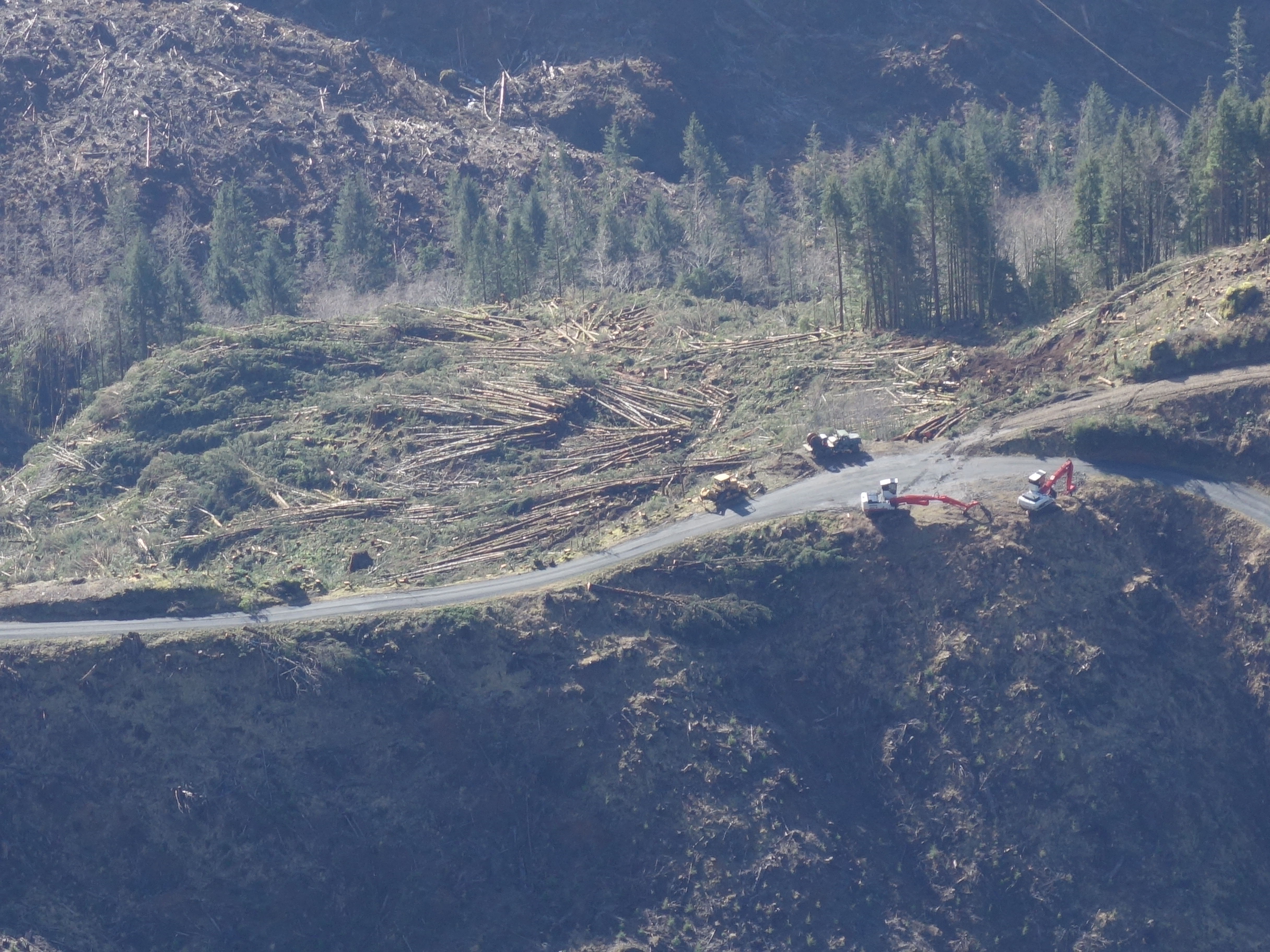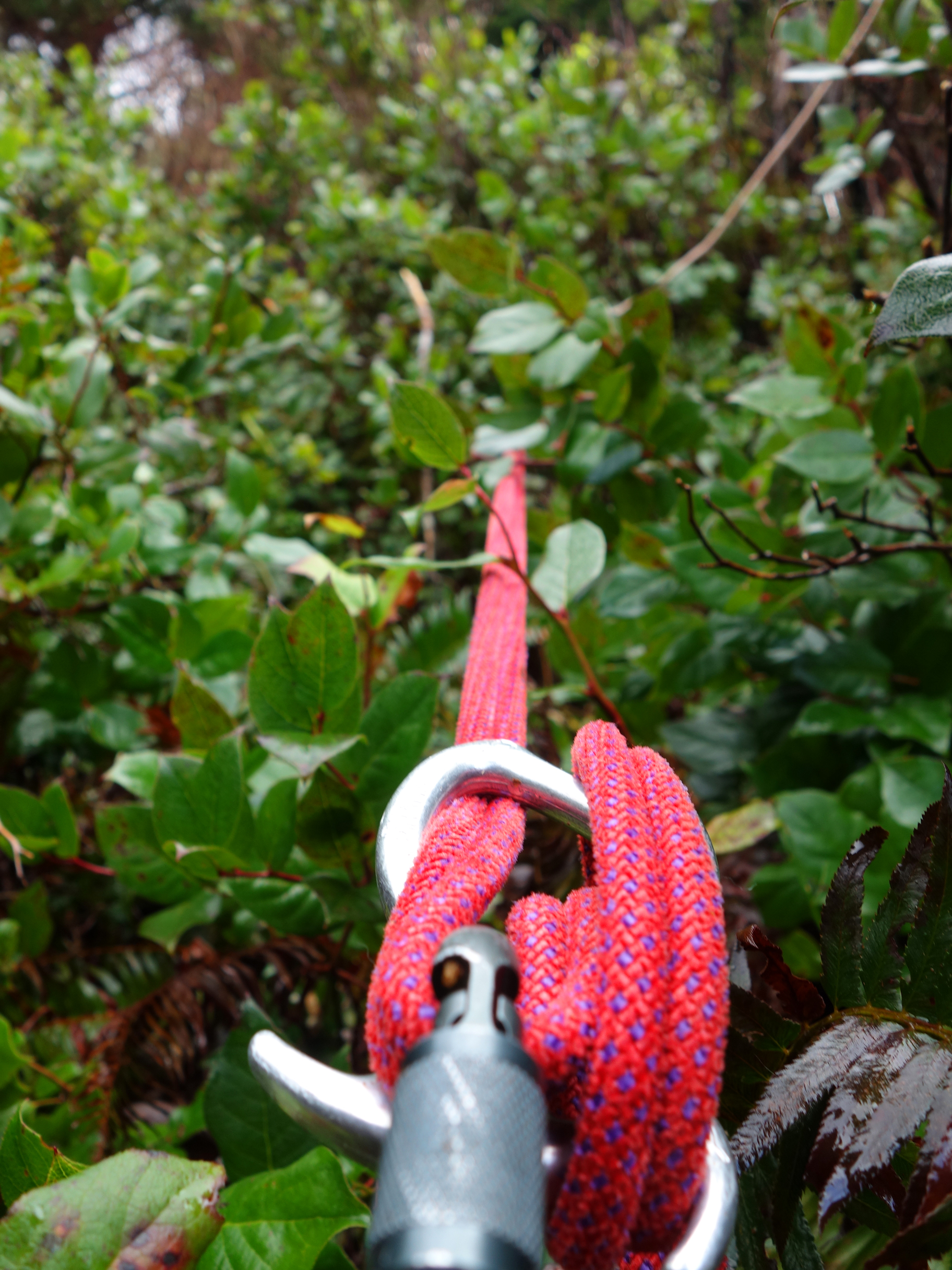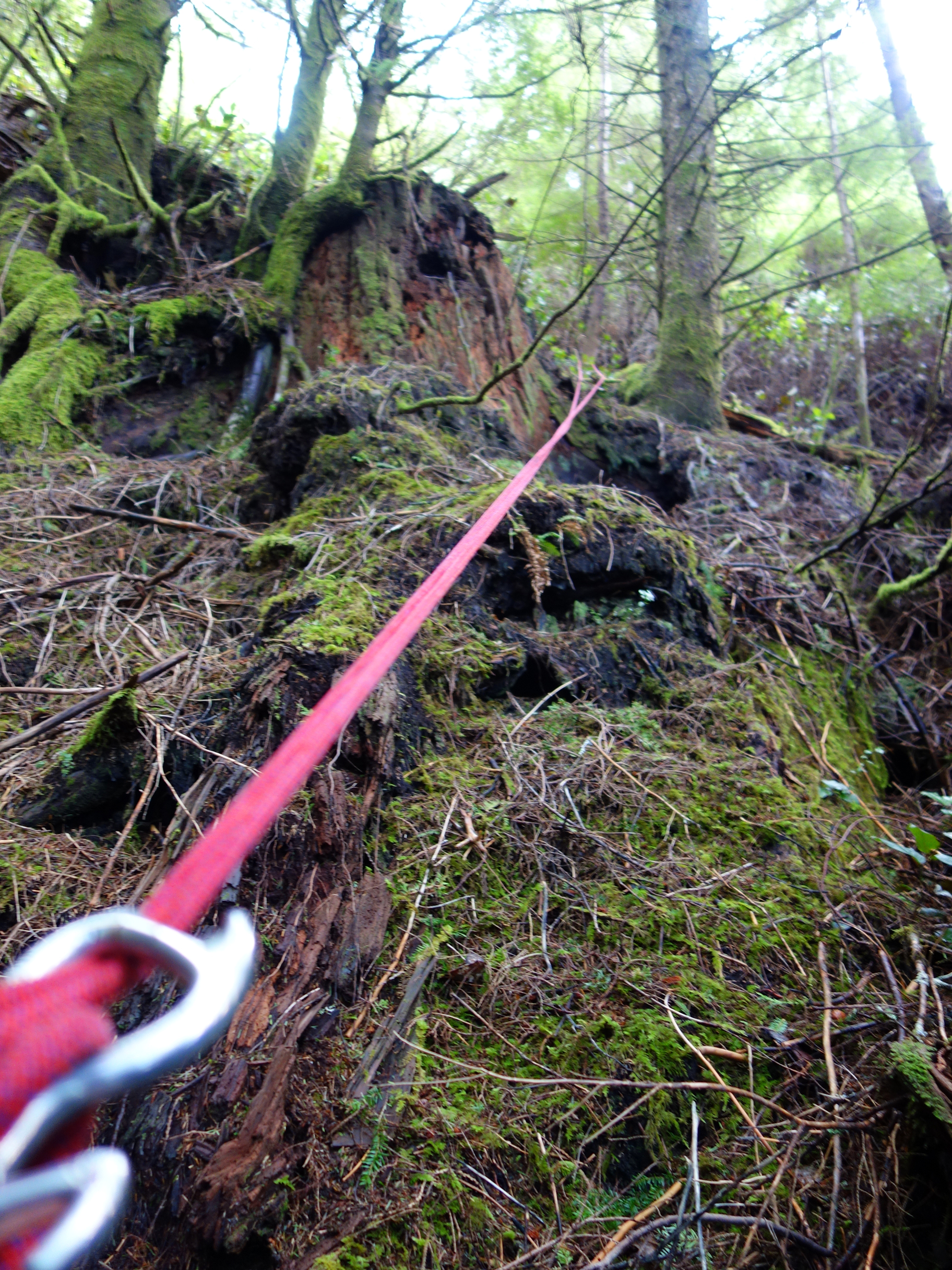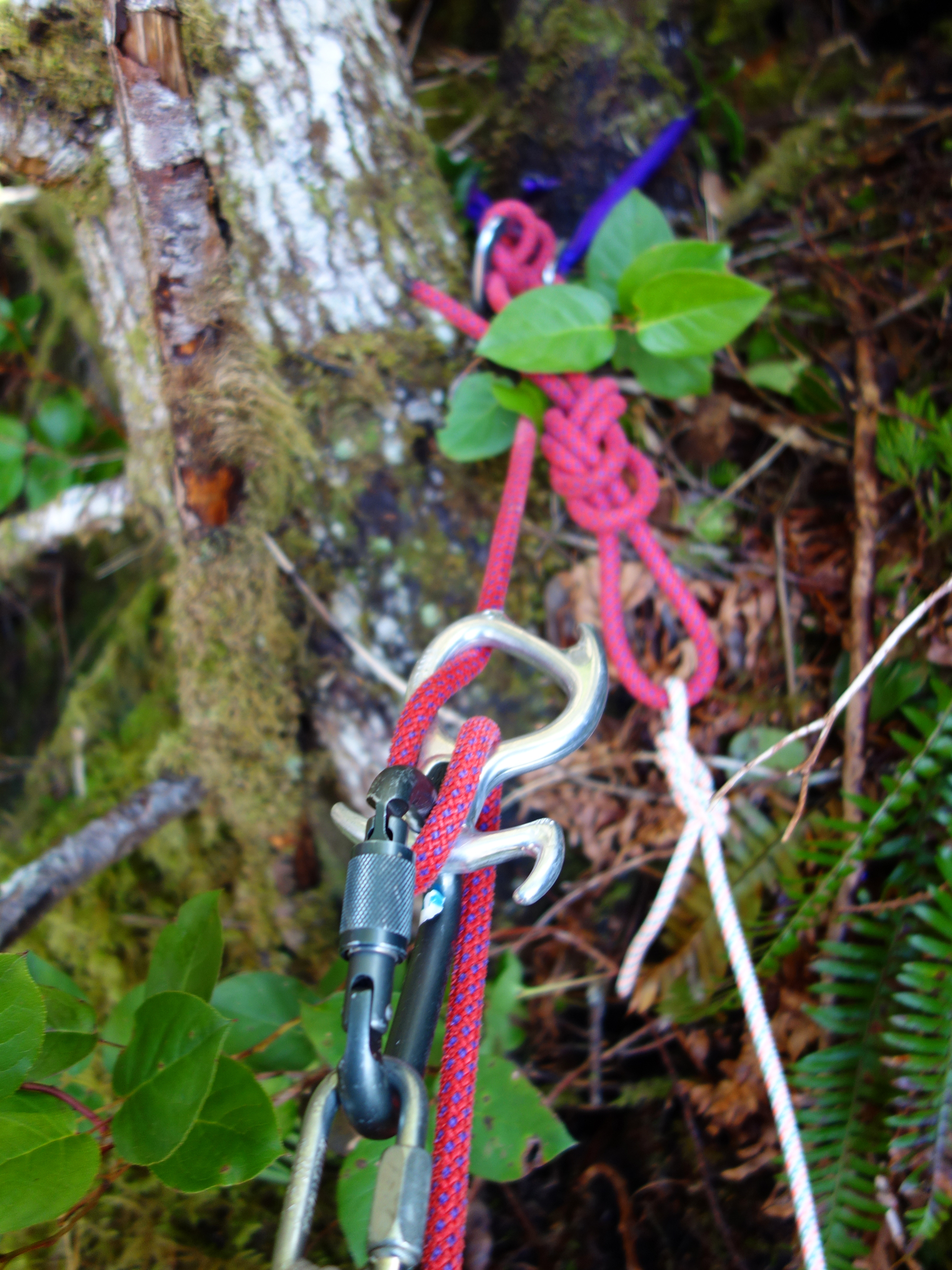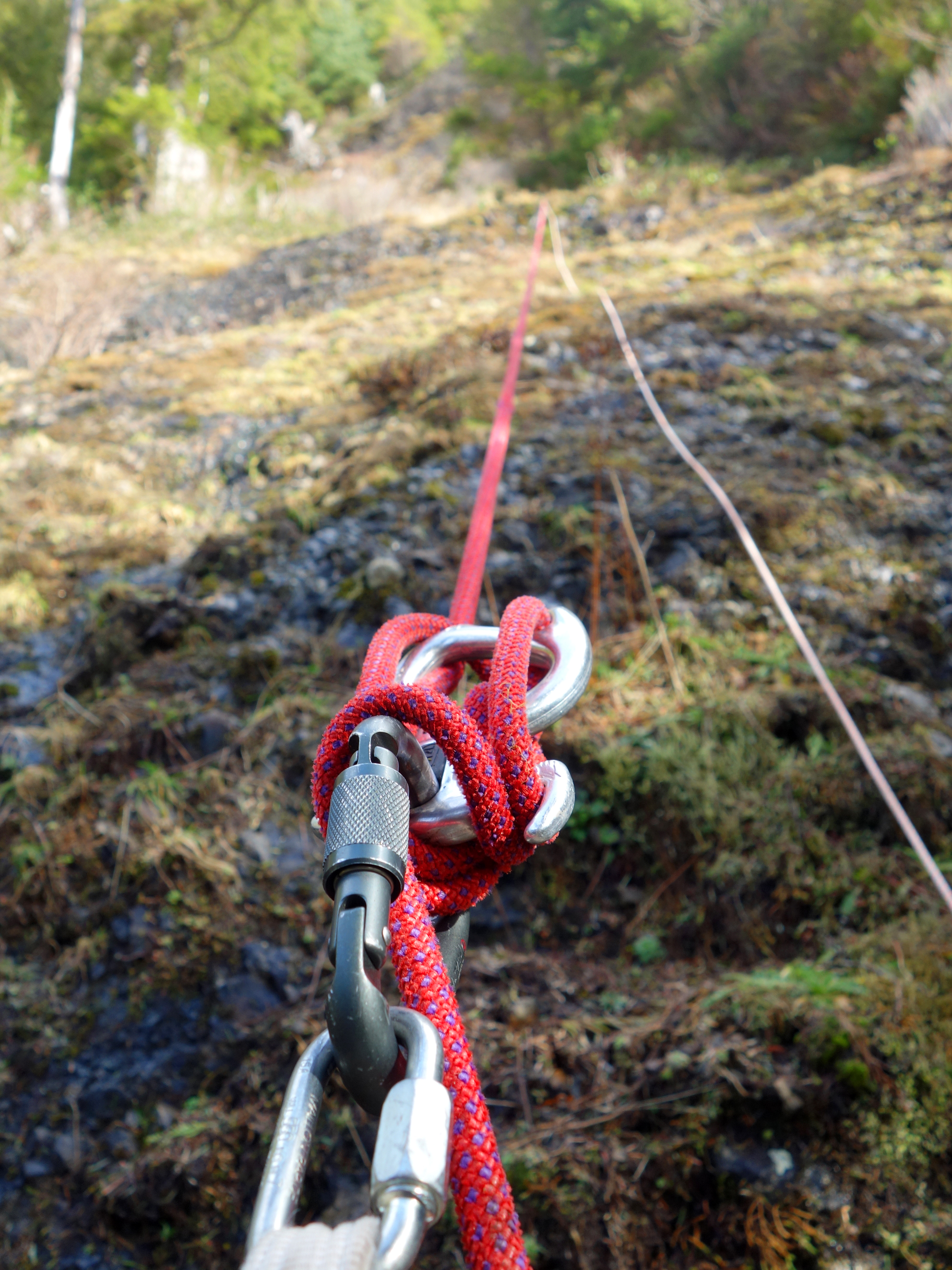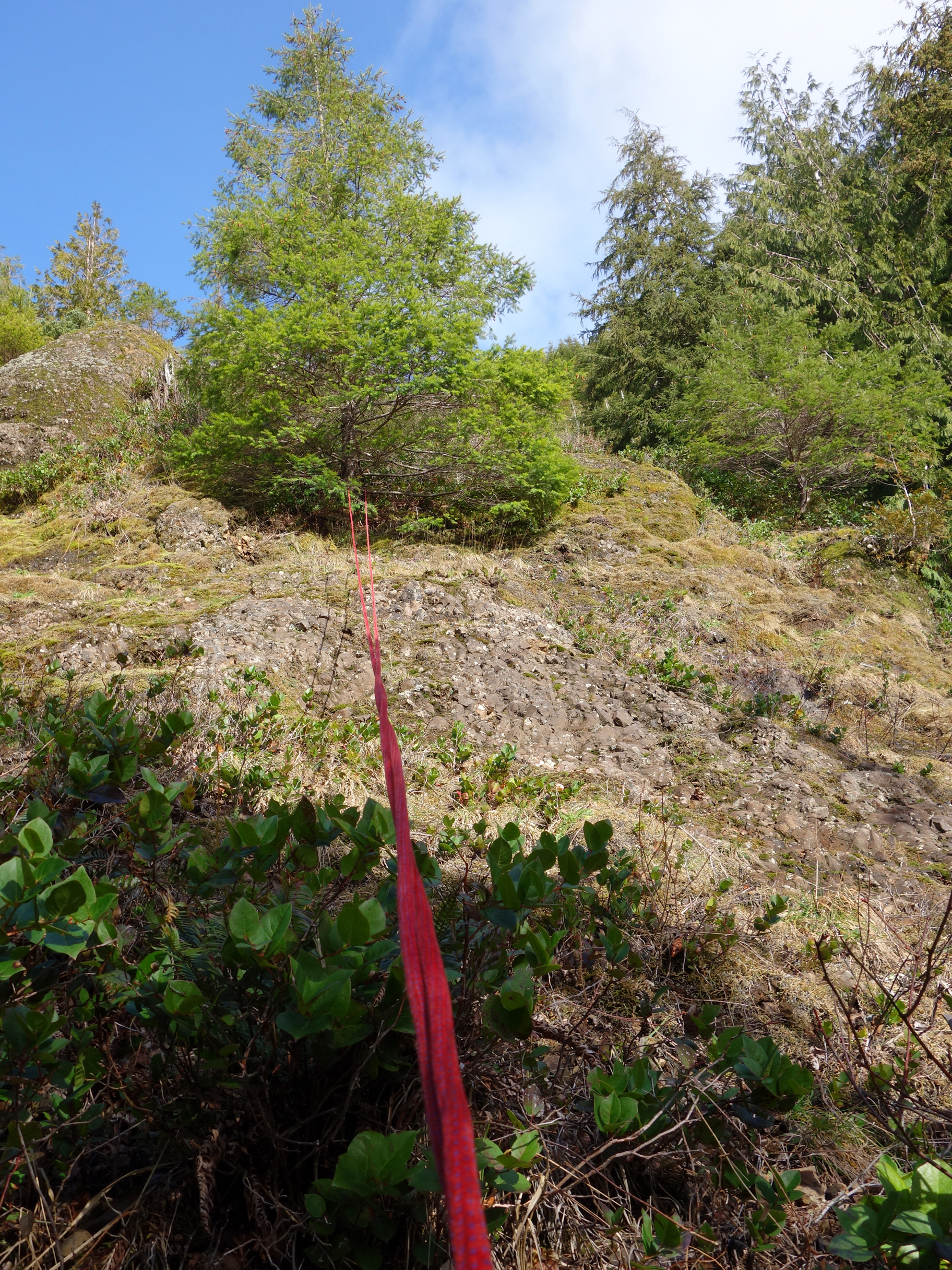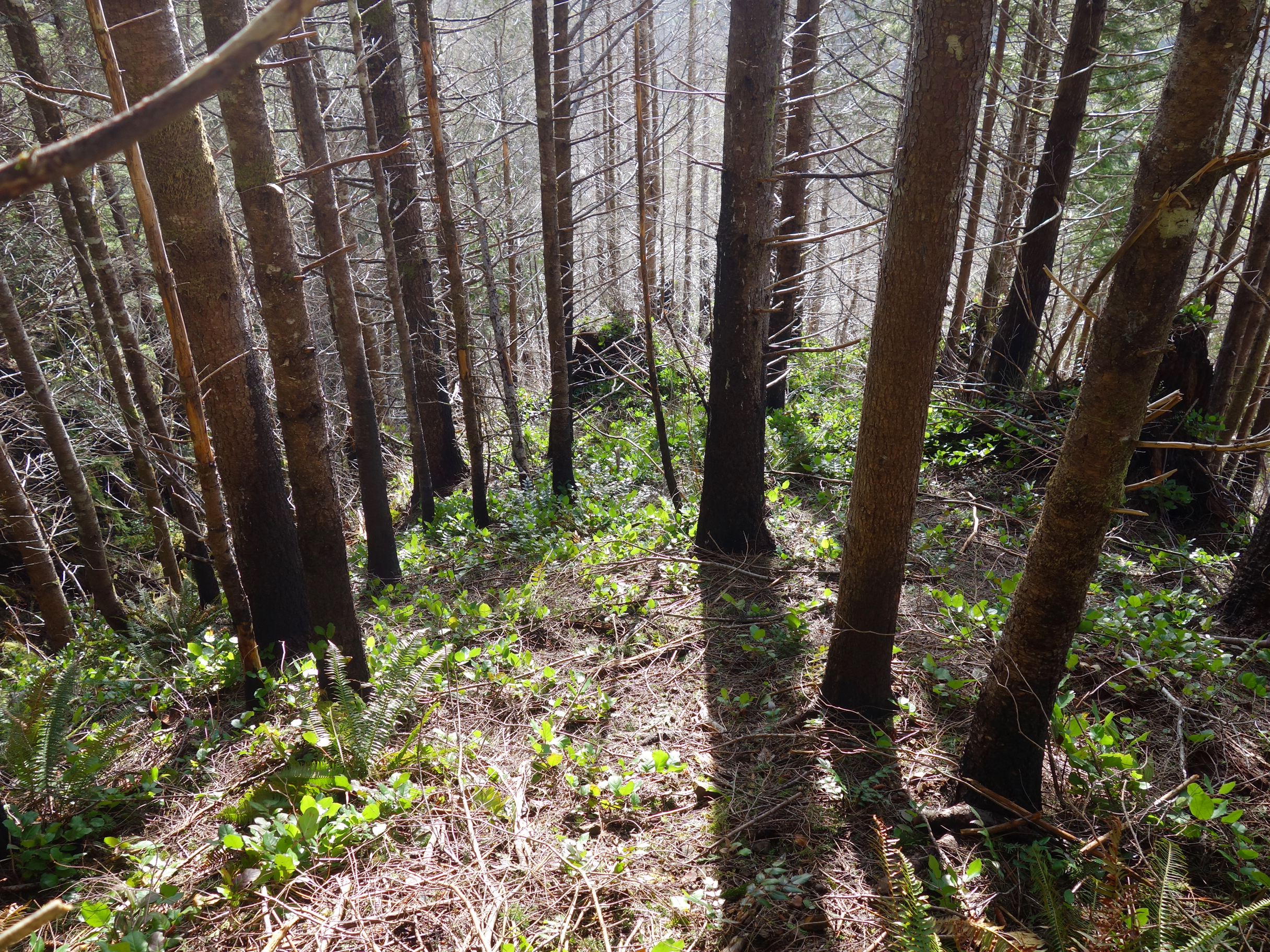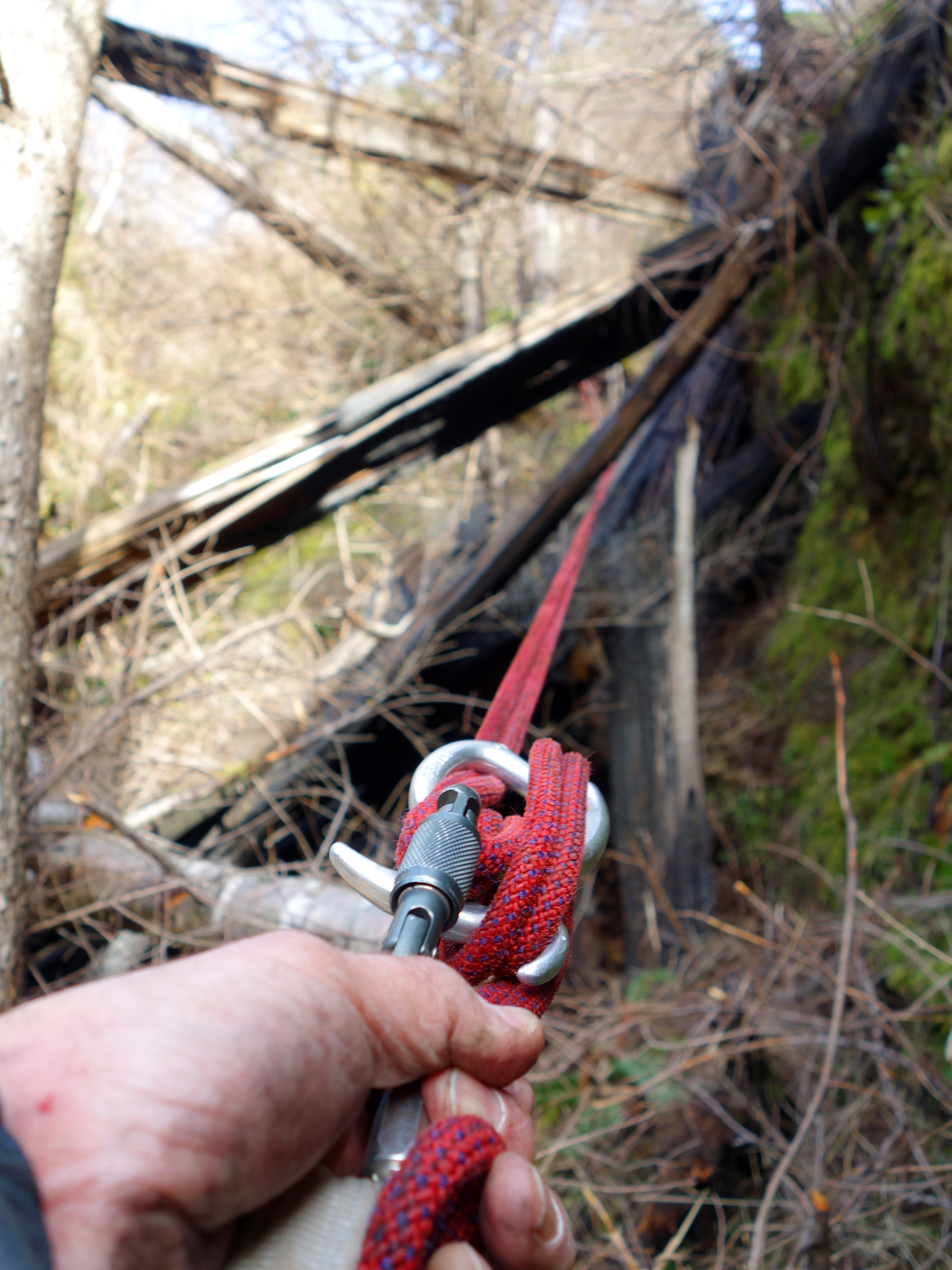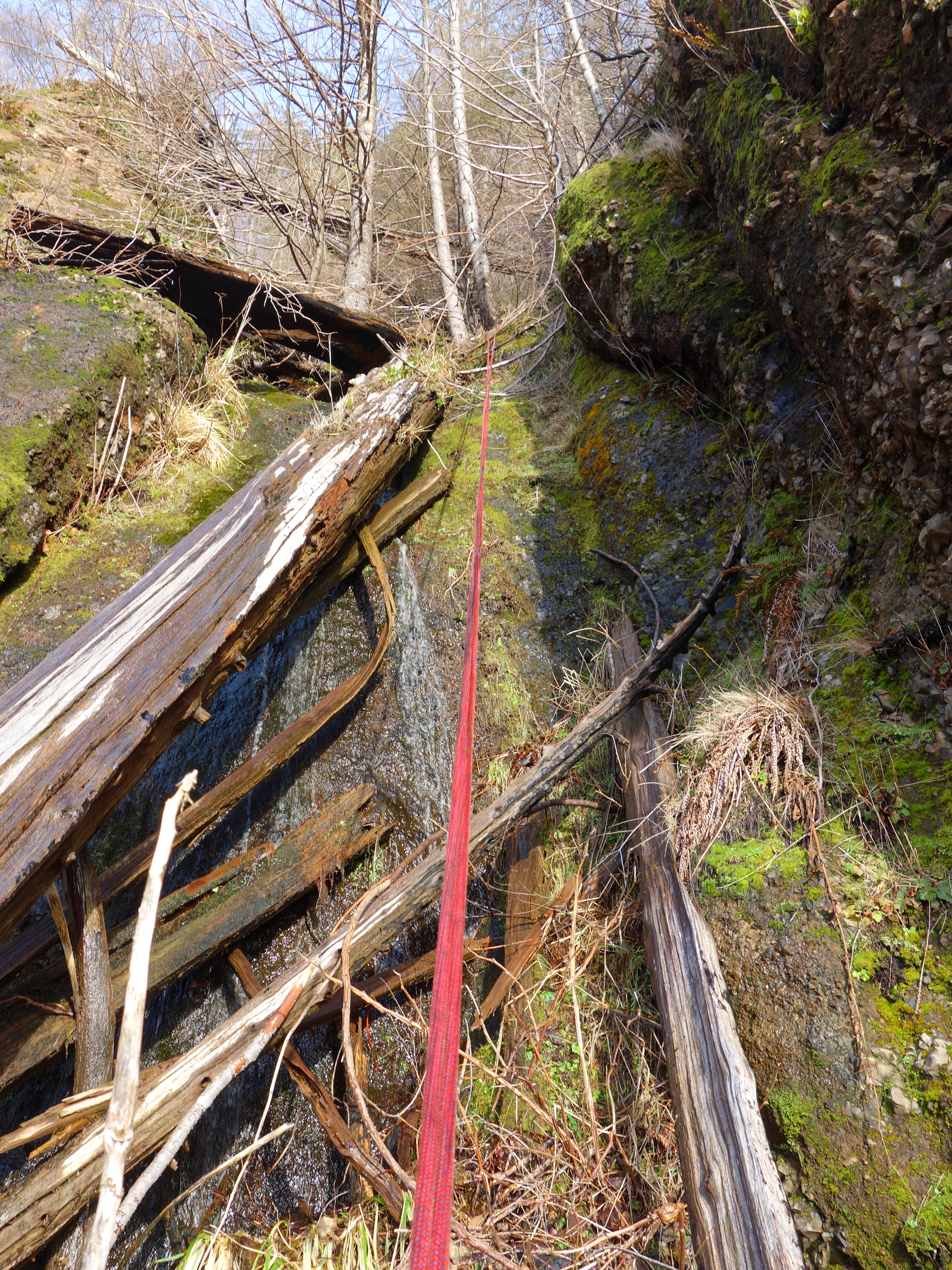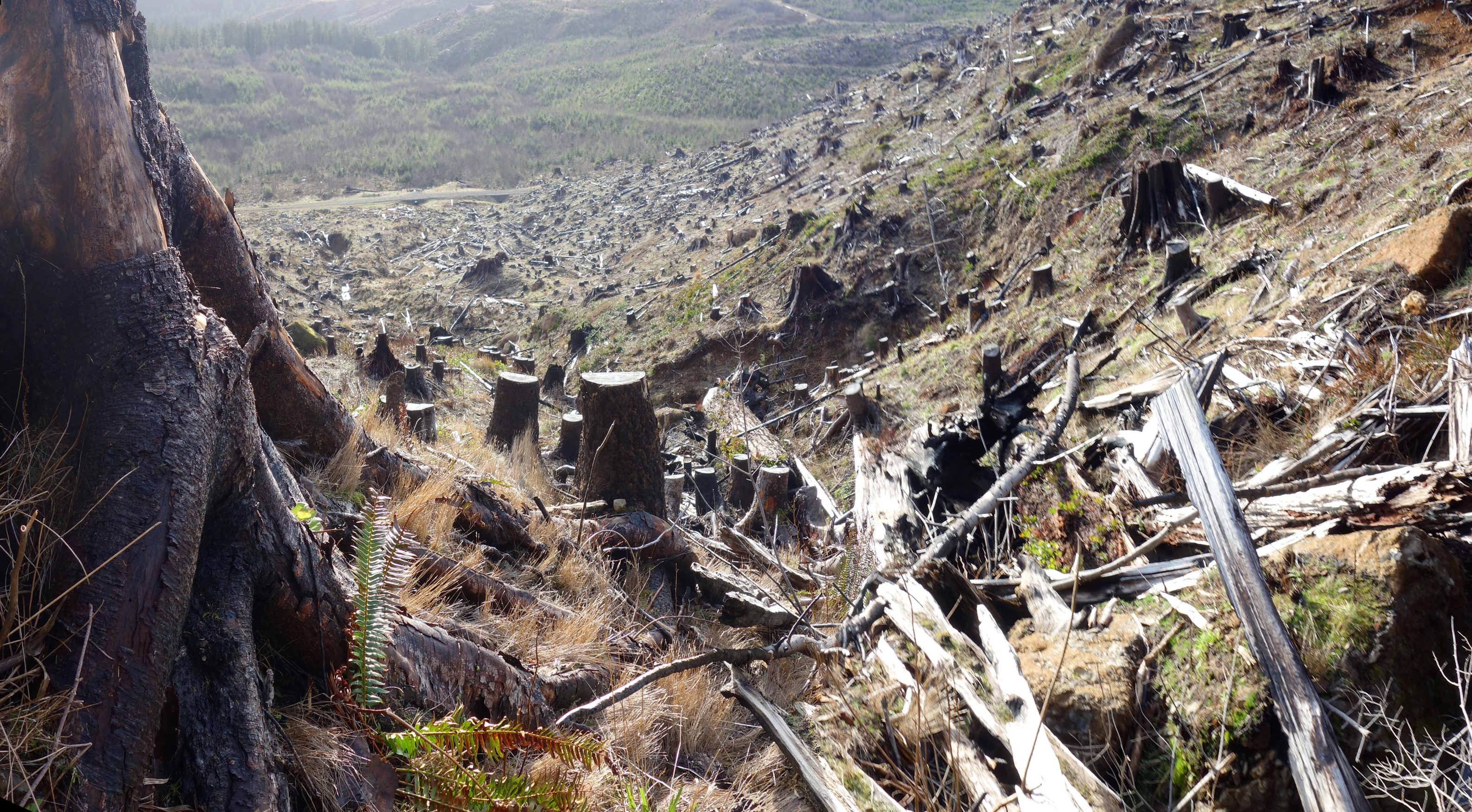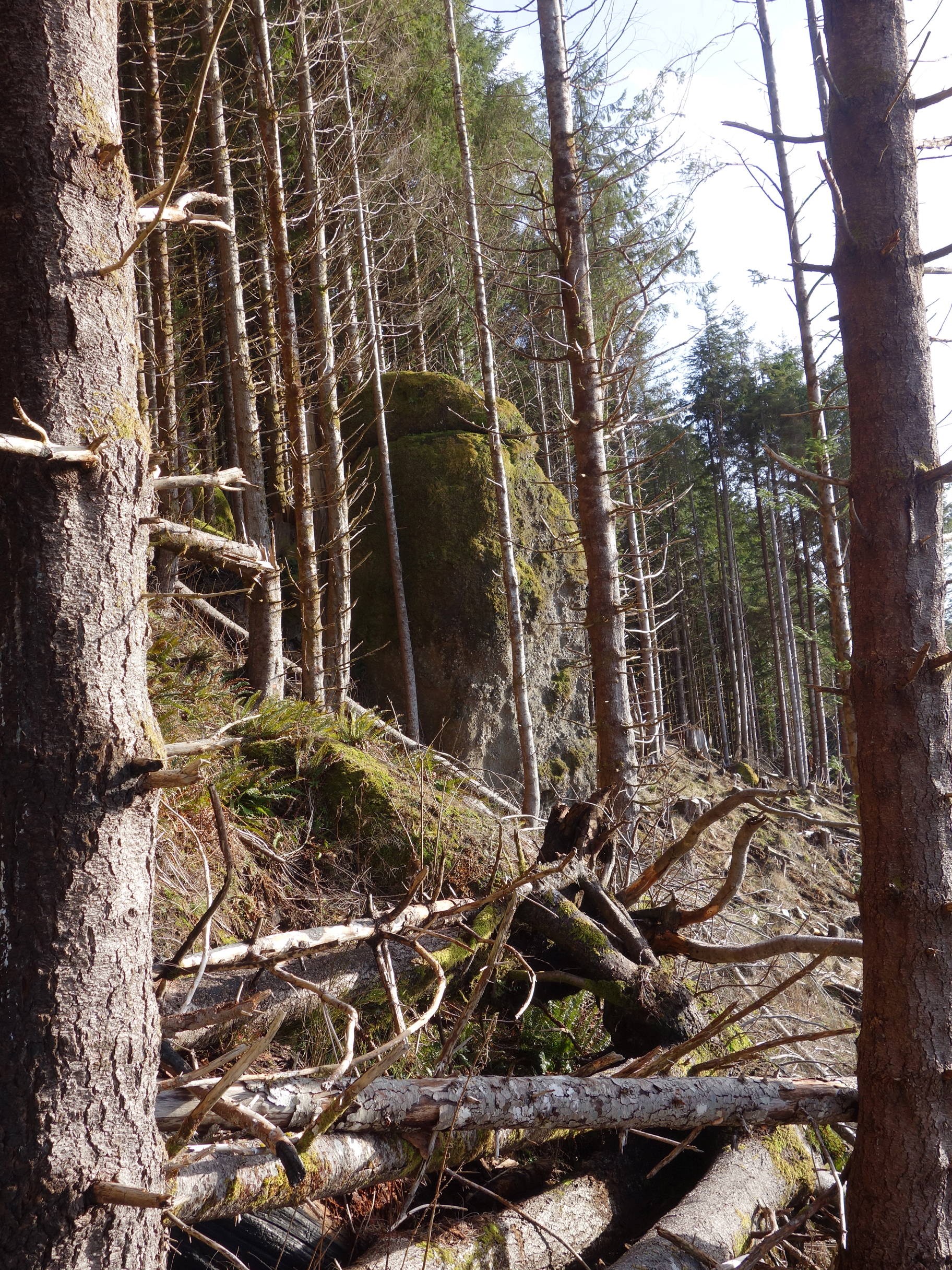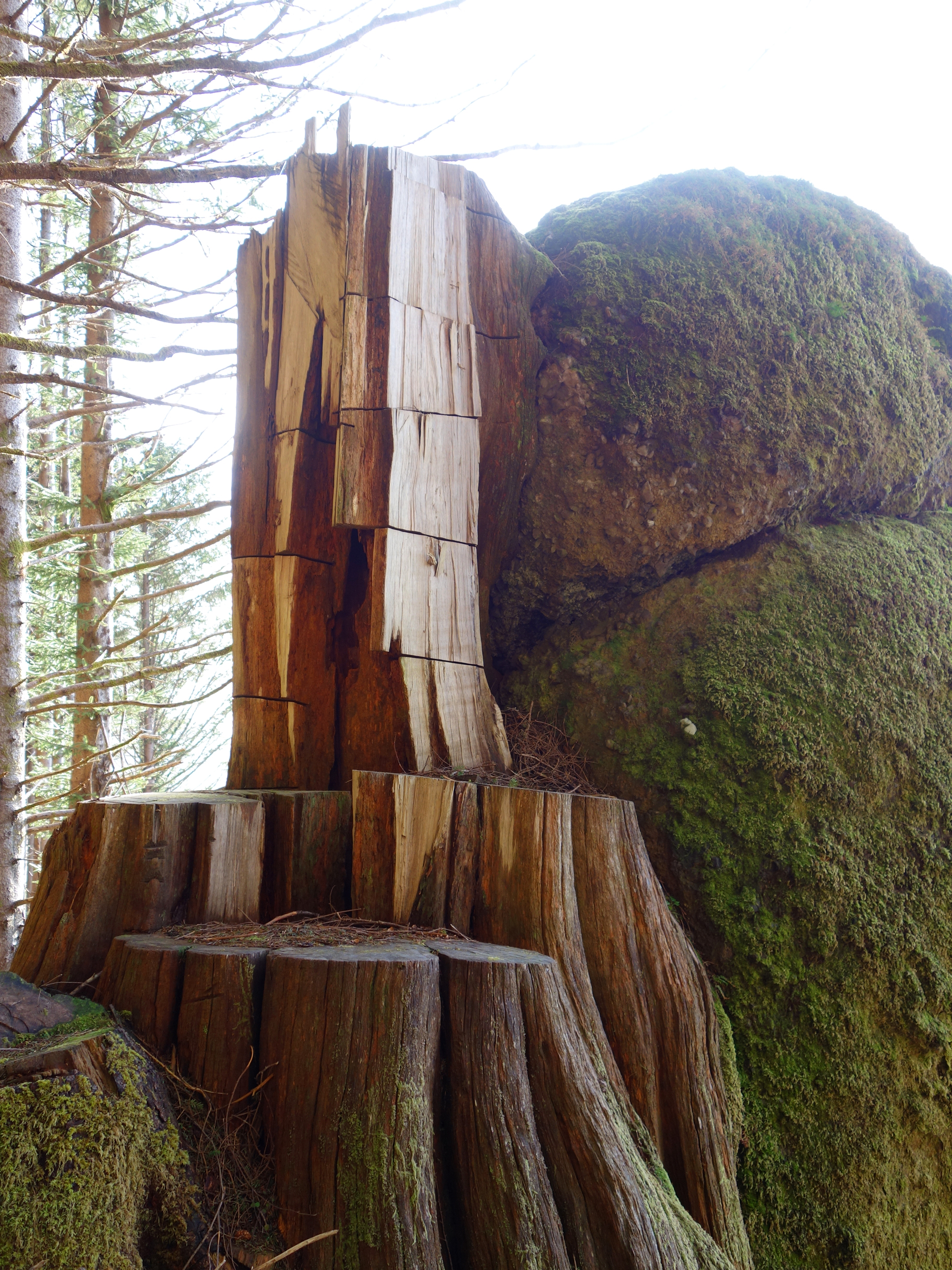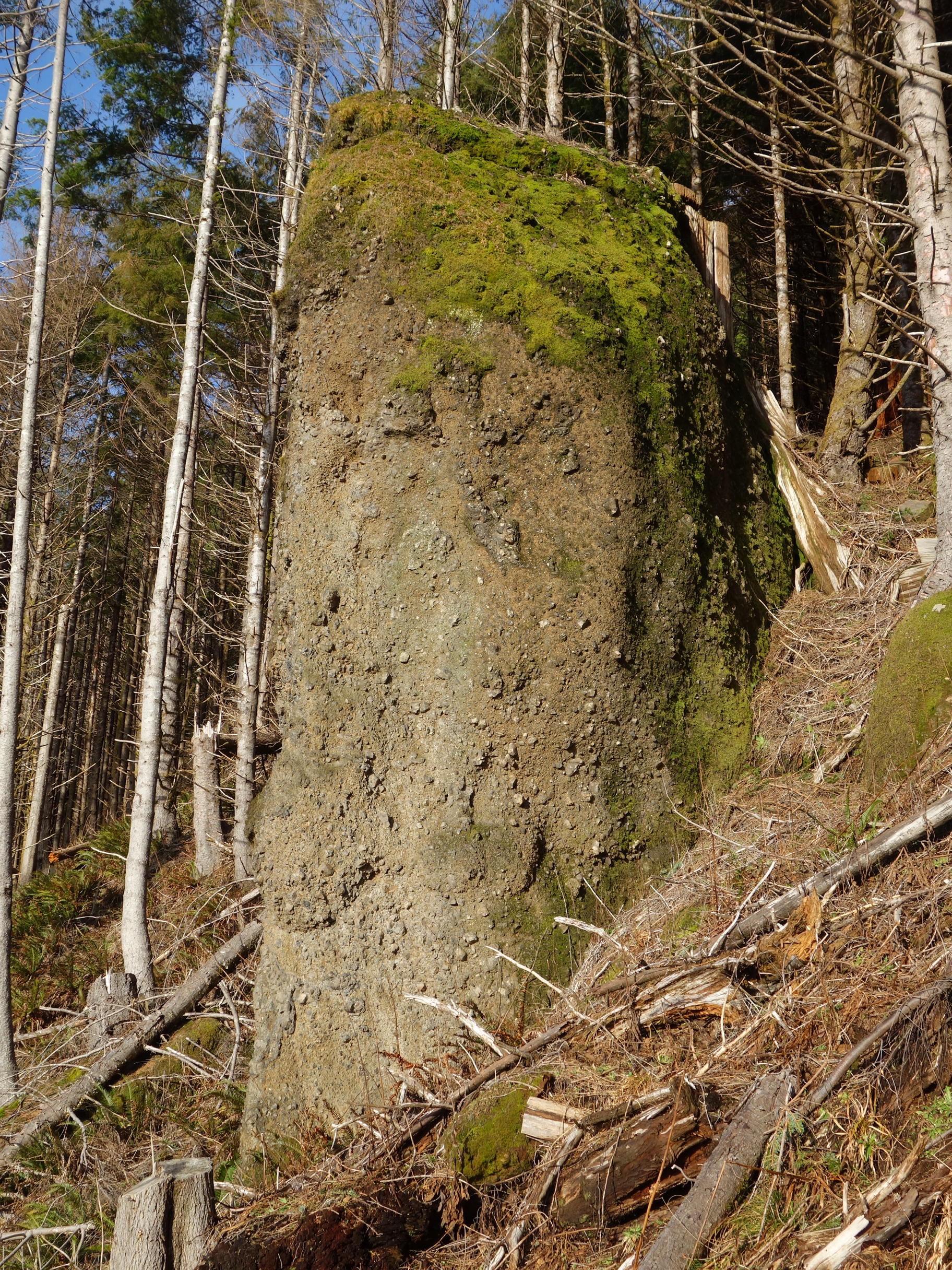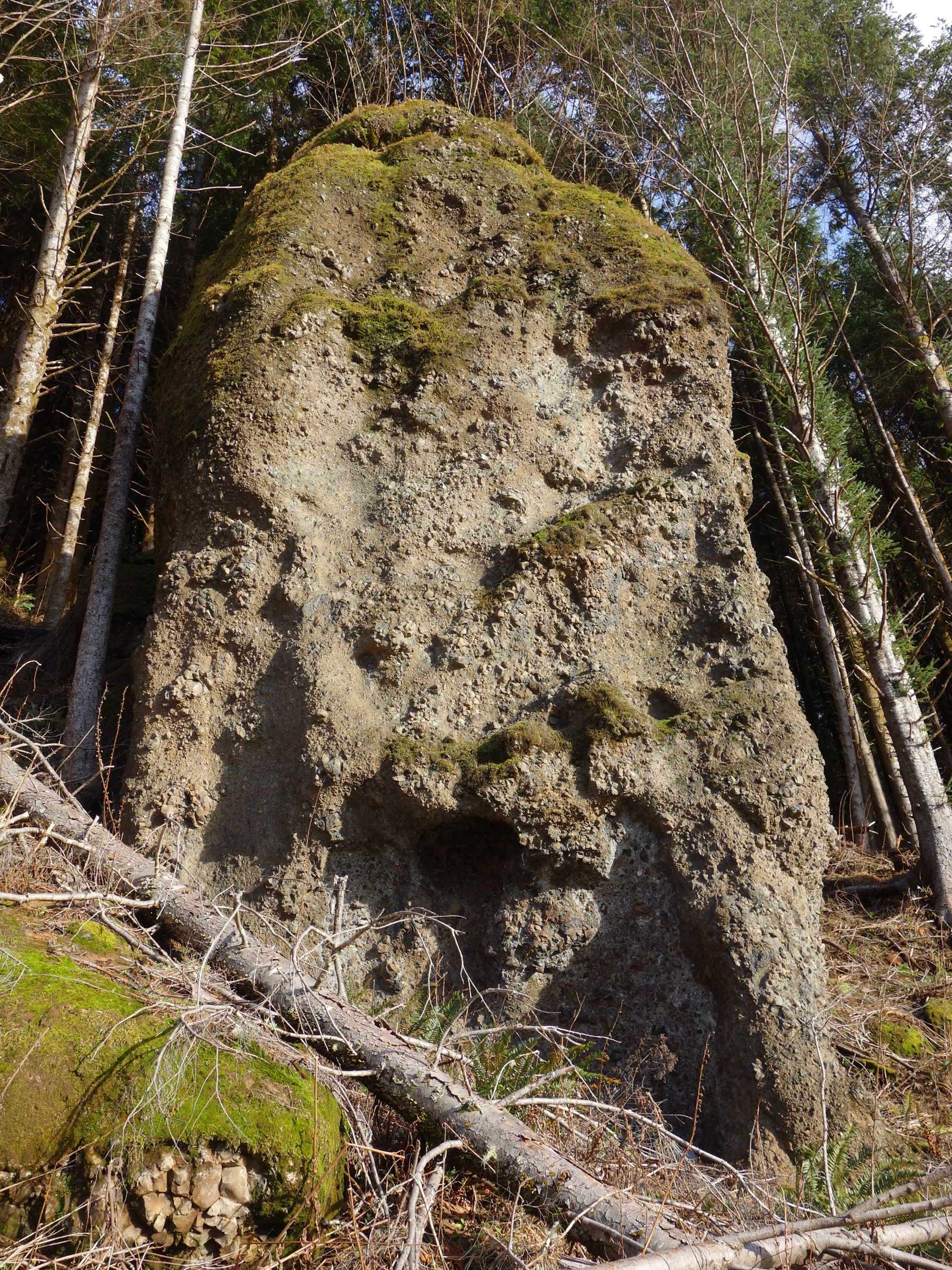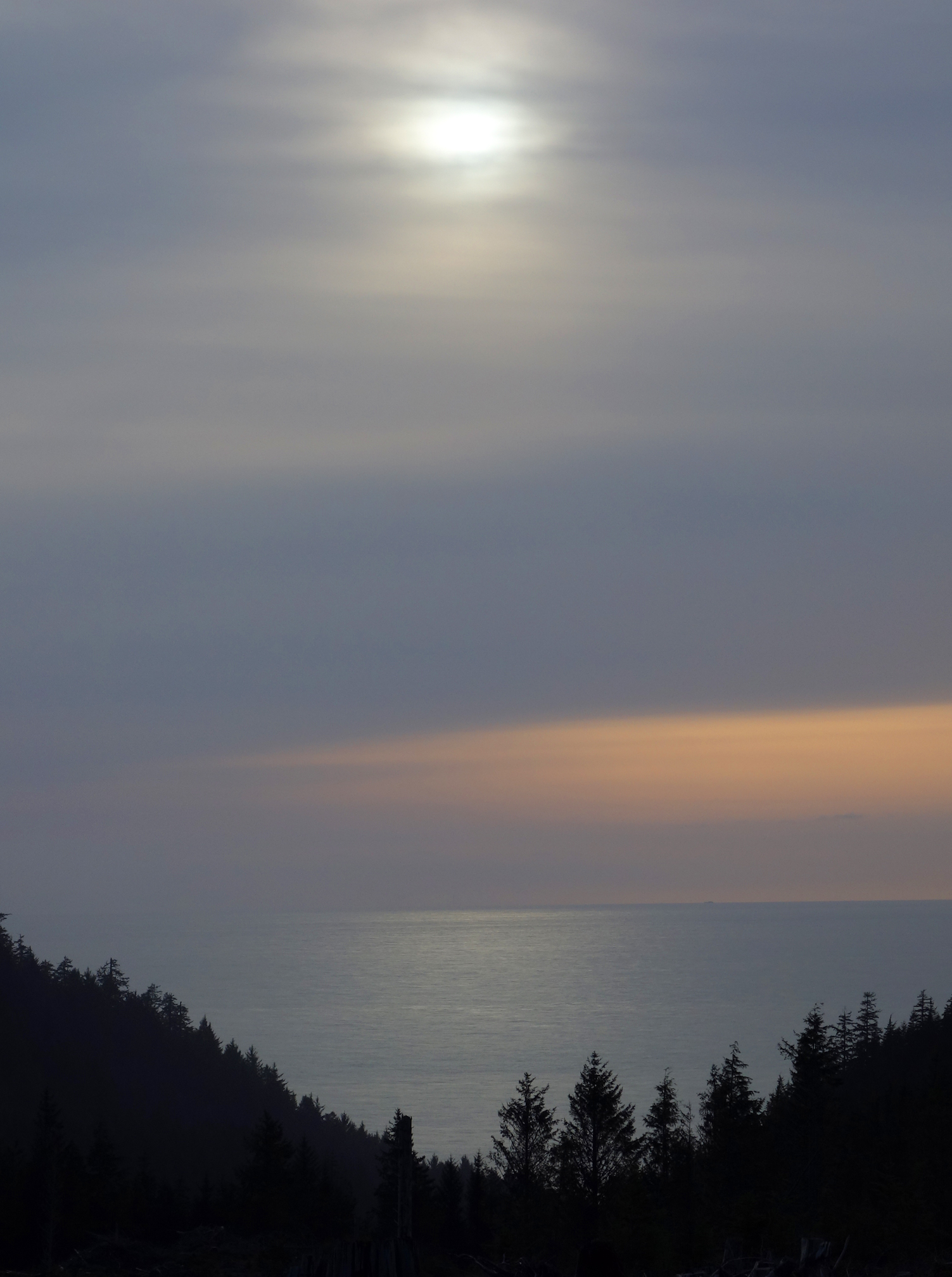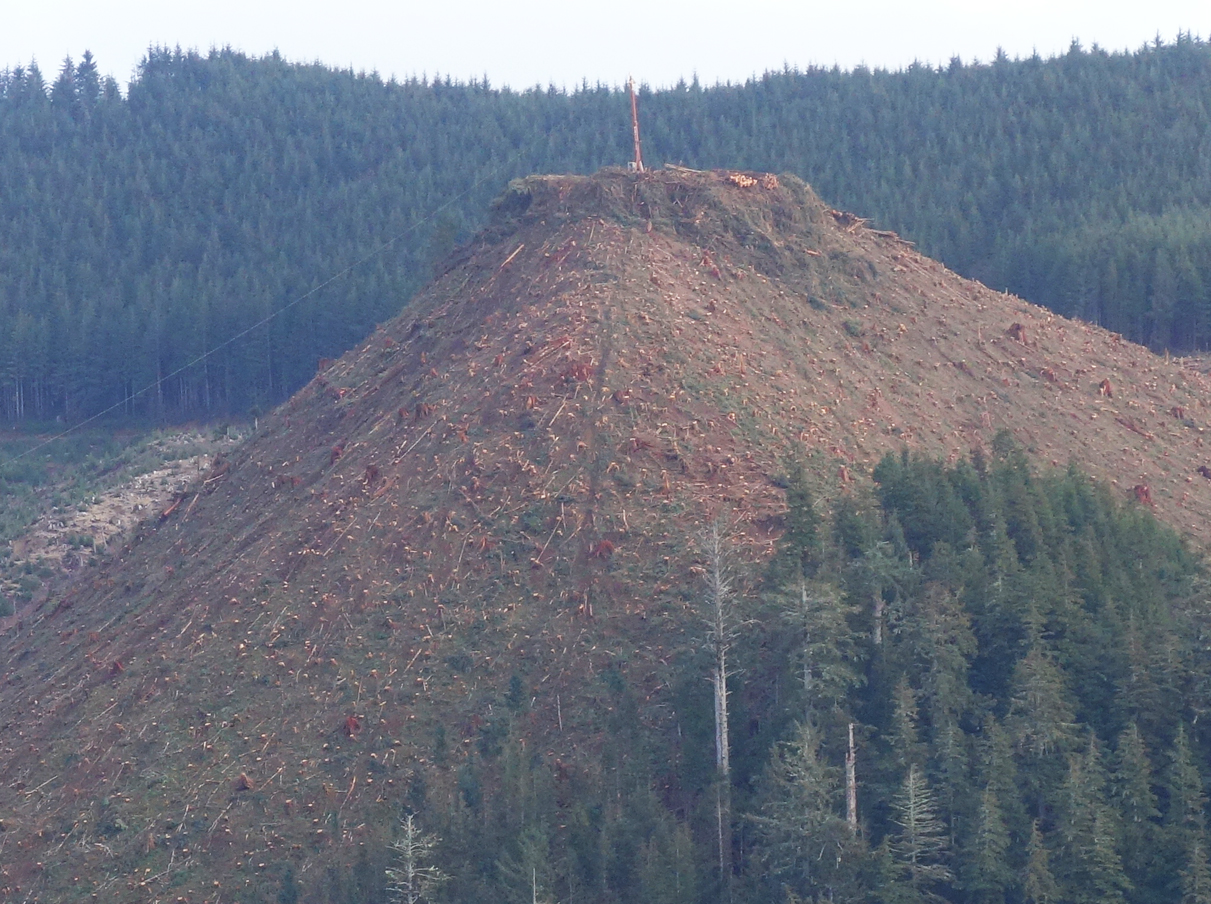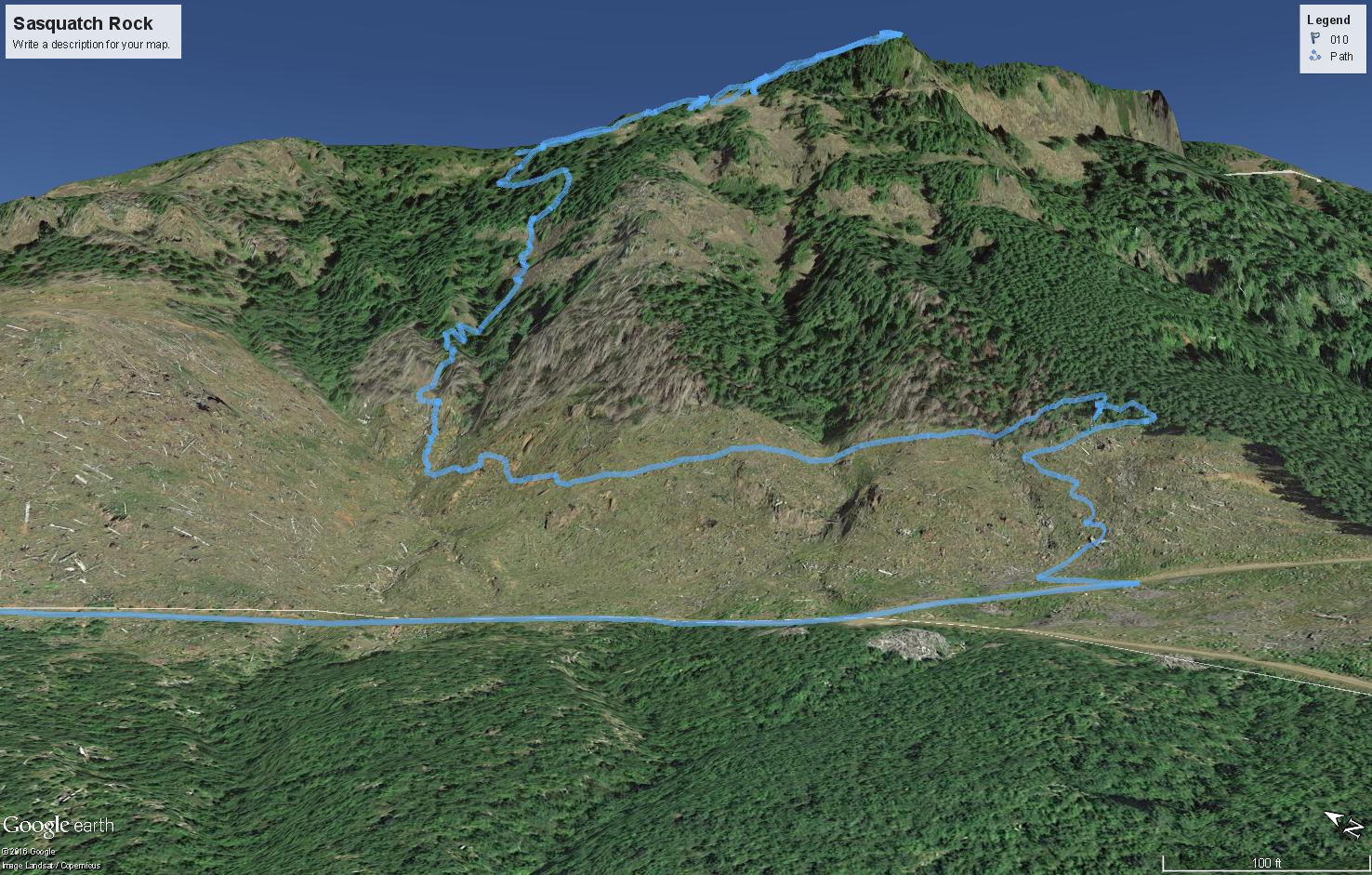 