Well, since it looked like it was going to rain all over the PNW, we thought we'd take our chances at Smith Rock… "it never rains at Smith", right? Wrong… Luckily we had a plan B. It was to explore the back country of Smith. We drew a line on the topo that climbed above the clouds, along the ridge tops, all the way to the summit of Gray Butte, where we turned around and dropped into the Sherwood Canyon and made our way back to Smith Rock. Fun day with only a couple of small showers of rain.
A light sprinkle as we arrived at Smith Rock…

Nearing the top of Burma Road…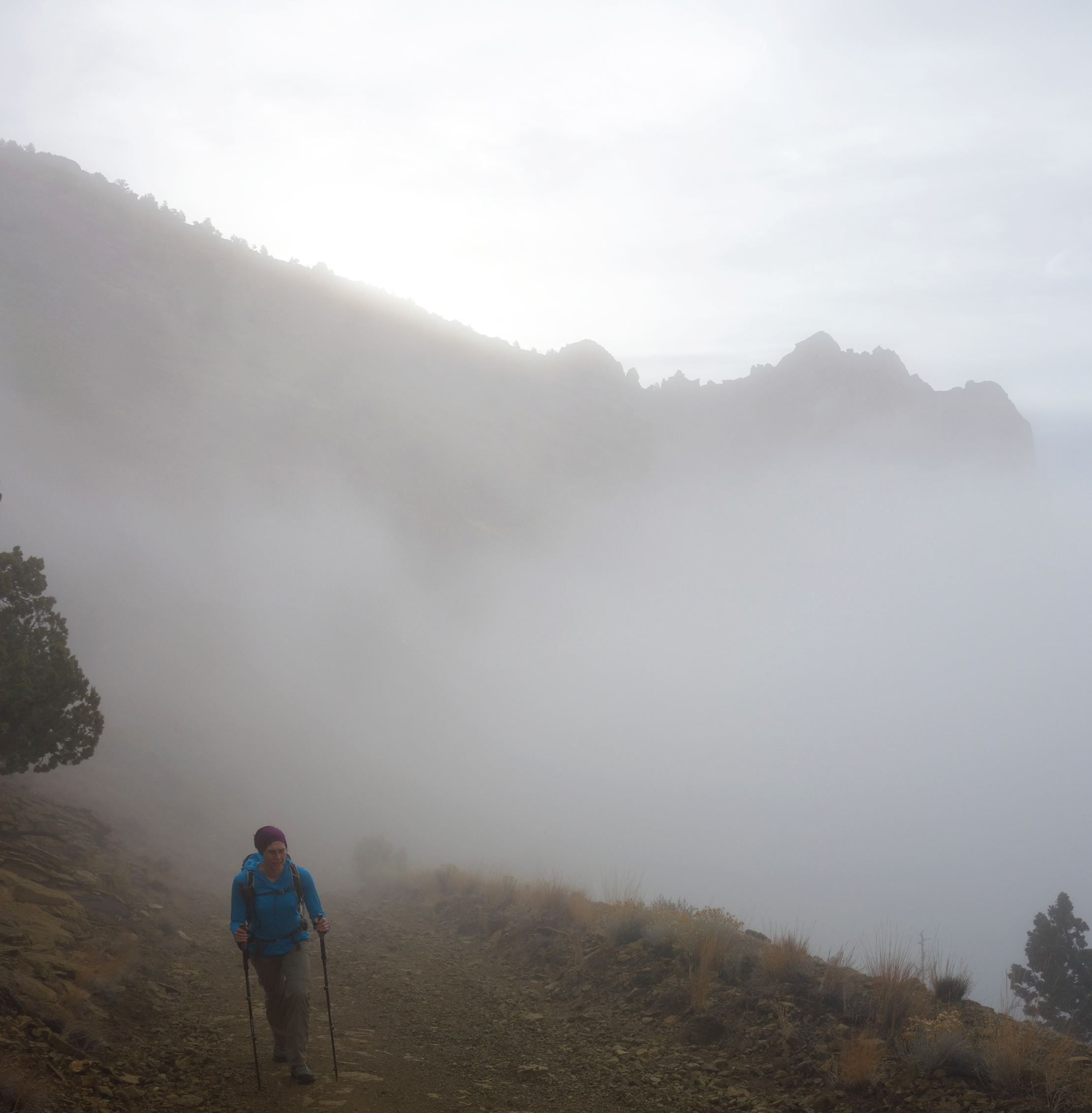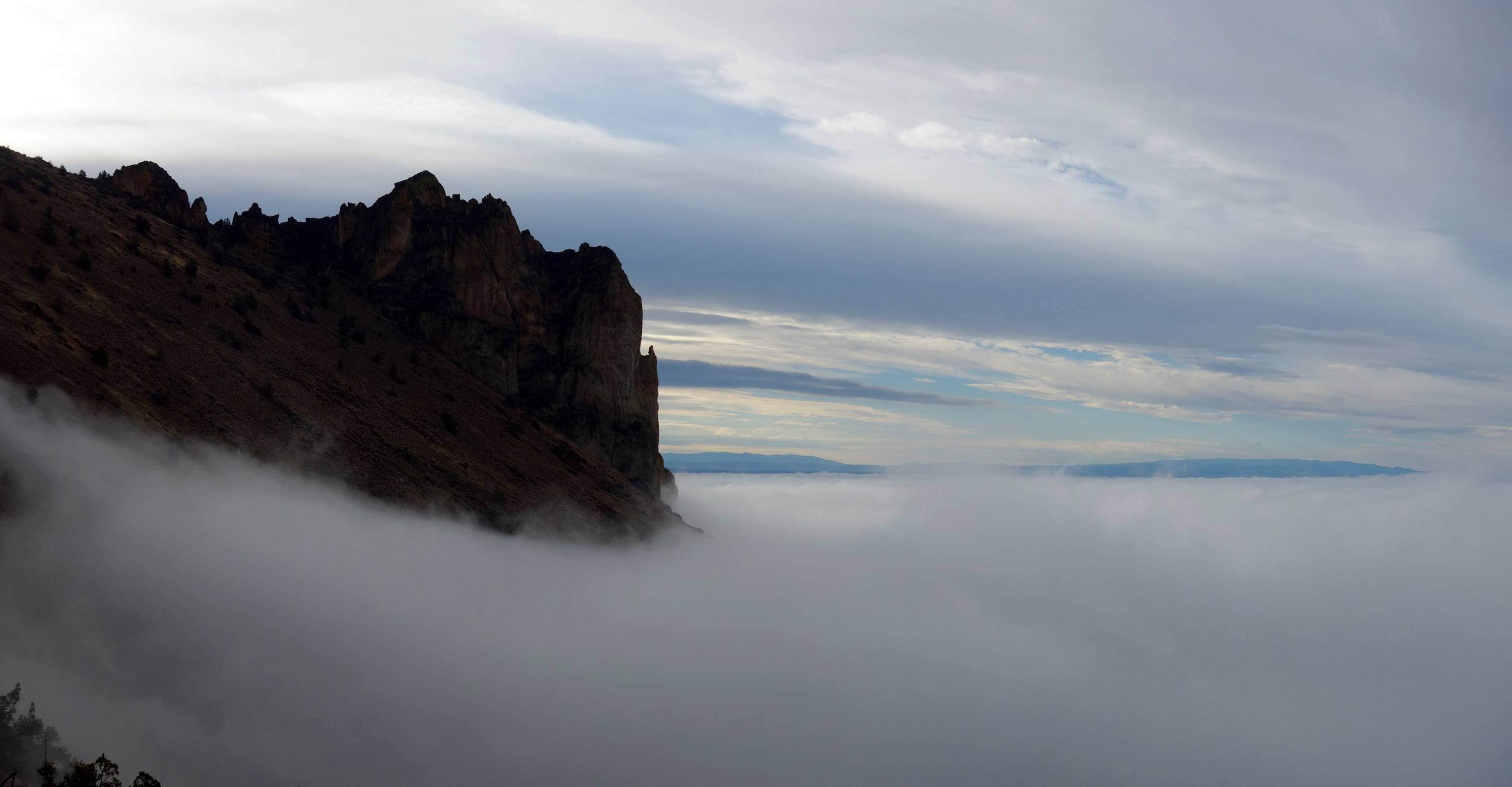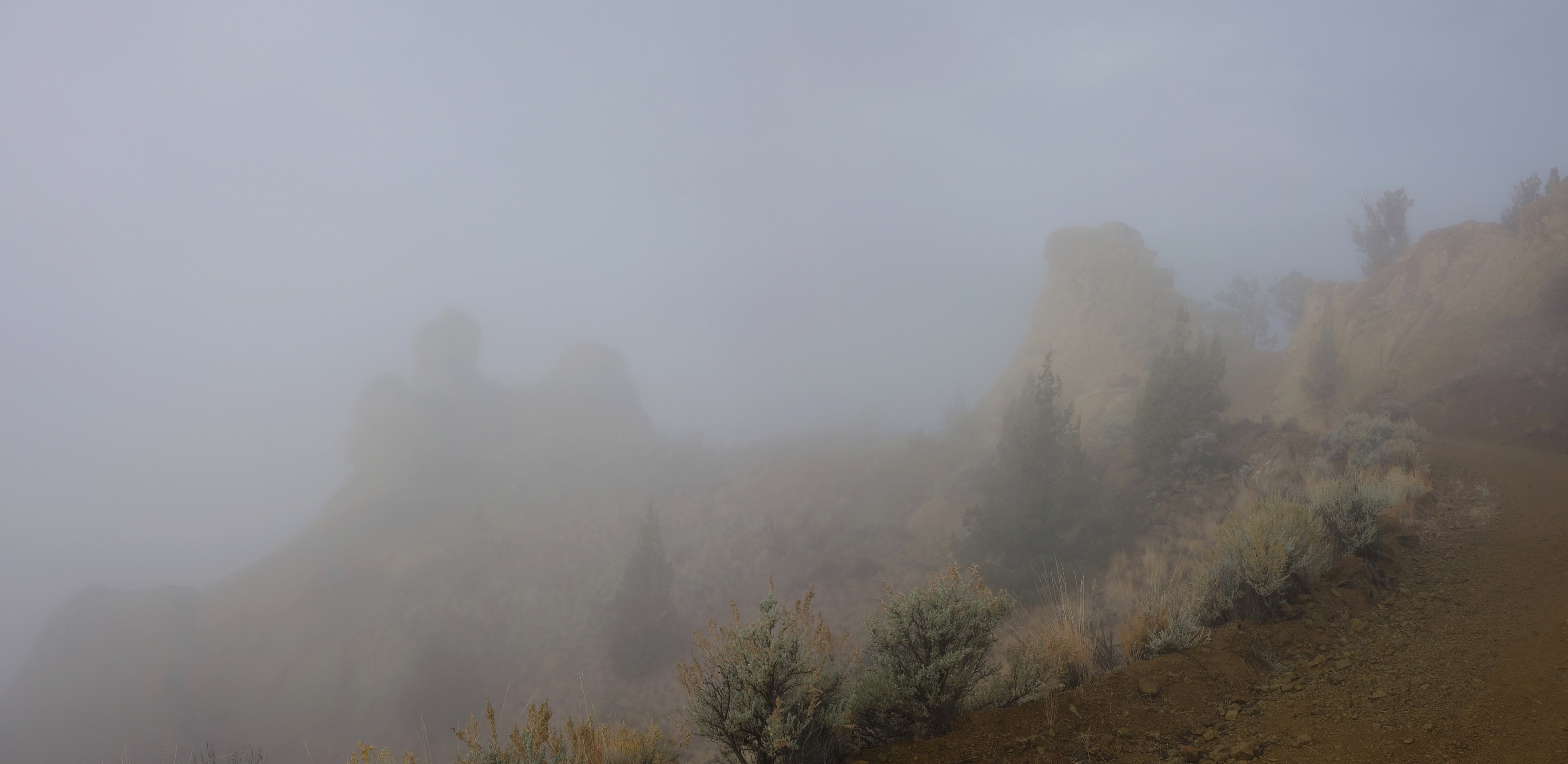 At the top of Burma Road looking west toward the Smith Rock Group…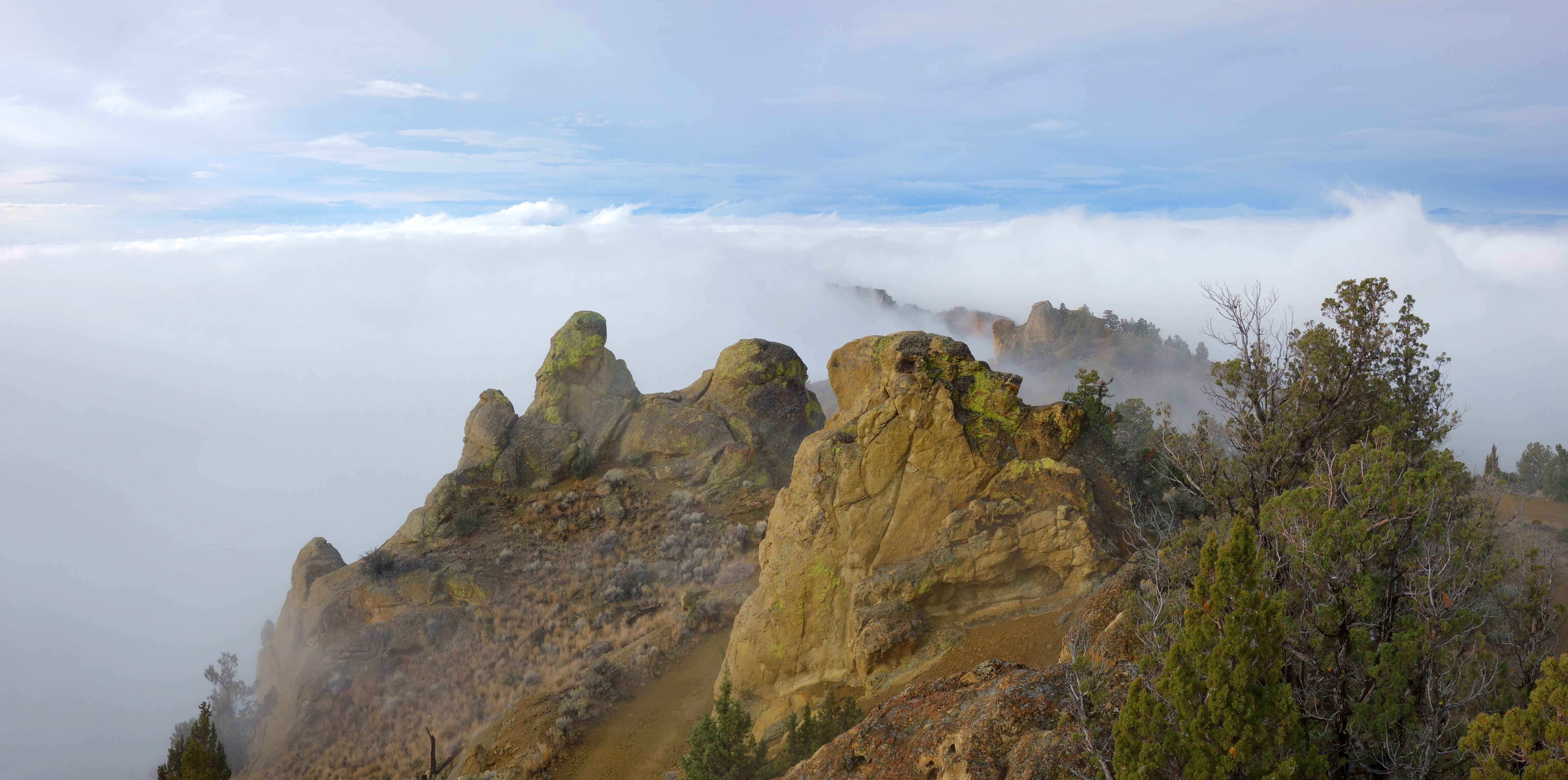 Suspended in the clouds you can see Misery Ridge in the distance…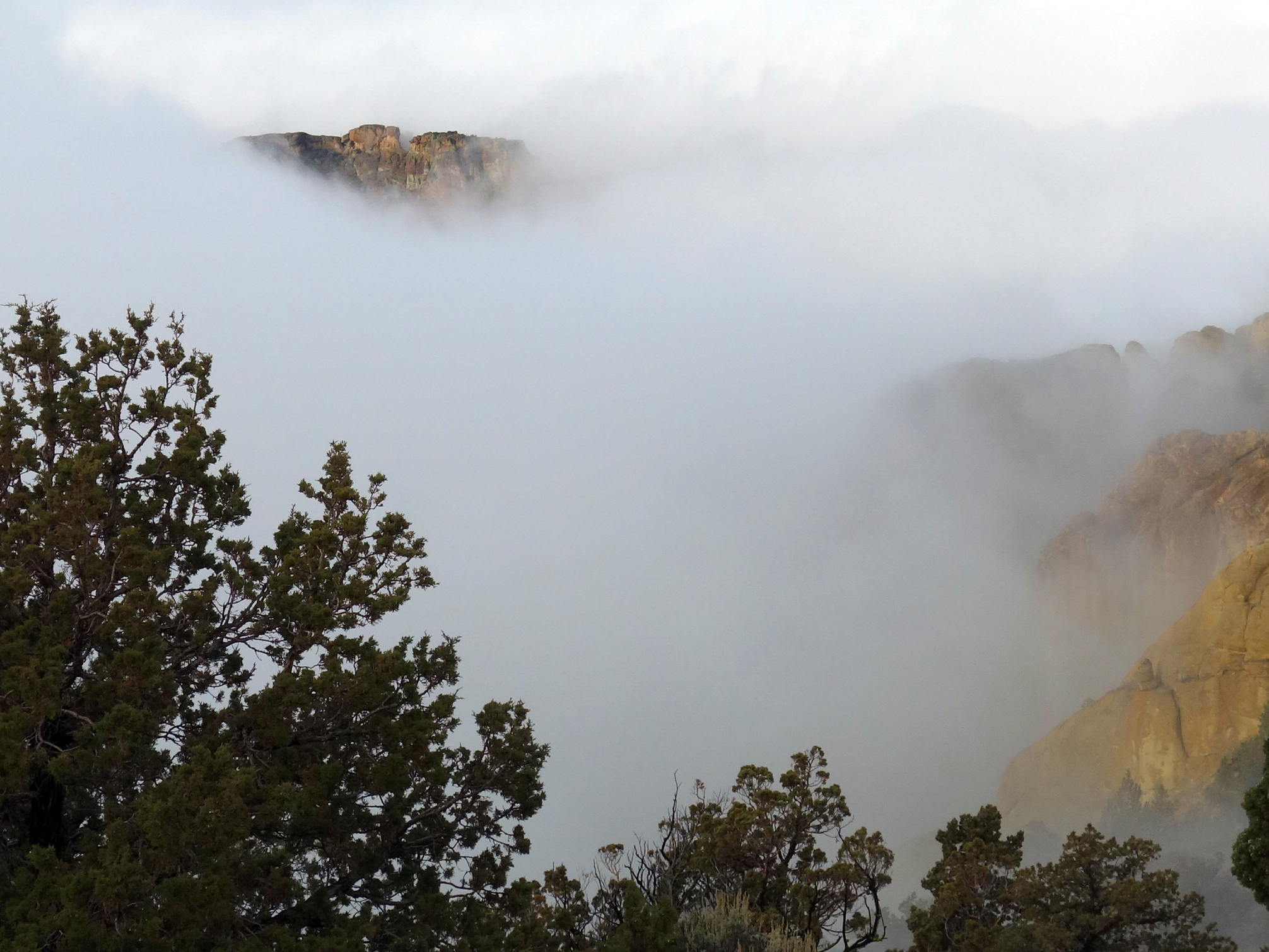 Interesting pinnacle…I think i'll call it Tiki Rock 🙂 Tasmaniun Devil

Gray Butte, still a long way….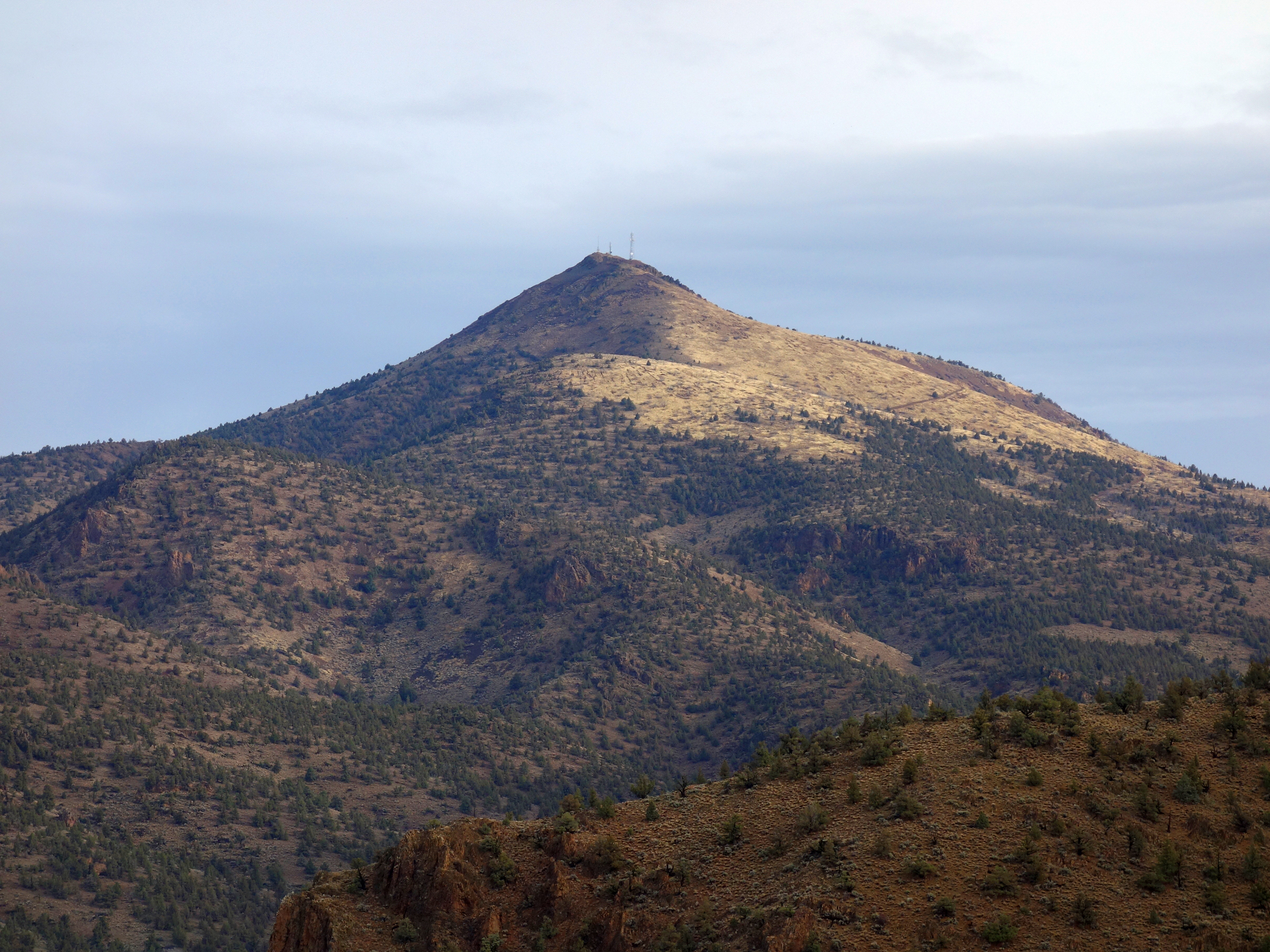 "The Zoo" is down there somewhere…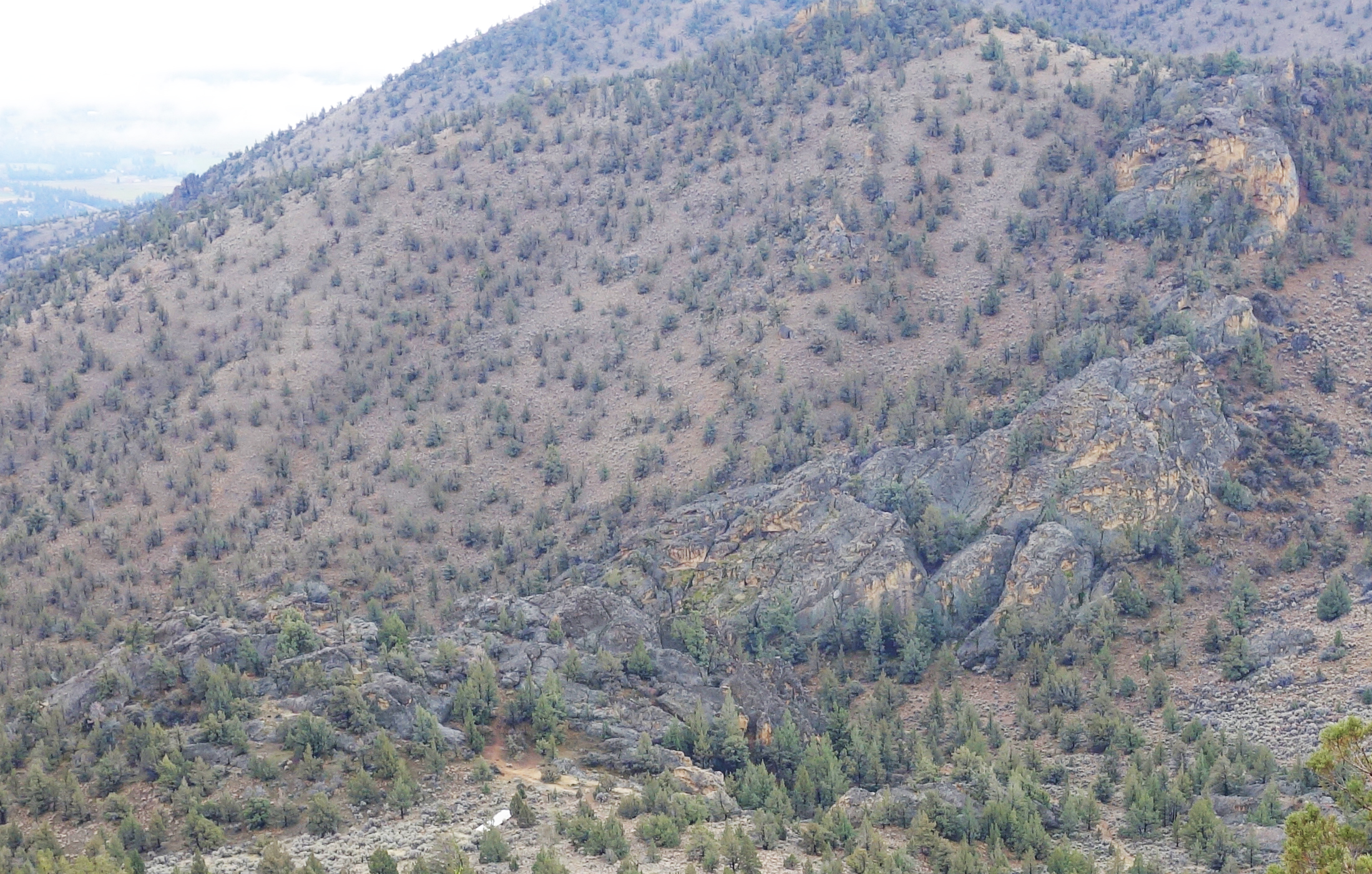 Summit of Gray Butte (5108′)…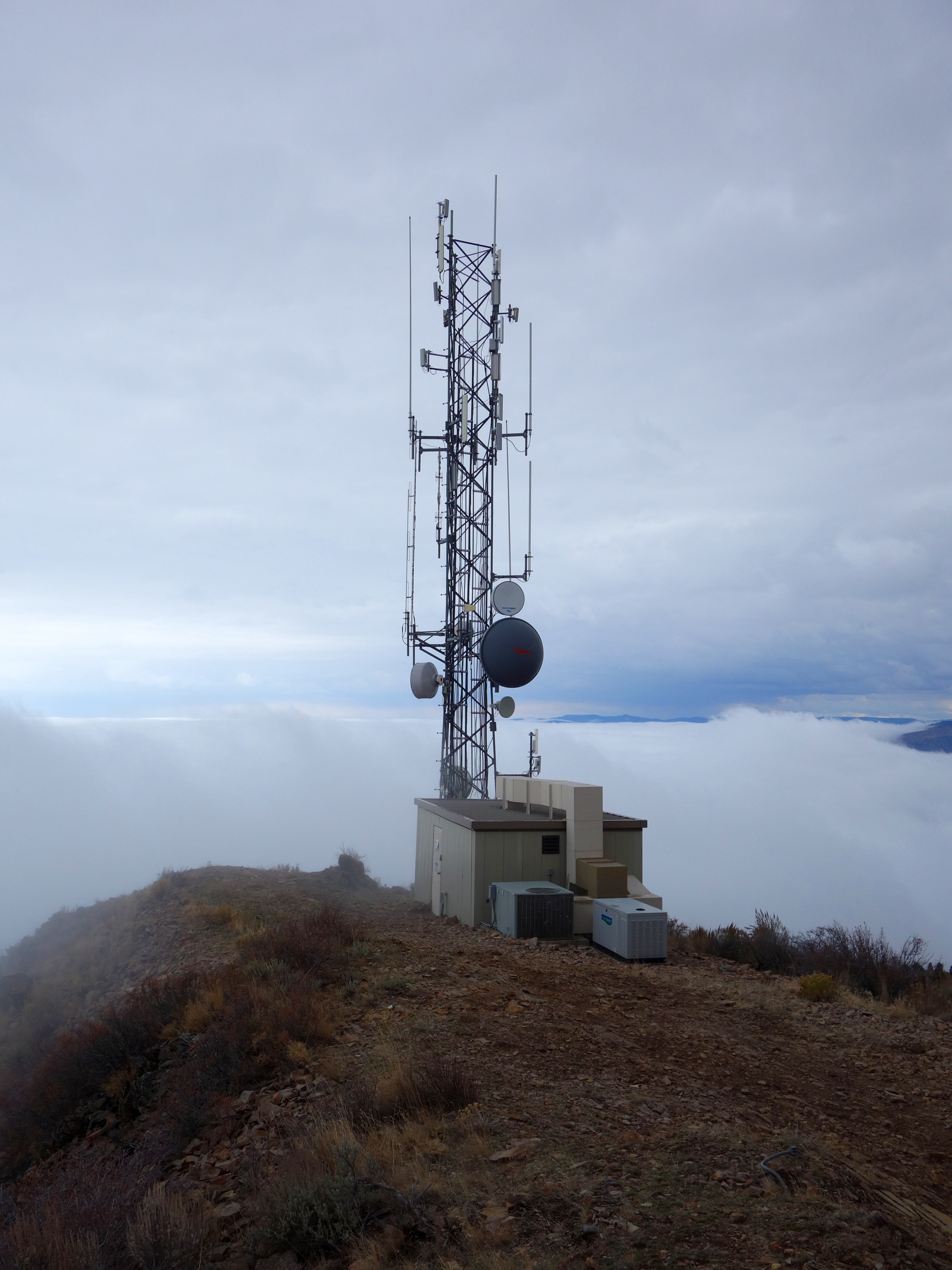 Summit posers….

From the summit, looking at our way back to Smith Rock…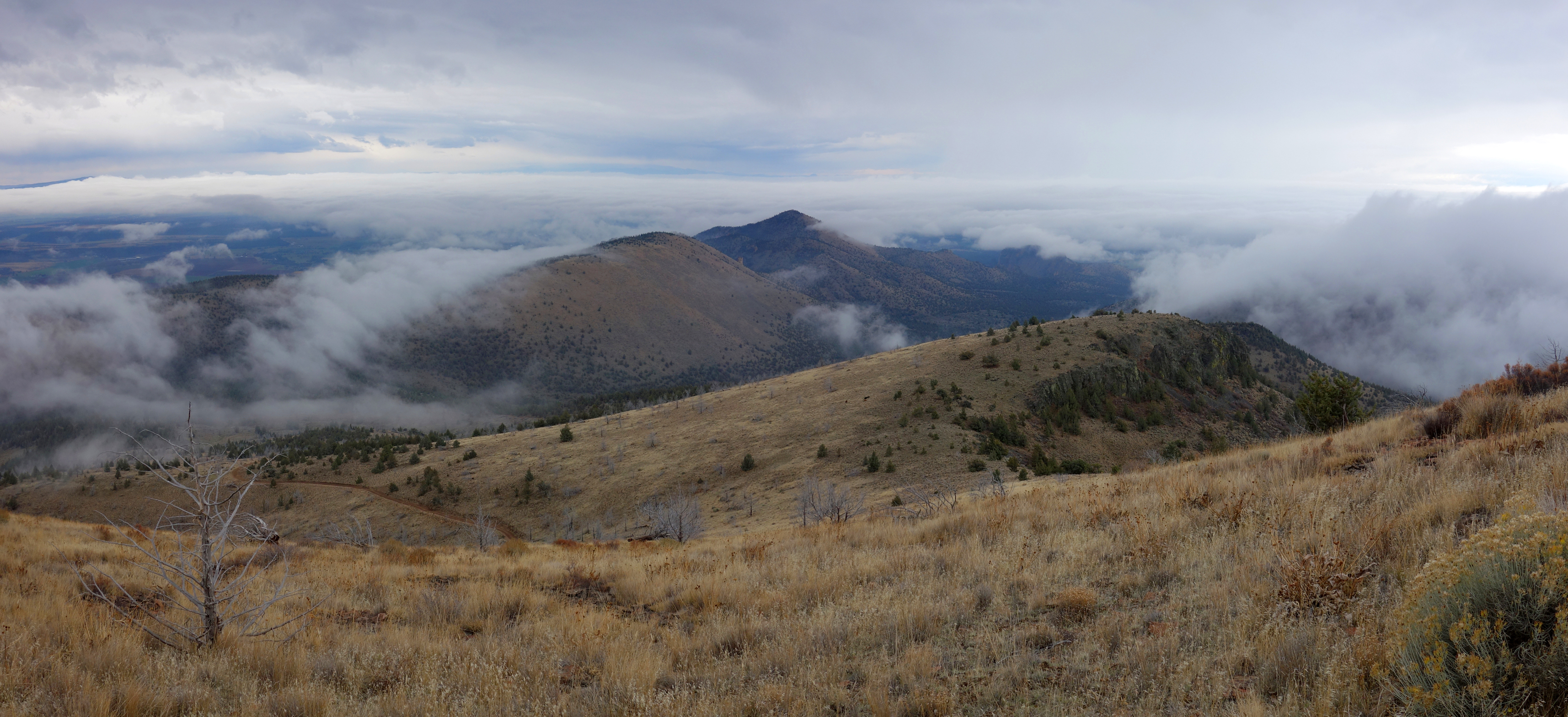 Along the way back we came across a wrecked car, nearly 300 elevation feet below the road above…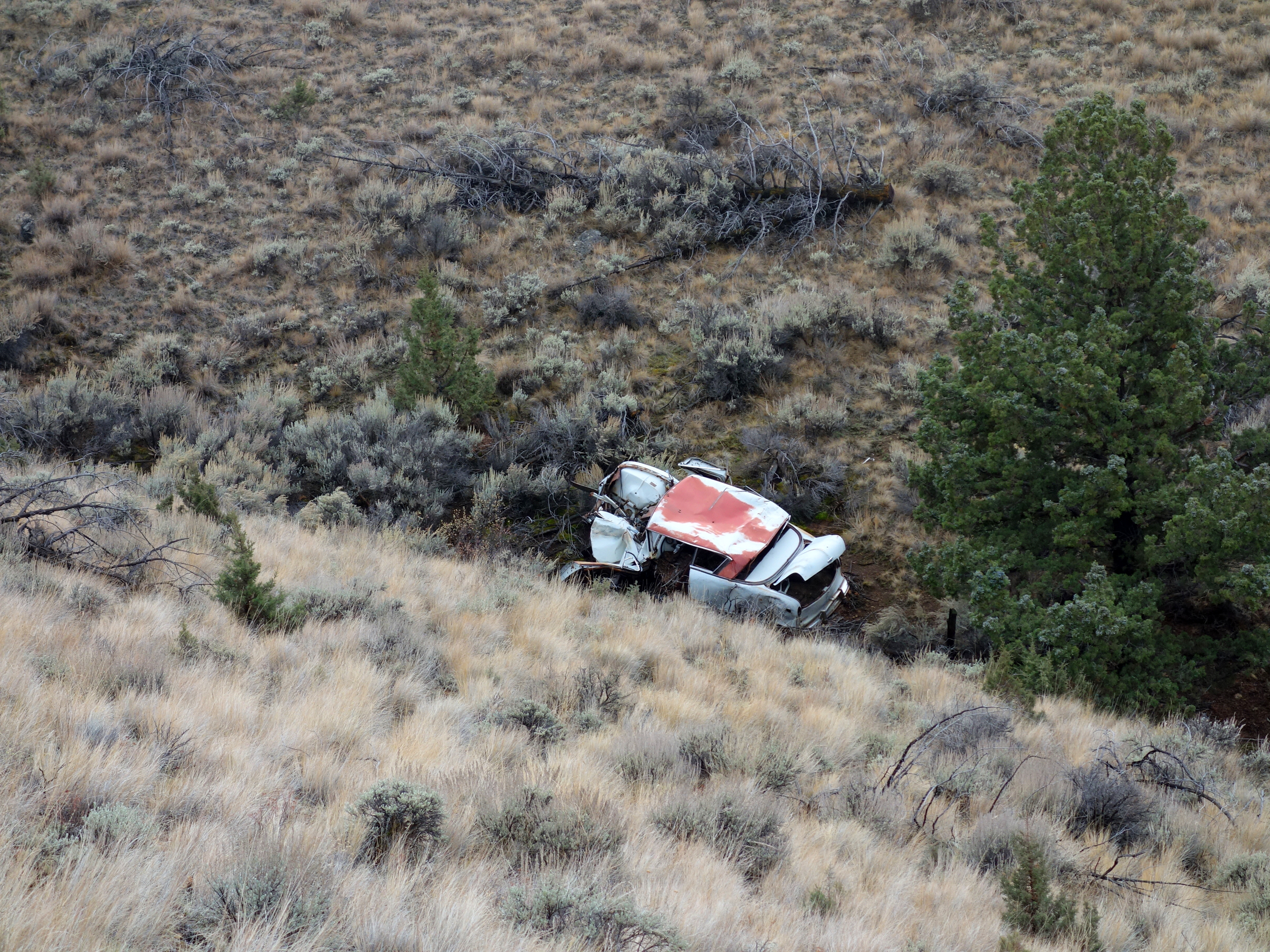 From above the Monument area of Smith, before catching the Misery Ridge trail back down to the truck…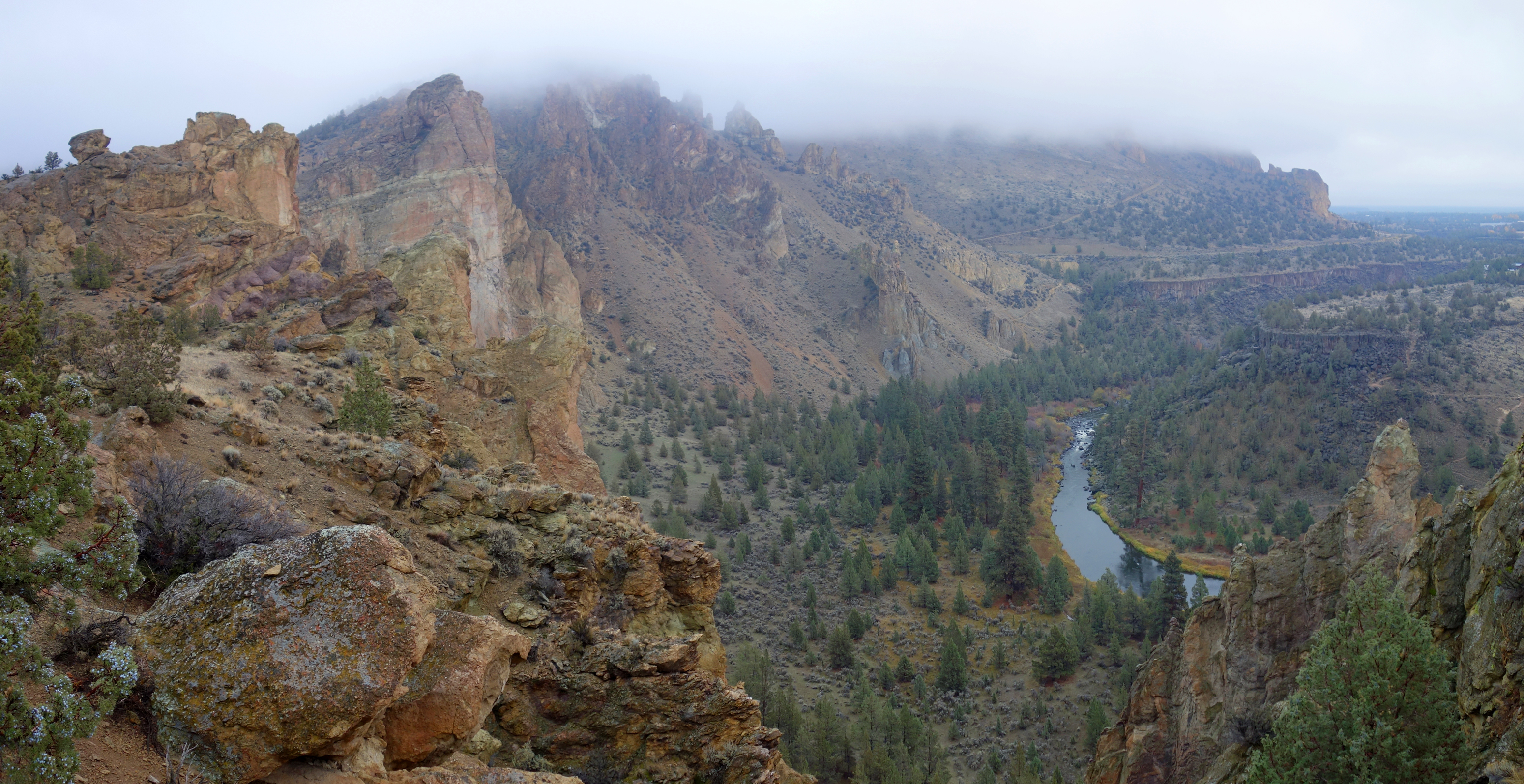 Our route…cross county, old roads, cow trails….