Good weekend to spend at Smith Rock. Drove out early Saturday morning with Chris Wilson. We got in 10 good pitches, including a 5-pitch multi-pitch sport route, and a handful of single pitch sport routes on the west side of the Smith Rock Group. Saturday's weather was unseasonably warm, with temps in the mid 60's. Not sure why, but the Smith Rock campground was full, so we found a spot in the back country that was much quieter than the campground probably was. Deb Hill drove over and met us at camp. Sunday morning got an early start over to the Marsupials. We introduced Deb to some fun adventure stuff, including two new sport routes, not even in the book.
Another fun Smith weekend!
From the top of the first pitch of First Kiss…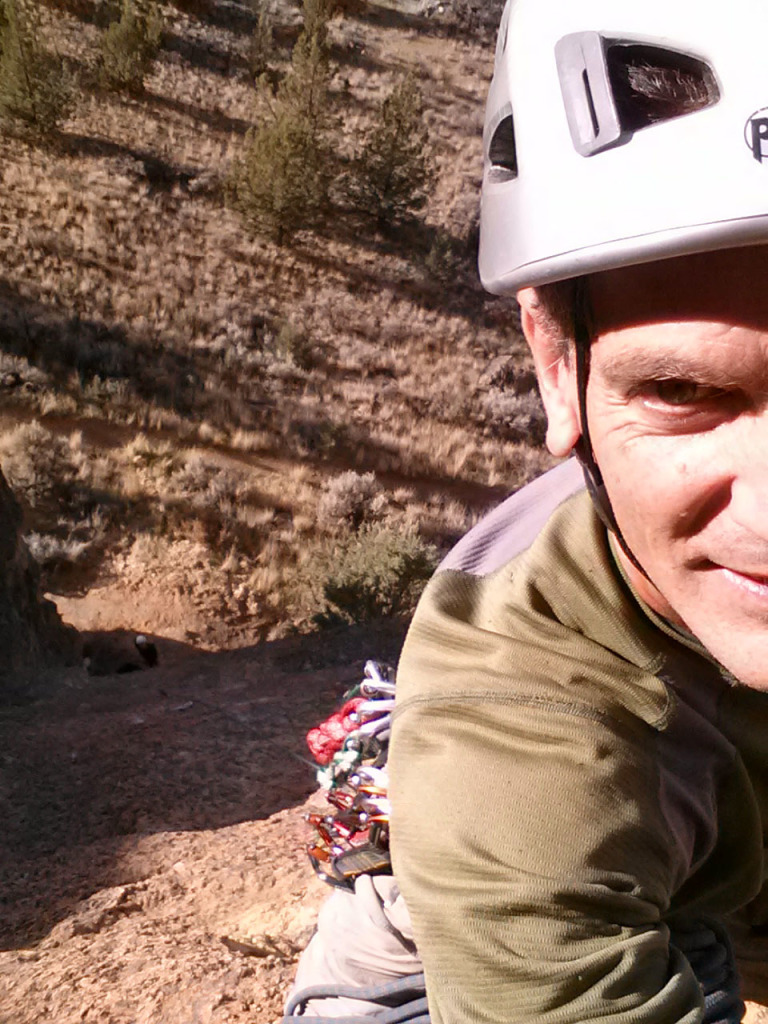 Deb climbing up the first pitch of the Cave route…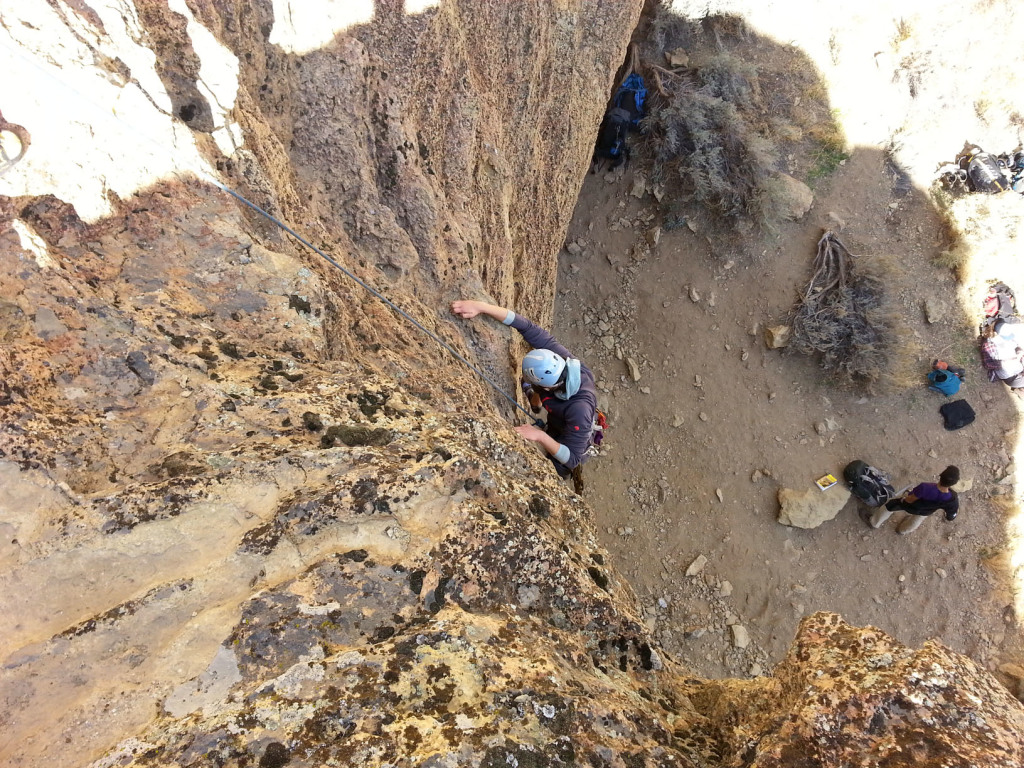 Deb in the Cave, preparing to climb through, and up to the summit of Brogan Spire…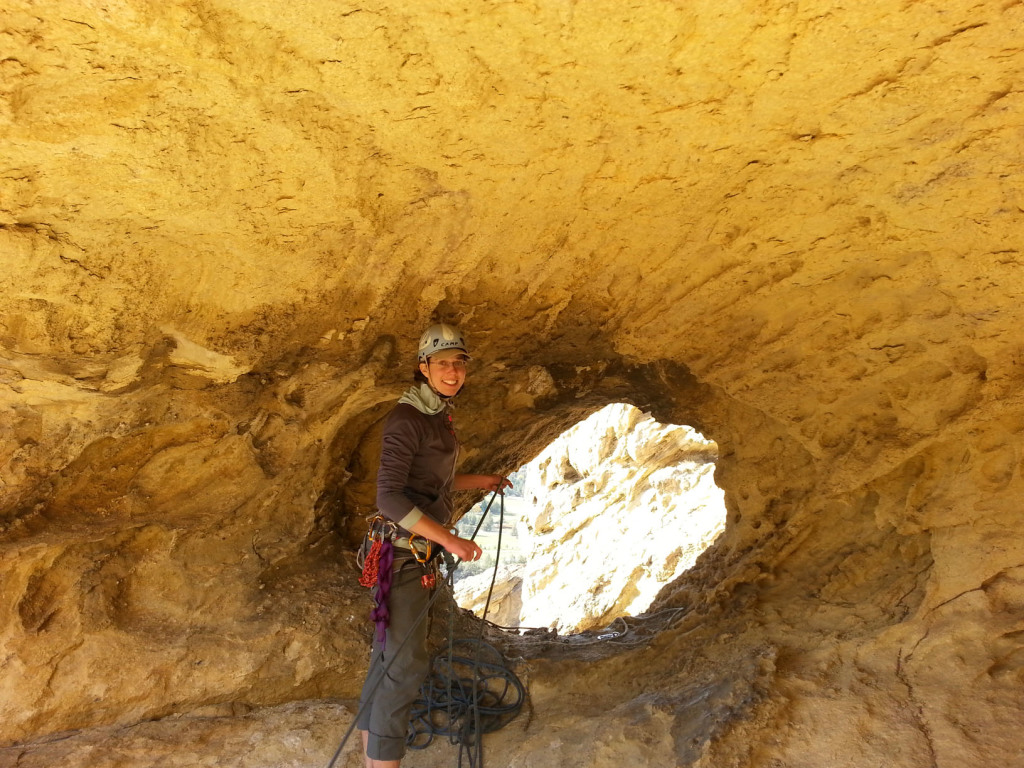 From the top of Brogan Spire looking down at the first rap to the notch…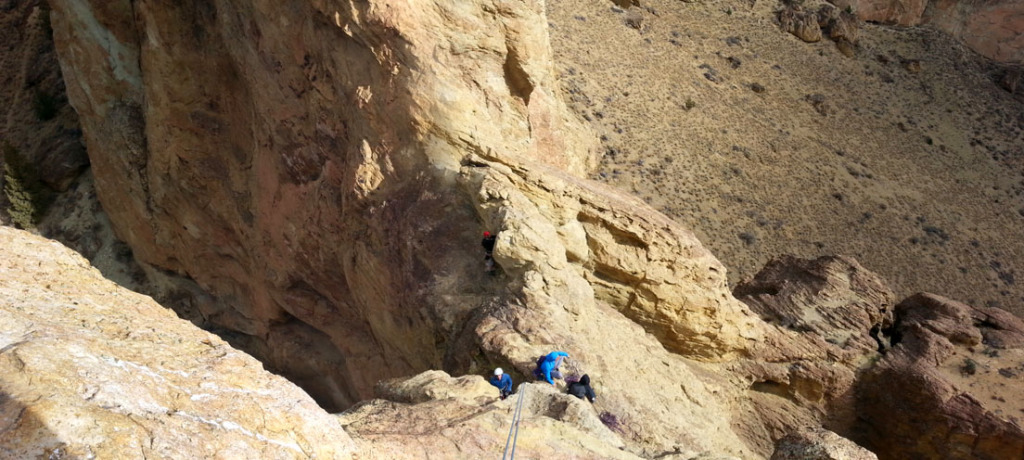 One of a couple of new routes…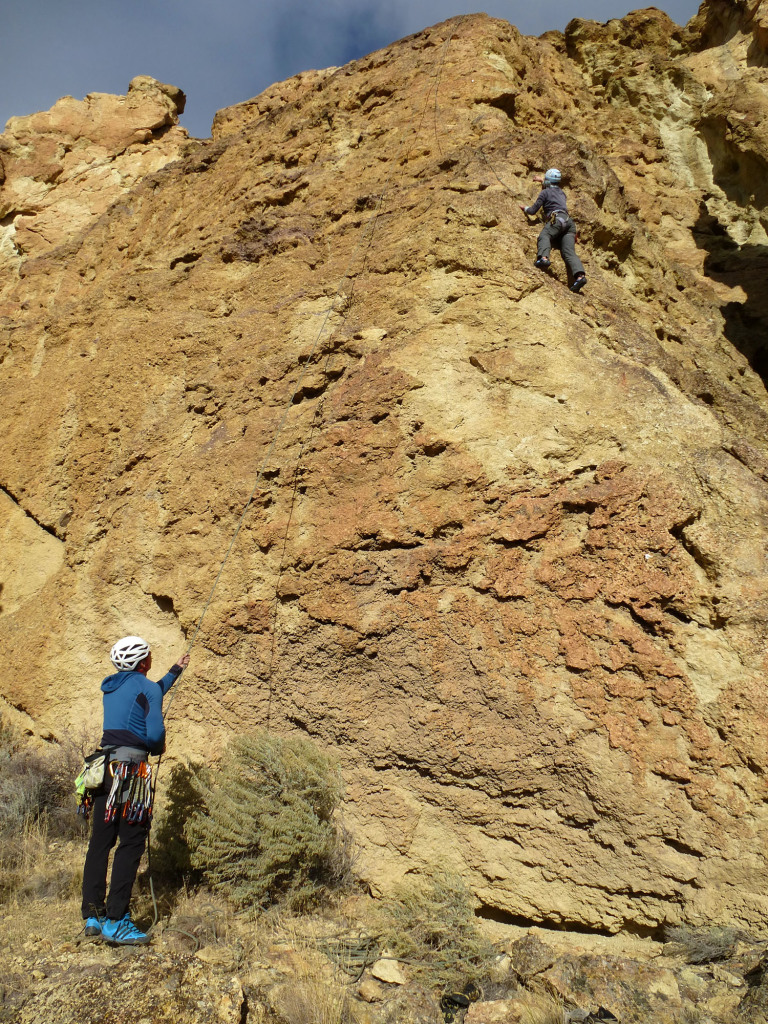 Sunday's weather coming in fast…cold and windy!


On our way back to the vehicles Sunday afternoon…looking back at the Marsupials…