After a weekend of swift water canyoneering training, I mentioned the idea of dropping South Fork North Fork Breitenbush….instantly we had a team… and a day. Last Monday (6/27) four of us dropped the SFNF Breitenbush River, from the top of Dinah-Mo Falls to the confluence of the North Fork Breitenbush River. Some call this section of the river "Valhalla". Wow! What a ride!
Weeks prior I scouted the approach and exit, both being pretty straight forward. The drop itself was in high water flow, in fact we were surprised that it was as high as it was. If Deb and I were there alone, we would have backed off and come back when the flow was a bit lower. As it turned out, we were with Thor and Luca, two highly experienced swift water canyoneers.
We had a total of 4-waterfall rappels, two of which were guided to keep out of the flow. A few jumps and a few down-climbs….and a lot of hydraulics.
Unfortunately I lost my camera several days before, so I have no pics. The following pics are generously donated by Luca and Deb…thanks!
Beautiful views on the approach – Dinah-Mo Peak (right) and Mount Jefferson…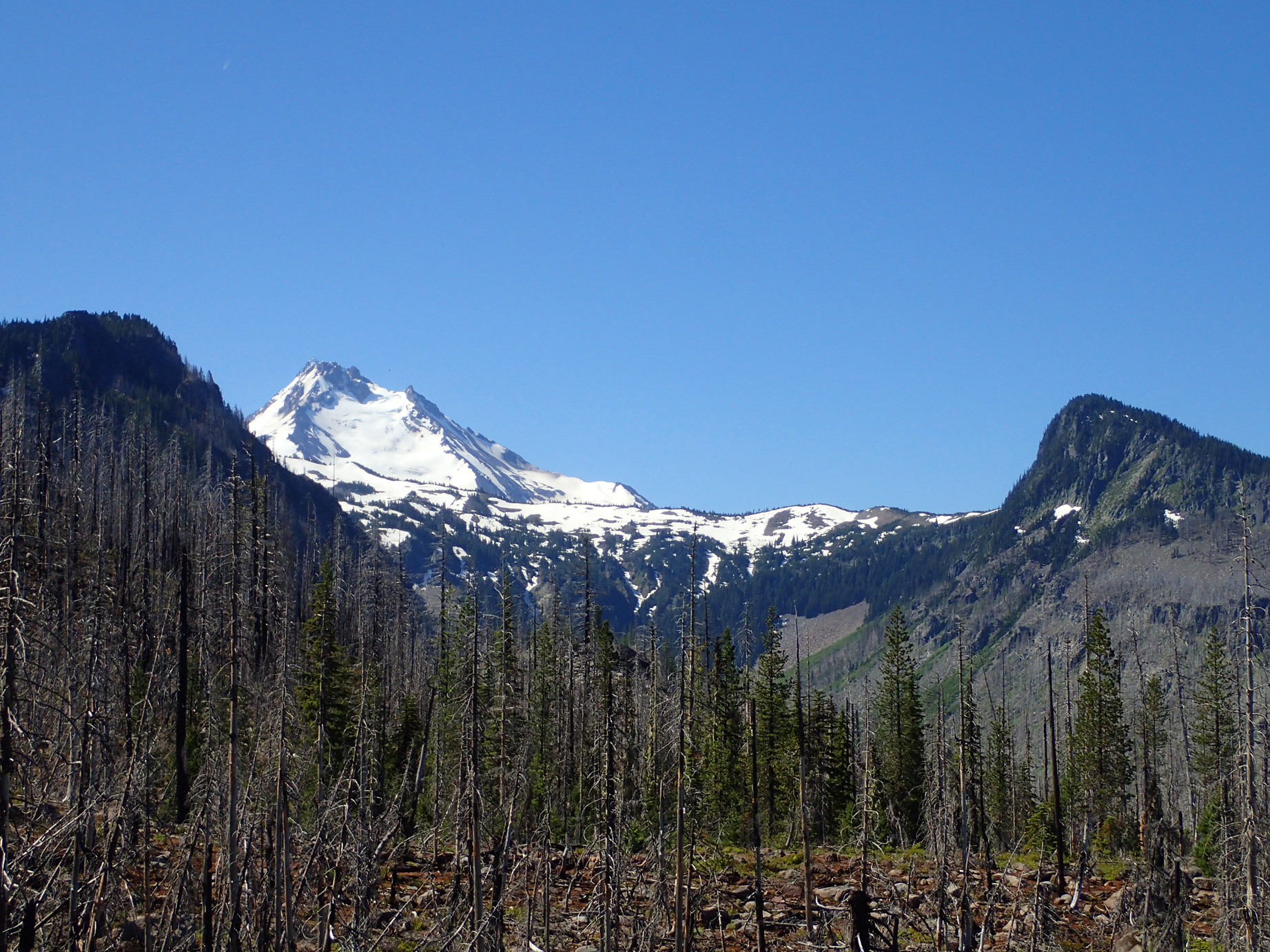 Rapping into the drainage…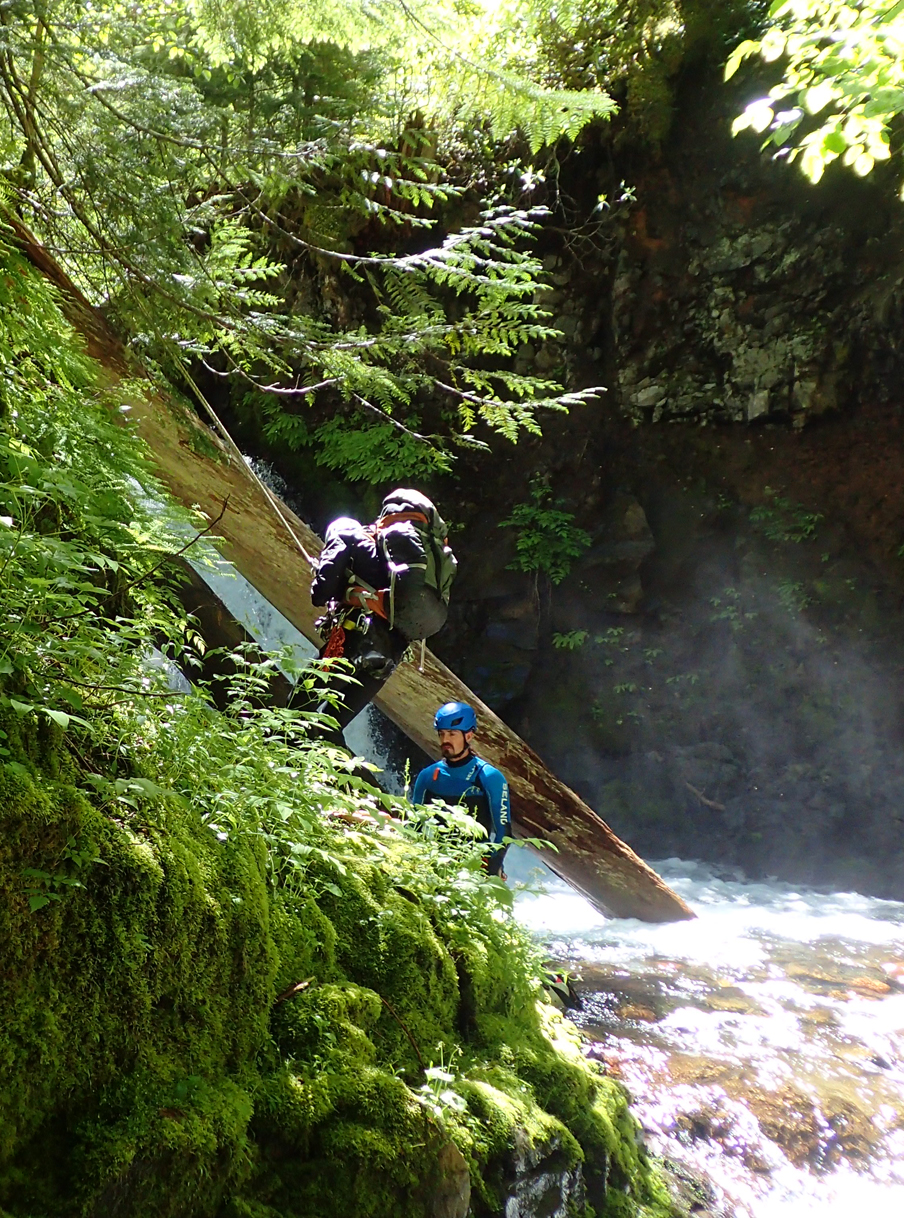 Testing the water temps….cold!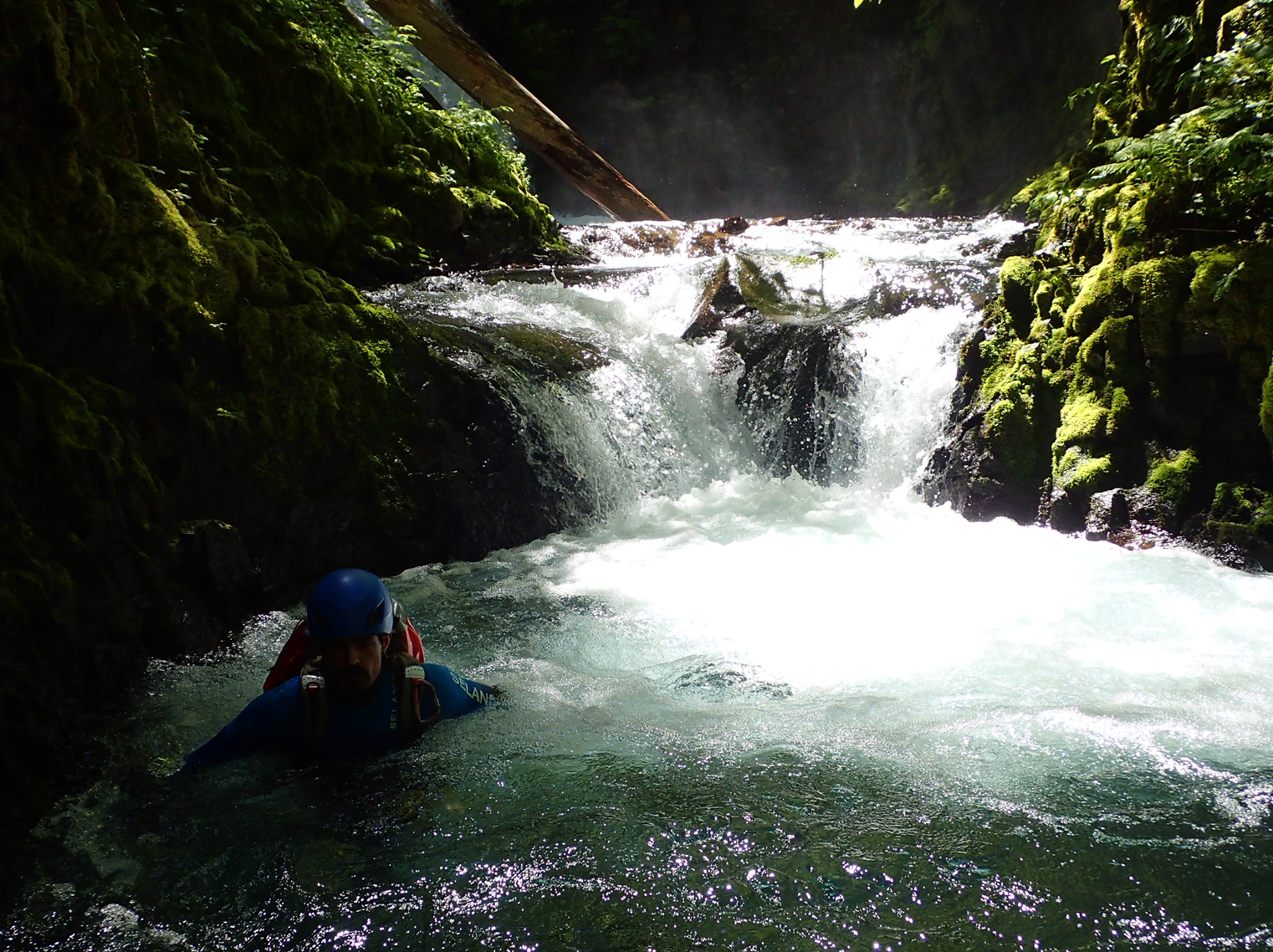 Anyone loose a watch with green band? Found at the top of Dinah-Mo Falls…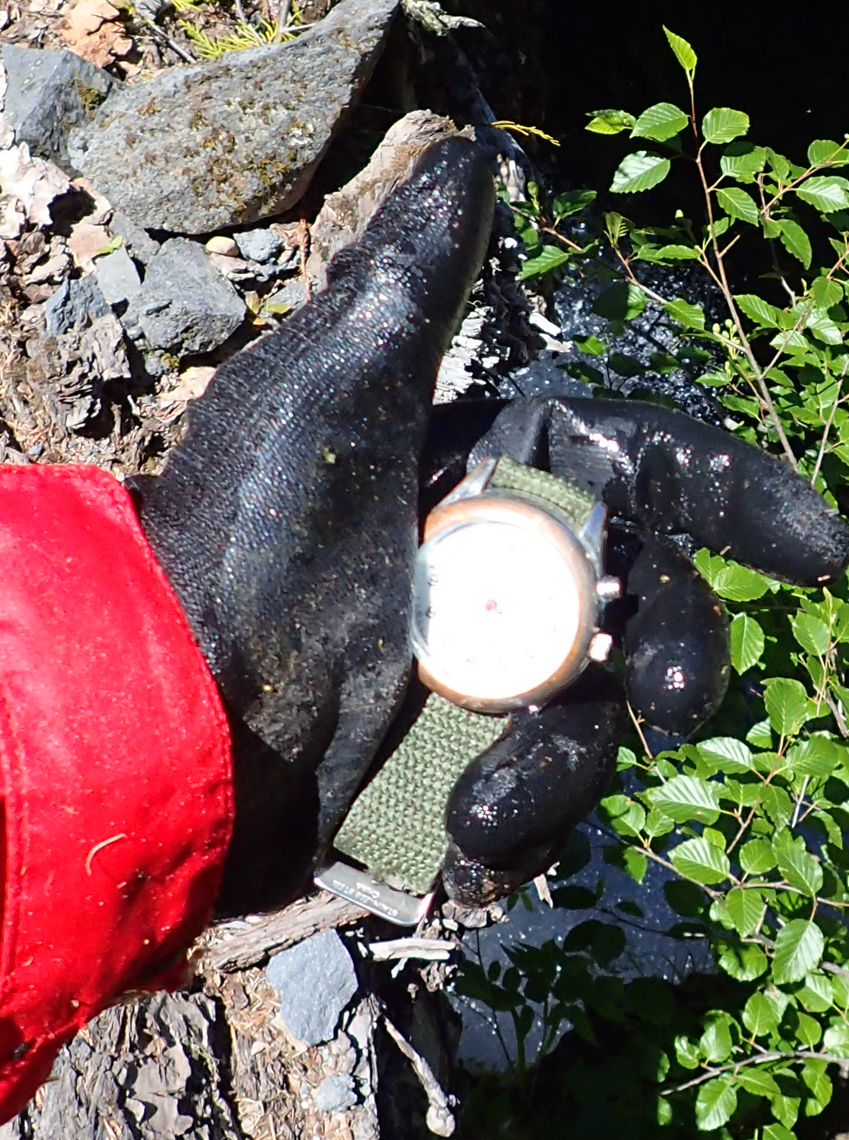 After Thor was hammered by the water fall, Deb and I took the guide line descent…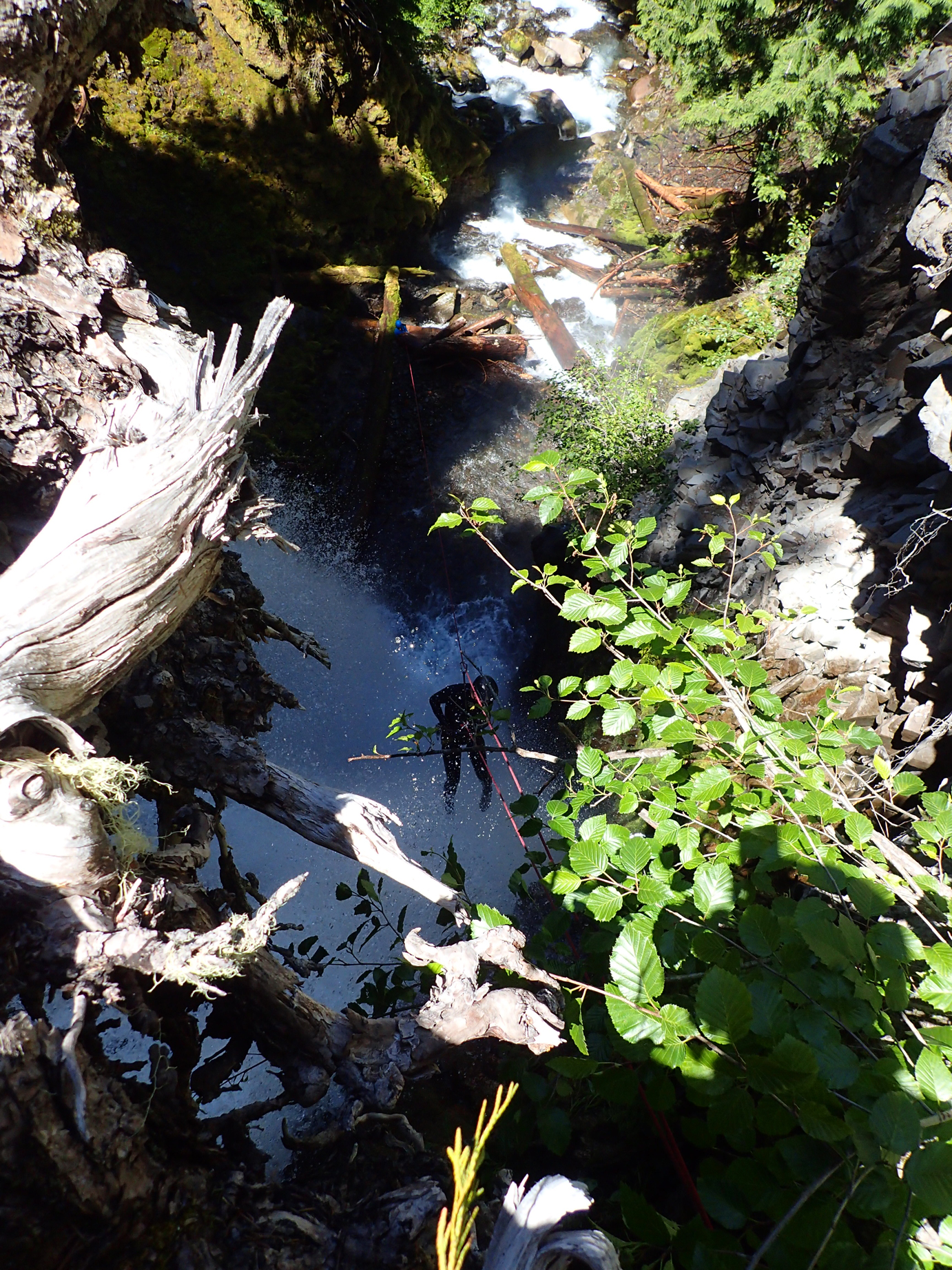 Fun Shit!!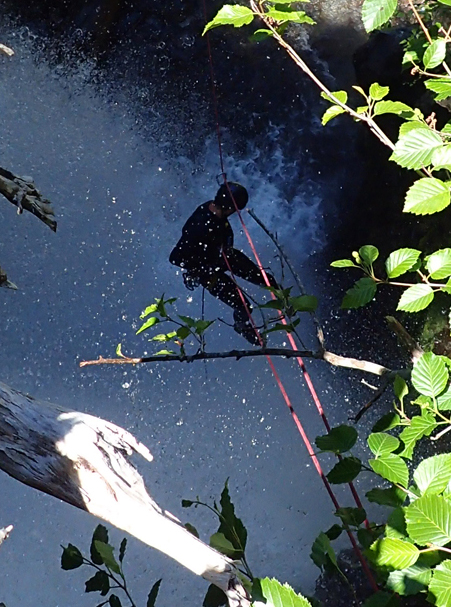 Deb riding the guide line away from the water fall….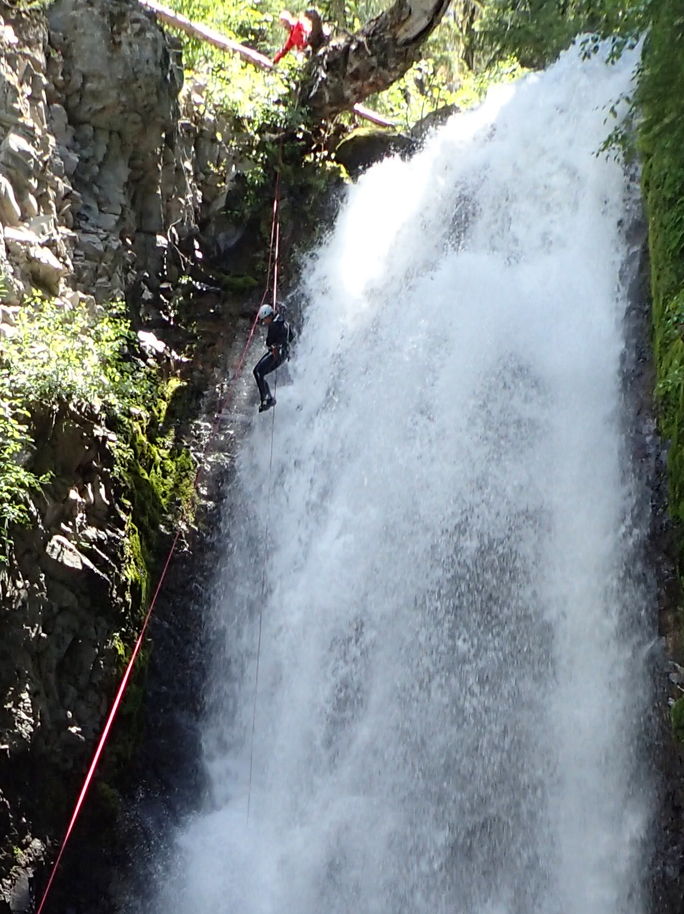 Luca on the guided rappel….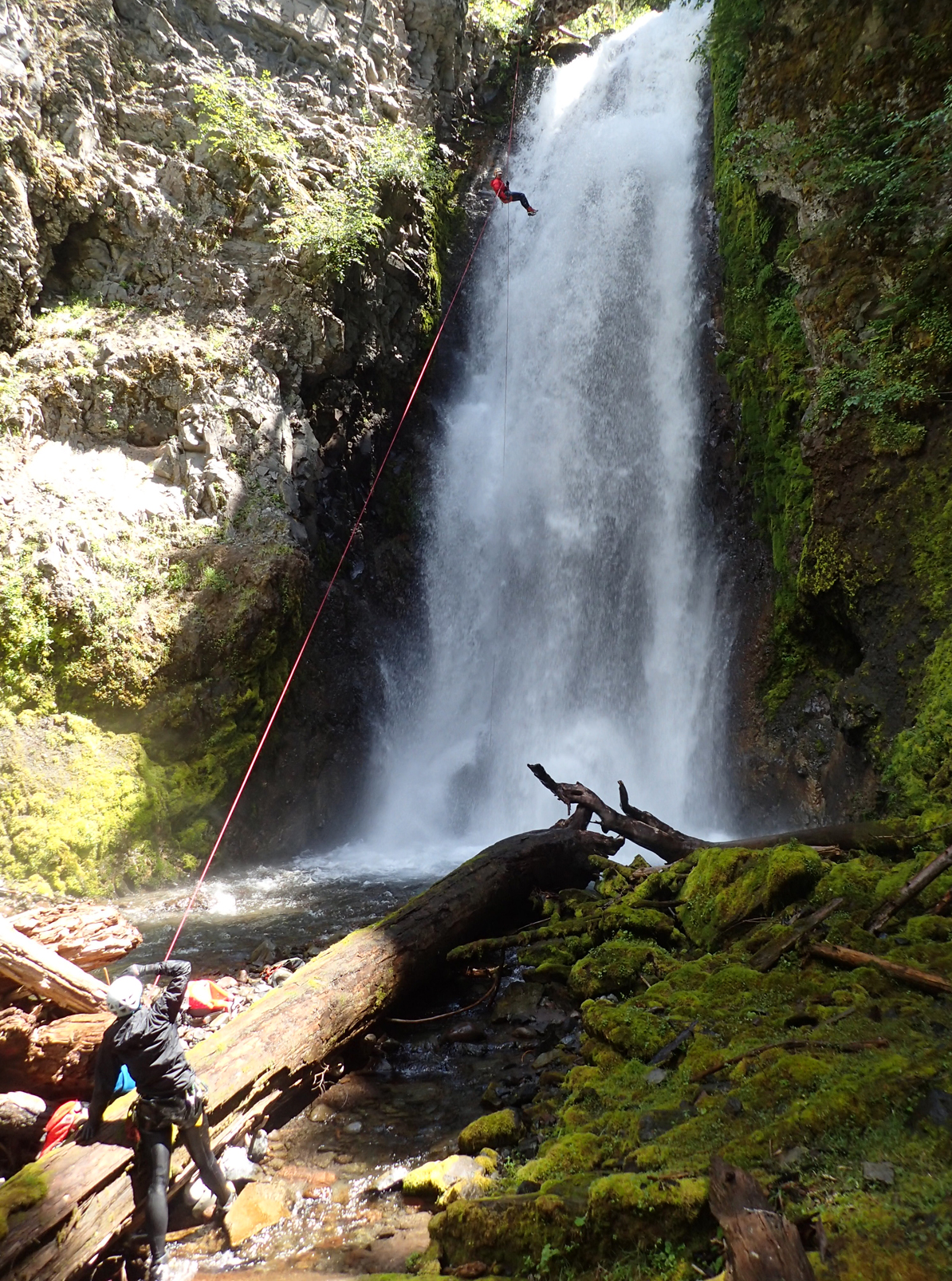 Being lowered into the churning hydraulics…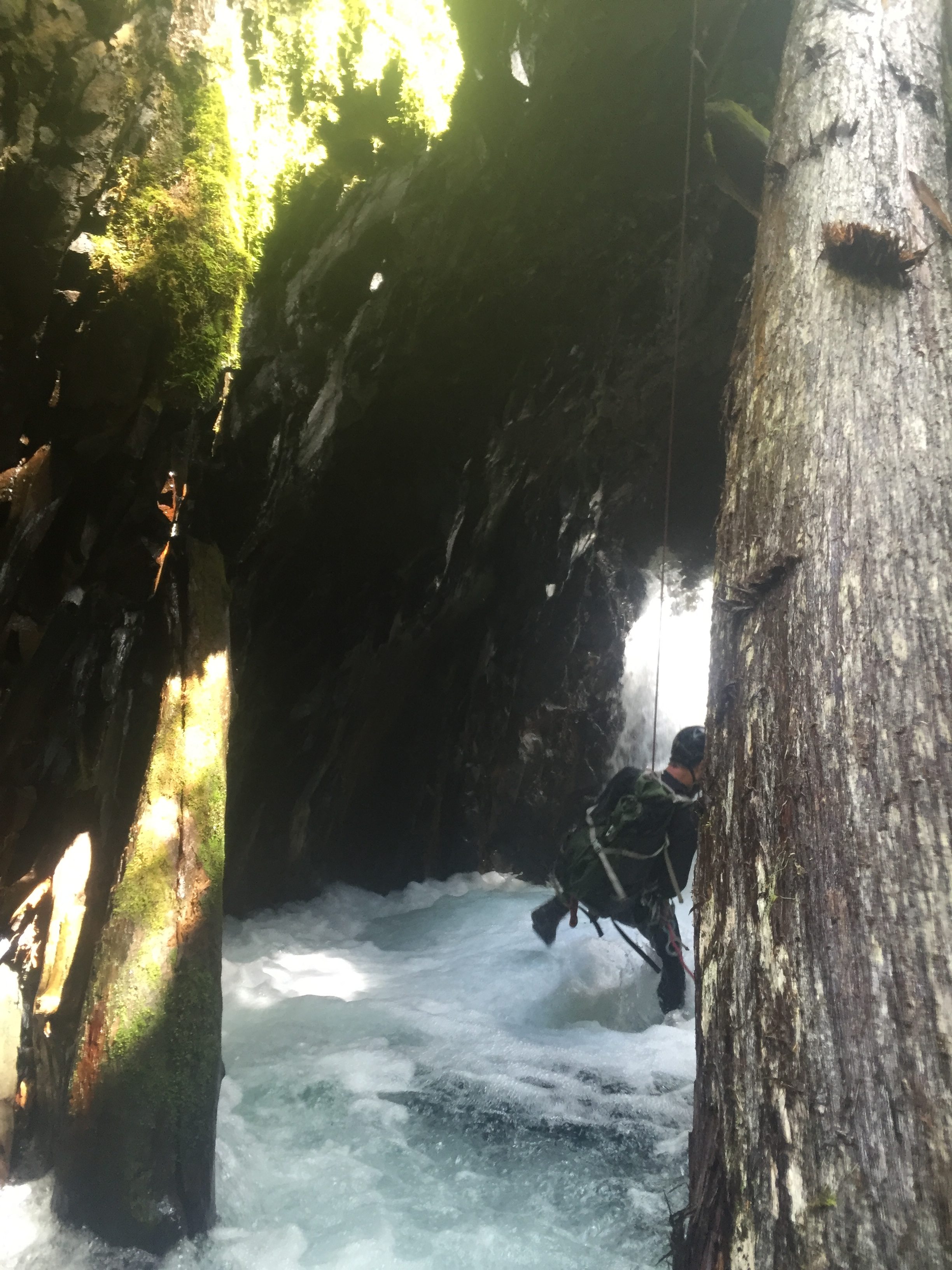 Top of the second serious water fall. Thor went first and immediately signaled "guided rappel". Look hard and you can see Deb's helmet being jack-hammered in the flow…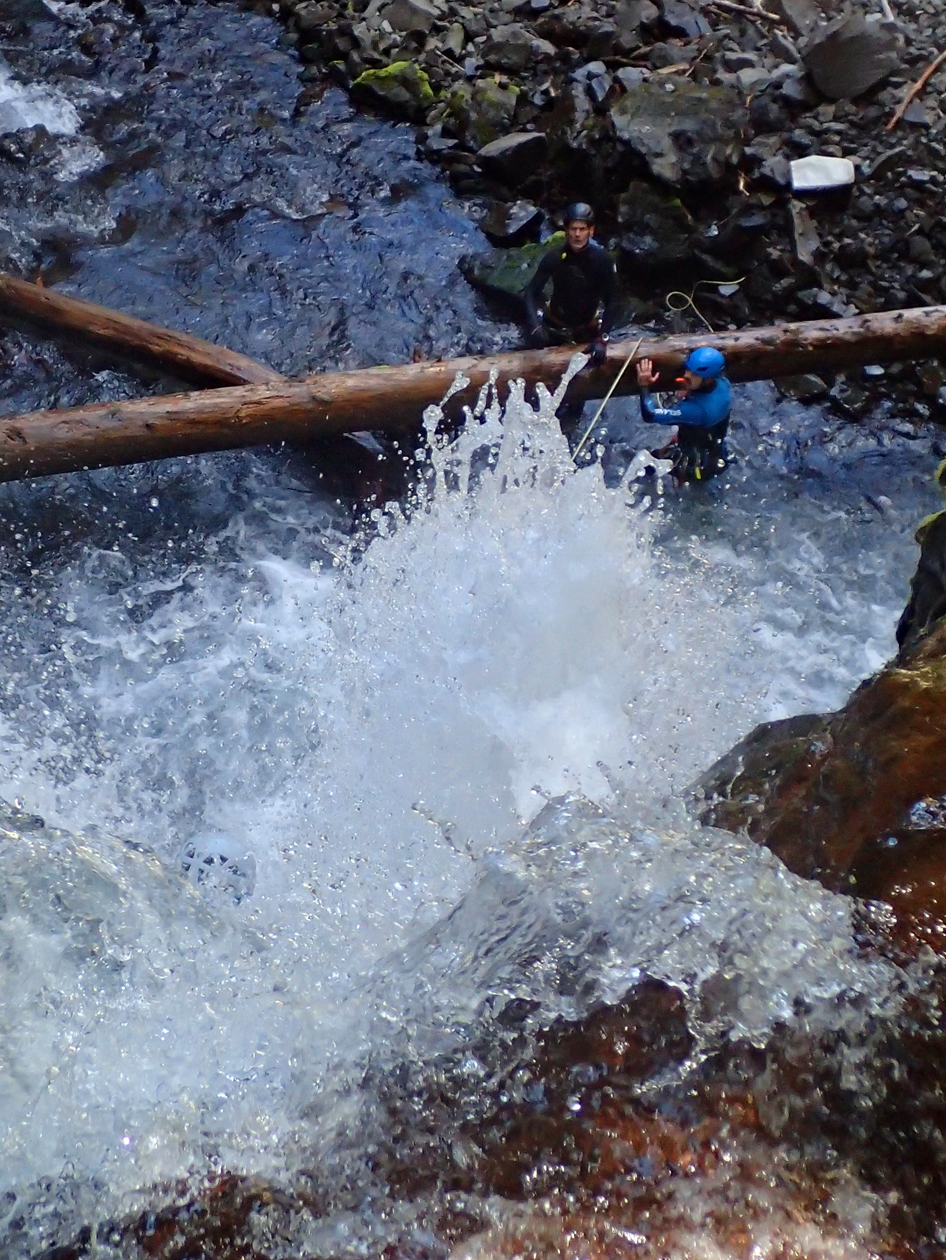 Several river crossings through the swift water current…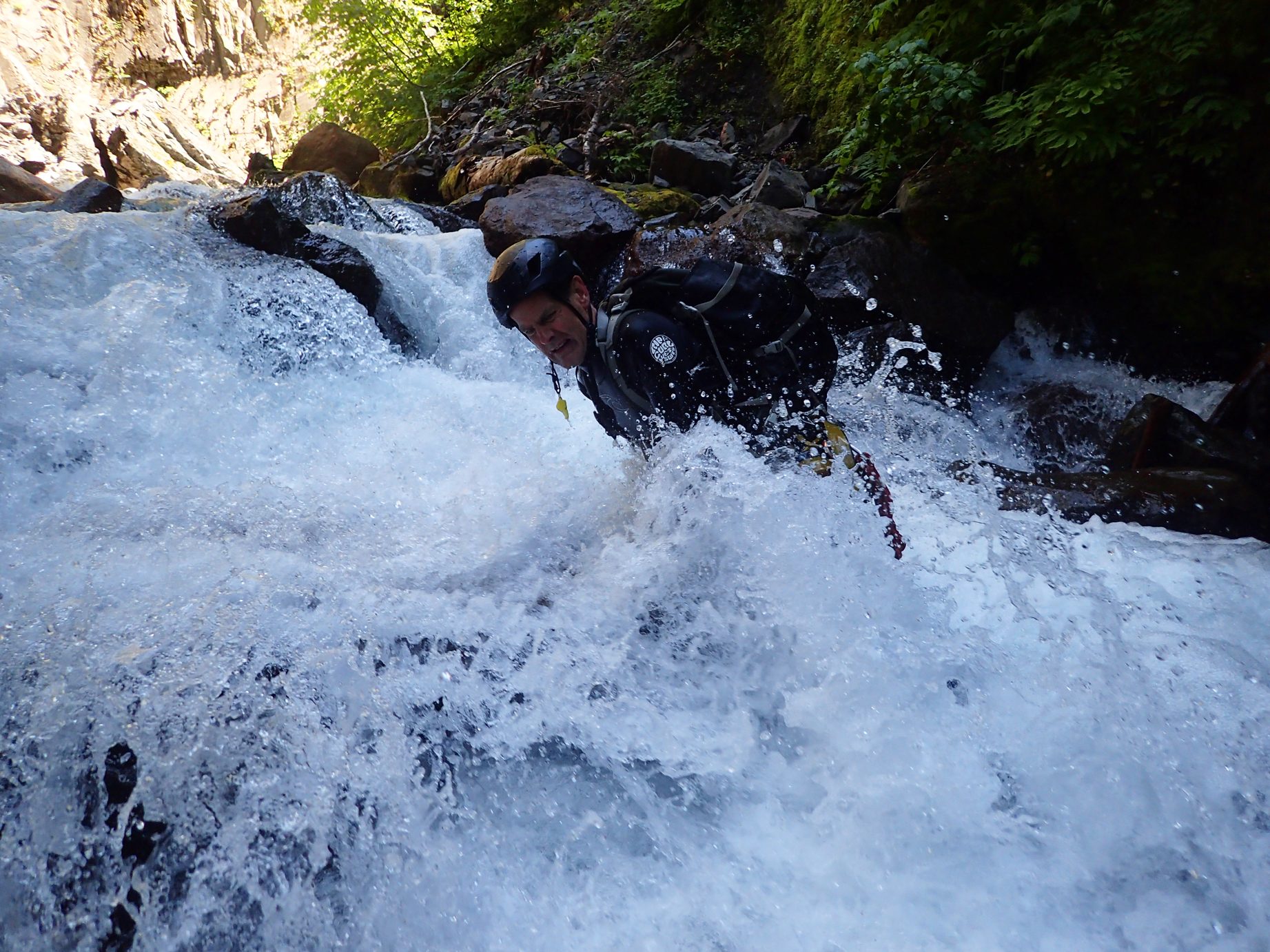 Deb rappelling out of the flow, then traversing on the slippery rock to jump into the calmer water current…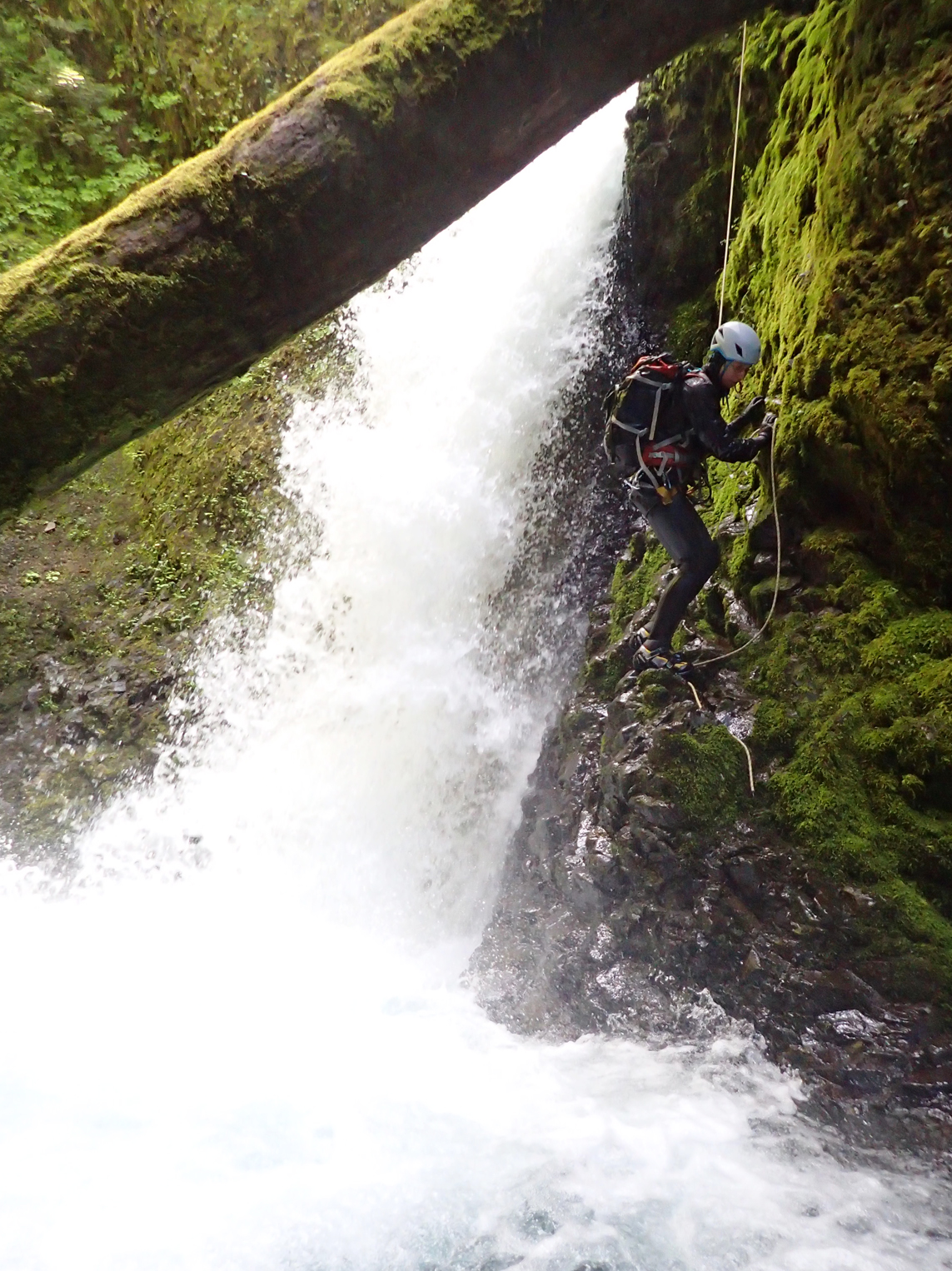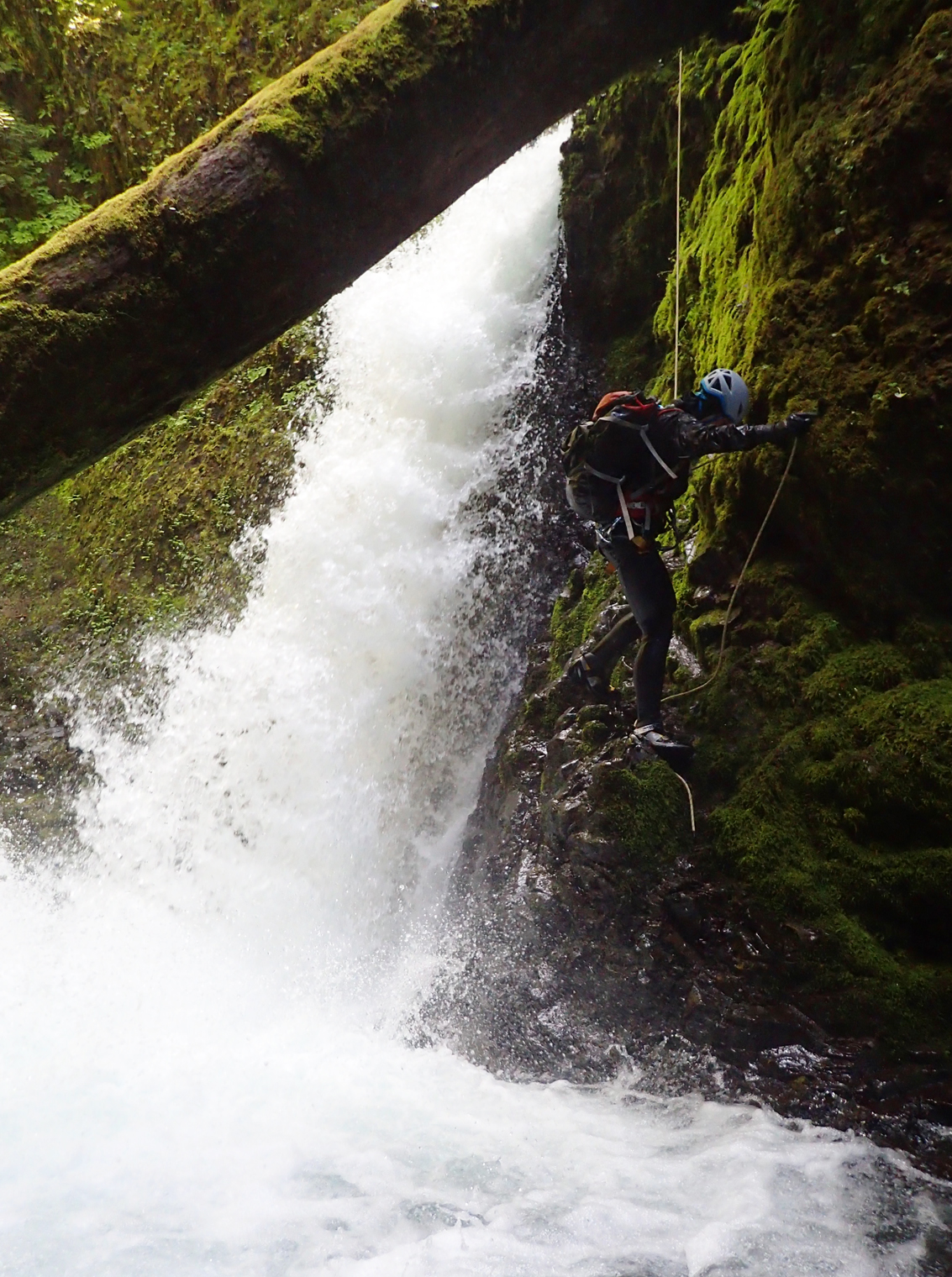 When it's mandatory to jump into the strong hydraulics at the bottom of the falls, it's best jumping hard, hands out front, belly first, landing flat on top of the churning bubbles and swimming across the hazard…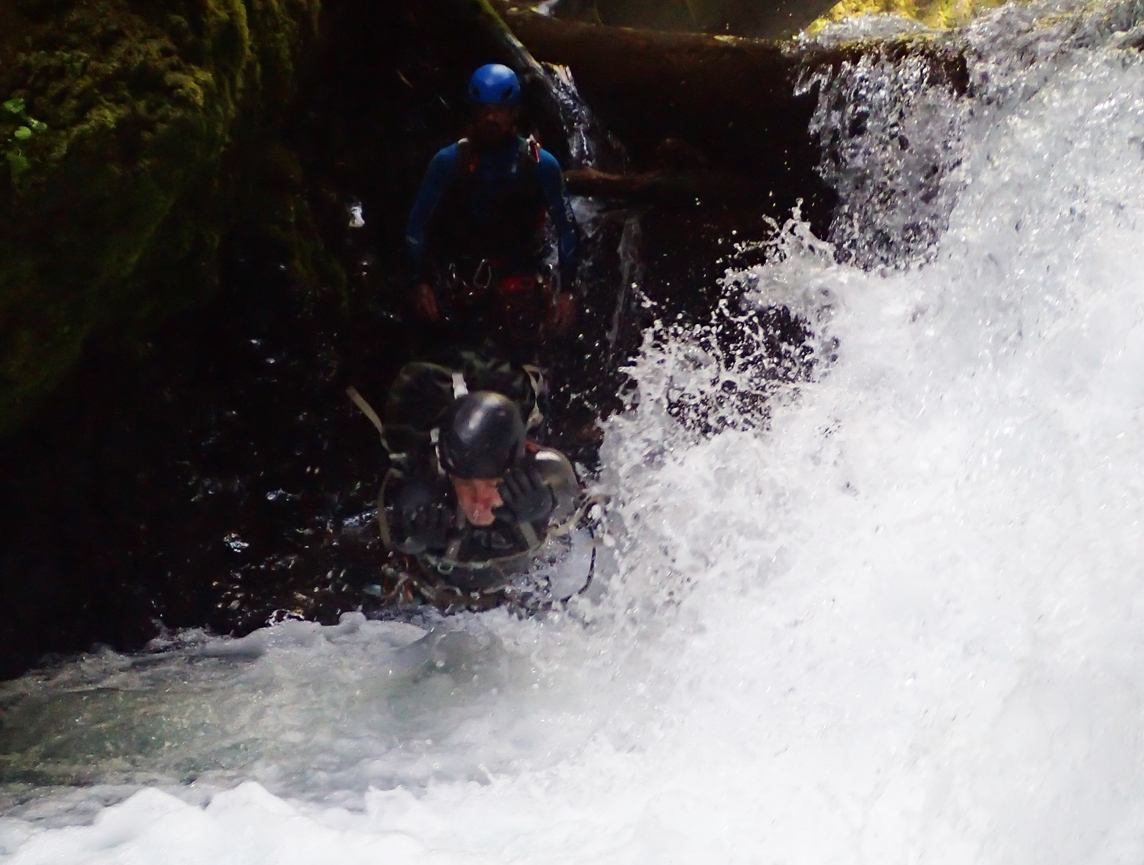 Nice to have a buddy with a hand out….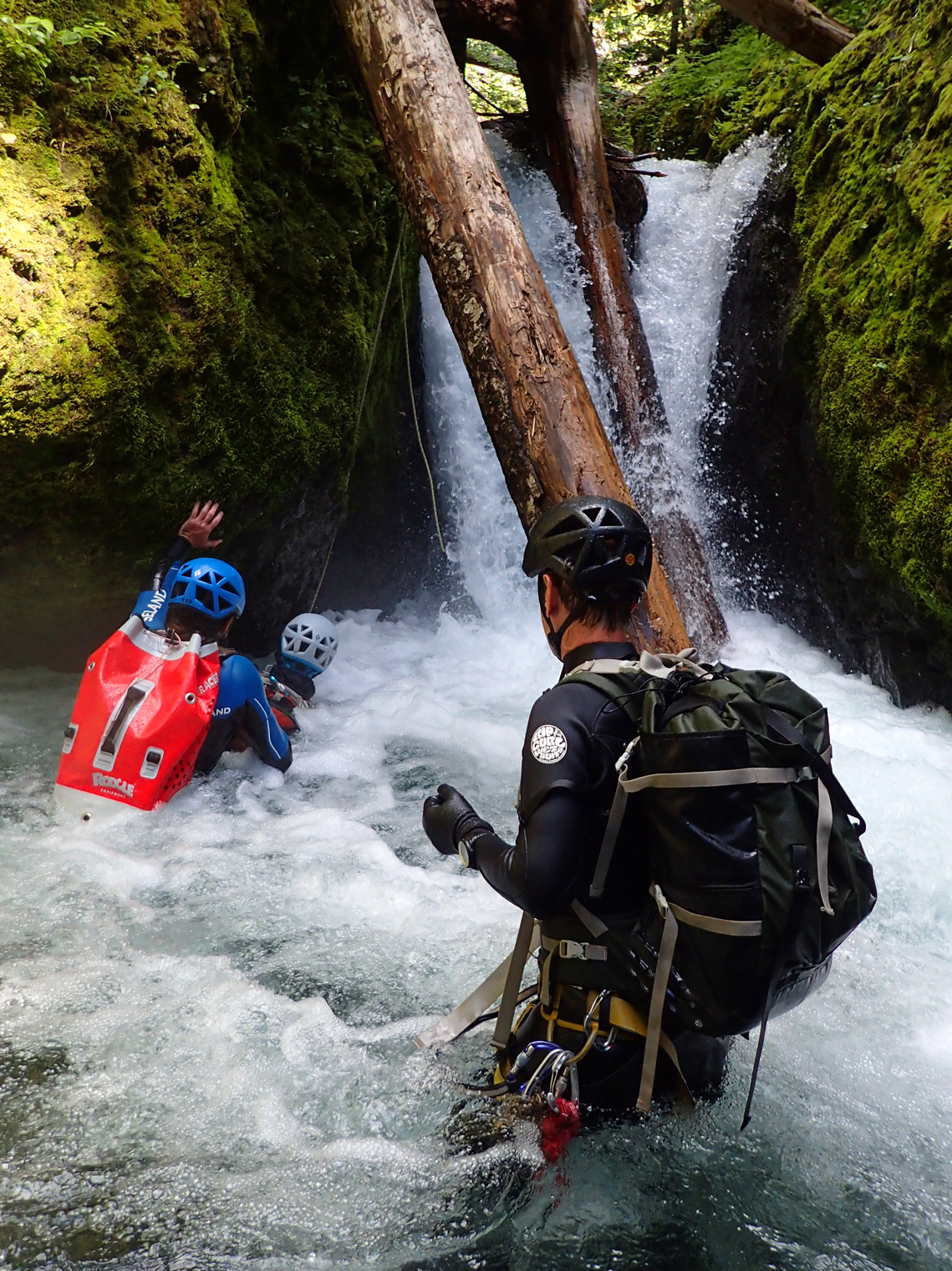 Sometimes finding ways to avoid the swift current…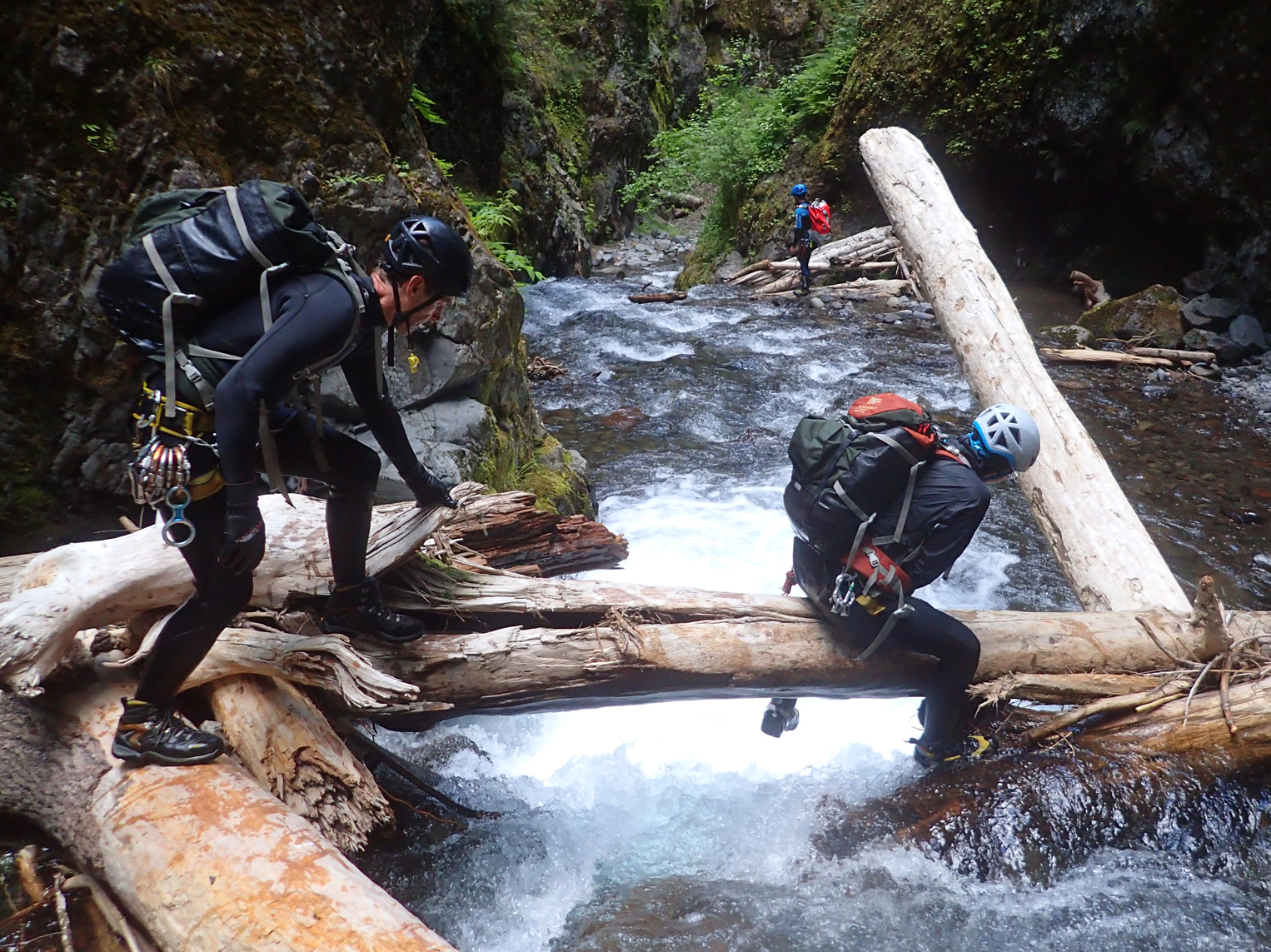 A quick rappel / down-climb to avoid the high water flow…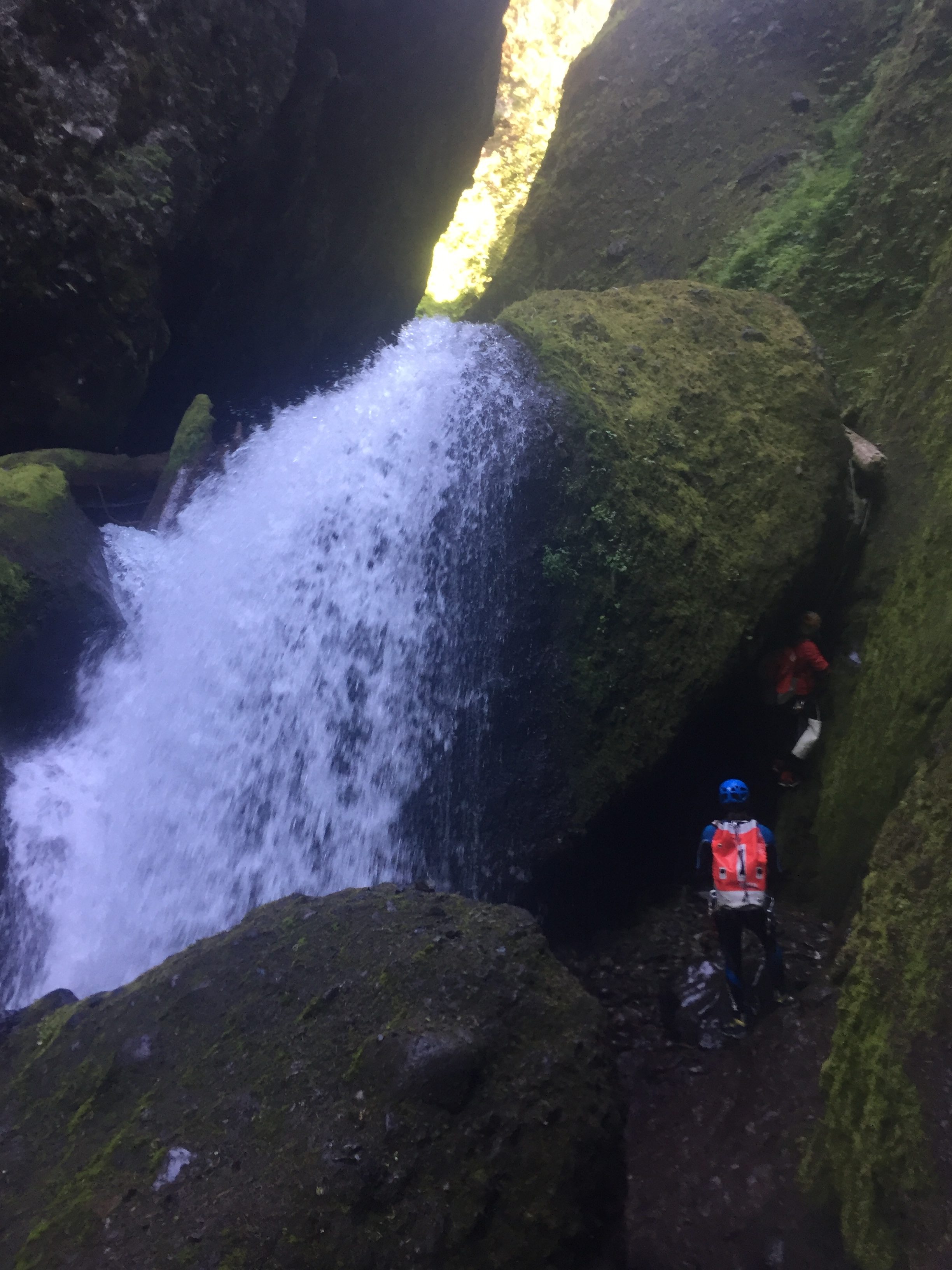 Making noise….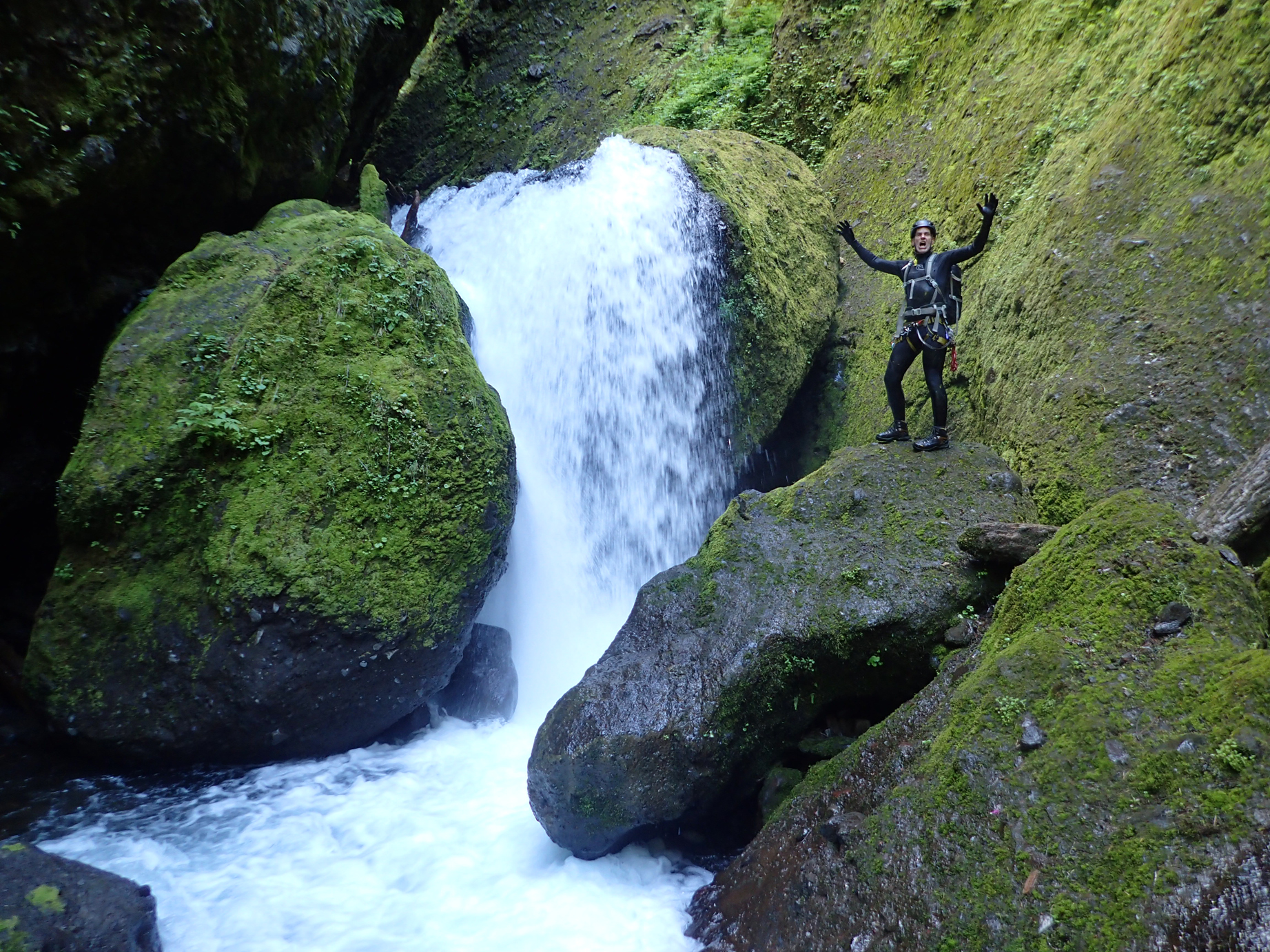 Entering the narrows…

Beautiful place, although would be more relaxing in lower water flow…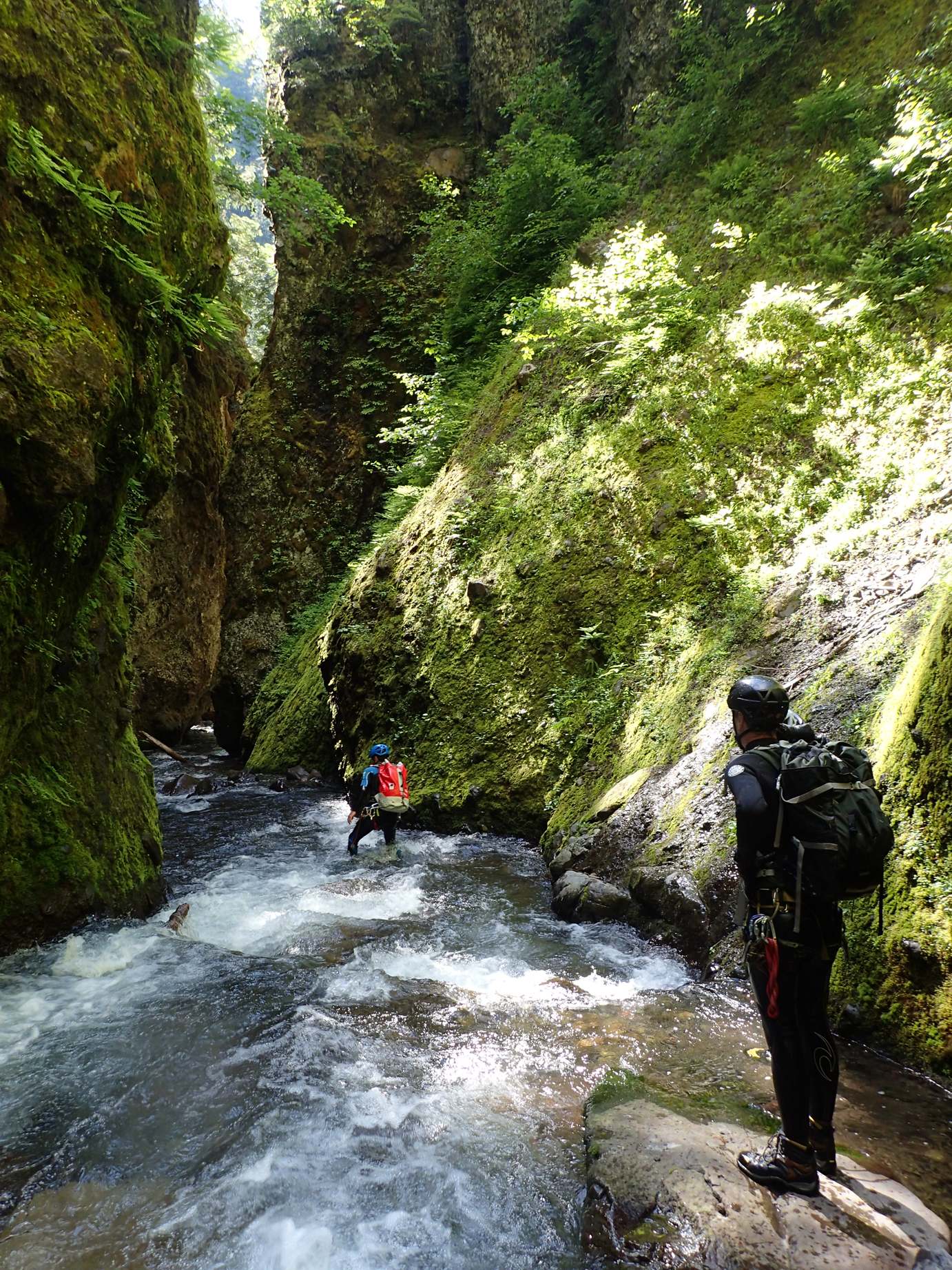 Couple of wet cupcakes, and Thor giving us the eye roll 🙂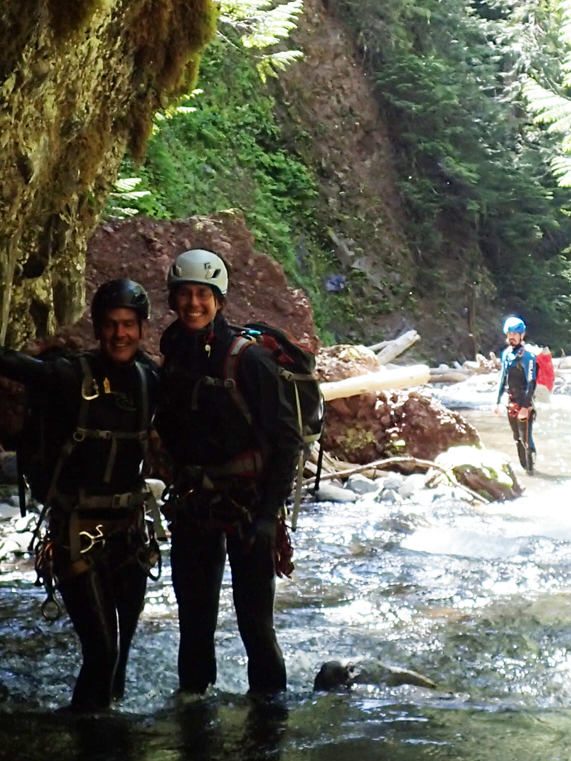 Our track…9.25 hours truck to truck (6.25 hrs in the creek)