Sufferfest Sunday II !!
Despite the forecasted 2-3 inches of rainfall in the coastal range, we (Karl & Deb) decided to stick with our original plans for Sufferfest Sunday II. We started hiking at 4:30am, and finished at 5:45pm (13.25 hours). This included a .75 hour break in between the two hikes. Hike one; Onion Peak…13-miles of logging road, and about 1.5 mile of a thrashy scramble climb to the summit. Then on to hike two; the Angora Grand Tour…a combination of logging road, abandoned logging road turned trail, a bit of cross country through young forest, and two ugly thrashy pinnacle climbs equaling about 9-miles.
Fortunately the forecasted rains never came….it sprinkled a few times, but never rained hard. We did get saturated though, thrashing through the wet vegetation.
After a 6.5 mile hike in the dark, we scramble up Onion Peak…with help from a rope left behind…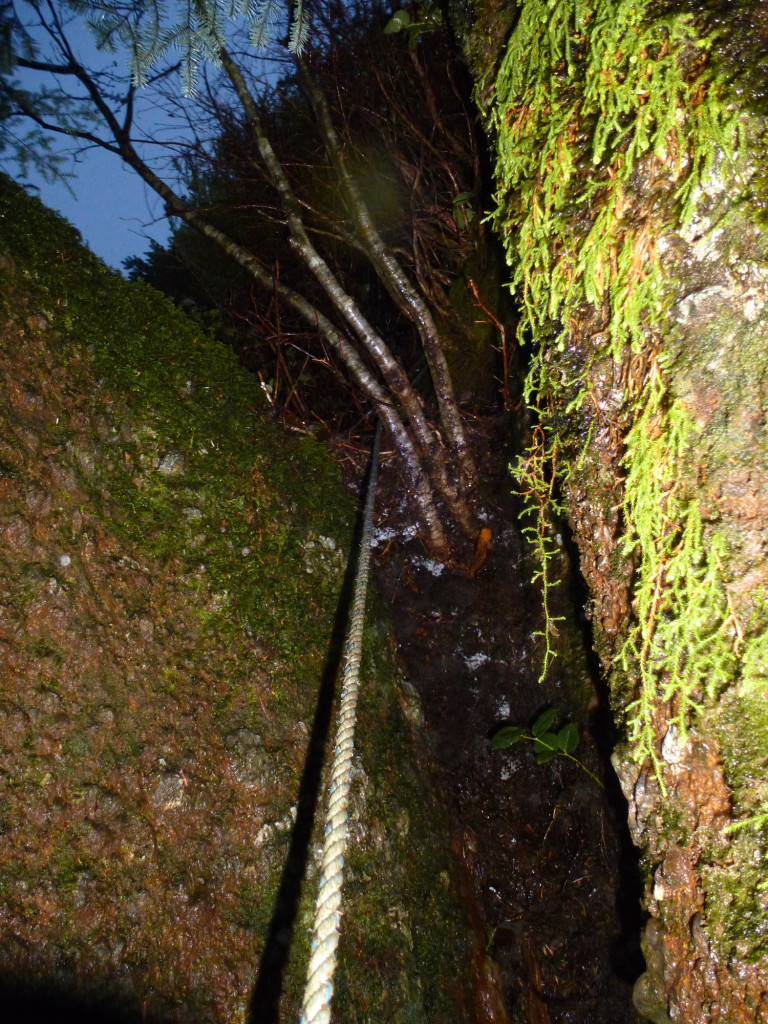 From the false summit looking at the true summit of Onion Peak…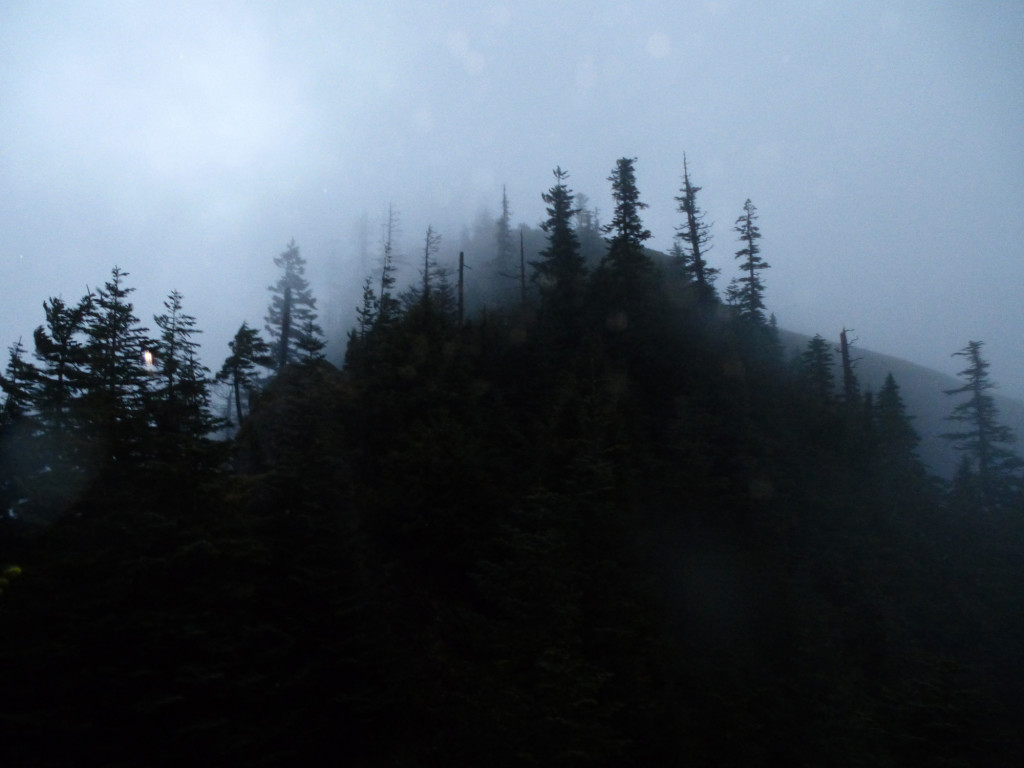 Onion Peak summit…no views…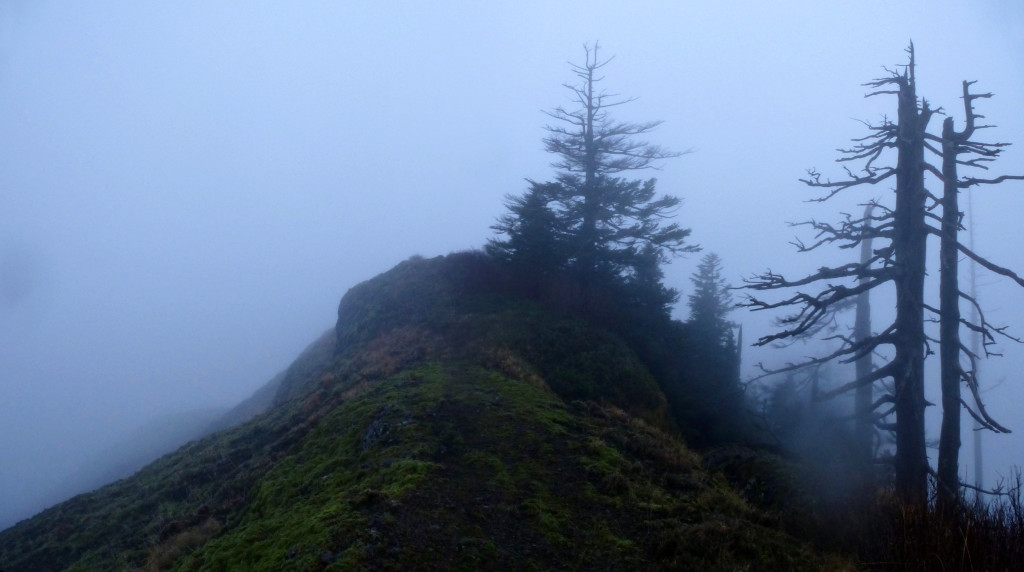 Deb dropping off Angora Pinnacle…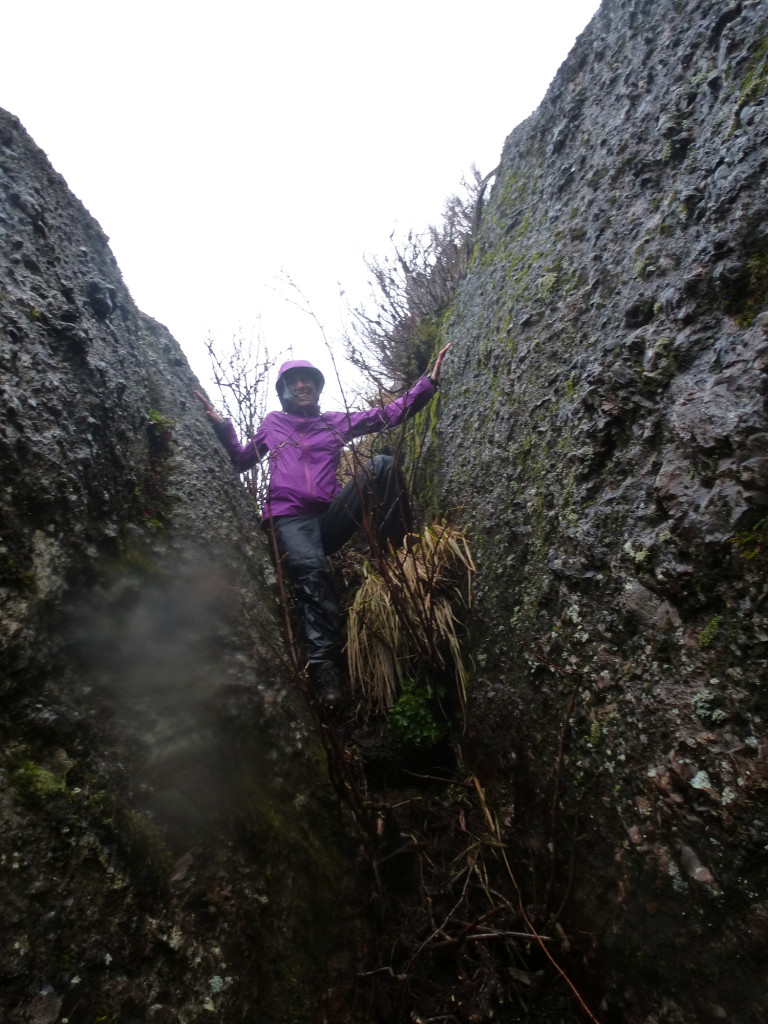 Deb and Karl in front of Little Angora pinnacle…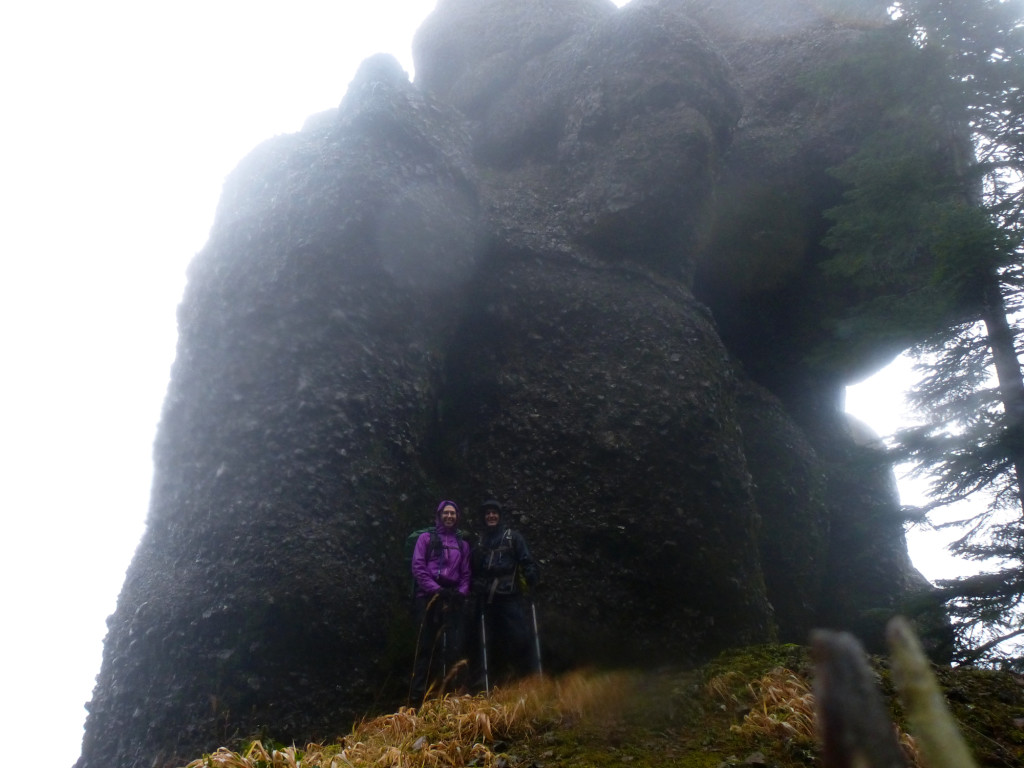 Deb ascending Revenge of Angora pinnacle…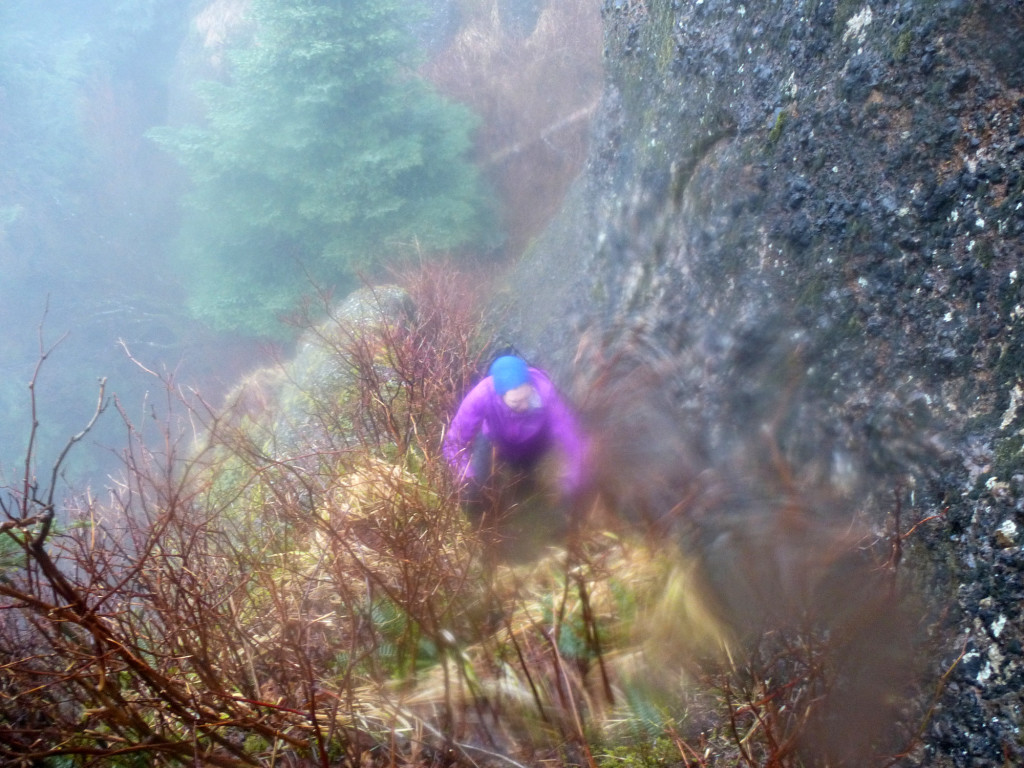 The days total…in the rain!