Day three, Weaver's Needle. So happy we decided to follow through with our plans to climb to the summit of Weaver's Needle. We knew this was going to be a long day, and considered not doing it and doing another short canyon instead…but No Way! It turned out to be an 11-hour day car to car. This is really the first climbing I've done since June 2017. The technical part of the climb is only rated 5.0 to 5.6, but for me, it felt stiffer…mainly because I'm a bit stiff from not climbing.
Had a fun day!! It was only 4-pitches, but with the route finding, the beautiful hike in and out, it turned out to be an awesome day.
Sunrise at the trailhead…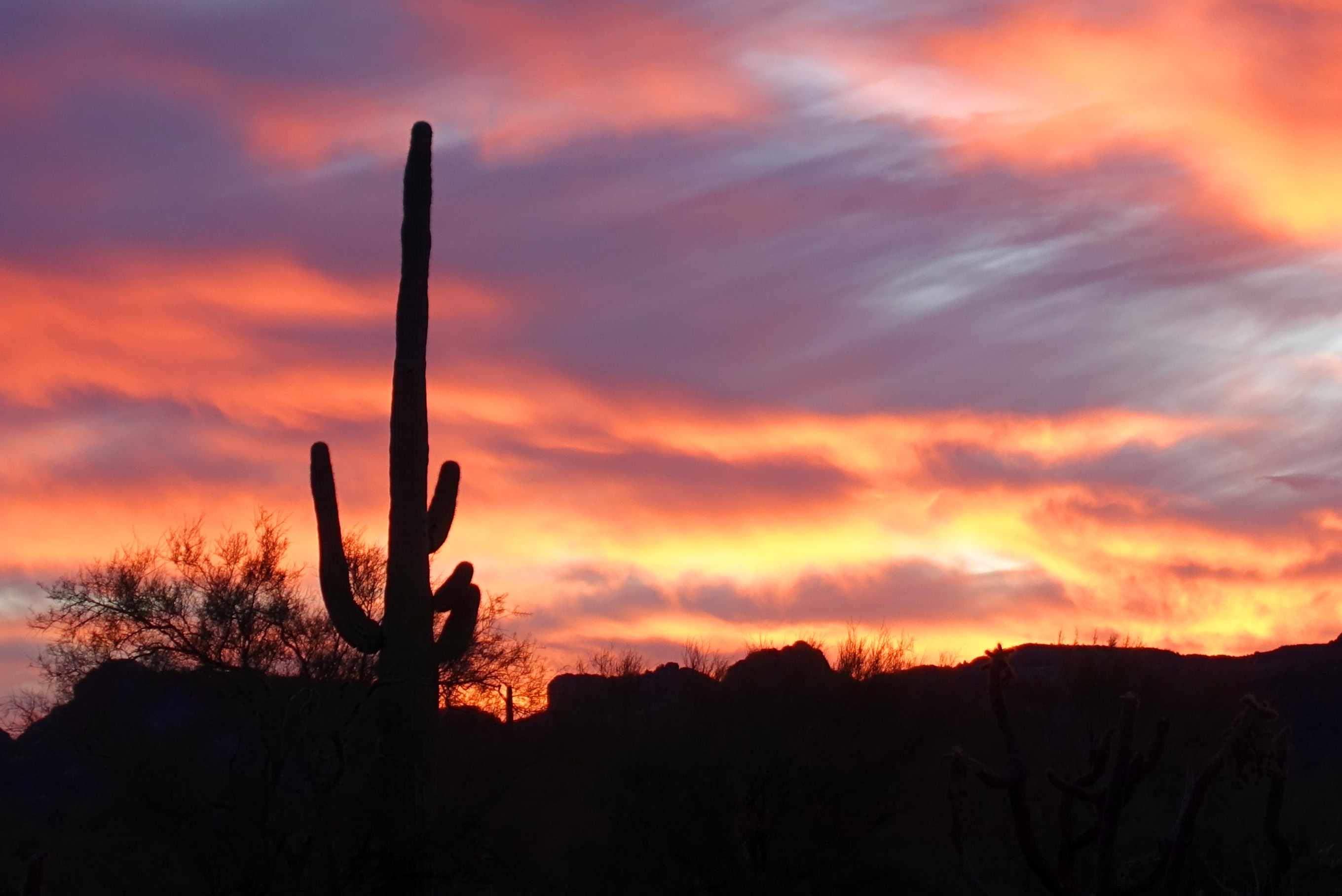 Hiking up Peralta Canyon…

Our first look at today's objective…Weavers' Needle, from Fremont Saddle.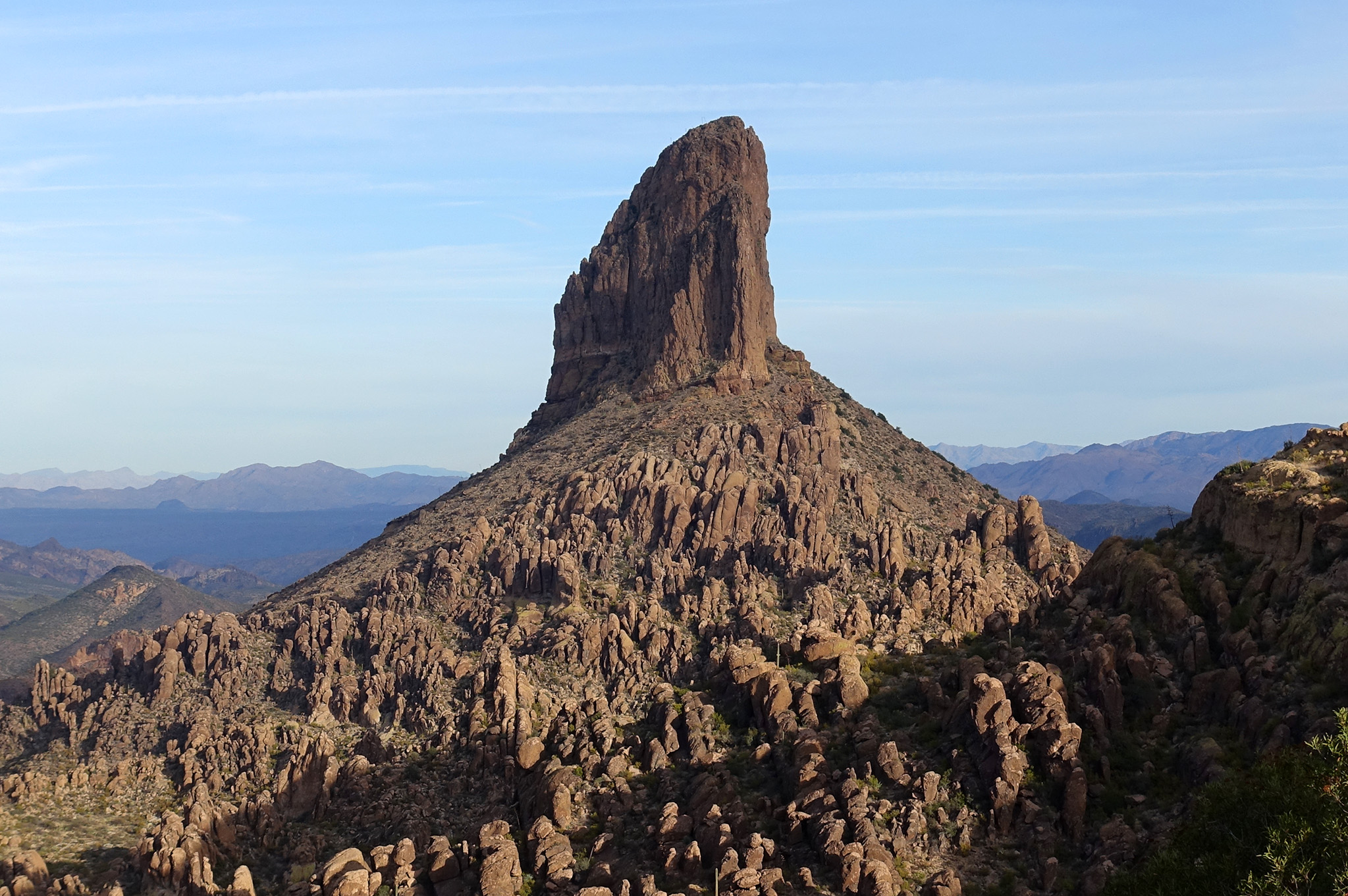 The west face of Weaver's Needle…we head right up this slope to the base…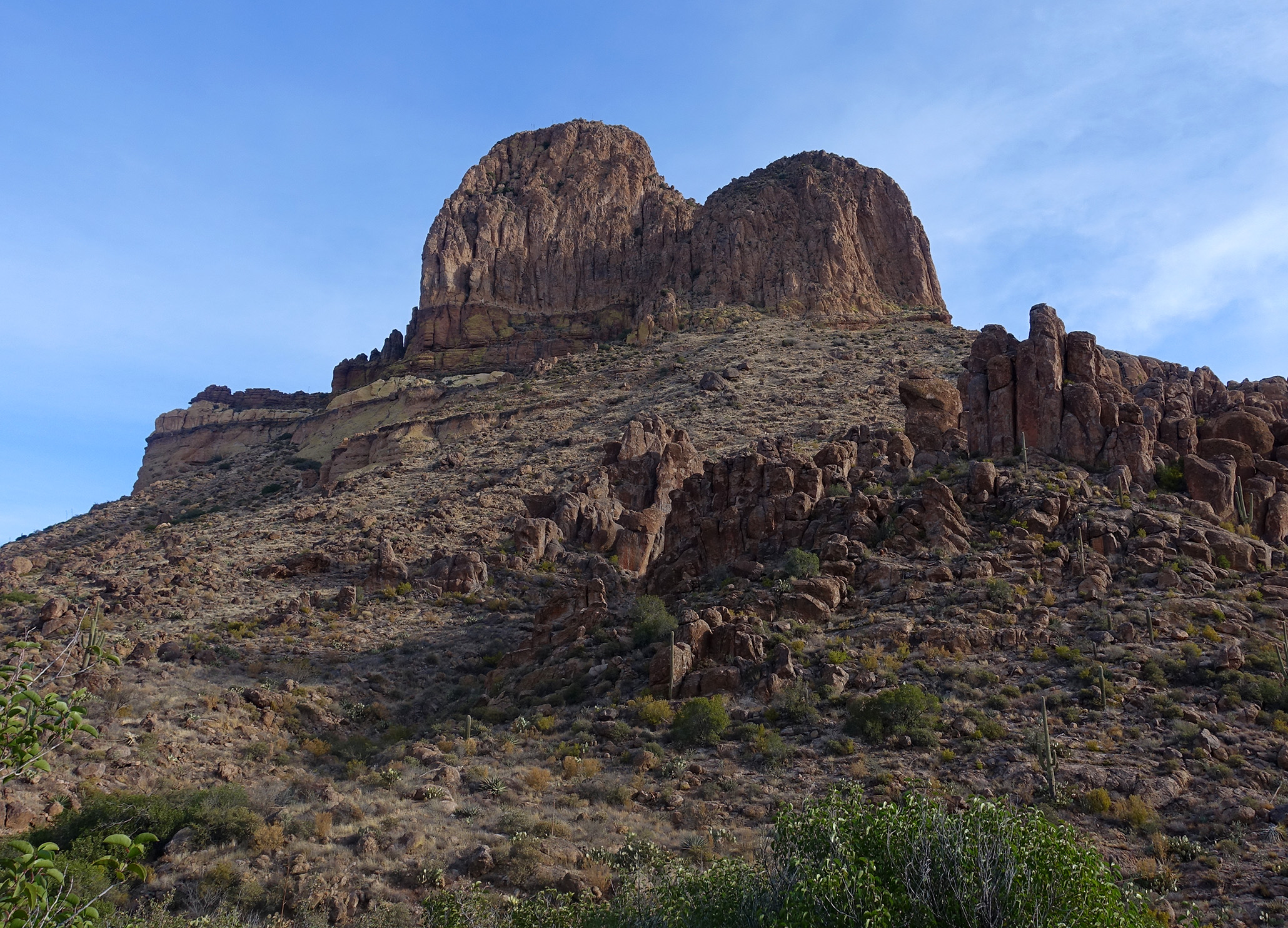 Deb on the class 3/4 lower section…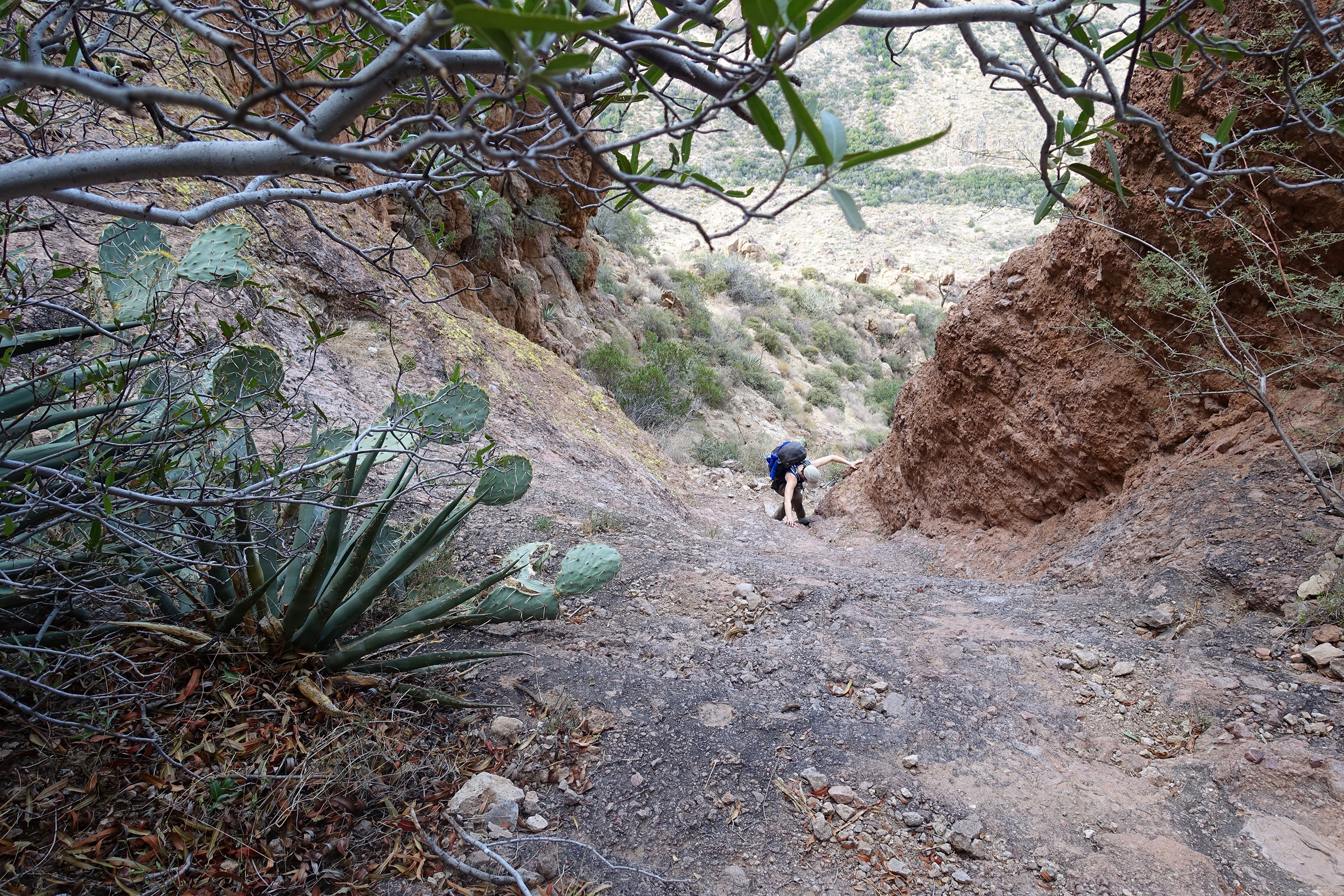 Almost up to the first two technical pitches…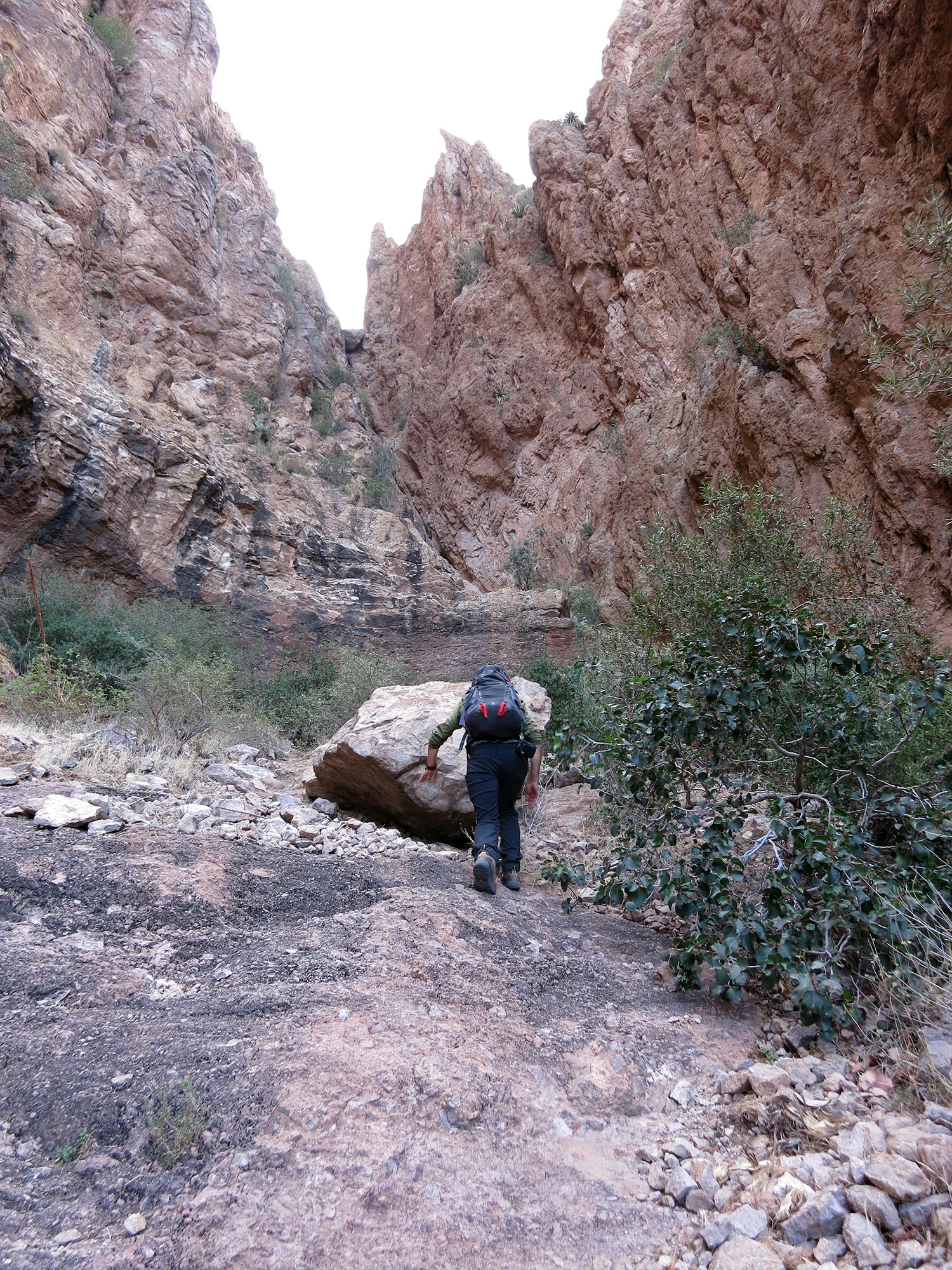 Just when I was starting to feel a bit sketched…I found this bolt, WHEW!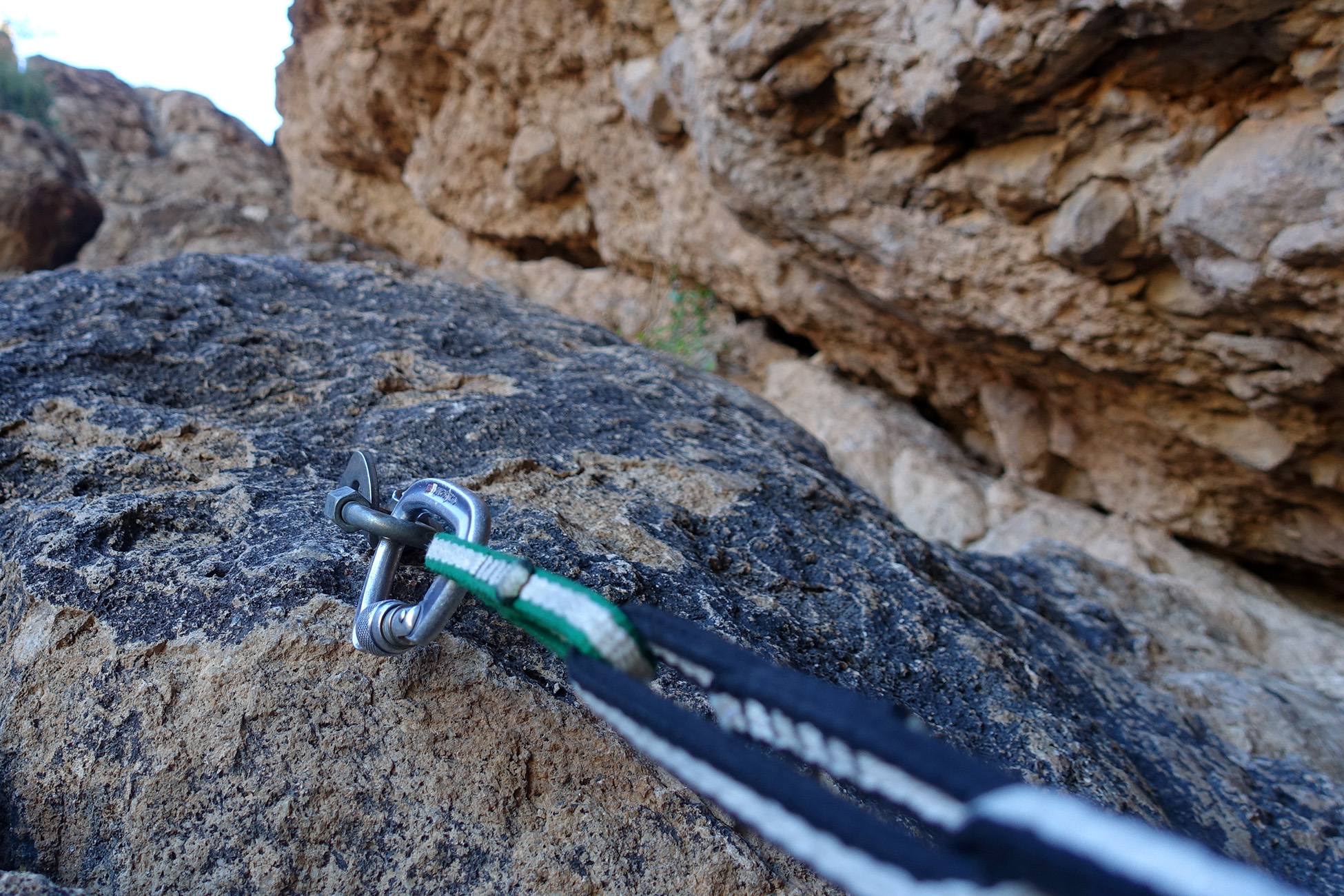 Belaying Deb up…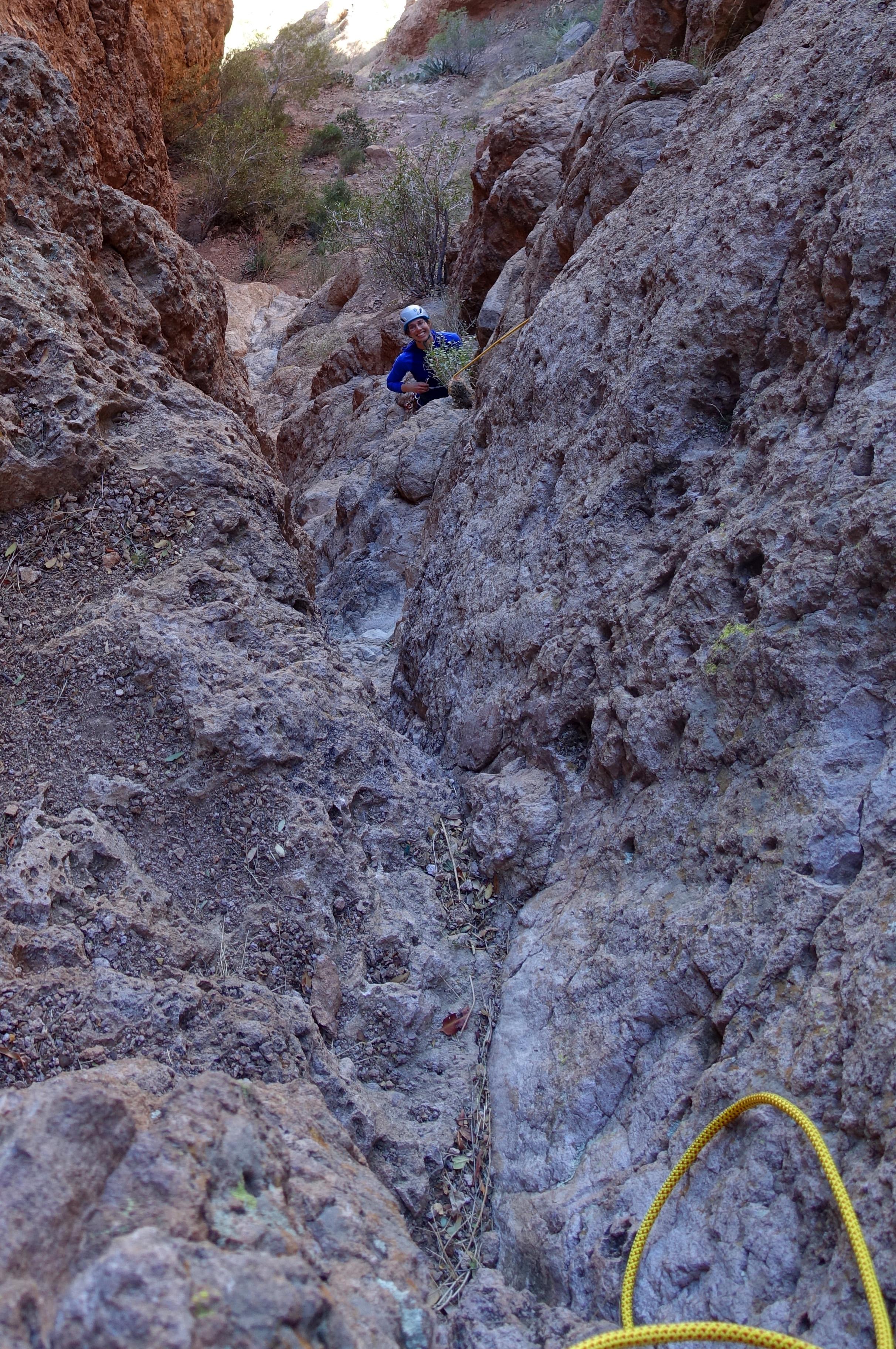 Belaying Deb up under the chockstone…to the notch between the north and south summit.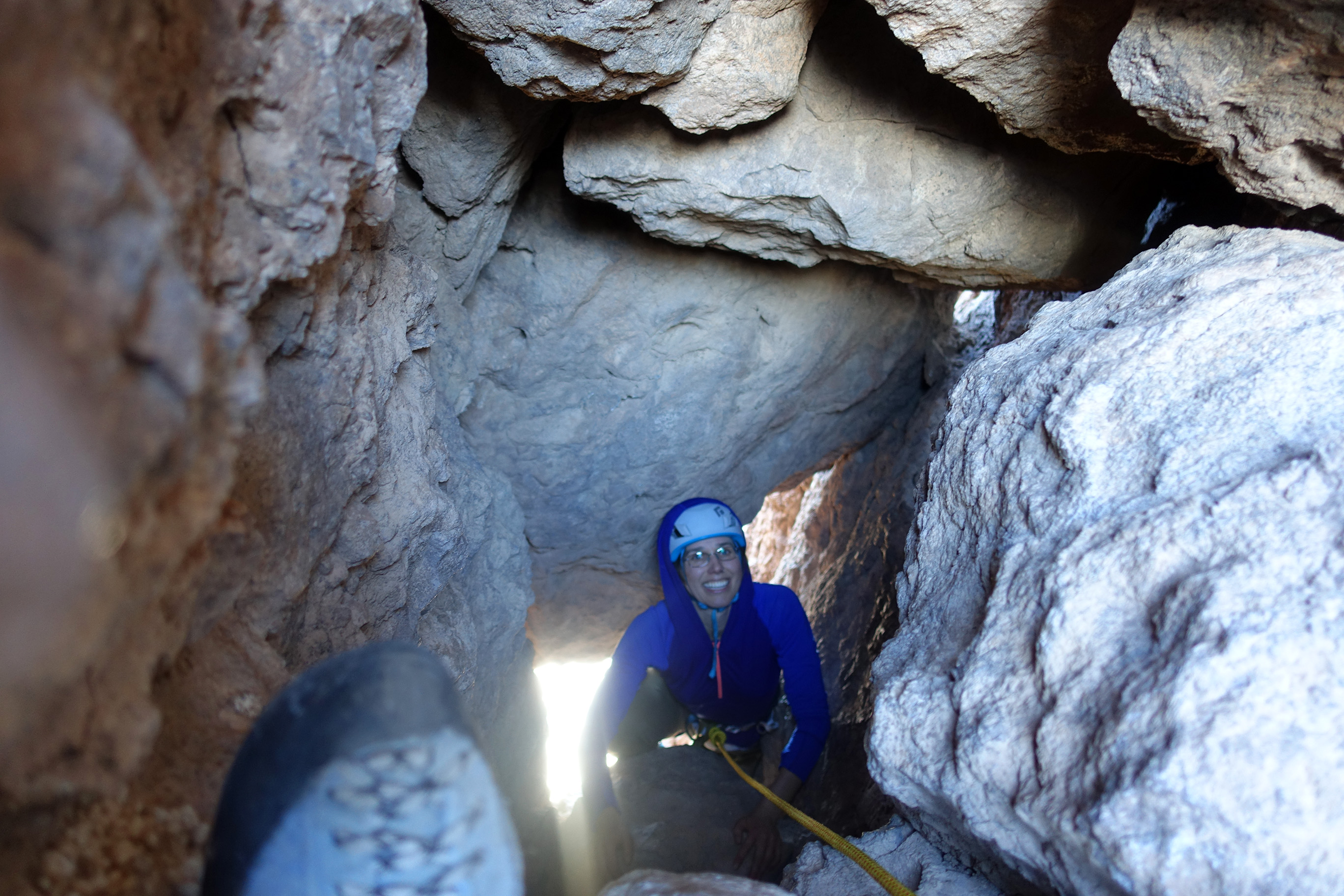 After a couple more pitches, we are at the summit where we found a nice bivy shelter w/ the summit register.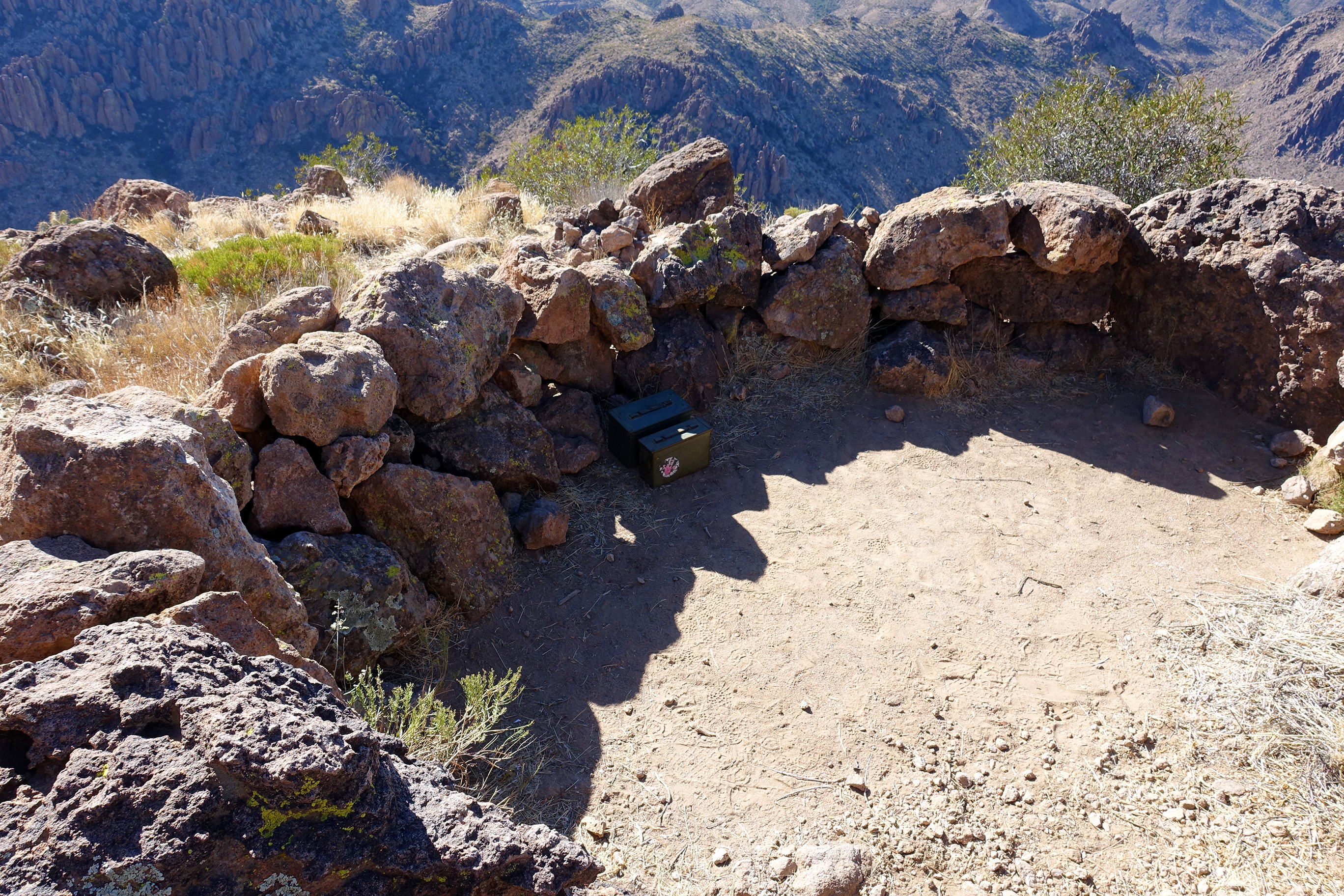 We descended in 5-raps…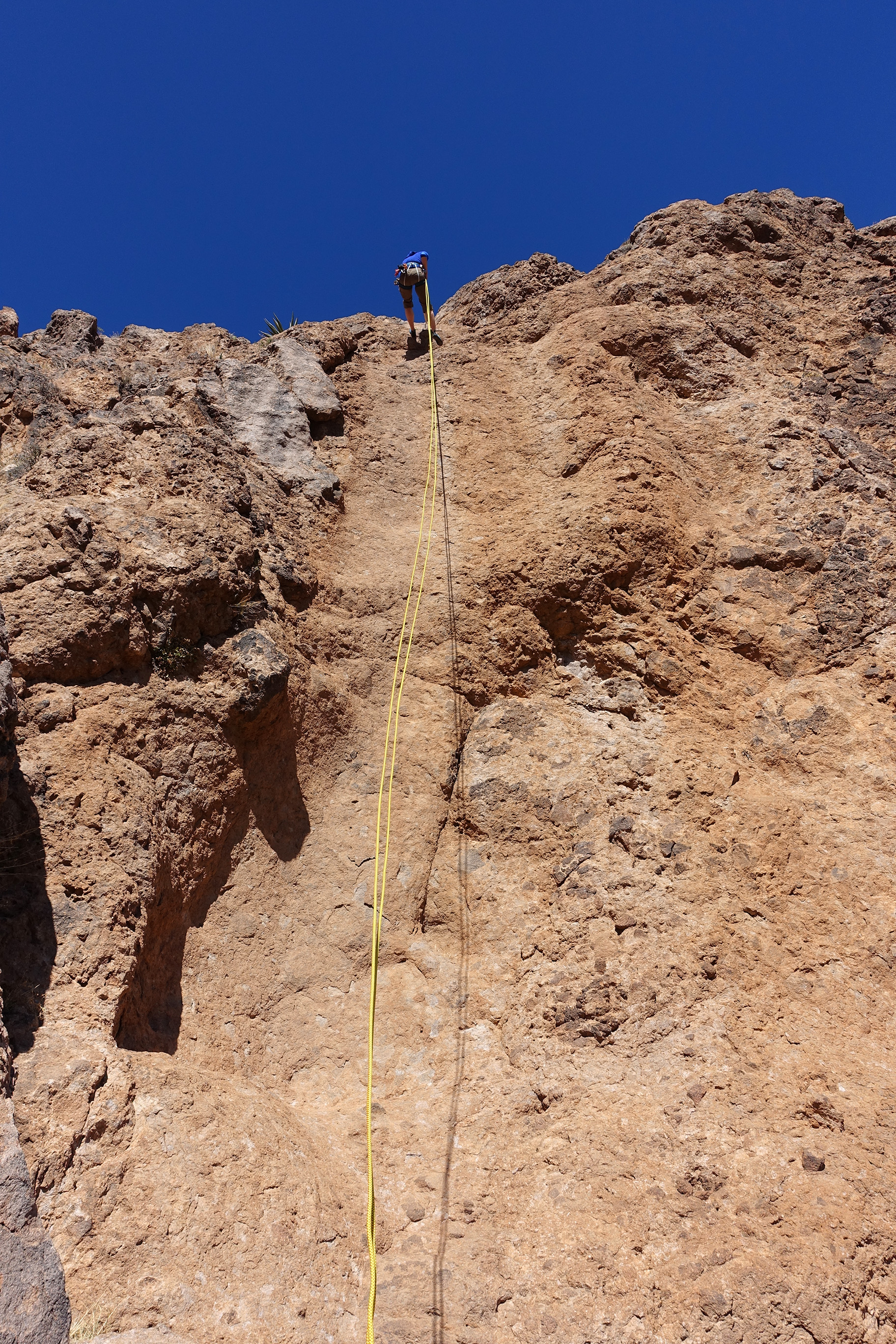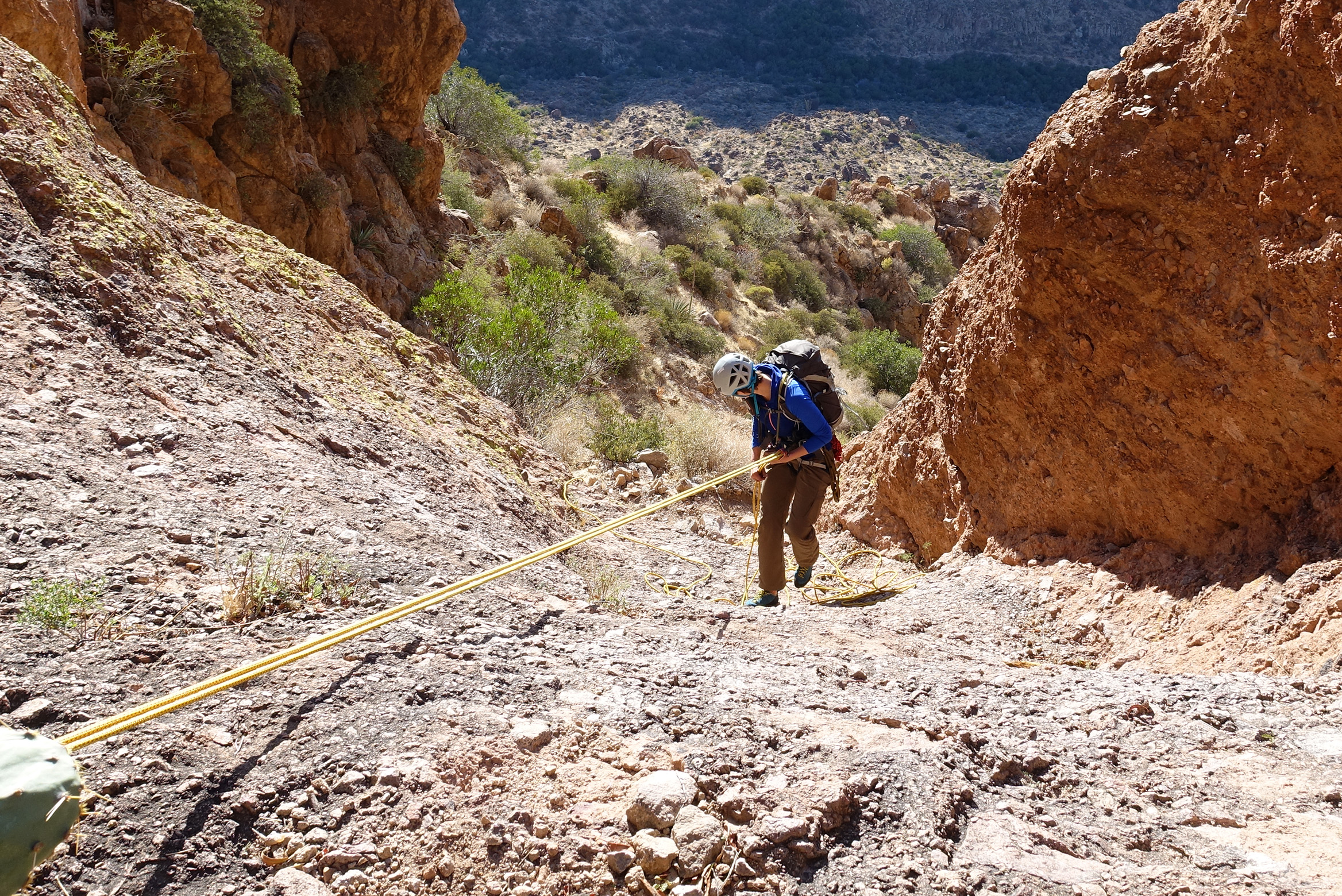 I'm not sure why, but I felt the need to have our picture by a large saguaro cactus…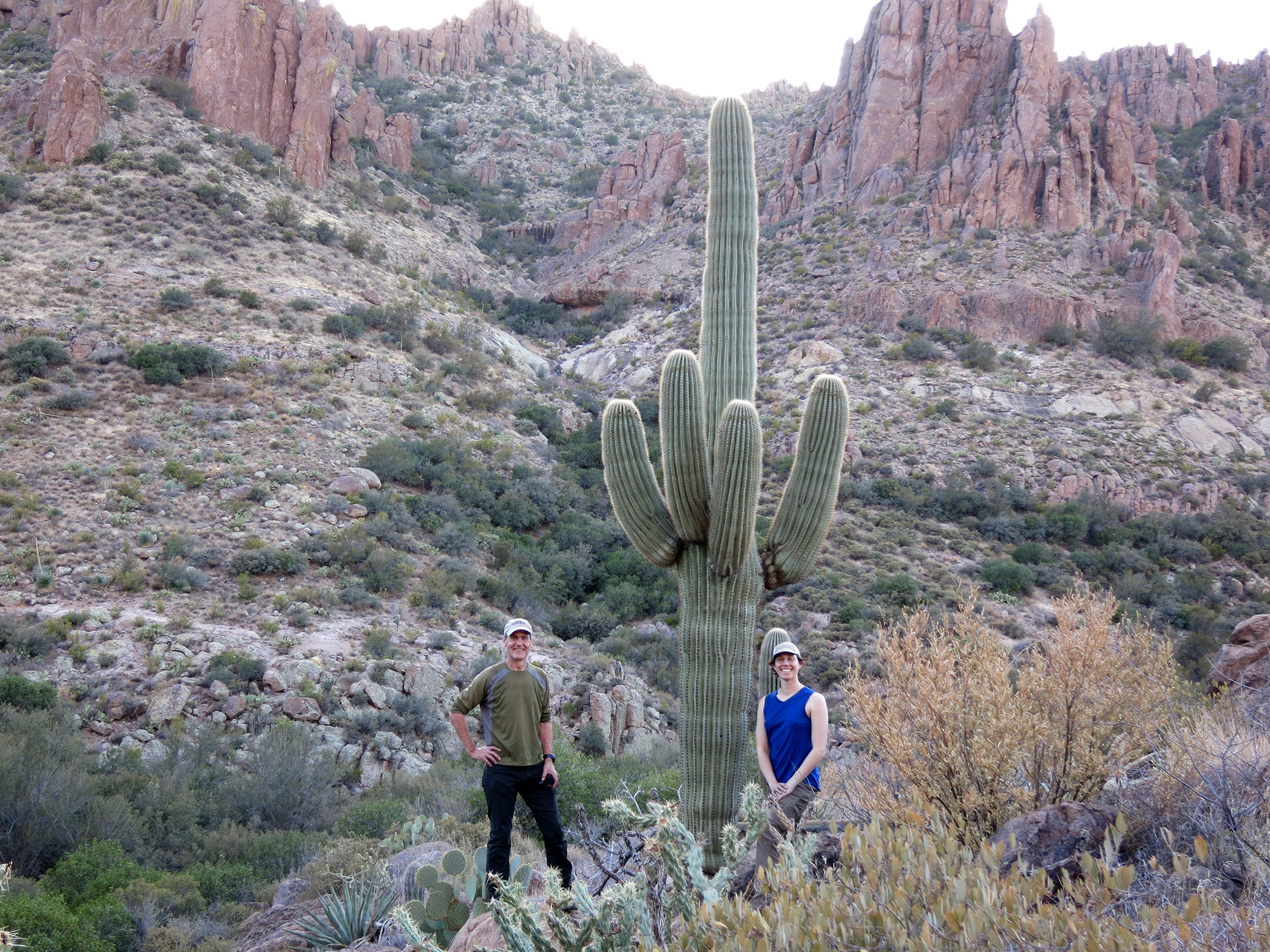 Saguaro Cactus and Weaver's Needle…

Back at Fremont Saddle, the sun is low and running out of daylight…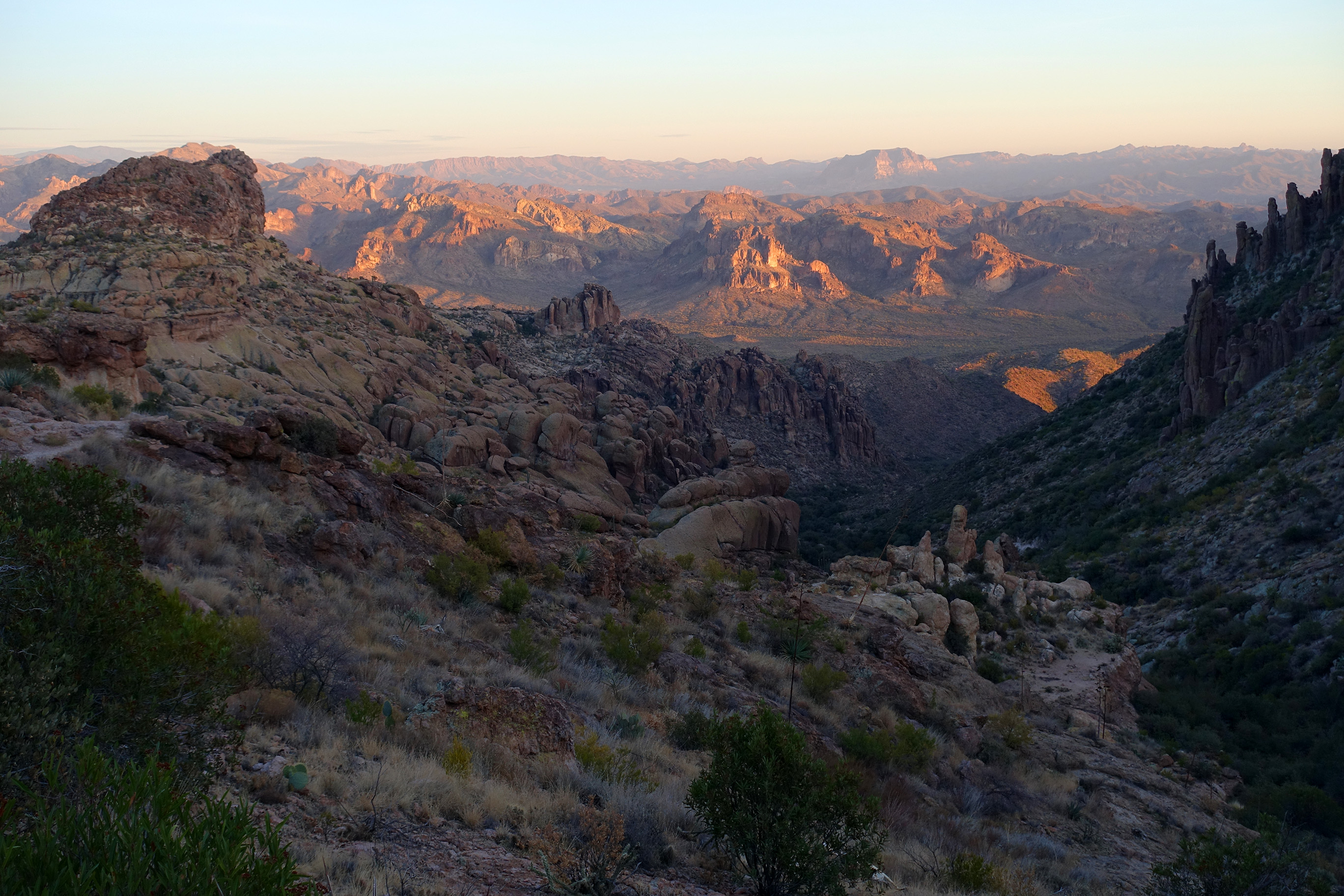 Last look at Weaver's Needle, fun day!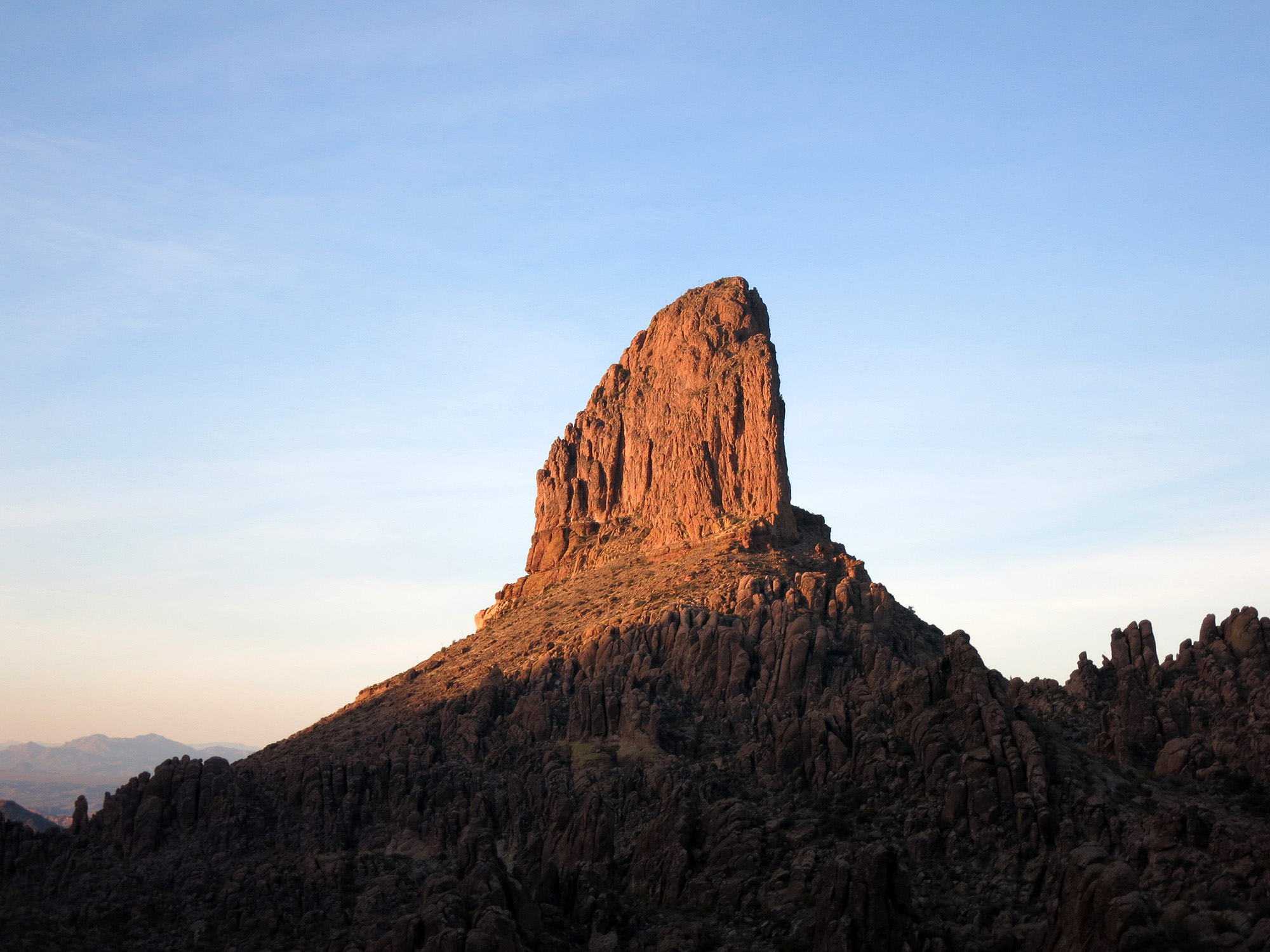 Our route on the west side…

Our route on the TOPO…