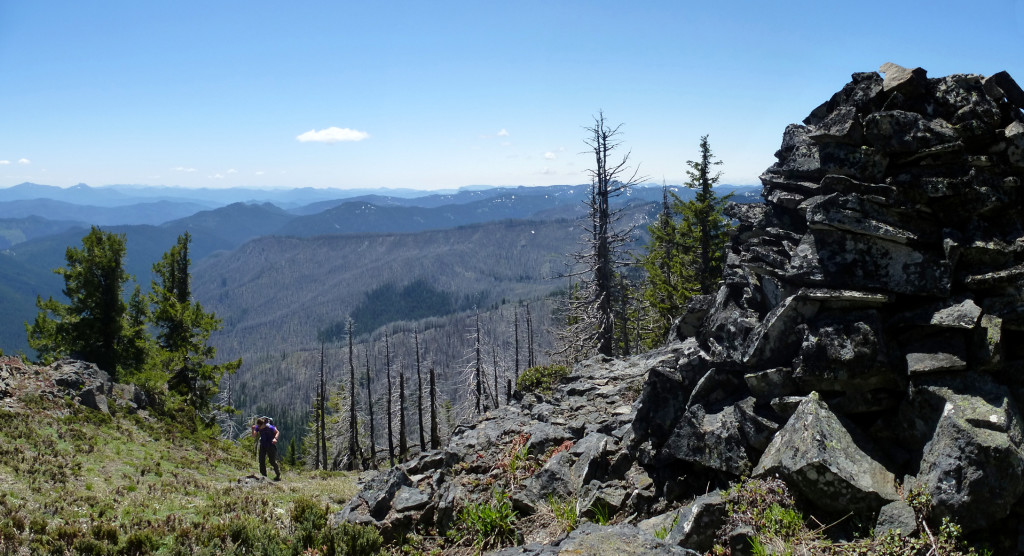 Well, another early season weather forecast, and lack of planning time, forced me to settle on a stay home on Saturday and get stuff done day, and a hike on Sunday.
Sunday's hike was a good one. Part trail, and part cross country…with a little bit of scrambling, and a whole lot of thrashing. This hike took us 14.5 miles and gained over 5000' in elevation. We were able to visit one abandoned Lookout, and tag three peaks, including the highest peak in The Bull of the Woods Wilderness, Schreiner Peak. We also tagged Big Slide Mountain, and Knob Peak. Bull of the Woods Lookout has a great view of the surrounding area.
I've done this route before, back in 2006, before the fires burned the area. The cross country went a little slower this time because of all the fallen trees, but the navigation was easier because you could see through the burned trees.
This hike took 9 hours and 40 minutes truck to truck… Hiked again with good friends, Sue Giordano, Brian Jenkins, and Luna dog.
A view from Bull of the Woods Lookout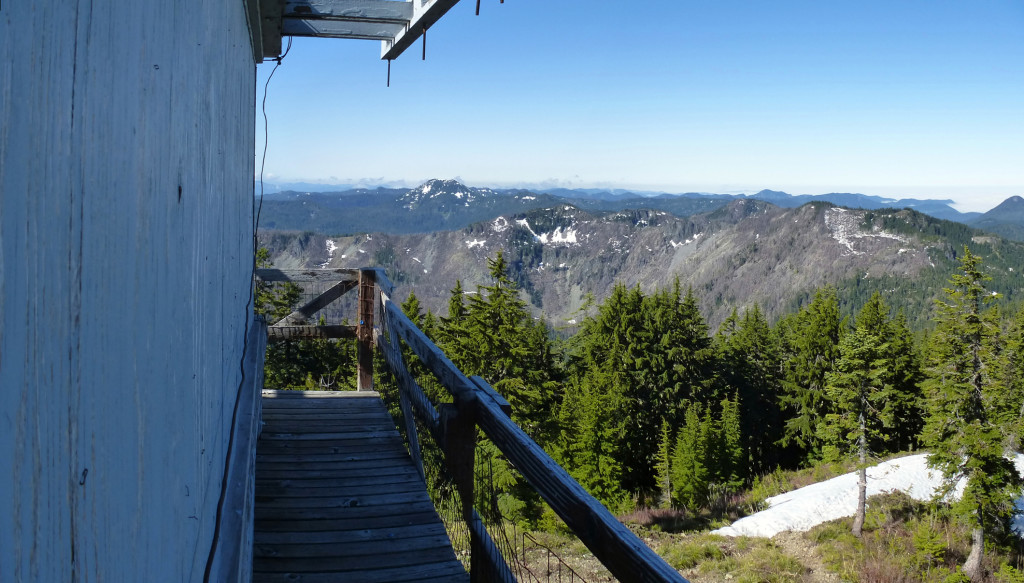 Looking back at Big Slide Mountain from a sub peak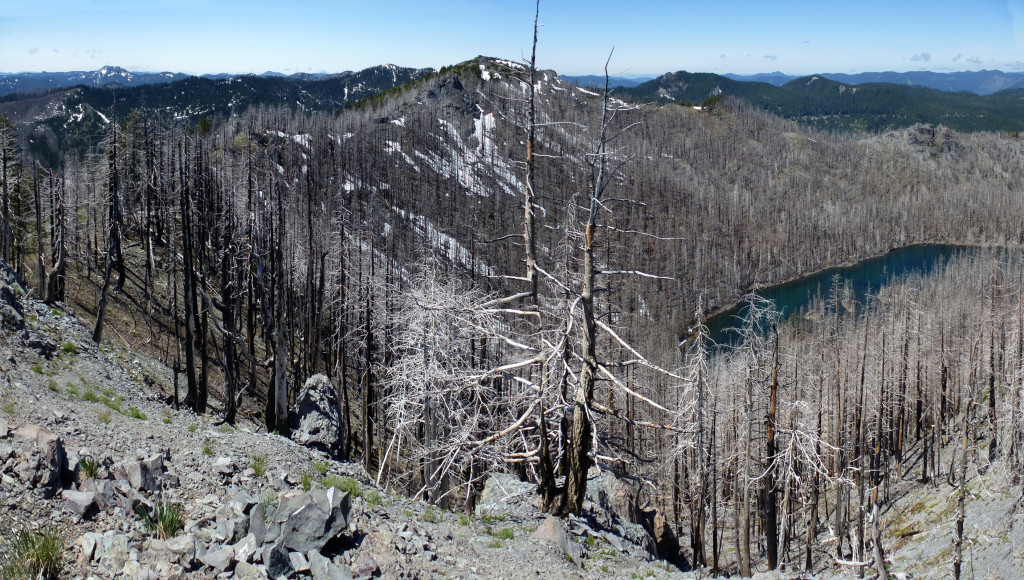 From Big Slide Mountain, looking at Knob Peak and Schreiner Peak in the far distance. Lake Lenore down below