Dang….another "Attempt"
Running out of time, we were unable to tag this summit. There will be another time…definitely going back for this one. What a beautiful place! This mountain turned out to be much more serious than I thought. Must allow more time for this climb.
Where the red line ends, is where we ran out of time and turned around…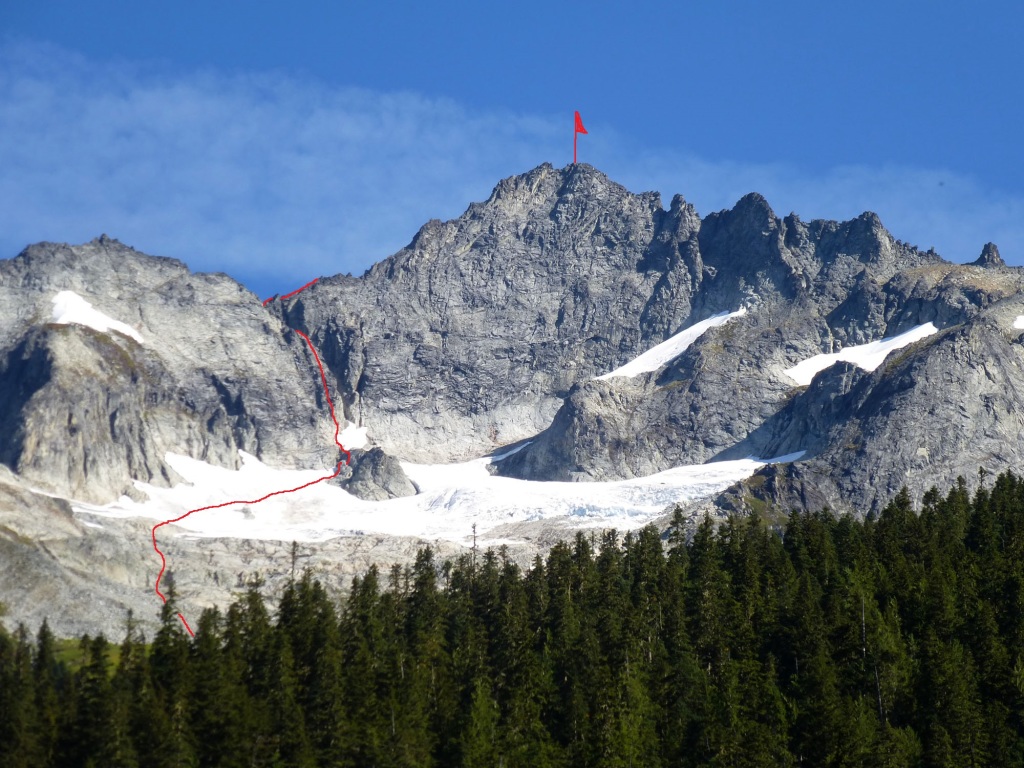 On the approach we passed by these curious on-lookers…

This is why I positioned my tent this way…the view!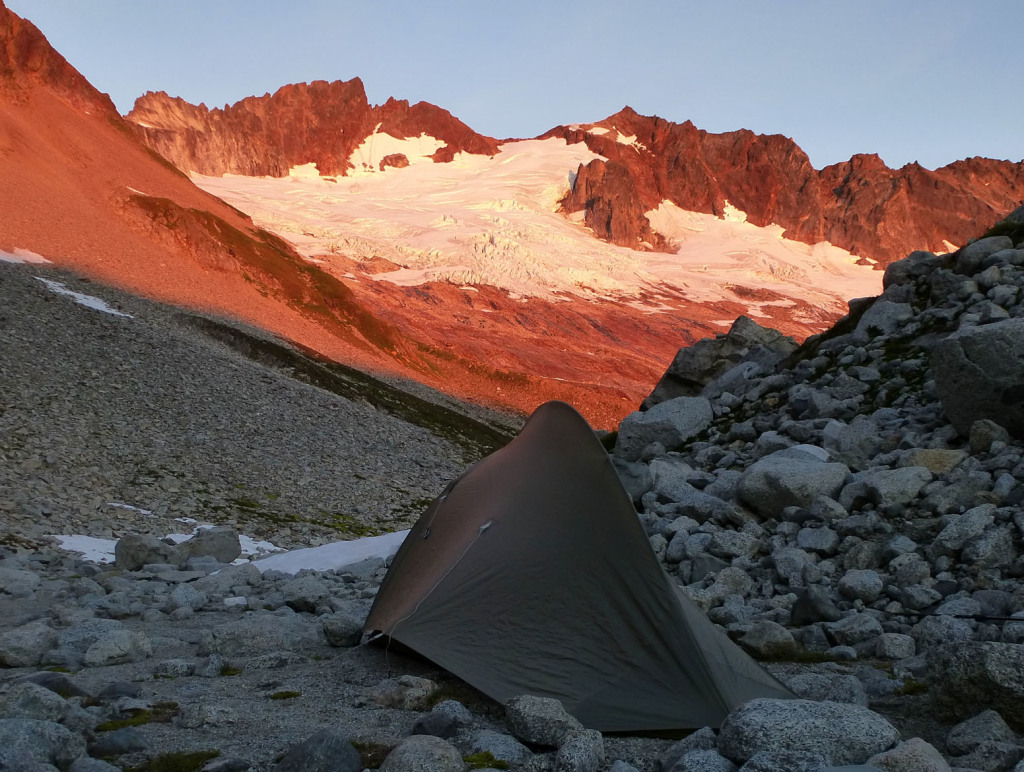 Evening chatter about the days climb…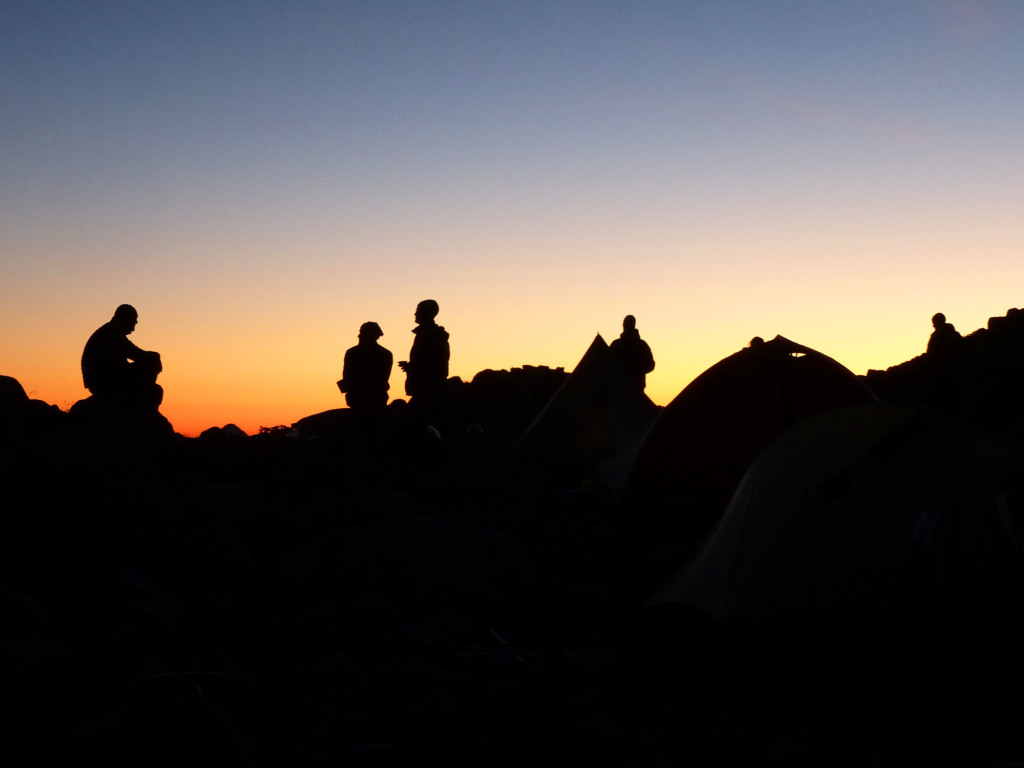 JJ getting to the top of a pitch…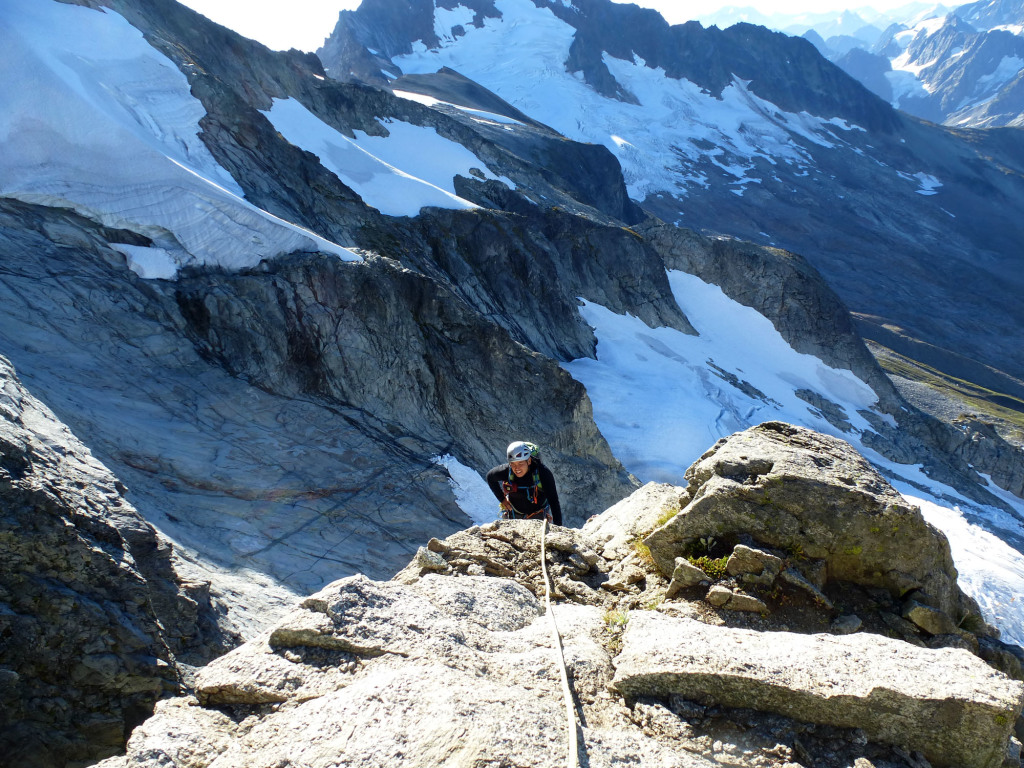 Looking out at the North Cascades and camp, far below…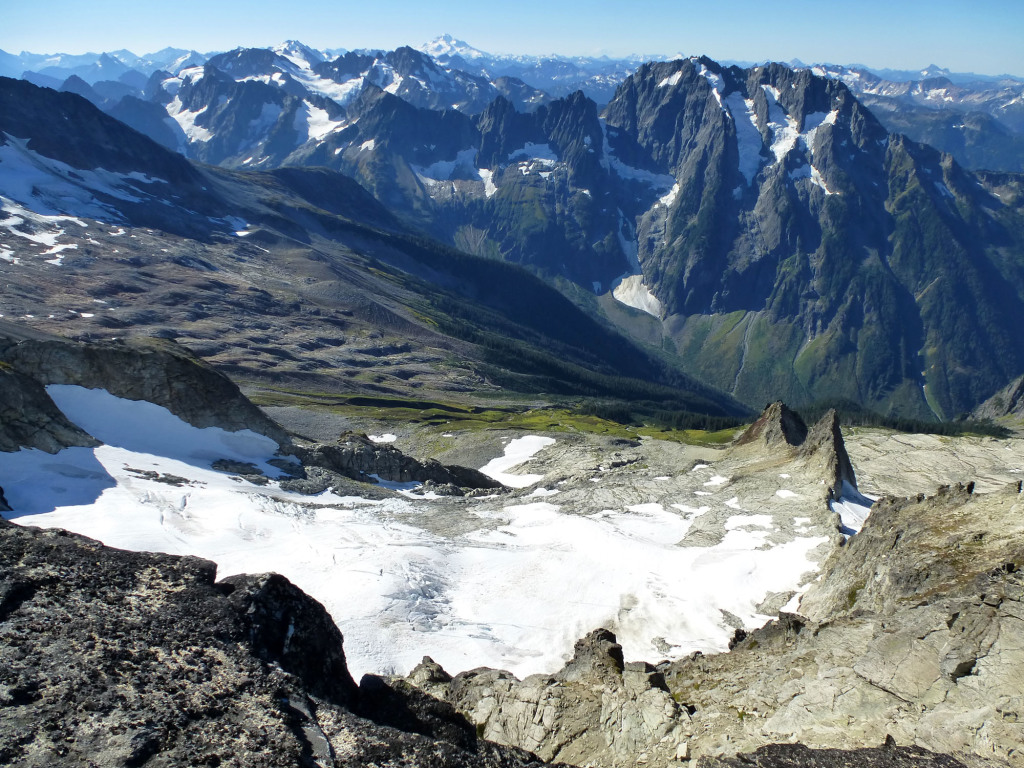 Looking west at Eldorado Peak (left), and Moraine Lake below…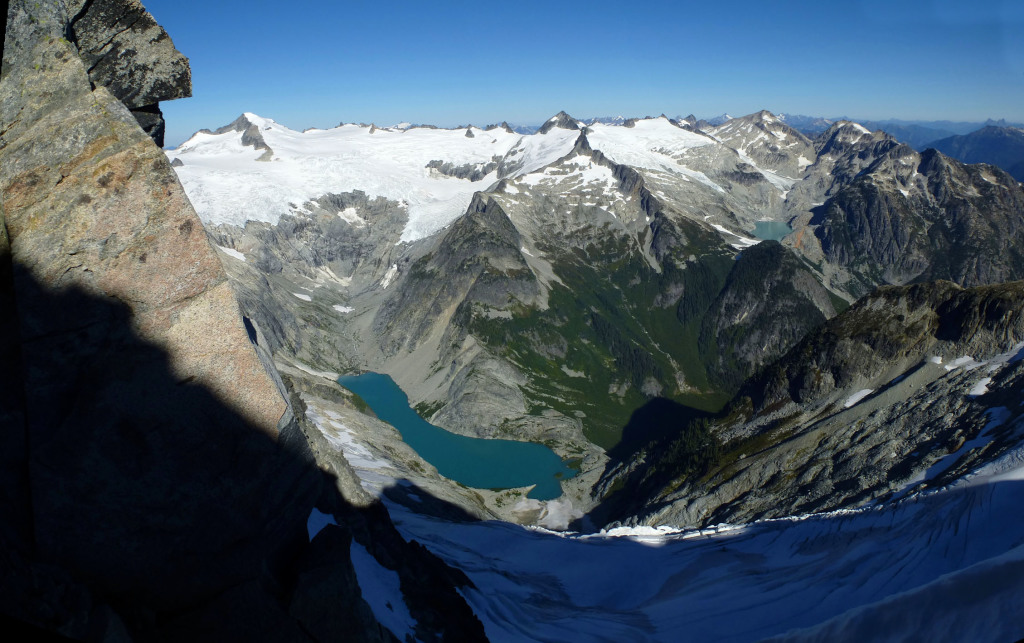 Mount Torment (left) Frobidden Peak Traverse…on my list…