Exploratory Weekend….
Saturday I explored a pinnacle that I have my eye on for a while. It sits out near the end of the NE ridge of Angora Peak. It's a pretty easy short thrash from the abandoned road, along the ridge crest. The pinnacle itself is probably 60'-80' tall. You can scramble all but the last 35', which will take technical gear to get up. It's now on my list of projects.
Sunday I explored a large section of the Arch Cape Creek drainage, looking for either water falls or rocky cliffs. I found both, but nothing too extraordinary. I was able to explore 75% of the section I set out to explore. The drainage narrows in several spots, and is filled with large boulders and log jams. The creek disappears in several spots under the boulders and log jams. I found a 15'+ water fall and many rocky cliffs. It was very slow going, and a total thrash fest in a few spots. Unfortunately I only had my old phone for pictures…
Not sure what to call it…The Blob?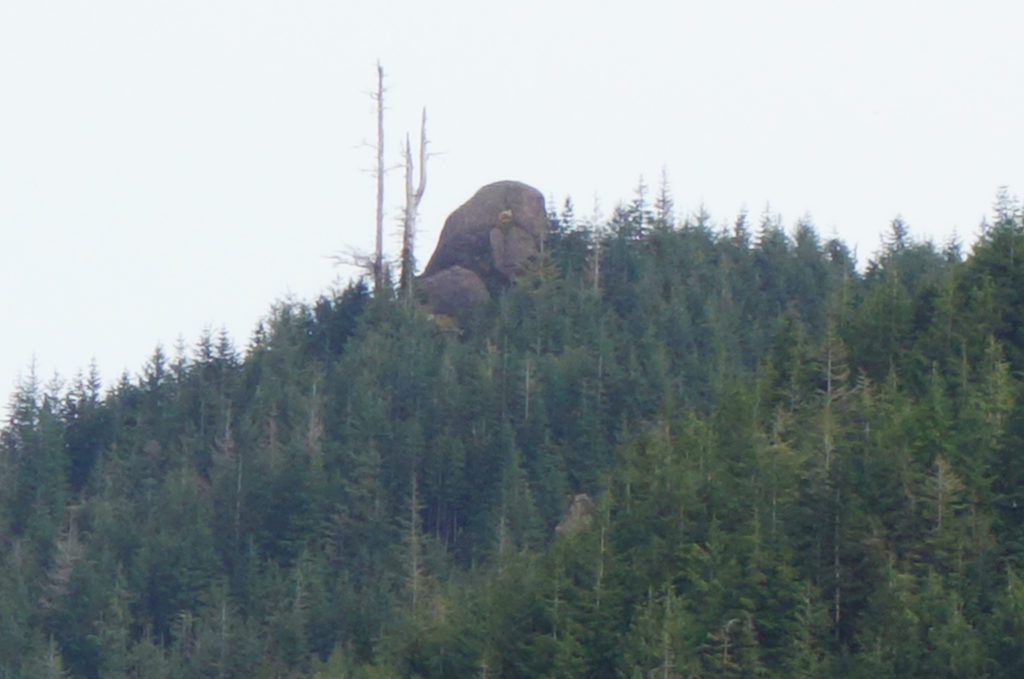 The upper portion of this pinnacle…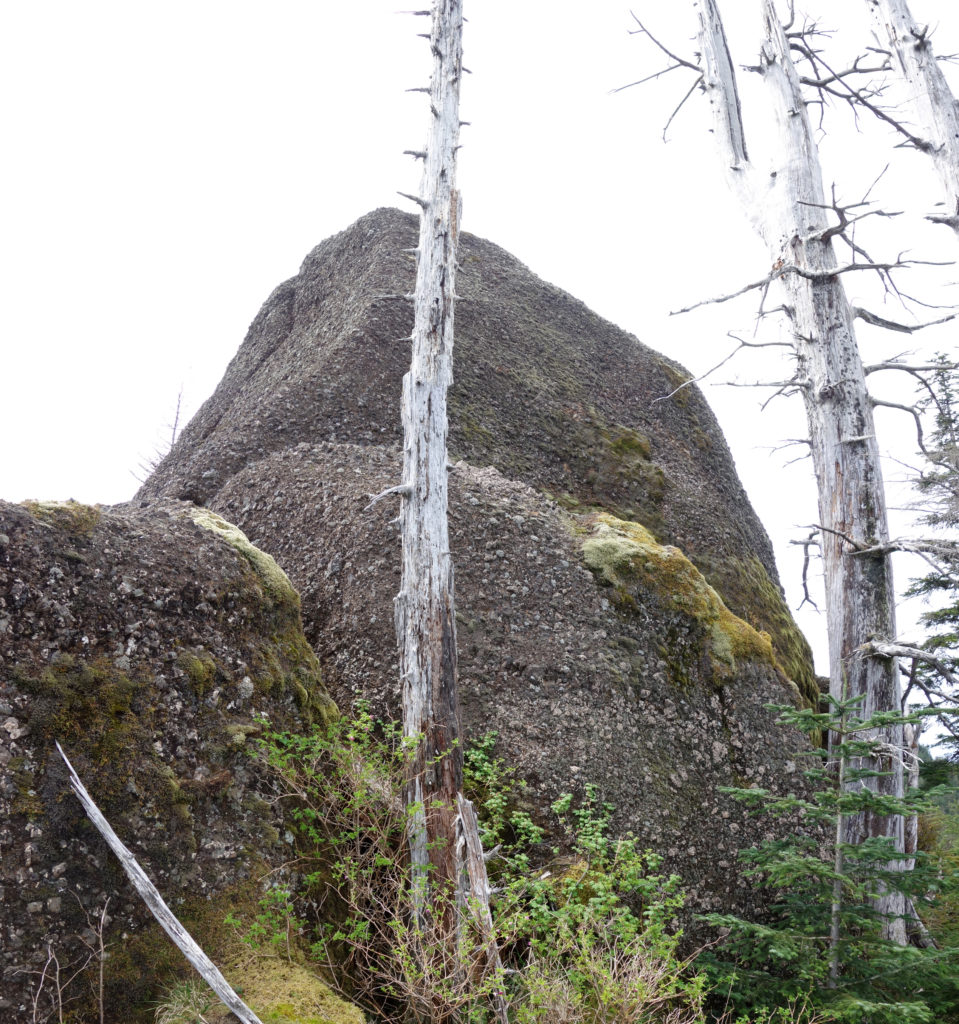 The future line to the top…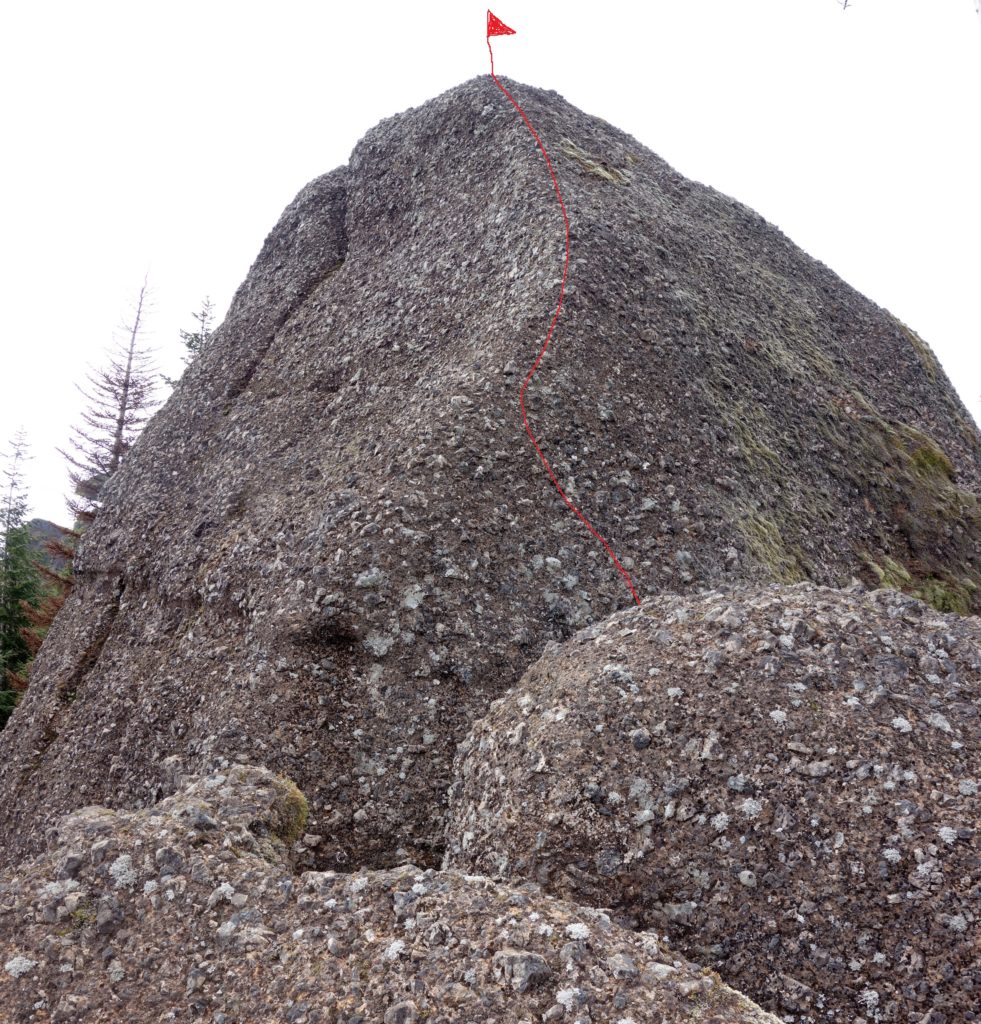 A few pics from my hike back to the truck…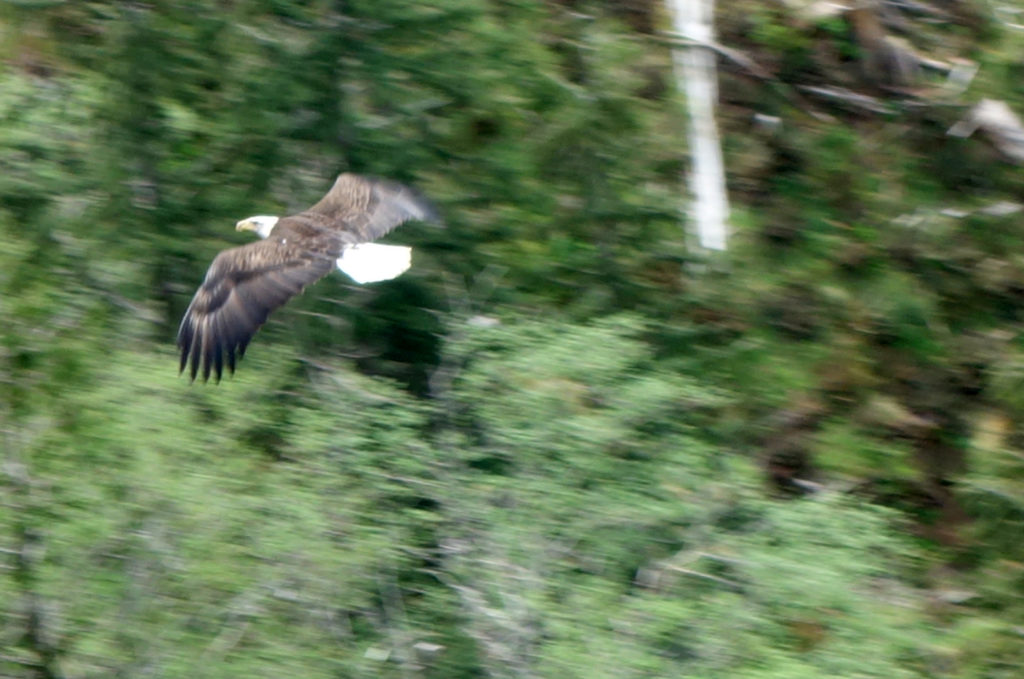 Fun to be above the soaring Eagle…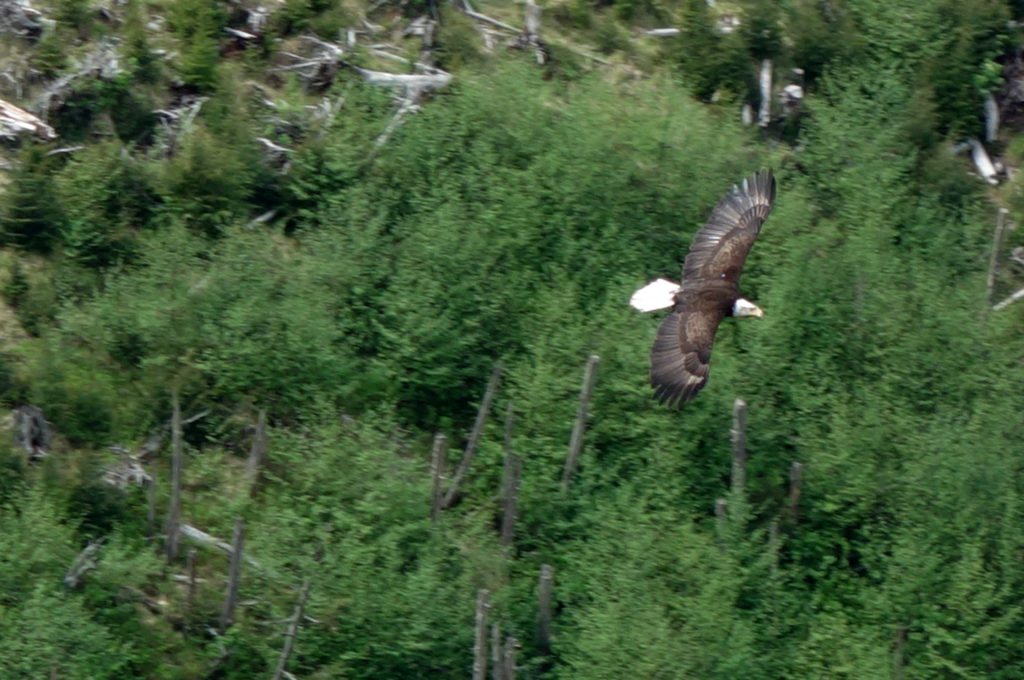 Saw three of them…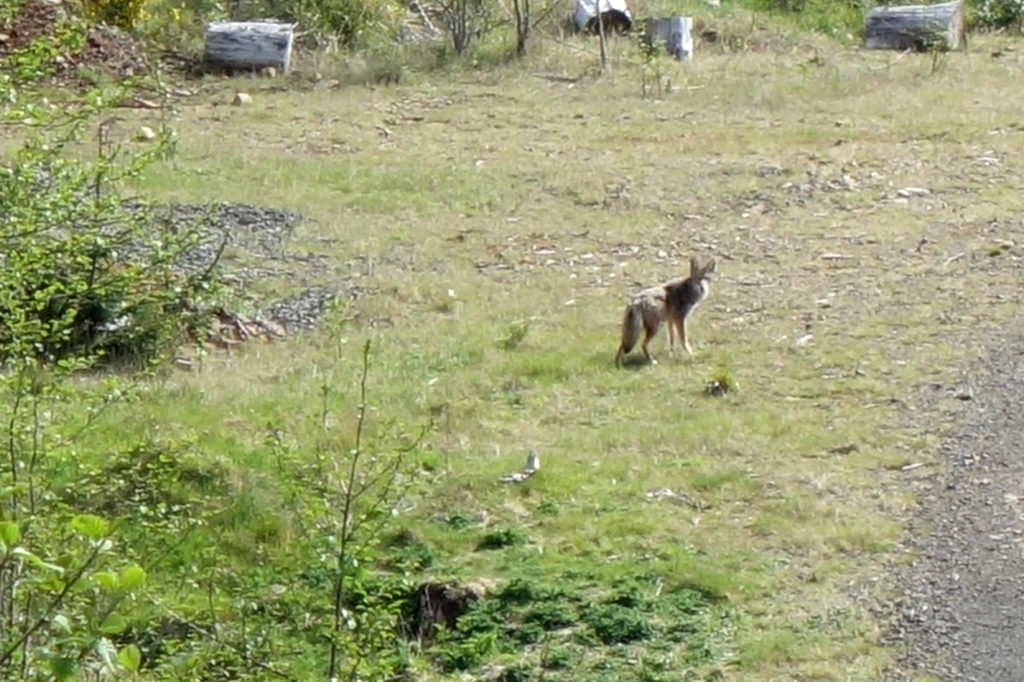 Uh…I think it sees me…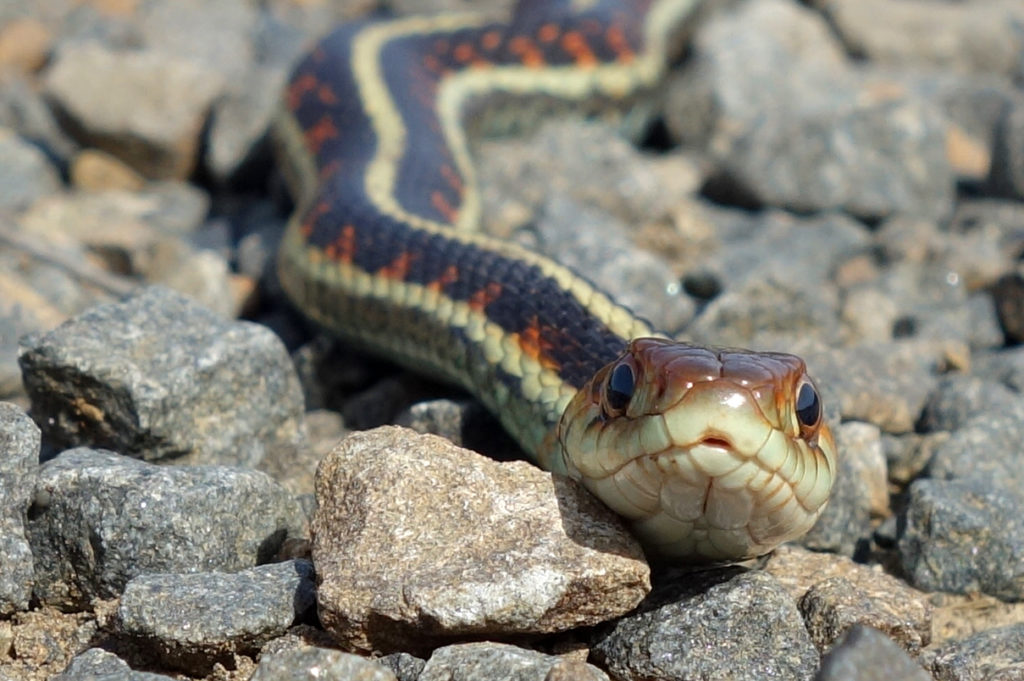 I call this Angora's Rock Garden…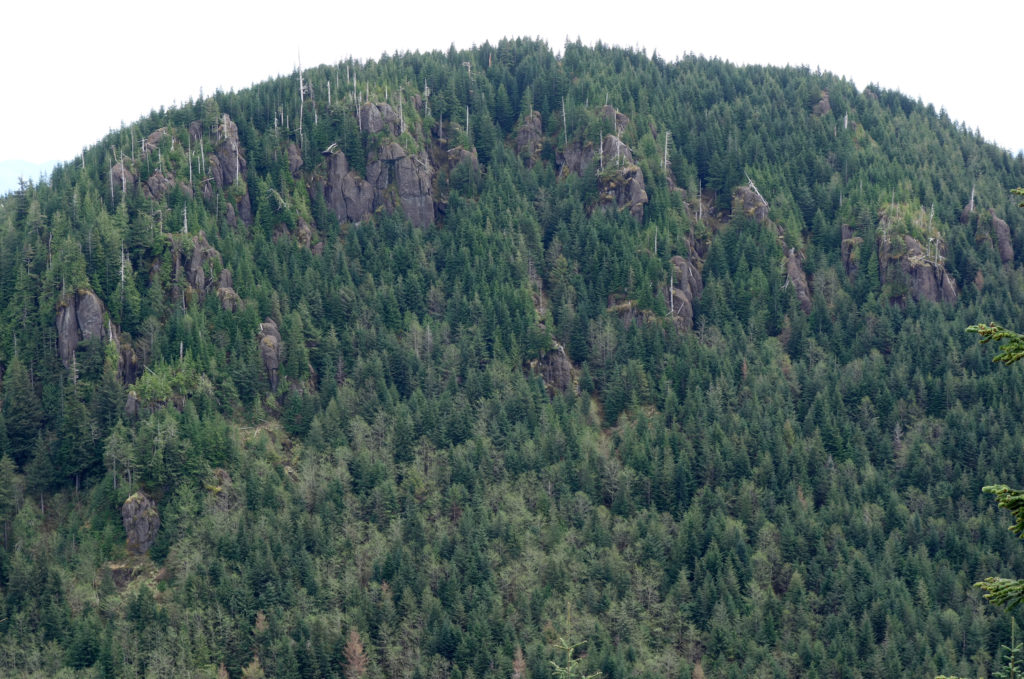 Evening sunset from a beach in Manzanita…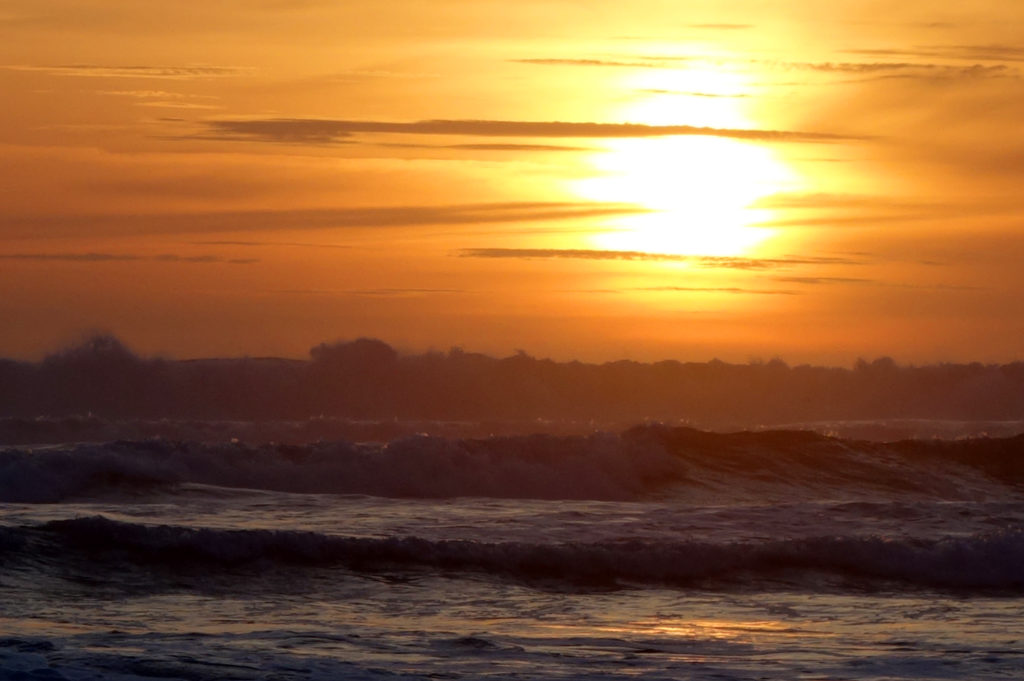 Sunday morning…On my way to the gate, first shot of the day, and last shot for my Sony DSC RX100……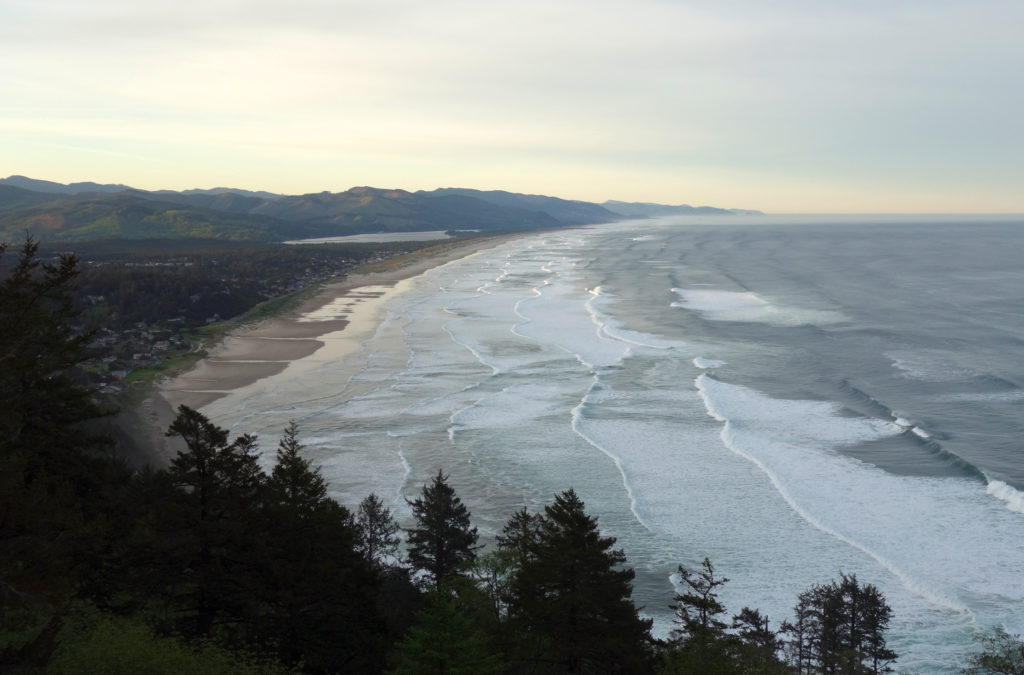 I set it on the hood of the truck and forgot….got about 10-miles down the road before realizing… On my way back I passed a couple of big semi-trucks…then spotted my poor camera in many pieces in the middle of Hwy 101. Miraculously I found the SD card with the pics from the day before.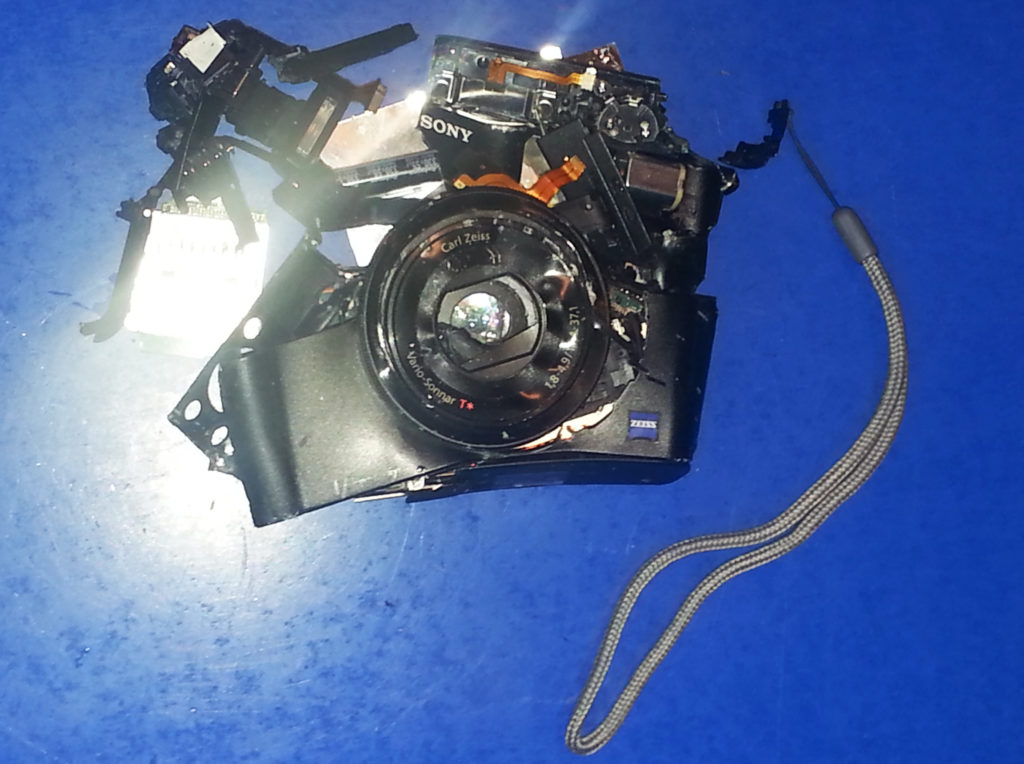 The rest of these pics are from my old outdated smart phone…
Parking at the gate…ignore the signs, walk past the gate for about 1/10 of a mile, then through another gate…now your on private timber land.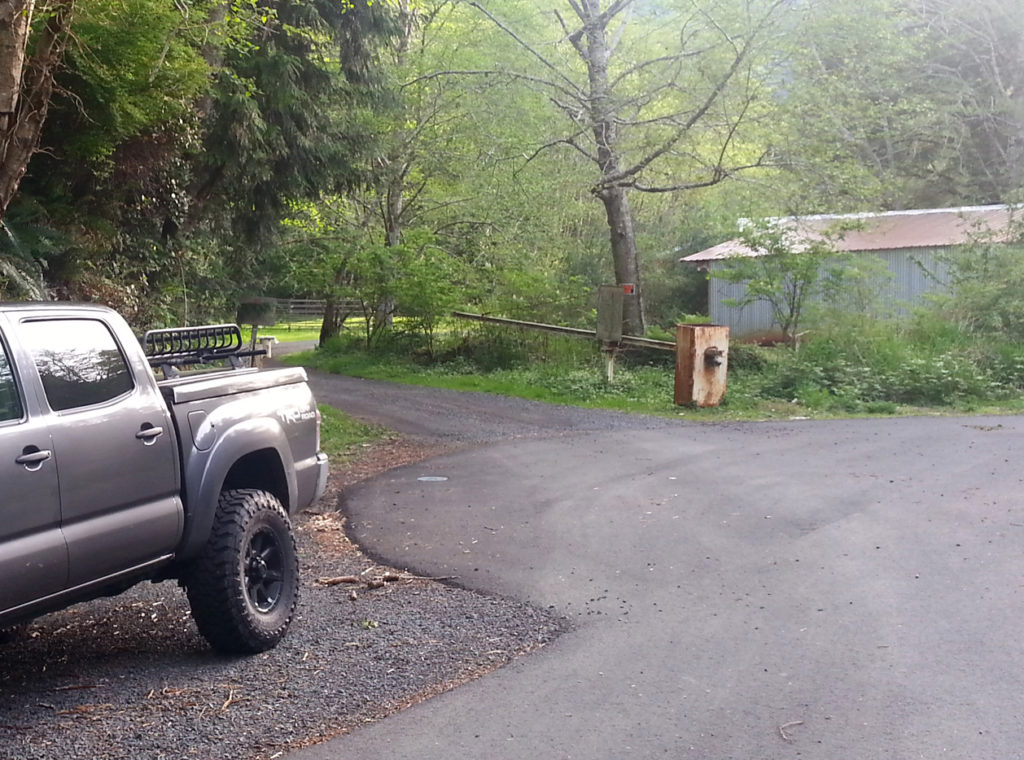 After a 4-mile maze of timberland roads, I found myself on this lovely green path (abandoned road bed)…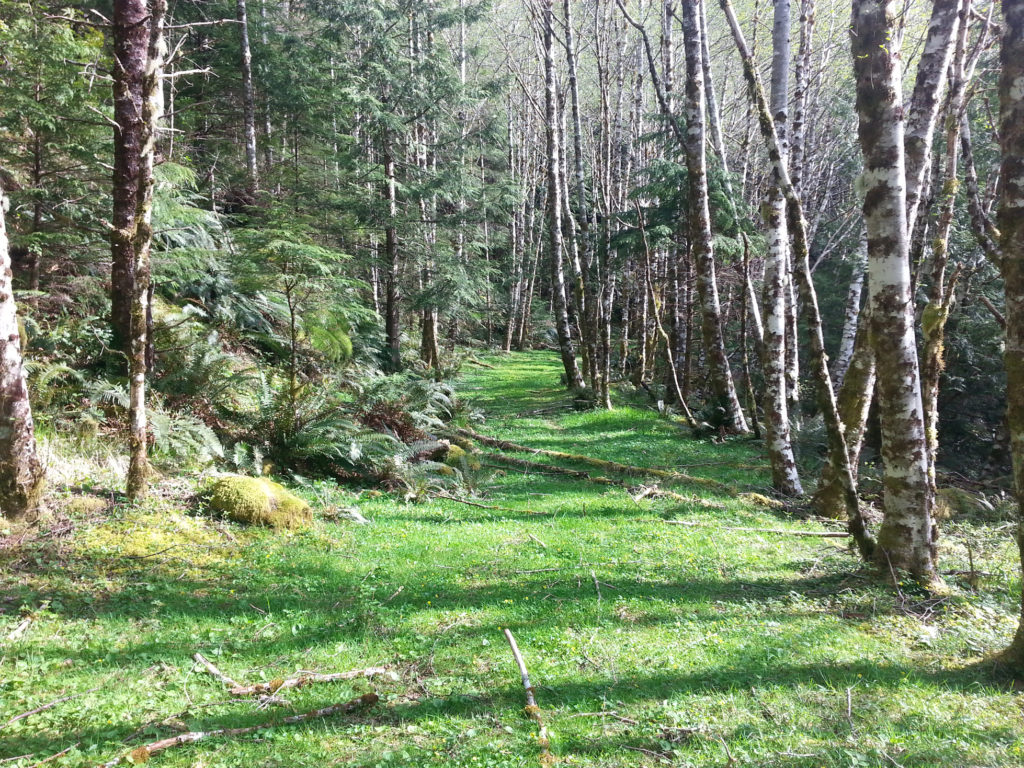 After dropping into Arch Cape Drainage, I navigated the creek bed…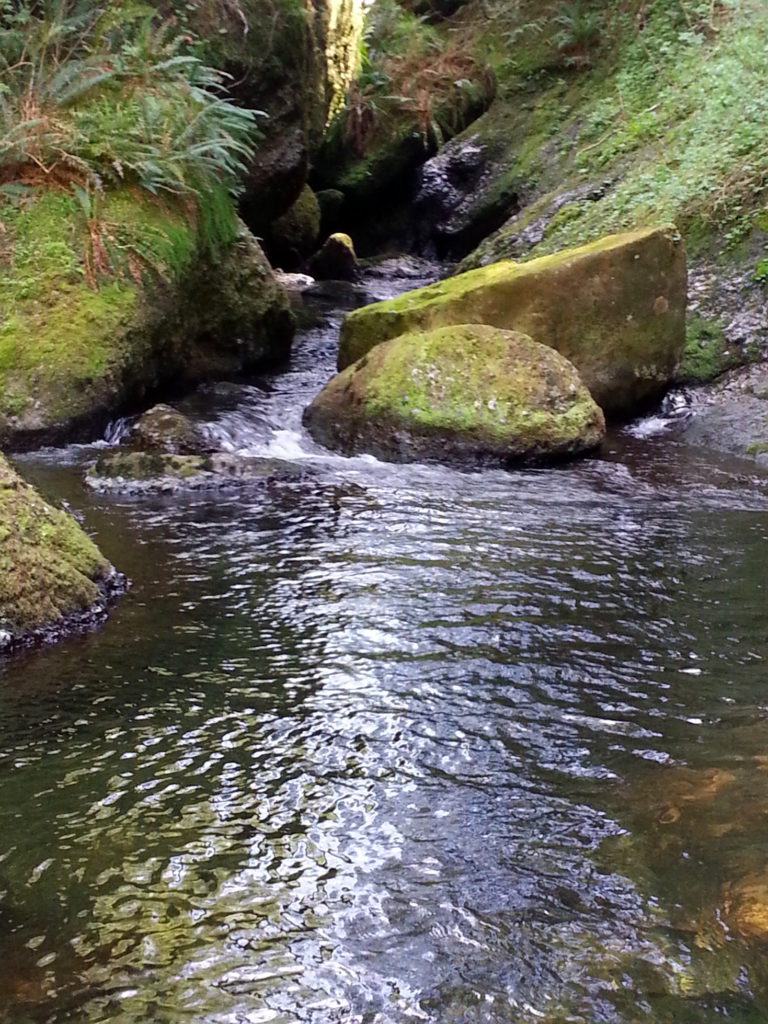 …which turned out to be quite challenging, especially in the narrow sections…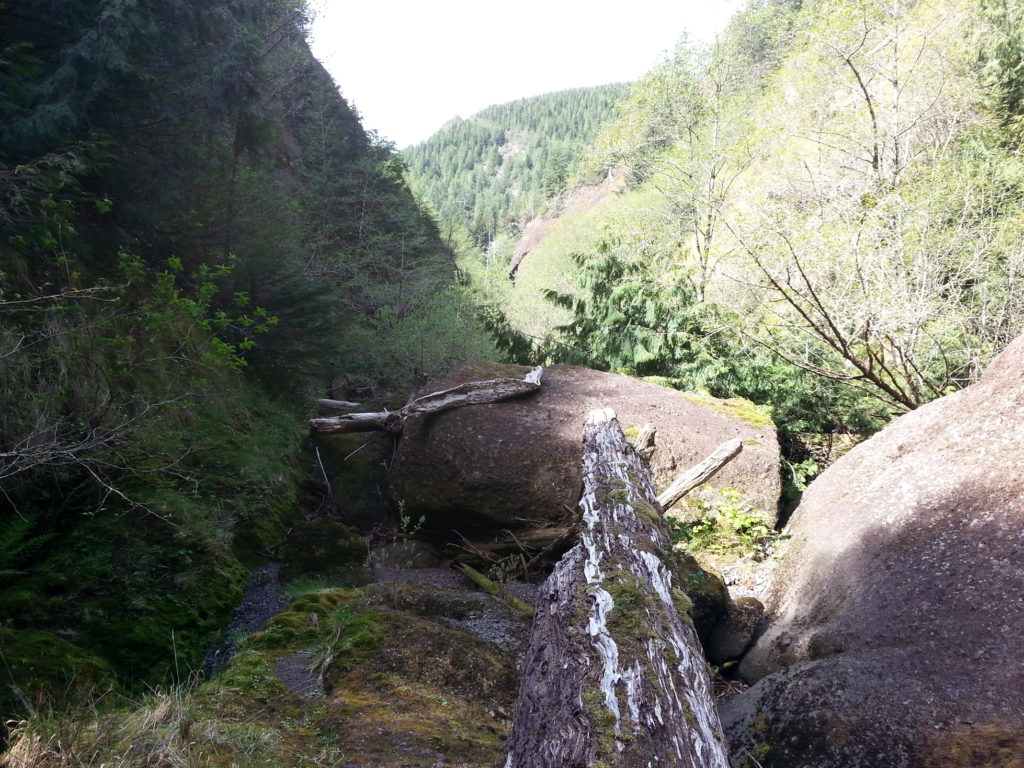 In a few sections the creek disappeared under the boulders and log jams…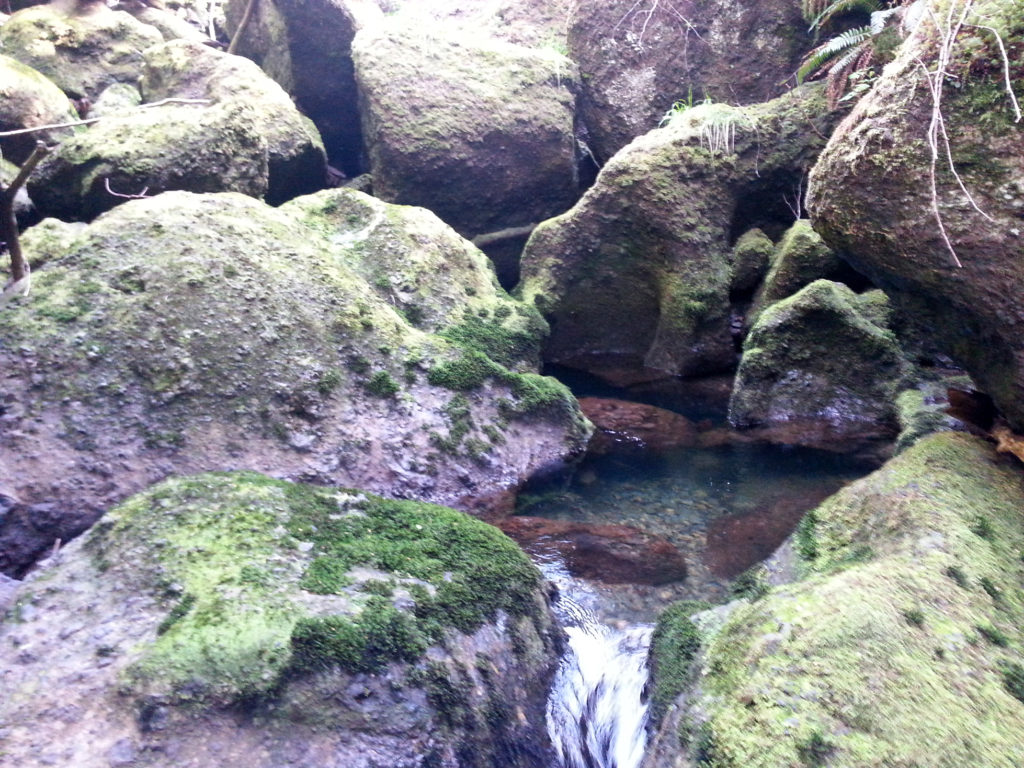 This ones for my love, Deb. She loves slugs…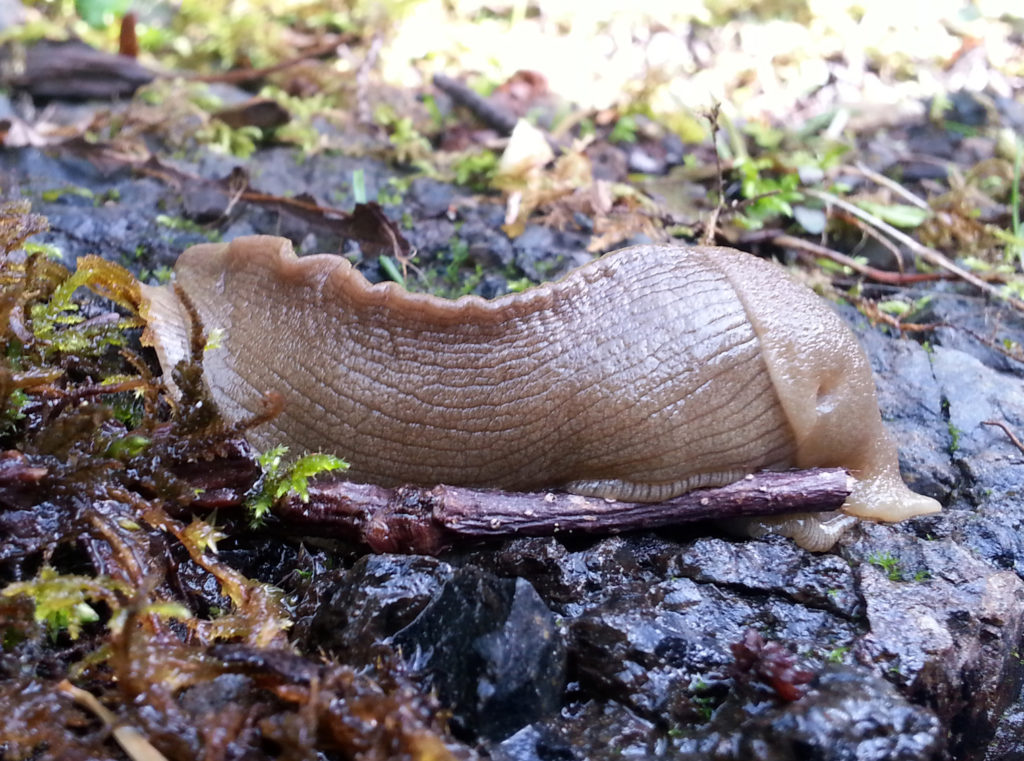 The only true water fall that I found, maybe 15′ tall…probably a good jumper because of the deep pond it falls into…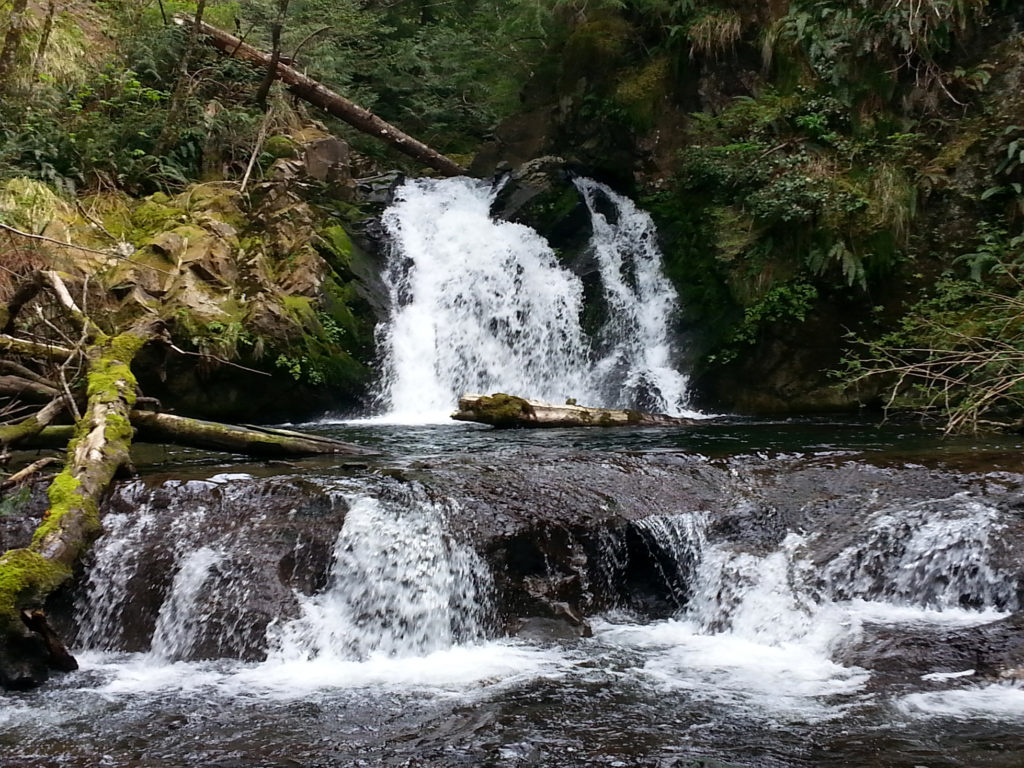 Last look down stream before crawling out of the drainage…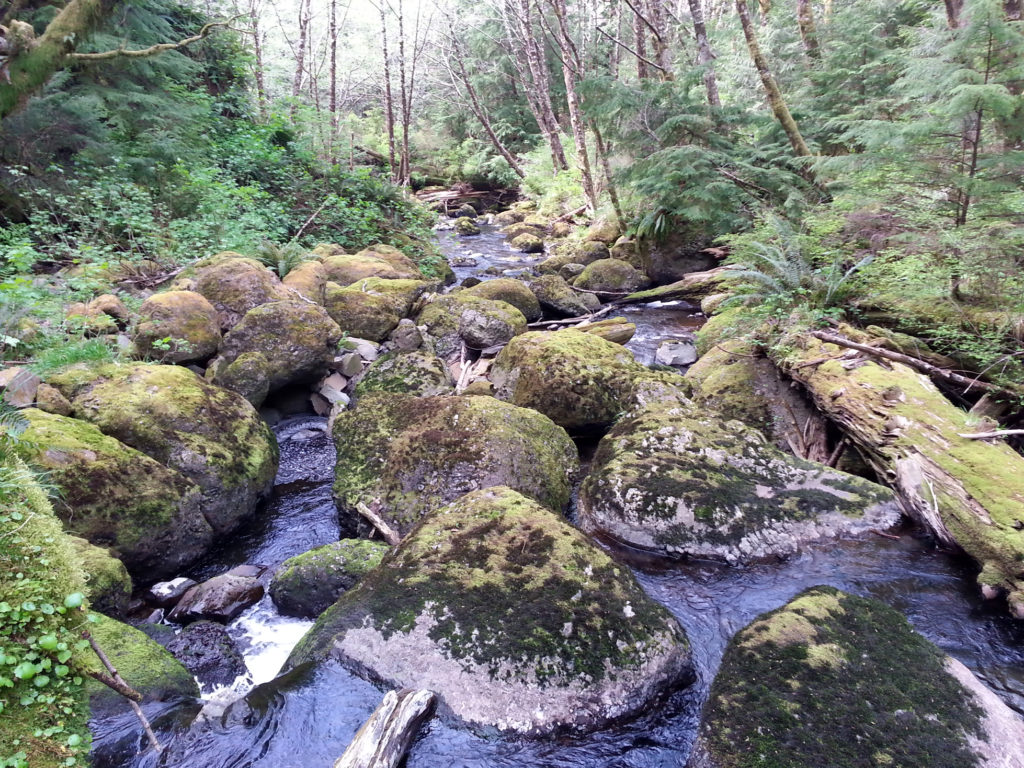 Looking back down my escape route…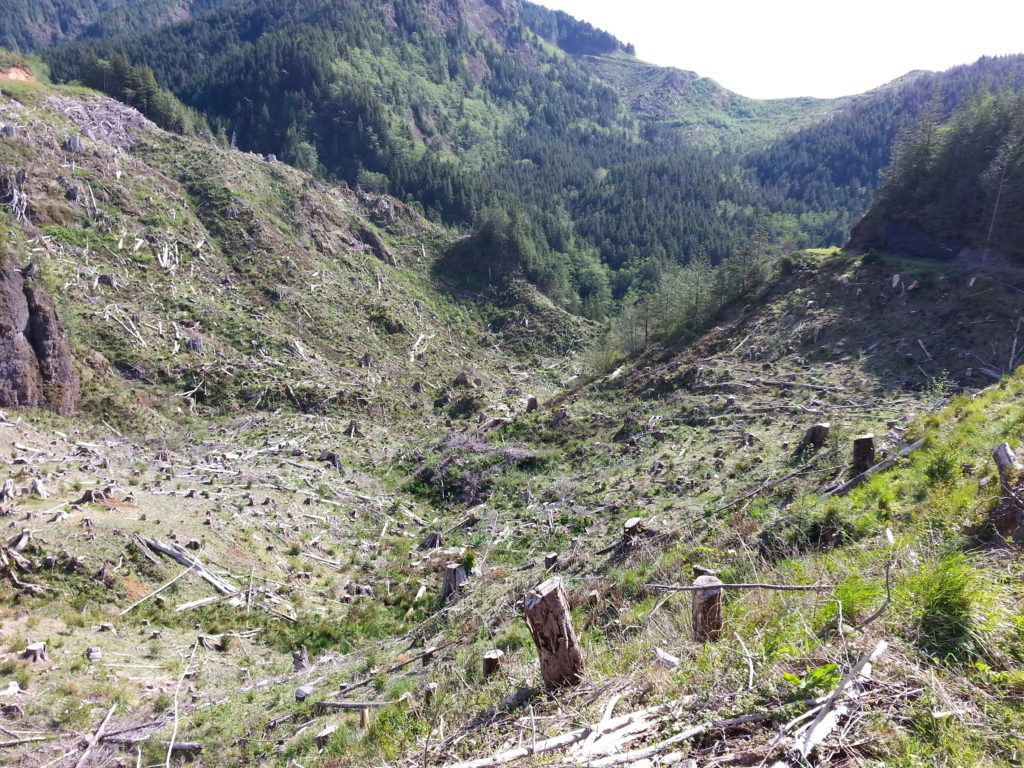 Saturdays track…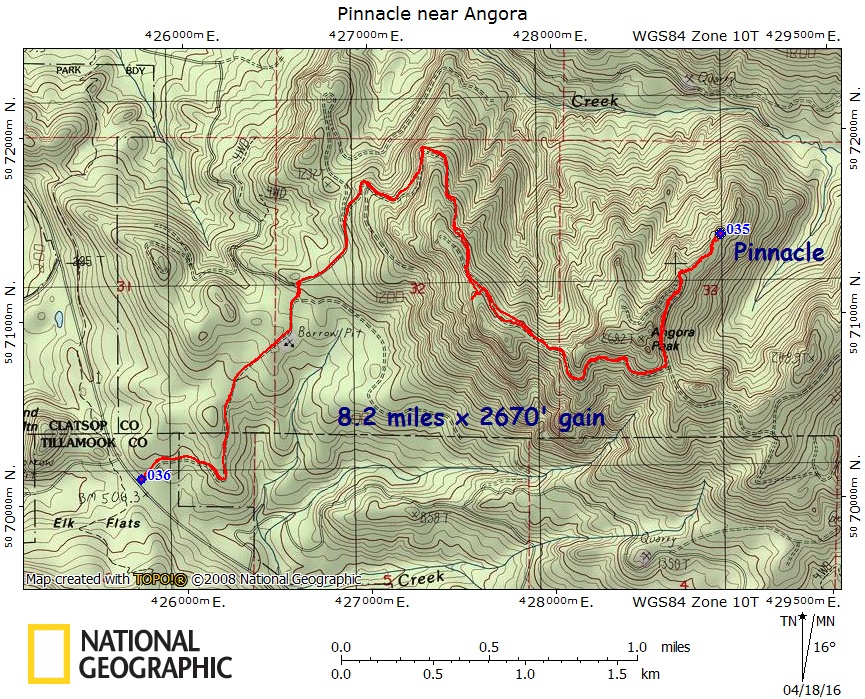 Sundays track…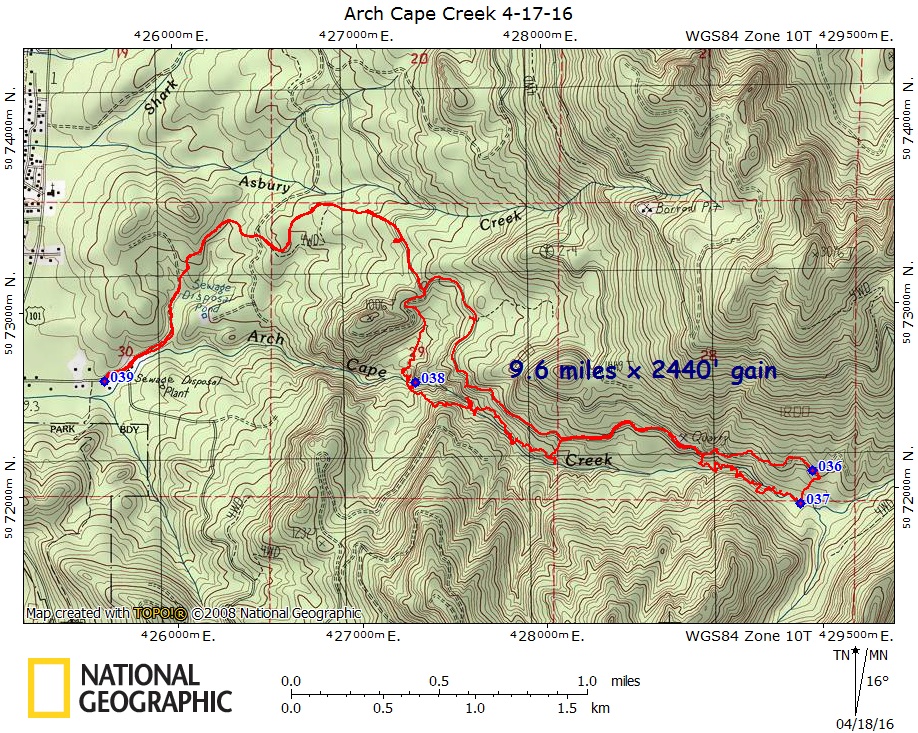 Picasa Album – Saturday

Picasa Album – Sunday