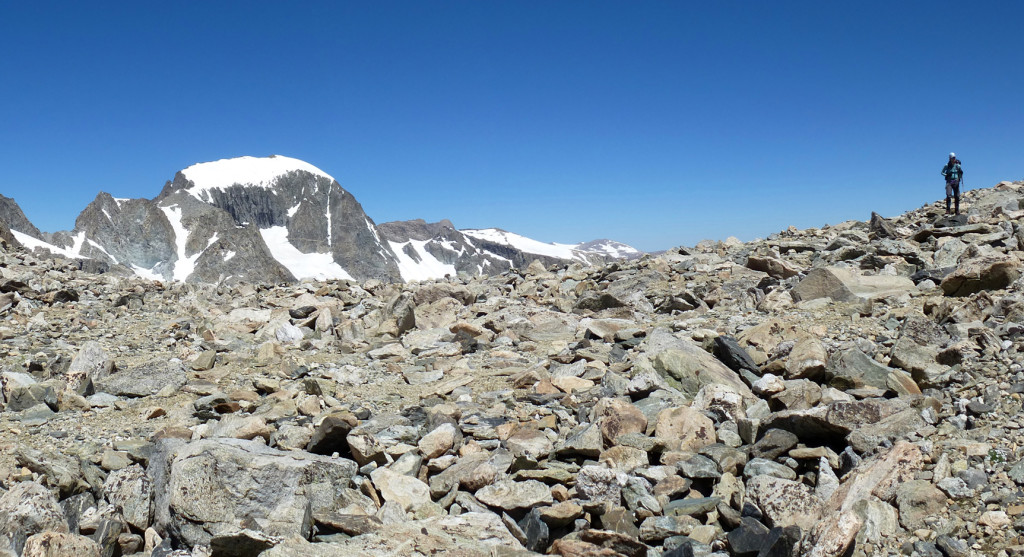 Gannett Peak…Wyoming's highest point (13,804′), in the heart of the Wind River Range. I think it's the most scenic area I've been in so far.
This climb was a lot of work, but the beauty around every corner, made this a most enjoyable climb.
We got to the trailhead late afternoon, hiked in 5+ miles to Barbara Lake, where we camped for the night. Early next morning we set off to high camp, the upper Titcomb Lakes Basin…10+ miles away. Setting up camp was a bit challenging, as the wind blew 30+ mph through the night, but was fairly calm in the morning. Climb day's total is about 10 miles x 5500' gain, and took about 10 hours camp to camp. After a good night's sleep, we walked out the next day.
Fun climb, with a great team…
The Team…Rob, Deb, Karl, Sue, Chris, and Brian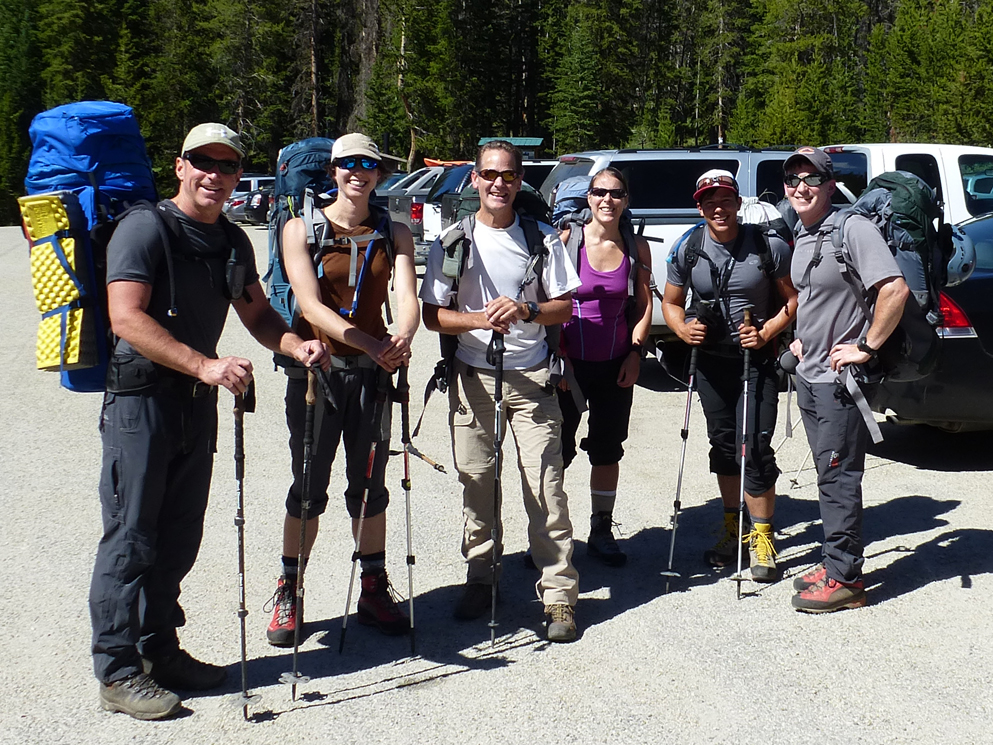 Barbara Lake, first night's camp…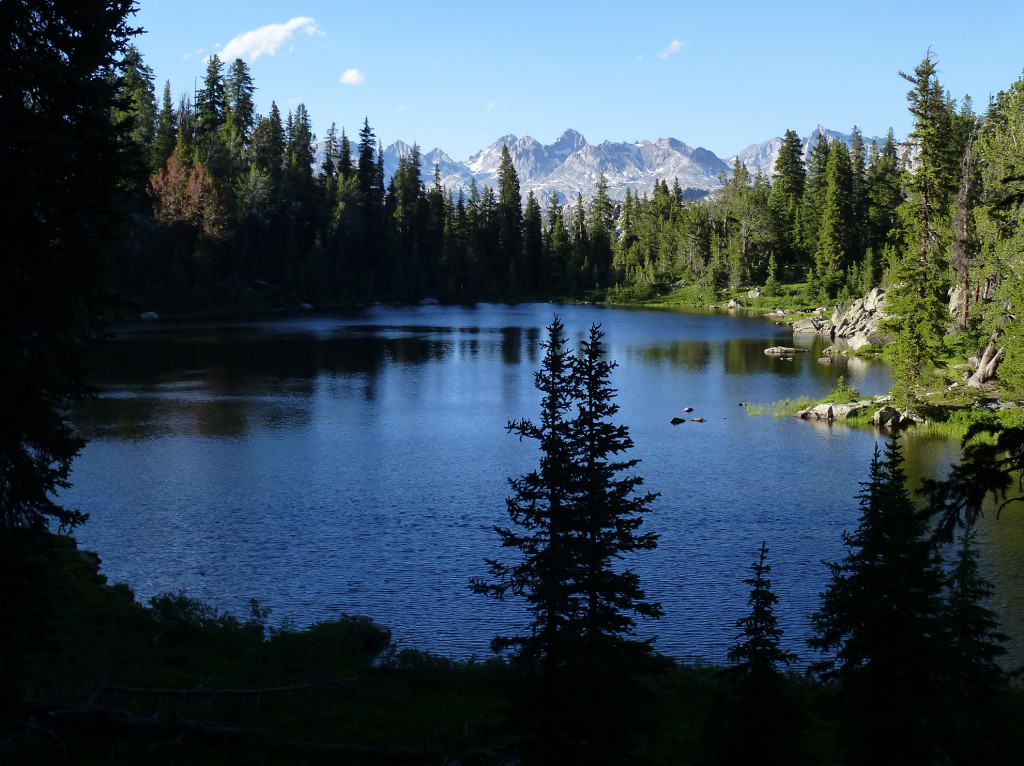 Hiking towards Titcomb Lakes Basin, High Camp (11,100′)…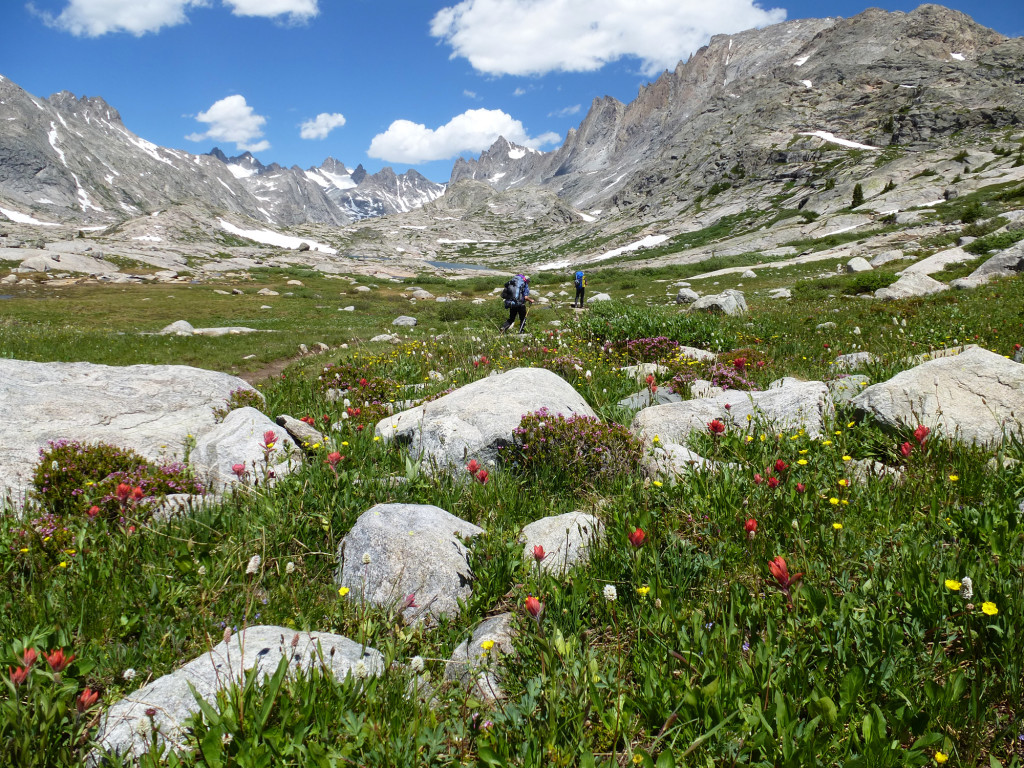 Summit day, resting at Bonny Pass with our first view of Gannett Peak…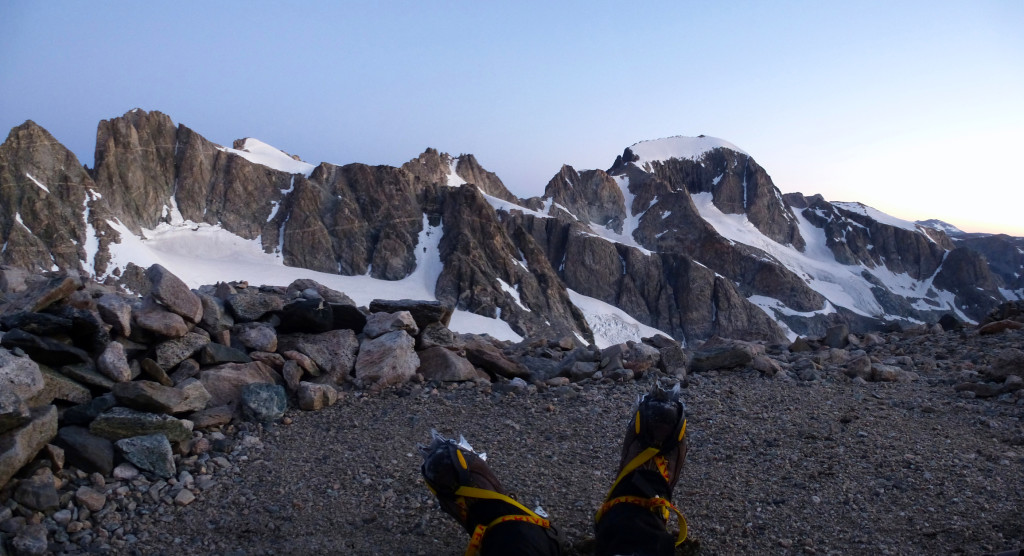 Our route over to Gannett Peak from Bonny Pass…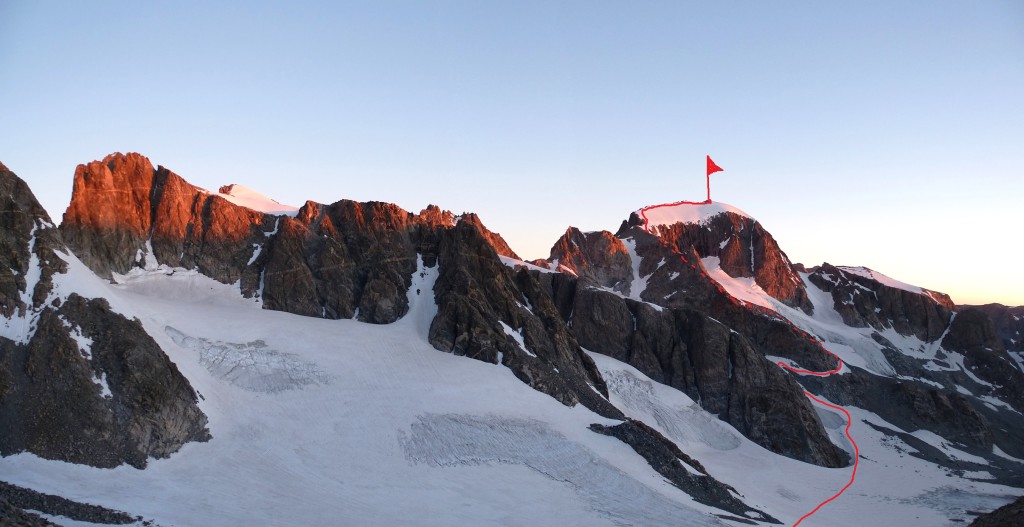 Nearing the final summit ridge to the summit block…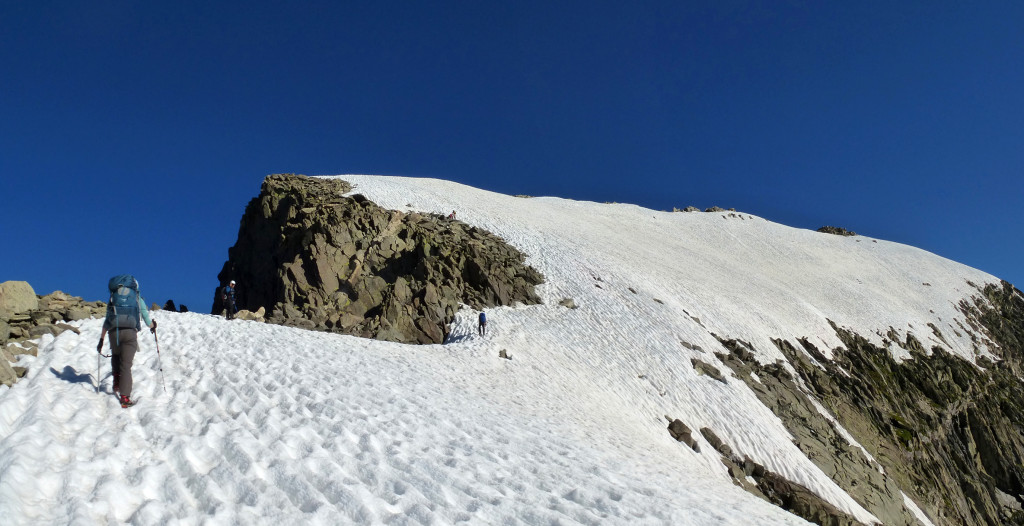 Celebratory summit shot…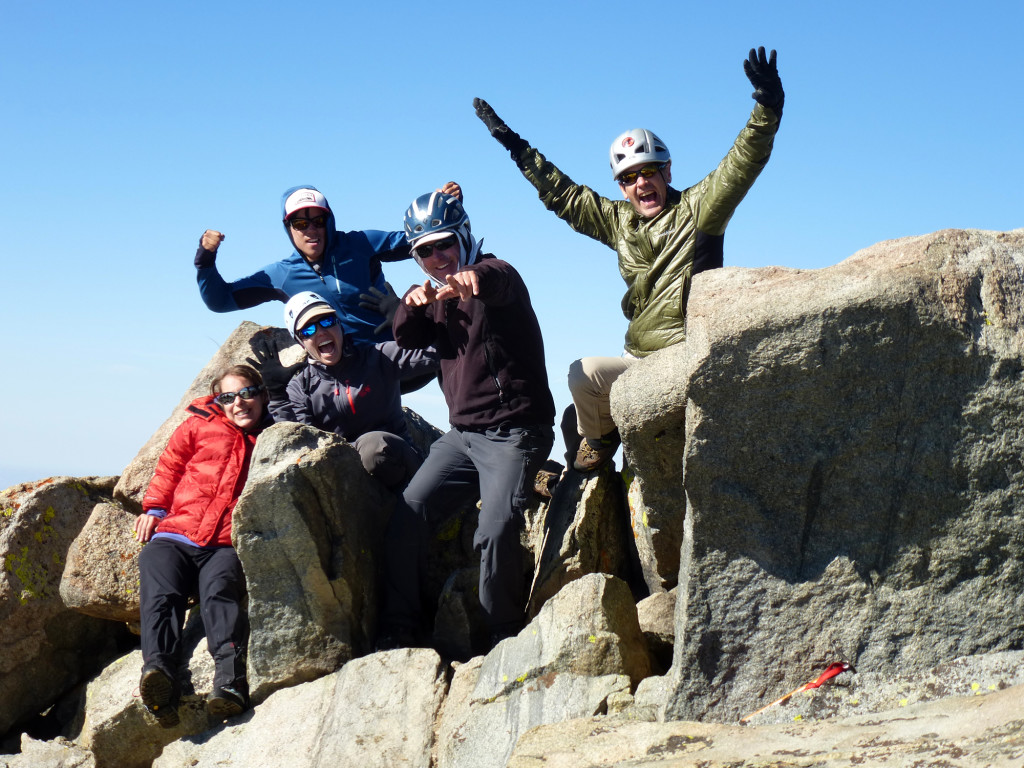 Back down to High Camp, from Bonny Pass. Titcomb Lakes far below…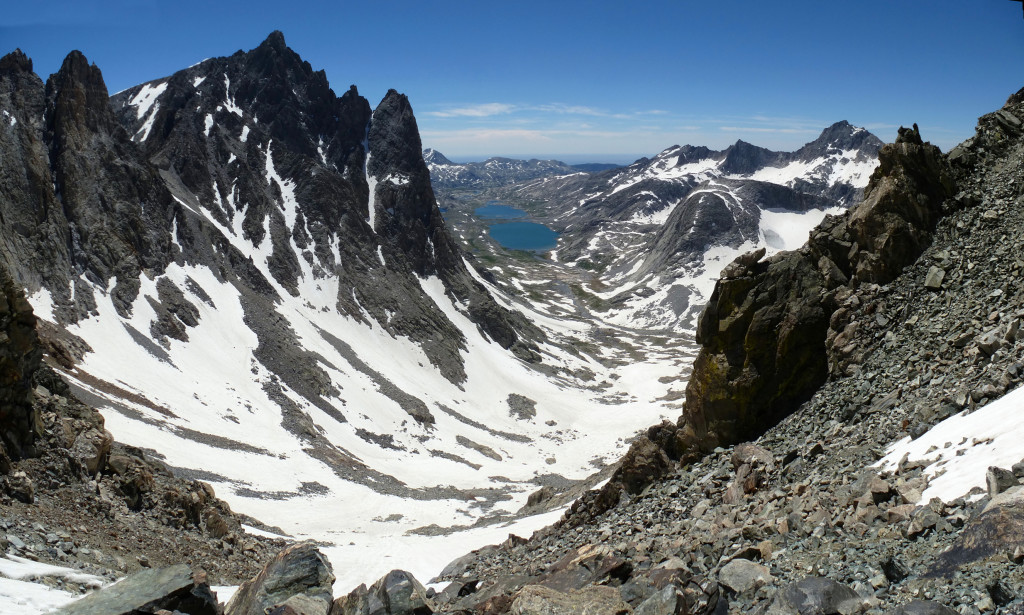 After a long 17 mile hike out the next day…a well deserved stop.