Gothic Rock (Five Finger Sentinel), in central Oregon, 35-miles north of Sisters. Not sure when the last time this rock was climbed, but I do know that it's been a long time since it's been climbed by the route we went up. The first pitch was covered in thick moss over a truck load of powdery dirt. Lots of nice ledges to step on if you can dig them out under all the dirt. The crux is at the top of the first pitch…the rock is really loose with limited placements. We all got up to the saddle, and contemplated…two of us decided to rap off the ugliness. I took the sharp end up the final pitch for a ways, till I didn't feel comfortable with all the looseness…and the large rack of gear constantly grabbing the looseness. I kept imagining moving the one rock that was holding Gothic together.
Fun Shit, Fun Day!! I felt honored to be with this team that has so much experience on this adventure junk. Today's team: Tim Olson, Mike Schoen, Keith Campbell, Matt Carter, and me, Karl Helser.
First good look at Gothic Rock…Whoa!!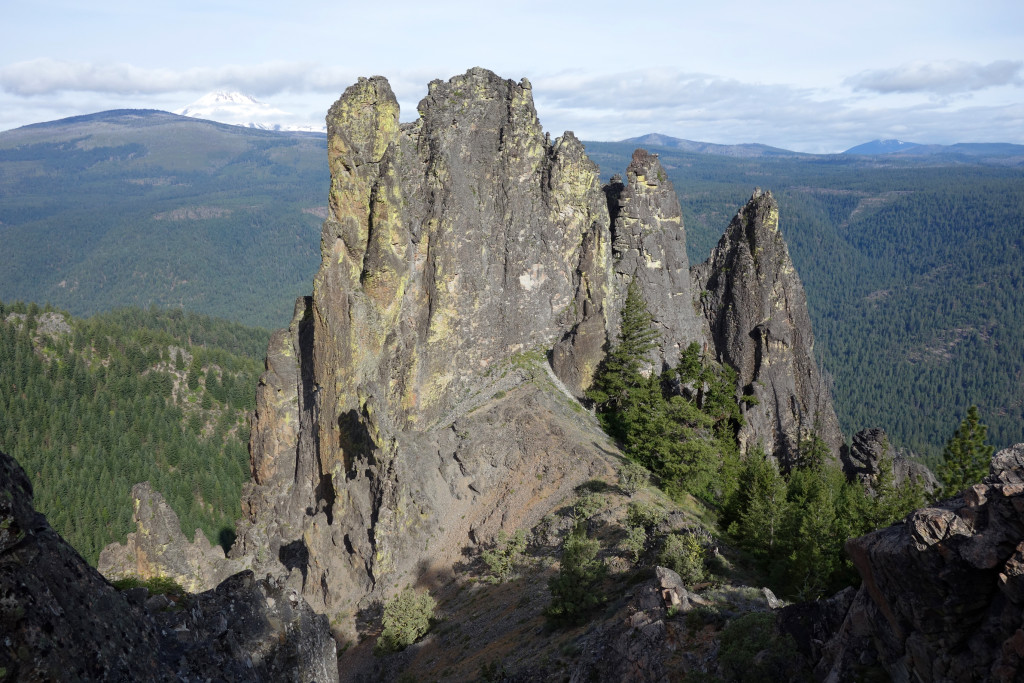 Looking up the first pitch gully…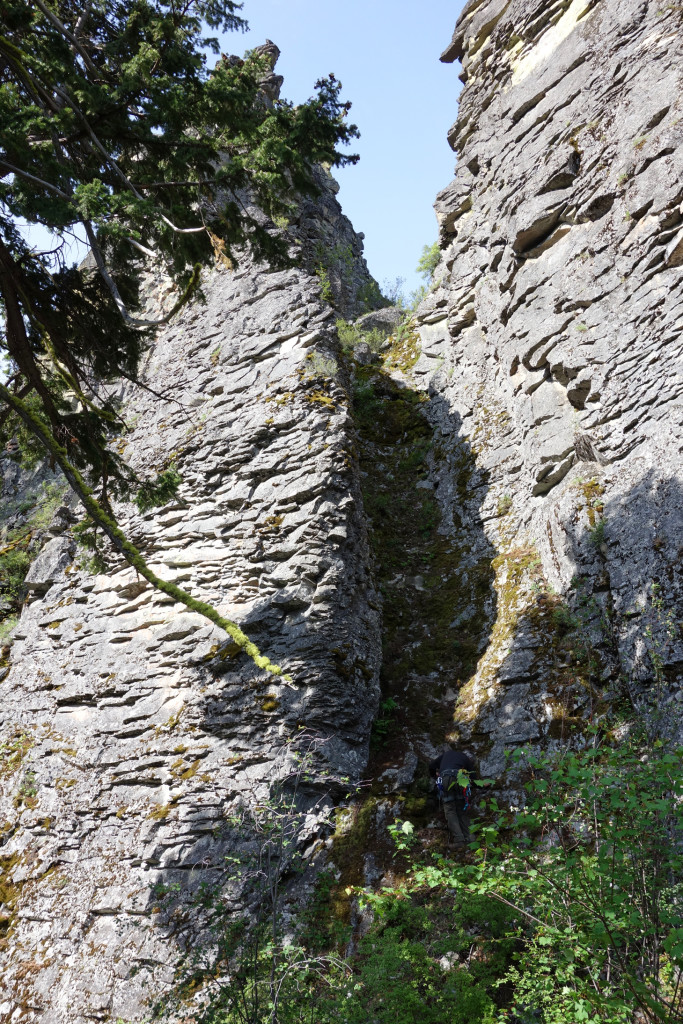 Karl after leading the second half of the first pitch…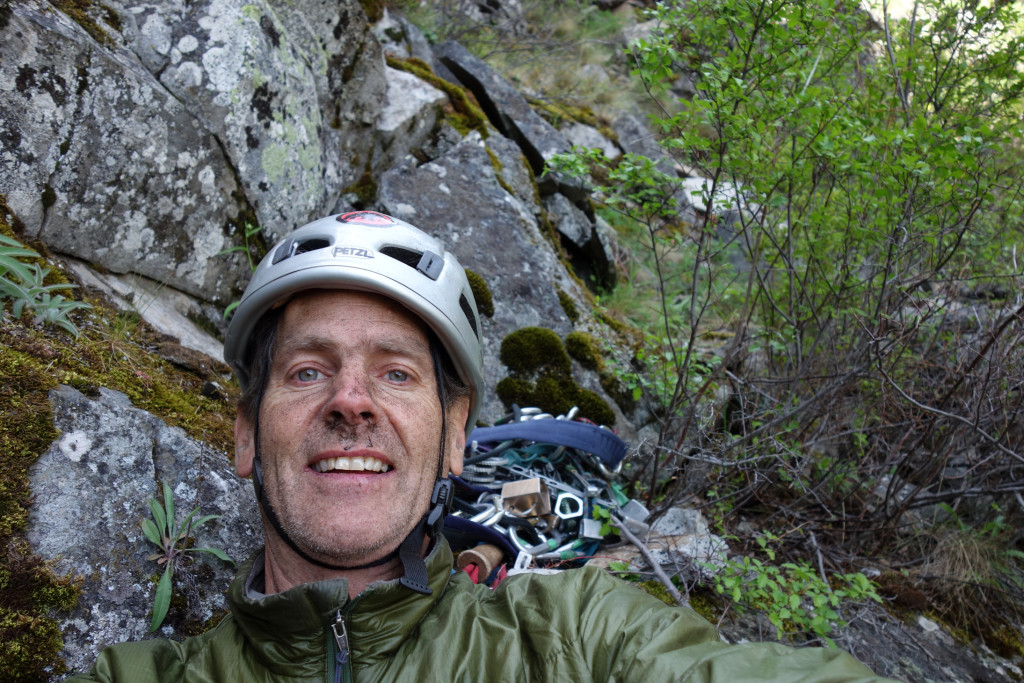 Second pitch. I got to where the red line ends…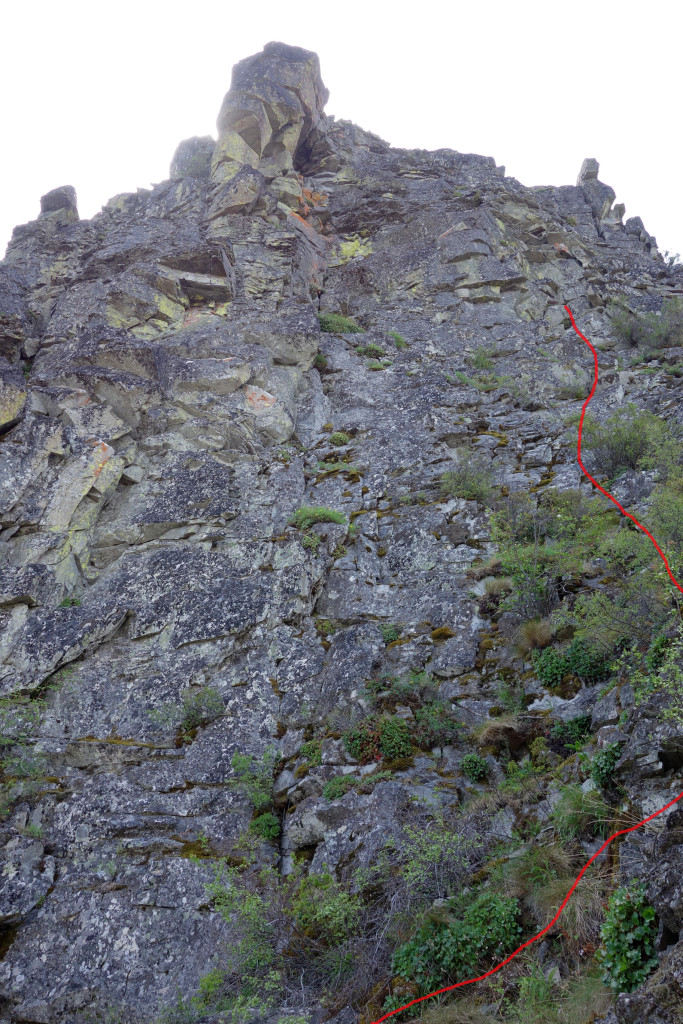 Picasa Album Pics