Went back up to Little Angora Pinnacle and tagged both summits, with Deb. I was supposed to bring the rivet hangers for the aid ladder…but forgot. We ended up using sewn runners instead…which worked well. My goal is to finish this traverse route with a long rappel off the north end. I was able to hand drill 1 of 3 bolts for the future rap. The existing ¼" studs I put in 4-years ago are in good shape. The anchor at the top of the first pitch look good, but we did discard the original green webbing and installed new purple webbing for rapping. The other item I forgot was a summit register…need to get one up there.
Great day for the climb, with my lovely partner, Deb.
Little Angora Pinnacle, the technical one…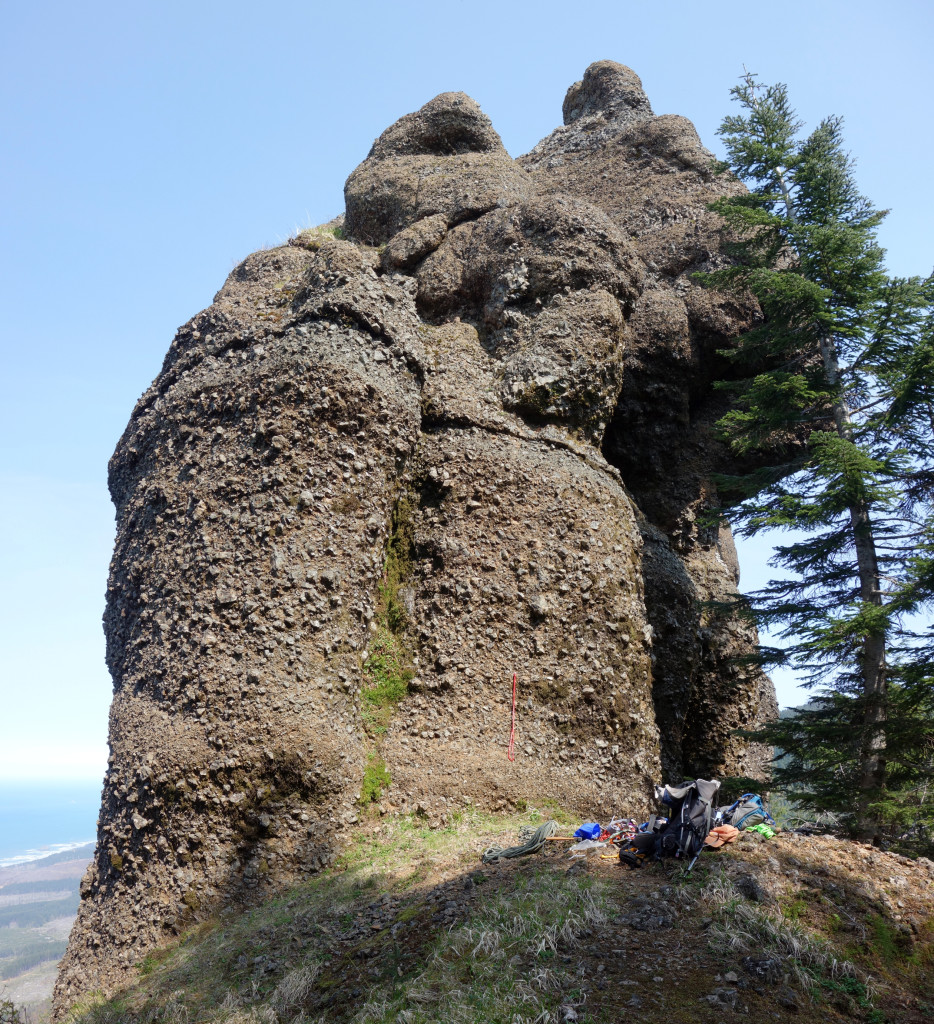 Leading up the 5-bolt aid ladder…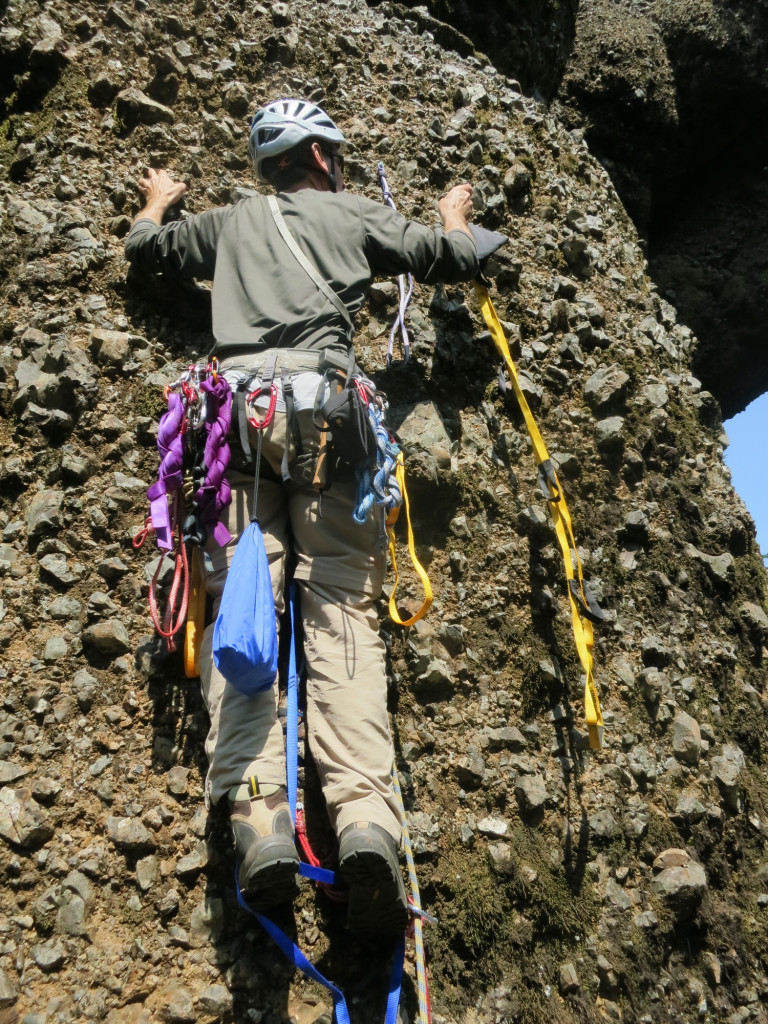 I forgot the rivet hangers, so we used sewn runners…and it worked well!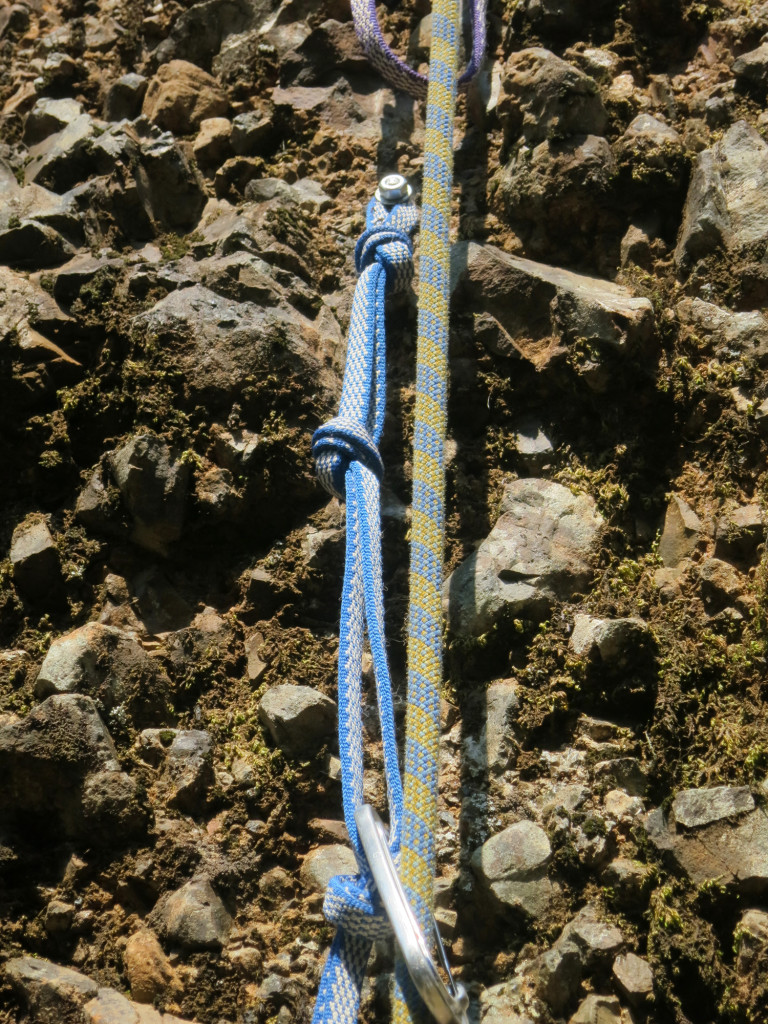 Deb standing on the aiders, making her way up the first pitch…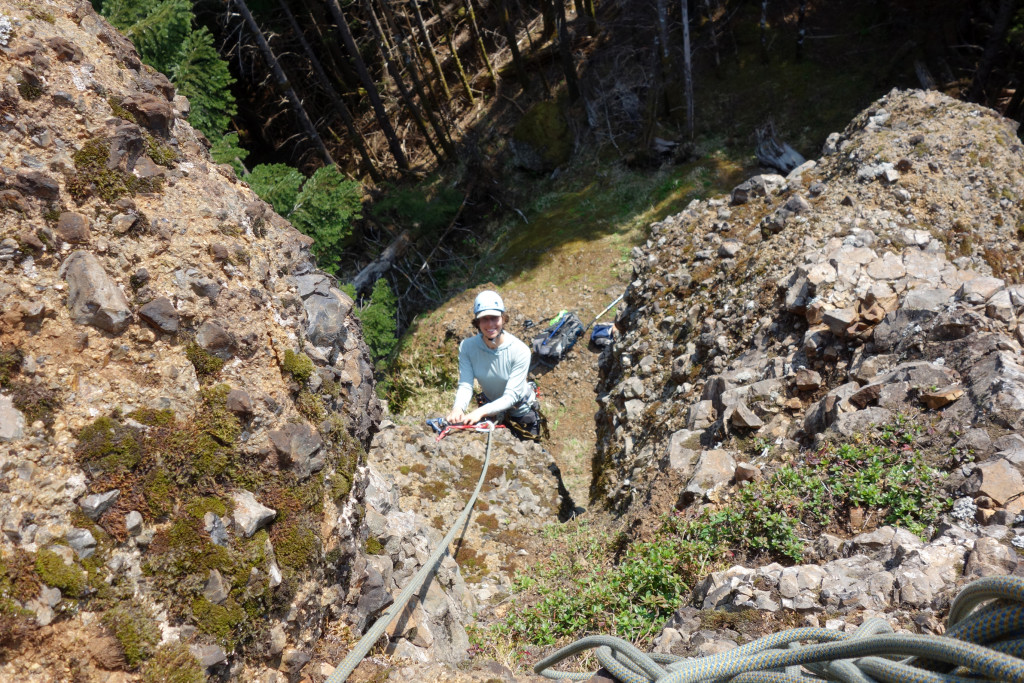 Deb at the south summit…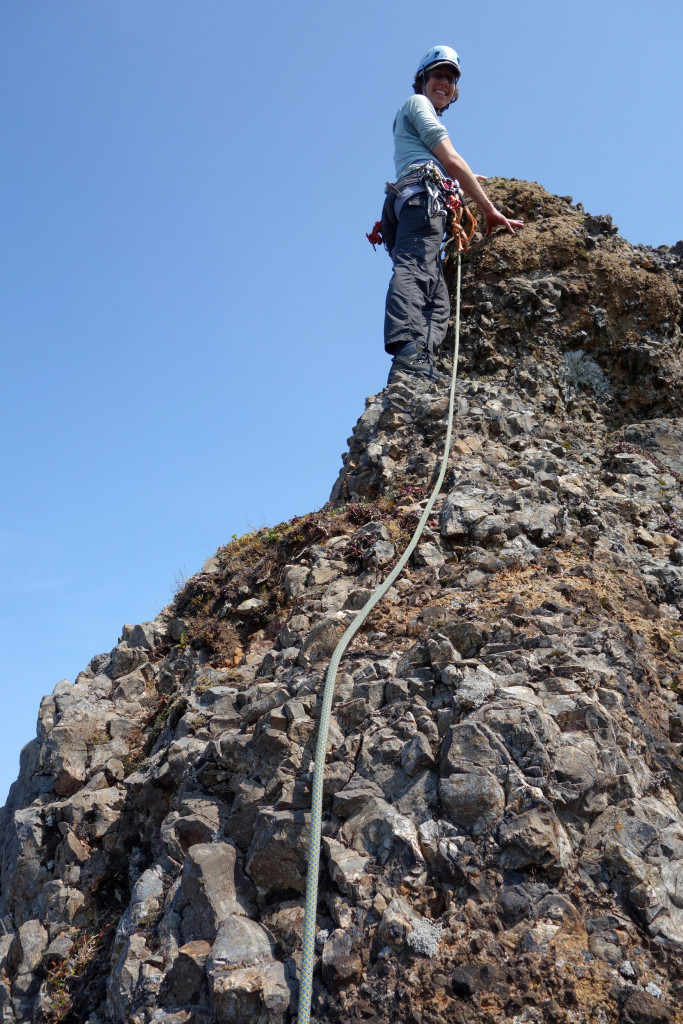 Leading the traverse, then up to the north summit…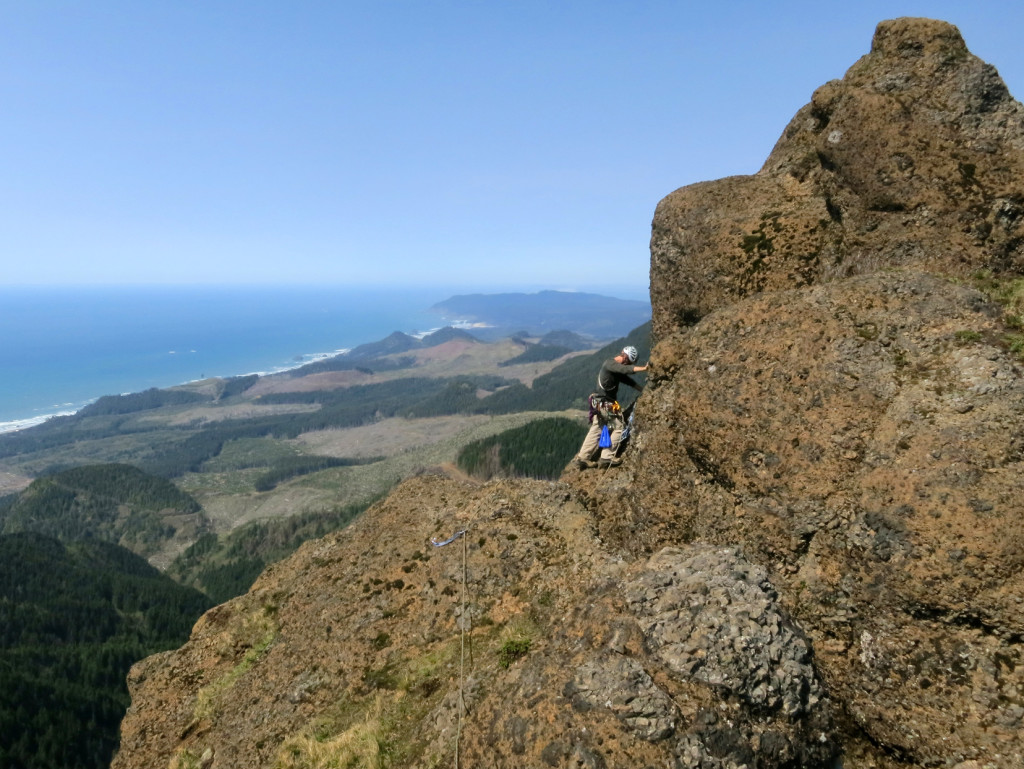 Happy on the north summit…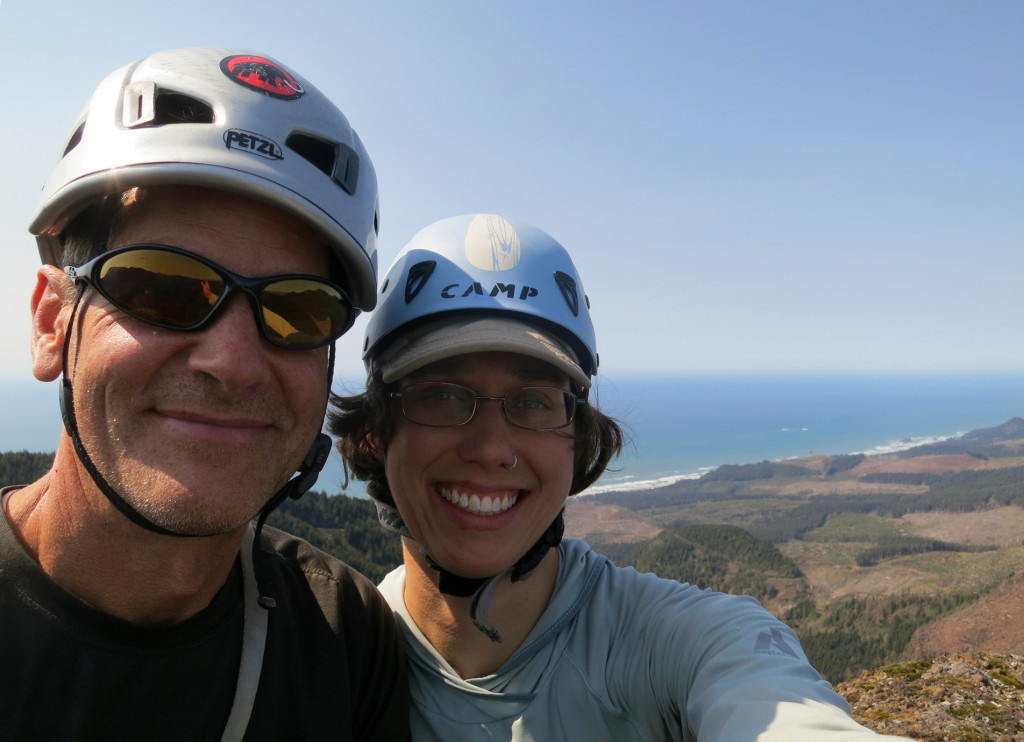 Installing another bolt…for a future rap anchor off the north end…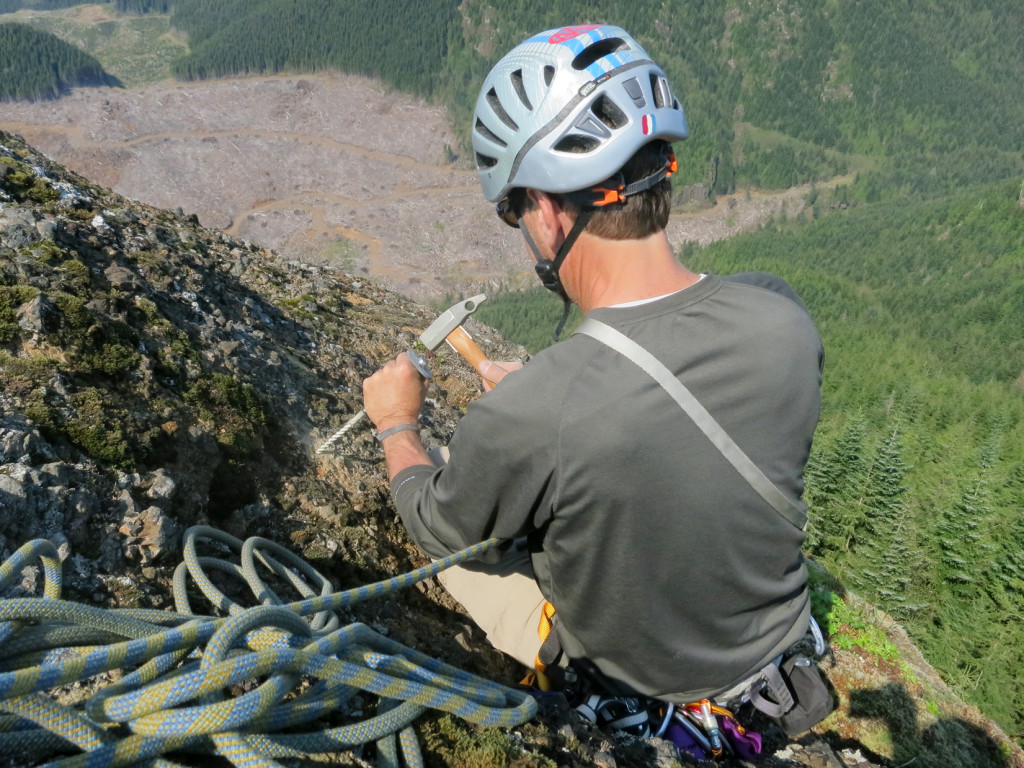 The green line is the future rap (120′-150′)…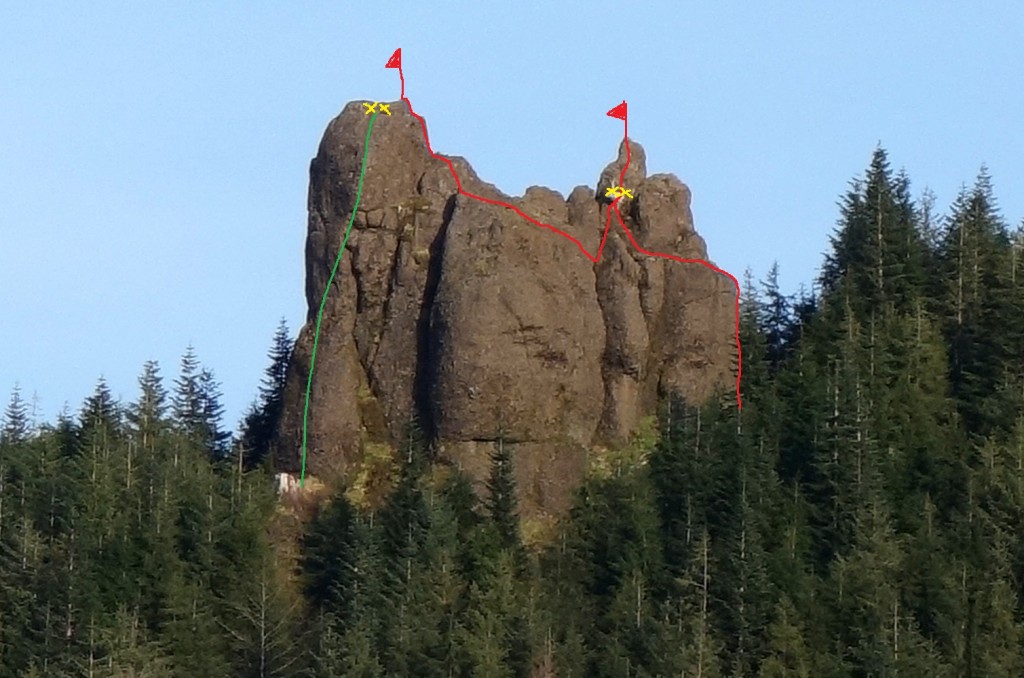 Picasa album pics…