Another fine drop last Sunday…Ruckle Creek. After a 2000′ foot gain, we dropped over 800′ to the creek. Another beautiful drainage with lots of green and old growth…and a few really nice waterfalls to rappel. Me, Wim, and Keith….
After a 2k foot gain approach, we thrashed down 800′ through the forest to get to Ruckle Creek…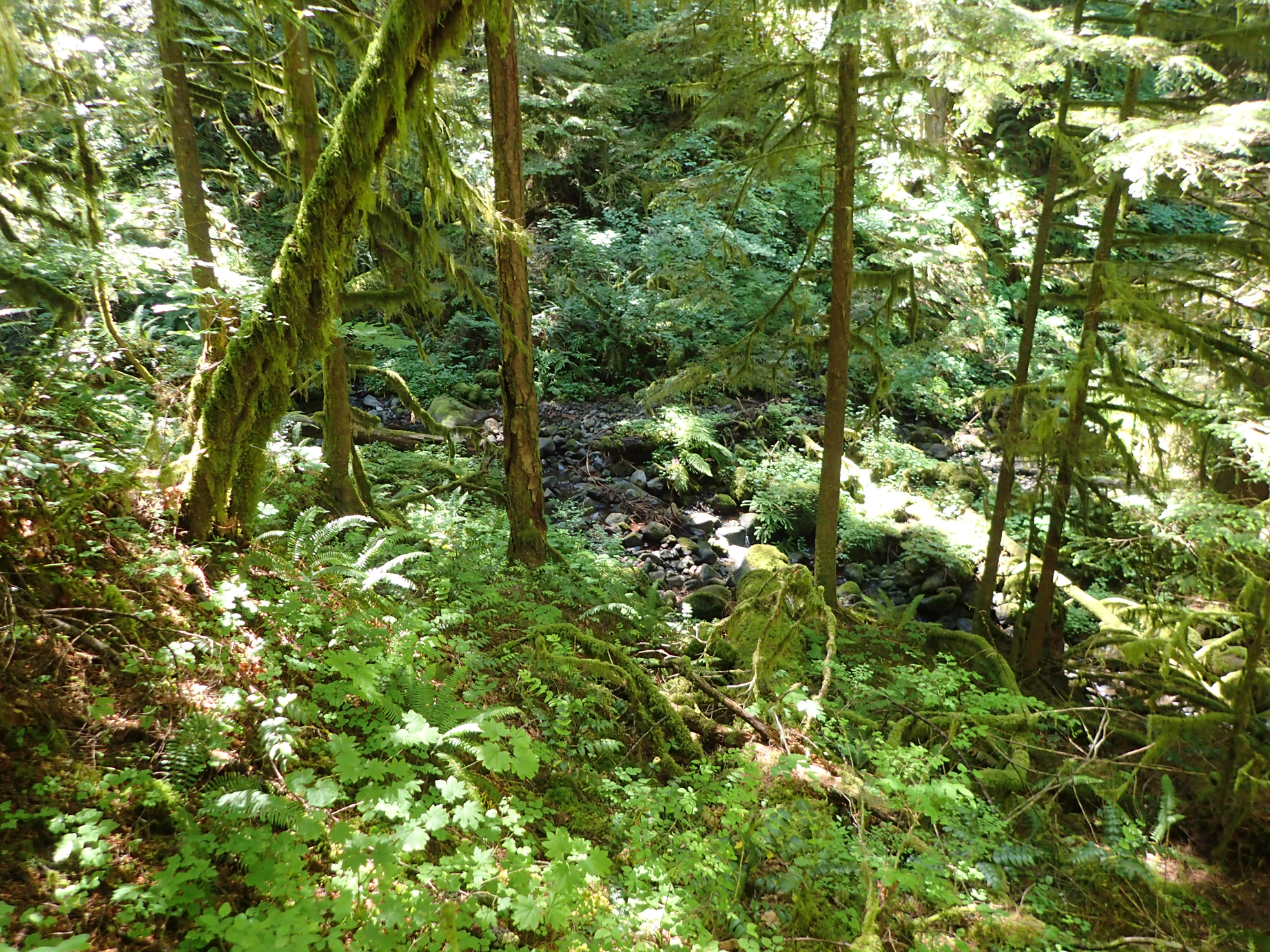 Another beautiful drainage amongst the old growth and moss….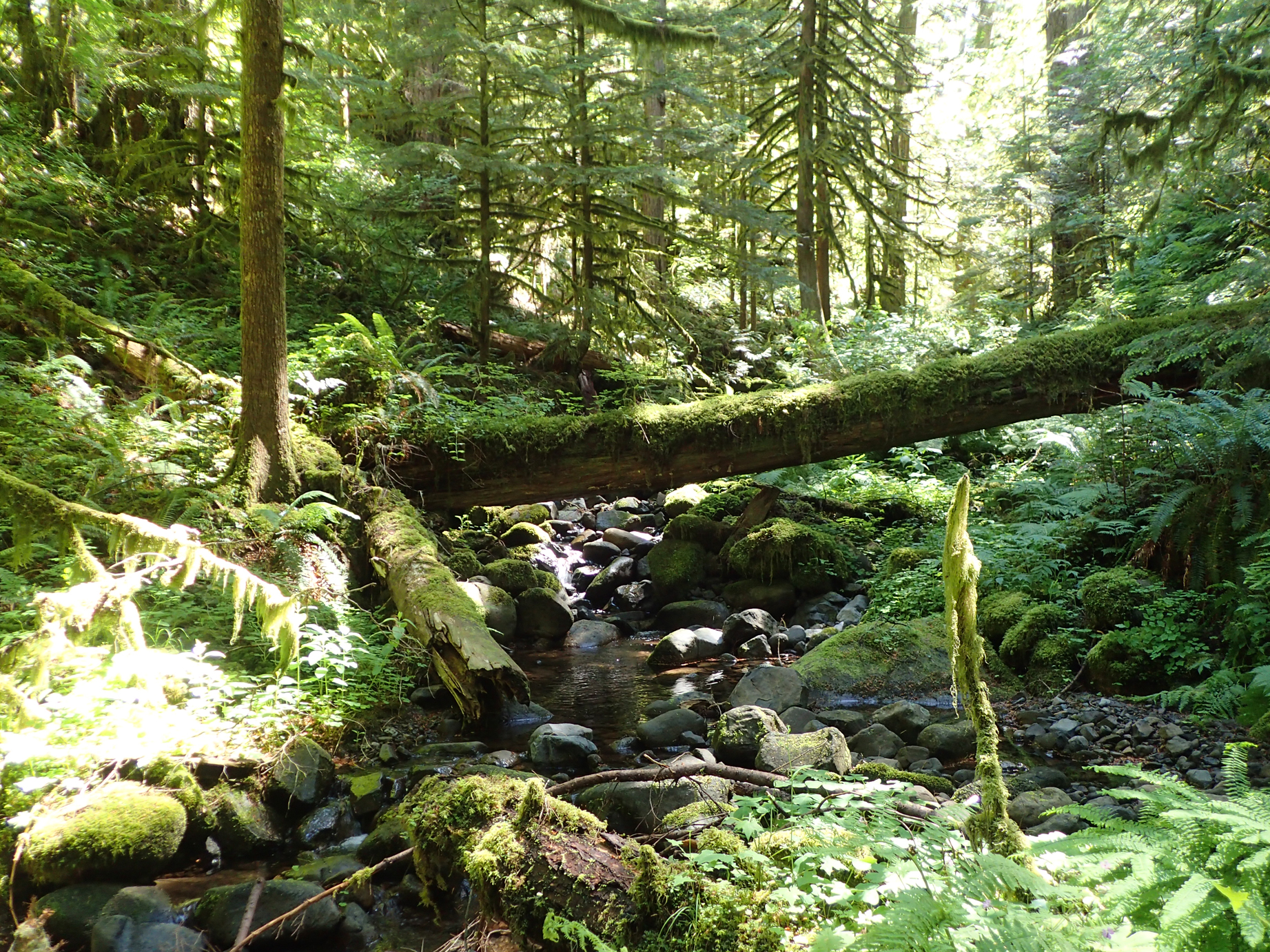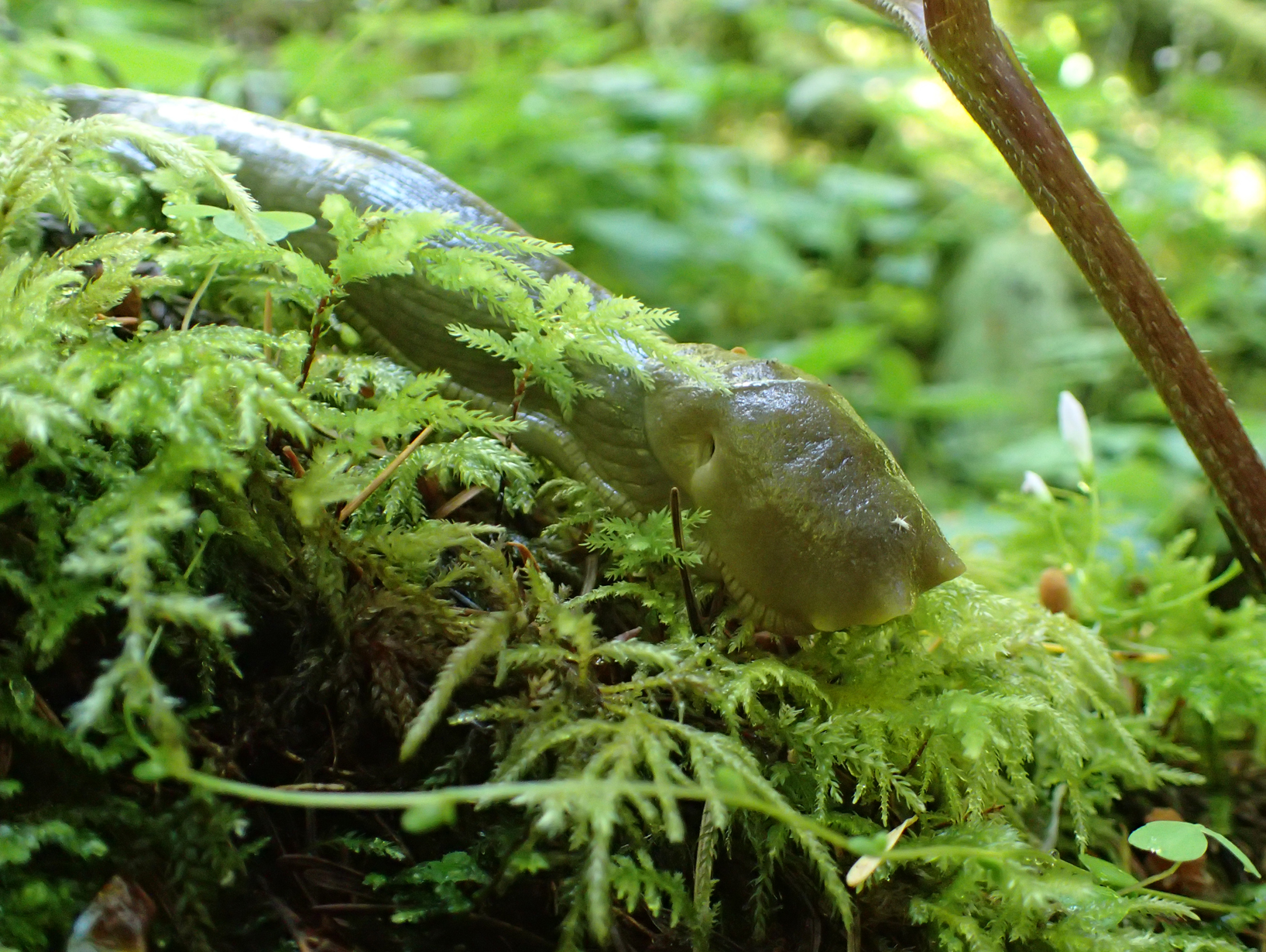 The stream goes underground, before…..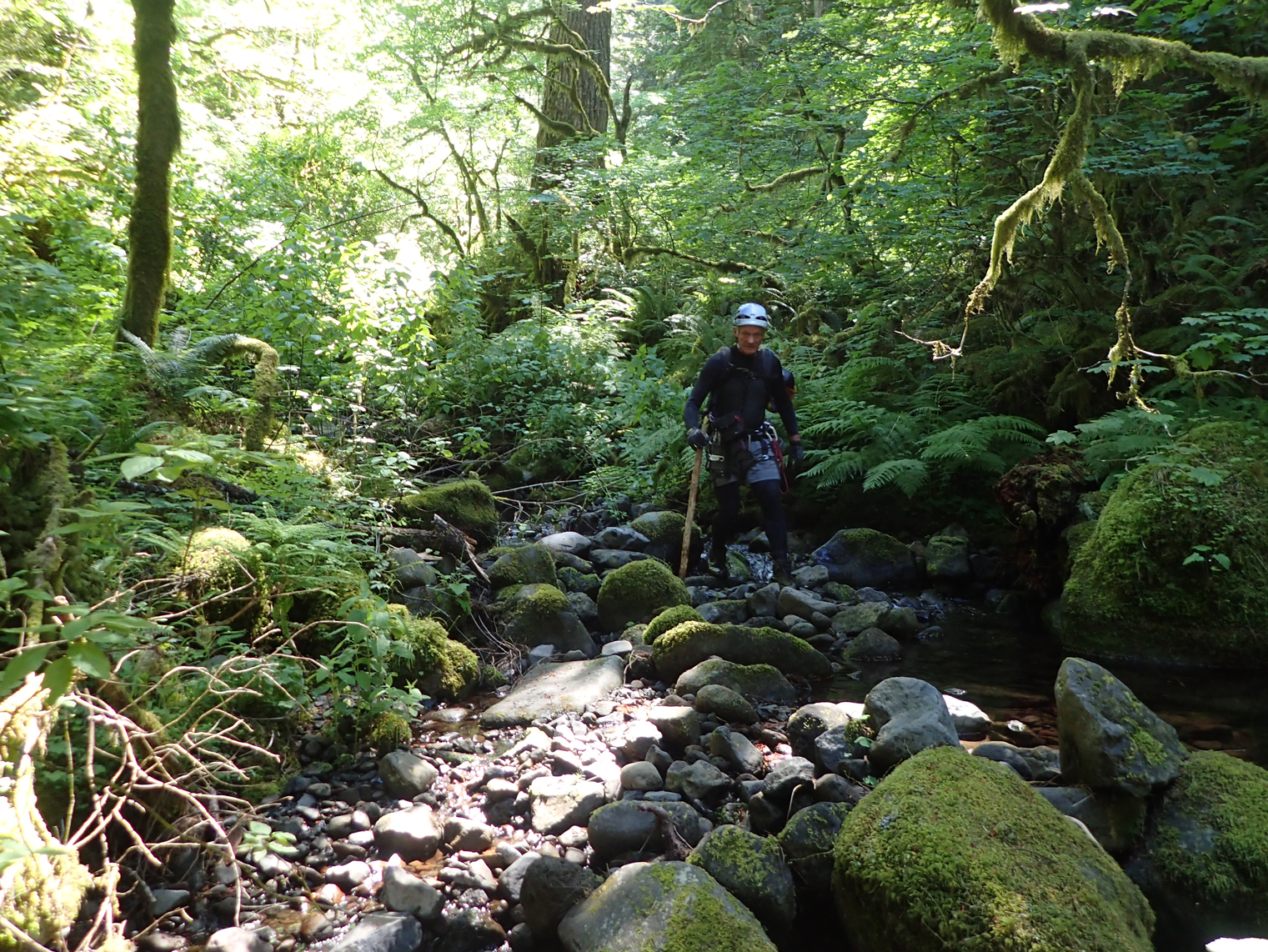 ….coming out again and over the edge of the first waterfall of the day…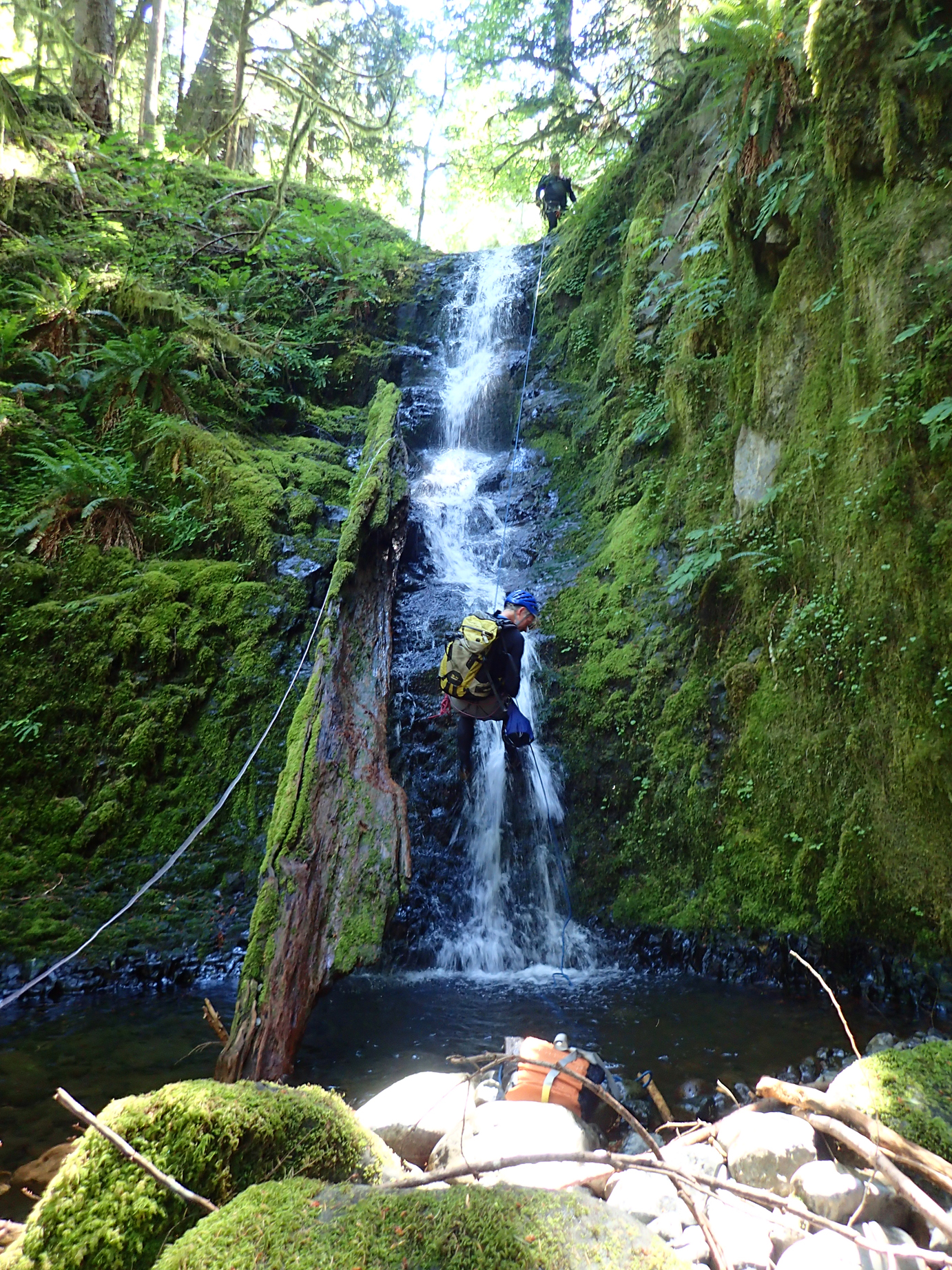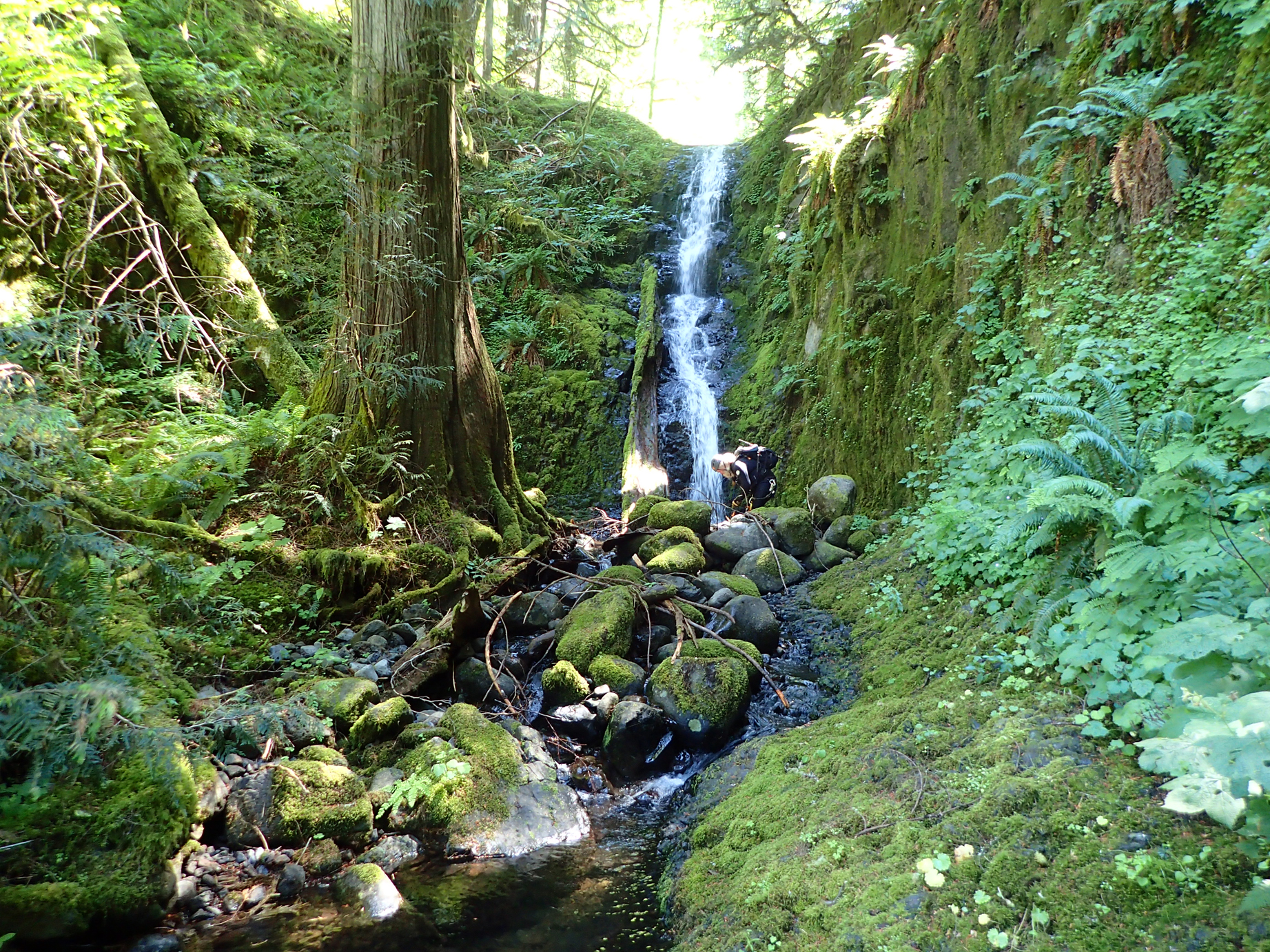 Second falls…Keith rapping the 110′ Rappel…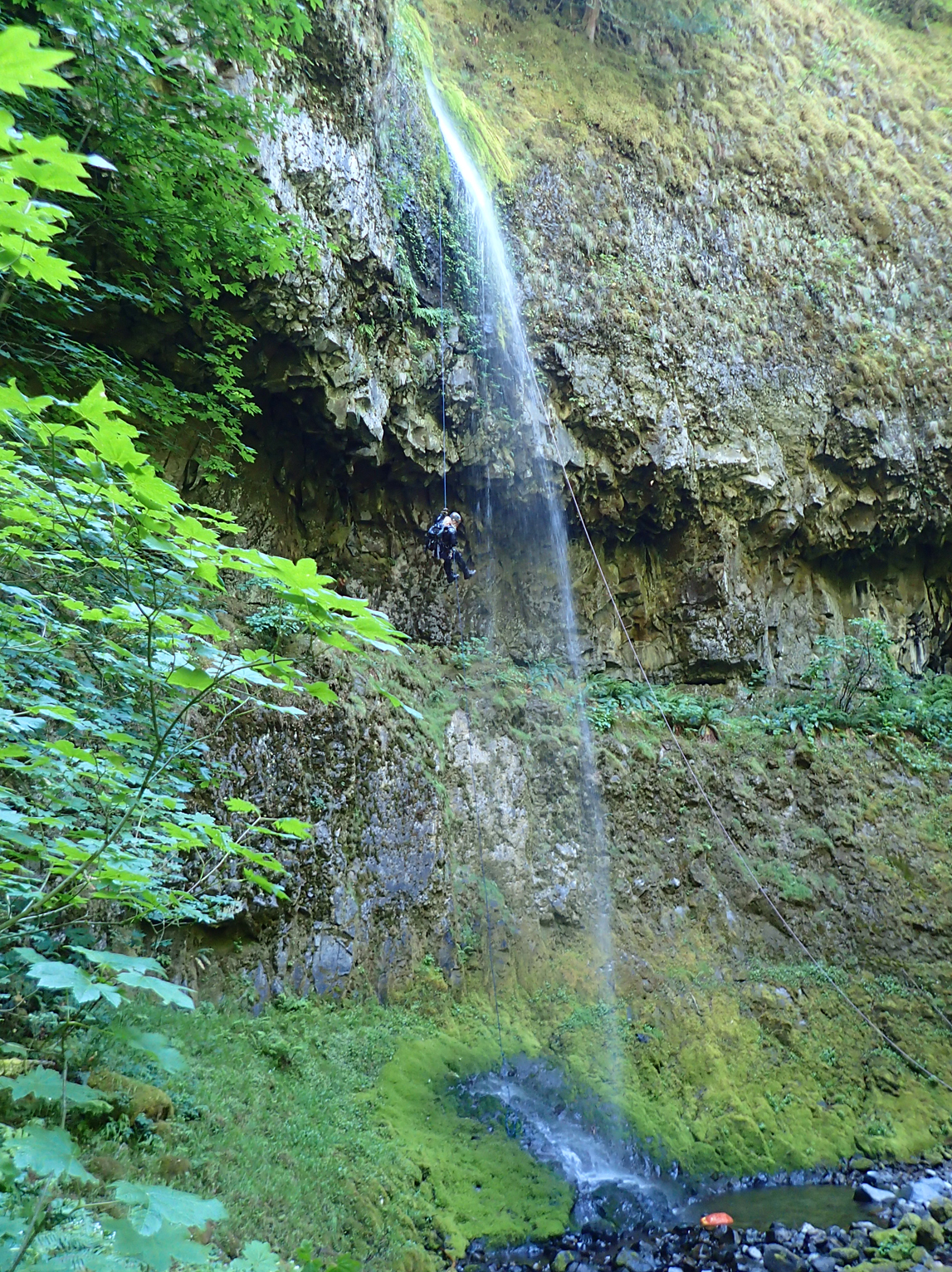 Curious caves behind the falls…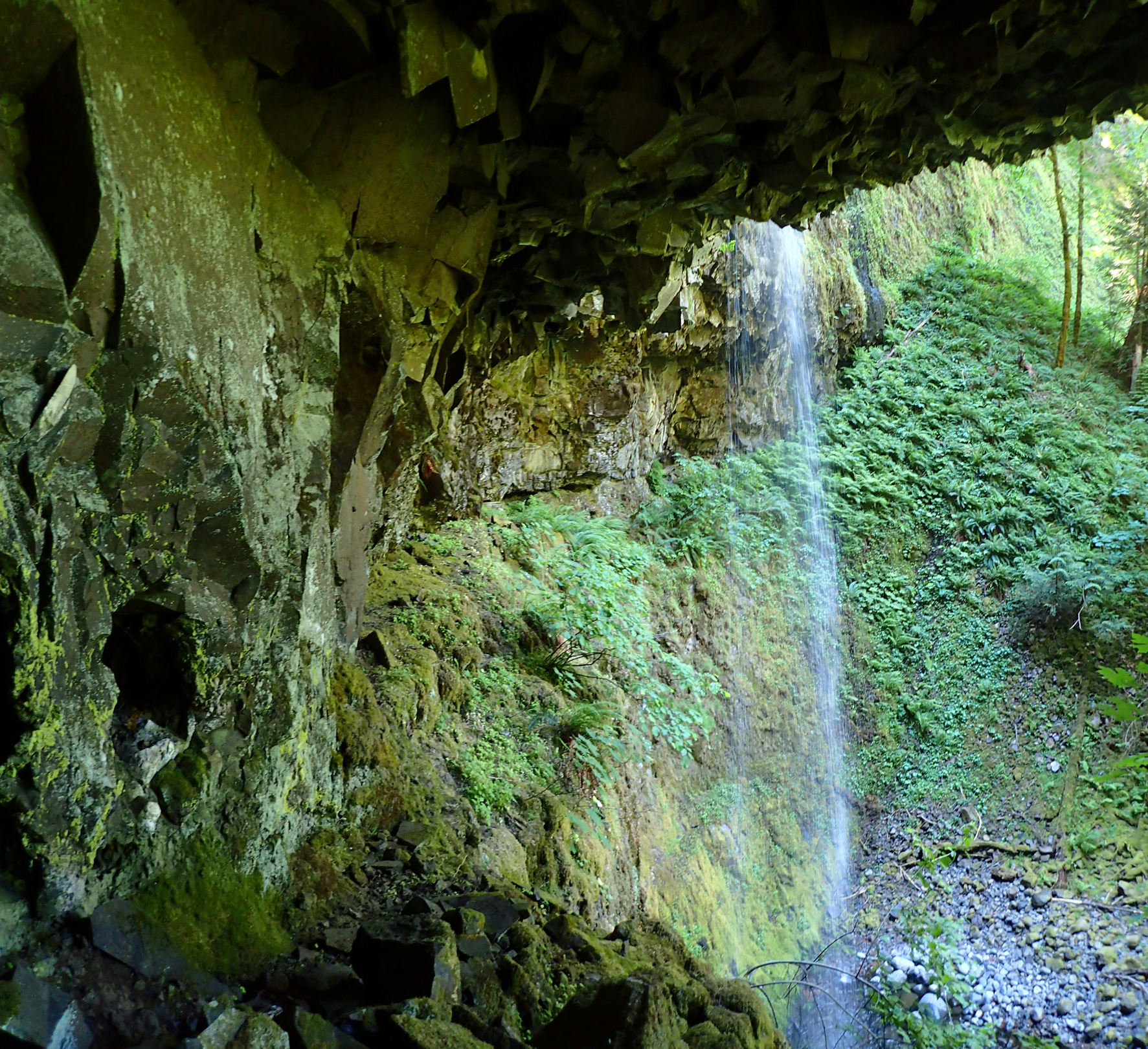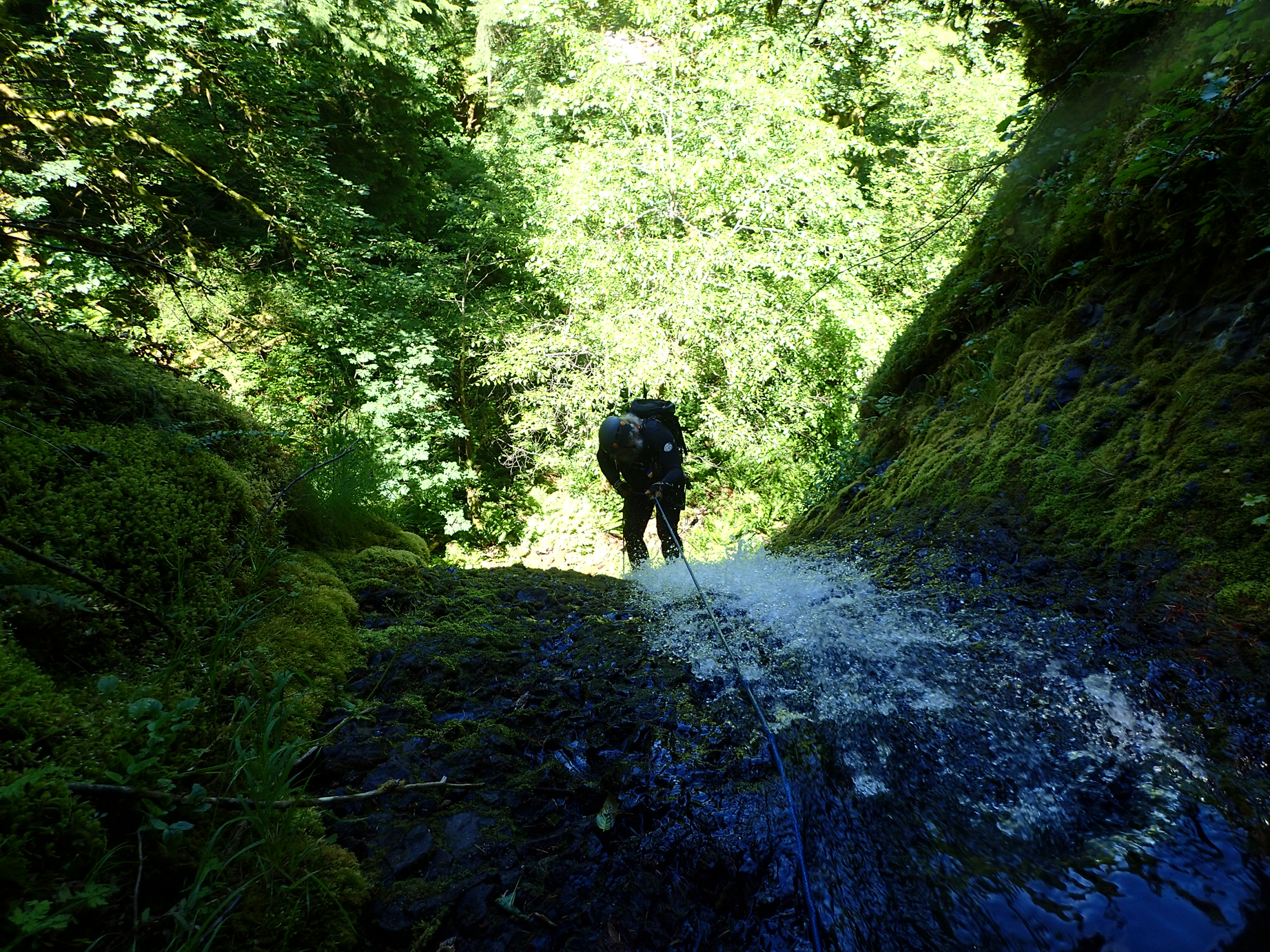 Wim rappelling the third falls, another nice free rappel…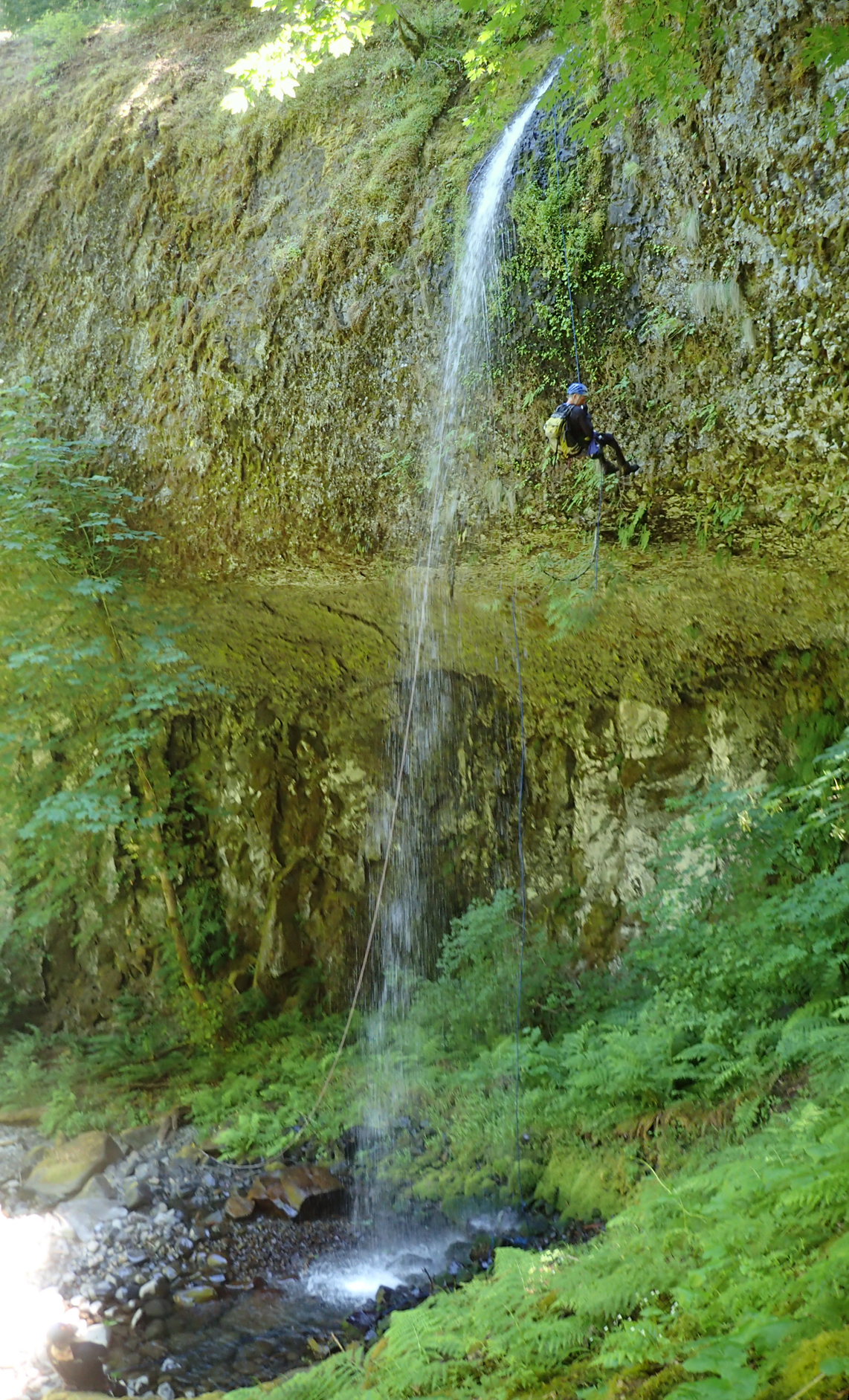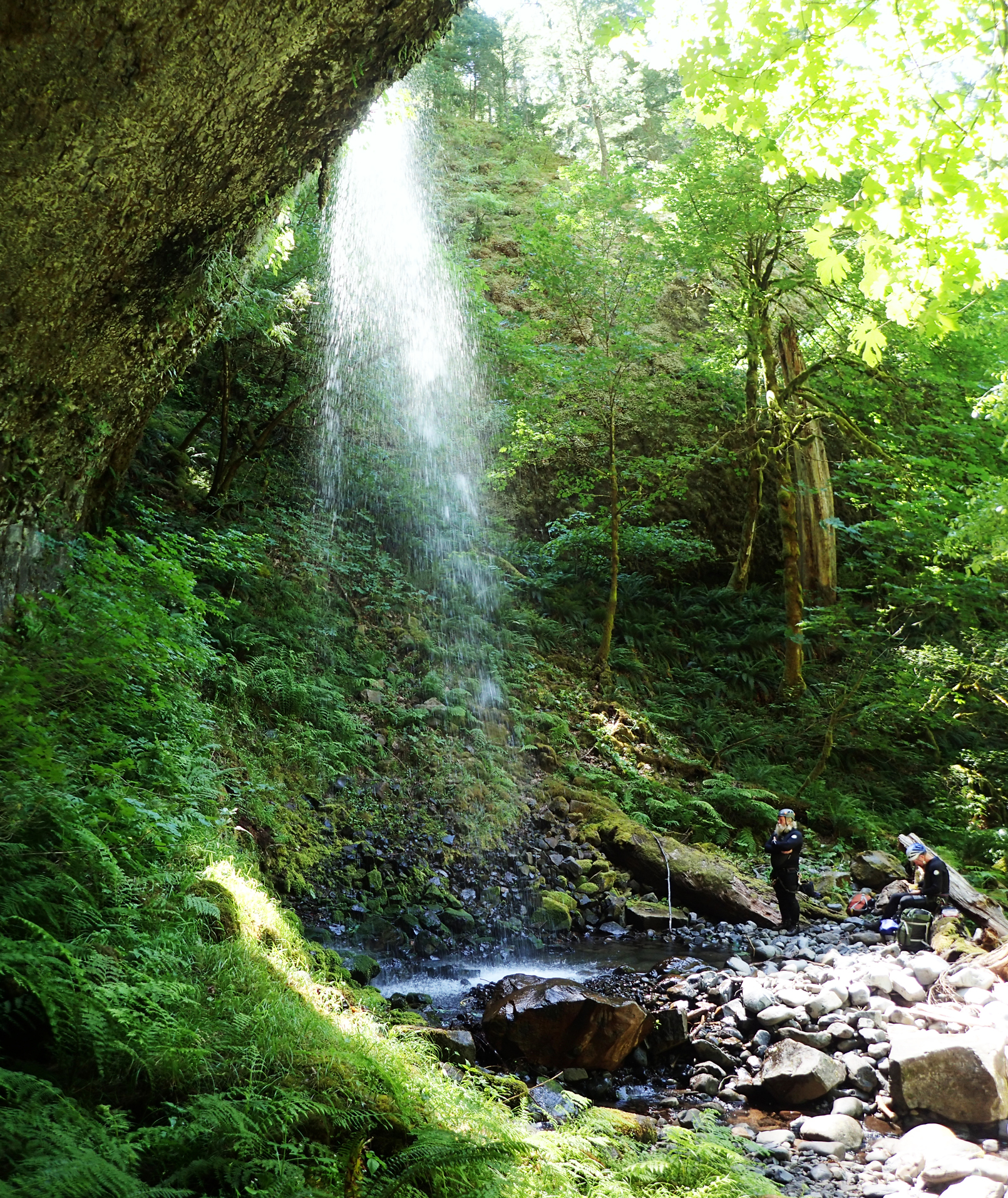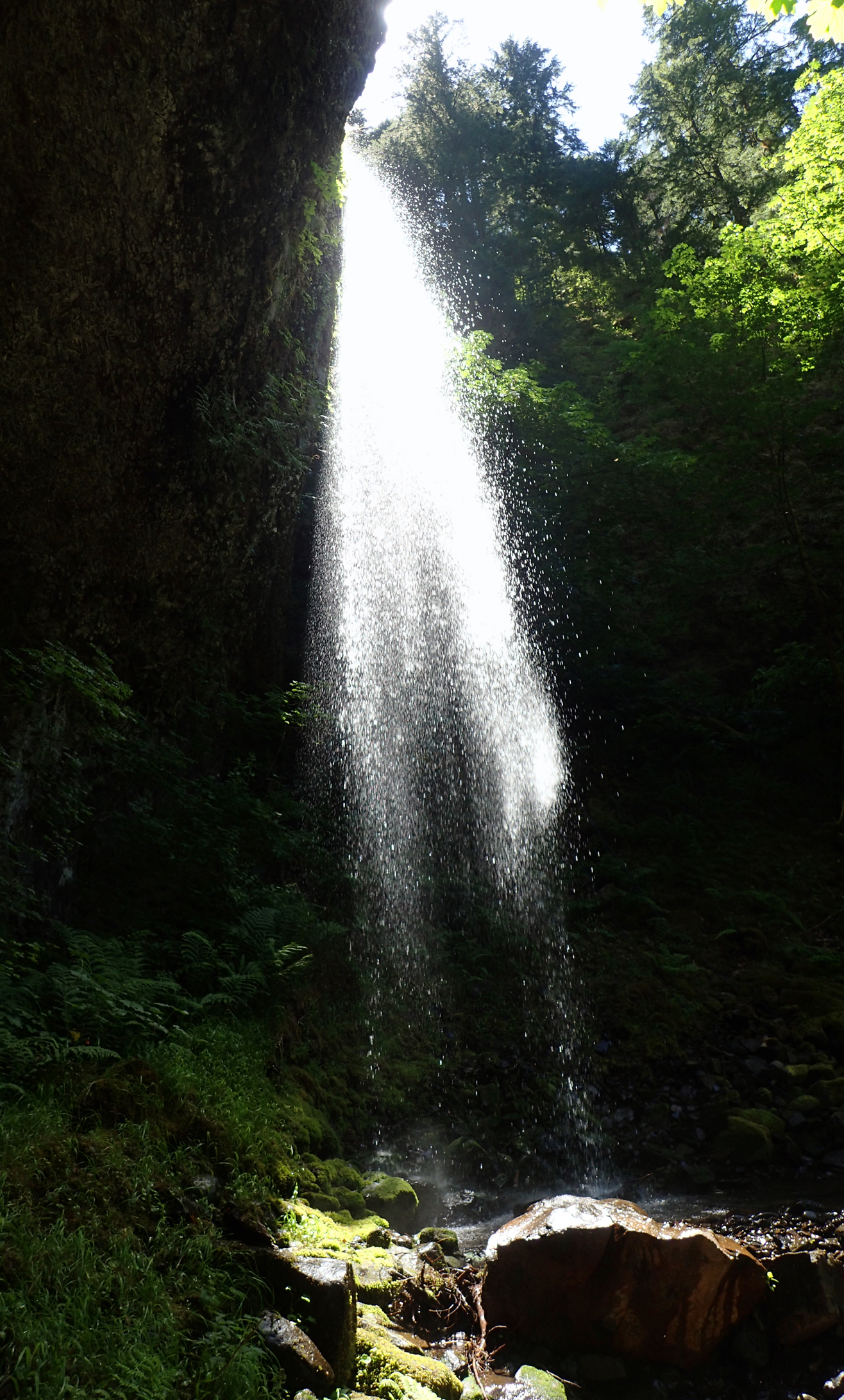 Navigating the creek bed…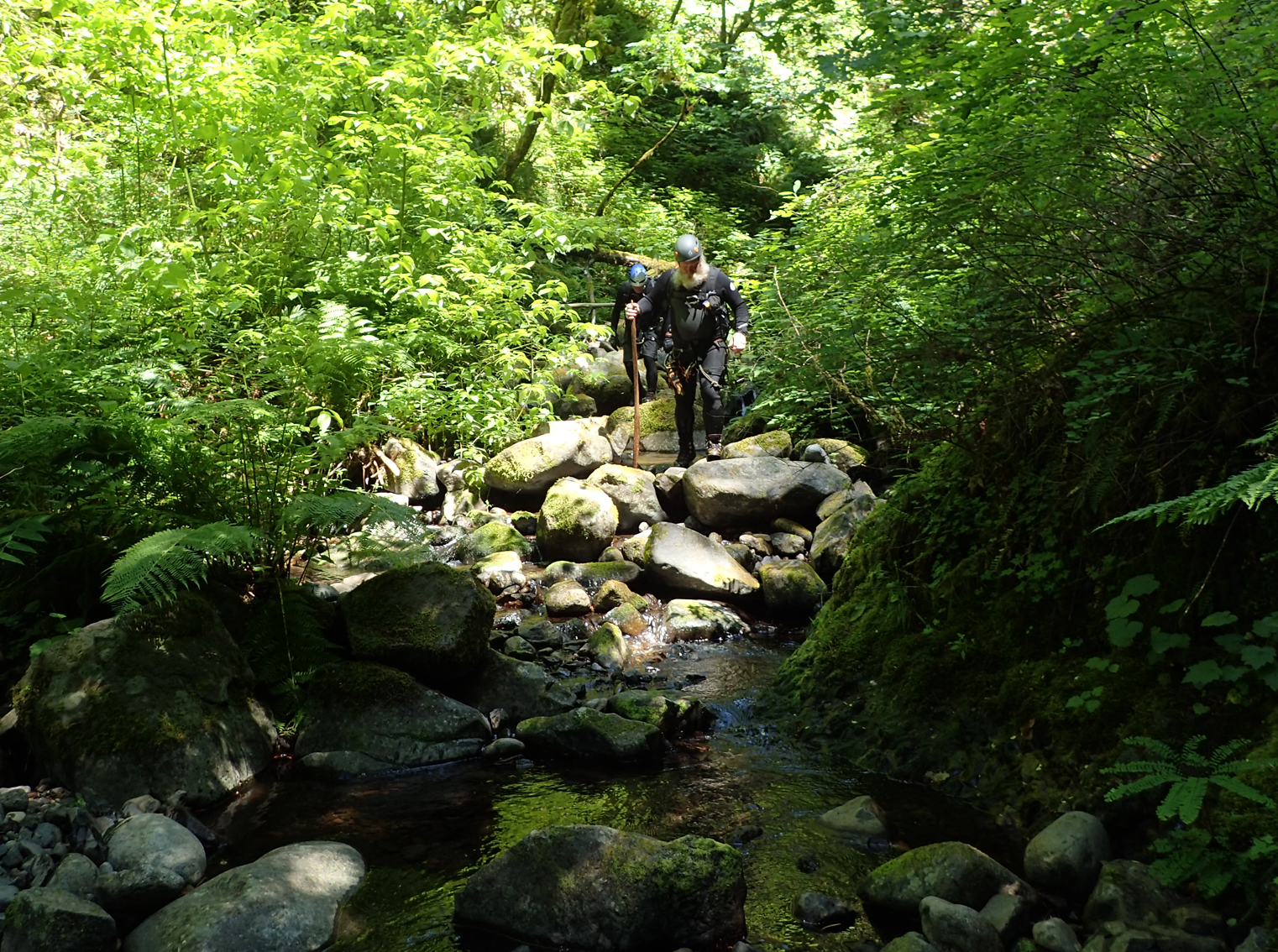 Entering Cedar Narrows…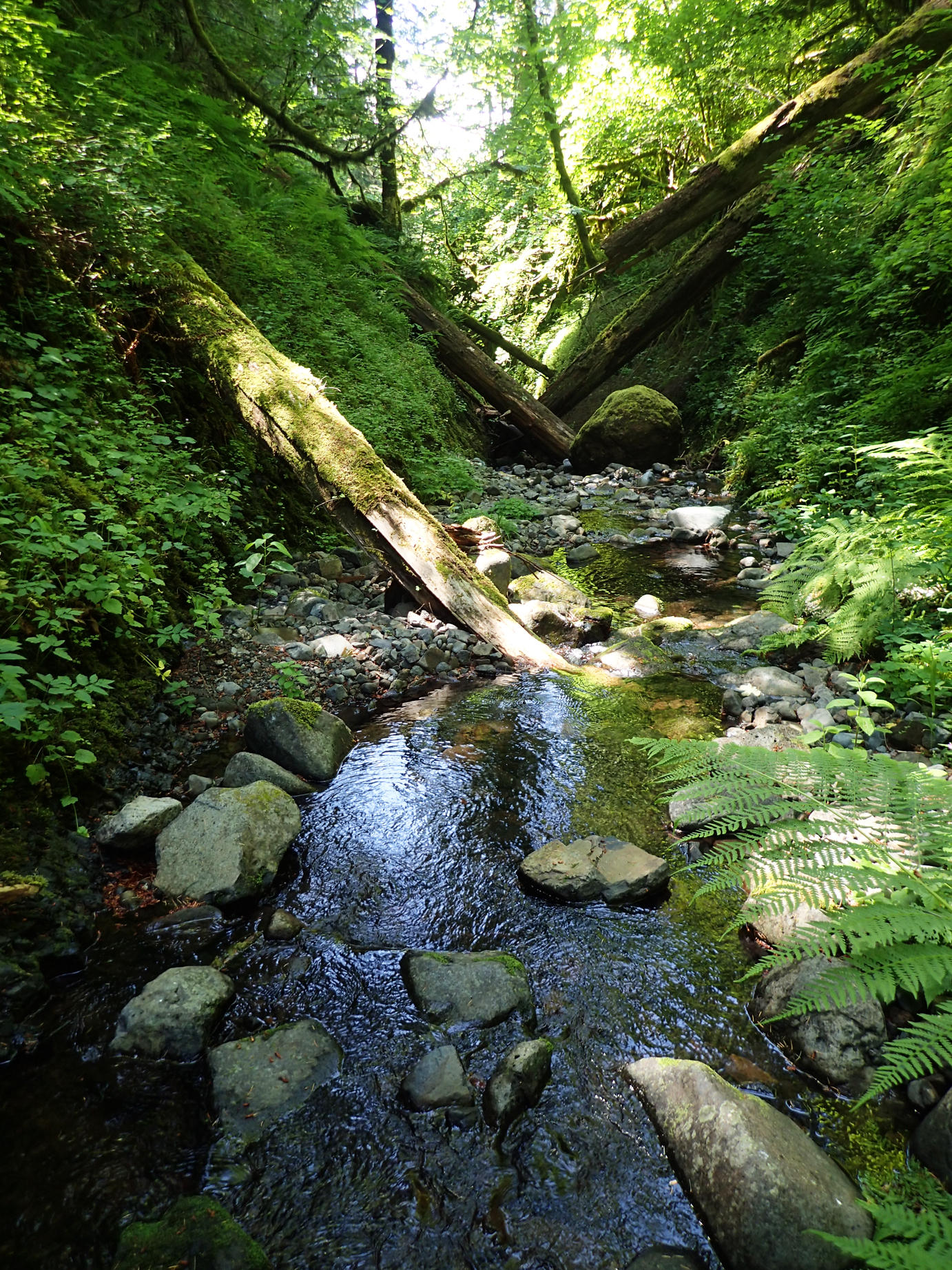 Choked with debris…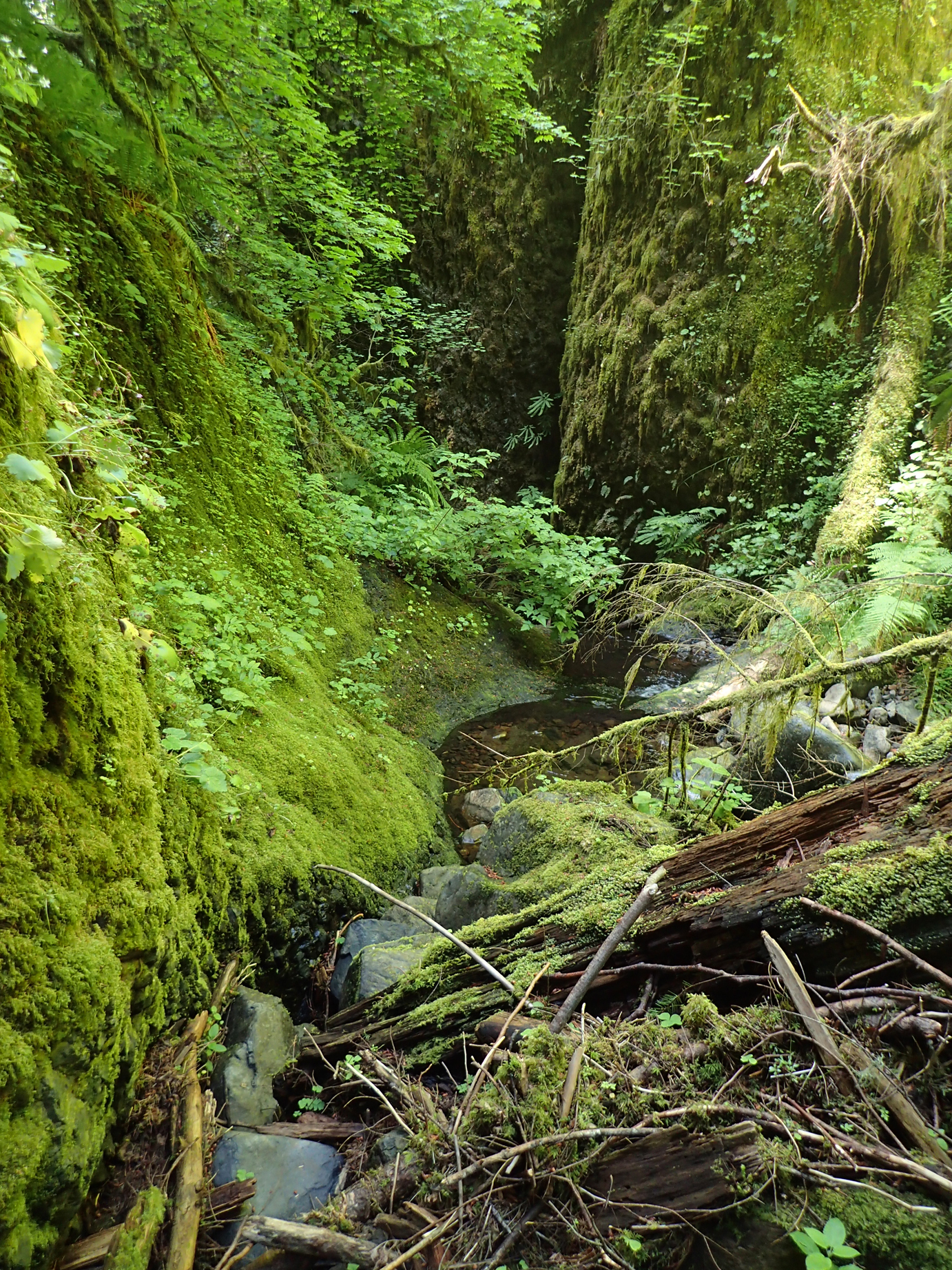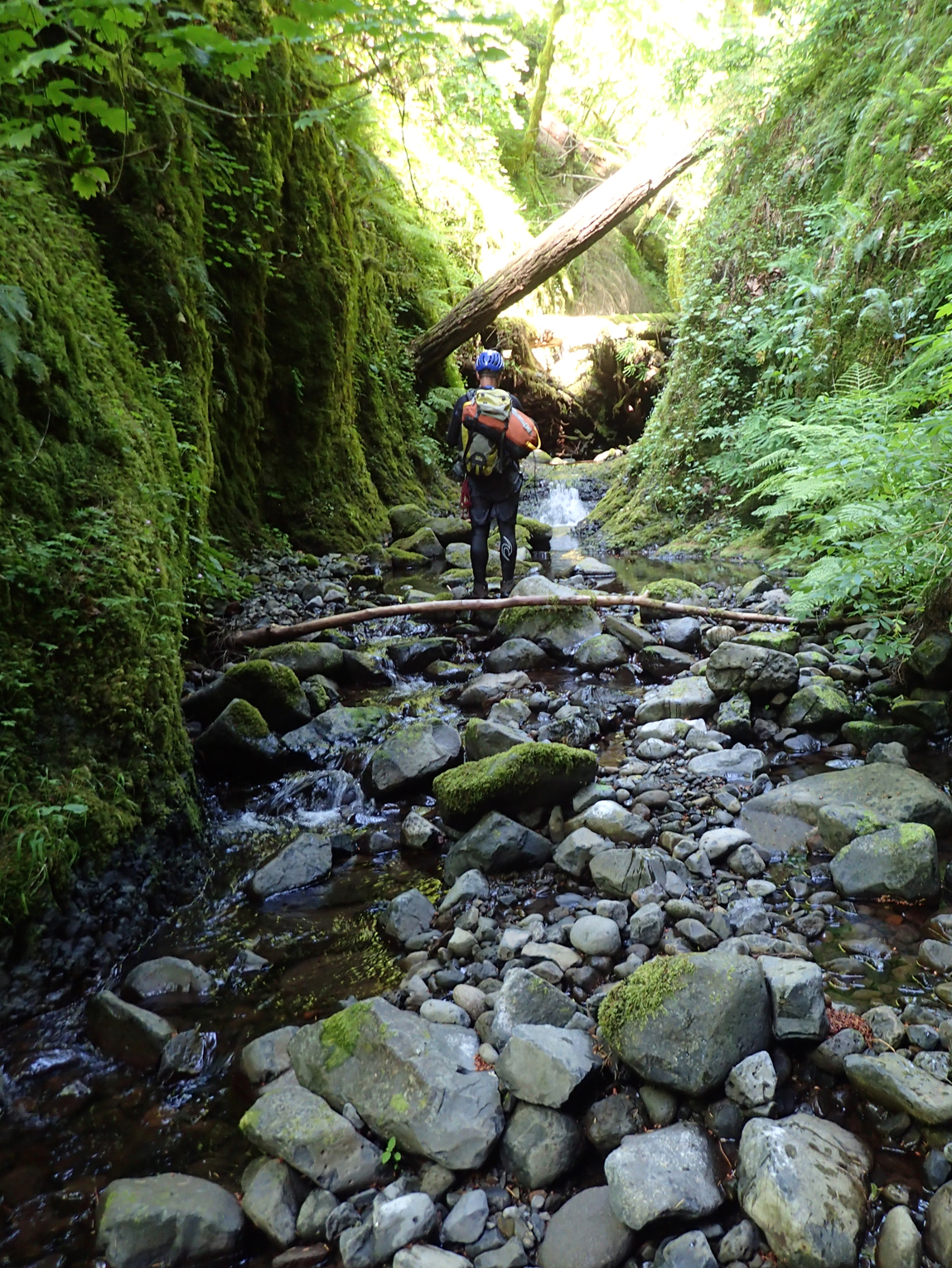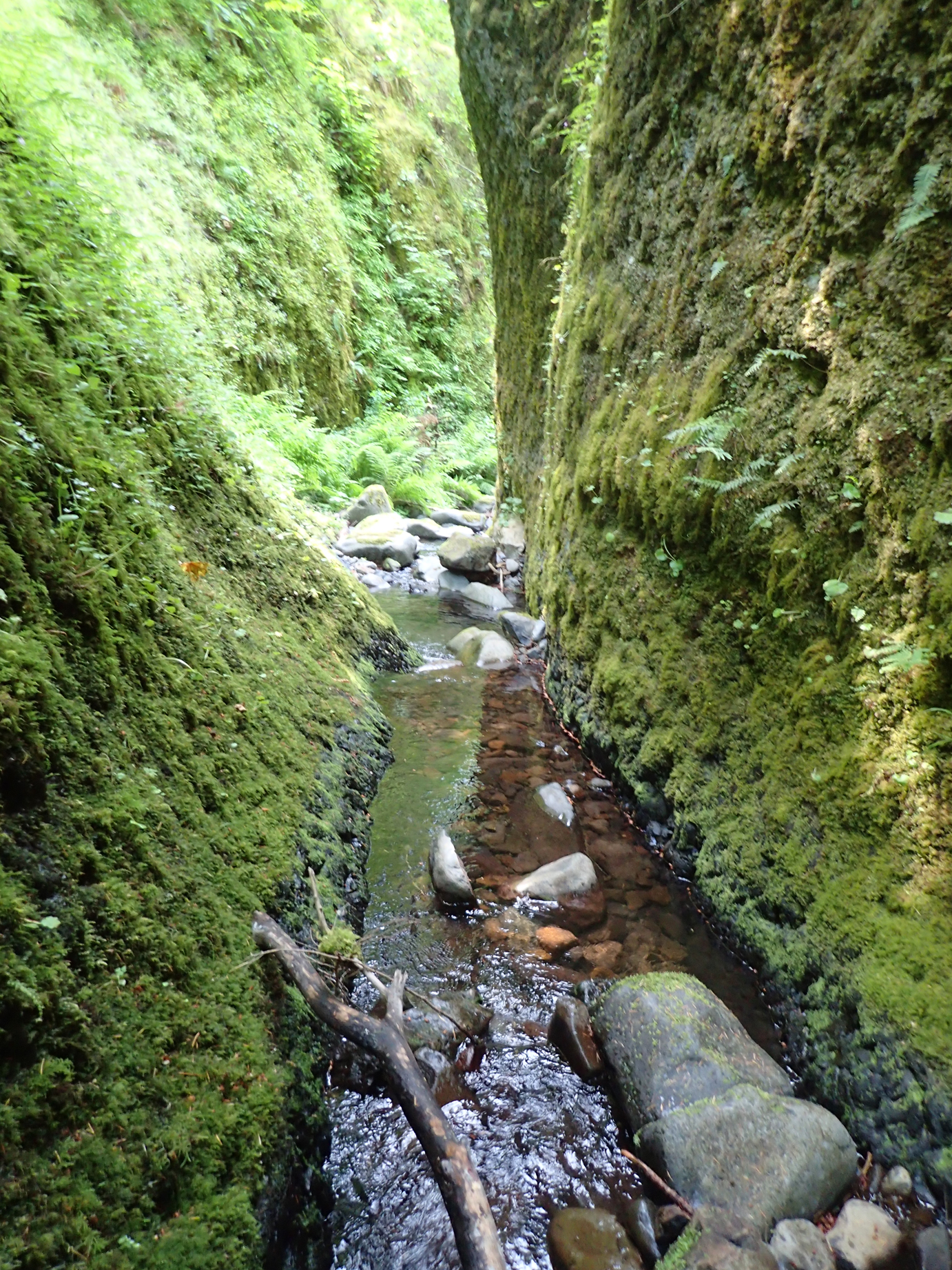 Downclimb…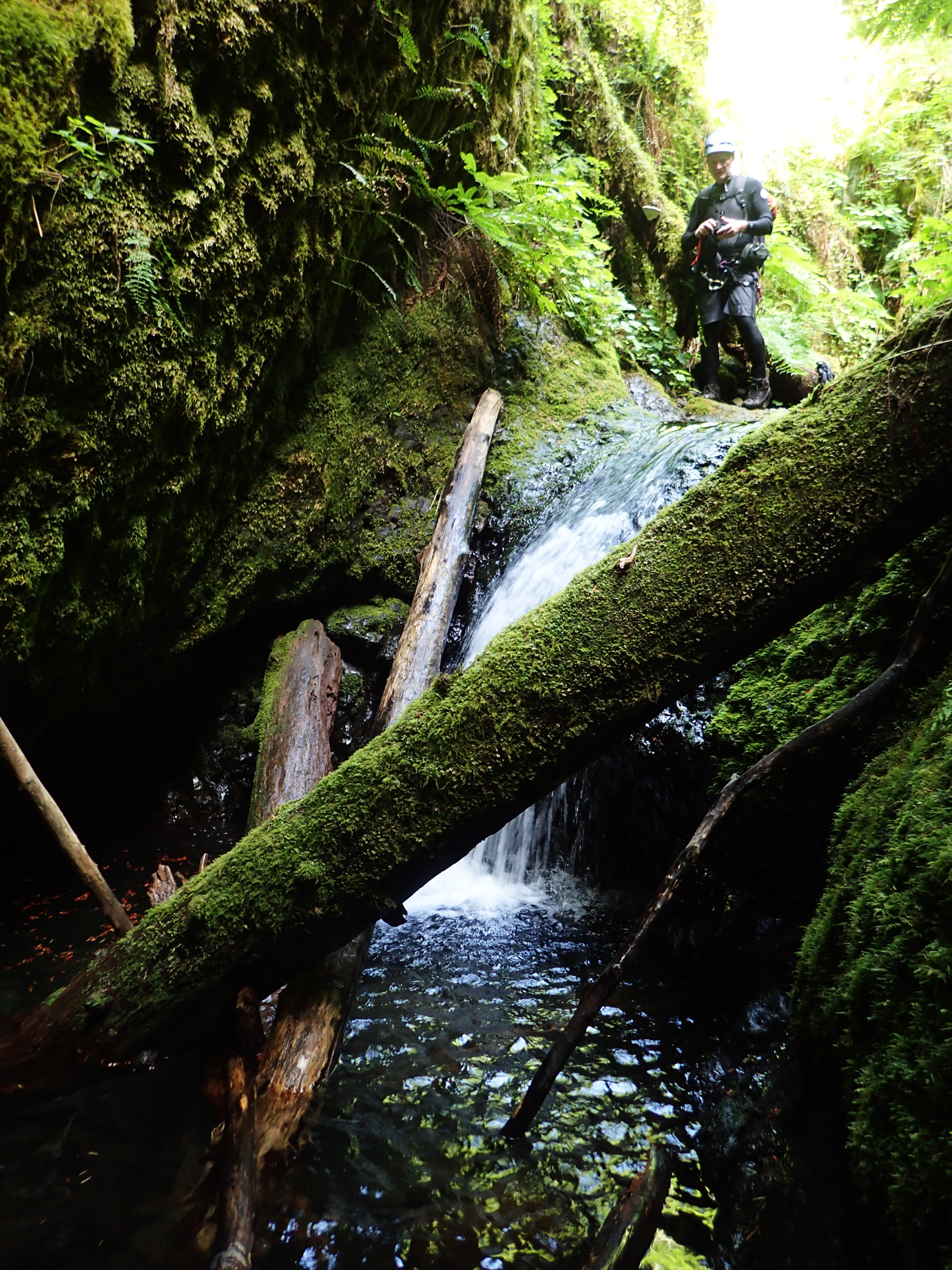 And another downclimb…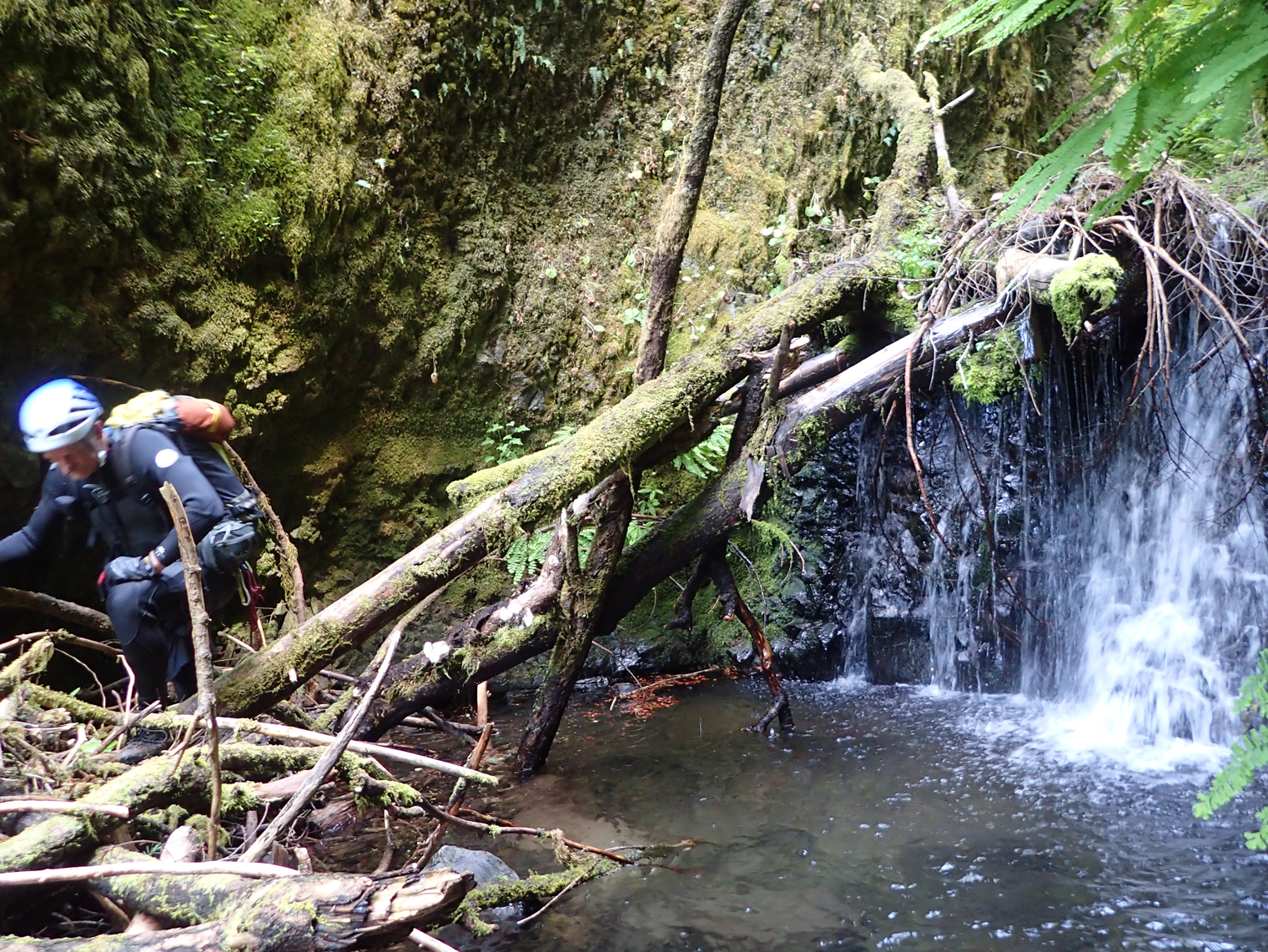 Last Rap…

Stream goes underground again….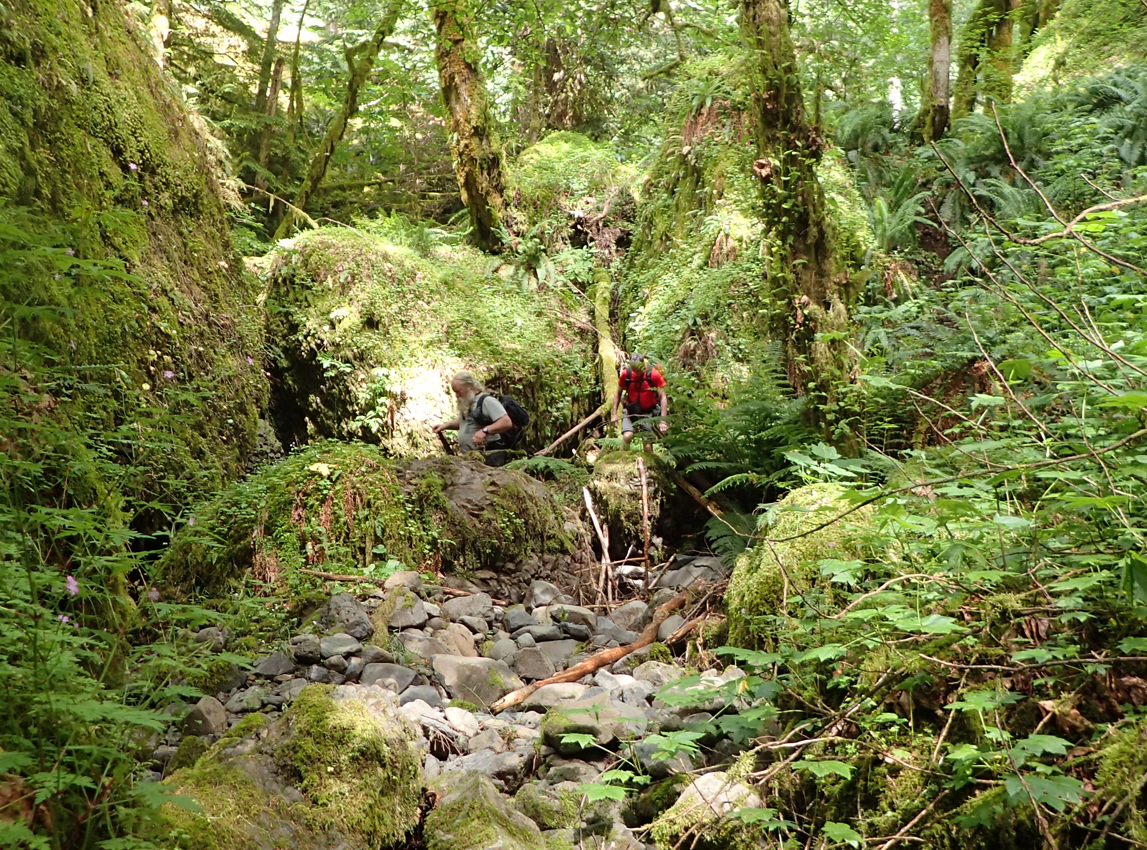 …as our route goes under gigantic boulders…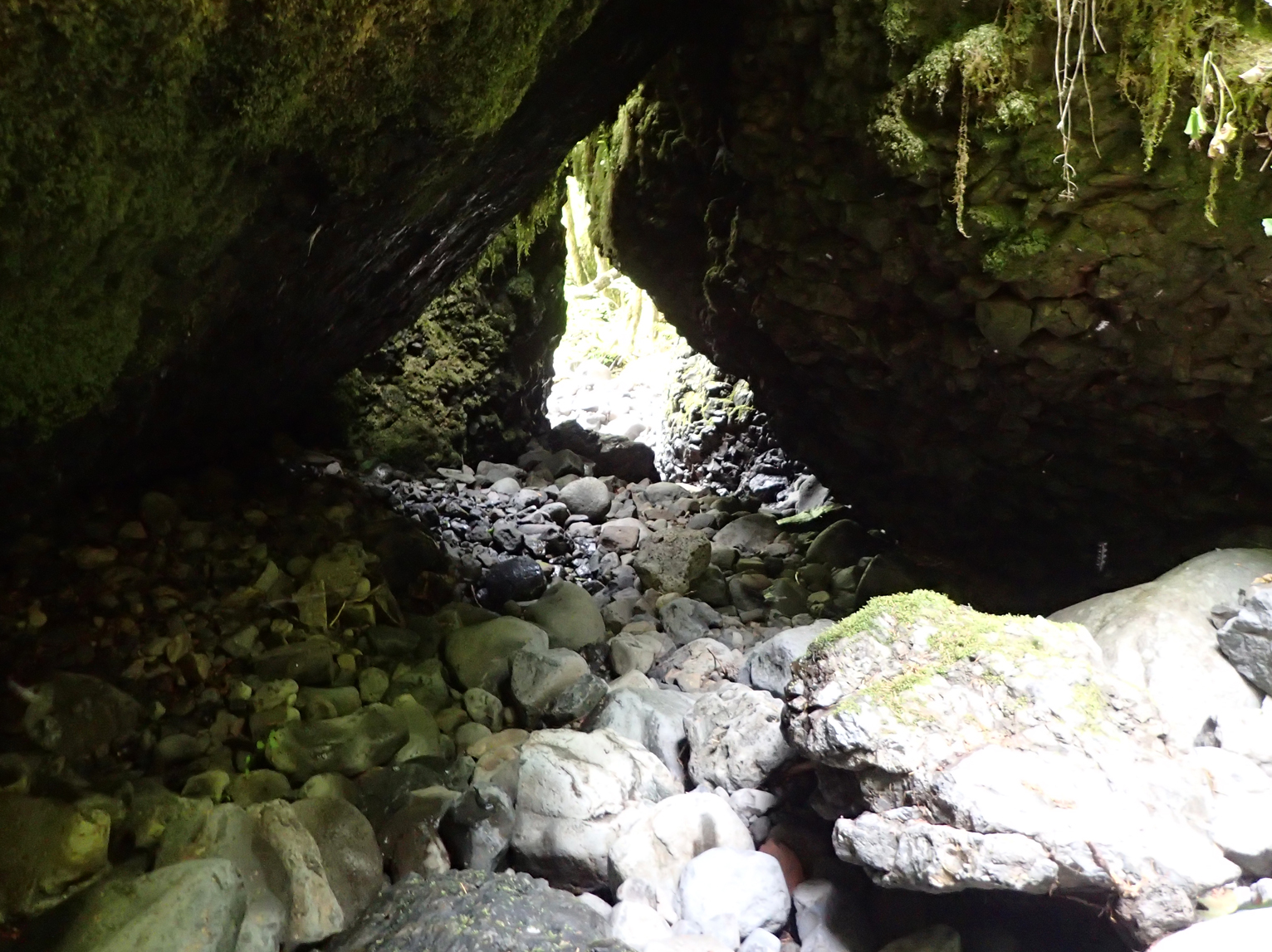 …as Ruckle Creek nears the Columbia River.