After noticing the suspended sediment in Detroit Lake, we decided to investigate where it's coming from. Short Creek, above Breitenbush campground, has a lot of sediment flowing in the creek which flows into the Breitenbush River, that flows into the Detroit Lake reservoir. We parked along Hwy 46 where Short Creek passes under the Hwy and scrambled up the creek. After about 2 miles we came to a huge log jam holding back a massive mud flow. Incredible to see…
Along Short Creek, the creek falls over a green bedrock…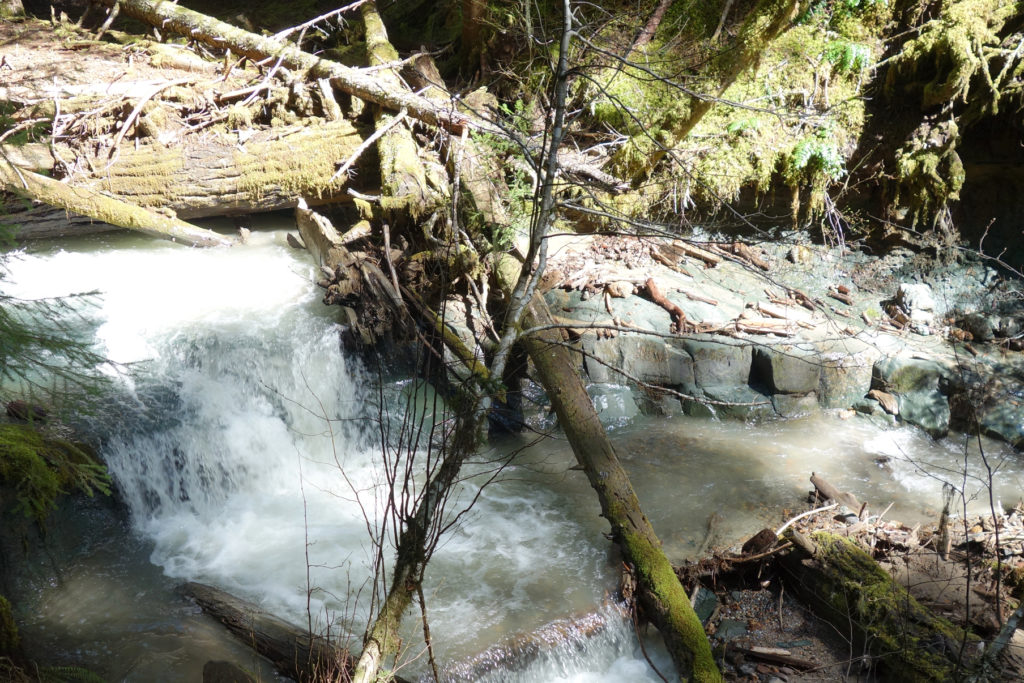 More debris and sediment deposits…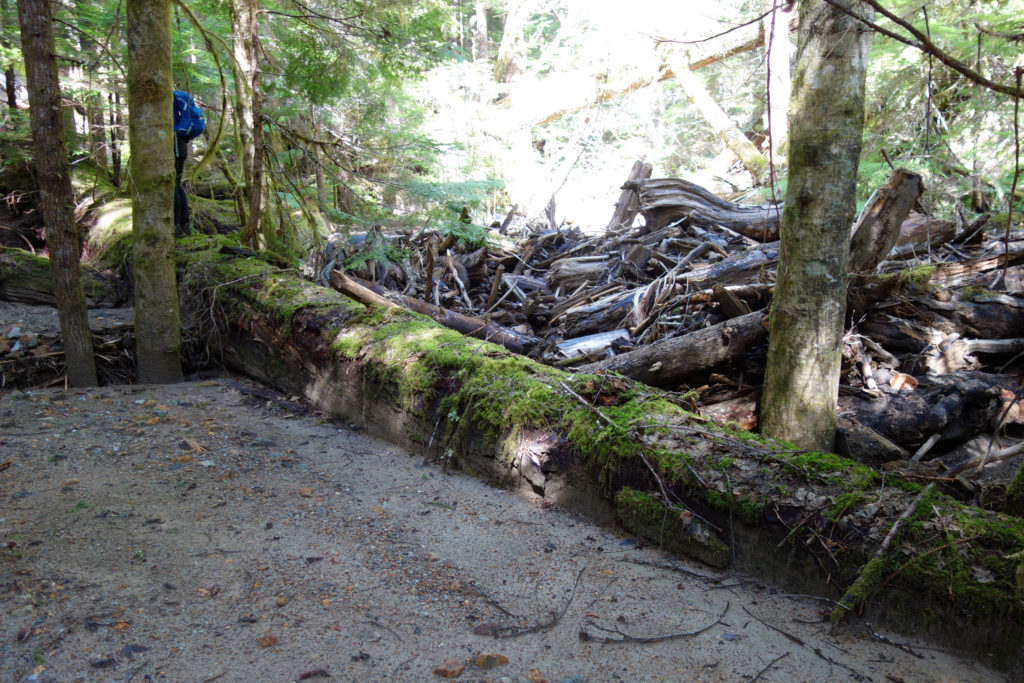 More debris and sediment deposits…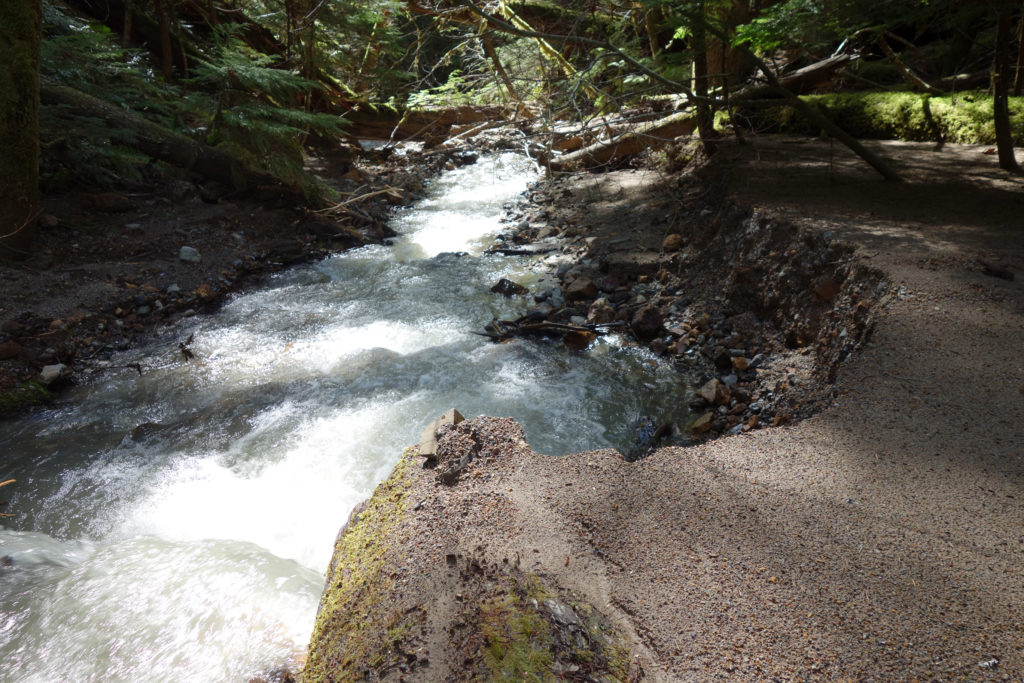 Looking downstream, you can see the sediment containing the small to large rocks that flowed into the forest…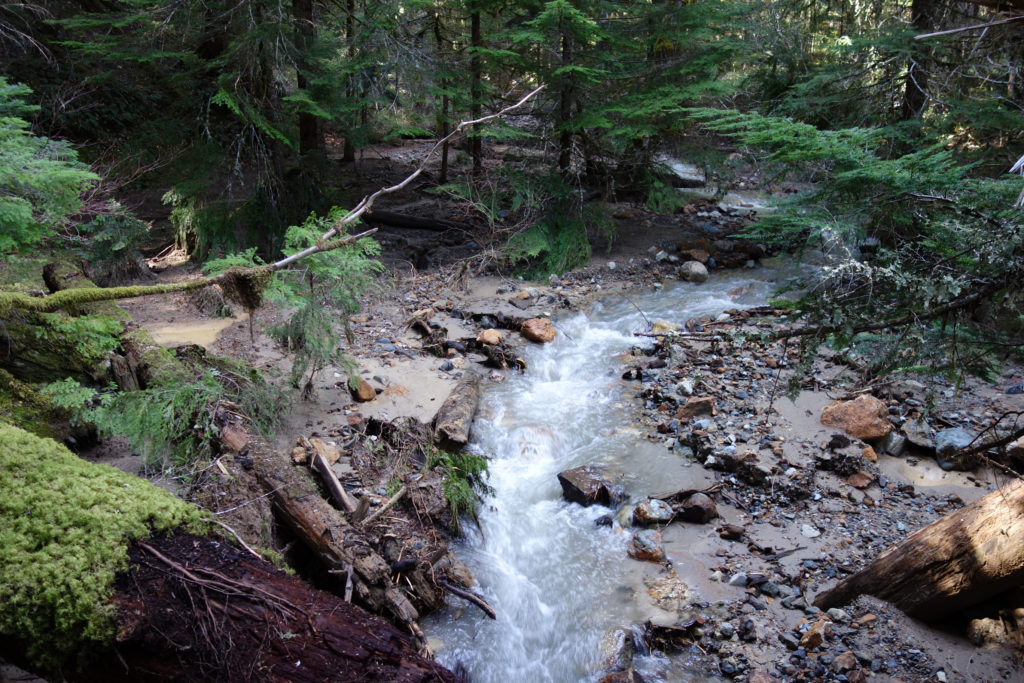 Looking upstream….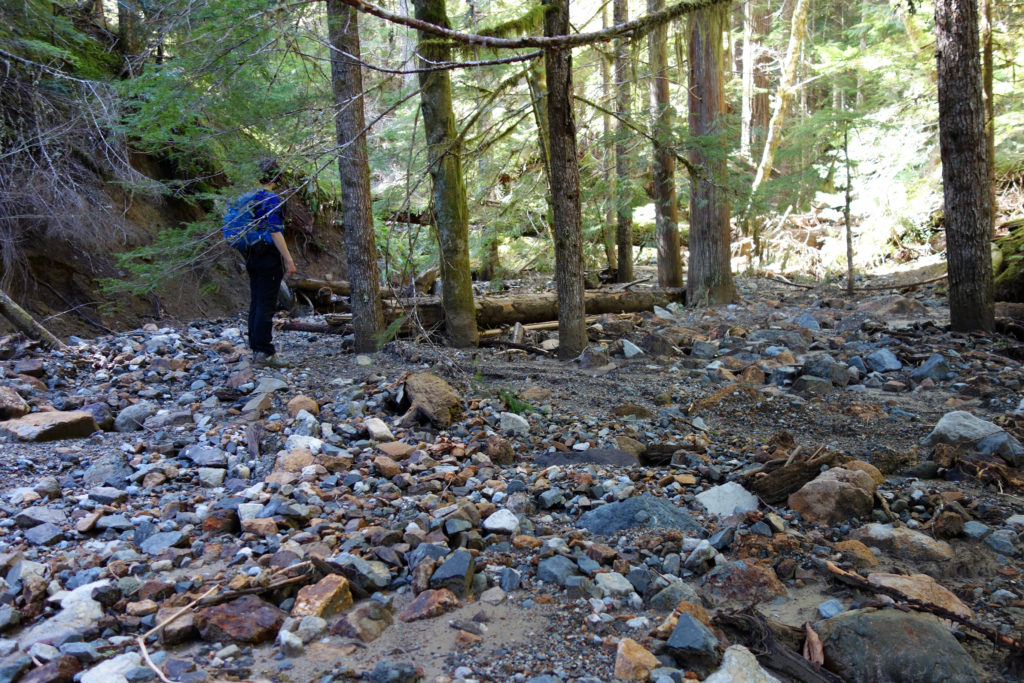 Seeing more debris and sediment deposits. Notice the mud lines on the standing trees….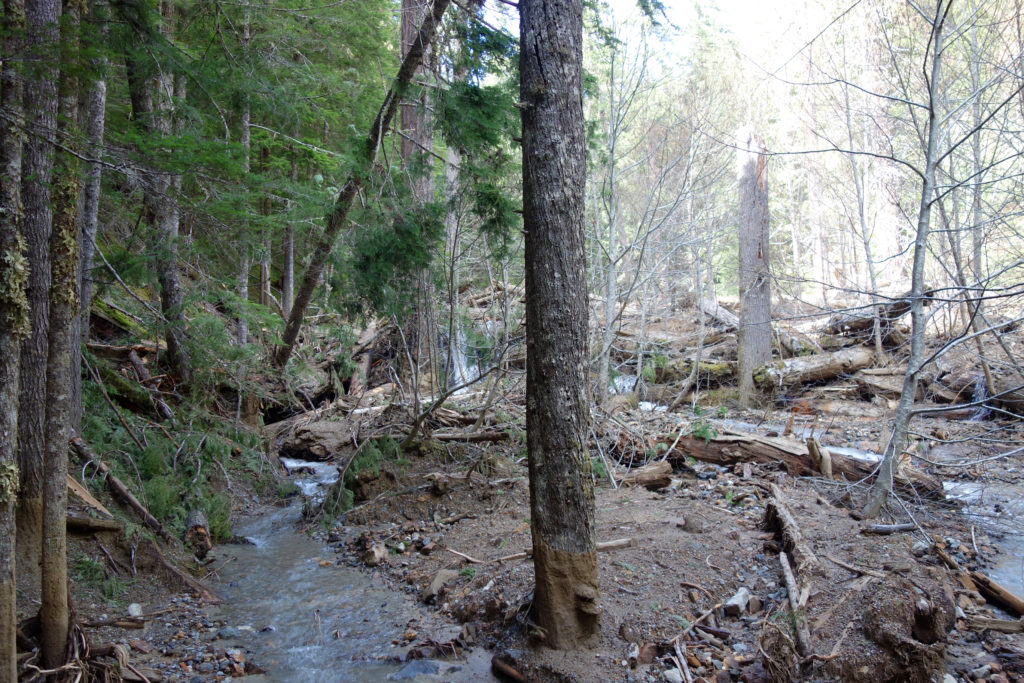 Nearing the gigantic log jam….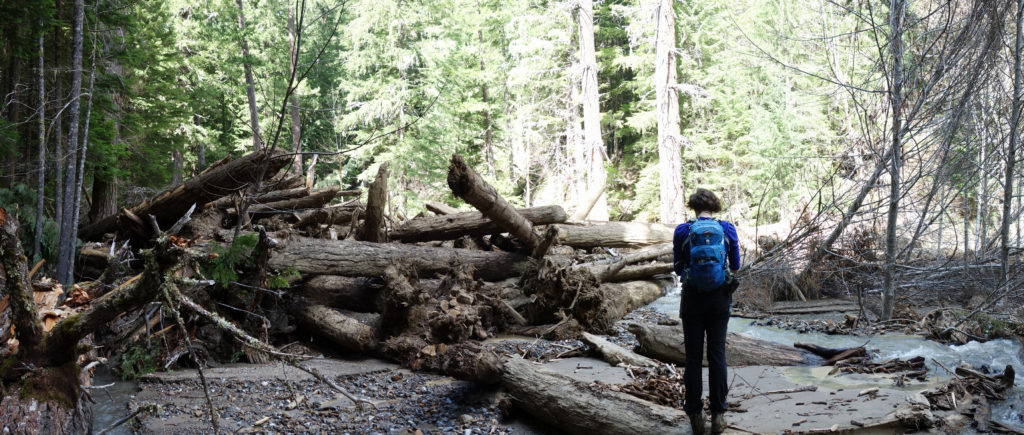 On the log jam…looking upstream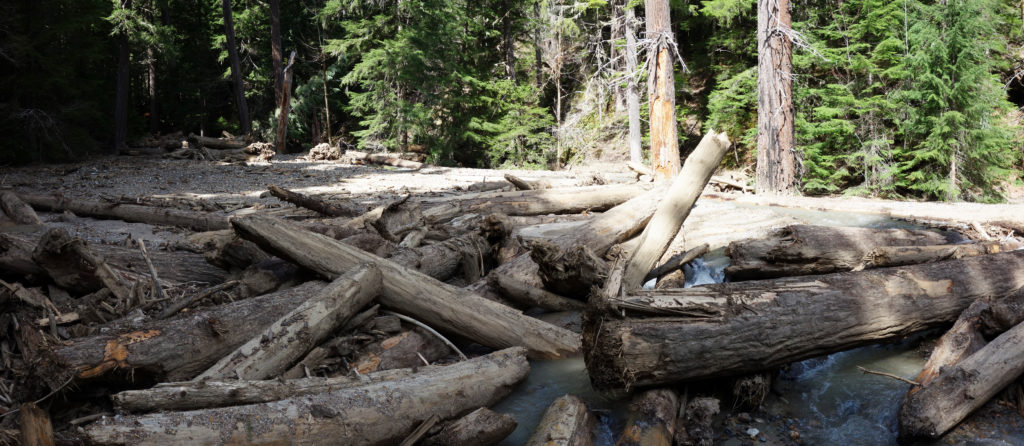 On the log jam looking downstream…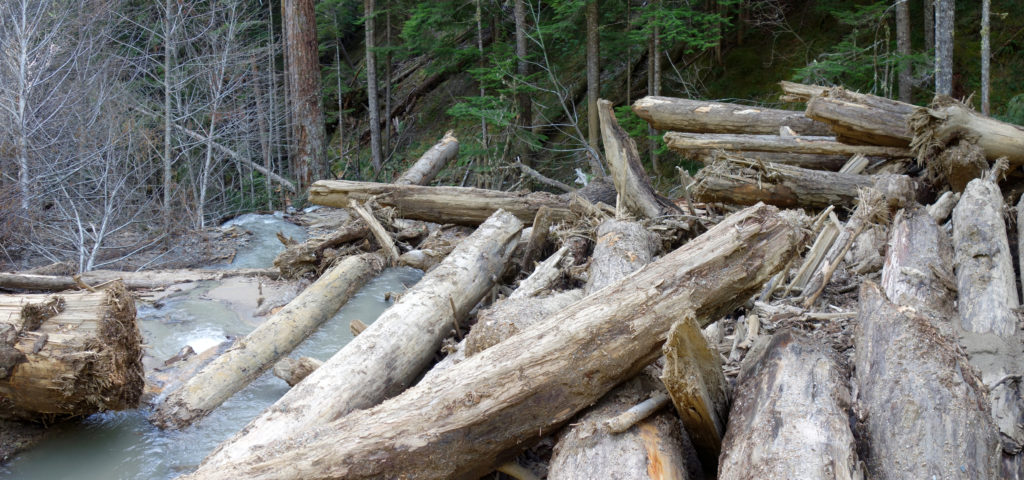 Upstream of the log jam that is holding back a huge amount of sediment…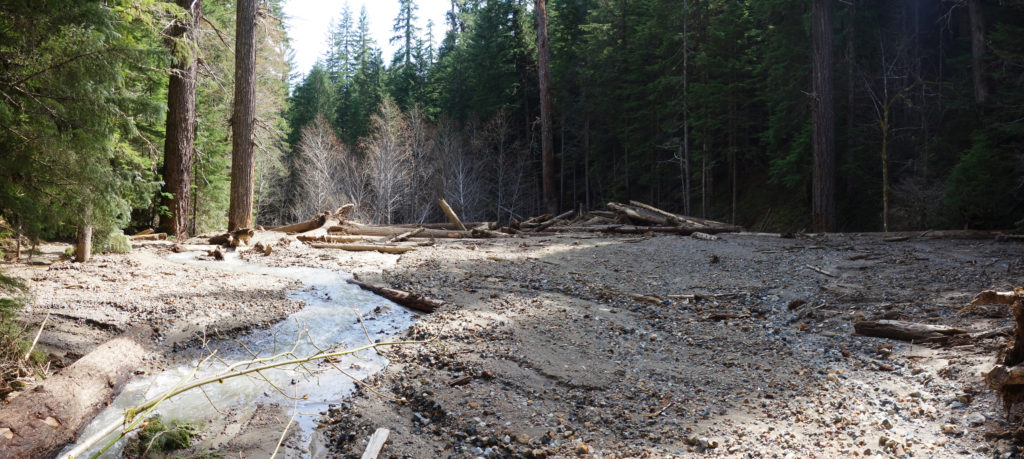 Looking upstream at the new creek bed…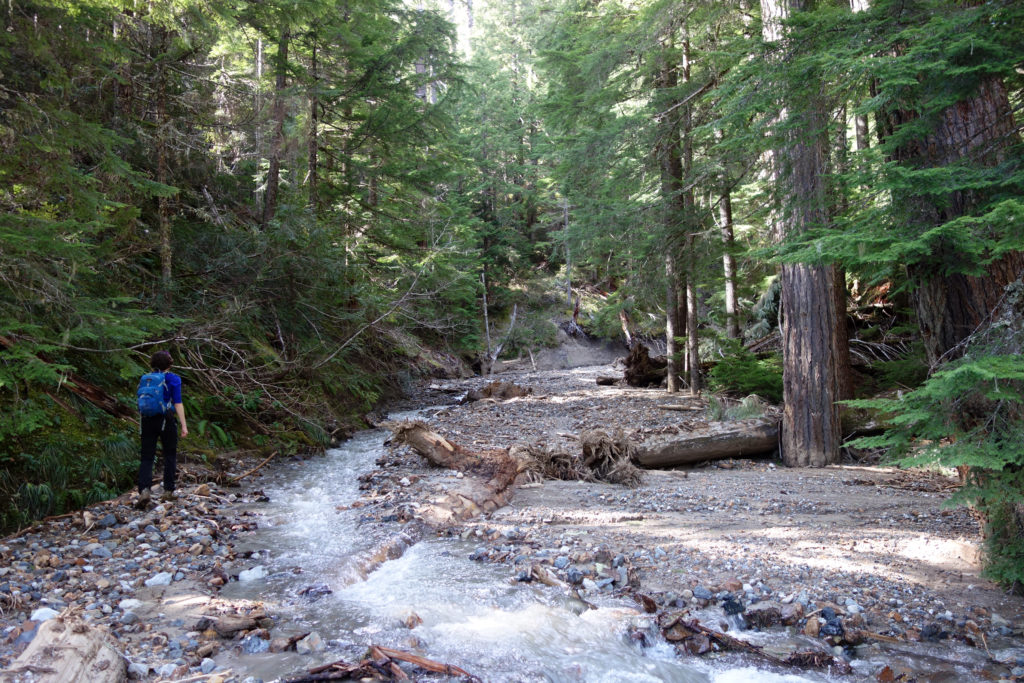 Standing just below the large, 20′ tall, mud flow. We climbed and walked the center of it. We had to step on large pcs of debris because if you stepped directly on the mud you would sink at least a foot, or more. This mud is holding a lot of moisture.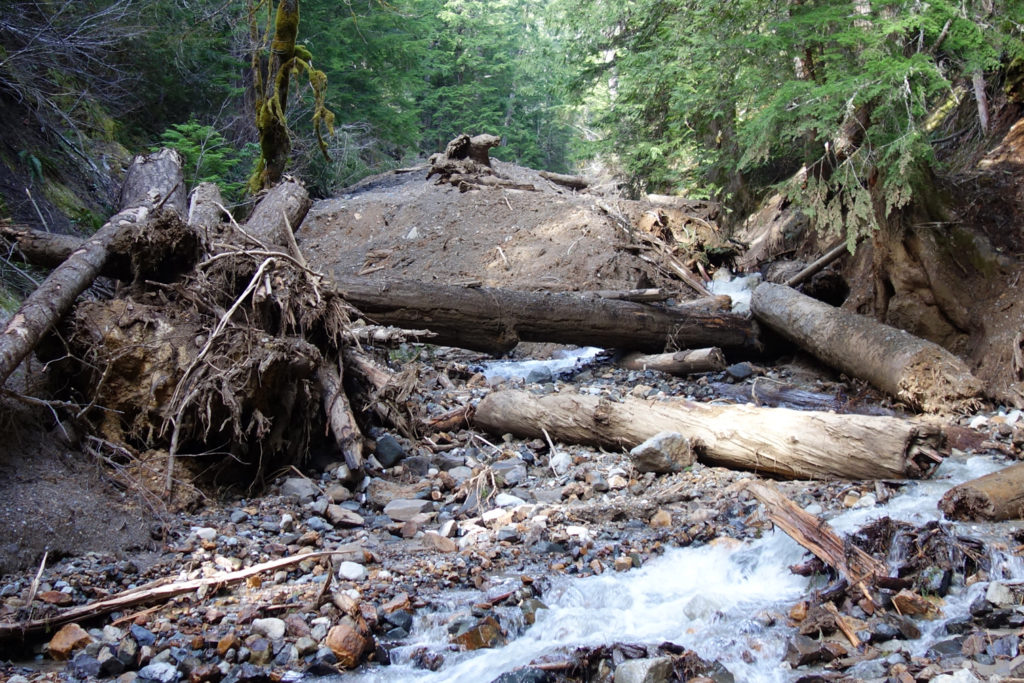 Climbing the wet mud flow….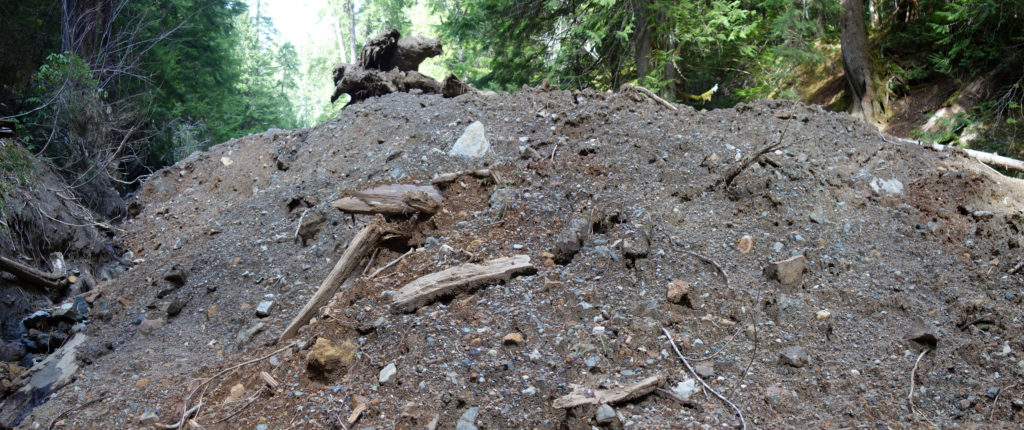 Looking downstream from our turnaround spot…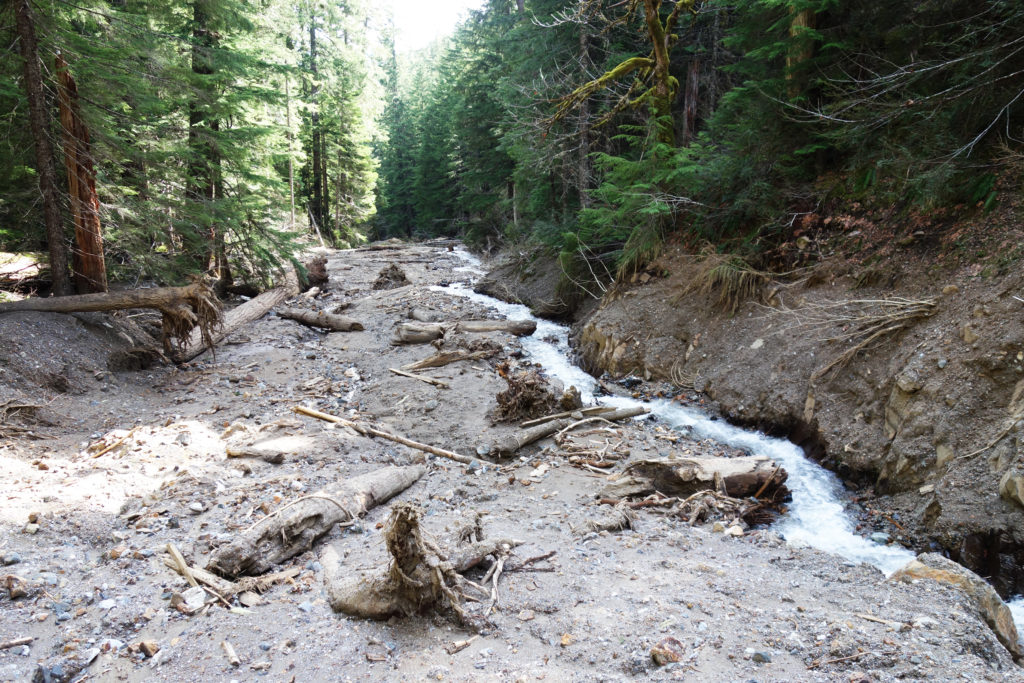 Looking upstream from our turnaround spot.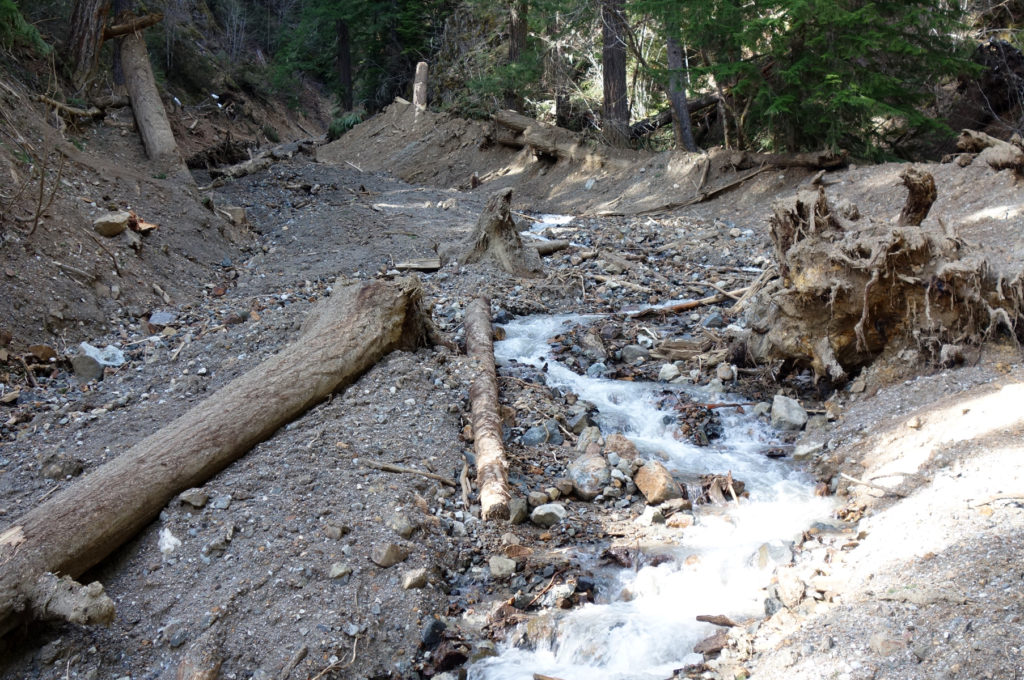 Short hike, but very interesting exploration of the Short Creek drainage…