I'd been looking at the Goat Citadel since my first trip up to Gilbert Peak in 2007. I was back up in the area for Big Horn but never made it back for Goat Citadel…until last weekend. Deb and I hiked into Cispus Basin Sunday afternoon, left camp early Monday morning, and summited Goat Citadel just before noon, then back to camp to pack up and hike back to the truck by 8:30pm…then the drive home, Ugh!
We found a great little camp spot near some trees, and lots of fresh running water, up high in Cispus Basin. We were in great position for the next day's climb. The next morning we left camp at 5:00am, and hit the saddle 50 min later, then dropped down a bit and traversed over to where we start the steep ascent…on just about the ugliest, loosest, rock in the state of Washington. All the while, thinking…how could this be the fourth time up this shit! Anyway, nearly 5-hours after leaving camp, we were at the base of the 45' climb…which turned out to be a low 5th class scramble. Since we brought a 30m rope, I protected the line with a sewn runner around a solid flake, and a small cam in a really stupid crack. At the top edge every hand hold was a loose flake, ready to be pulled out on me, or Deb below. After both of us were safely on the summit, we spent nearly an hour enjoying the 360 deg views.
The descent back down to Cispus Basin was the crux of the day. We ended up just wrapping the rope around any solid rock we could find and lightly rapping the dangerous sections. Again, all the while, thinking…how could this be the fourth time down this shit!
Now that we are both safely home, I can say….that was a great little adventure.
We did see a herd of Mt Goat, although the goats in that area tend to keep their distance. I think we counted about 50 of them. Saw a large marmot, and lots of different birds…and hordes of mosquitoes.
Getting ready, clean and smiley 🙂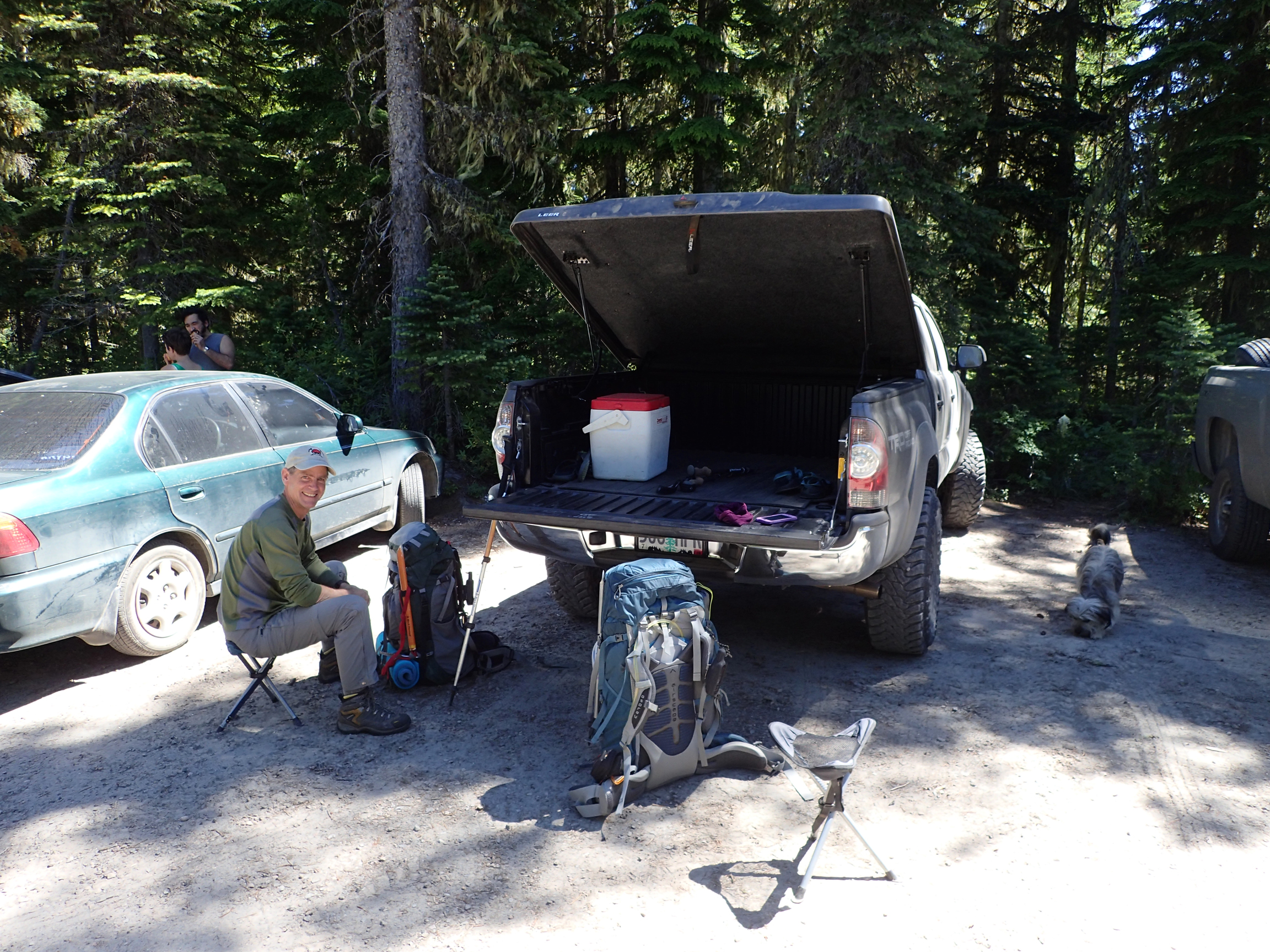 On the trail…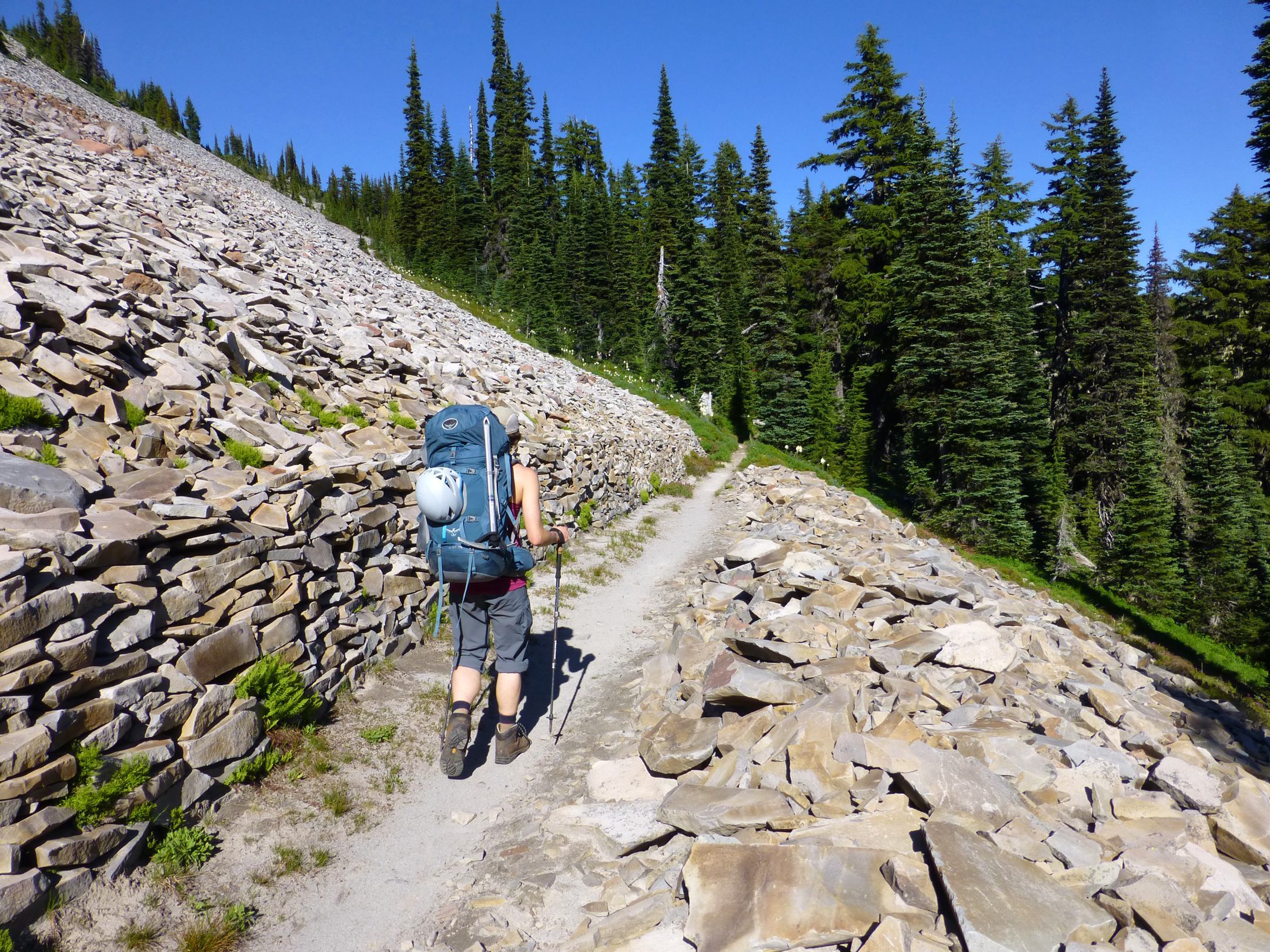 …with views of Mount Adams…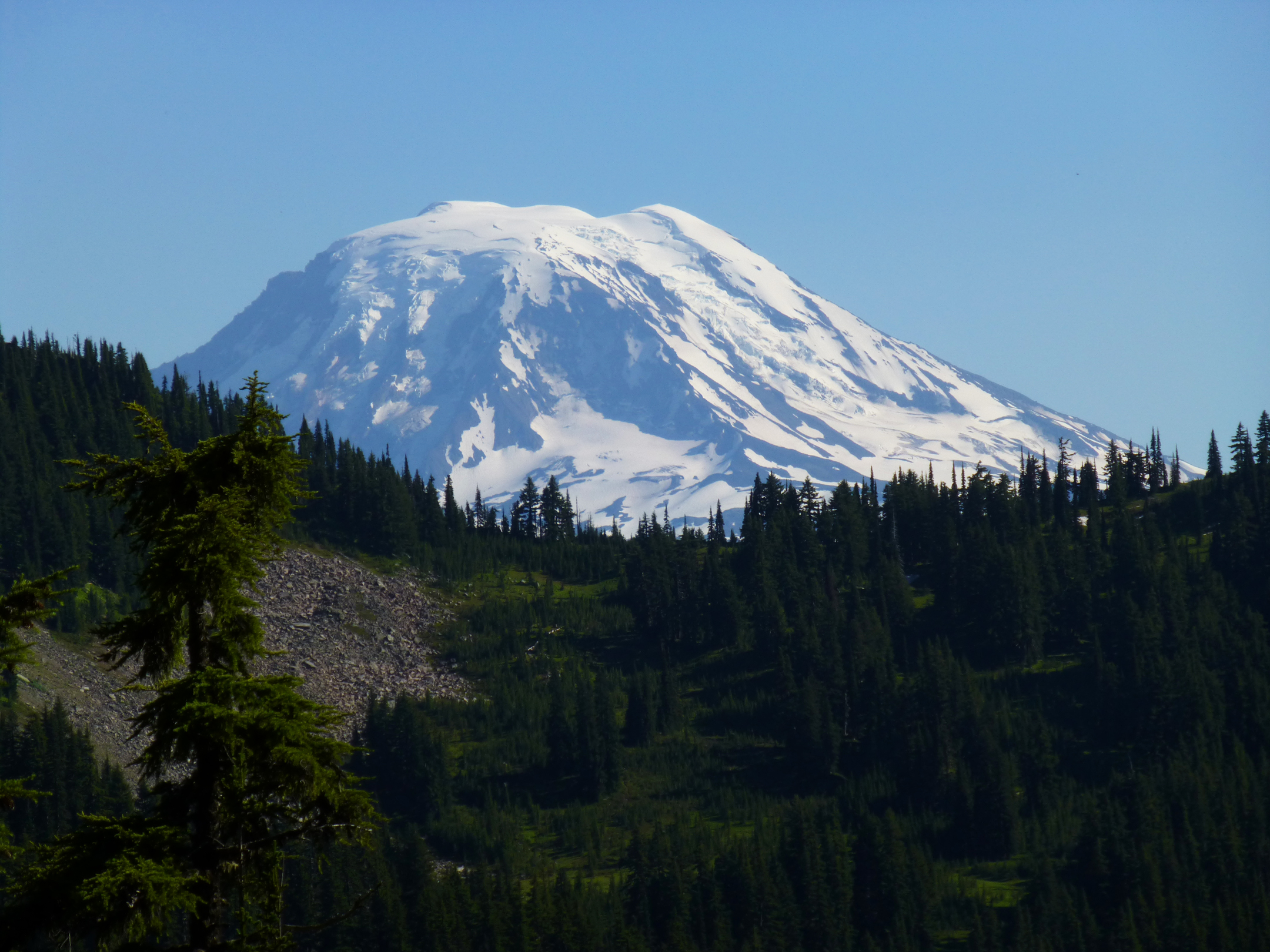 …and our first view of the Goat Rocks…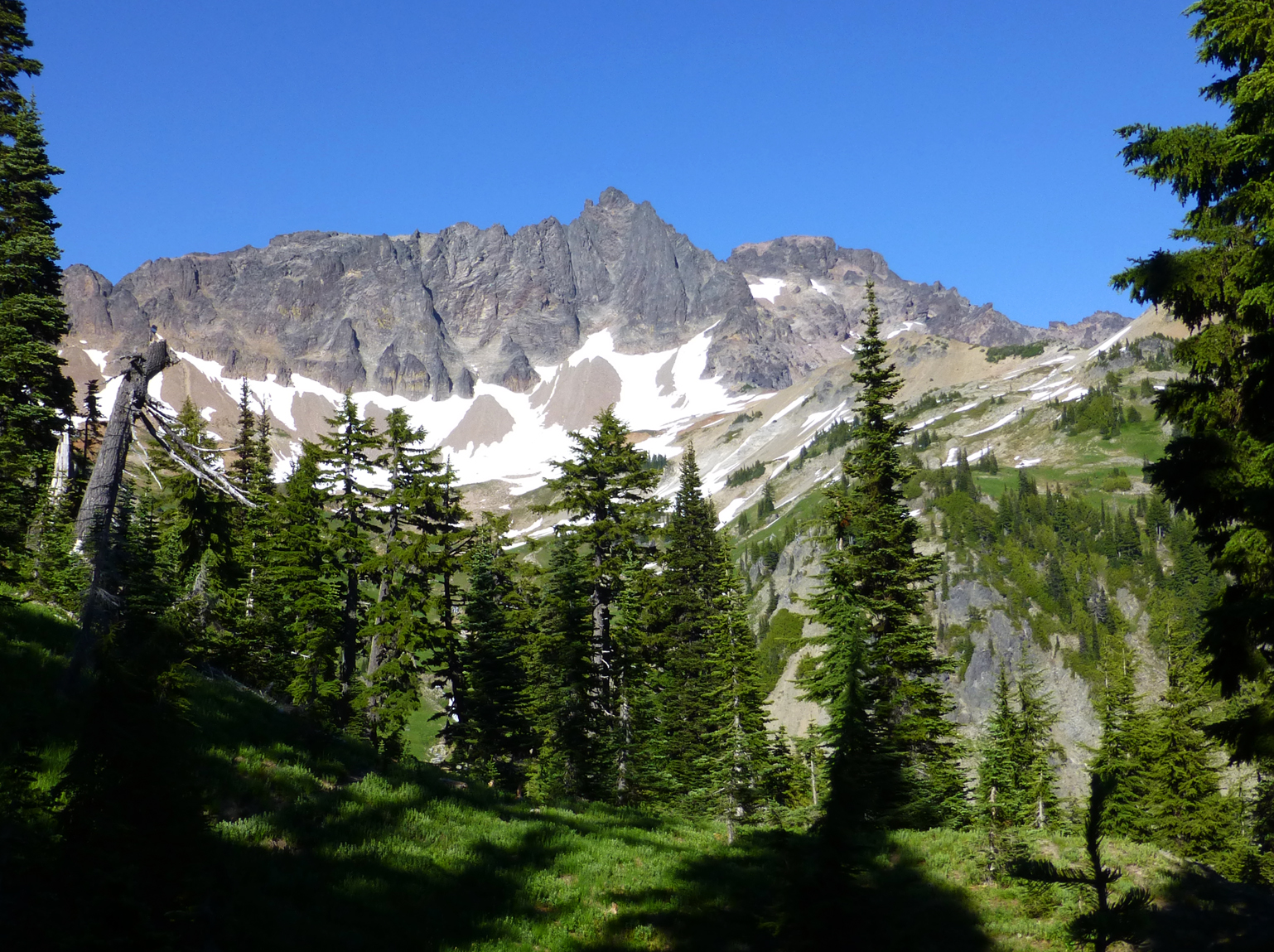 …and our first view of tomorrows objective, the Goat Citadel…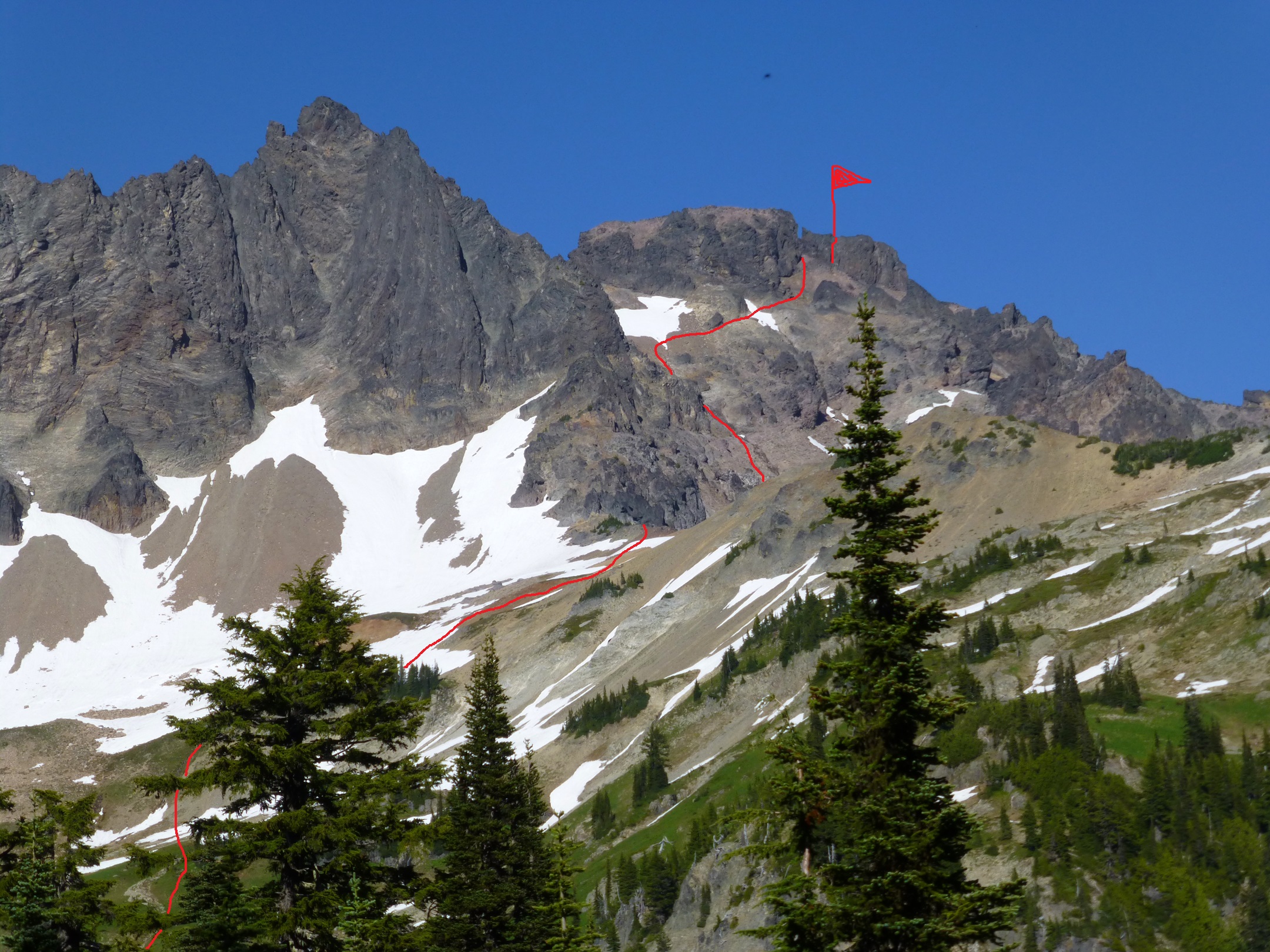 As we are entering Cispus Basin, another big view…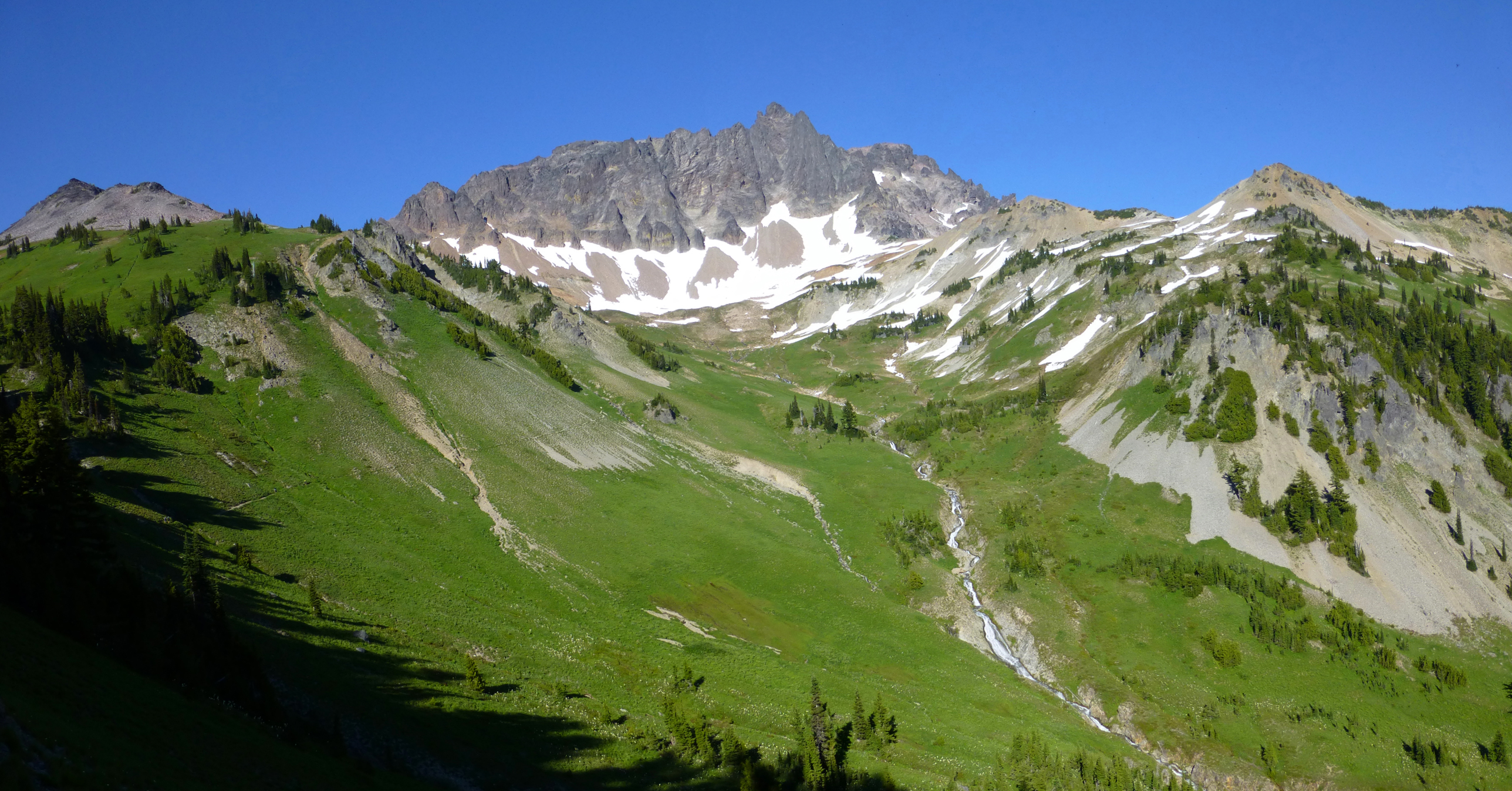 Getting closer to camp we see many Mountain Goat…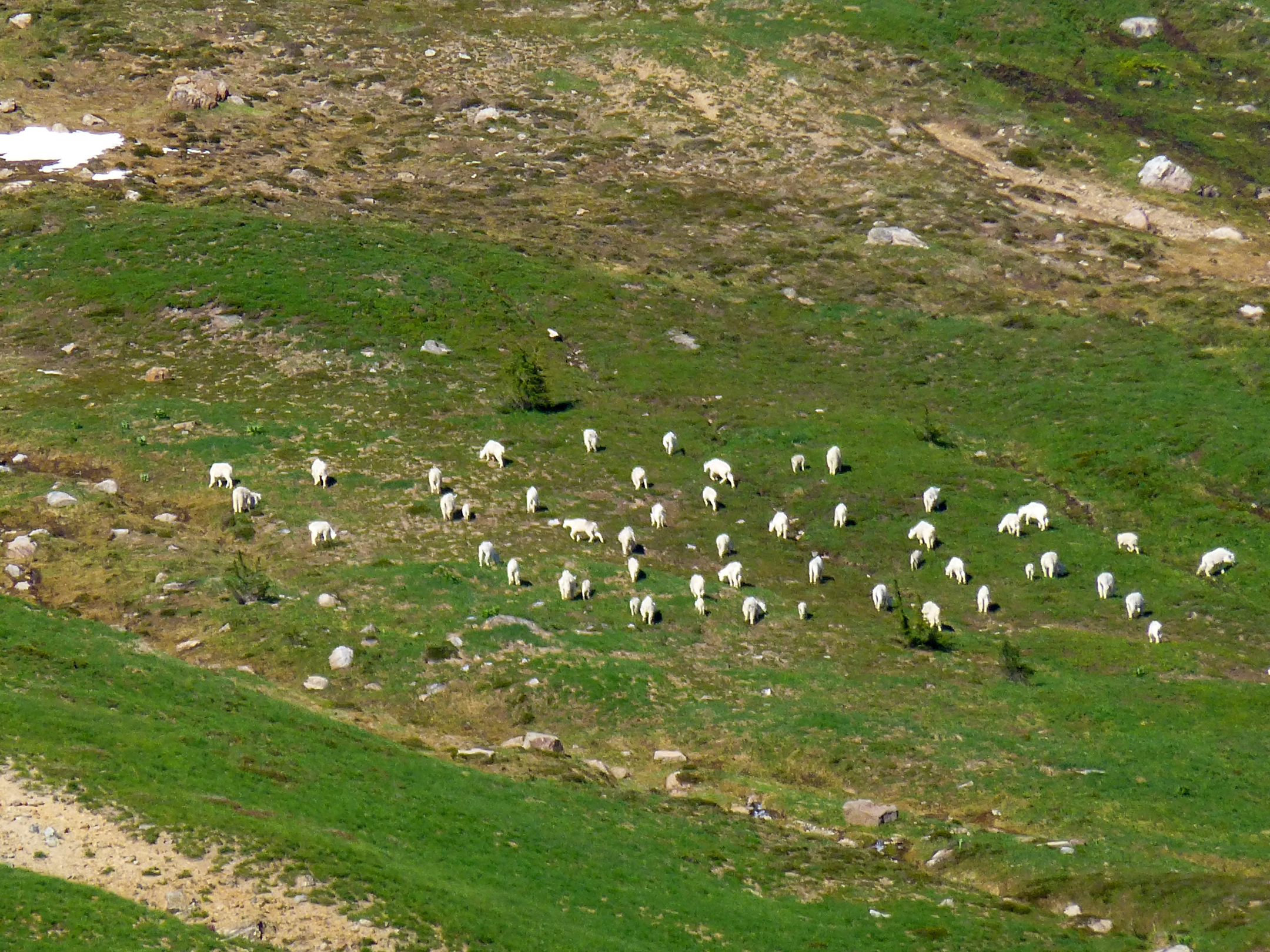 Camp for the night….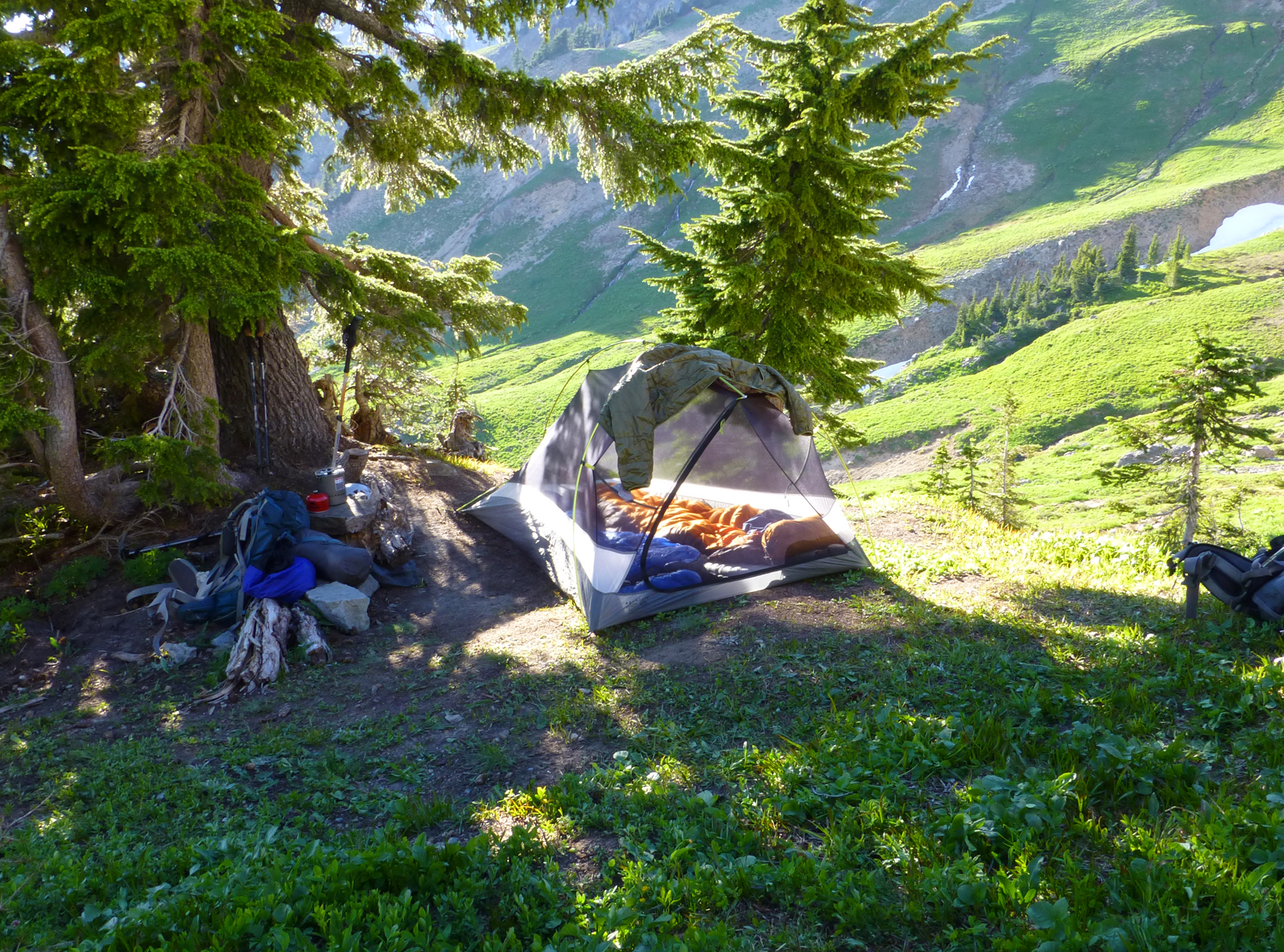 Filtering water with a smile…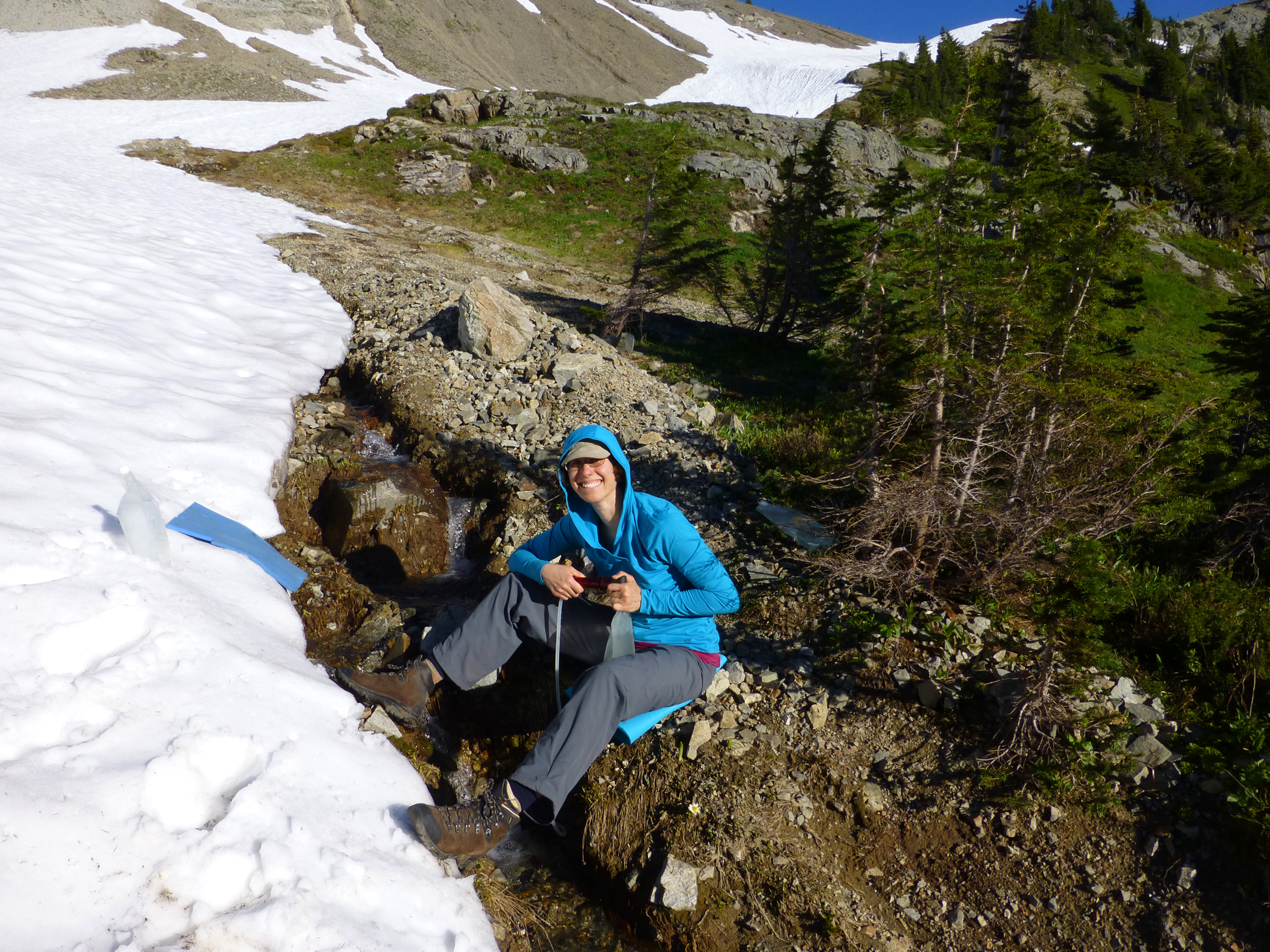 Evening shot of Goat Rocks from camp…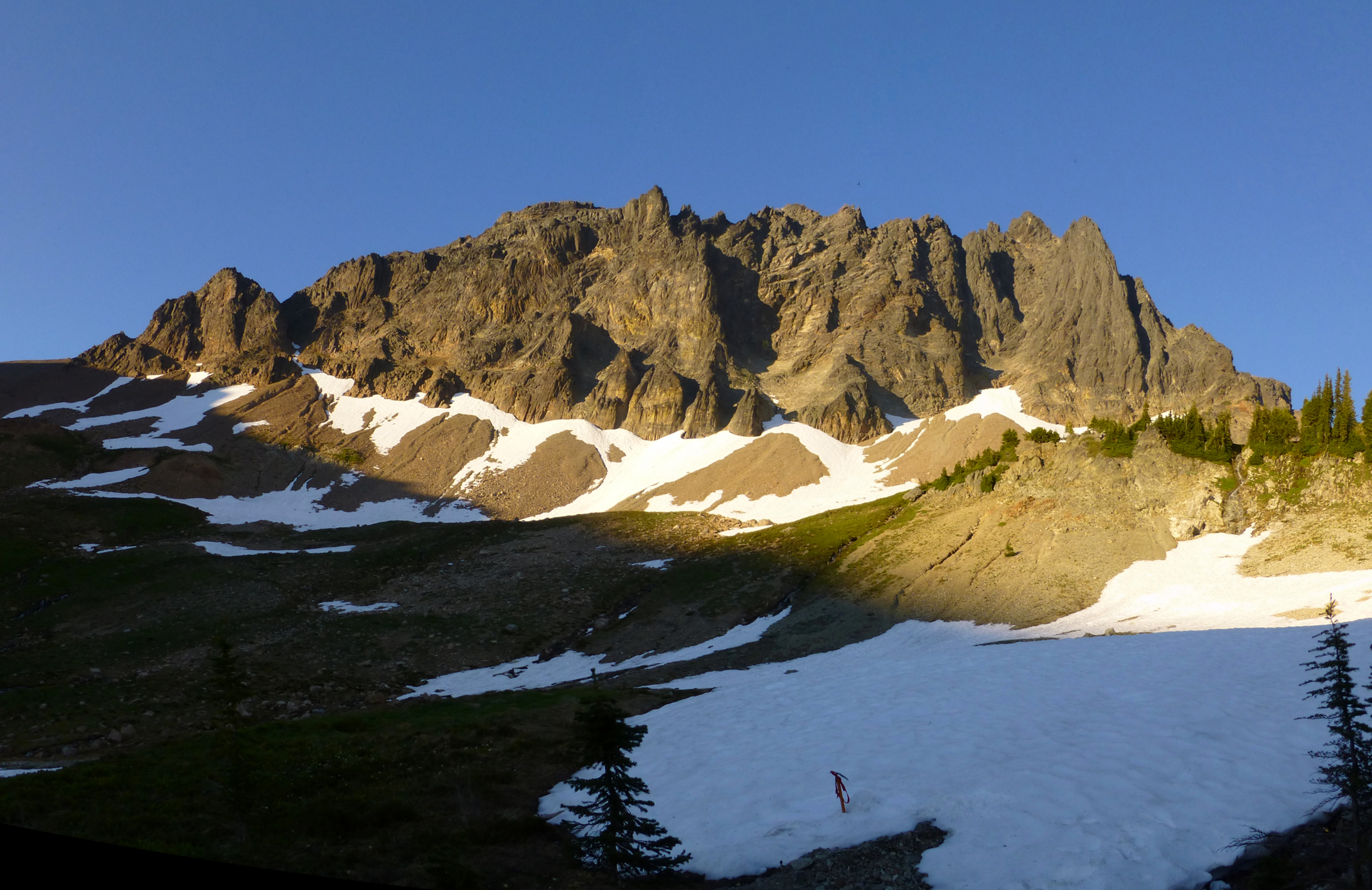 Next morning, 5:30am… 238,900 miles away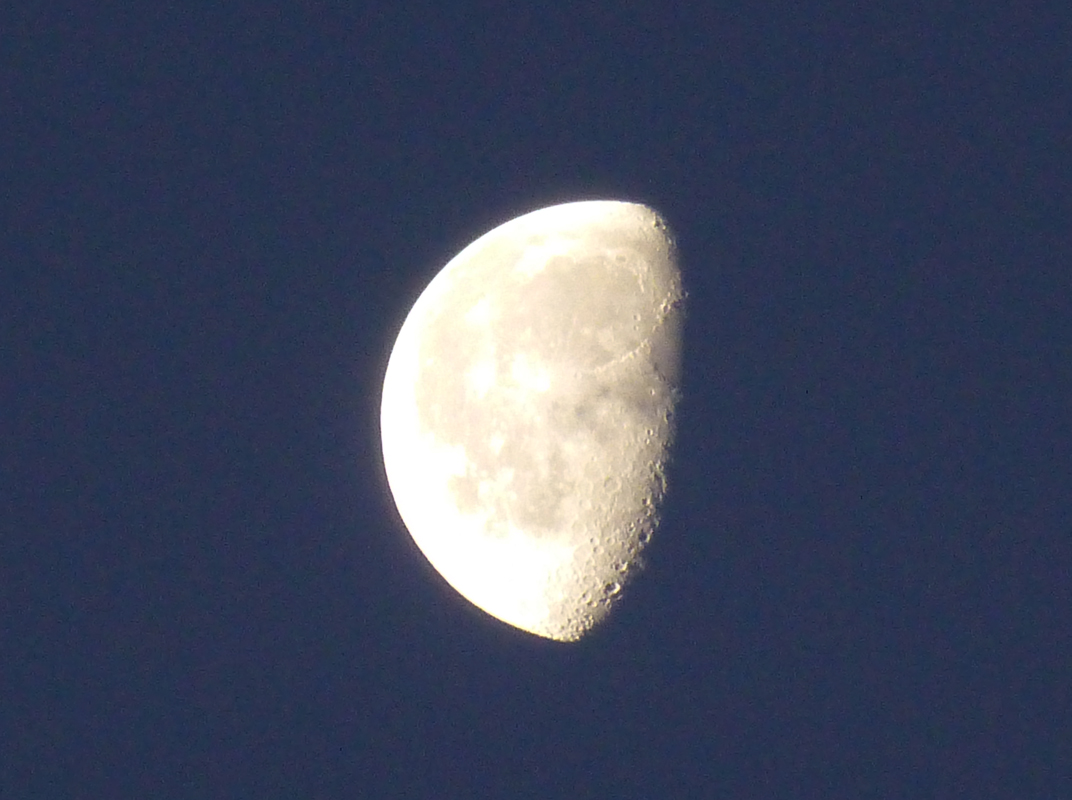 Early morning view of Mount Saint Helens…41 miles away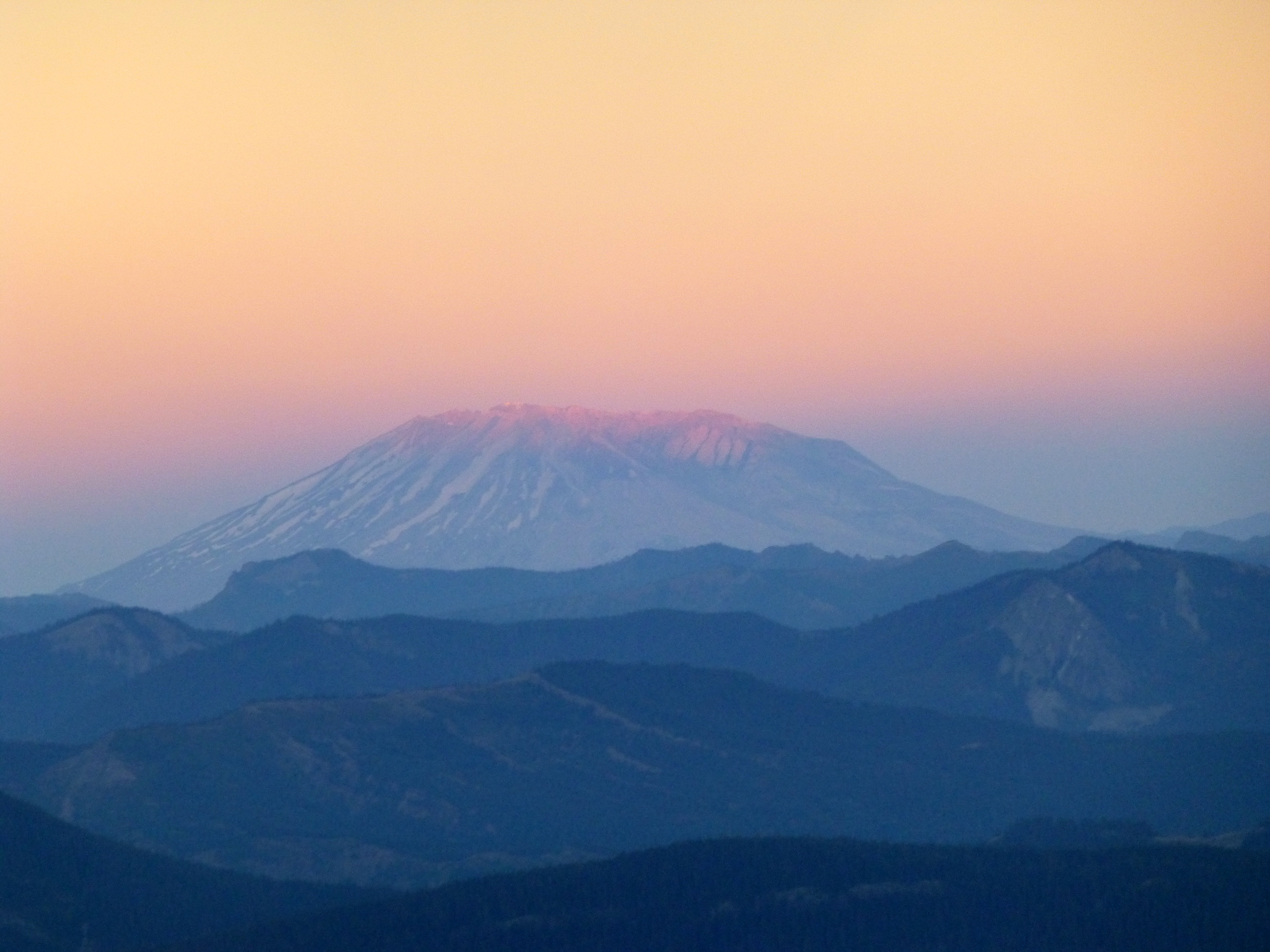 Nice morning shot of Ives Peak…1.5 miles away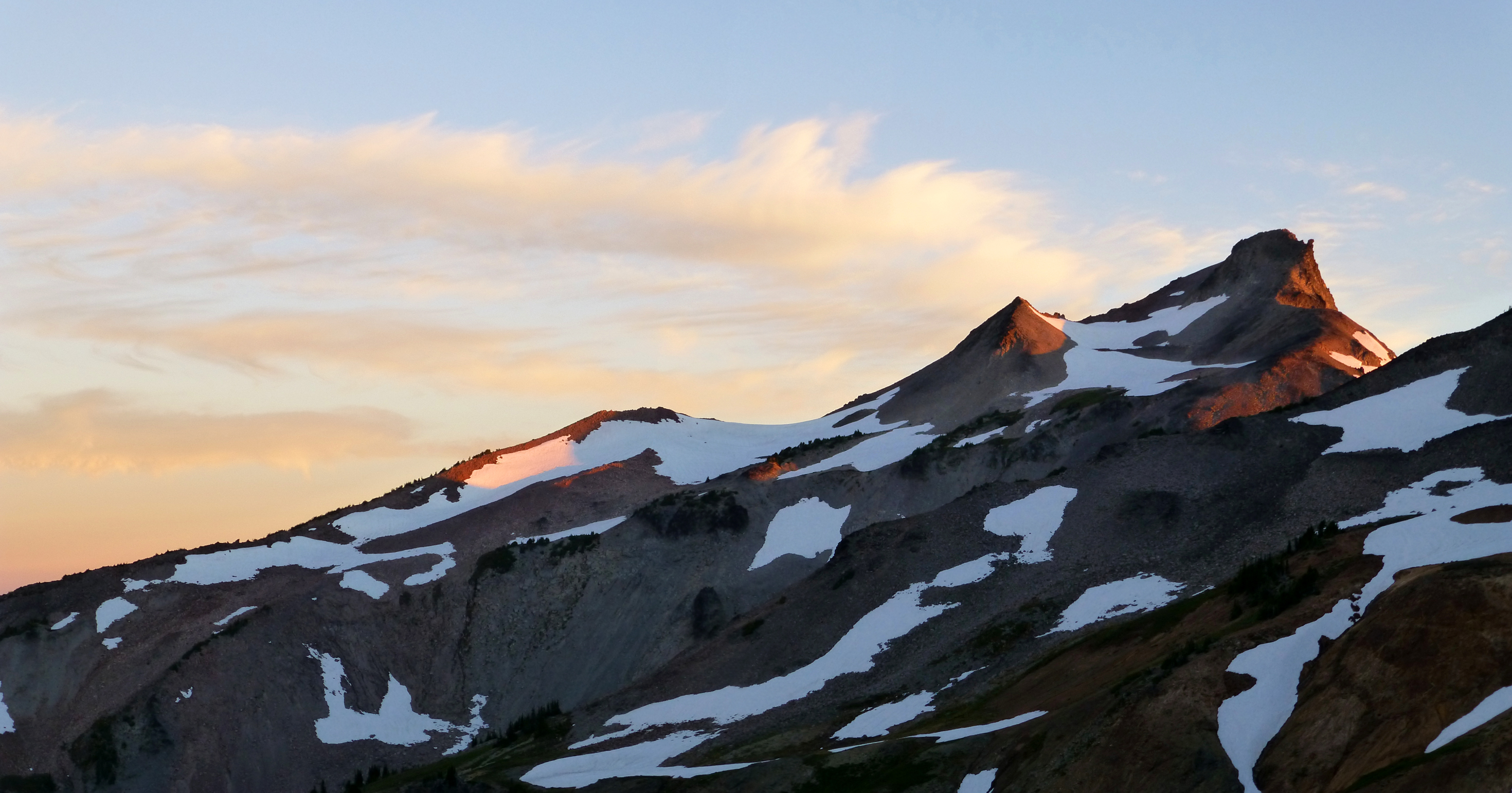 Morning view of Mount Adams…20 miles away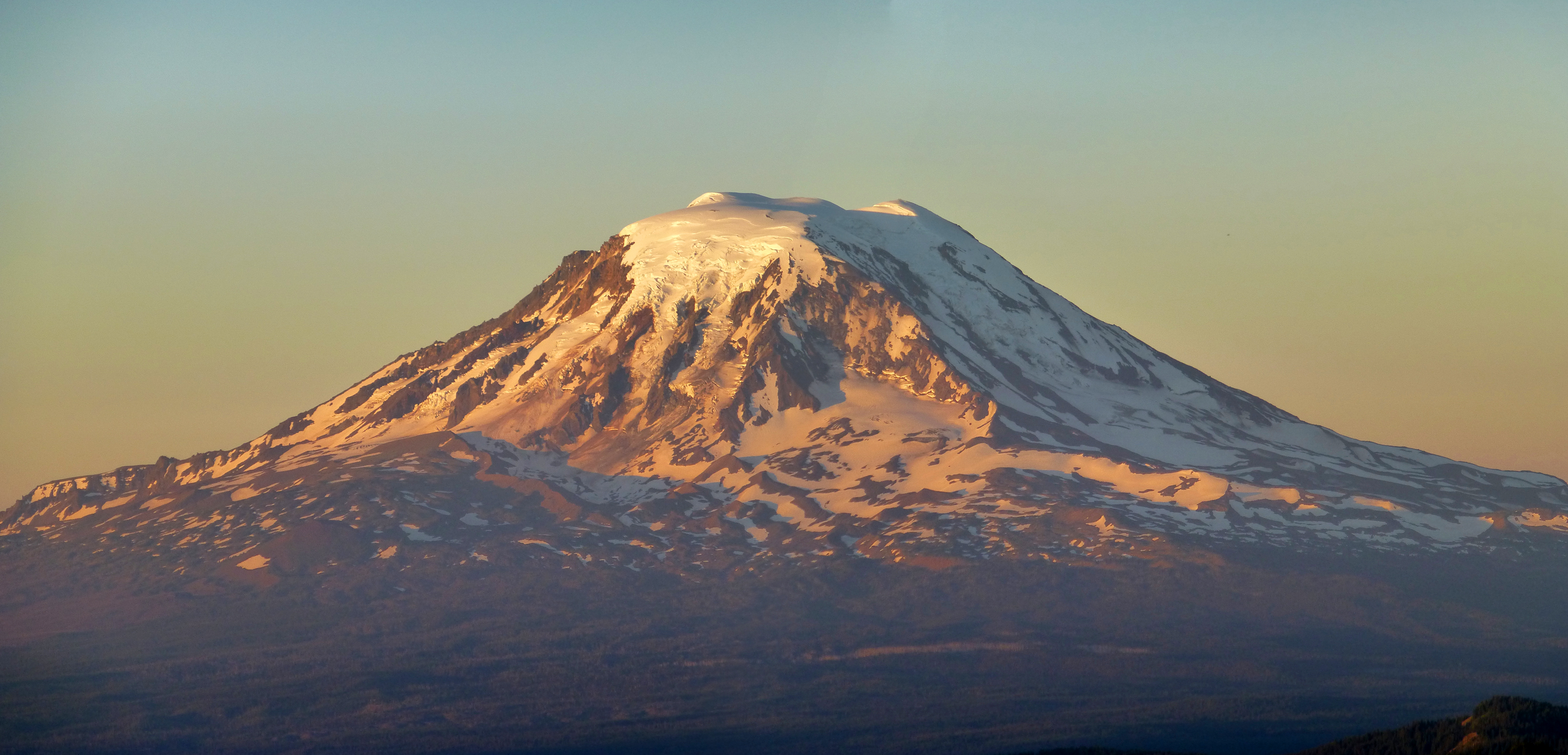 Traversing before we head up the loose goat trails…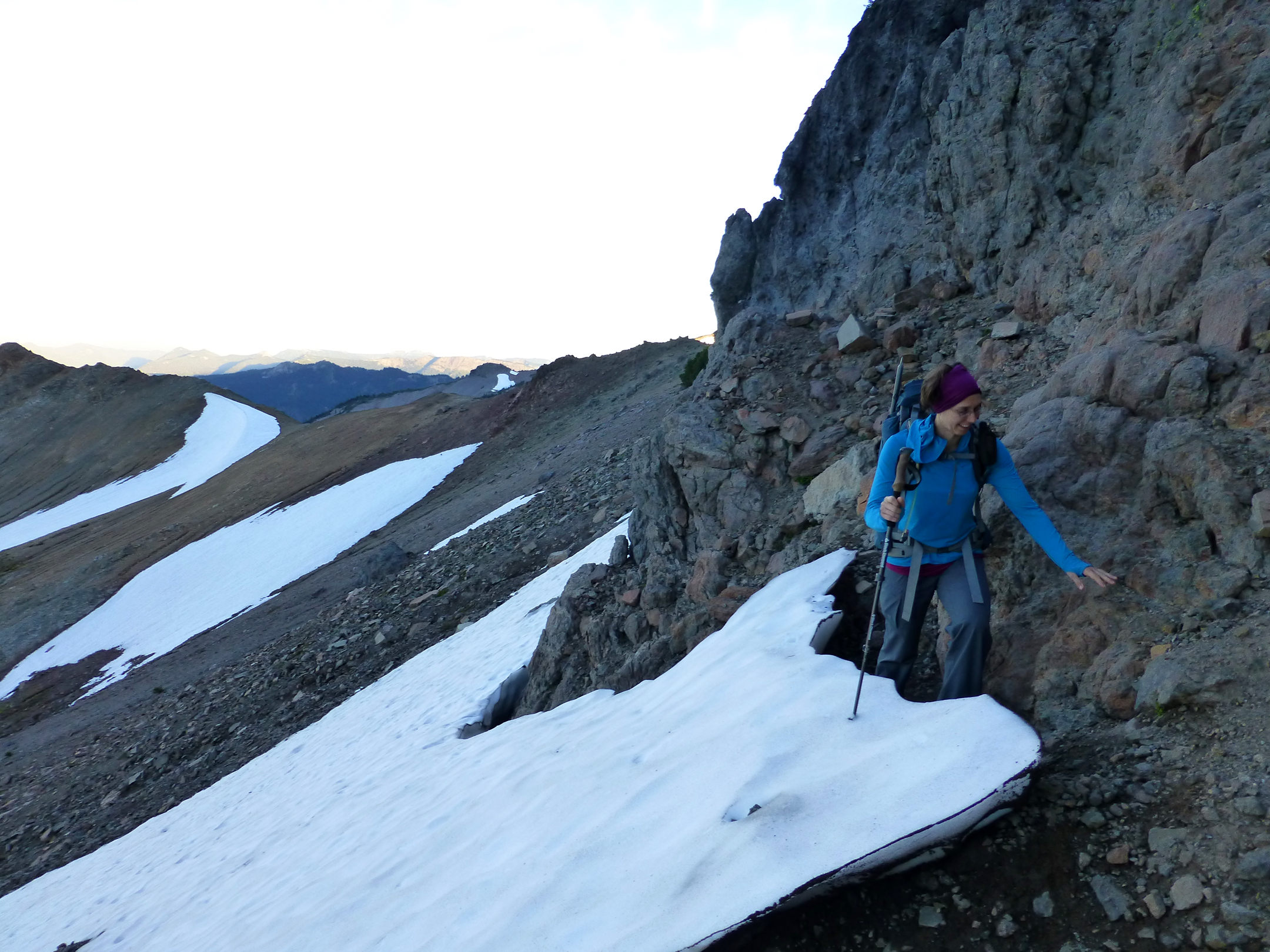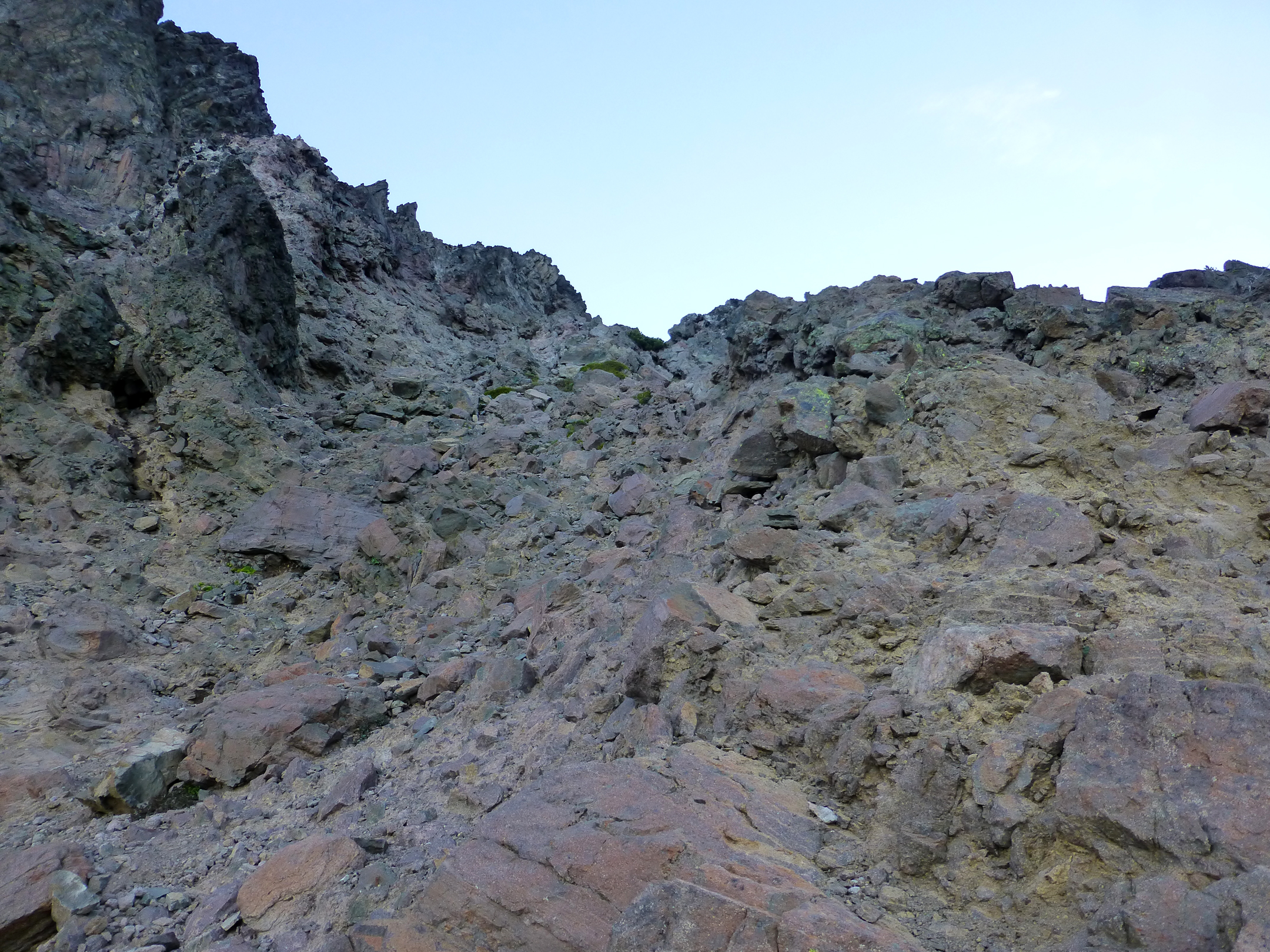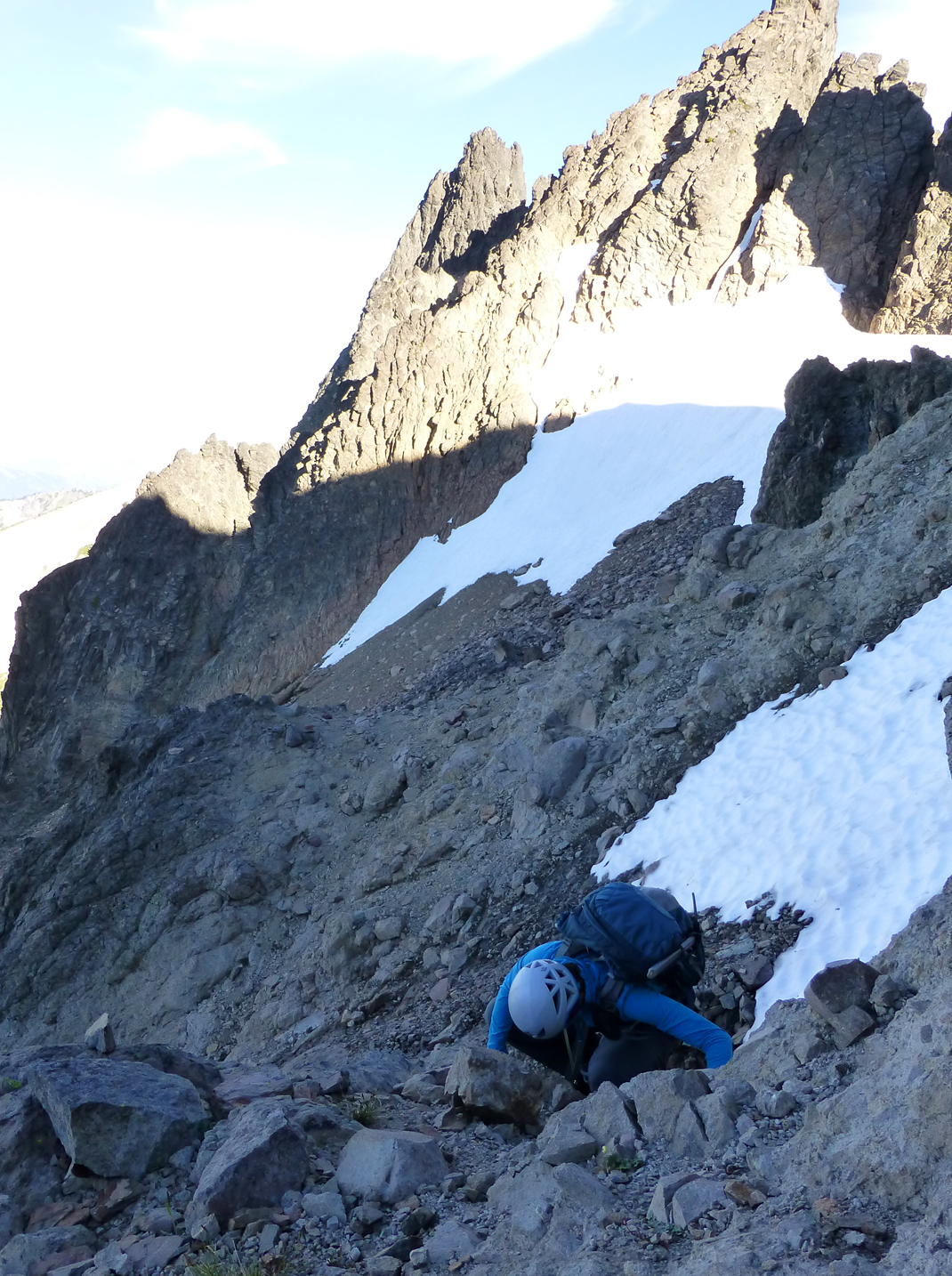 Looking at the climb up Goat Citadel…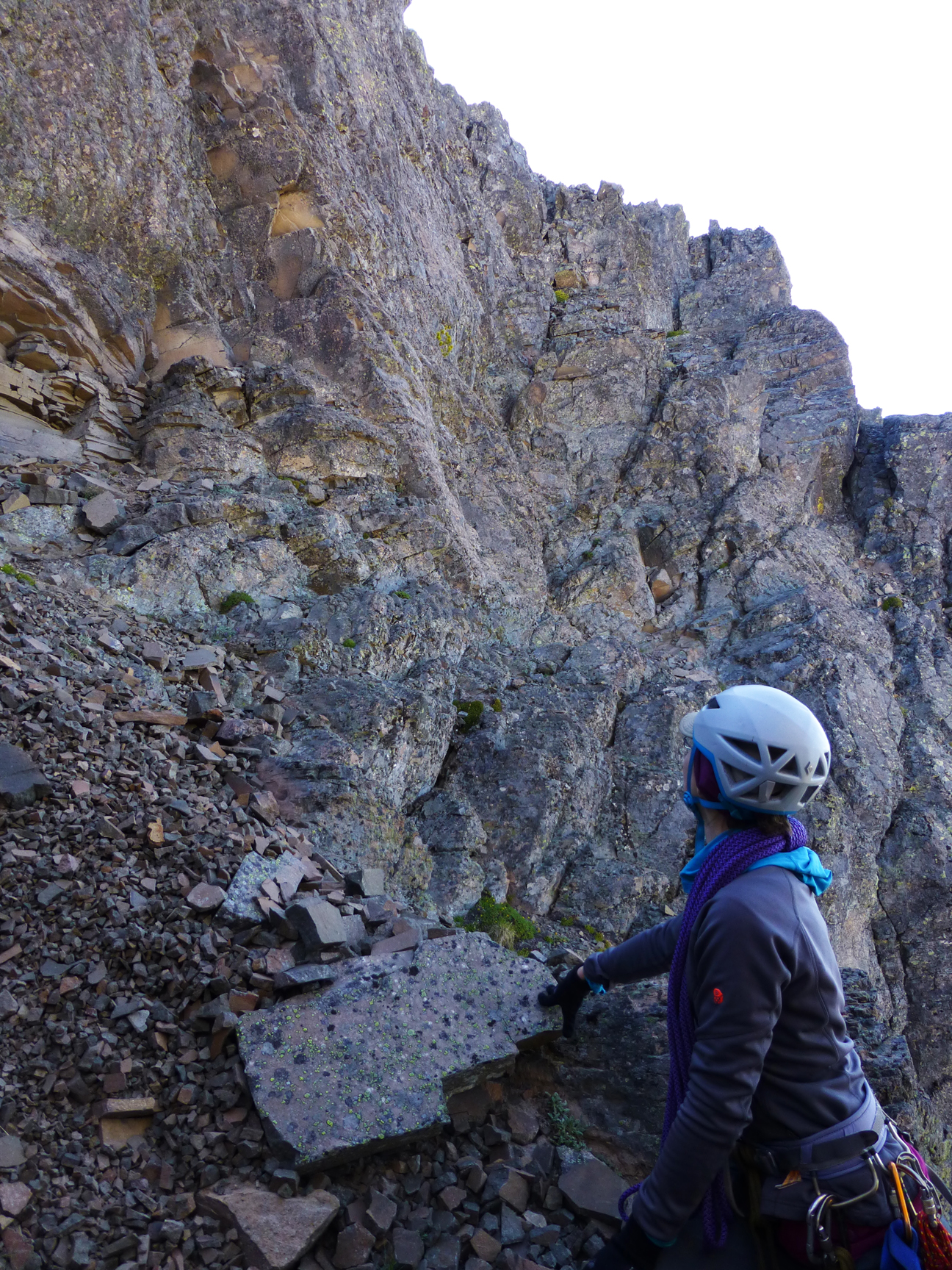 One of two pieces placed… (photo by Deb)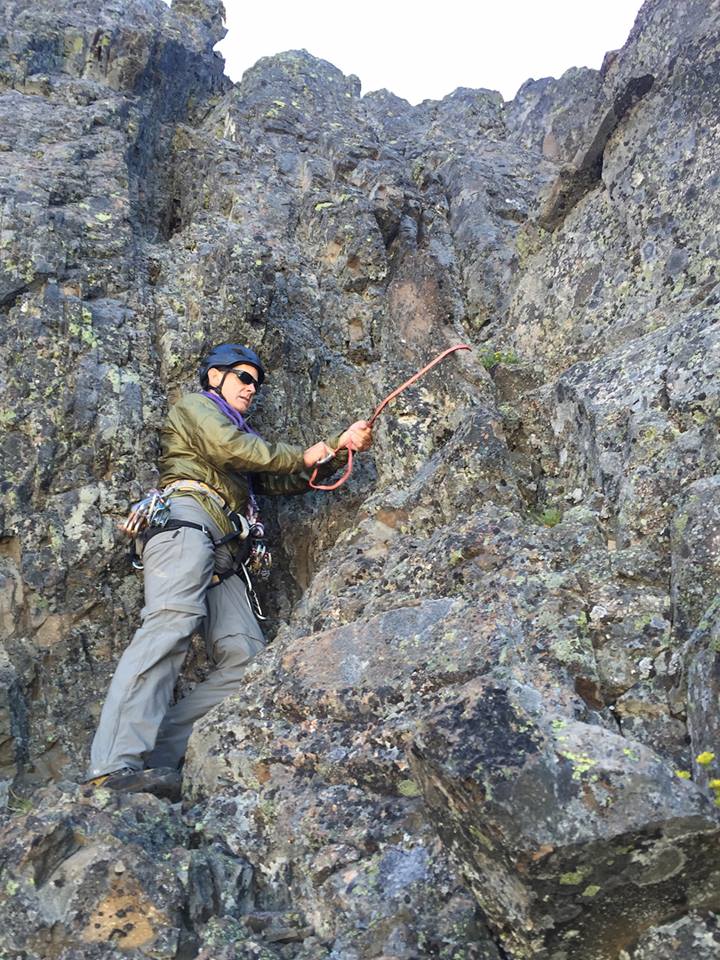 From the summit of Goat Citadel…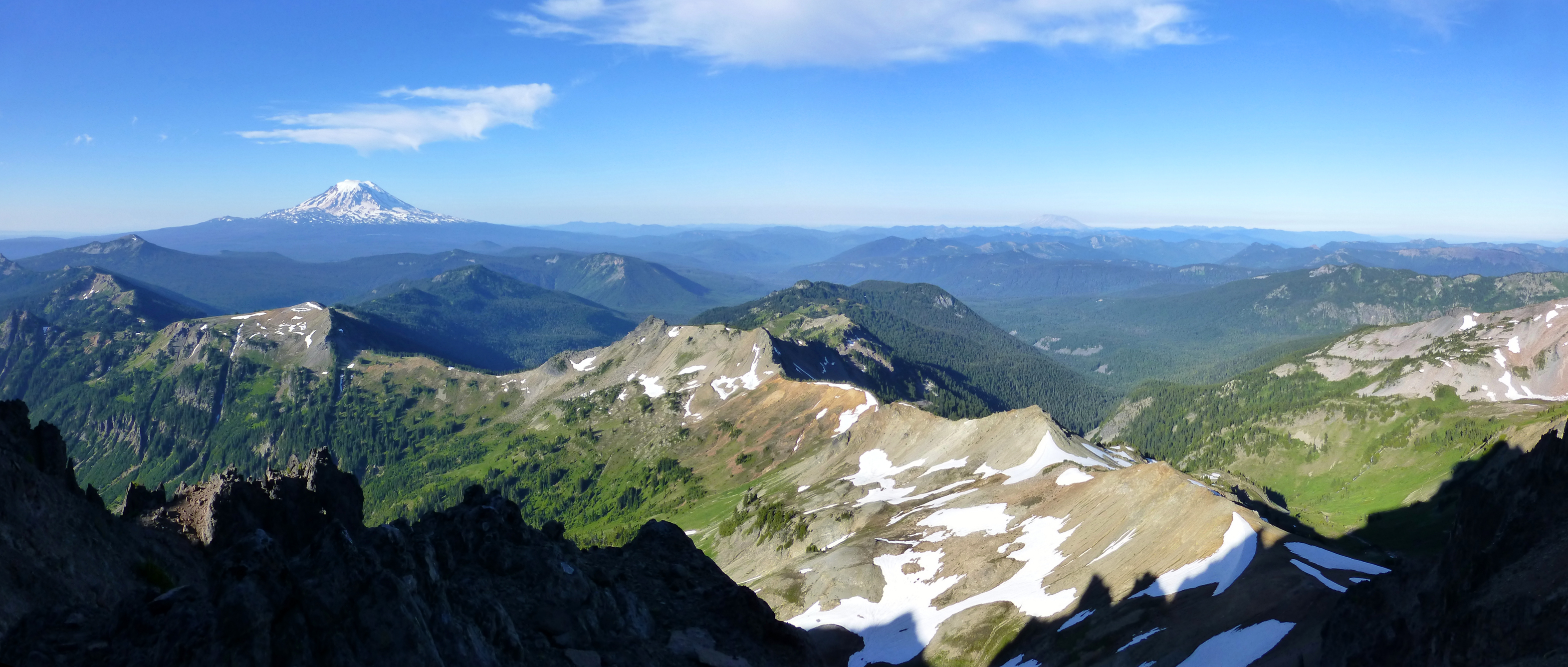 Deb, and Mount Rainier…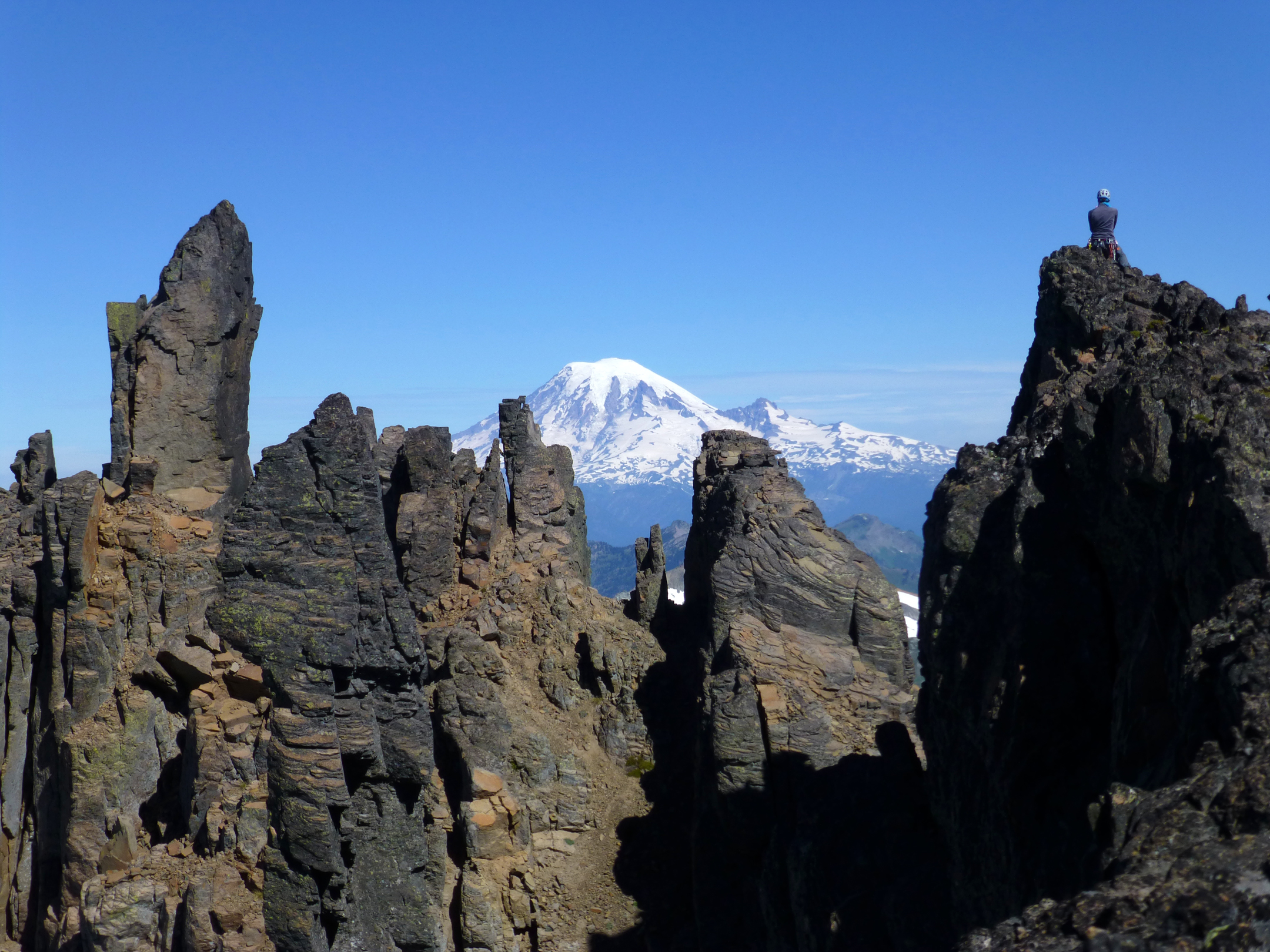 360 deg views from the summit of Goat Citadel…
Looking straight down at the herd of goat cooling off on the snow…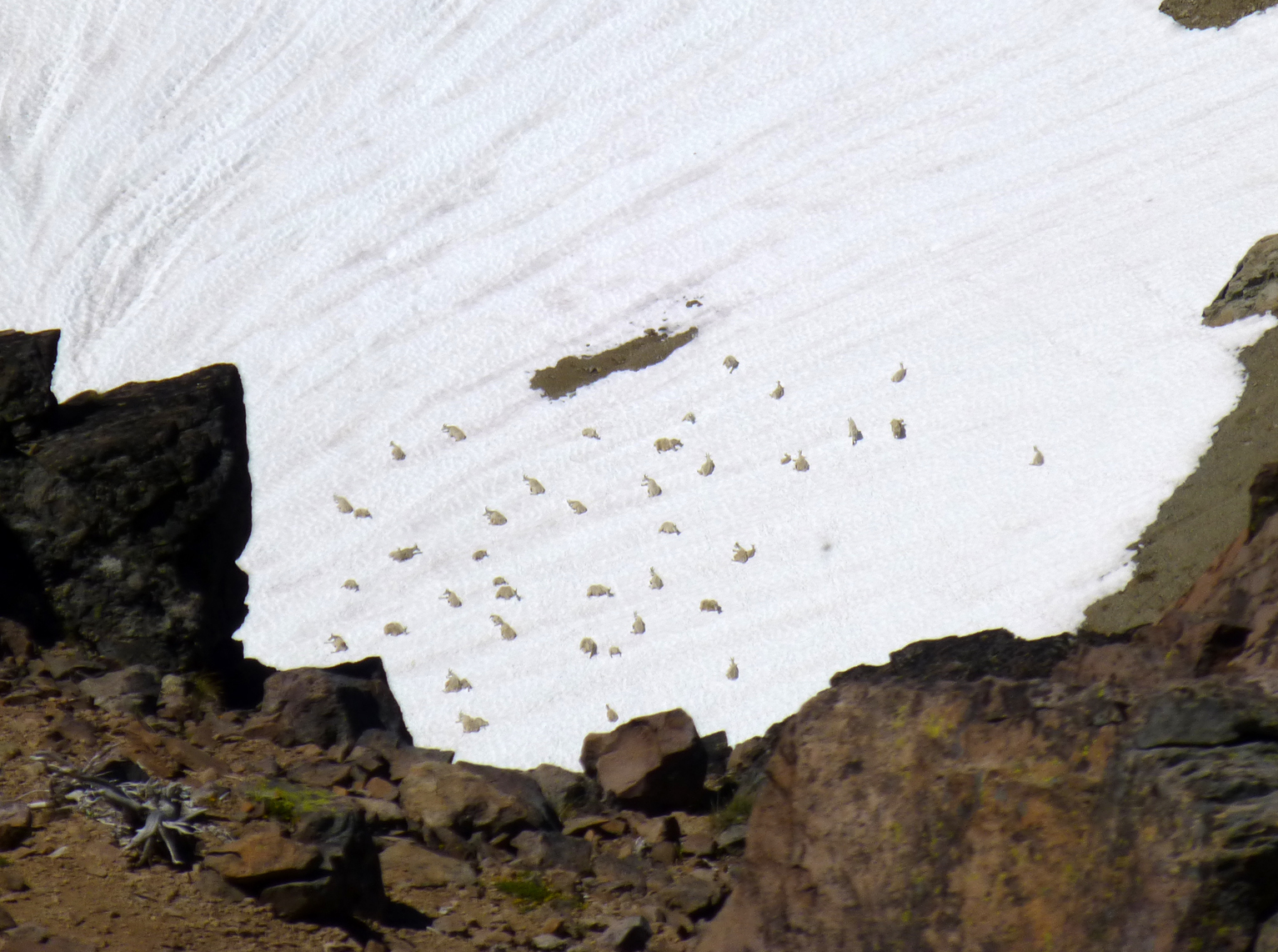 The anchor we built to rap off the summit…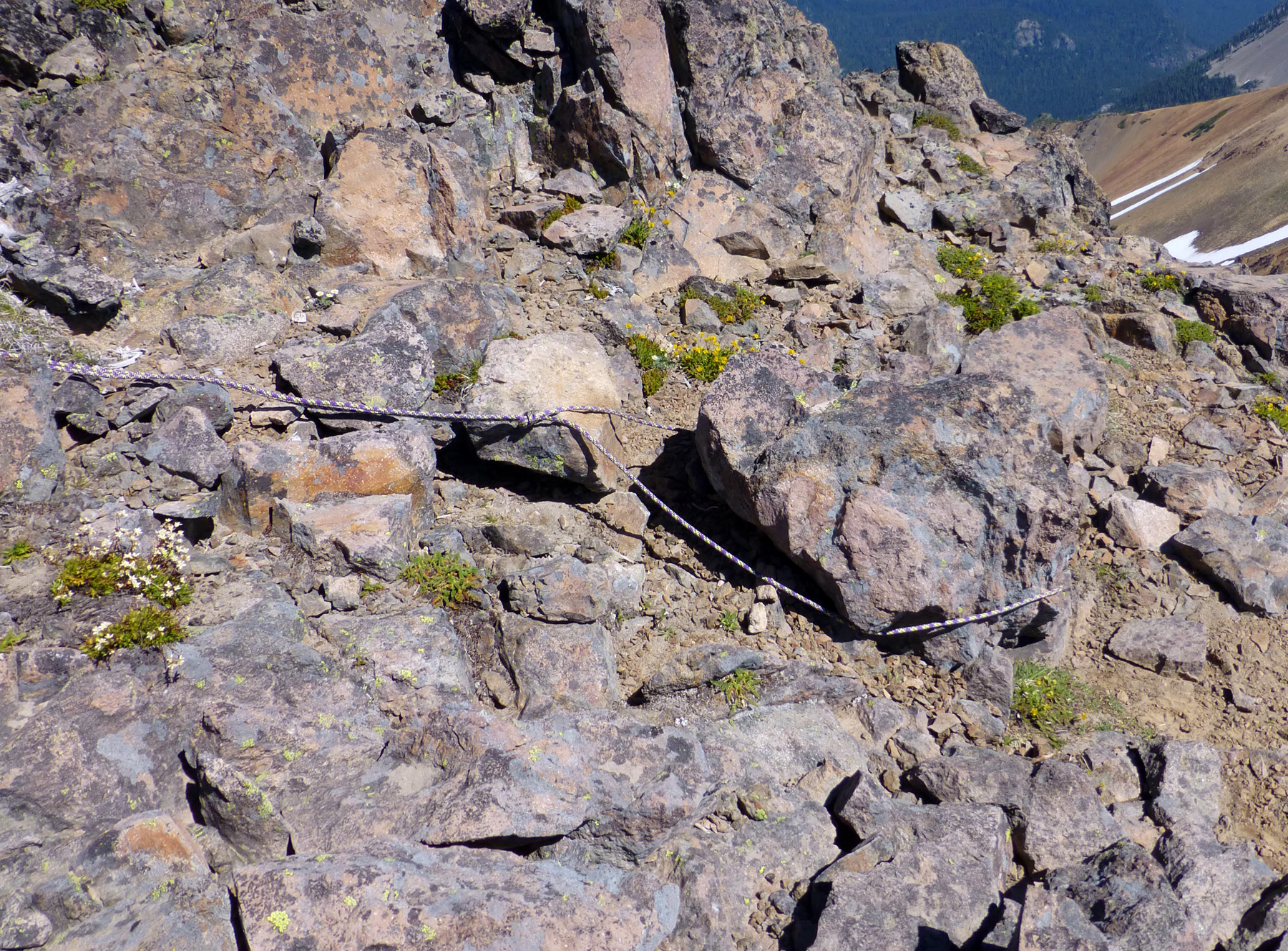 Deb rapping off the summit…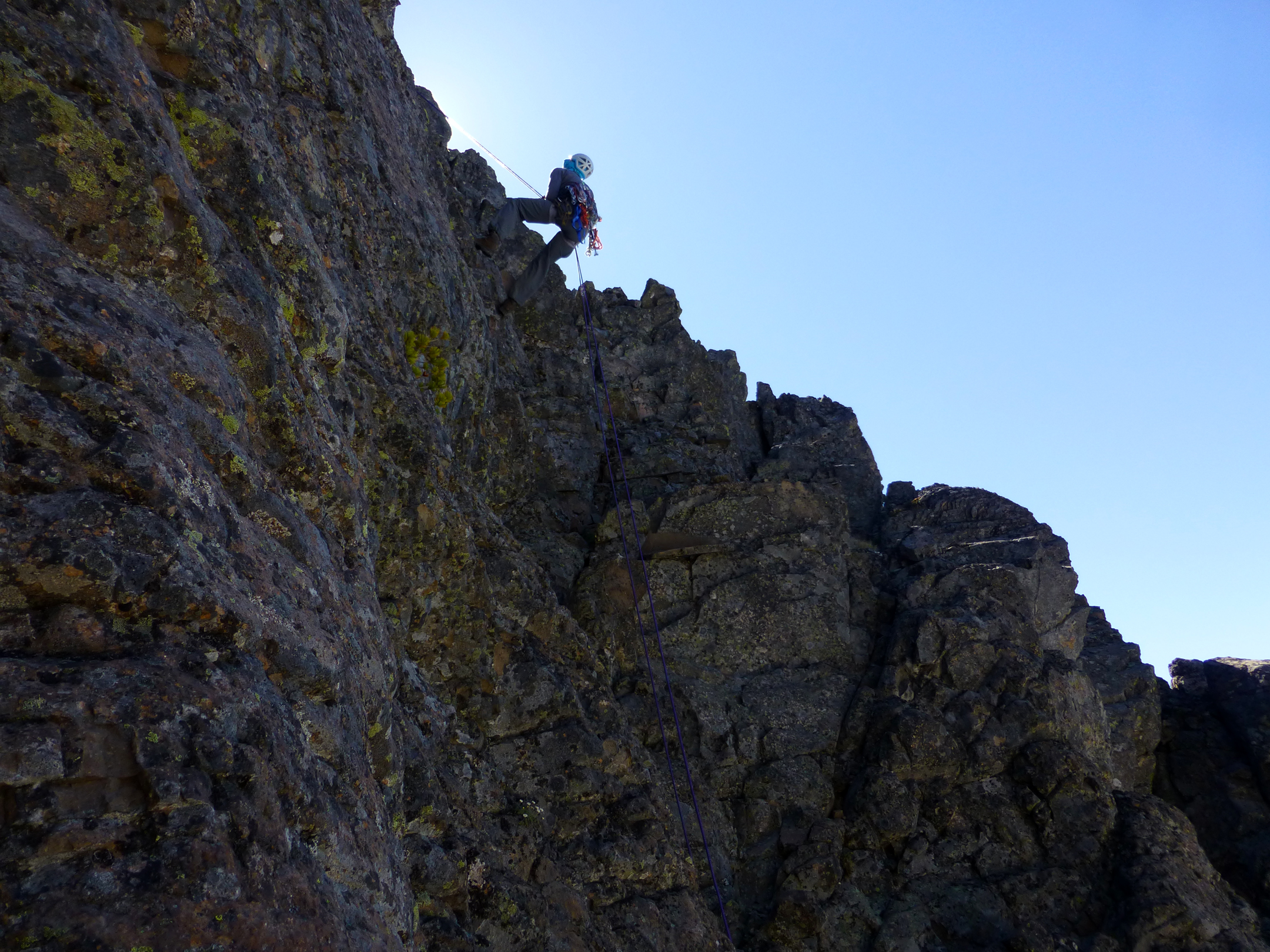 Hiking out, looking back at Goat Rocks…Notice the thunder head forming on the horizon. It went from this….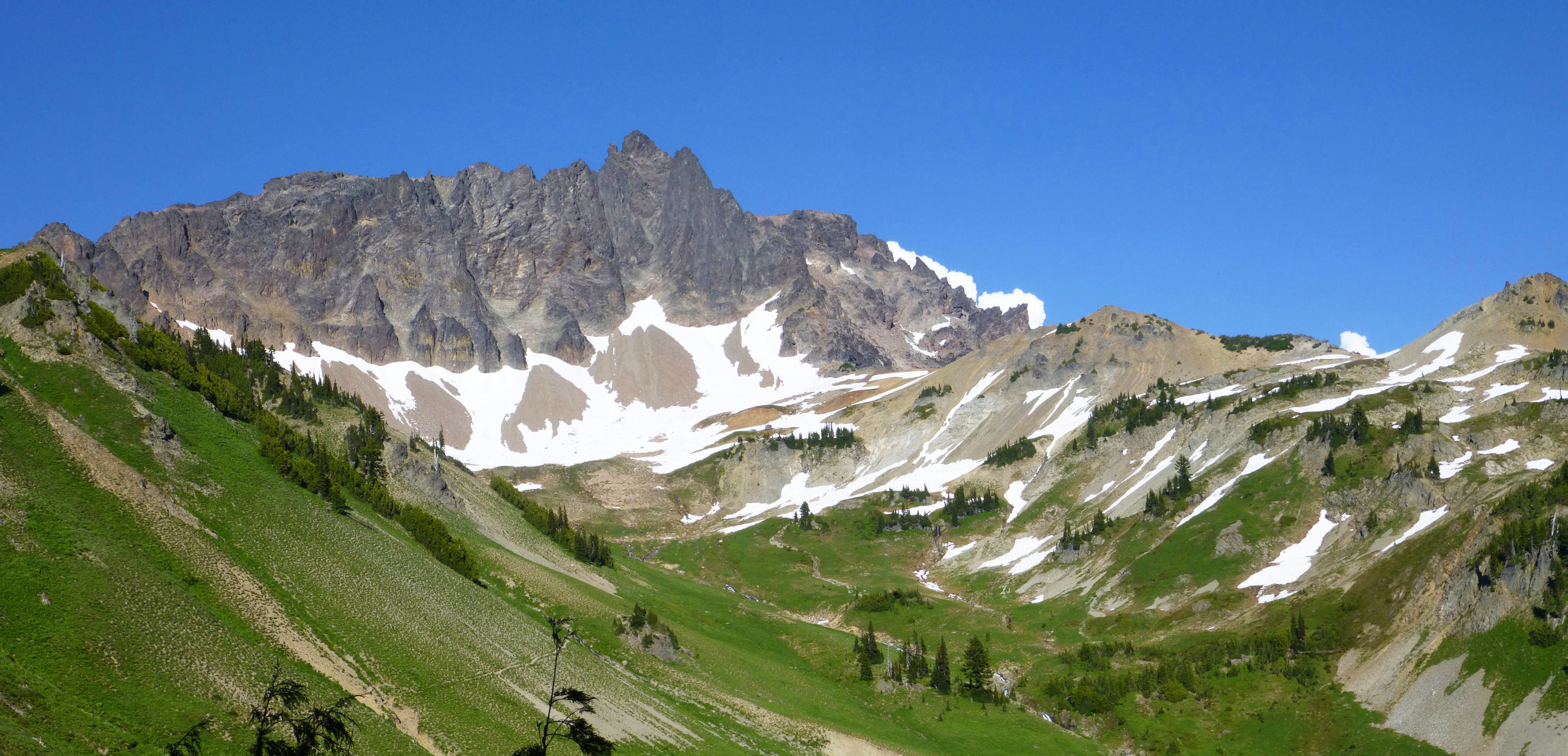 …to this….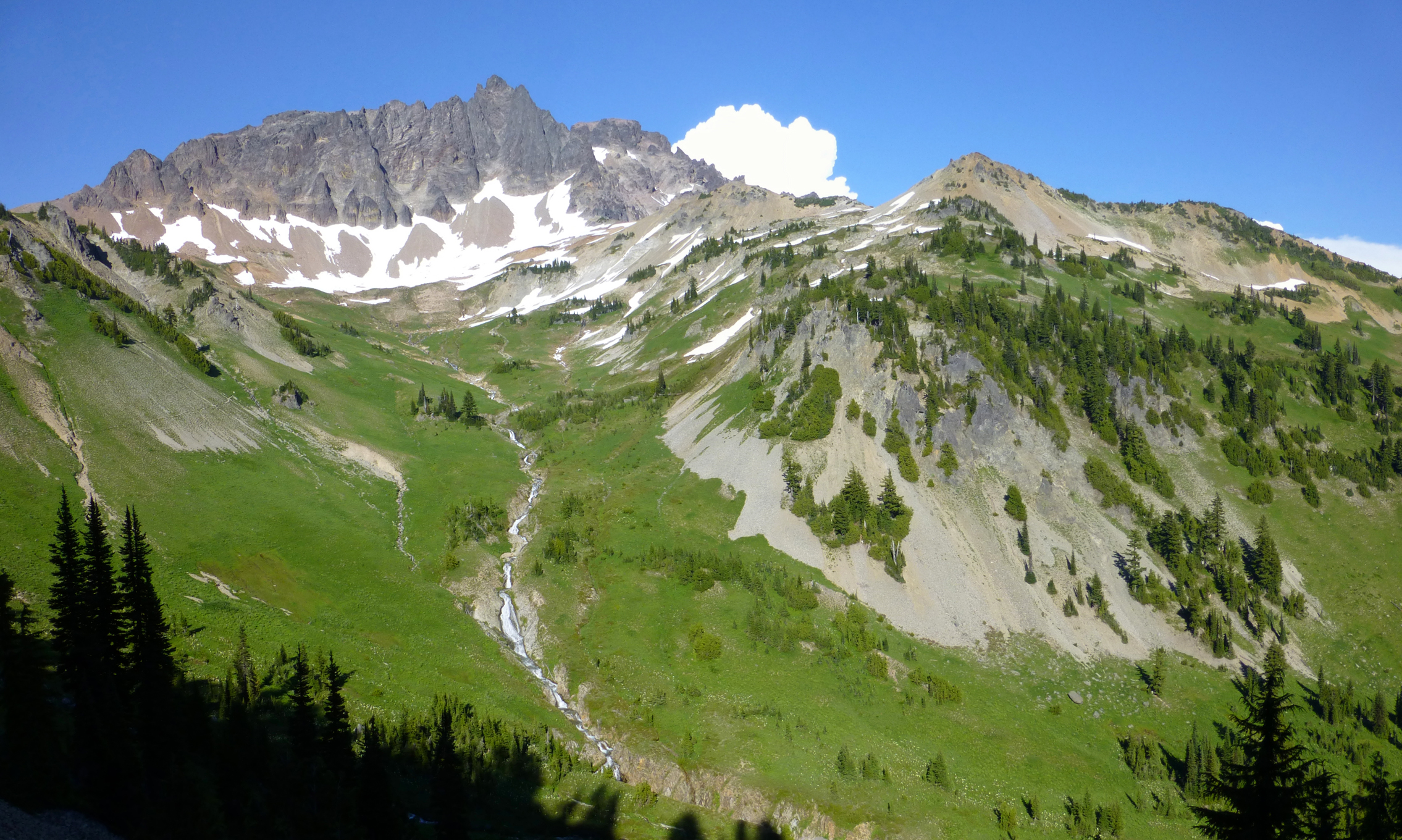 …to this in 20-minutes…then 20-minutes later it was gone.